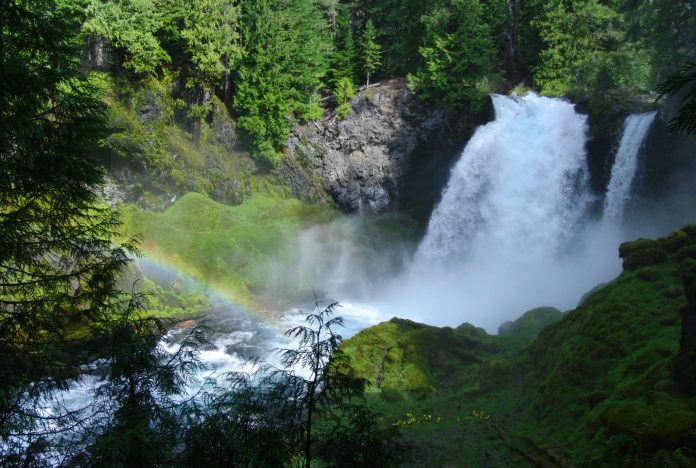 When scouting Oregon waterfalls, always remember to bring plenty of drinking water, comfortable shoes and sunblock or bug repellent as needed. While exploring the beautiful places Oregon has to offer is one of the best parts about living here, it can also be very dangerous if you are not well prepared. When you are hiking alone or with someone else, make sure and stick to known paths. The last thing you want is to get turned around somehow and be stuck in the woods all night!
With that said, today I've put together a list of some incredible waterfalls you'll definitely want to add to the list of places to explore in Oregon. The following may not be talked about as much as say Multnomah Falls, but all of these places are just as beautiful.
CLEARWATER FALLS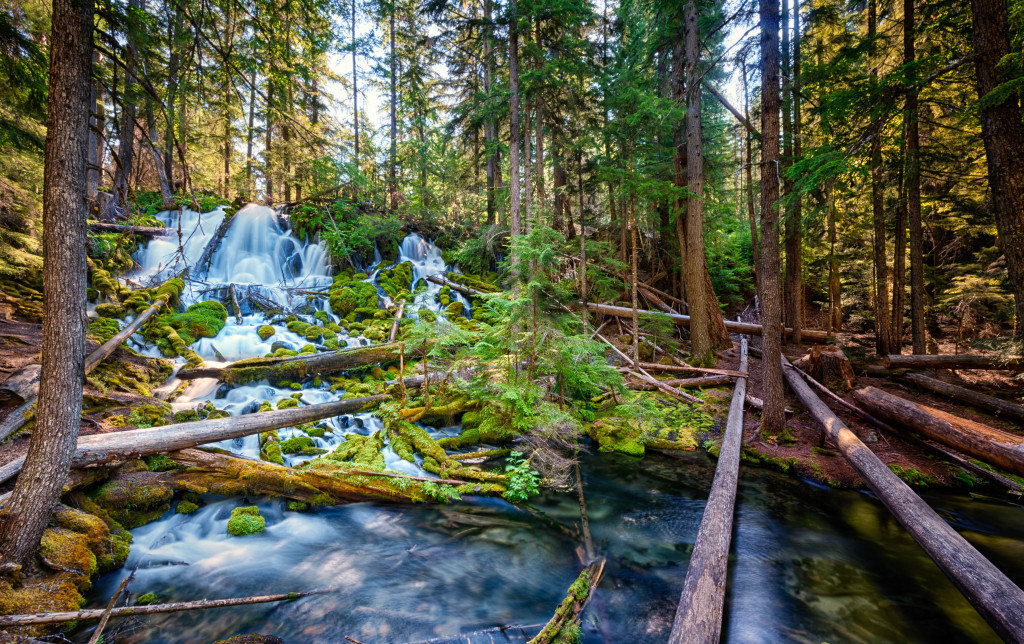 While Clearwater Falls may be relatively unknown to some, and a little bit off the beaten track, if you are willing to explore a bit you will be amazed by this gorgeous place. You will find Clearwater Falls in south-central Oregon off the North Umpqua River, which flows 100 miles from its source in the Mount Thielsen Wilderness to the Pacific Ocean.
Clearwater Falls is said to be one of the most photographed waterfalls in southern Oregon. Access to both sides of the falls is possible, so don't be afraid to move around.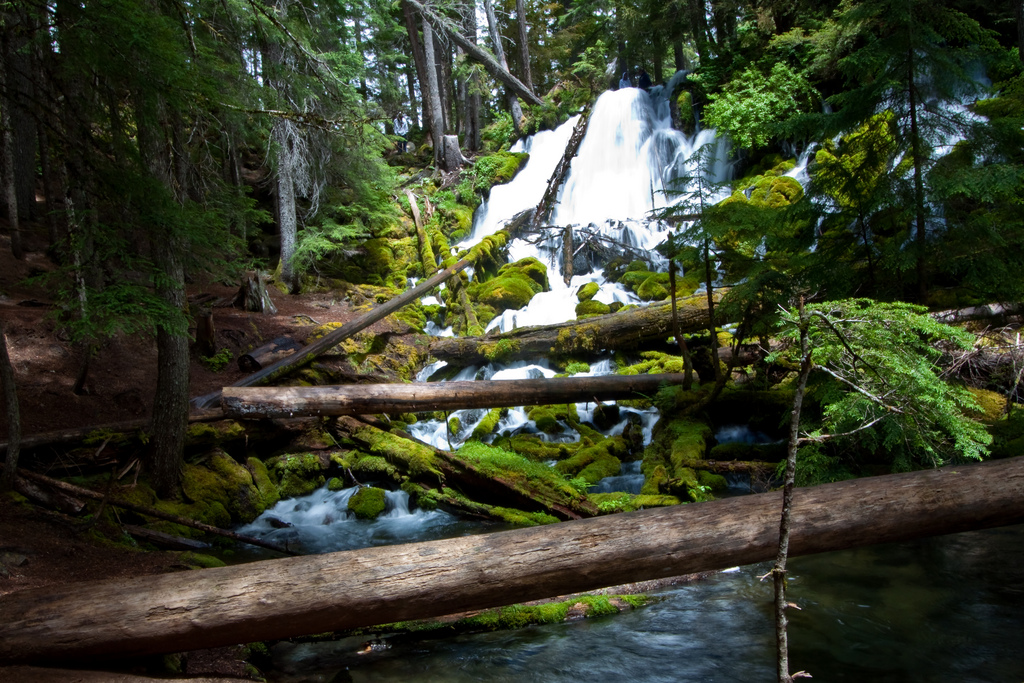 This area is part of the Umpqua National Forest, and is known for its great fishing and emerald green waters. Managed by The Forest Service, they refer to Clearwater Falls as the area of "Thundering Waters", as there are over seventeen waterfalls that can be visited in the region. Check out this map here to see the other waterfalls here.
Getting there: 
Clearwater Falls is closest to Diamond Lake off of Highway 138. The Falls are located to the South on a Forest Service access road at mile-marker 69.5 along Highway 138. The Falls are clearly marked on both the East and West directions of Highway 138. From the parking area, it is a quarter-mile (.25) walk to the top of the falls, on a developed trail. The trail starts alongside the Clearwater River, and meanders up to the base of the falls, before ascending the remainder of the way to the top of the falls. Among the many things present to explore are a crossing at the Clearwater River near the parking area that allows access to both sides of the river; and a large pool at the top of the falls that partially feeds the falls itself. Best of all, this is an area that is usually free of visitors, and one that provides a great amount of solitude.
.
WATSON FALLS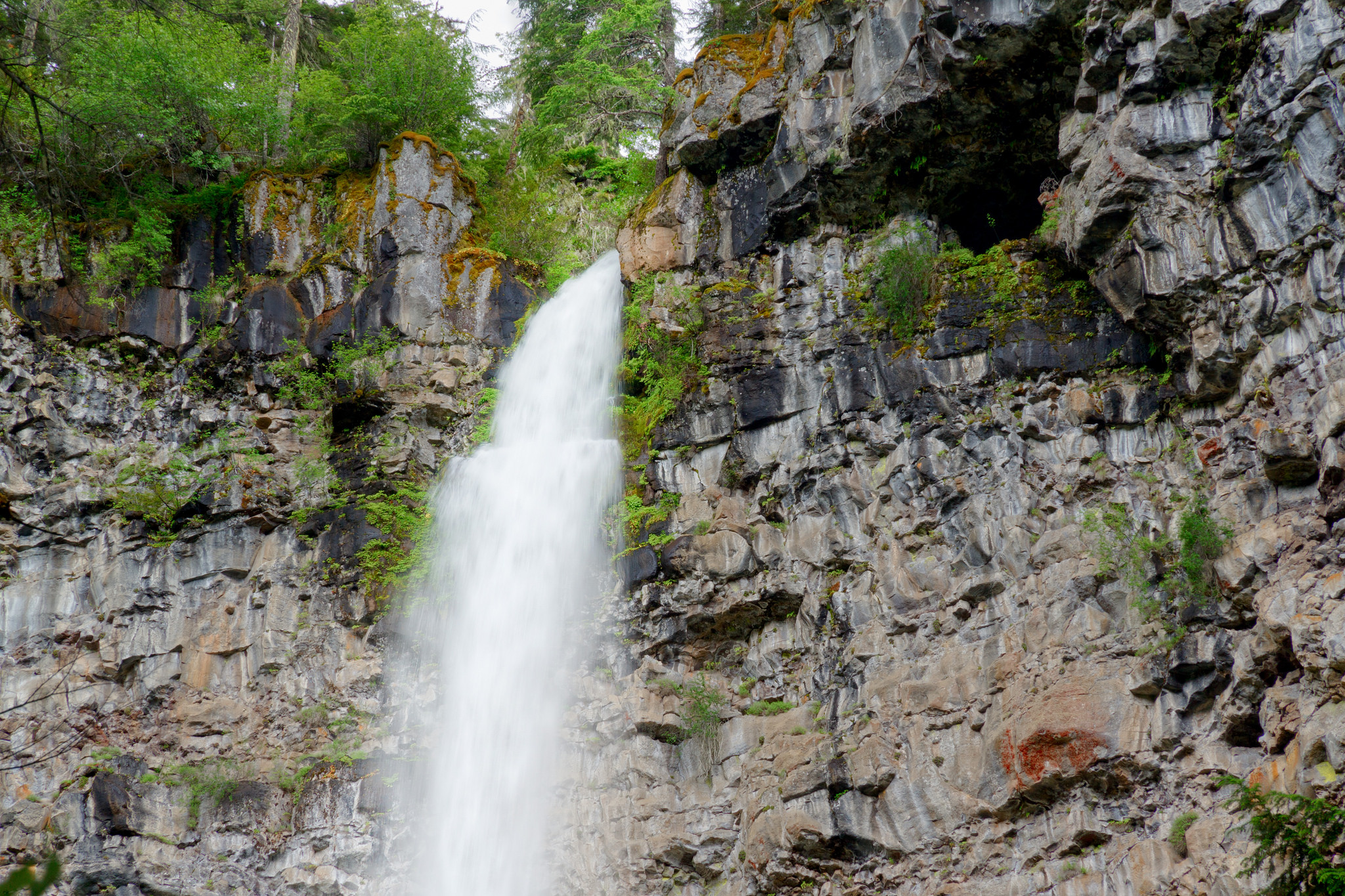 The 272 feet, narrow stream of the Watson Falls is the third tallest waterfall in Oregon. Dramatically contrasted by a huge basalt amphitheater, these falls are guaranteed to throw your head back – remarkable scenery for an only 0.6-mile roundtrip hike, with a 300 feet elevation gain.
Watson Mountain in the Glide area was named for a James Watson, who settled on the banks of Fall Creek near Glide in 1854. The name may have been carried over for the same individual. Watson Falls was likely named for the creek.
Getting there:
Watson Falls can be found along Fish Creek Road #37, just over 2 miles east of Toketee Falls and Lake, itself about 43 miles east of Glide or 16 miles west of Diamond Lake. The parking area is about 500 feet south of Highway 138 on the right side. The trail crosses Road 37 and climbs easily but steadily up to the base of the falls in about 1/3 mile.
SAHALIE AND KOOSAH FALLS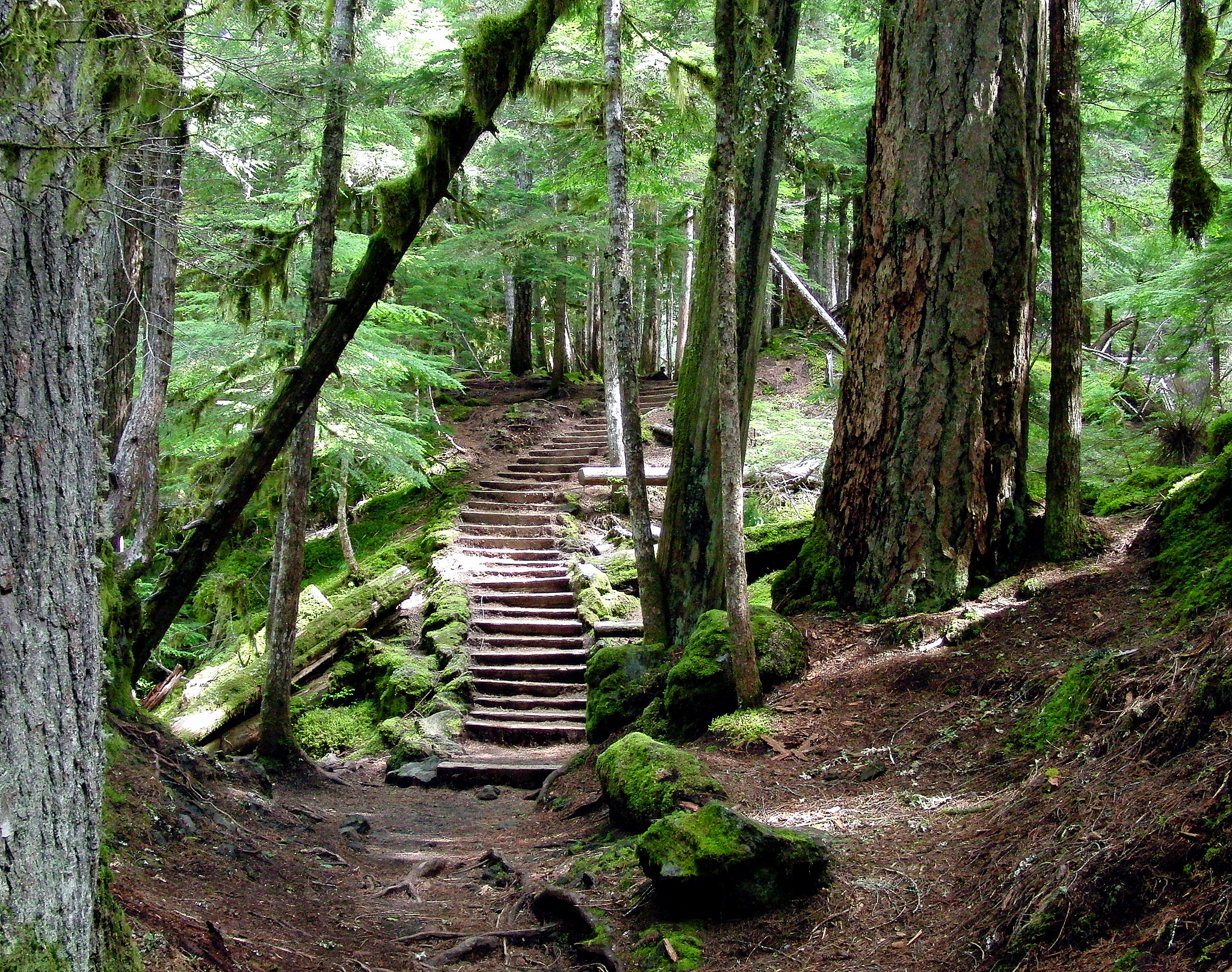 If you weren't aware, Sahalie means paradise, and Sahalie Falls definitely lives up to it's name. This famous falls can be spotted in Disney's movie Homeward Bound. This quick and easy 2.6-mile loop features two falls which is very accessible and family-friendly. The viewing platform is less then 100 feet (30 m) from the parking lot, making for a quick and very rewarding stop. If you're heading up Mckenzie River, you'll definitely want to make a stop here. Sahalie and Koosah Falls are definitely one of my personal favorites.
Sahalie Falls is a mass of foaming white water plunging 100 feet (30 m) over a natural lava dam.
Koosah Falls drops approximately 70 feet (21 m) into a deep pool.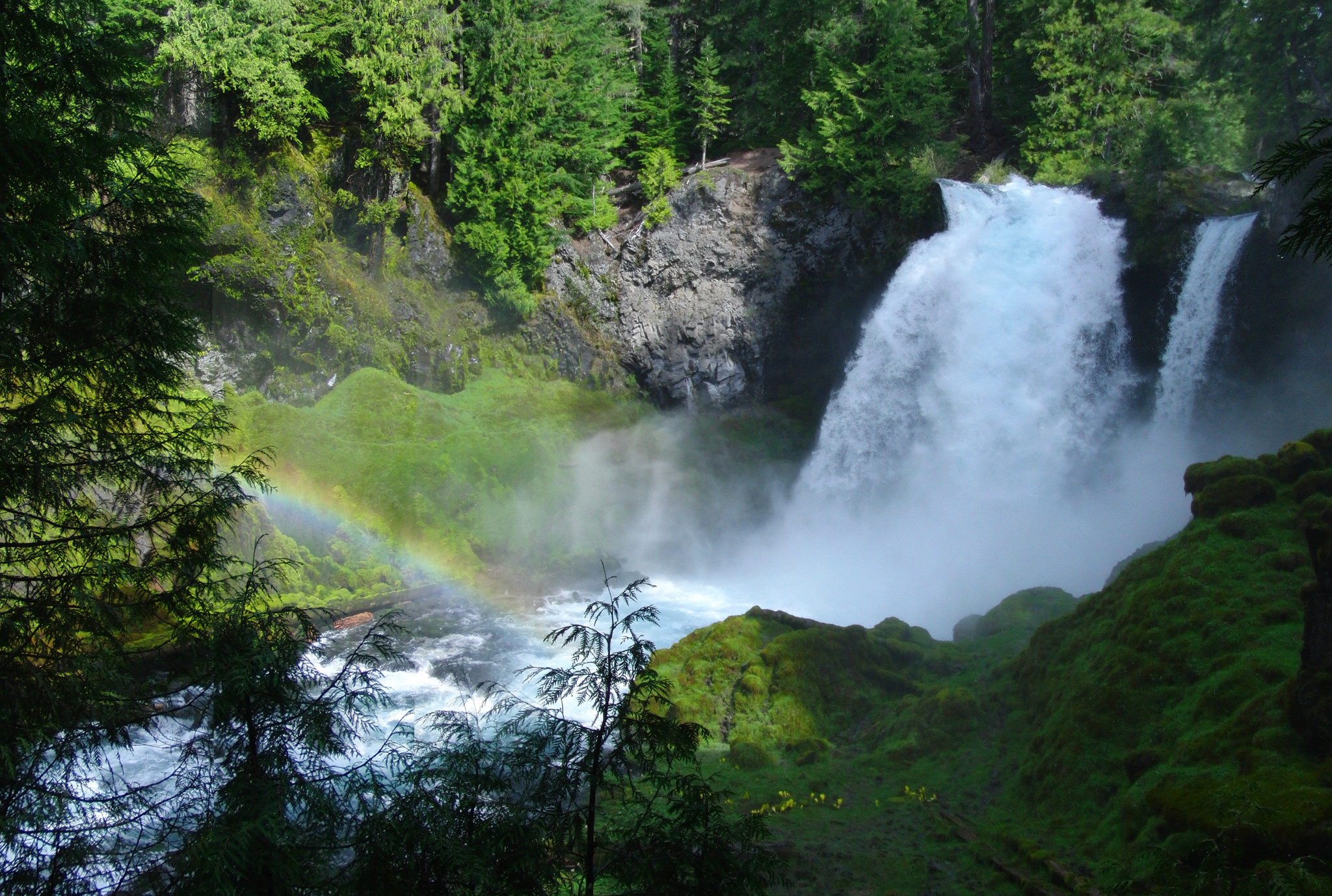 You will definitely want to explore off the beaten path, as some roads-less-taken will take you to smaller side trails.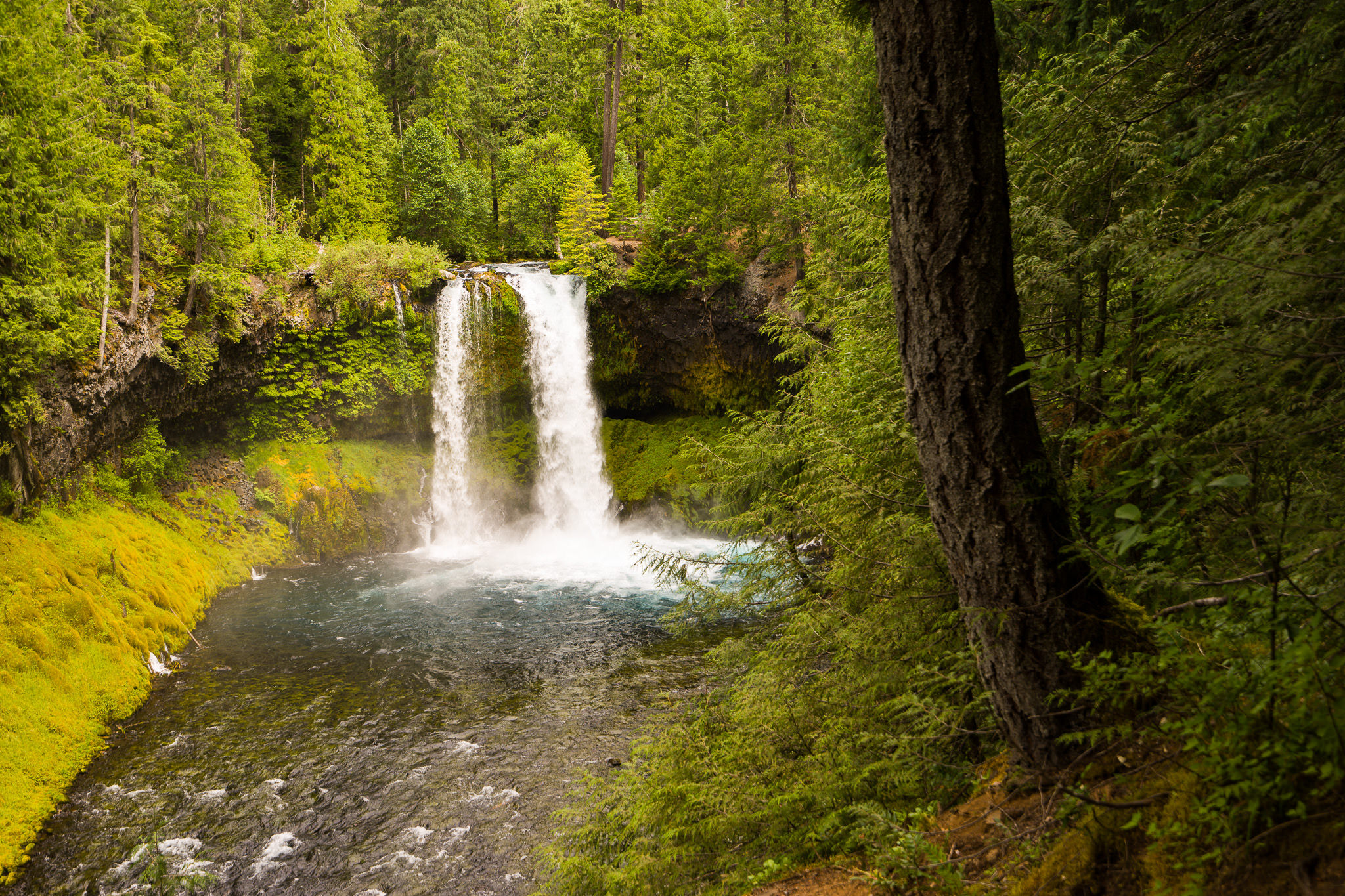 This hike has an elevation gain of 400 feet. Worth mentioning also is the popular Blue Pool, which you will find nearby as well.
GORTON CREEK FALLS & EMERALD FALLS
Here's a place I personally cannot wait to check out for myself. It's said to be much easier to travel up the stream during summer, when the creek is running low. A rough trail leads about 2/3 of the way to the falls, but the final climb to the base requires either scrambling directly up the mossy, boulder strewn streambed, or scrambling up a precarious herd path along the side of the canyon.
Getting there:
To get to this hike take I-84 to Wyeth (exit 51). Take a right at the stop sign and then another right onto Herman Creek Road. Take a left into the Wyeth campground and follow the signs to the trailhead parking. If the campground is closed, you have to park outside the gates, along the street.
You will follow the trailhead a short distance, until you reach a three way junction. Take the trail straight ahead and follow the creek for a little over a quarter mile until you reach Emerald Falls. It may not be the largest waterfall, but as you can see in the photo this place is absolutely gorgeous!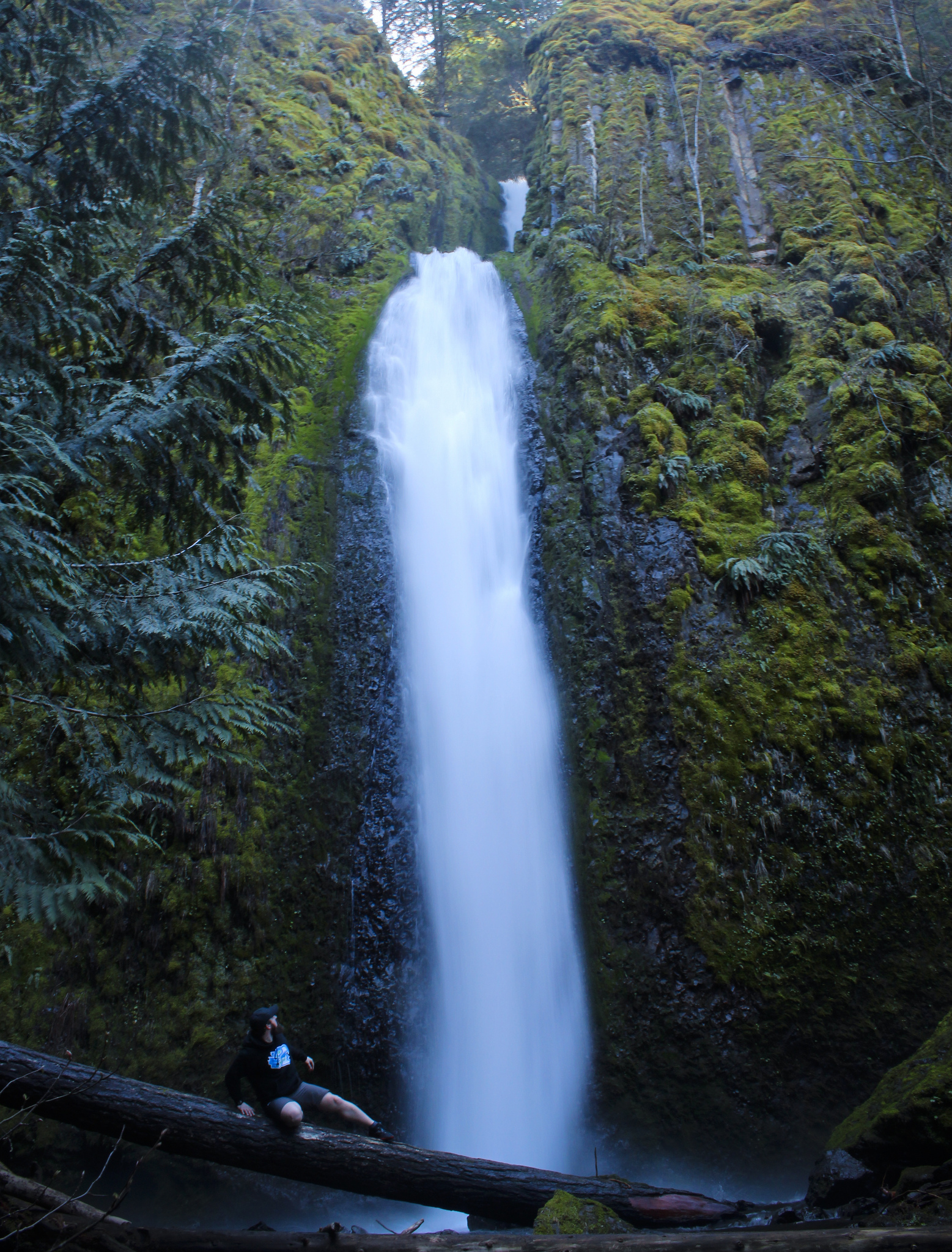 There are bathrooms at the trailhead but they are only available when the campground is open and there is a $5 parking fee. This is not very family or pet friendly due to the scramble. For a more in depth review of this hike, be sure to check out Hikelandia.
STEELHEAD FALLS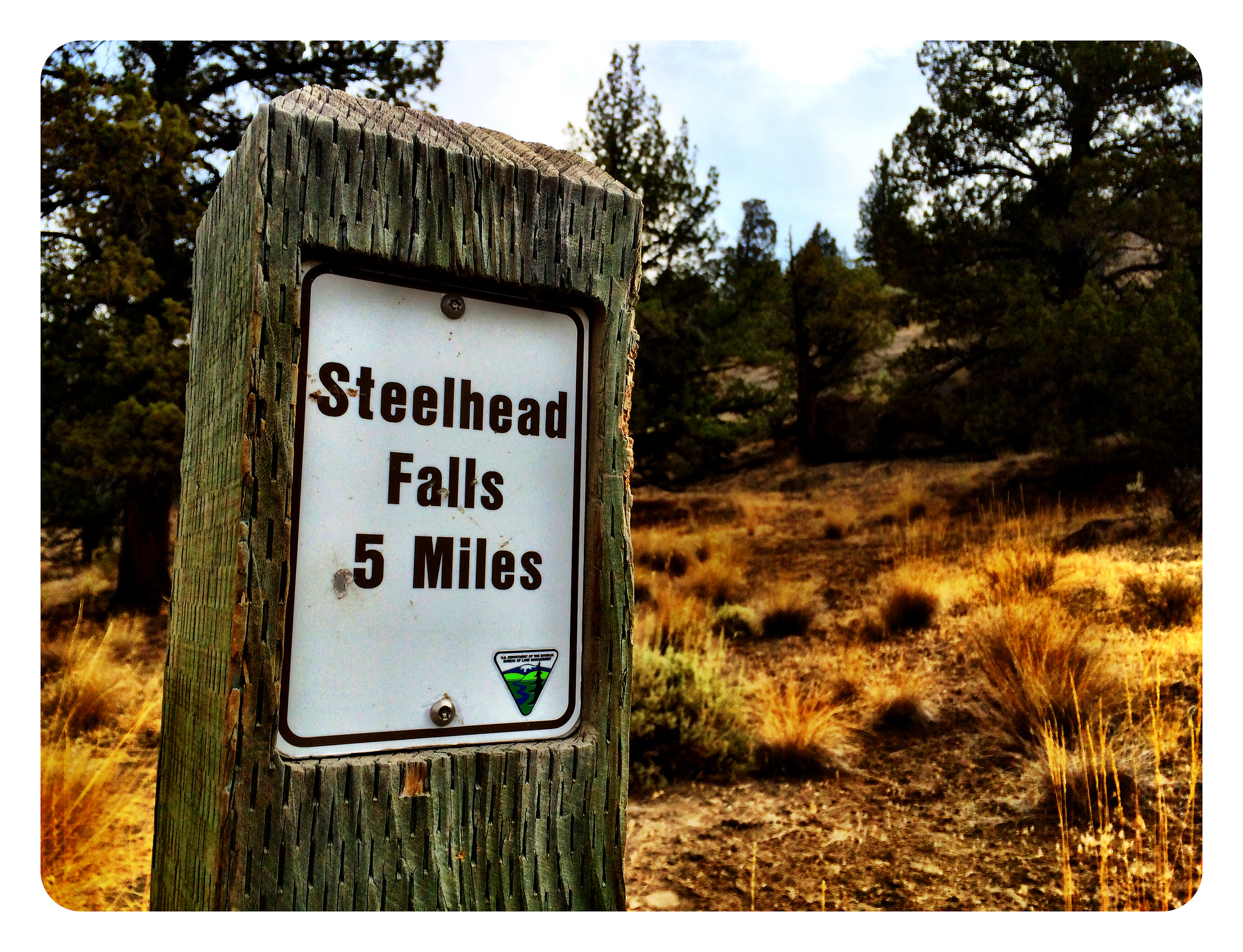 The long narrow canyon that surrounds the Deschutes River in the Steelhead Falls area pulls visitors away from nearby human influences and places them in a spectacular steep-sloped channel of unique character. Noise from human infrastructure is masked by the roar of the river at the falls, and hikers become entranced by the colors of the stream-side vegetation and the textured reds and browns of the cliff walls.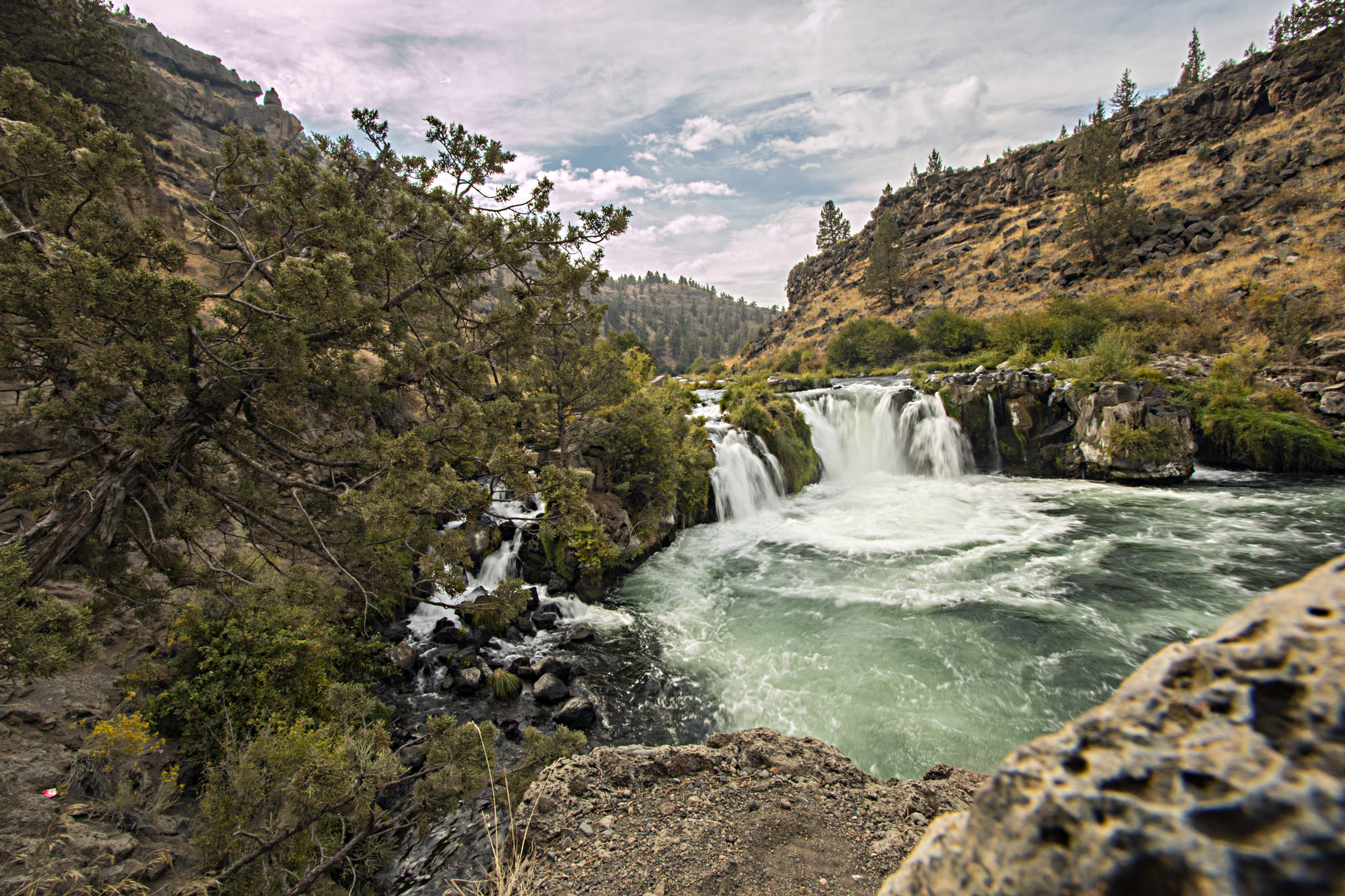 The Steelhead Falls Wilderness Study Area is a 3,240-acre area along the west side of Crooked River Ranch. While this beautiful place isn't very easy to find, the destinatino provides an incredible payoff. This segment of the Deschutes River is designated "scenic" under the Oregon Wild and Scenic Rivers Act.
Getting there:
From Terrebonne, turn West on Northwest Lower Bridge Way. Proceed a little more than 2 miles, then turn right on Northwest 43rd Street. Take that about 1.8 miles to Chinook Drive. From Chinook Drive, proceed just less than a mile and then turn left onto Badger Road. In a little more than a mile, turn right on Sage Hen Road. After about a half a mile, turn left on Ermine Road. Soon afterward turn left on Quail Road. Take Quail less than half a mile to River Road and turn right. Proceed on River Road downhill to the Steelhead Falls Trailhead.
FAIRY FALLS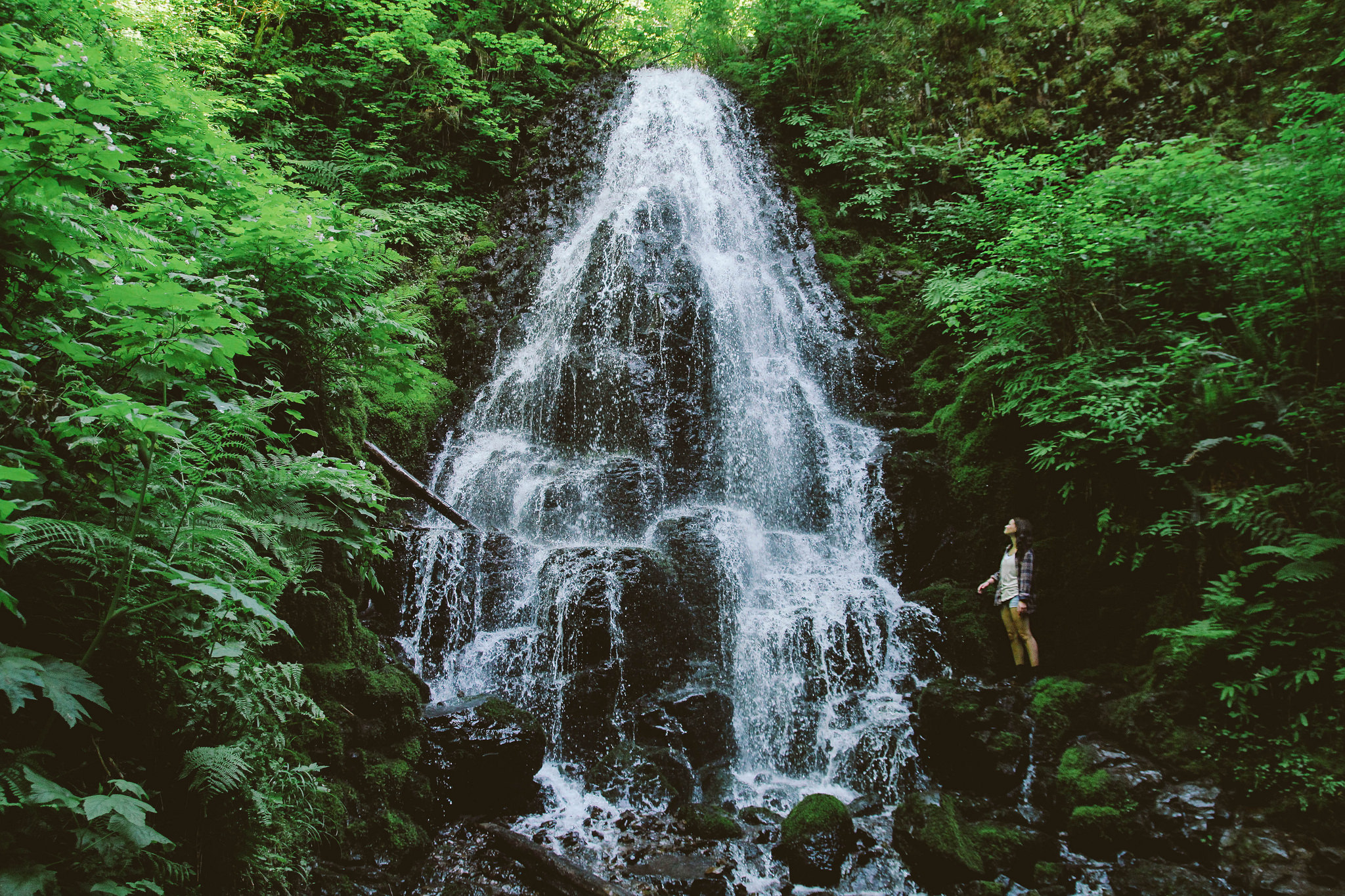 NOTICE: Most trails on the Oregon side of the Columbia River Gorge are closed until further notice because of damage from the Eagle Creek Fire. The closure involves ALL trails between Rooster Rock State Park and Hood River. It is anticipated that most of these trails may not reopen until Spring or Summer 2018. Please check the list of Columbia Gorge trail closures before you plan for a hike.
Fairy Falls and the upper reaches of Wahkeena Creek is one of the most frequently photographed locations in Oregon. Between the top of Wahkeena Falls and this entry, Wahkeena Creek cascades through a deep gorge, laced with mosses and ferns stretching 200 feet upwards.
Fairy Falls occurs along a small spring fed branch of Wahkeena Creek as it veils over a 20 foot wall in a supremely attractive fashion. At the confluence of said tributary and the main stem of Wahkeena Creek, the creek cascades through a verdant mossy rock slide, which many may argue is even more scenic than the falls themselves. Do not, under any circumstance, forget your camera on this hike.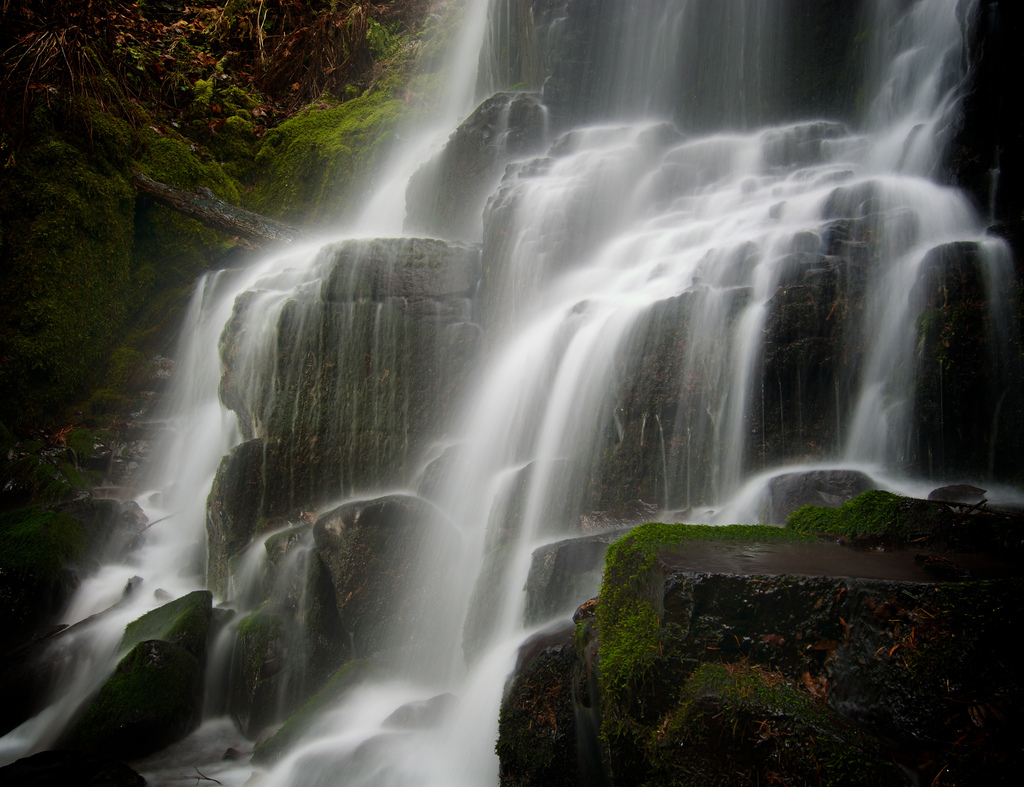 Getting there: 
Fairy Falls are accessed from the Wahkeena Creek trail, starting at Wahkeena Falls. The falls are found 1.2 miles and 500 vertical feet up from the bottom. Those thinking of visiting the falls along Multnomah Creek as well can make a 5 mile loop hike by continuing to Wahkeena Spring and heading left towards the Larch Mountain Trail, then down to Multnomah Falls.
Sources: hikelandia.com, traveloregon.com, wyeastblog.org, theoutbound.com, bendbulletin.com, waterfallsnorthwest.com