Last updated on November 11th, 2021 at 05:04 pm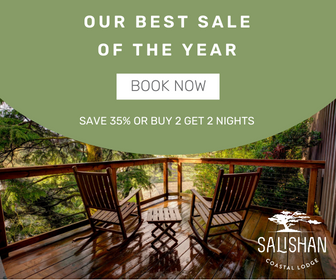 No matter the weather, most of these hikes in Oregon are absolutely stunning. So if you're looking to get out and explore Oregon, we have you covered with these 18 incredibly majestic Oregon trails. Add em to the bucket list, and get out there because it's time to shed that extra weight you've been put on hibernating this winter.
While I have been to a lot of these places and hiked them myself, a few trails are still on my own bucket list. Feel free to comment below if you have anything you'd like to add!
Proxy Falls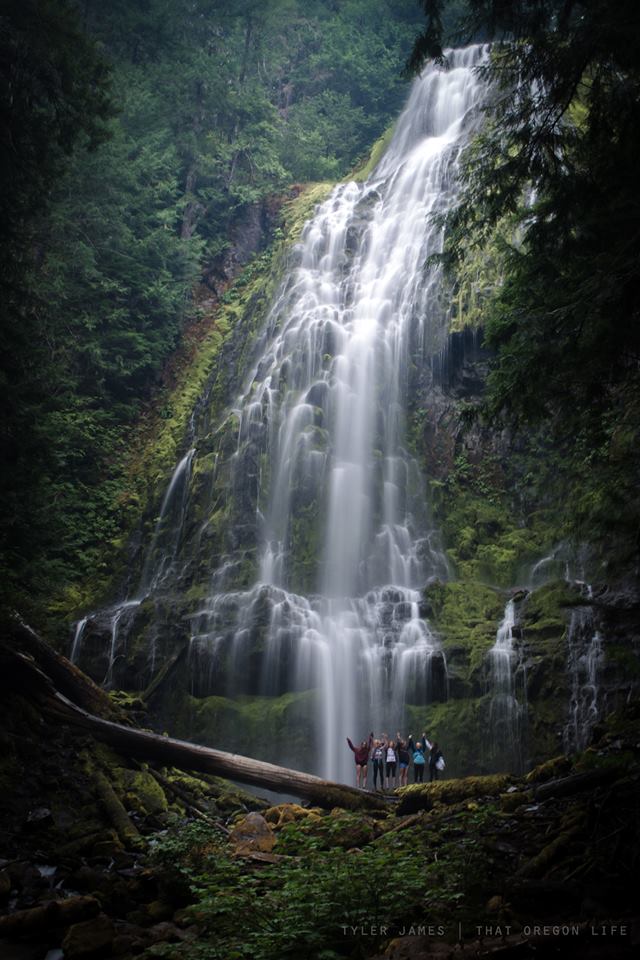 Proxy Falls has a well-deserved spot as one of the top 10 most photogenic waterfalls in the United States and respectfully earns a spot on our list for best Oregon trails. While I have already hiked this insanely gorgeous spot once, I can't wait to get back this summer for more. It's located approximately 60 miles East of Eugene, and as far as Oregon trails go, this is easily one of my most favorite.
---
Opal Creek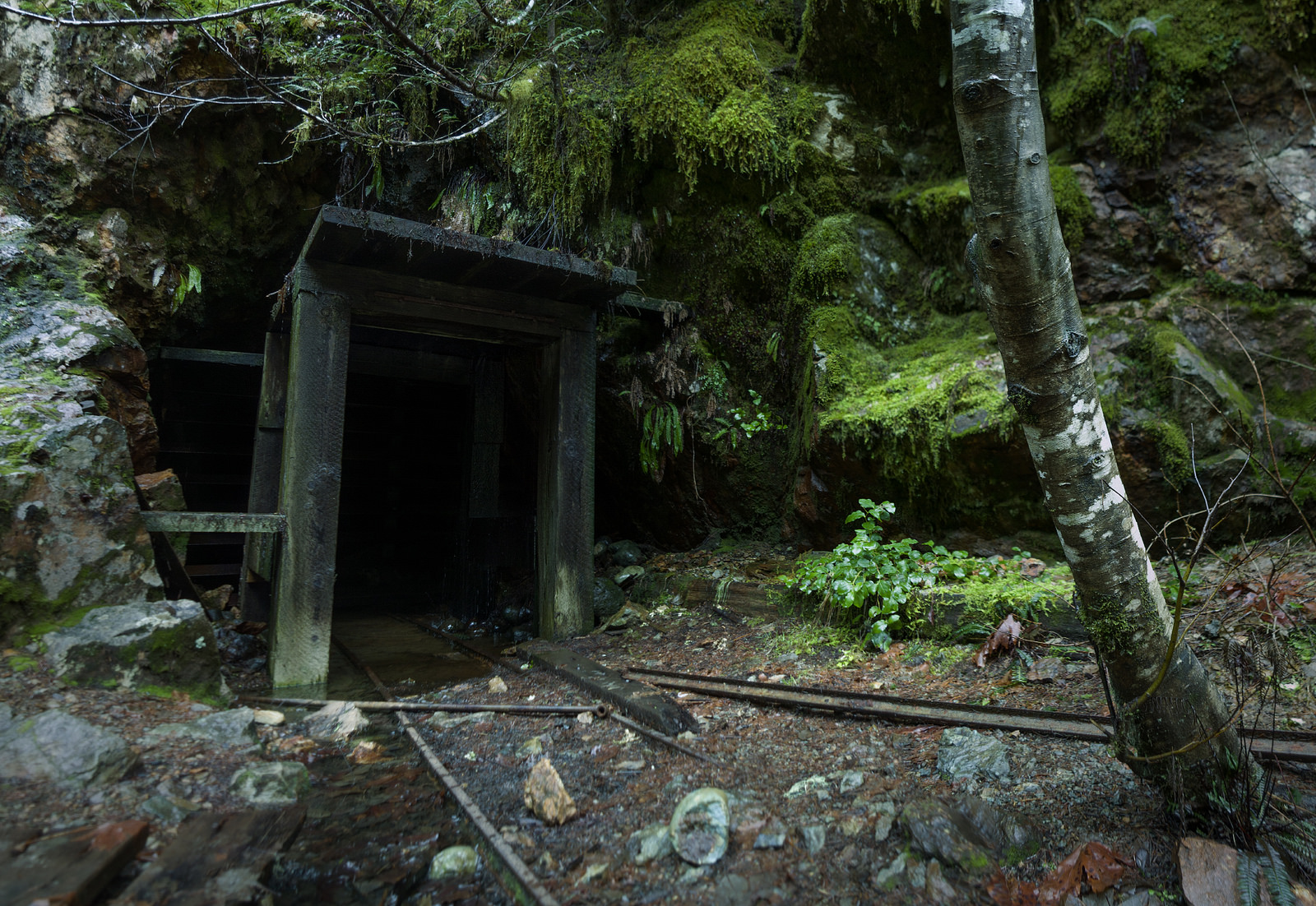 Come beat the heat at Opal Creek, one of many small treasures you will discover venturing across the huge 35,000-acre Opal Creek Wilderness and National Scenic Recreation Area. This serene spot is about 100 miles from Portland and was once center stage for one of the most-publicized old growth timber battles of the past century.
---
A couple of Oregon trails on the coast
Drift Creek Falls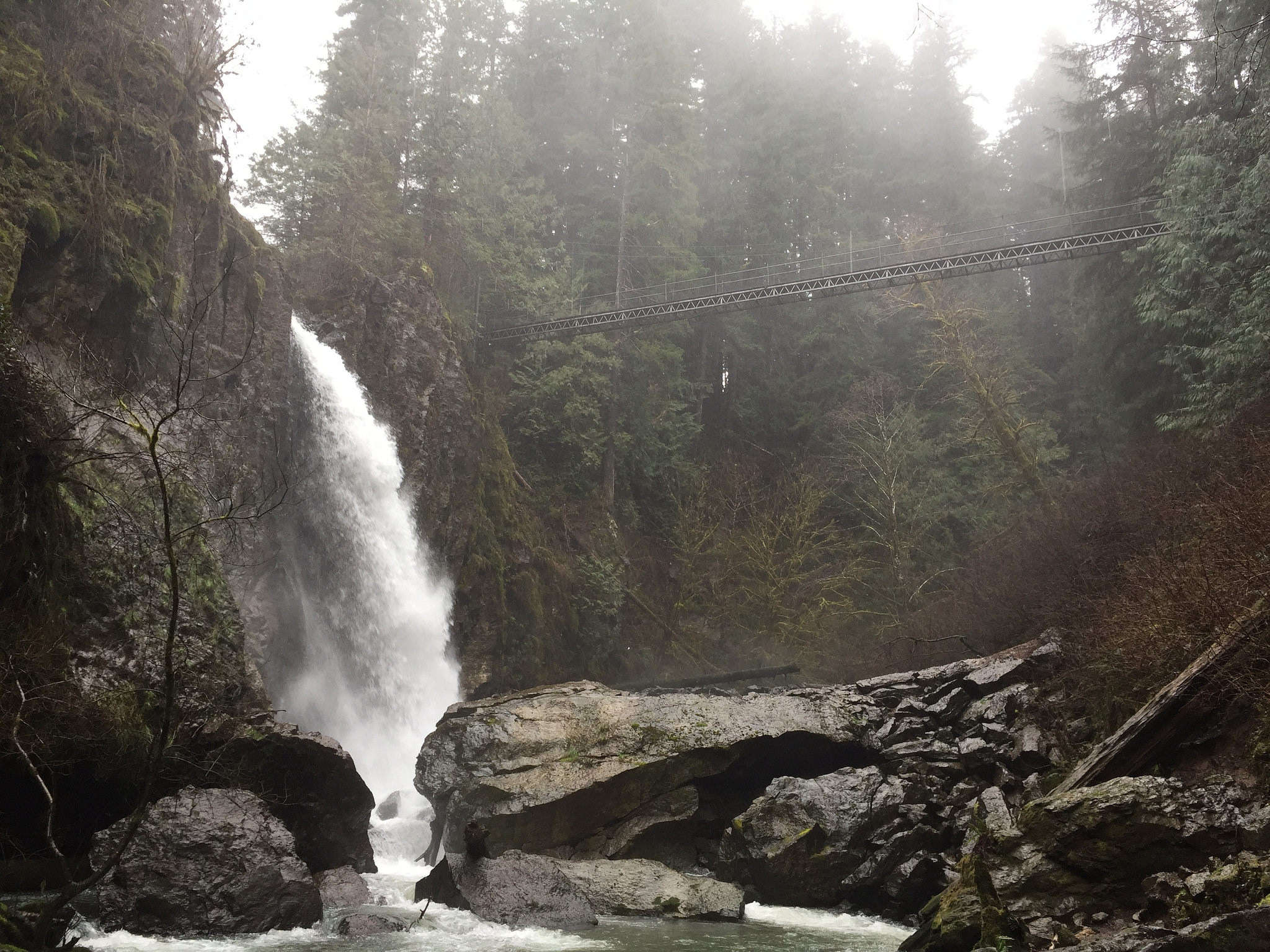 One particular trail getting lots of attention lately is near the Oregon Coast, and features a beautiful suspension bridge. Drift Creek Falls offers something for everyone and is wide and well maintained. The only flaw may be that it's elevation backwards; you have a nice stroll down, then you need to climb back out.
Hit the link here to read more about Drift Creek Falls.
---
Sweet Creek Trail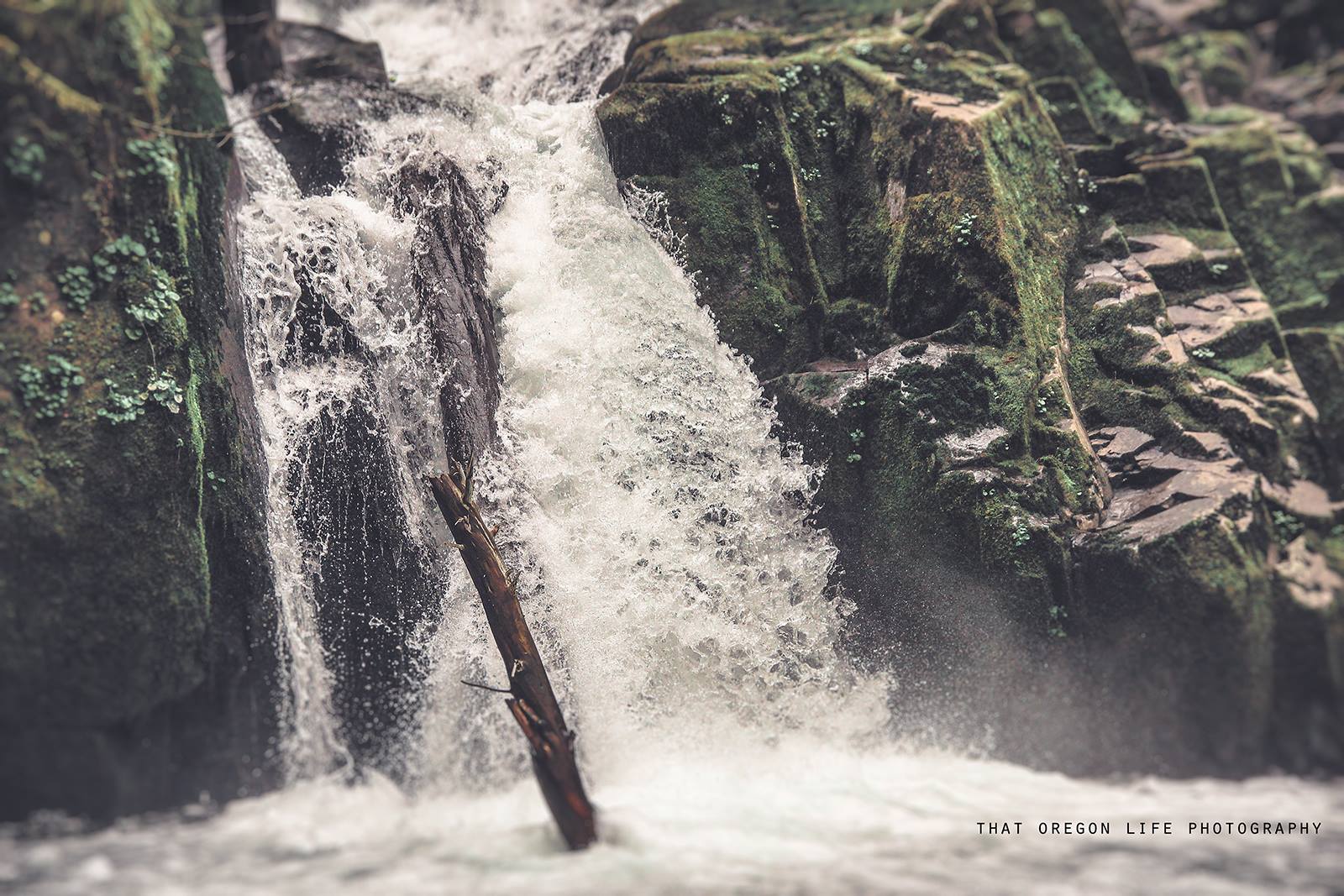 Journey into the Suislaw National Forest near Florence, and you will find one of the locals most popular trails. The Sweet Creek trail is around 2.4 miles, and no matter what the season you will be in for a treat as you pass several waterfalls here. Last spring I had a chance to hike here, and plan to take my family here again in the near future.
---
Spencer's Butte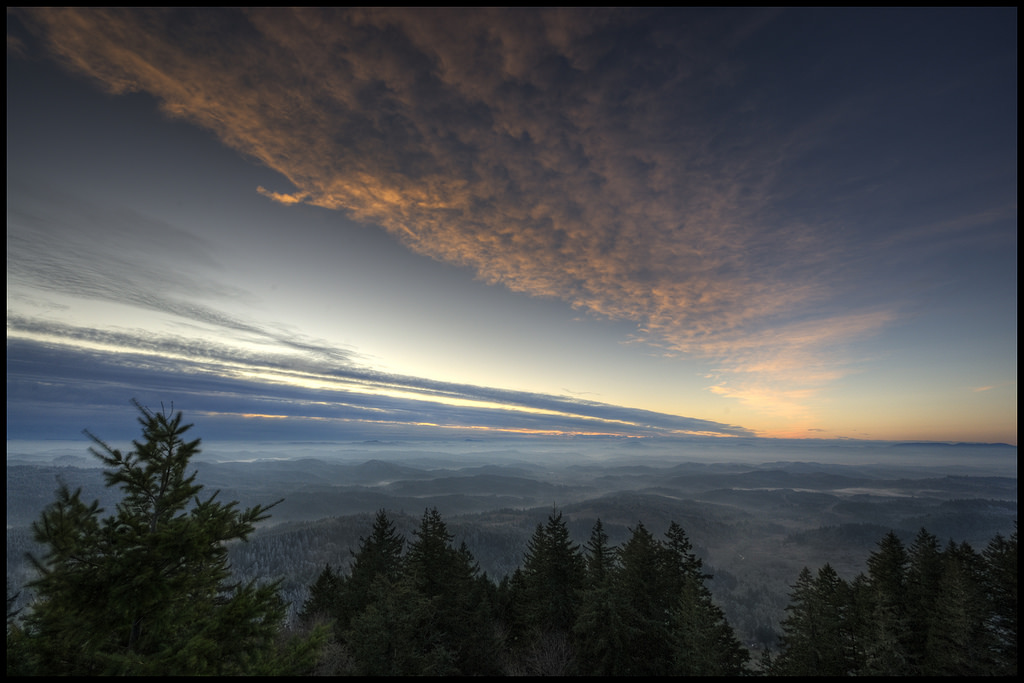 Living in Eugene, I have to admit I'm pretty spoiled. This hike is just a few miles from my house, and it definitely keeps me in good shape. Spencer's Butte is a local favorite and the view from the top, overlooking Eugene, is absolutely incredible. You can even see Autzen. Stairs have been installed in recent years to make this hike that much better.
---
Fairy Falls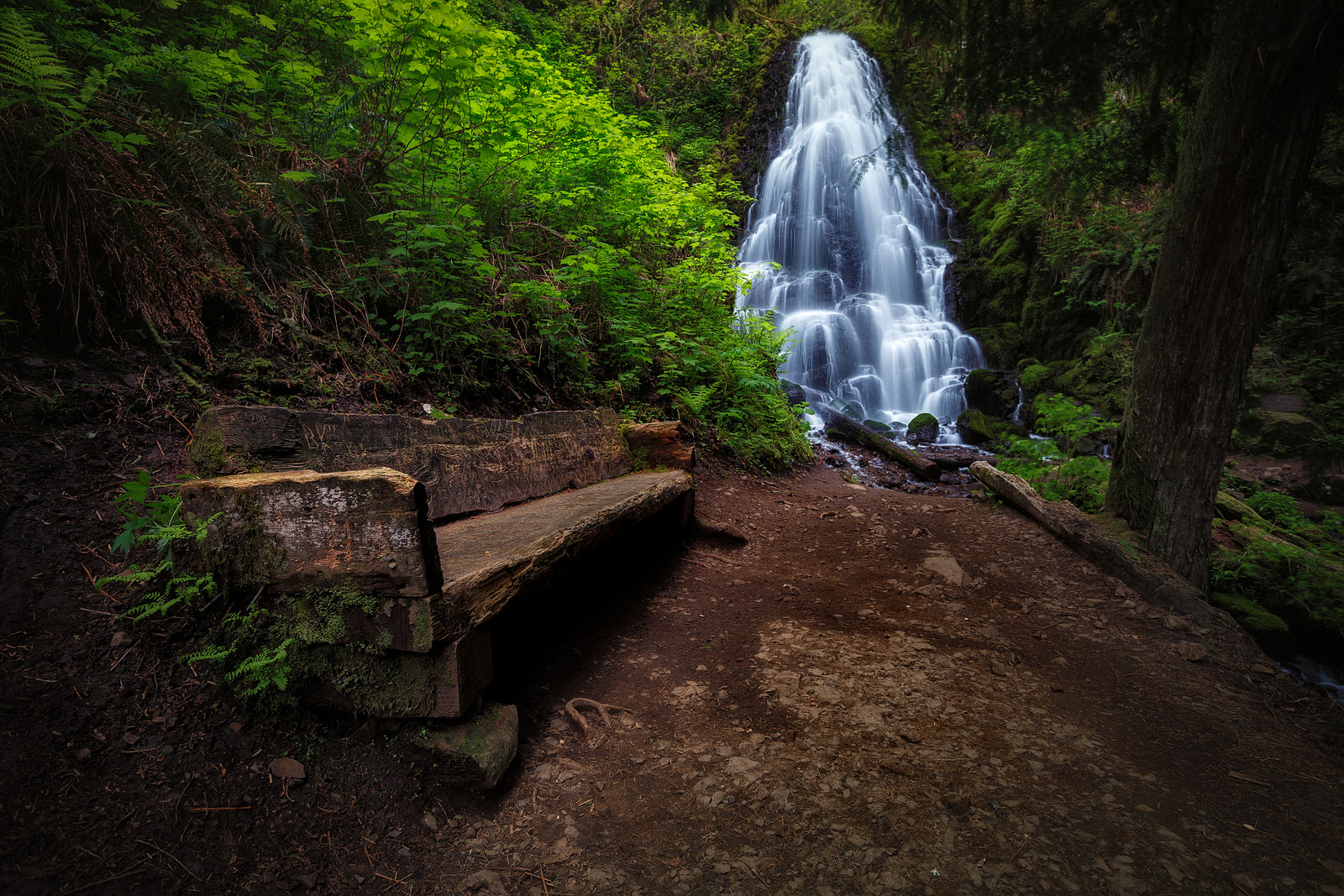 NOTICE: Most trails on the Oregon side of the Columbia River Gorge are closed until further notice because of damage from the Eagle Creek Fire. The closure involves ALL trails between Rooster Rock State Park and Hood River. It is anticipated that most of these trails may not reopen until Spring or Summer 2018. Please check the list of Columbia Gorge trail closures before you plan for a hike.
One of the most photographed locations in Oregon, Ferry Falls (also known as Ghost Falls) and the upper reaches of Wahkeena Creek are absolutely stunning. The creek cascades through a deep gorge, laced with beautiful mosses and ferns stretching 200 feet upwards.
At twenty feet high, it's a bit small compared to dozens of its Gorge cousins – but it continues to have tremendous appeal for those looking to explore somewhere beautiful in Oregon. When the summer sun hits the falls just right, the falls are said to glow, hence its original name "Ghost Falls."
Despite maintaining a fairly constant volume year-round, Fairy Falls can become a torrent after seasonal rains.
Incidentally, Fairy Falls has 700+ foot namesake in Washington State.
---
Blue Pool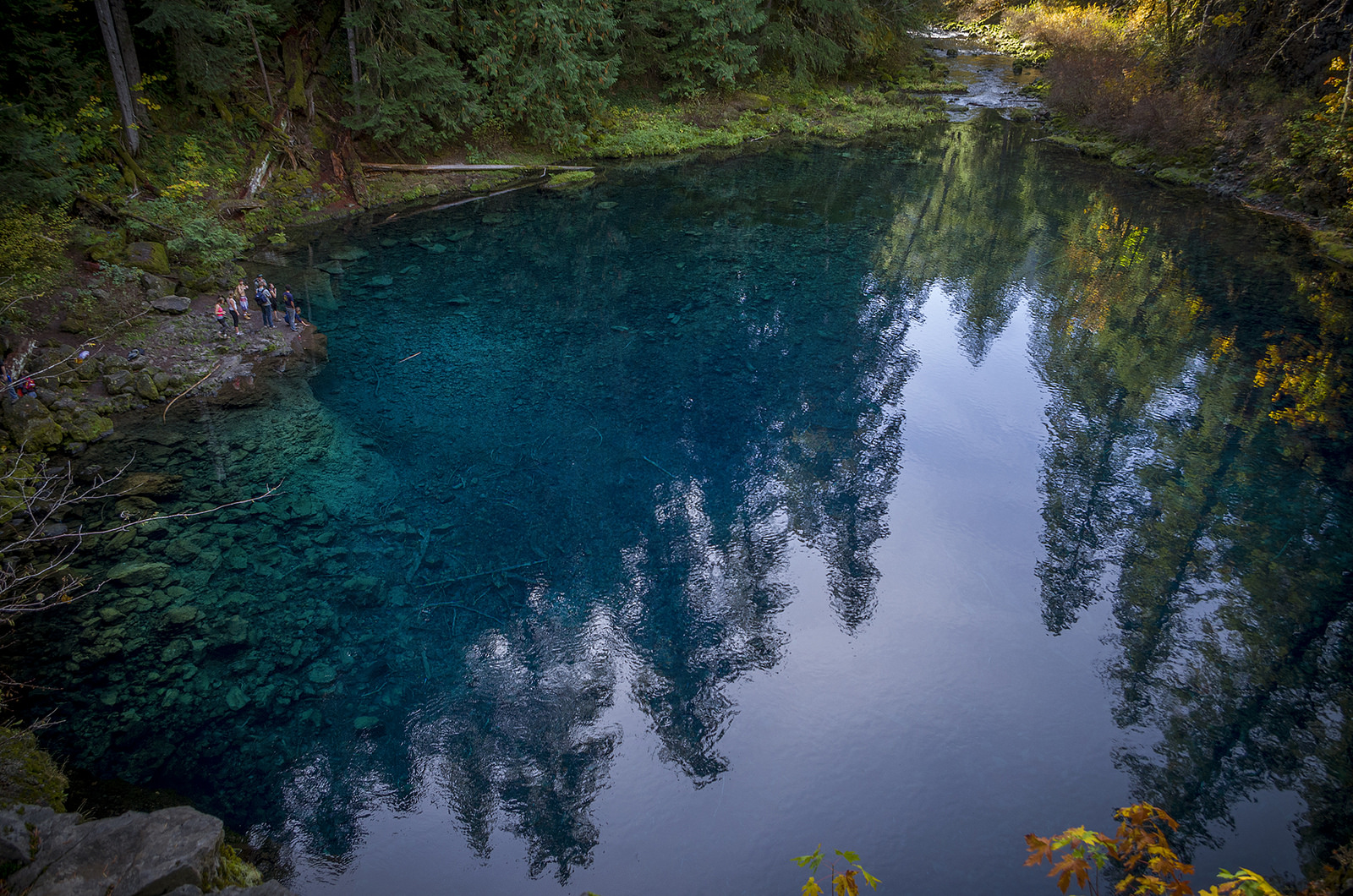 On the gentle hike up from the Trailbridge Campground turnoff on Oregon 126, one can't help but wonder how the "Blue Pool", also known as Tamolitch, is so damn blue. The beautiful view is 60 feet high, and the water temperature is a raw 37 degrees. This is truly one of my favorite hikes in Oregon, and I plan to hike it again sometime in the near future.
---
Silver Falls State Park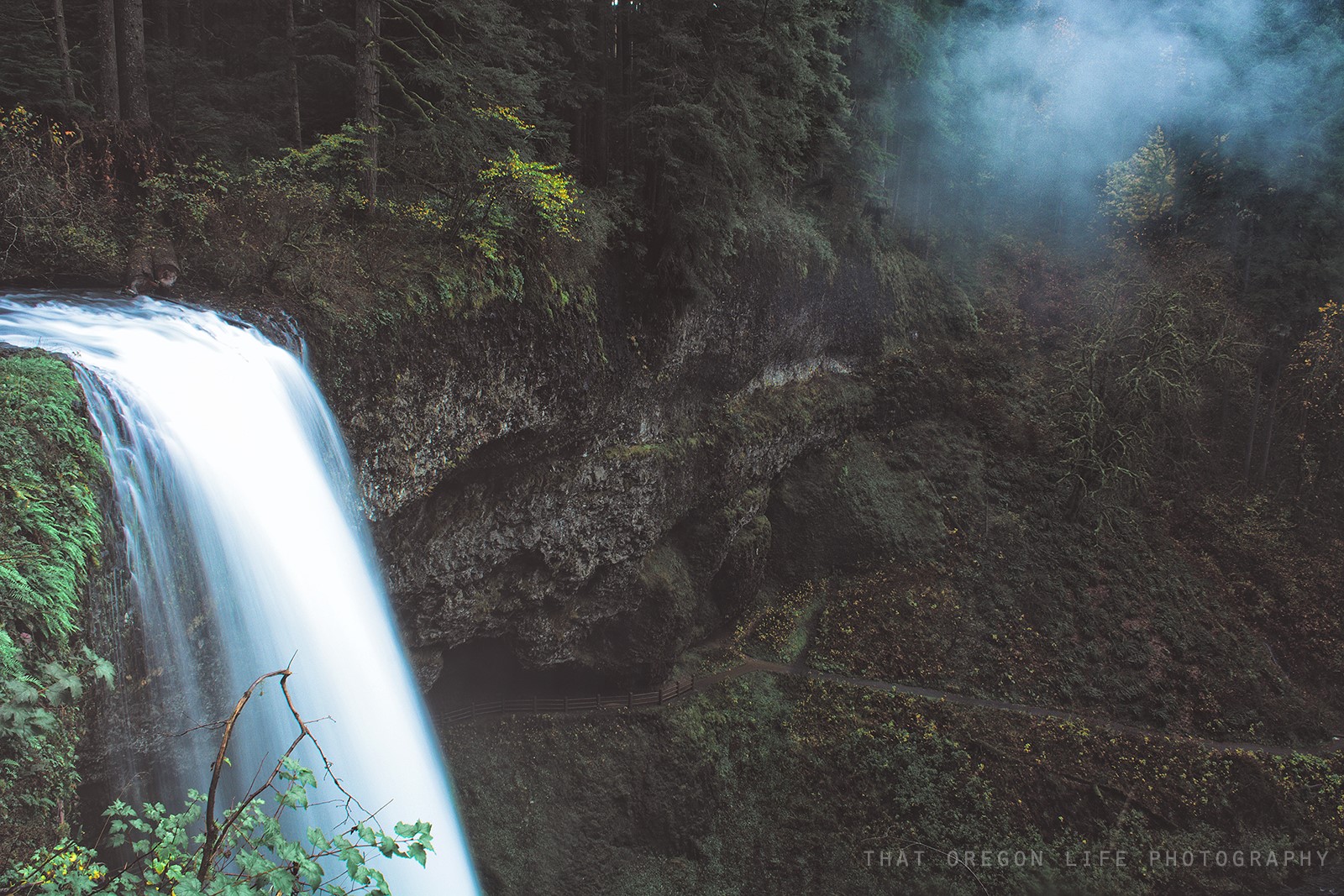 The largest state park in Oregon has a whopping 10 waterfalls and over 24 miles of walking trails, and it'll leave you wanting to come back for more. From beginners to advanced hikers, Silver Falls is a must-do if you are in Oregon. The South Falls is the most visited out of all of them, and I personally can't wait to come here and explore more.
---
Misery Ridge at Smith Rock State Park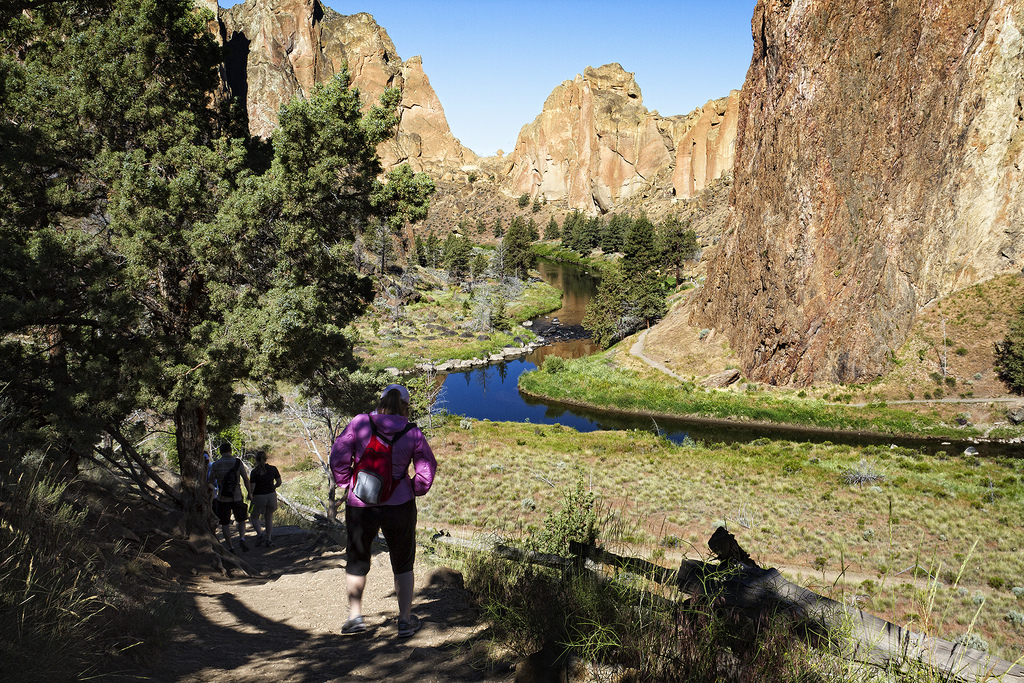 Putting aside the fact it's not necessarily miserable (we're not sure how they named this one), Misery Ridge is an amazing 3.8 mile loop hike at the beautiful Smith Rock State Park in the high desert of central Oregon. Smith Rock is easily one of the most popular places to visit in Oregon.
---
Spirit Falls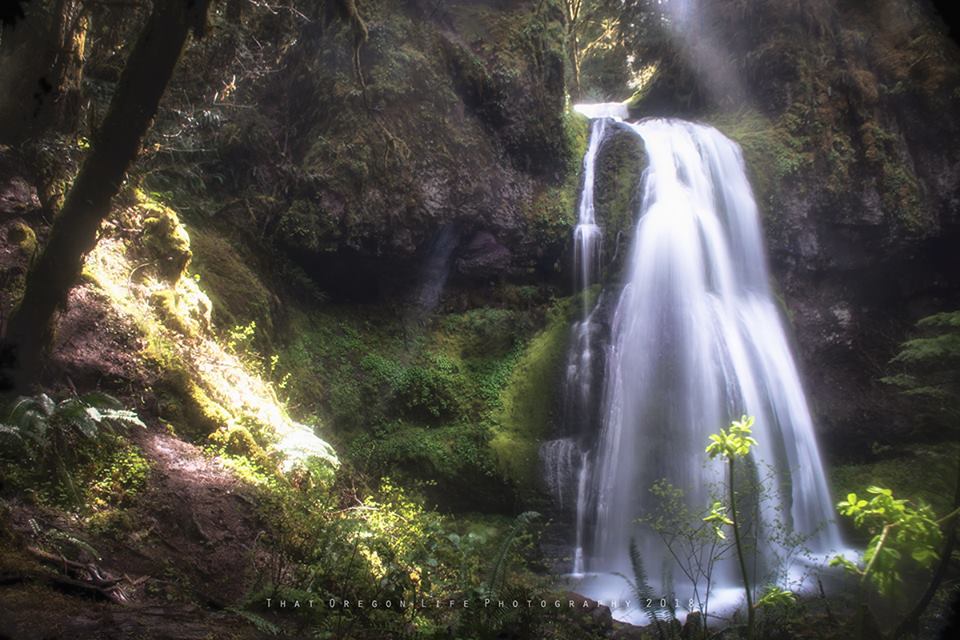 Spirit Falls is a short, well-maintained trail that leads to Spirit Falls through lush woodland. Combine this hike with hikes to nearby Moon Falls and Pinard Falls for a total of 2.8 miles and 600 feet of elevation gain.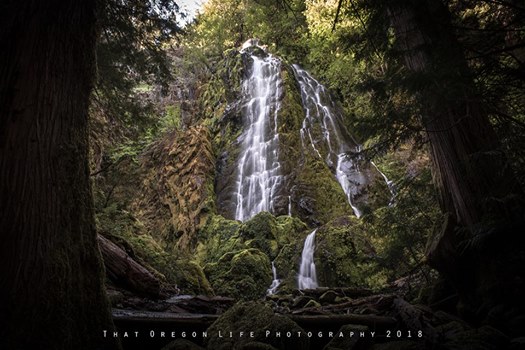 Spirit falls is around 40 feet and flows over moss-covered rock into Alex Creek near Cottage Grove, Oregon. You can access this beautiful spot all year round.
---
Falls Creek Falls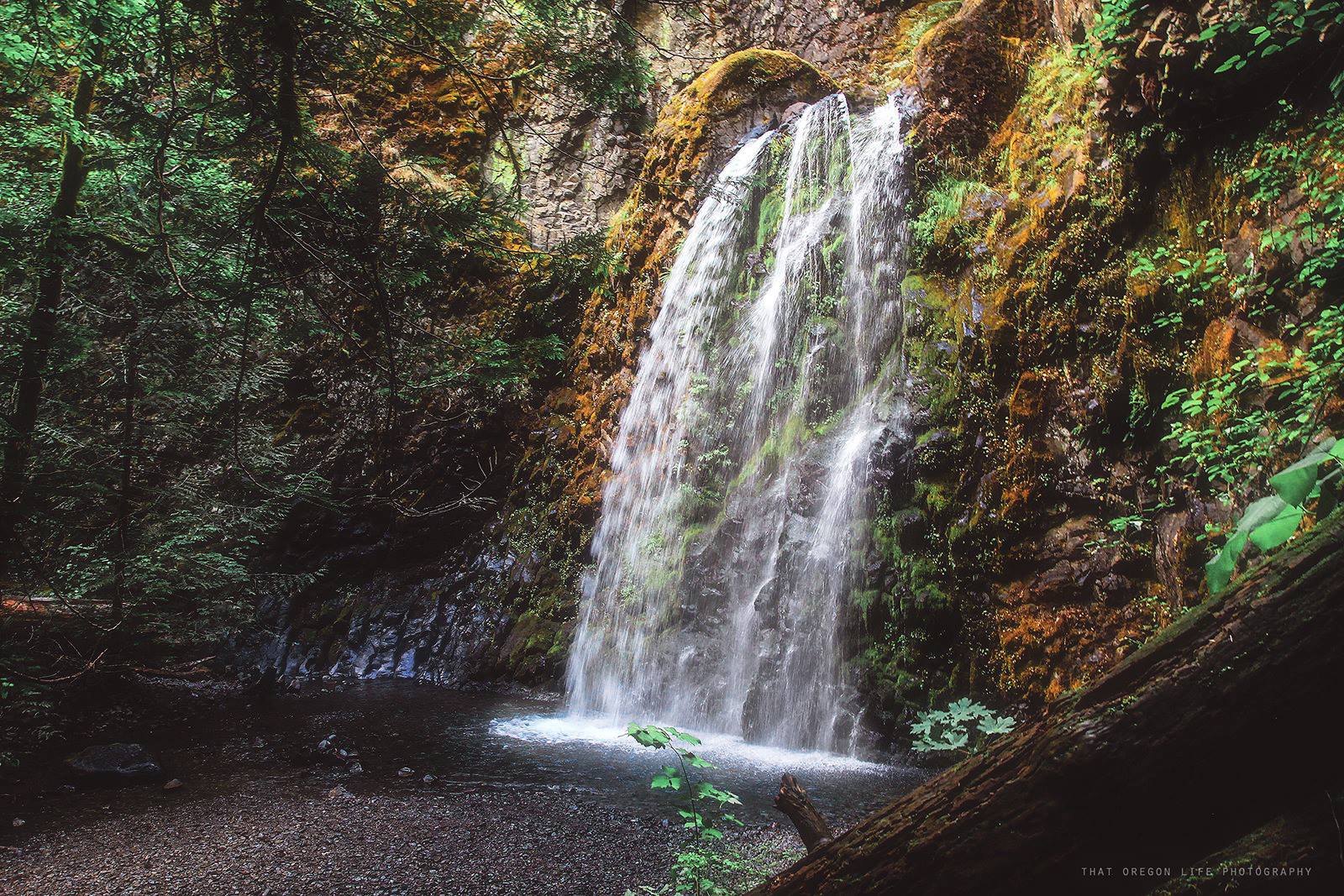 In beautiful Southern Oregon near Roseburg, you will find Fall Creek Falls — one of the more accessible waterfalls in the North Umpqua corridor. Dropping about 120 feet over 4 tiers, the falls spray into a small amphitheater before cascading down through a very scenic gorge to the Umpqua. The falls consist of four tiers, of approximately 10, 40, 20 and 50 feet – with the uppermost tier only being visible from the top of the falls. The falls were apparently measured by the Oregon Fish and Wildlife Service at 197 feet tall. However, there is speculation that the measurement skews significantly higher than the falls actually are.
---
Angels Rest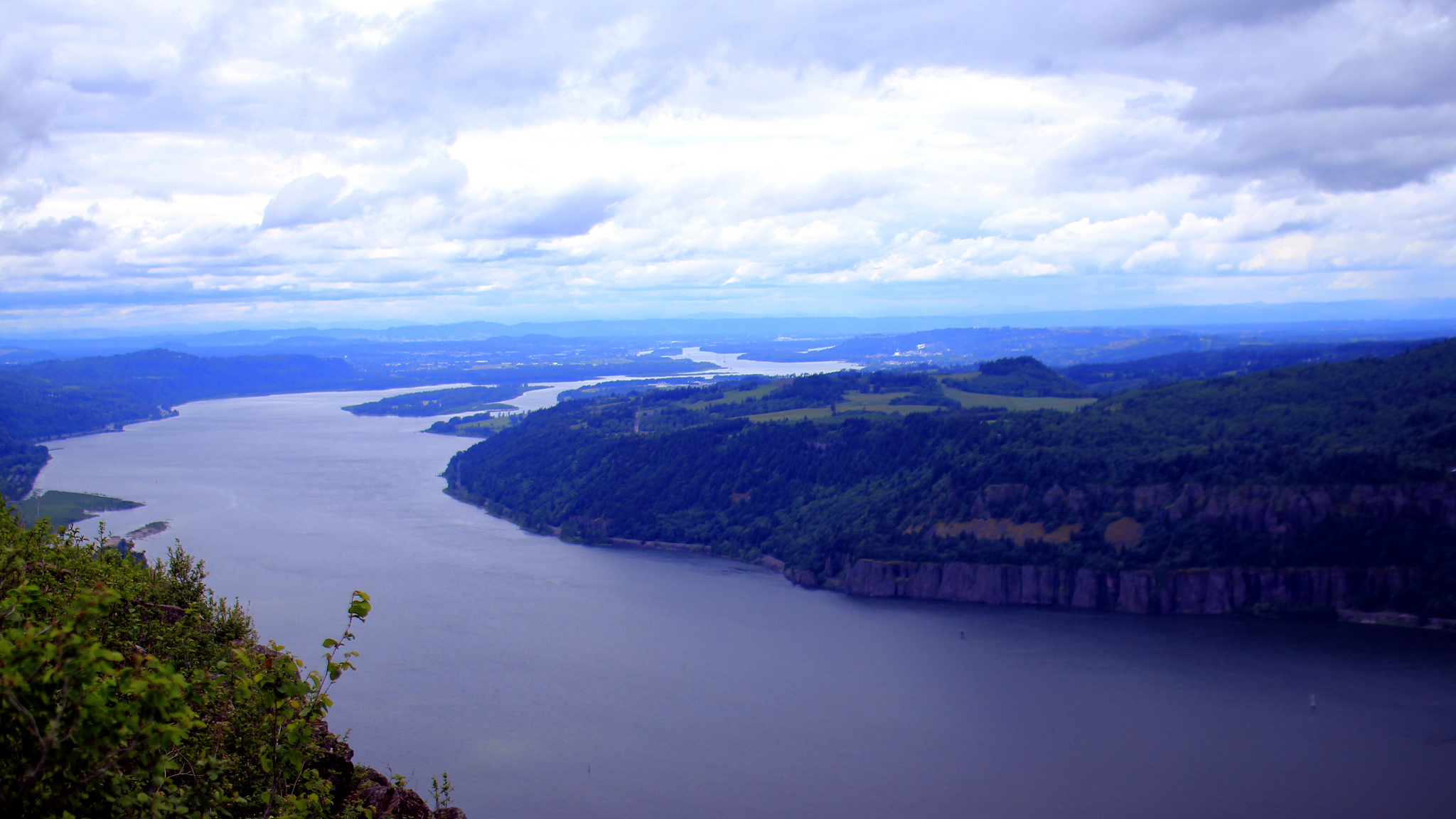 NOTICE: Most trails on the Oregon side of the Columbia River Gorge are closed until further notice because of damage from the Eagle Creek Fire. The closure involves ALL trails between Rooster Rock State Park and Hood River. It is anticipated that most of these trails may not reopen until Spring or Summer 2018. Please check the list of Columbia Gorge trail closures before you plan for a hike.
Angels Rest is definitely a badass Oregon trail. This hike is a winding trail (#415) on the western end of the Columbia River Gorge that is an absolute must-do. It starts at just above river level and quickly climbs up through trees and then over boulders before rising to a bluff above the river.  From the top, you'll get a mind-blowing 270 degree view of the Gorge, including many surrounding landmarks like Beacon Rock and Silver Star Mountain.
How to get here
Angels Rest Trailhead: From the west, take I-84 east to Exit #28/Bridal Veil. Follow the road to the stop sign and turn right onto the Historic Columbia River Hwy. The parking lot is immediately on right. No parking pass required. From the east, take I-84 west to Exit #35/Ainsworth State Park. Follow the Historic Columbia River Highway for 7.1 miles to the Angel's Rest Trailhead and the parking area is on your right. No parking pass required.
---
Lost Lake Loop Hike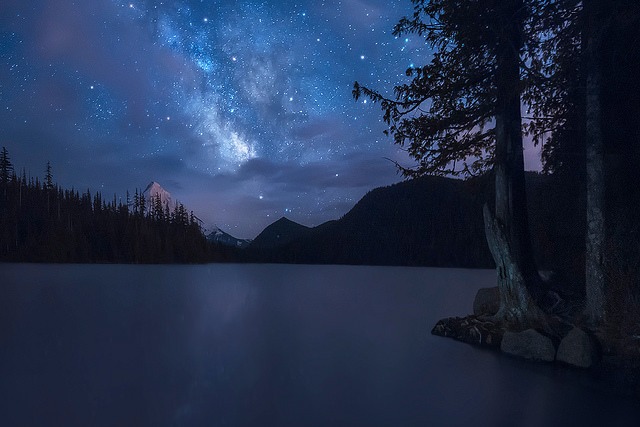 There are a ton of Lost Lakes in Oregon, and this one is definitely one you want to see for yourself. This family-friendly hike will take you at a junction with Huckleberry Mountain Trail #617 at around 1.2 miles, and gets a bit steep for 2.5 miles to the Pacific Crest Trail as part of the Buck Peak Hike. One of the most mountain views in the world is here, as Mount Hood emerges across the lake.
The best time to hike here is early July and late October when the glorious Mt. Hood is partly covered with snow, and foliage is at its brightest. At the end of the hike, you will come across a camp store where you can enjoy some ice cream or even rent a canoe!
---
Abiqua Falls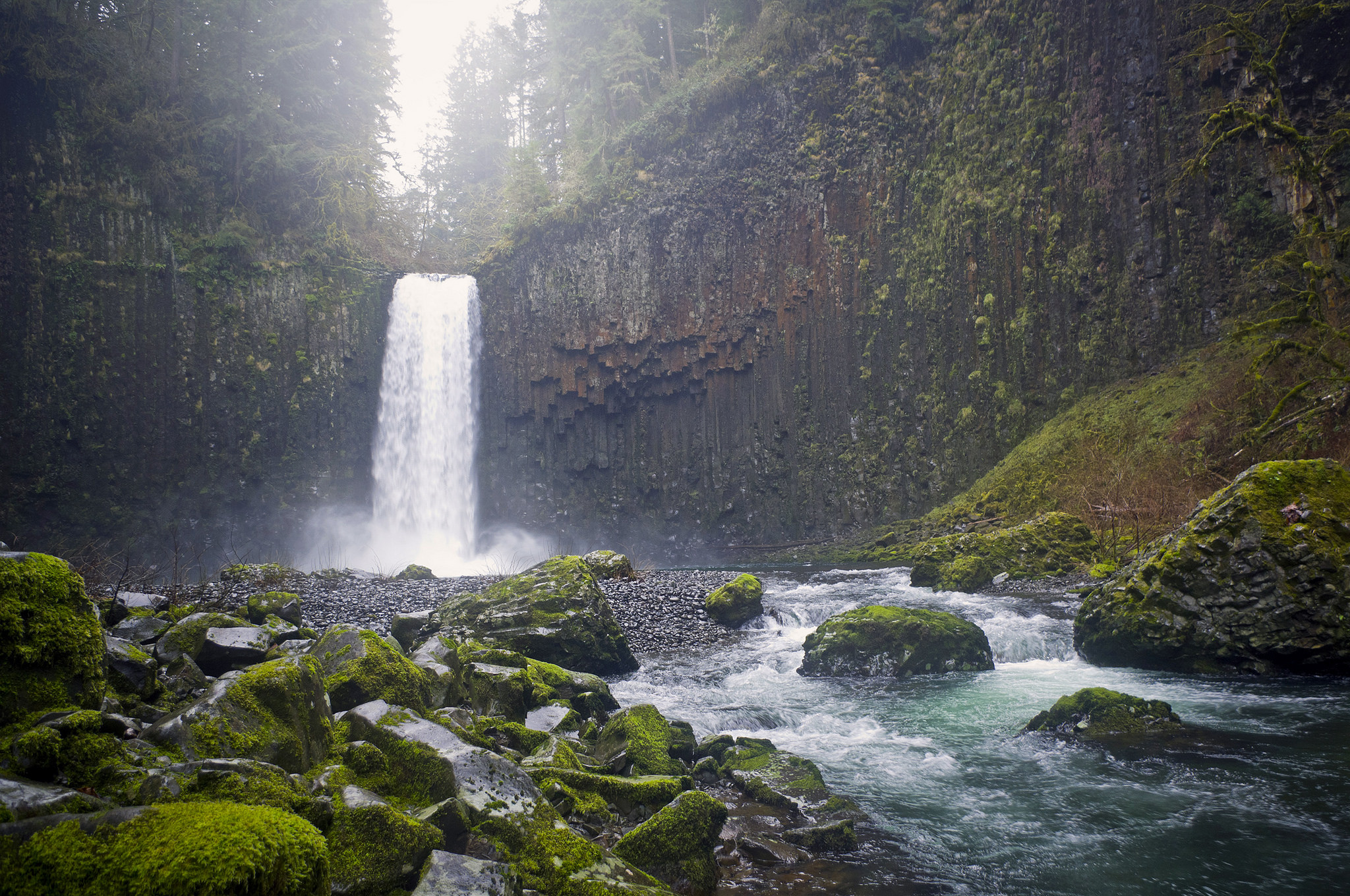 Not far from the beautiful Silver Falls State Park, Abiqua Falls is a part of the same geological formation as the waterfalls. The trail is a bit rough, but the hike in is so worth it.
How to get here (courtesy of oregonhikers.org)
From the parking area at the gate, walk back along the road in the direction you came from. Skip the first rough trail that leaves right from the end of the parking area. Look down the hill on your right after about 100 feet and you'll see a second trail dropping down through the trees. The first few steps are on a steep slope skirting a roadside maple. Take this a short distance to where it curves left (the right branch immediately takes you to an open area at an old road). Continue dropping steeply down the hill for 0.2 miles until you reach the creek.
Turn left upstream along the creek, following a rough trail for another 0.2 miles or so. You will have to climb over and around rocks and logs, but it can be done. During periods of high water, you'll need to climb a steep slope to get around some logs, but during low water, it's easier to walk on the exposed river rock for much of the distance. The trail ends at the huge basalt bowl where Abiqua Falls plunges into a very big splash pool. There is a large rocky area jutting out into the pool from which you can admire the falls, or walk over the mossy rocks to the left around the edge of the bowl.
---
Natural Bridges Cove Trail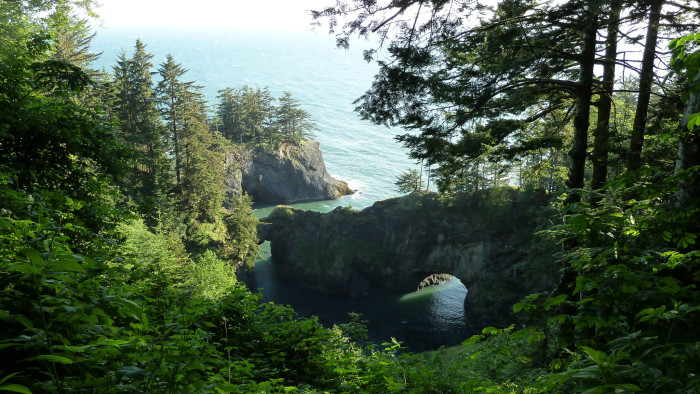 The Natural Bridge in Oregon at Samuel J Boardman State Park on the southern Oregon coast is but a part of several geological wonders on the Oregon coast. This bridge looks like it came straight out of a fairy tale. It's absolutely incredible.
It's located 5 miles north of Brookings, Oregon, and is included as a segment of the Oregon Coast Trail. The length of the park is 20 miles along the coast, which means 20 miles of spectacular beauty, coastal headlands, hiking trails and more. Included within the park are Arch Rock, Miner Creek and "Secret Beach," Thomas Creek Bridge, Thunder Cove, House Rock, Whaleshead Beach, a herd of wild goats and so much more.
---
Mount Howard and the Wallowa Mountains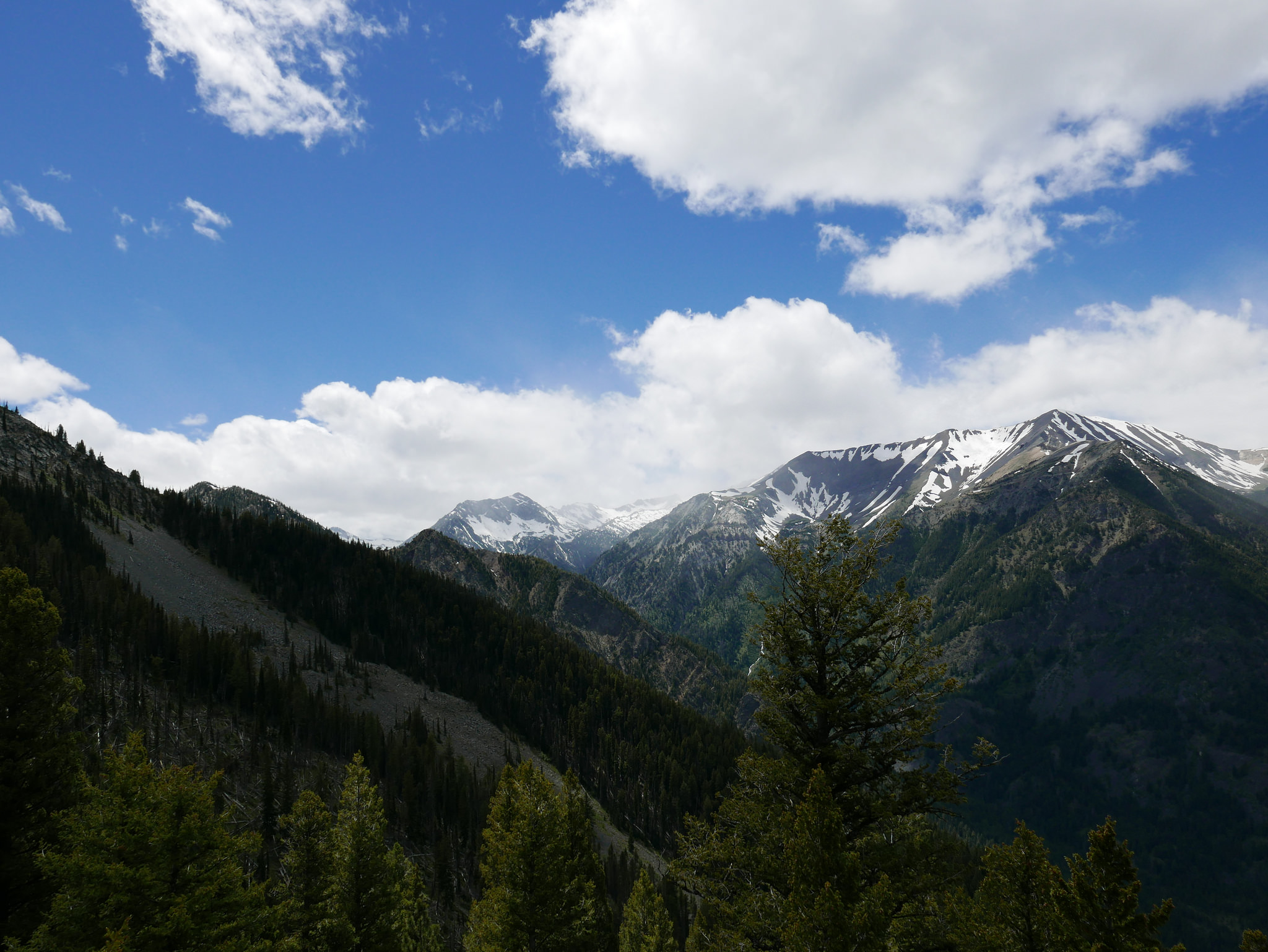 The Wallowa Mountains, commonly referred to as "The Swiss Alps Of Oregon", are full of amazing hiking opportunities. One easy way to explore these peaks is to take the Wallowa Lake Tramway up to Mount Howard and hike the short nature trails you'll find at the summit.
---
Niagara Falls Trail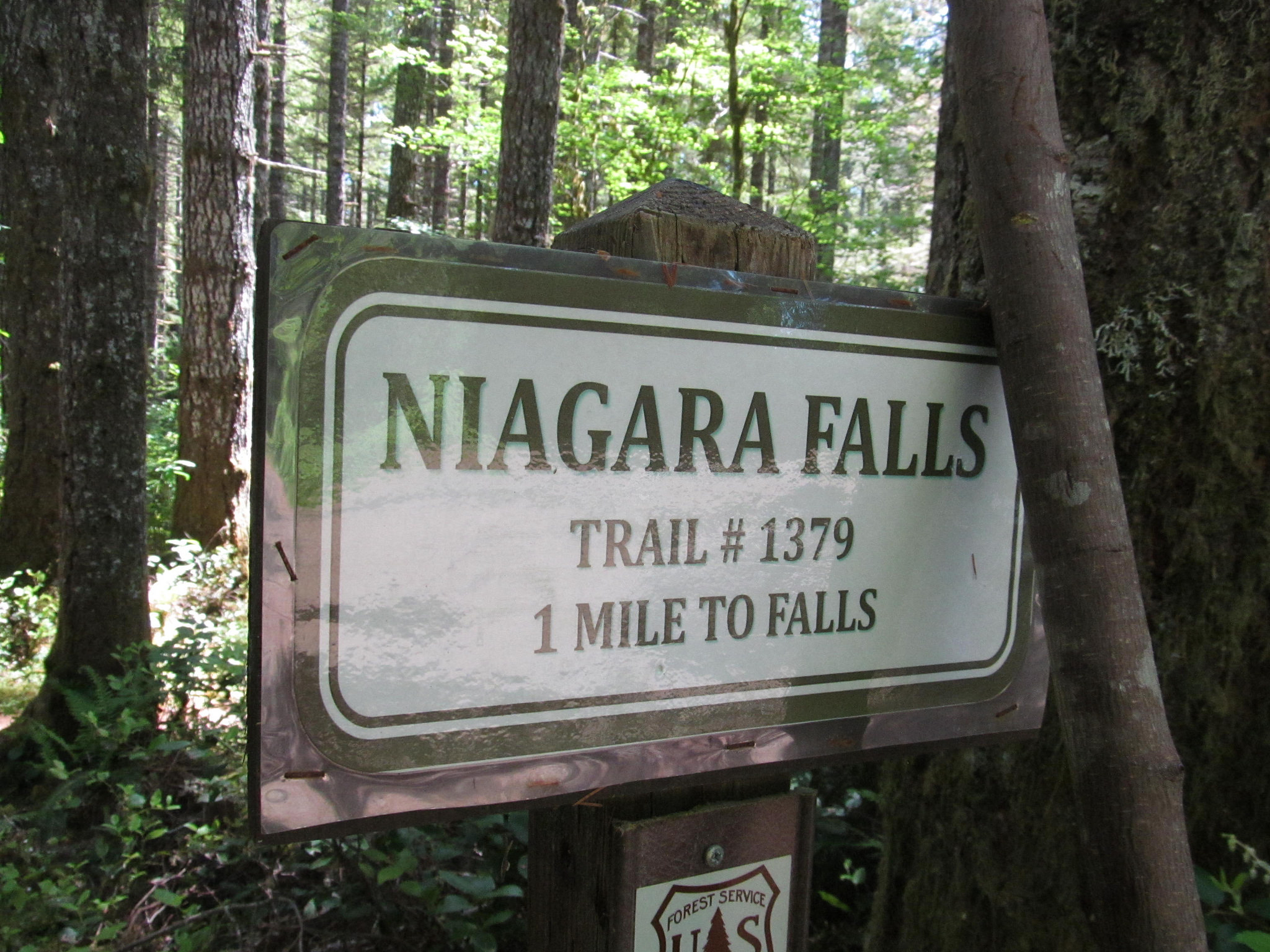 Despite the famous name, this spectacular hideaway isn't as well-known in Oregon. Home to a pair of 120-foot waterfalls, this easy trail of 2 miles round-trip takes hikers into a remote box canyon where Pheasant Creek and Niagara Falls roar like neighbors attempting to outdo each other.
Just northwest of Willamina, Oregon, and about 10 miles east of Hebo Mountain, this drive from Salem requires navigating a series of county, BLM and Forest Service roads, although it can be reached in an hour-and-20-minute drive.
Trailhead coordinates:
44.434344, -123.929792. Information: Hebo Ranger District, 503-392-5100
---
Trestle Creek Falls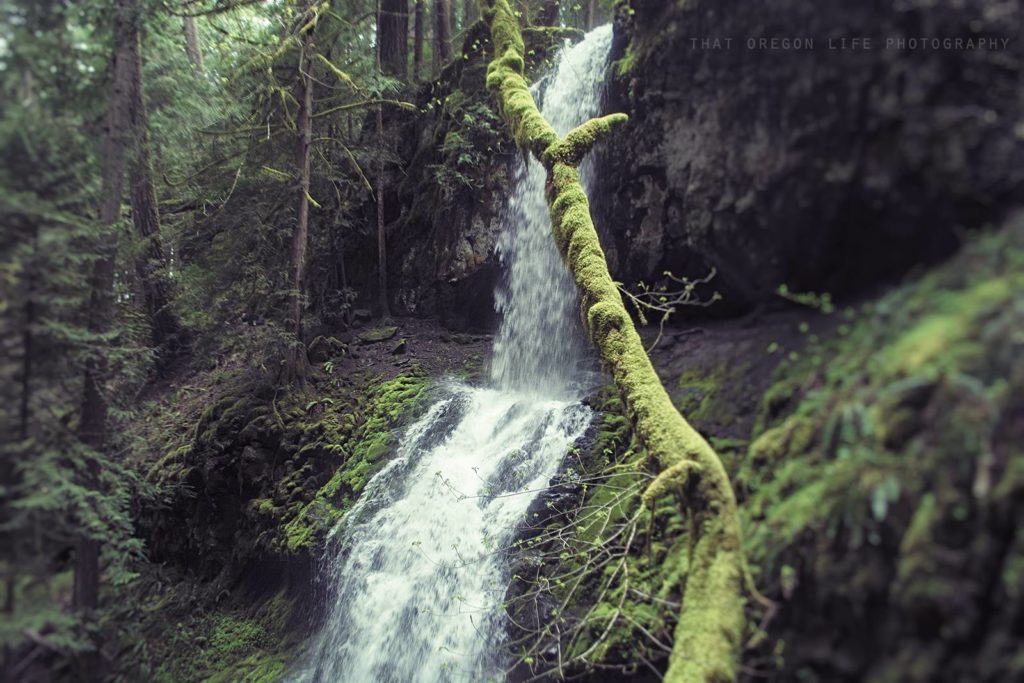 Considered one of the 7 waterfall wonders in the Eugene, Cascades & Coast Region, this elegant fan waterfall near Cottage Grove is an absolute must.
"Trestle Creek Falls has two distinct separate trail heads, one to the lower falls and one to the upper falls. For a short family-friendly hike head to the lower falls. We like to bring our dog along on this jaunt. And she loves it too!" – Kelly Wilkes, Adventure Center Manager
Located in the Umpqua Nation Forest, you can access this trailhead about 25 miles from Cottage Grove. The trail is a moderate .75 mile hike over gentle terrain and is ideal for family hikes year-round. If you are looking for a more difficult hike with a great reward, you'll definitely want to check out the Upper Trestle Creek Falls Trail #1403D for an additional 2.5 miles. On this portion, the trail goes behind the gorgeous waterfall itself! This hike peaks in the spring with snow-melt.
Directions: From Cottage Grove follow Row River Rd east for 19 miles. At the junction of Layng Creek Rd and Brice Creek Rd, stay right traveling onto Brice Creek Rd for another 8.2 miles (13.197 km). At the junction of Champion Creek Rd and Brice Creek Rd, park before the bridge. Follow the Brice Creek Trail across the footbridge. Hike west on Brice Creek Trail #1403 to the Trestle Creek Falls Trailhead.