As summer's scorching sunsets gracefully yield to cooler, crisper days, there's no better time to embark on a serene getaway to Sunriver, Oregon. The fall season in Sunriver offers a unique charm, with a distinct absence of bustling summer tourists and a delightful reduction in the mosquito population. Whether you're seeking a tranquil retreat or an adrenaline-fueled adventure, Sunriver has something special in store for you in 2023.
A Fall Getaway To Sunriver, Oregon
Sunriver is a popular destination in summer and winter, but not many people think about taking a trip in the fall when the weather has cooled down and the crowds have dispersed. From gorgeous cabins, to stunning hikes, mountain vistas, shopping and craft beer, Sunriver is an awesome spot to visit any time of year, but especially in the fall.
Take A Scenic Drive To Sunriver From The Portland Metro Area
Nestled in the heart of Oregon, Sunriver beckons just 192 miles southeast of Portland, a leisurely three and a half hour drive. If you choose to fly into Portland and rent a vehicle, you'll be treated to a picturesque journey. Your road trip will initially lead you past the majestic Mt. Hood along Highway 26, offering scenic vistas that set the tone for your getaway. As you continue your drive, you'll encounter enchanting spots like the Kahneeta Hot Springs and Smith Rock State Park.
Once you arrive, Sunriver's proximity to stunning lakes, majestic mountain views, mountain climbing opportunities, and some of Oregon's finest stargazing spots adds another layer of allure to your fall getaway.
Exploring Central Oregon's Breathtaking Trails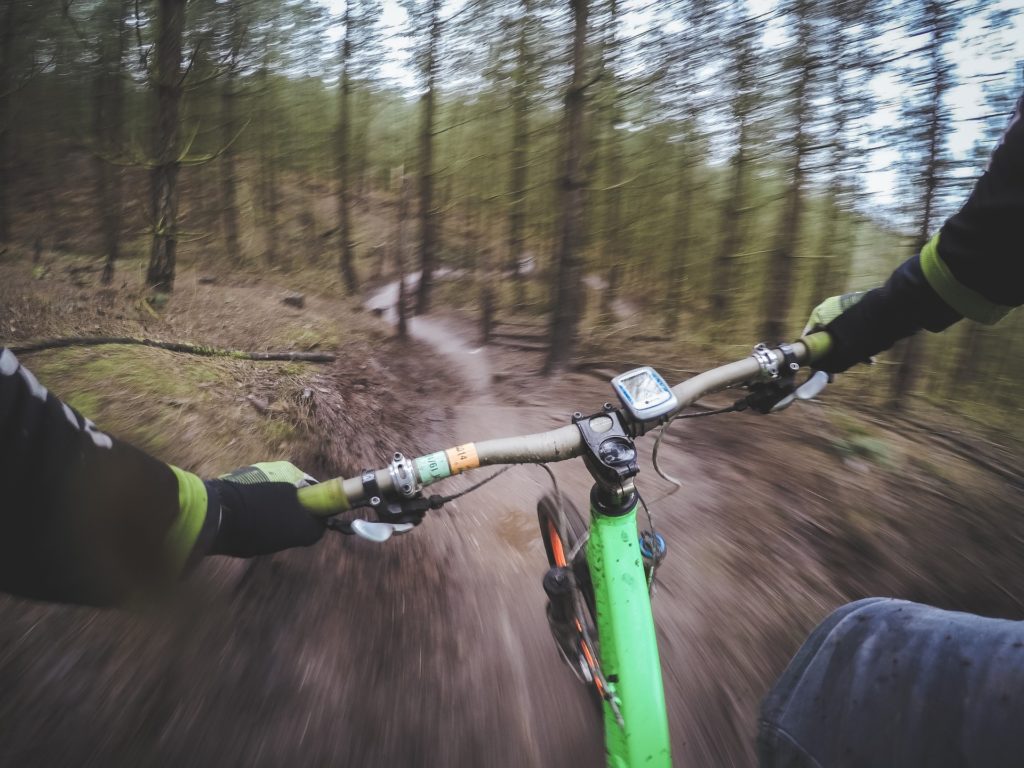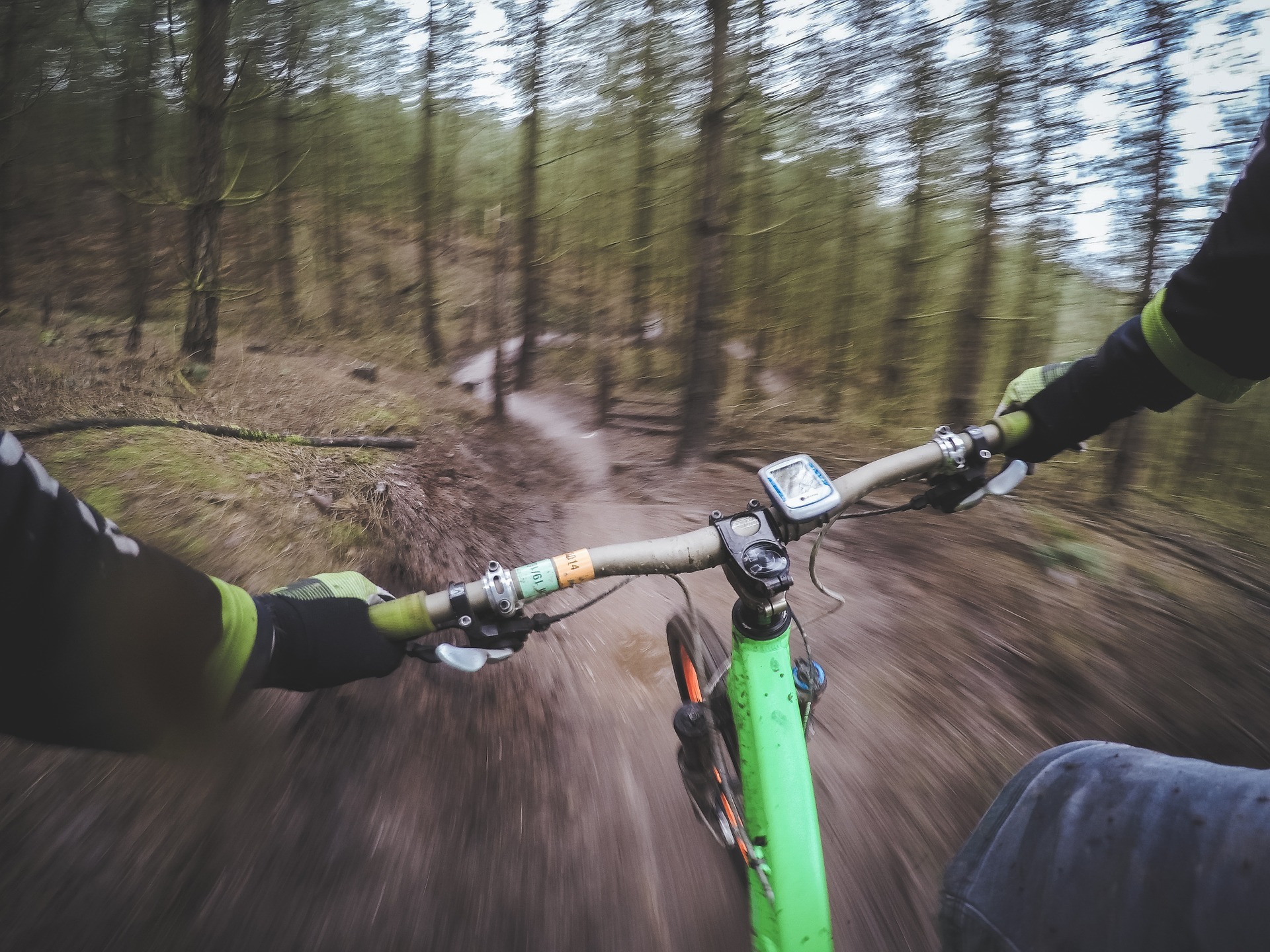 Central Oregon reigns supreme when it comes to mountain biking trails. Enthusiastic bikers from across the state flock to this scenic region to explore the extensive network of trails. With routes catering to all skill levels, you can experience breathtaking scenic vistas that will leave you yearning to return time and again. Many of these trails are shared with horseback riders and hikers, ensuring that no matter how you choose to explore, you'll be well-equipped for adventure.
Sign up for monthly emails full of local travel inspiration and fun trip ideas. In each newsletter we'll share upcoming events, new things to do, hot dining spots and great travel ideas.
In Sunriver, there are many paved trails you can walk and bike for a leisurely experience. For a more adrenaline packed adventure out in nature, check out the many mountain biking trails in the Sunriver and Bend area here, here, and here.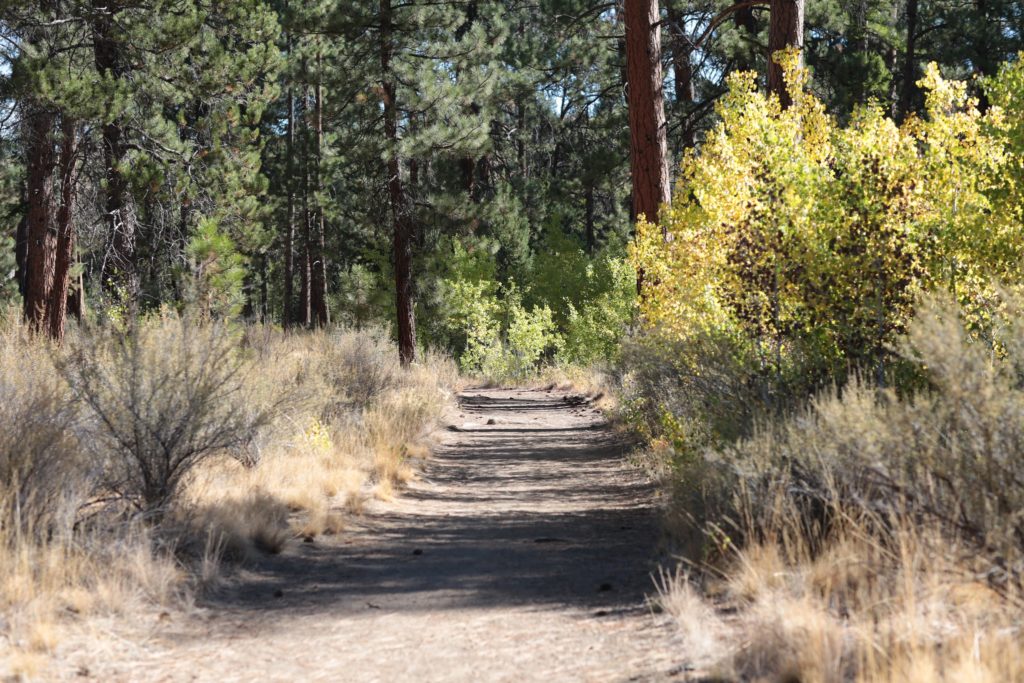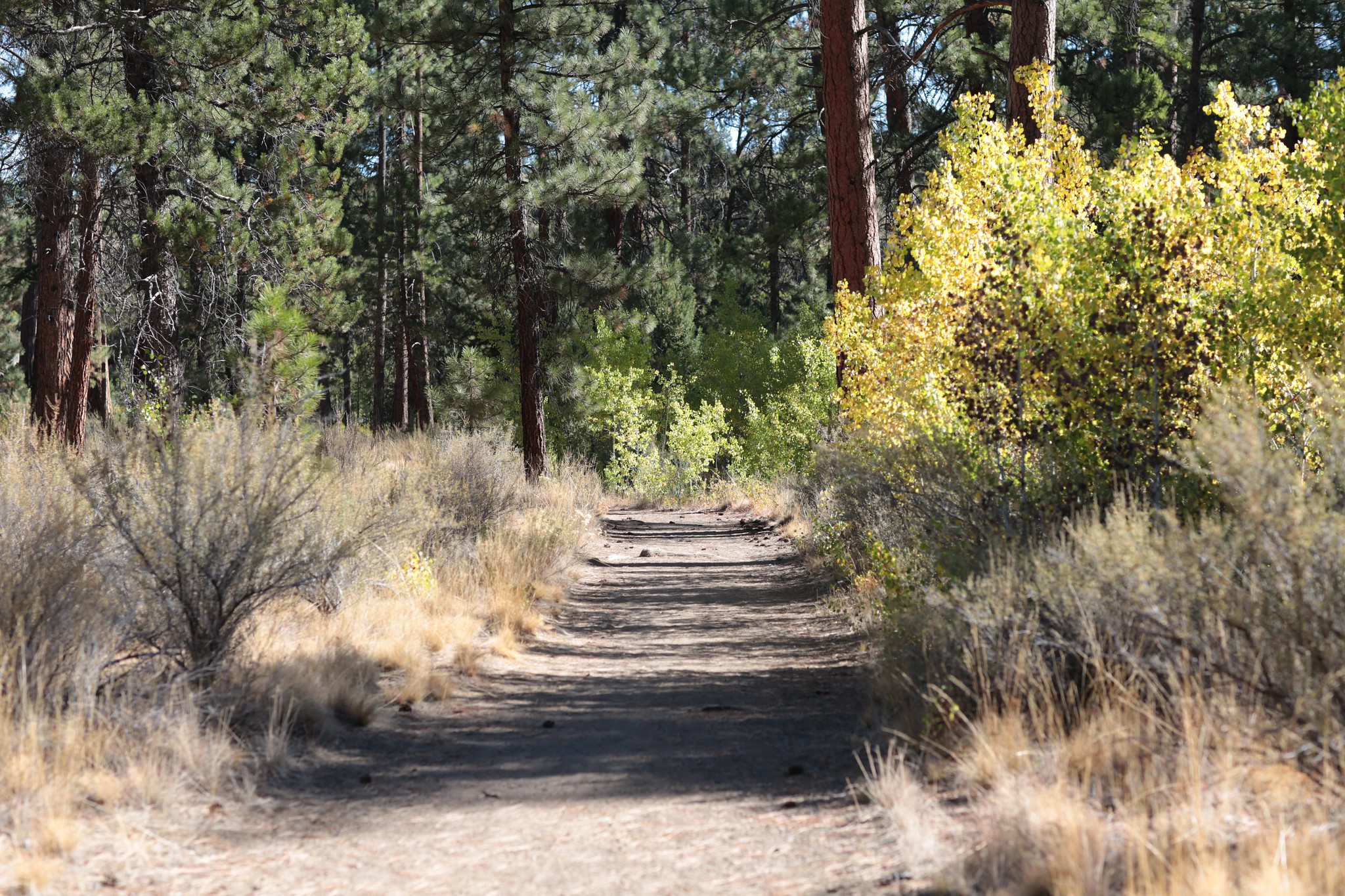 If you're looking for easy trails to walk and hike, check out Shevlin Park in Bend. This is a pretty spot that's well worth the visit, and a great place to take a walk with kids.
Check Out The Magic Of Smith Rock Ranch - 47 Minutes North Of Sunriver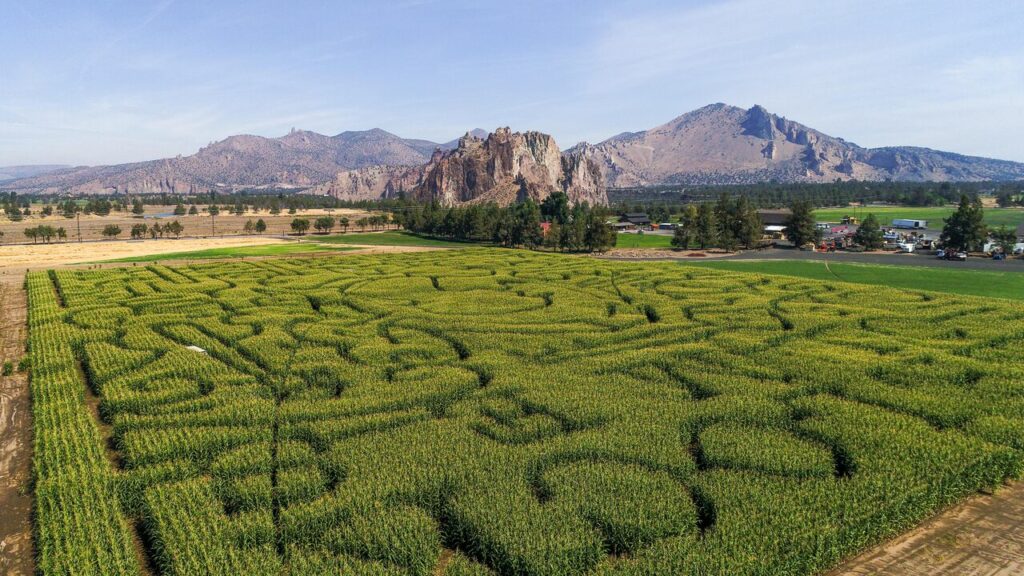 For those seeking the quintessential autumn experience, Smith Rock Ranch is a must-visit. Known as one of the best pumpkin patches in eastern Oregon, it offers more than just pumpkins. Its elaborate corn mazes, designed to both challenge and entertain are a staple attraction for families and friends. The tanch, set against the iconic backdrop of Smith Rock, embodies the spirit of fall, making it an essential addition to your Sunriver itinerary.
Smith Rock Ranch is a 47 minute drive north of Sunriver.
RELATED: Get Lost In The Epic Corn Maze At Smith Rock Ranch Pumpkin Patch In Oregon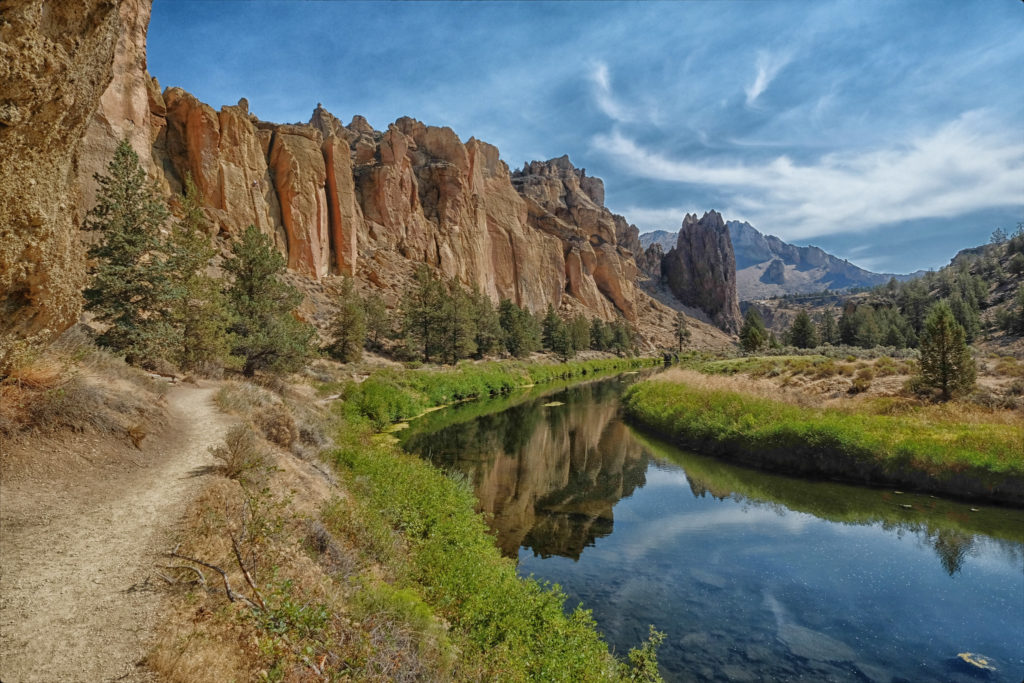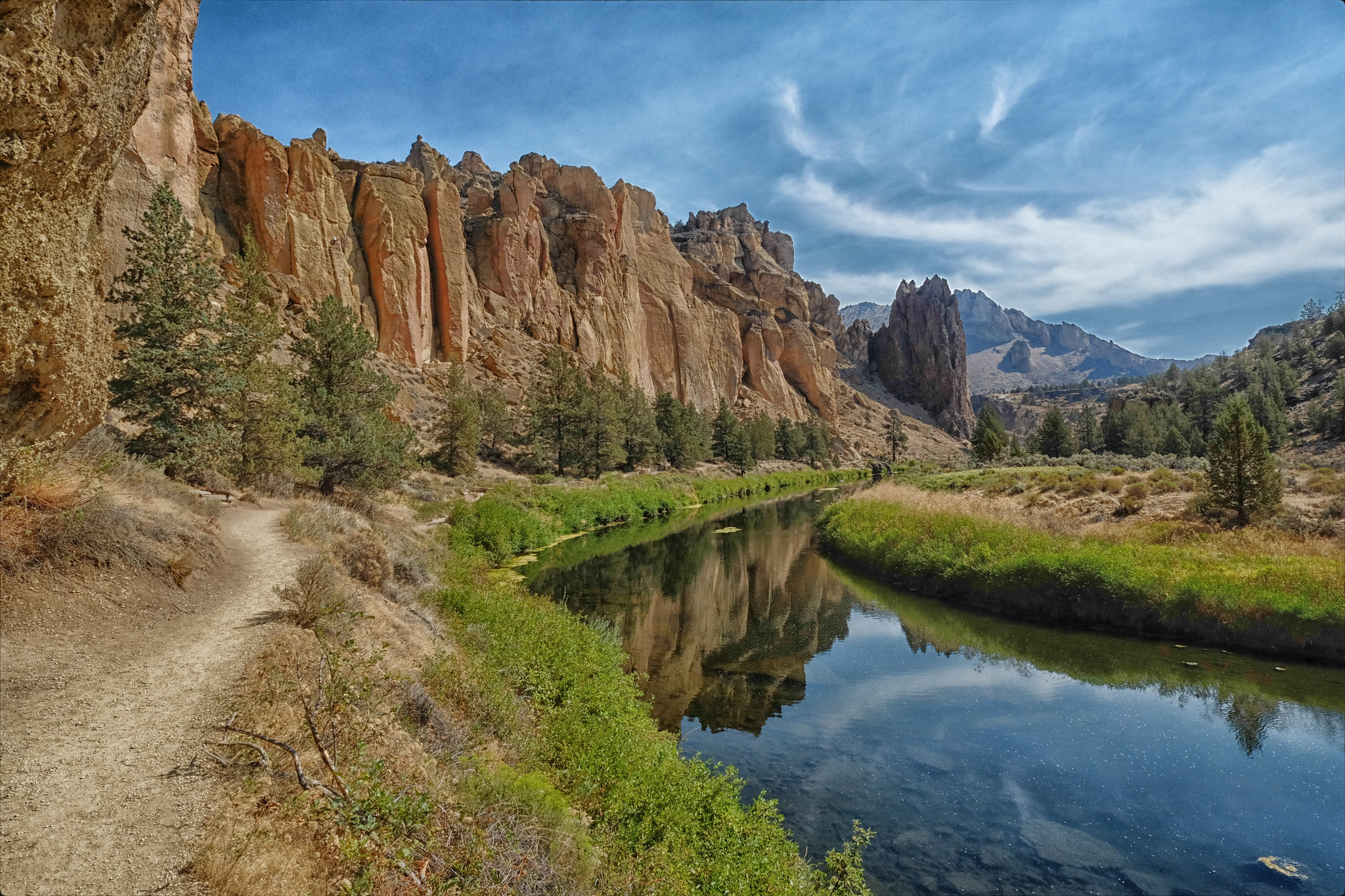 While you're there, don't forget to check out Smith Rock State Park for stunning cliffs, pretty vistas, and world class rock climbing. Smith Rock State Park is open year round for day use.
Embrace The Comfort Of Sunset Lodging In Sunriver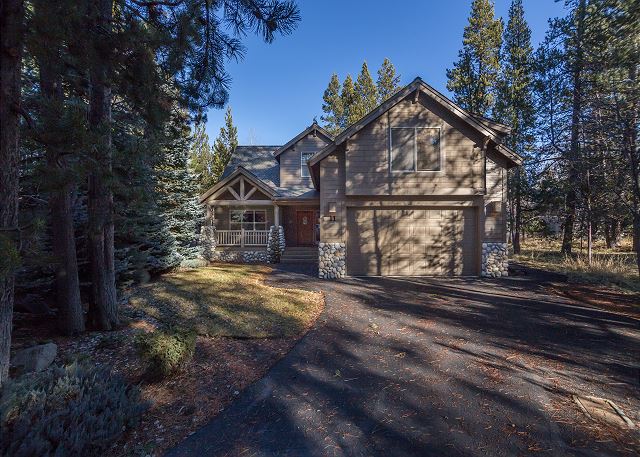 A significant part of what makes an autumn vacation in Sunriver so memorable is the comfort of your stay. When it comes to luxurious accommodations that cater to your every need, there's no name more trusted than Sunset Lodging In Sunriver.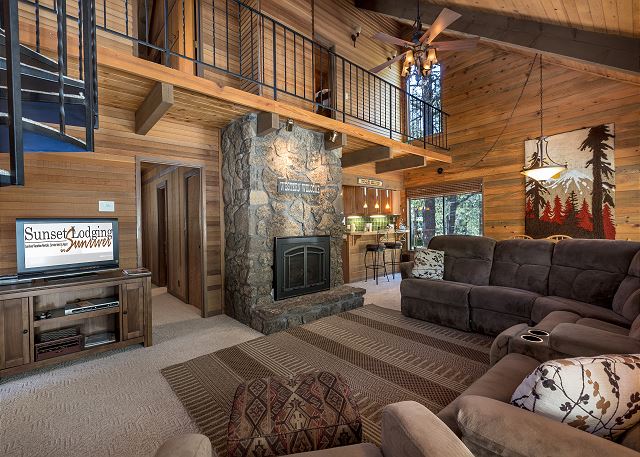 Staying with Sunset Lodging ensures that your stay isn't just comfortable but also memorable. As you step into one of their many properties, you're enveloped in warmth and coziness, reminiscent of a home away from home. Every amenity, from plush bedding to a roaring fireplace, hot tubs, and cozy lounging areas are carefully curated to enhance your autumn experience.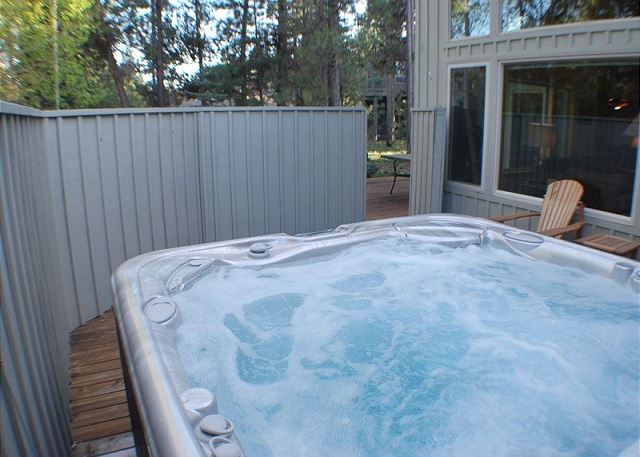 Imagine waking up to panoramic views of Sunriver's gorgeous high desert landscape right from your window, sipping on a hot beverage from your private deck as you watch the sunrise, or unwinding in a hot tub under a canopy of stars. All these experiences and more can be found with Sunset Lodging.
Check out their many cabins and rental options. From small cozy homes perfect for a romantic getaway for two, to huge, gorgeous cabins big enough to host a family reunion, there's space for everyone here.
Explore History At The High Desert Museum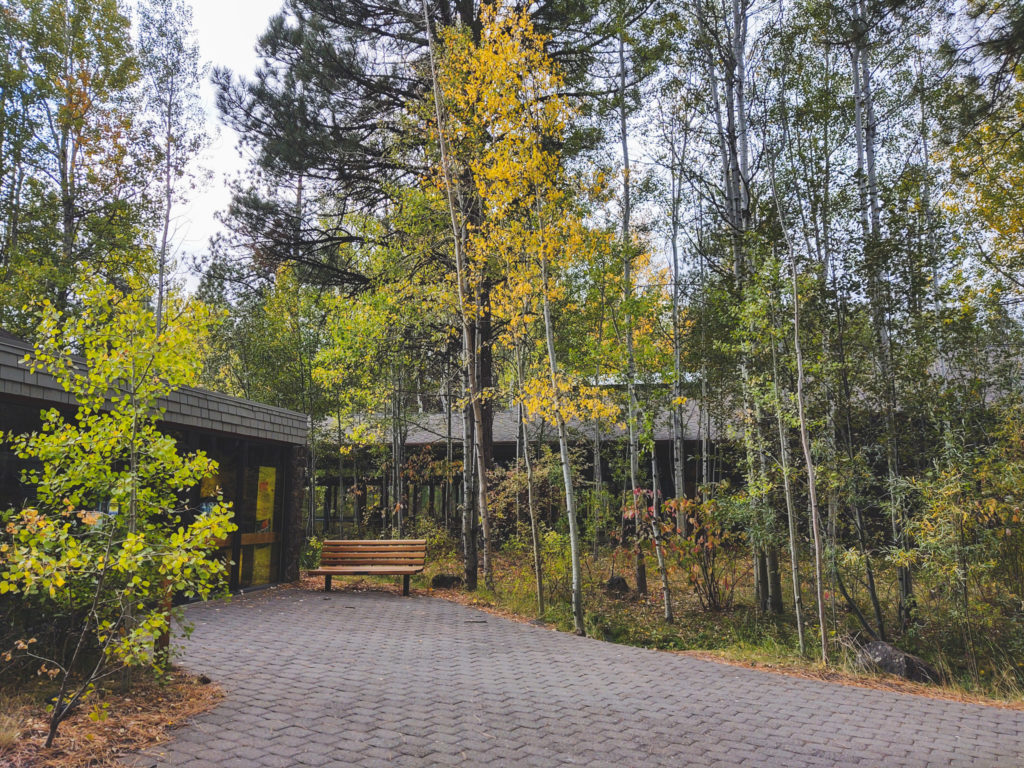 One of the few places you can experience stunning fall color near Sunriver is at the High Desert Museum, which has stands of gorgeous quaking aspen.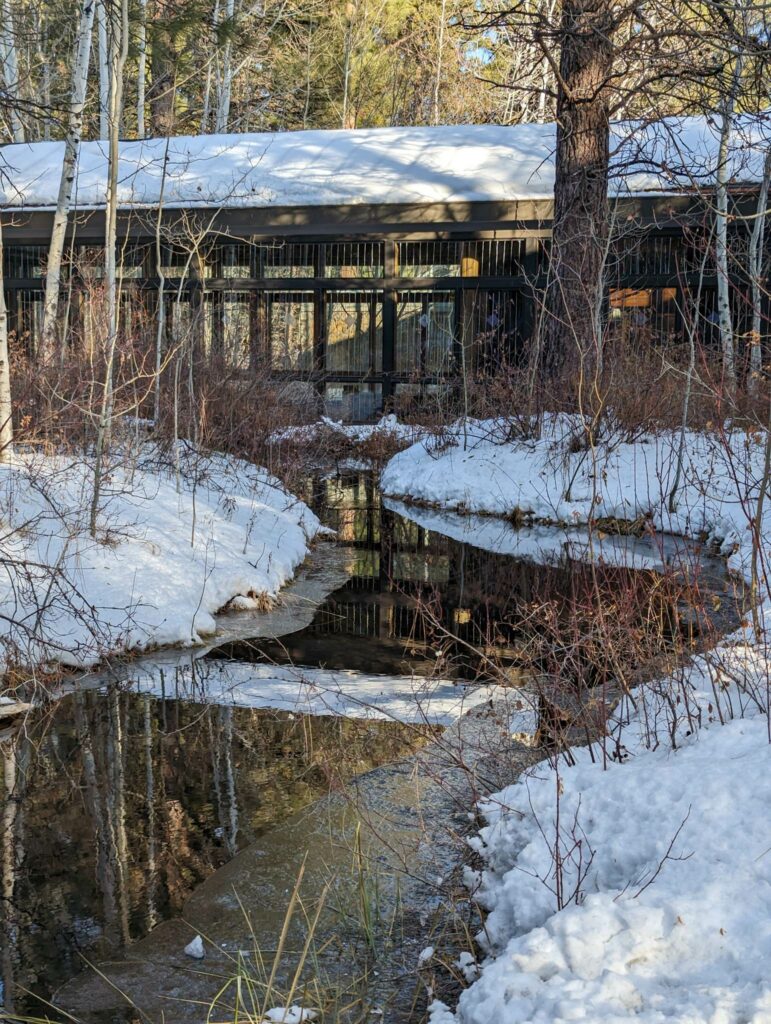 Stroll the paths of the outdoor portion of the museum through gorgeous quaking aspen trees, check out the stream that winds it's way through the property, and learn the history of the area, Oregon tribes, high desert animals and the Oregon high desert! There are always new exhibits here, so even if you've been to the High Desert Museum before, it's worth going back for another look!
The High Desert Museum is just 10 minutes north of Sunriver.
Check out our full guide to the High Desert Museum.
Taste Of The Season - Brews And Delights In Bend And Sunriver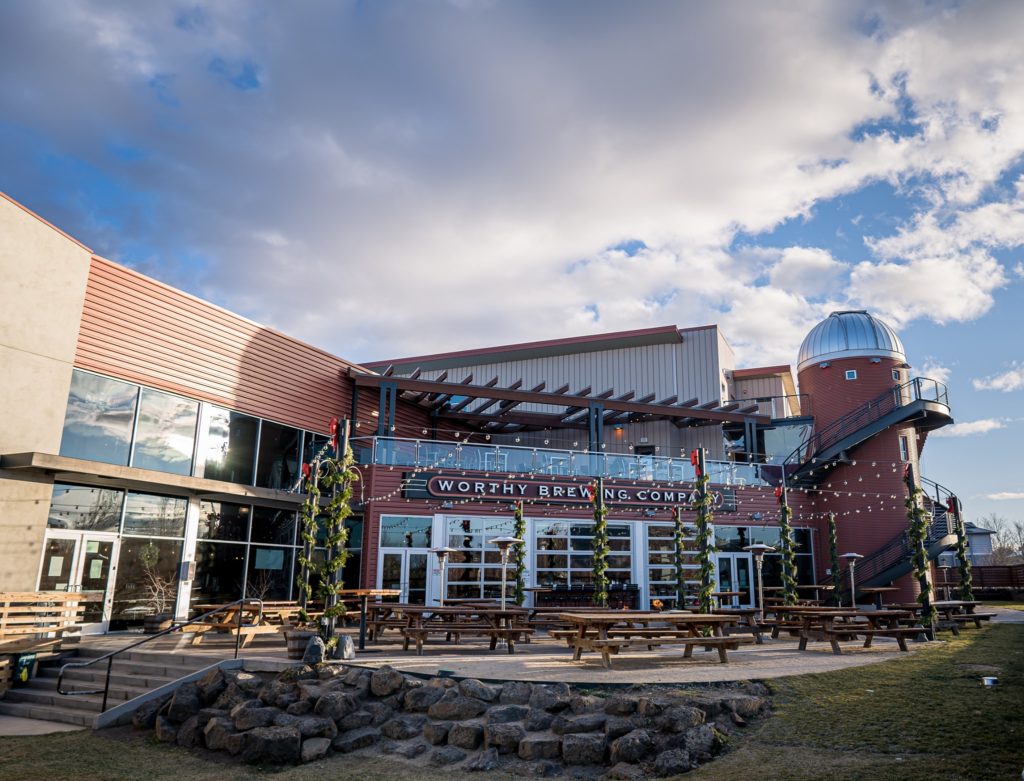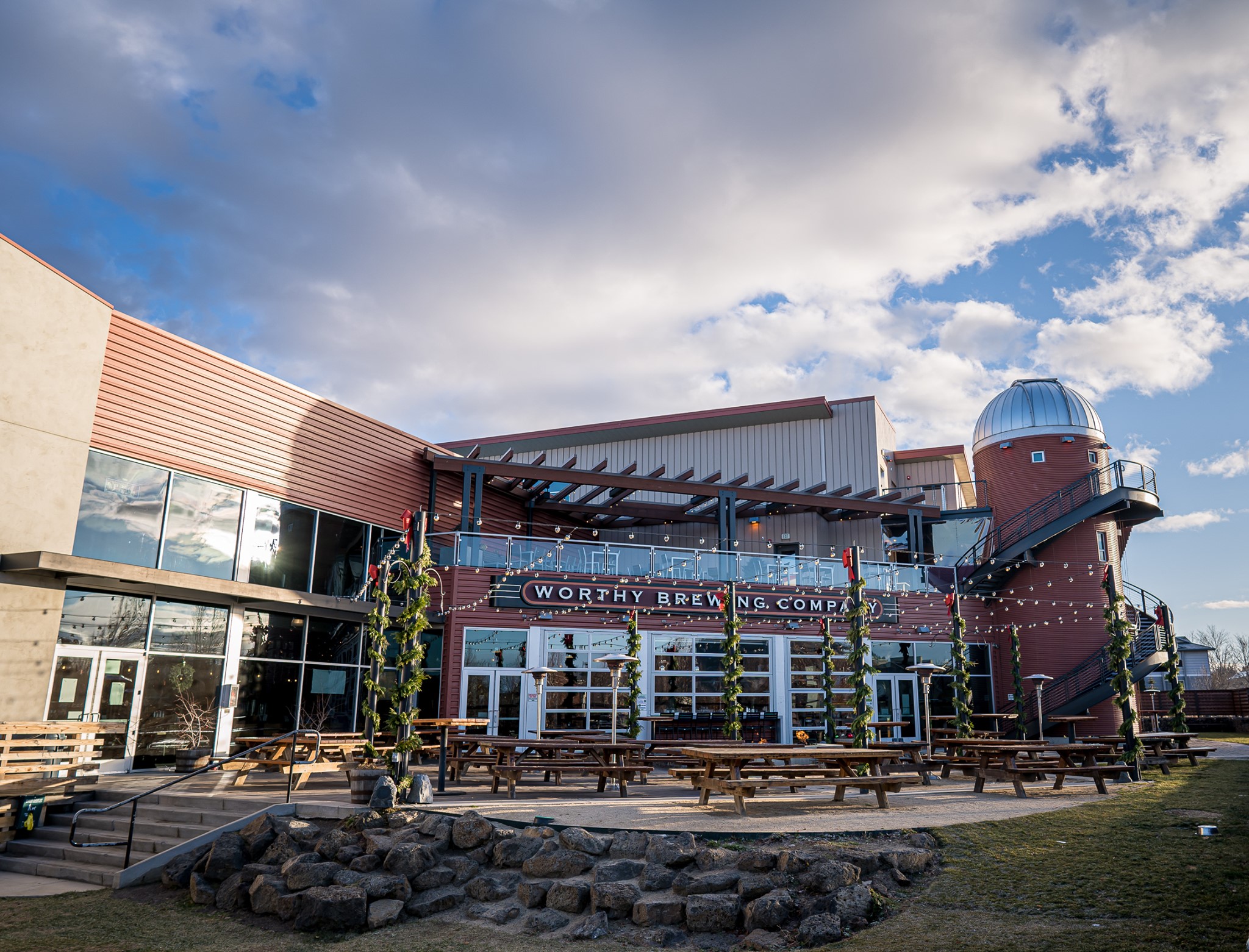 The craft beer movement thrives in the Pacific Northwest, and Sunriver and Bend hold their own with pride. As autumn rolls in, local breweries, including Sunriver Brewing Company, unveil their seasonal brews. A tasting tour during this time is mandatory, especially with unique offerings like pumpkin beers and fresh hop IPAs tantalizing the taste buds. Let's not forget that nearby Bend Oregon (a 20 minute drive north) is a craft beer paradise!
No getaway is complete without indulging in delectable cuisine, and Sunriver has a variety of dining options to satisfy your cravings.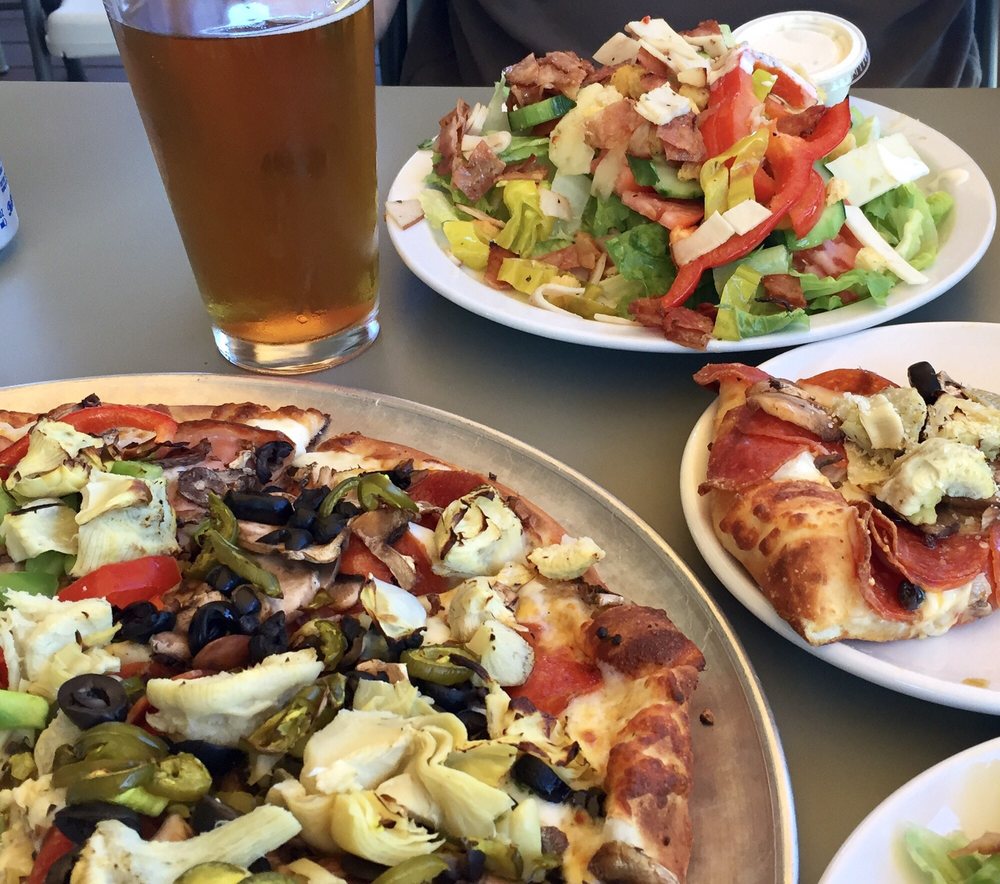 Do Some Shopping And Grab A Bite To Eat In Bend's Old Mill District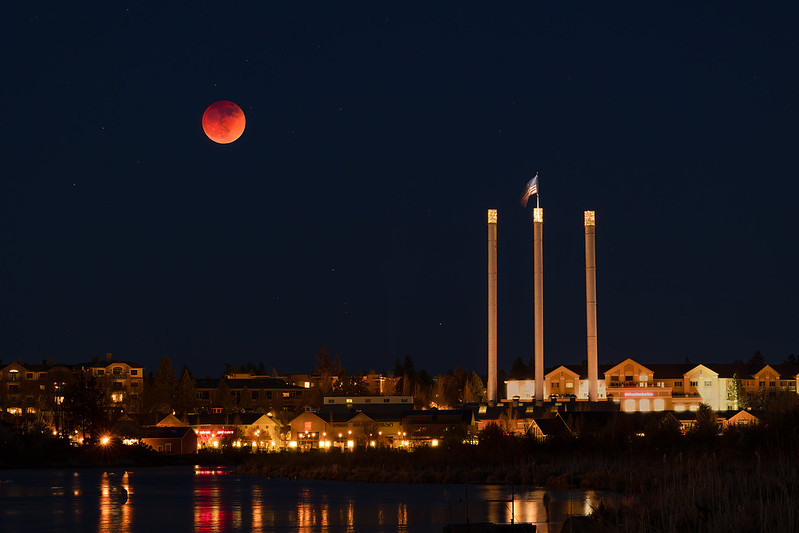 Looking to do some shopping? Sunriver has some great little shops to check out in the Village At Sunriver, but if you want to spend a day out with friends and family, we suggest taking a 20 minute drive north up to Bend to the Old Mill District.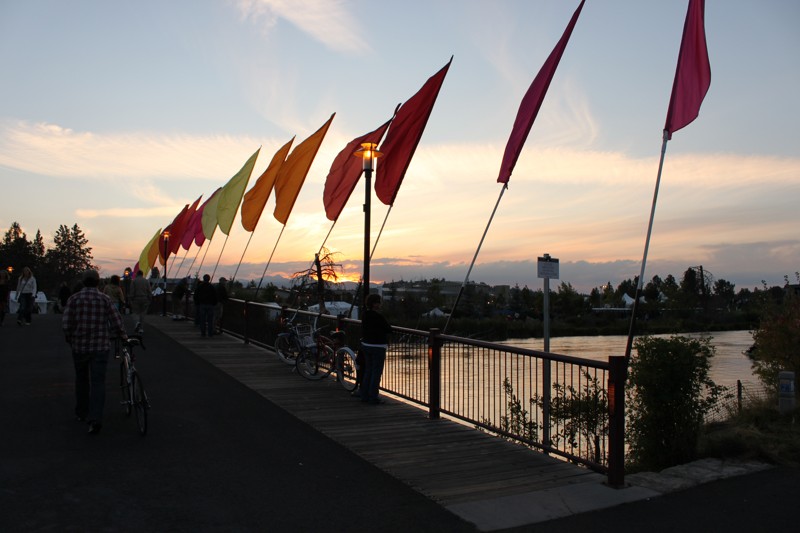 The Old Mill District is full of shopping and places to grab a bite to eat. From concerts to art shows, there's always something going on in the Old Mill District.
There are tons of things to do in Bend, so be sure to check out our full guide to Bend.
Hike The Stunning Fort Rock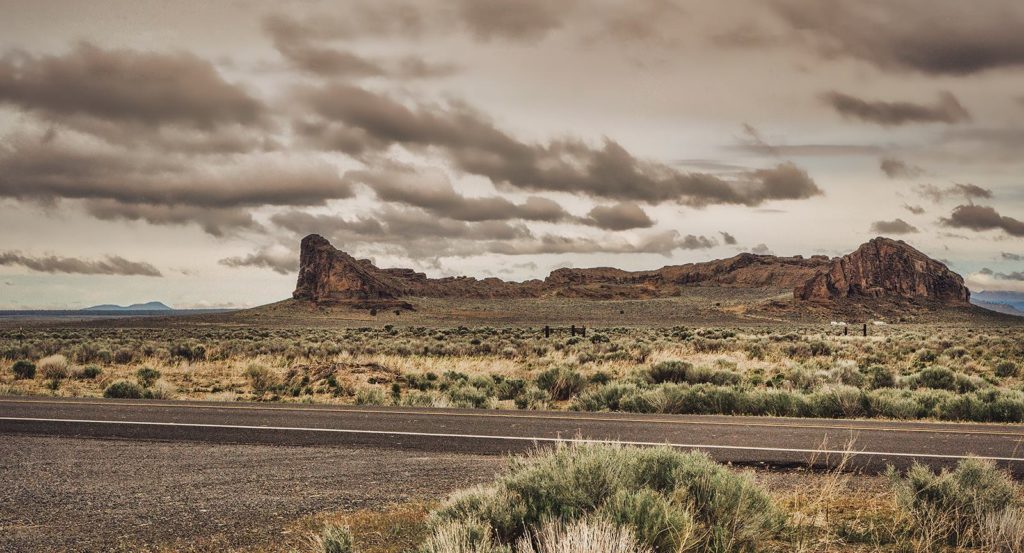 If you're willing to take a 55 minute drive out to the desert, you can check out an ancient geological wonder known as Fort Rock. Fort Rock looms up out of the desert floor like a giant, and provides an opportunity to hike and take in the high desert landscapes.
Fort Rock is a 55 minute drive south east of Sunriver.
Check out our adventure guide to visiting Fort Rock.
See The Stunning Tumalo Falls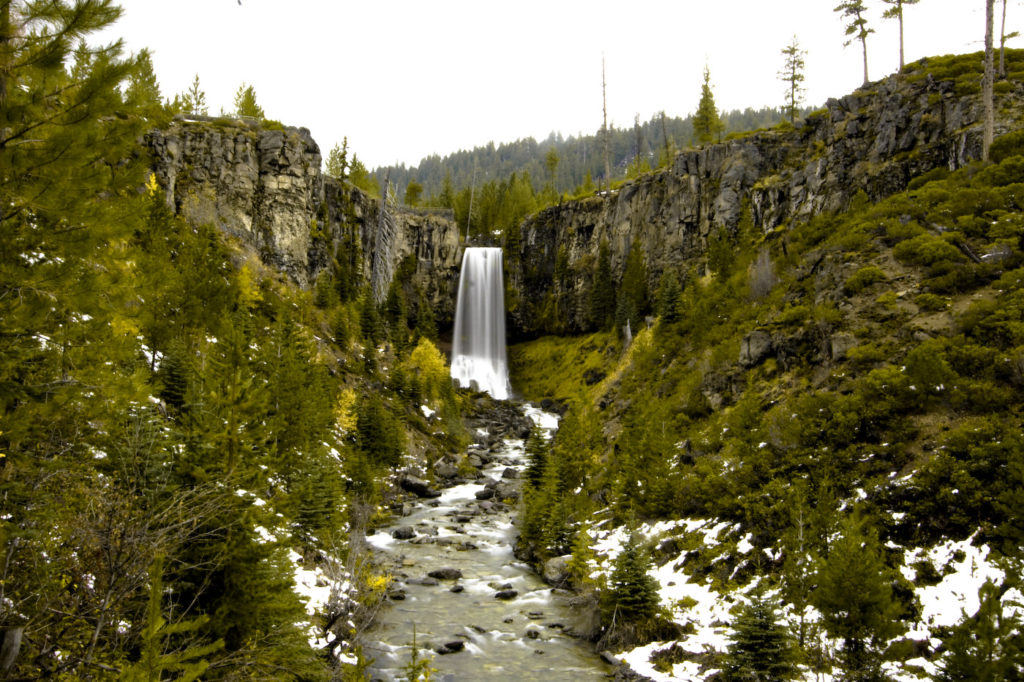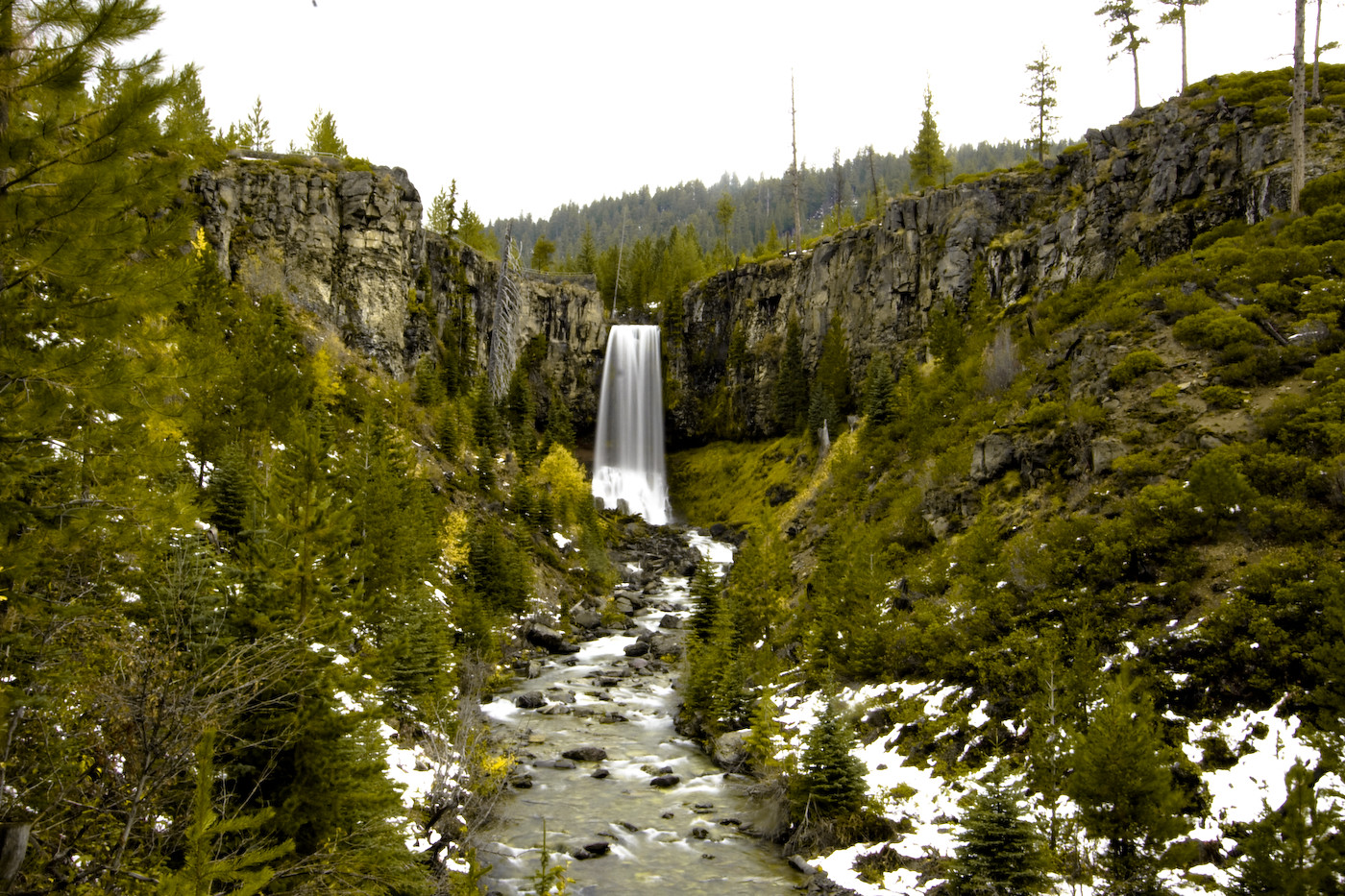 Tumalo Falls is a pretty waterfall just 44 minutes outside of Sunriver. You can see these falls from June through October. You won't be able to hike in after October due to snow, so check the falls out while you can!
We absolutely love visiting Sunriver because it's a great home base for adventure and relaxation. Most people visit in the summer for warm weather activities like swimming, or in the winter for all of the nearby ski and snowboarding opportunities, but many miss out on visiting in the fall when crowds have thinned out. Fall is a perfect time to relax and enjoy nature, good food, craft beer and shopping in the Sunriver and Bend area. Check out our full guide to Sunriver to see all that the area has to offer.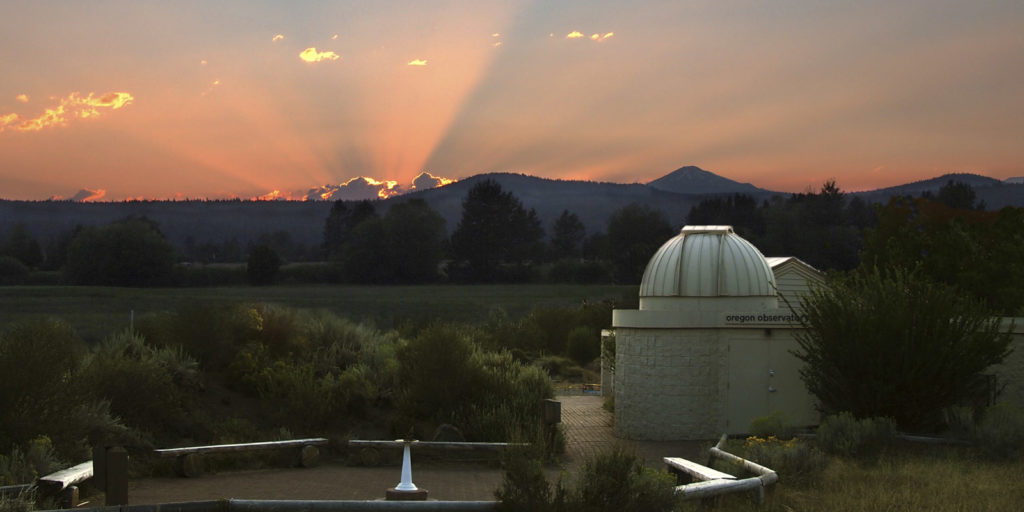 Frequently asked questions
Q. How does autumn present itself in the vicinity of Bend, especially in Sunriver, Oregon?
A. October in Sunriver can be quite a weather puzzle, mirroring the unpredictability of its larger neighbor, Bend. Some years might bask in the warmth of 80-degree days early in the month, while others might see a sudden snowfall. And, interestingly, on certain occasions, one can experience both a sun-kissed day and a snowy evening, particularly when moving between higher elevations and the central activities in Sunriver.
Q. Why does Sunriver have limited fall colors?
A. The distinct blend of Sunriver's altitude, limited moisture, and specific soil quality restricts its range of fall colors. If you're seeking vibrant fall foliage in the vicinity, Drake Park, Shevlin Park, and Pioneer Park in Bend are the prime spots to experience brilliant red-orange treetops.
Q. Why is Sunriver called Sunriver?
A. The name "Sunriver" is derived from the two predominant characteristics of the area: abundant sunshine and recreational waters. This vibrant and expanding community in Central Oregon attracts both residents and vacationers, offering a plethora of recreational activities such as golf, rafting, fishing, hiking, biking, skiing, and snowboarding.
Q. Is it better to stay in Bend or Sunriver?
A. The decision depends on your preferences. If tranquility is your priority during a Central Oregon trip, Sunriver stands out as the ideal destination. With a modest population of just over 3,000 compared to Bend's bustling 100,000, Sunriver offers a quieter and more serene environment.
Have you ever stayed in Sunriver before? Did you snag a cozy cabin? Let us know and tag the friends and family you want to go on a central Oregon vacation with this fall!