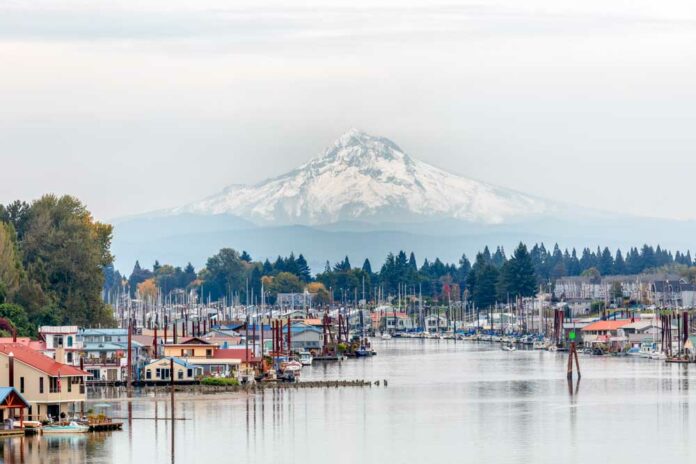 What constitutes a blissful community? Drawing from insights by Outside Magazine, the cornerstones are security, vast open areas, cost-effectiveness, cultural richness, and liberty. Delving into the magazine's latest roundup, it seems an Oregon gem, Hood River, perfectly fits the bill, making its mark among the top 15 joy-filled towns in the U.S.
For those familiar with Outside Magazine or those who've taken the short journey eastward from Portland to Hood River, the town's inclusion is hardly a shocker. With a vibrant population nearing 8,300, the outdoor allure of this place is undeniable. Hood River proudly offers activities like windsurfing, kiteboarding, sailing, trail walks, and mountain cycling. Not to mention its closeness to delightful pick-your-own fruit orchards.
Nestled in the heart of the Columbia River Gorge, Hood River, Oregon, is a hidden gem just waiting to be explored. With its charming downtown, thrilling outdoor adventures, and diverse culinary scene, there's something for everyone in this picturesque Pacific Northwest destination. Ready to discover the magic of Hood River? Let's dive in and uncover the best this vibrant small city has to offer!
Key Takeaways
Discover Downtown Hood River's unique charm & adventure-filled great outdoors!

Savour local flavors and experience the Fruit Loop tour.

Enjoy family activities, luxurious hotels/spas & vibrant annual events in Hood River!
Discovering Downtown Hood River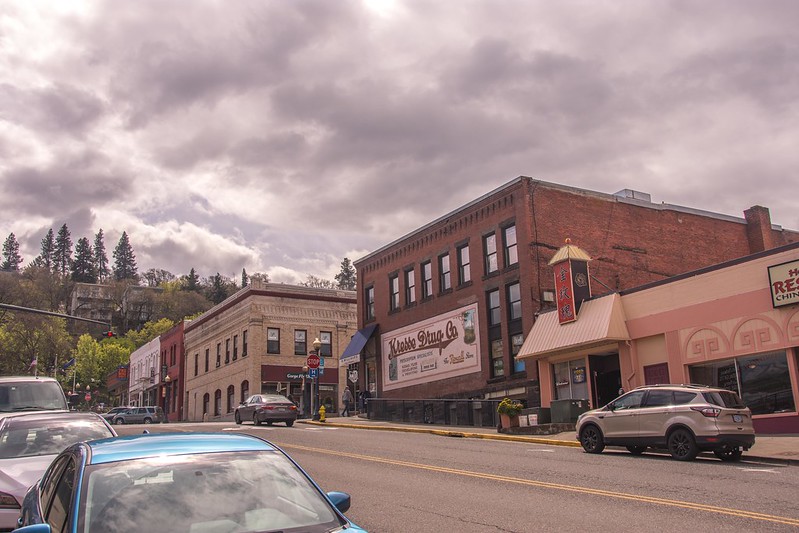 In the heart of the Columbia River Gorge, downtown Hood River offers a delightful blend of history and contemporary charm. As you stroll down Oak Street, admire the historic Ford Model T on display and marvel at the beautifully preserved buildings that house unique shops, art galleries, and mouth-watering dining options. Just a short walk away, you'll find the picturesque Hood River Waterfront Park along the Columbia River.
Satisfy your sweet tooth with a visit to Mike's Ice Cream and treat yourself to a scoop (or two) of their delicious, locally made ice cream. If you're in the mood for some retail therapy, pop into Waucoma Bookstore, a literary haven since 1976, or G. Willikers Toy Shoppe, where you'll find a treasure trove of toys and games for all ages.
Art lovers shouldn't overlook BIG ART, a public art walking tour by Art of Community, displaying a variety of rotating sculptures and outdoor installations across the town. Complete your downtown exploration with a visit to Twiggs, where you can find unique gifts, delicate jewelry, and home goods for that perfect souvenir or gift.
Embracing the Great Outdoors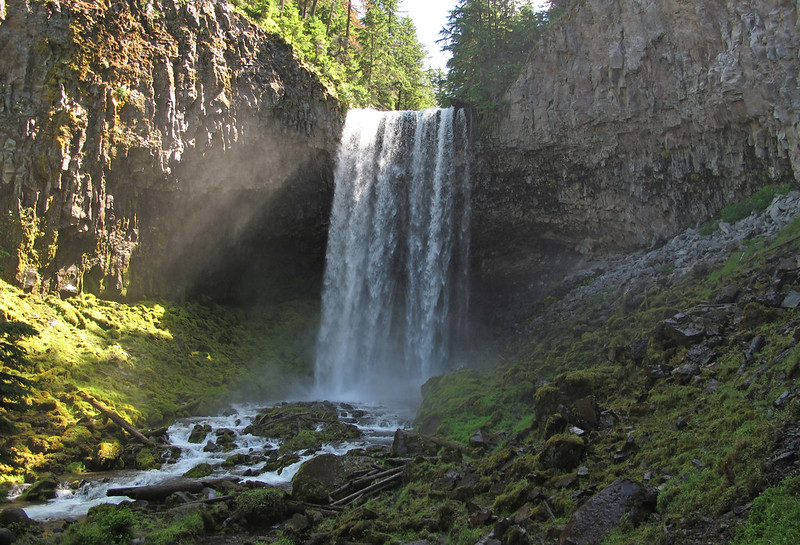 Hood River is a paradise for outdoor enthusiasts, offering a range of activities set against the stunning backdrop of the Columbia River Gorge and Mount Hood. Located in Hood River County, with nearby mountains like Mount Hood, Mt Adams, and Mt St Helens, the possibilities for adventure are endless in Hood River's beautiful surroundings.
Hood River offers a multitude of ways to experience the great outdoors, with activities ranging from hiking and mountain biking to windsurfing and kiteboarding. These Hood River attractions provide ample opportunities for adventure seekers. Take a breathtaking hike at Mitchell Point or Starvation Creek State Park, or venture up to Tamanawas Falls in the Mt Hood National Forest. For adrenaline junkies, don't miss the opportunity to tackle the slopes at Mt Hood, with skiing and snowboarding in the winter, or cooling off with a refreshing dip in Lost Lake, Trillium Lake, or Laurance Lake during the summer months. So, why not plan to visit Hood River and enjoy all it has to offer?
RELATED: 18 Of The Best Lakes In Oregon For Adventures And Camping
If you prefer a more leisurely pace, enjoy a round of golf at one of the Hood River golf courses, or take a day trip to explore the dozens of wineries, pear orchards, and farm stands that dot the Hood River Valley. No matter your activity level, there's an outdoor adventure waiting for you in Hood River.
Savoring Local Flavors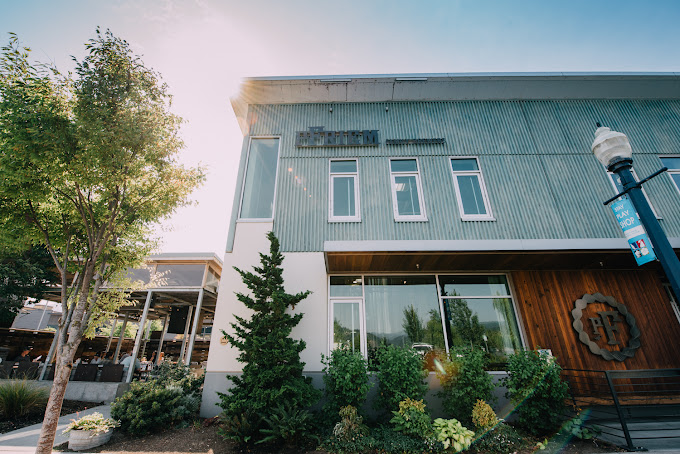 The diverse flavors of Hood River's culinary scene are a must-try, sure to delight your taste buds. From local Hood River breweries like pFriem Family Brewers and Full Sail Brewing Co. to world-class wineries such as Stave & Stone and Grateful Vineyard, there's something to please every palate.
For a memorable dining experience, indulge in a meal at Riverside, where their commitment to supporting the local food economy shines through in their delicious dishes. Or visit Celilo Restaurant & Bar, known for their locally-sourced meals and impressive selection of Oregon-made wine and beer.
If you're in the mood for something more casual, stop by Solstice Wood Fire Cafe & Bar for some scrumptious wood-fired pizzas, or head to Evoke Winery for a delightful wine tasting experience. With nearly a dozen wineries and countless eateries to choose from, your taste buds will thank you for visiting Hood River.
Hood River Fruit Loop Adventure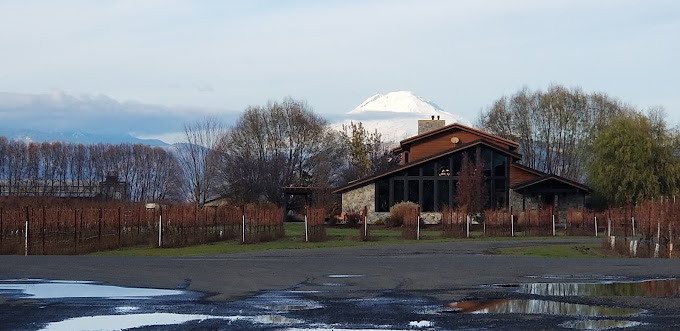 Experience a self-guided tour of the Hood River Fruit Loop, a 35-mile scenic journey through the picturesque Hood River Valley. With 28 attractions to explore, including:
Fruit stands

Wineries

Breweries

Cideries

Fields of flowers
The Hood River Fruit Loop is one of the best Hood River attractions and a must-see when visiting Hood River.
As you meander along the Fruit Loop, take the time to stop at some of the local highlights, such as Gorge White House, Apple Valley Country Store, and Draper Girls Country Farm. Sample fresh produce, sip on locally crafted beverages, and immerse yourself in the stunning natural beauty of the Cascade Range.
The Hood River Fruit Loop is not only a feast for your senses, but it's also a great way to support local businesses and farmers. So, grab your friends and family, jump in the car, and get ready for a memorable adventure through the Hood River Valley.
Family-Friendly Activities in Hood River
Hood River is abundant in family-friendly activities that seamlessly blend education and entertainment. One such attraction is the Western Antique Aeroplane & Automotive Museum, an impressive collection of vintage aircraft and automobiles that will delight visitors of all ages.
For a more active outing, take the family on a scenic hike along the Mosier Twin Tunnels trail. This historic trail winds through two tunnels and offers stunning views of the Columbia River Gorge, making it a perfect way to spend a day with the family.
All aboard the Mount Hood Railroad for a unique and memorable family excursion! Departing from downtown Hood River, this historic train ride offers spectacular views of the Hood River waterfront and the surrounding area while providing a fun and engaging experience for the whole family.
RELATED: Embark on a Train Journey through Oregon's Fall Wonderland
Relaxing at Hood River Hotels and Spas
Following a day of Hood River exploration, relax and rejuvenate at one of the city's hotels or spas. The historic Hood River Hotel, located in downtown Hood River, is a charming option that combines comfort and convenience with easy access to the city's attractions.
For a more luxurious experience, consider a stay at the Columbia Gorge Hotel & Spa. Perched on the banks of the Columbia River, this exquisite hotel offers stunning views, lavish accommodations, and a relaxing spa to help you truly unwind and rejuvenate.
Whether you prefer a quaint bed and breakfast or a riverside hotel, Hood River's lodging options cater to all tastes and budgets. So, rest easy knowing you'll have the perfect home base to explore all that Hood River has to offer.
Annual Events and Festivals
Save the dates for Hood River's annual events and festivals, and join the vibrant community in their fun-filled celebrations. The vibrant community comes alive with celebrations like:
Don't miss out on these exciting events in Hood River!
For cycling enthusiasts, the Mount Hood Cycling Classic, held from 2002 to 2013, was a thrilling event that attracted competitors and spectators alike. With a rich history of annual events, there's always something happening in Hood River to keep you entertained and engaged.
Planning Your Hood River Getaway
As you plan your Hood River getaway, the optimal time to visit will hinge on your activity preferences and interests. With a slightly cooler climate than other low-elevation towns in the region, Hood River offers a refreshing respite from the summer heat, making it an ideal destination for outdoor enthusiasts.
To reach Hood River, fly into Portland International Airport (PDX) and make the scenic one-hour drive east on Interstate 84. Once in Hood River, renting a car or using the local bus system are convenient transportation options to explore the city and its surroundings.
From breathtaking hikes and exhilarating outdoor adventures to charming downtown attractions and diverse culinary delights, Hood River, Oregon, is a destination that truly has something for everyone. So, pack your bags and get ready to explore Hood River in the wonders of this Pacific Northwest gem.
Summary
From the charming streets of downtown Hood River to the awe-inspiring natural beauty of the Columbia River Gorge, this vibrant small city offers a wealth of activities and experiences for visitors of all ages and interests. Whether you're an outdoor enthusiast, a food lover, or simply looking for a relaxing getaway, Hood River, Oregon, is a destination that will leave you with memories to last a lifetime.
Frequently Asked Questions
Is Hood River Oregon worth visiting?
Experience charming Hood River and the breathtaking views of Mount Hood - it's an outdoor paradise that's worth a visit!
Why do they call it Hood River?
Mrs. Nathaniel Coe, an early pioneer resident of the Hood River Valley, was successful in changing local usage to Hood River after the nearby Mount Hood. The name appeared on maps as early as 1856 and replaced the older Dog River name for a lesser tributary of the East Fork Hood River. This is why they call it Hood River!
Is Hood River or a good place to live?
Hood River is an inviting and friendly town with a population of 8,210 and beautiful surrounding areas like Mount Hood and the Columbia River Gorge. With its mild climate and abundance of family recreational activities, it is one of the best places to live in Oregon.
Why live in Hood River?
Experience the breathtaking views of Mount Hood and the Columbia River Gorge while enjoying the economic opportunity, friendly people, clean air, quality health and social services, and good schools that Hood River has to offer in a safe, small-town atmosphere.
What is the best time to visit Hood River?
If you're an outdoor enthusiast, the perfect time to visit Hood River is now! Enjoy its slightly cooler climate and explore its outdoor activities.