Oregon has some absolutely amazing ski resorts and ski areas to explore for winter fun and adrenaline pumping adventure. From Mount Hood Meadows to Mount Bachelor, mom and pop ski-resorts, and night skiing, there's a ski area here that you're sure to enjoy. Everyone has their favorite spot that they like to return to year after year. Here's a list of our favorite Oregon ski resorts.
Oregon Ski Resorts
From cross country, to intermediate skiers, expert skiers, and those looking for the hottest snowboard area to shred, our list of the best ski resorts in Oregon will help you find your new favorite Oregon ski destination.
Skiing Mount Hood
Mount Hood, at an elevation of 11,245 feet is known to have one of the most reliable and deepest snowpacks in North America, making this a great place to ski and snowboard. Check out the historical snow data kept by the historic Timberline Lodge here.
With an annual snowfall of over 330 inches per year, and thousands of acres of skiable terrain, night skiing, varied terrain for all levels of skill, and cross country ski trails, Mount Hood is the go-to spot for many in the Portland Metro area as well as people in nearby southern Washington. Mount hood has not just one, but four ski areas to choose from.
Mt. Hood Meadows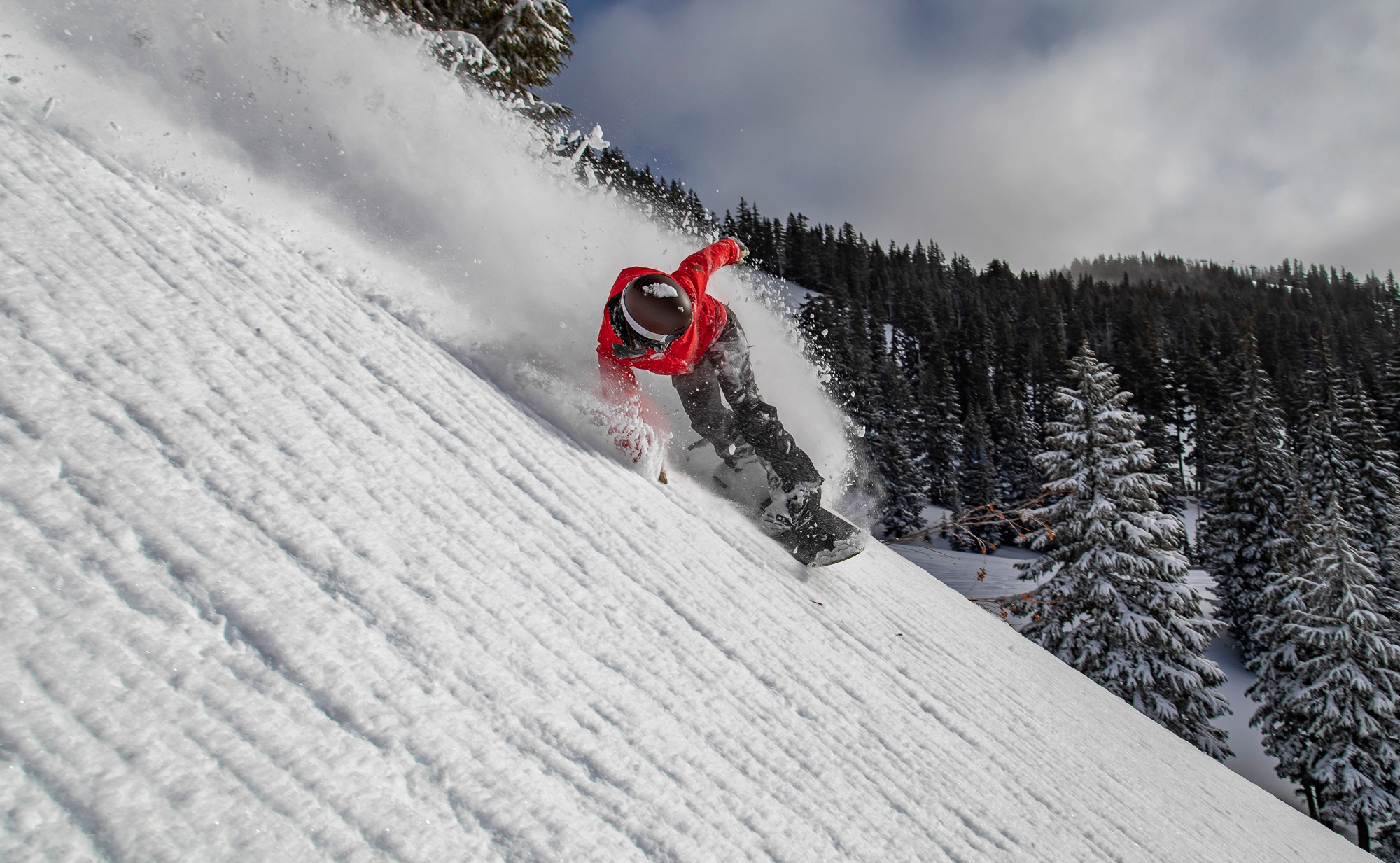 One of the best known ski areas in the Pacific Northwest can be found on Mount Hood at Mount Hood Meadows.
Mt Hood Meadows offers some of the best and most spectacular snowboarding and skiing in the Pacific Northwest. With big mountain terrain and night skiing from 3 pm to 9 pm, Mount Hood Meadows is a blast.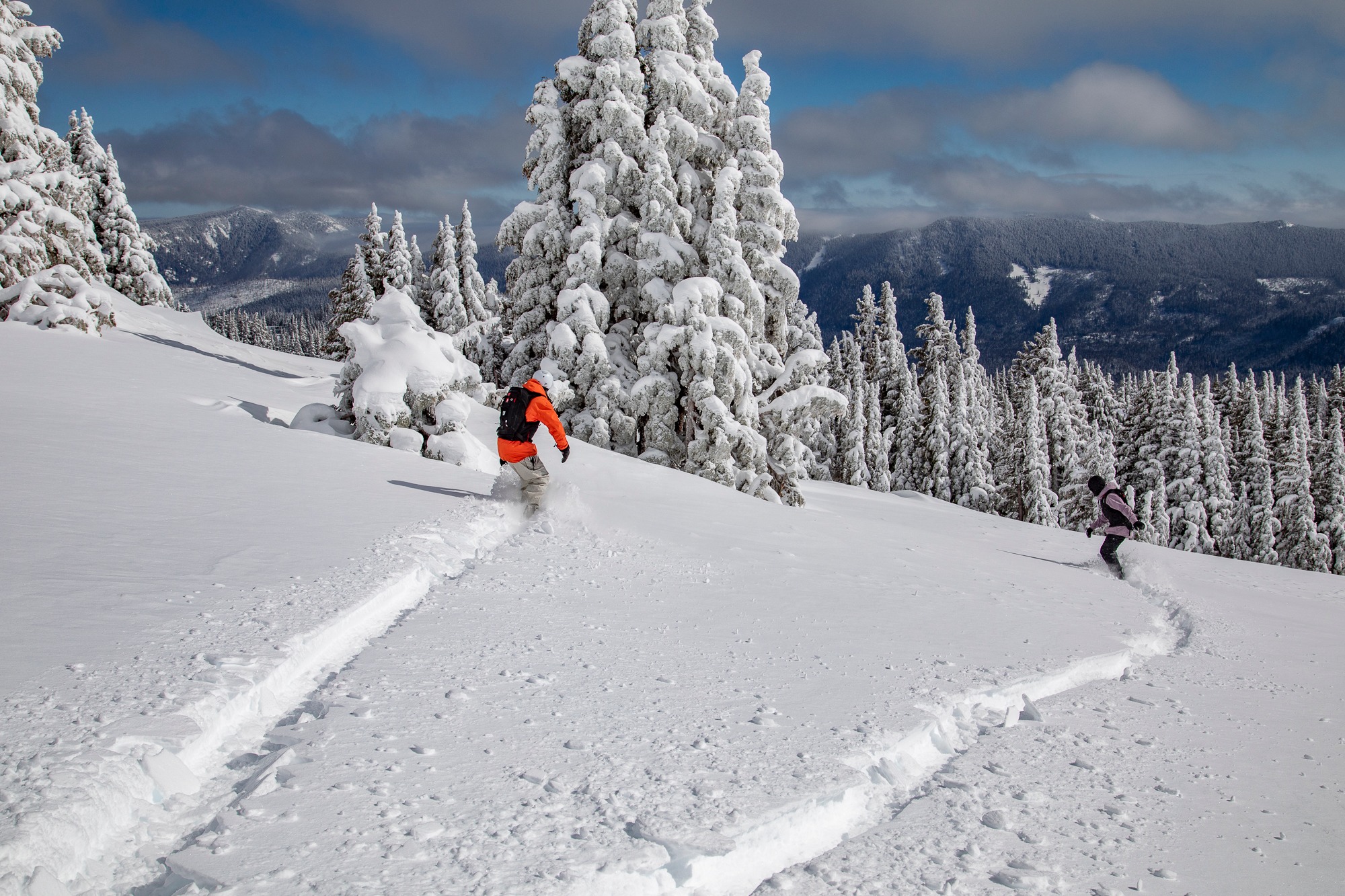 Just 90 minutes from Portland, and 20 minutes from Government Camp, Mt Hood Meadows has an impressive amount of skiable terrain on Mount Hood's Southwest side. With beginner runs, to the more advanced Heather Canyon, there's something for all levels of skill here.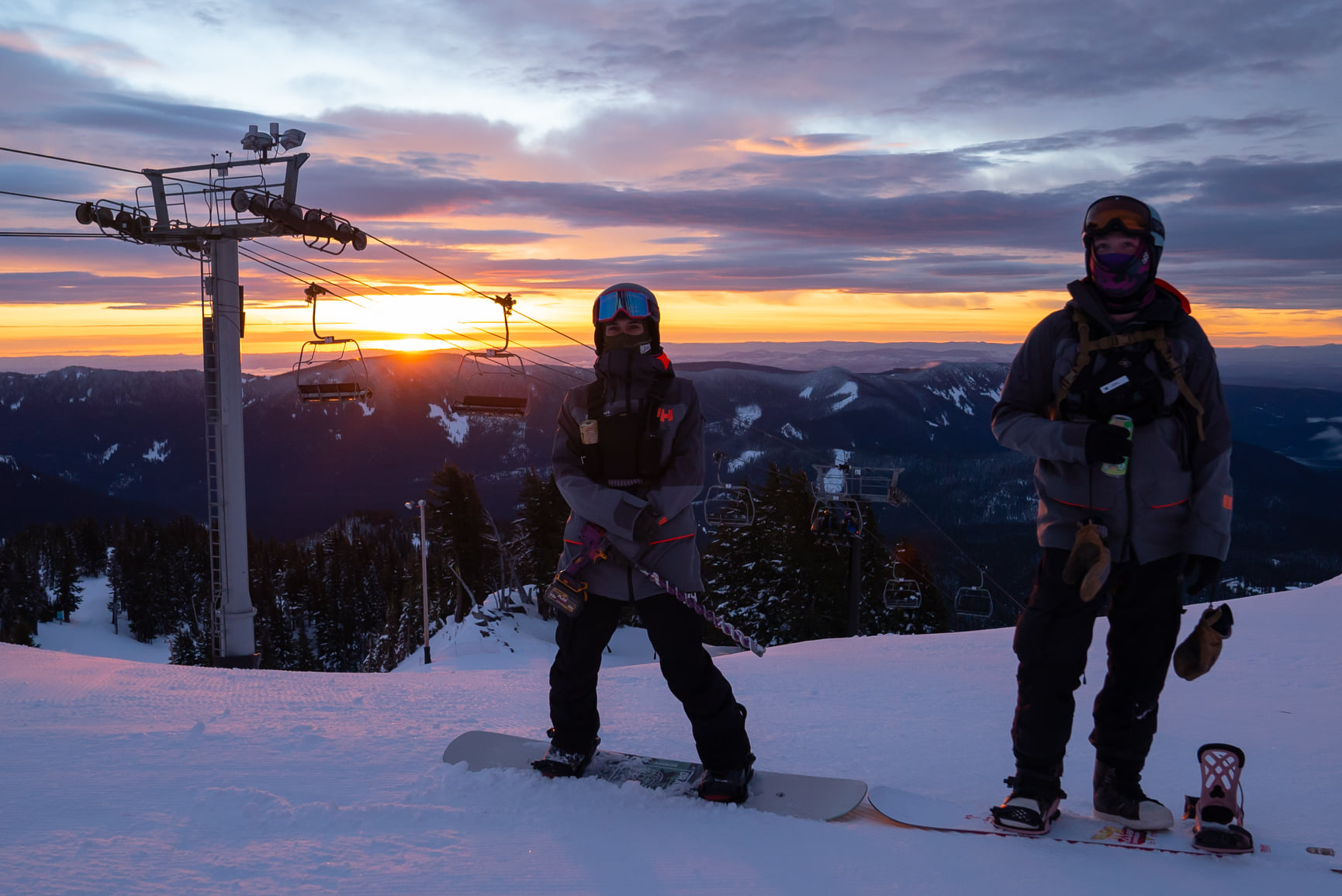 Heather Canyon is full of double black diamond terrain, and is considered extremely difficult, so only the most experienced skiers should enter this area of Mount Hood Meadows.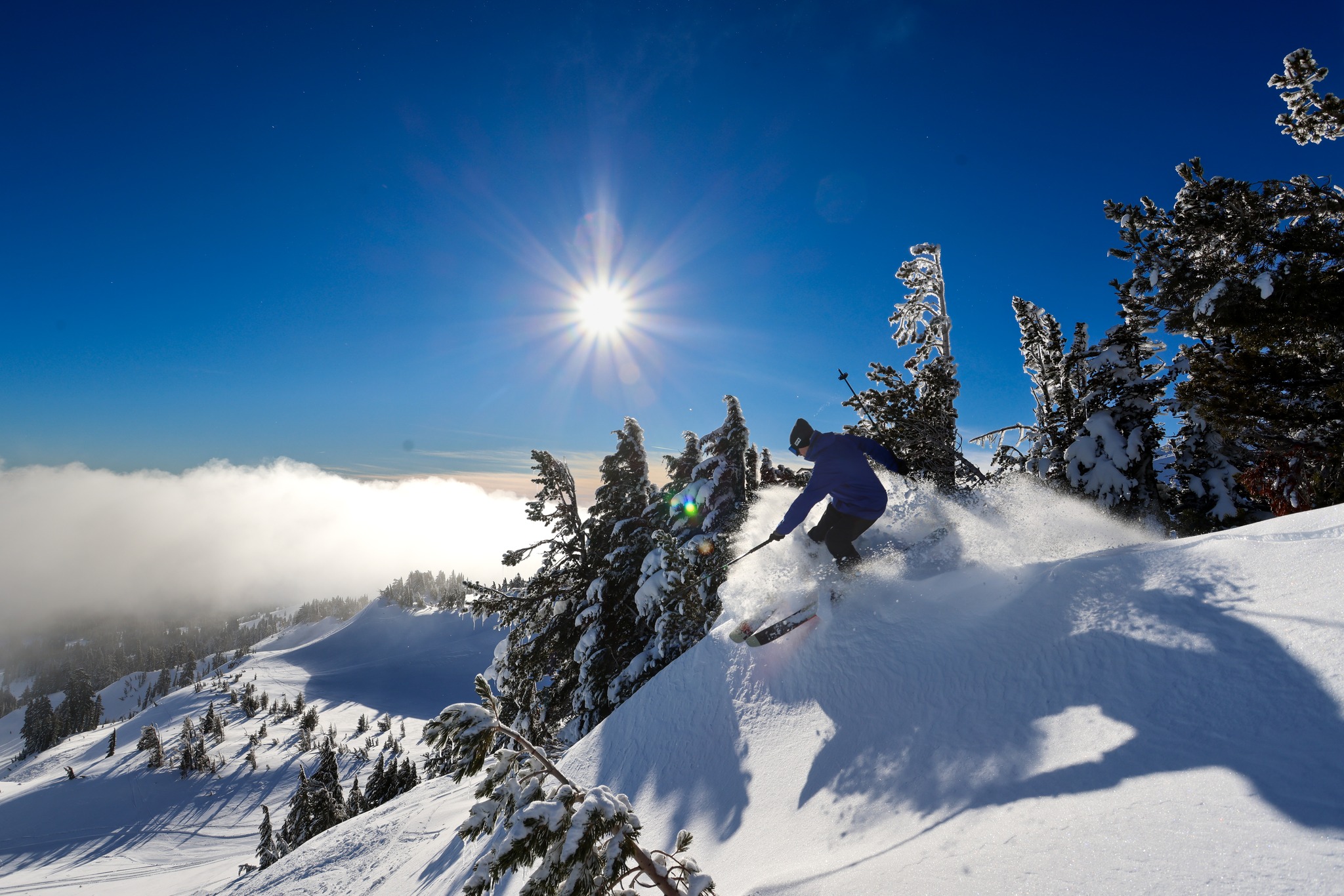 If you're looking for big mountain destination skiing, Mount Hood Meadows is the place. Get more information here, and see the trail map here.
Mt. Hood Skibowl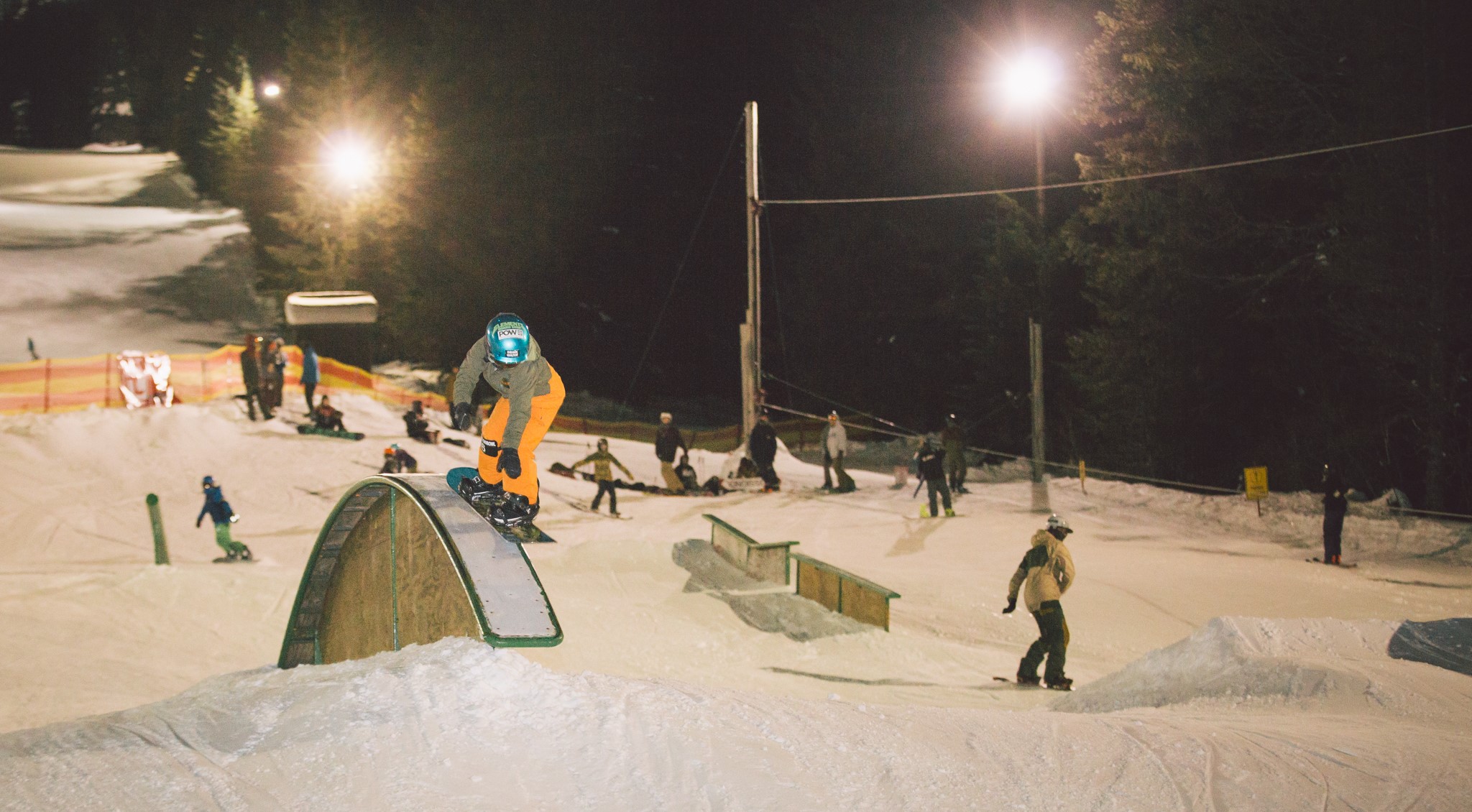 Mount Hood Skibowl gets an average snowfall each year of 165 glorious inches. This along with it's proximity to the nearby towns of Government Camp and Hood River makes this the perfect spot to get your adrenaline rush on Mount Hood.
It you want the perfect ski season, Mount Hood Ski Bowl has 960 acres of terrain, and 69 runs, including 36 night skiing runs.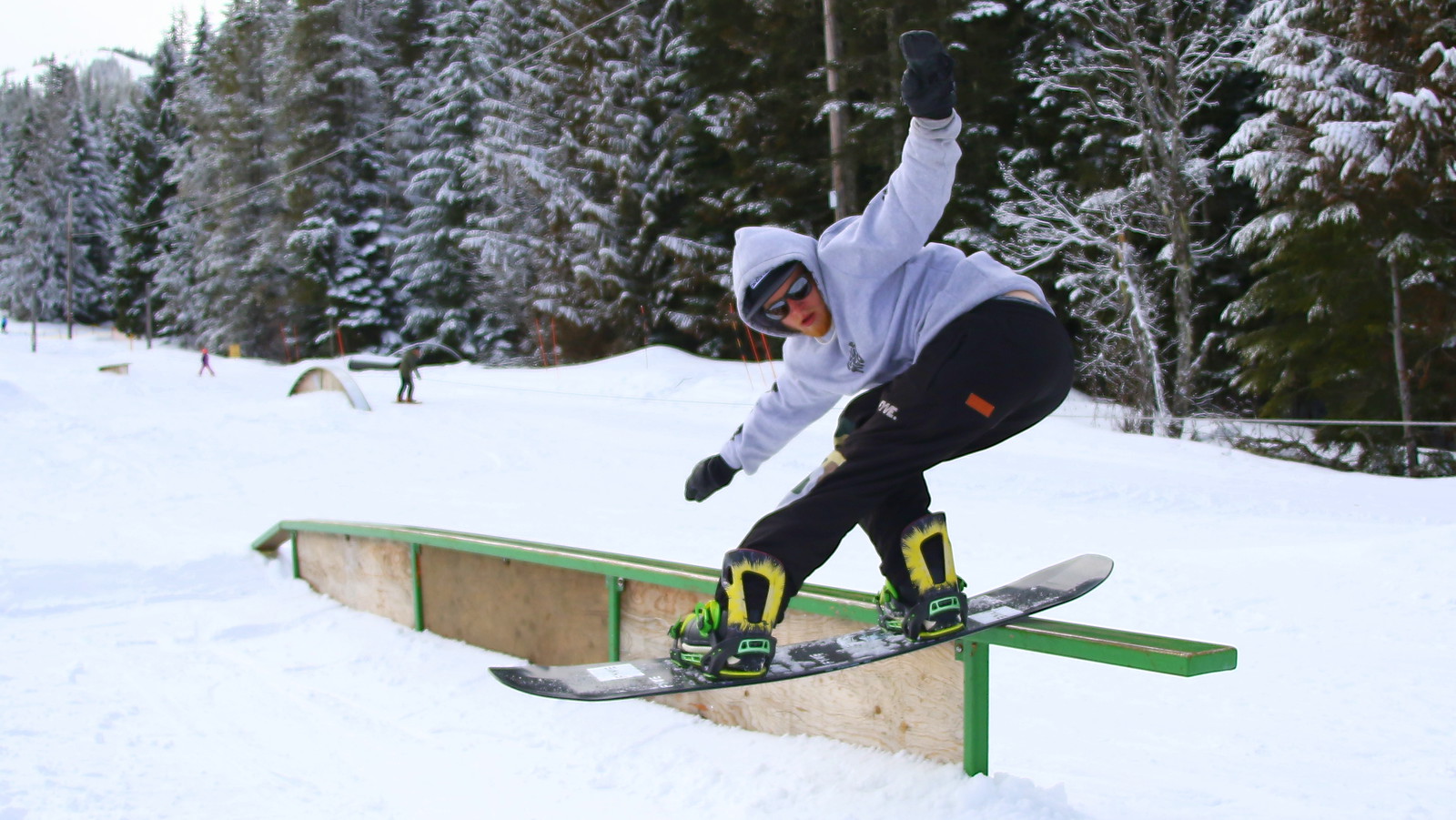 Mount Hood Ski Bowl also features a snow tube park in the winter, and an adventure park in the summer. The snow tube park has day tubing, and even better, cosmic tubing at night.
This ski resort has one of Mount Hood's only rope tow assisted terrain parks. The terrain park has a ton of rails, as well as small, medium, and large features all in one spot. There's something for all riding abilities at the Mt Hood Ski Bowl.
This ski area is also working on a new second terrain park that will be accessed by chairlift. The new terrain park will have flowy features along with boxes, rails, and more.
If you're looking for ski resorts near the city of Government Camp, you really can't go wrong with Ski Bowl. Get more information here.
Timberline Lodge Ski Area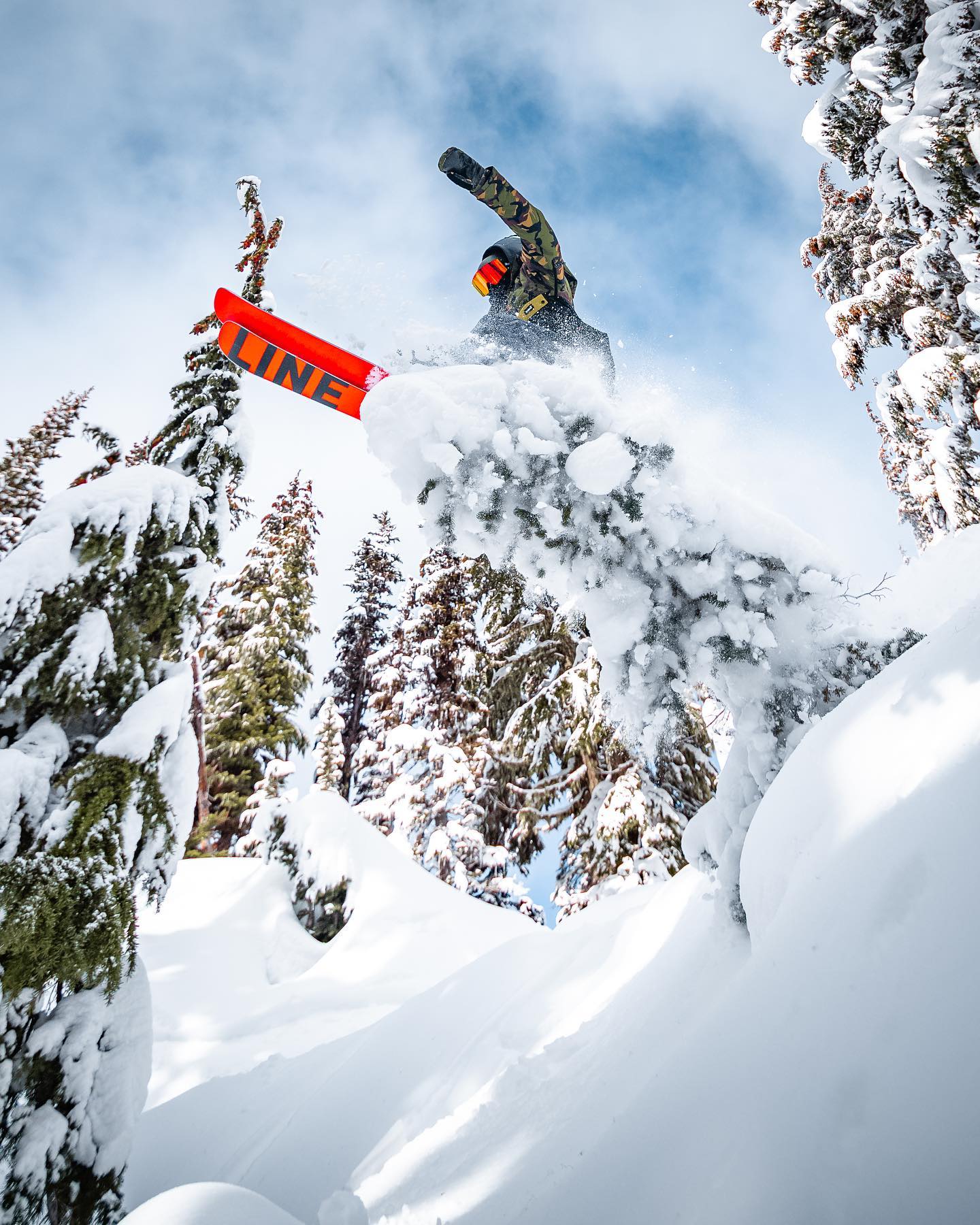 We've written about the history of the historic Timberline Lodge before. This gorgeous historic lodge is a must visit if you're coming to Oregon to hit the slopes.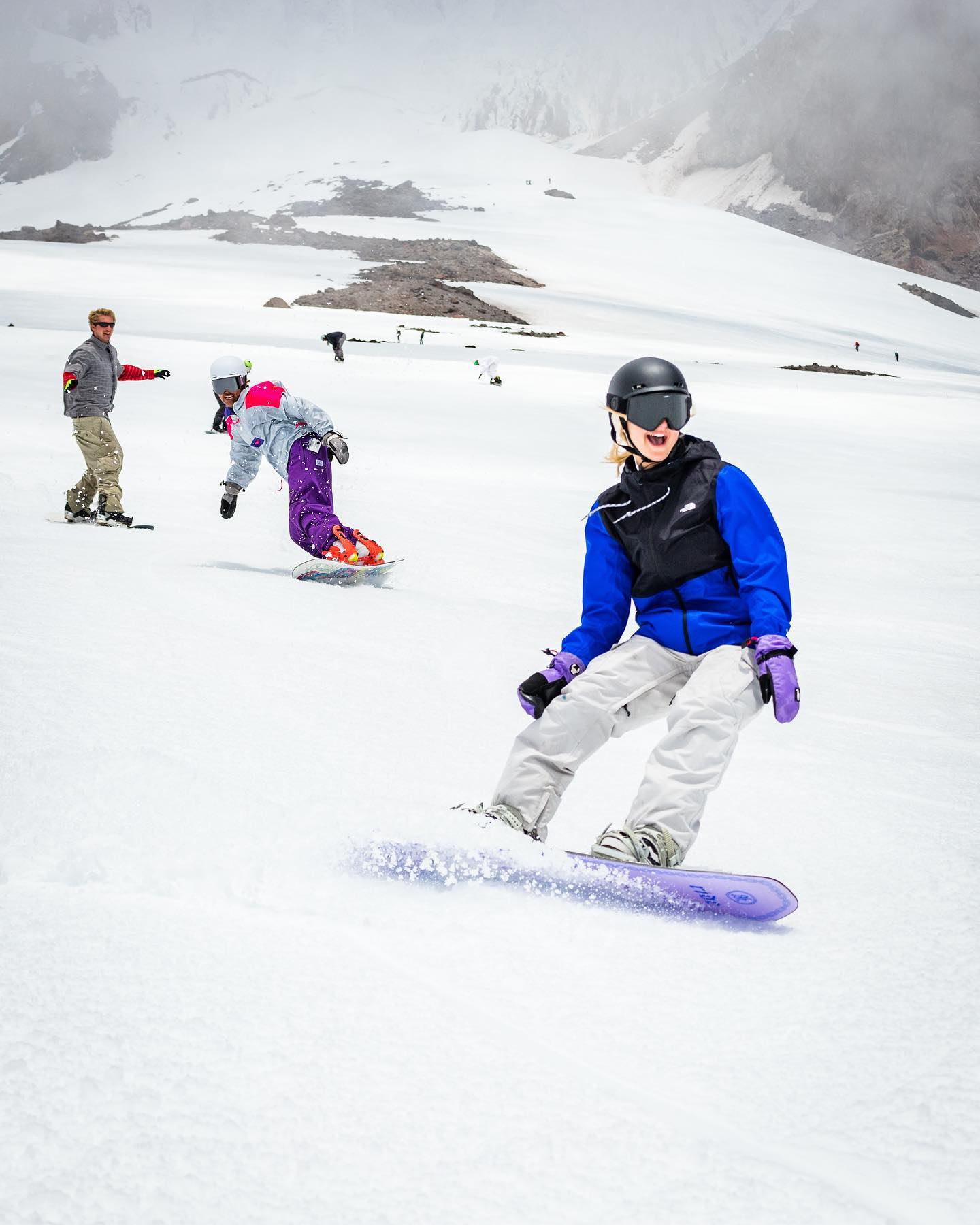 Timberline Lodge boasts a vertical terrain of 4,540 feet, the longest in the US.
Get more information about skiing Timberline Lodge here.
Cooper Spur Ski Area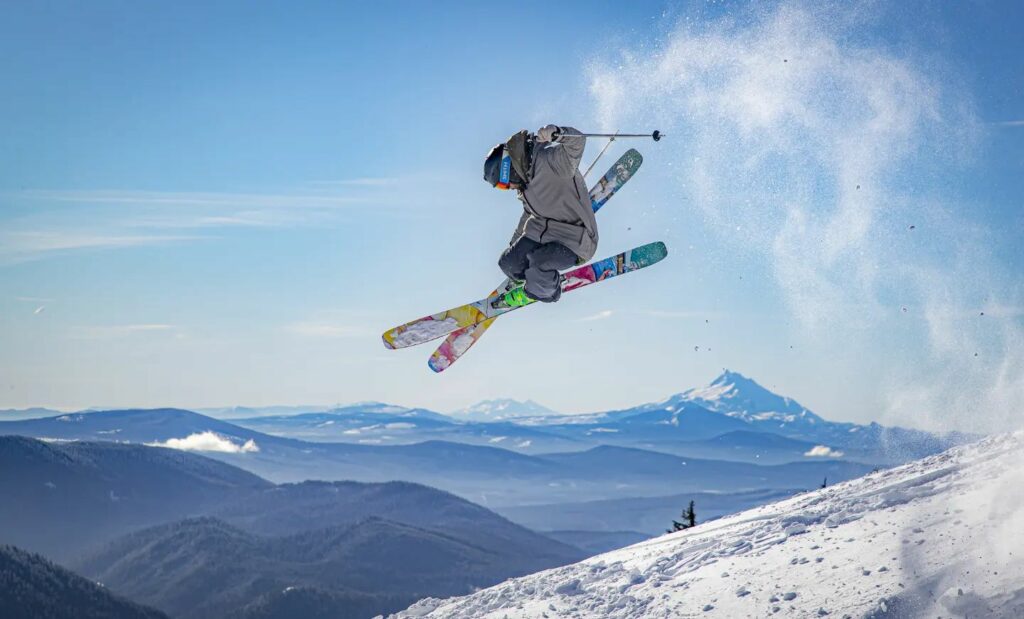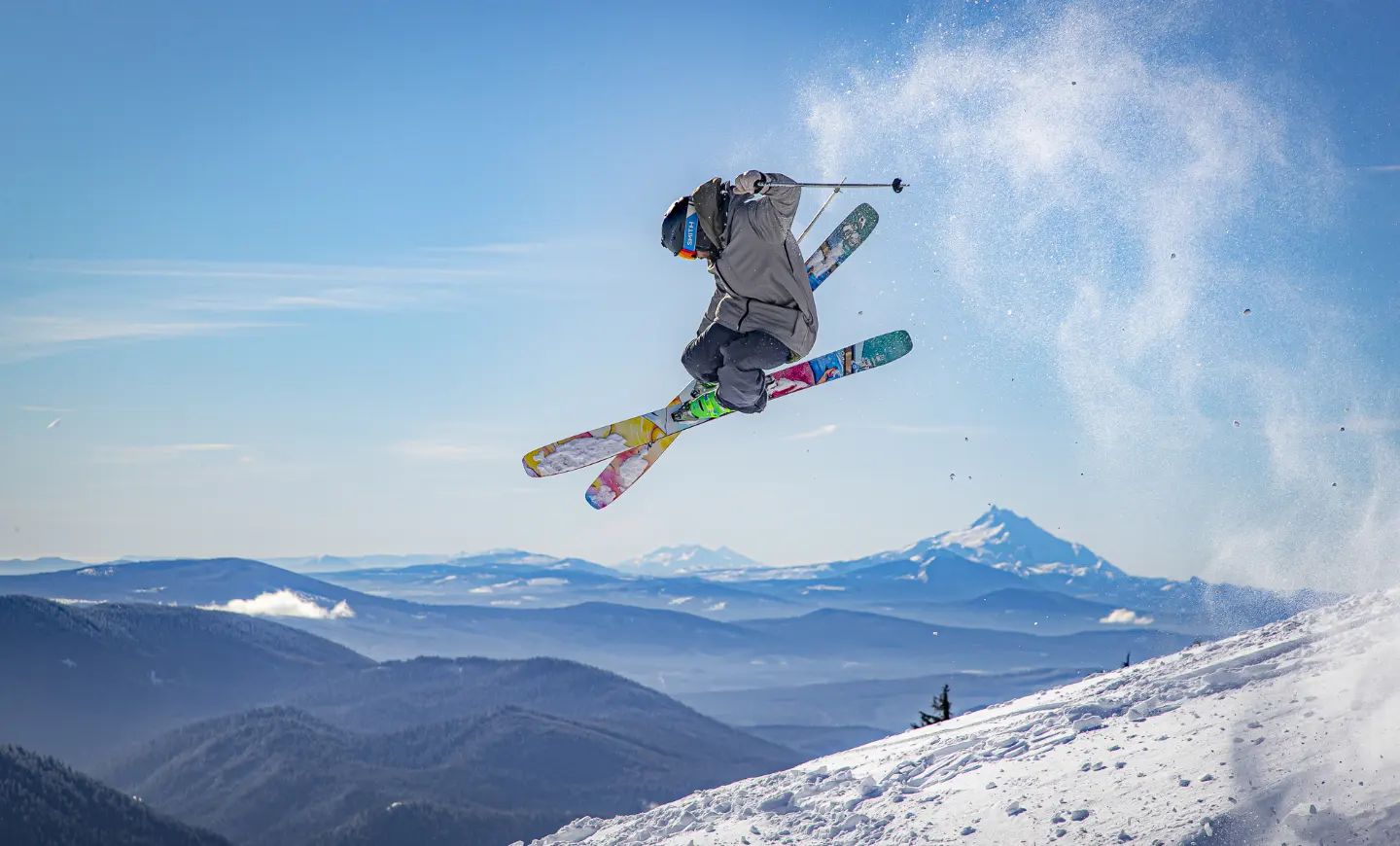 Cooper Spur is hidden away on Mount Hood's north east slope, and many don't realize it exists, choosing to go to Mount Hood Meadows, Ski Bowl, or Timberline instead. Those people don't know what they're missing out on at Cooper Spur, as this is one of the best ski resorts on Mount Hood.
Once a tent camp aimed at drawing tourists to Mount Hood, Cooper Spur offers up rustic charm, a rich history and great ski runs.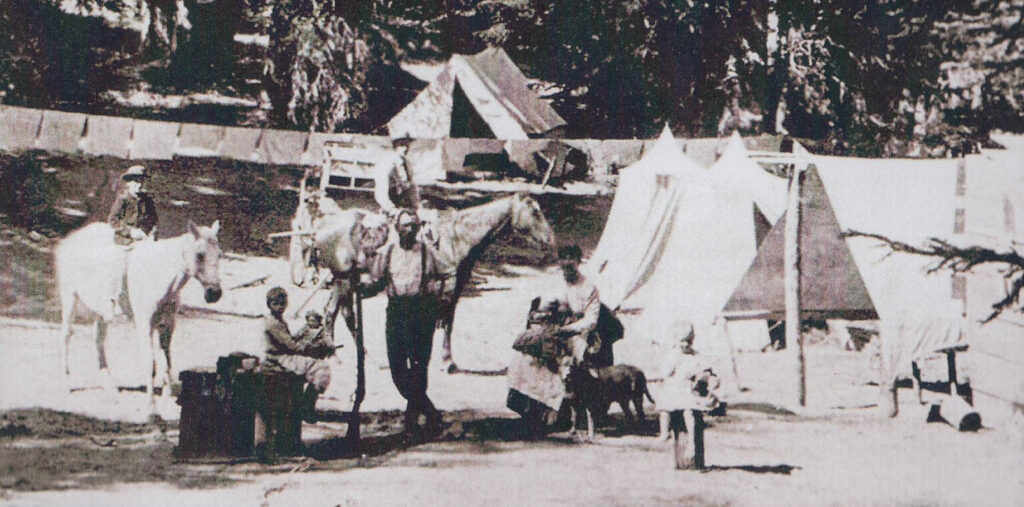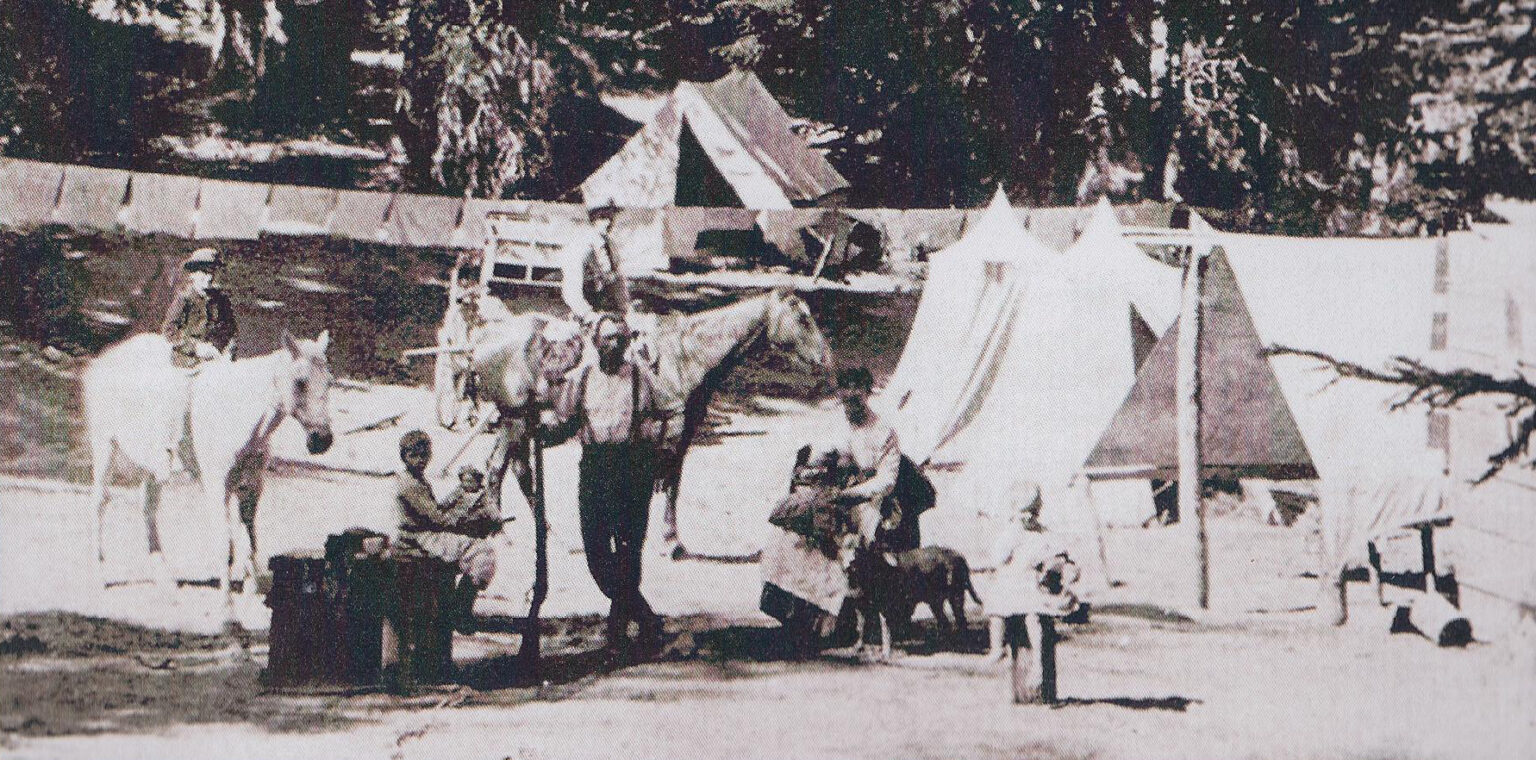 One of the many Mount Hood resorts, Cooper Spur offers affordable pricing as well as terrain suited for those of beginner to intermediate skill level. There are nine ski and snowboard runs as well as four miles of trails for snowshoeing and those that enjoy Nordic skiing trails. Get more information here.
Mt. Bachelor Ski Area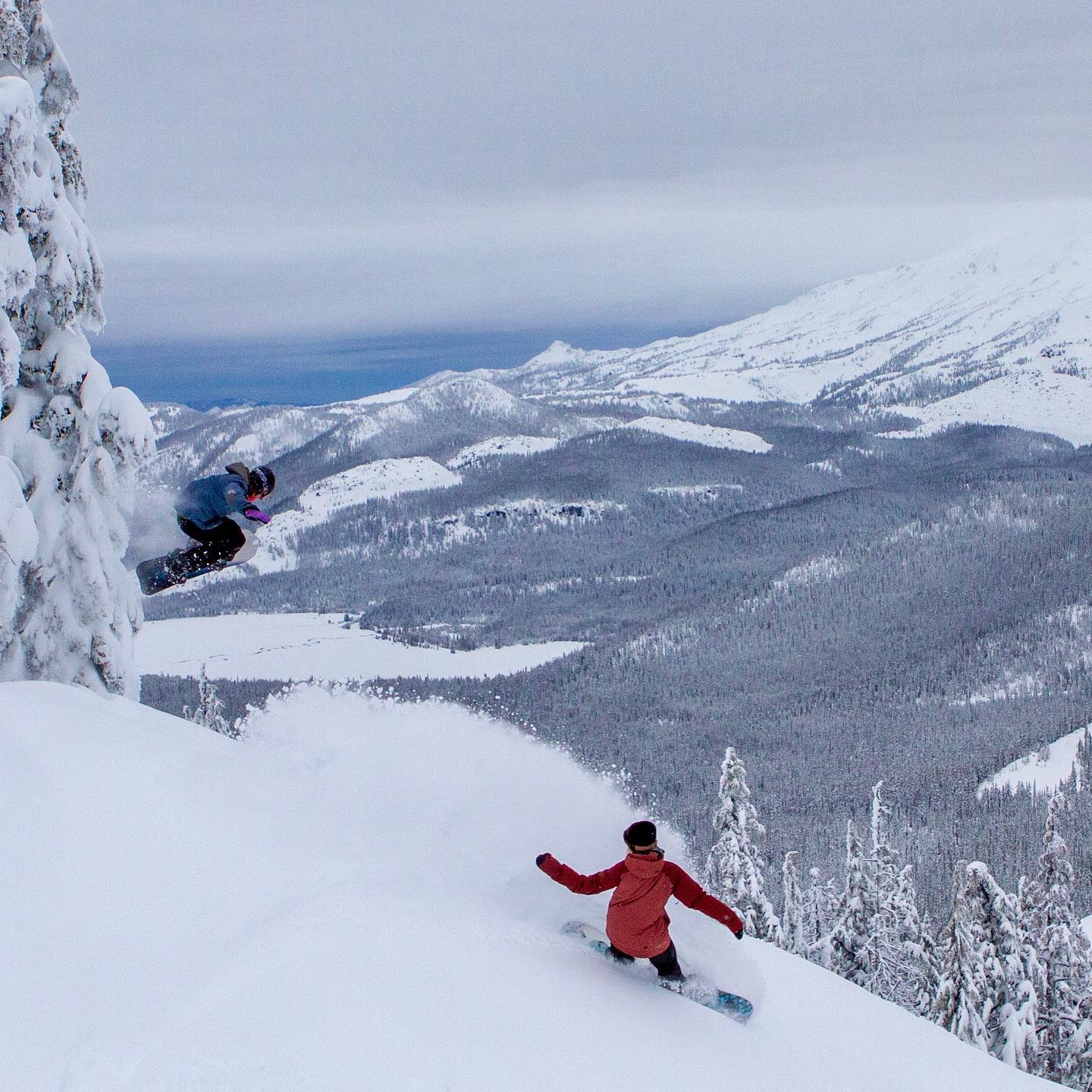 Mount Bachelor is one of Oregon's premier mountain resorts and has some of the best skiable terrain in Oregon, not to mention one of the coolest terrain parks.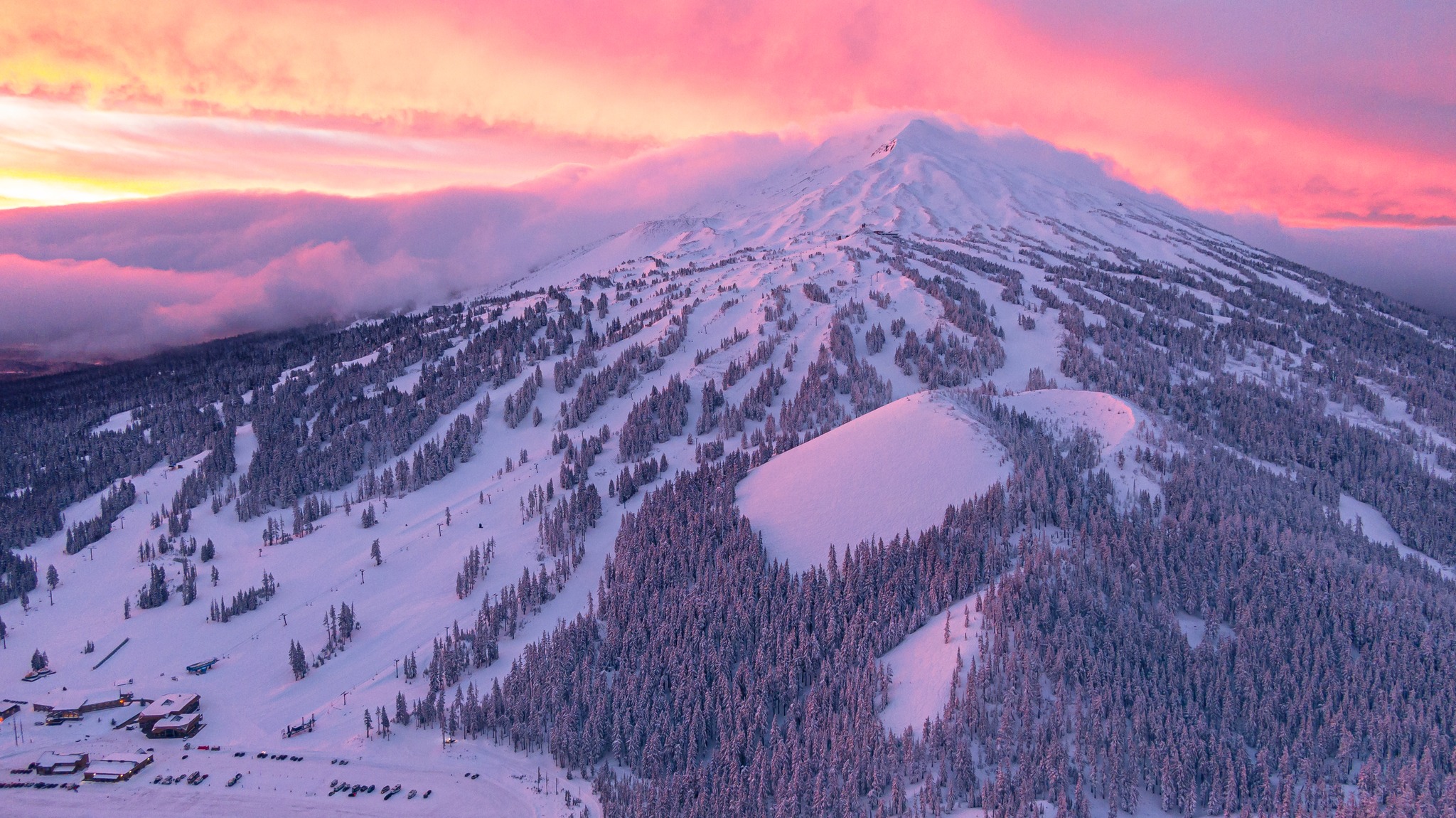 People flock to central Oregon every year from around the state and from other areas just to go to Bachelor.
This central Oregon ski resort is the 6th largest in North America and is known for it's light, dry, powdery snow.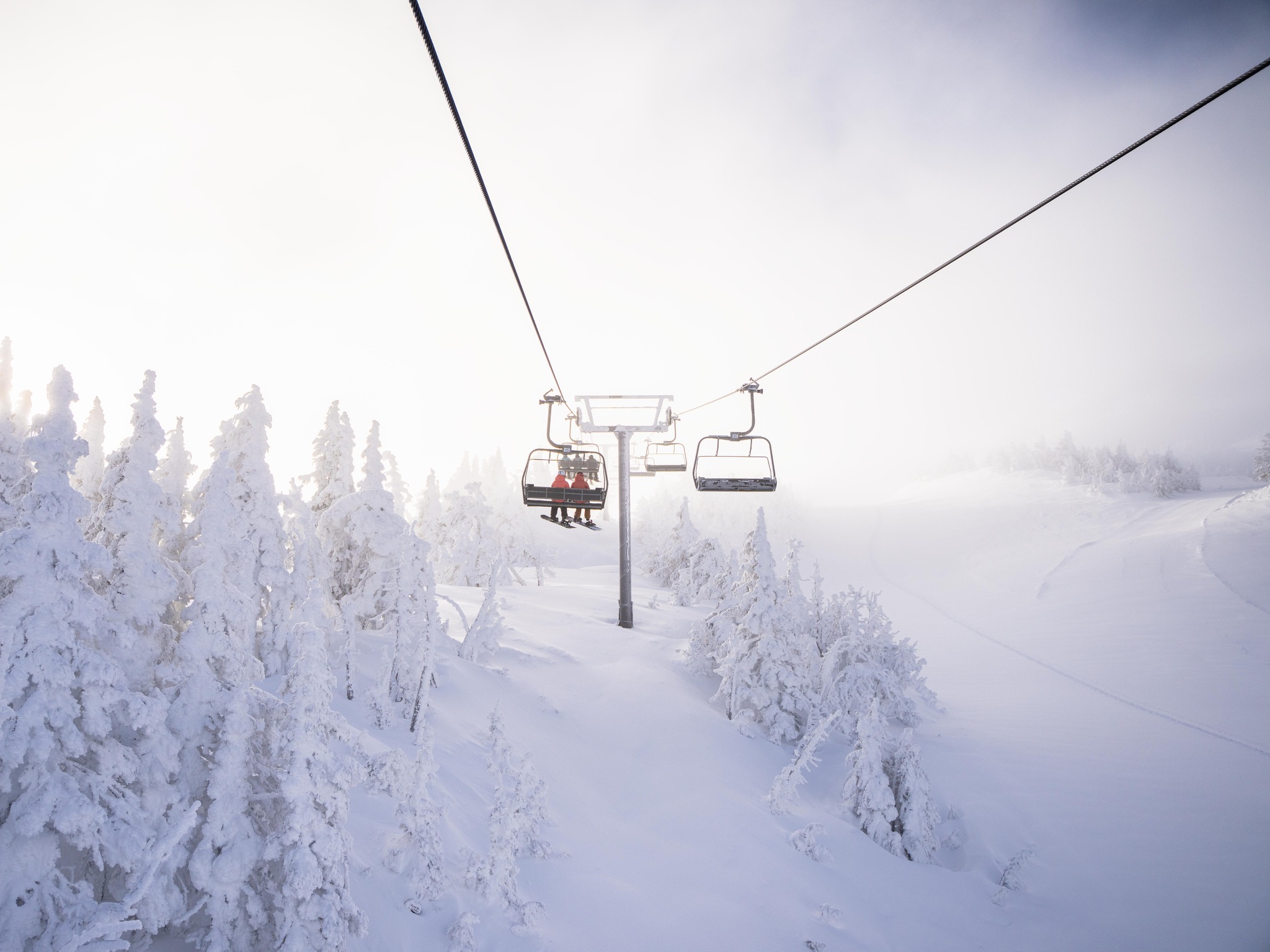 It's no surprise that many think of this as one of the best known ski resorts in the Pacific Northwest.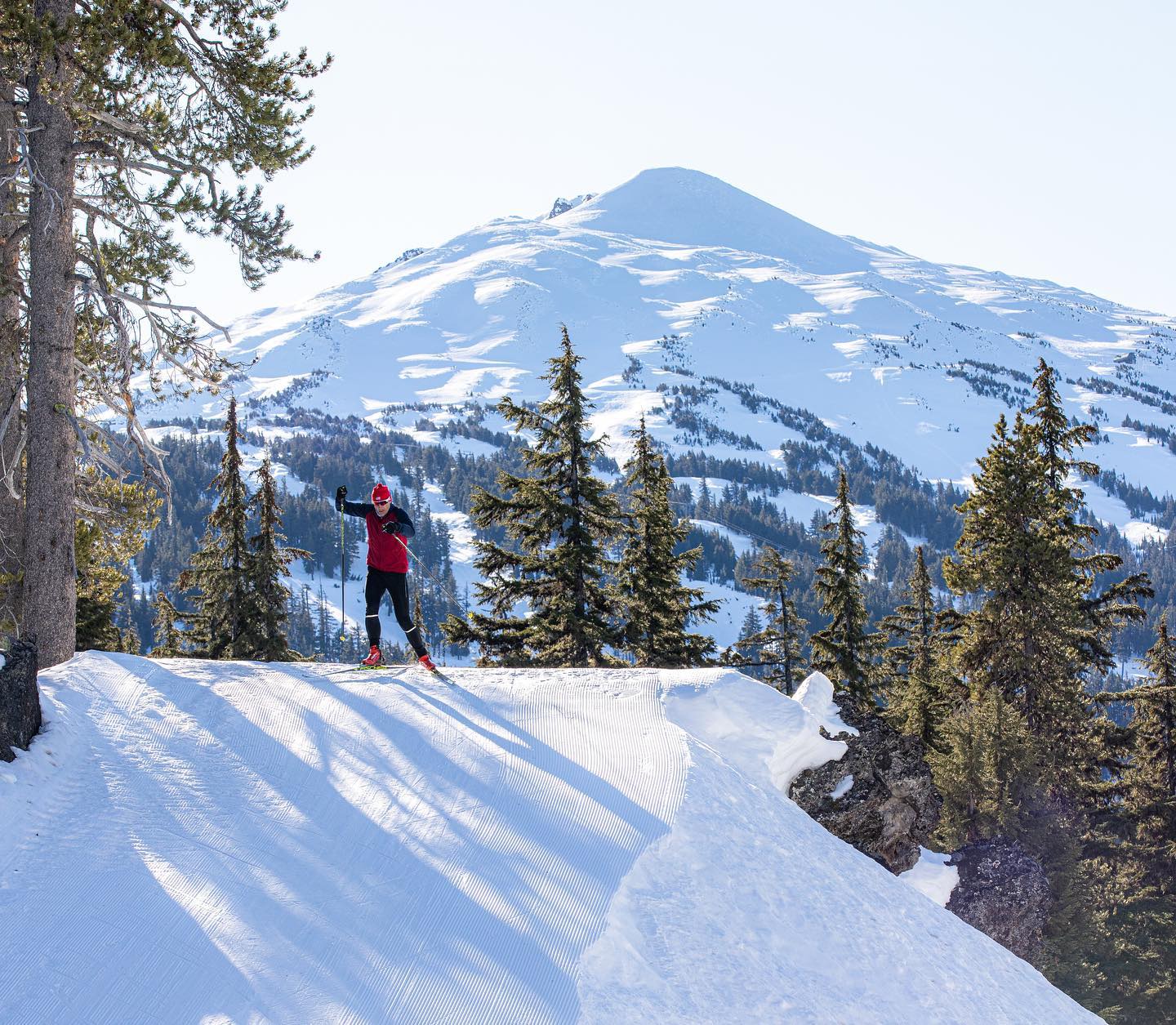 Mount Bachelor has 4,323 acres of skiable terrain, 101 runs, and a max run length of four miles, making this one of Oregon's favorite ski areas.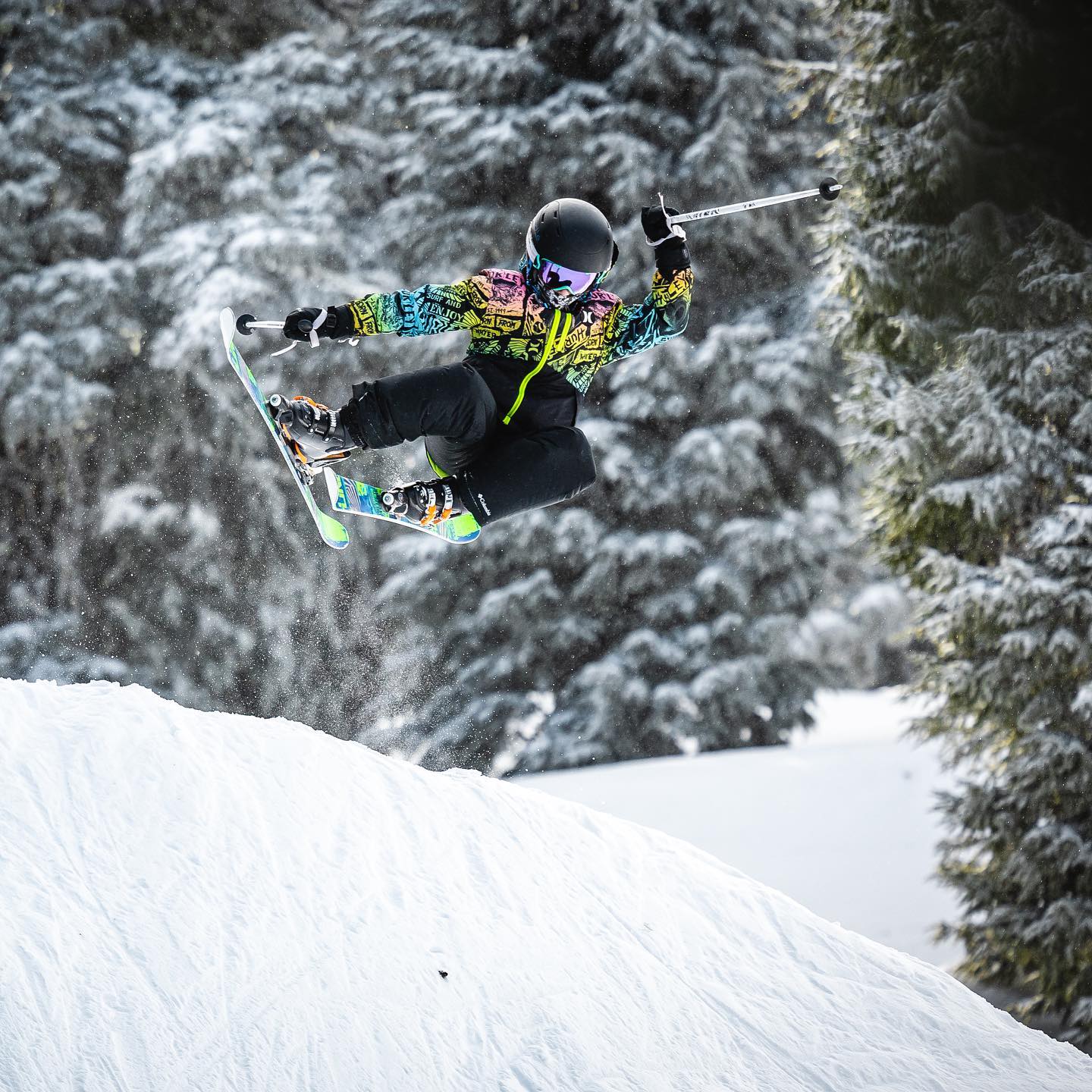 Nearby Bend offers numerous places to stay, as well as great restaurants, shopping, spas, and breweries.
Learn more about the incredible Mount Bachelor here.
Willamette Pass Ski Resort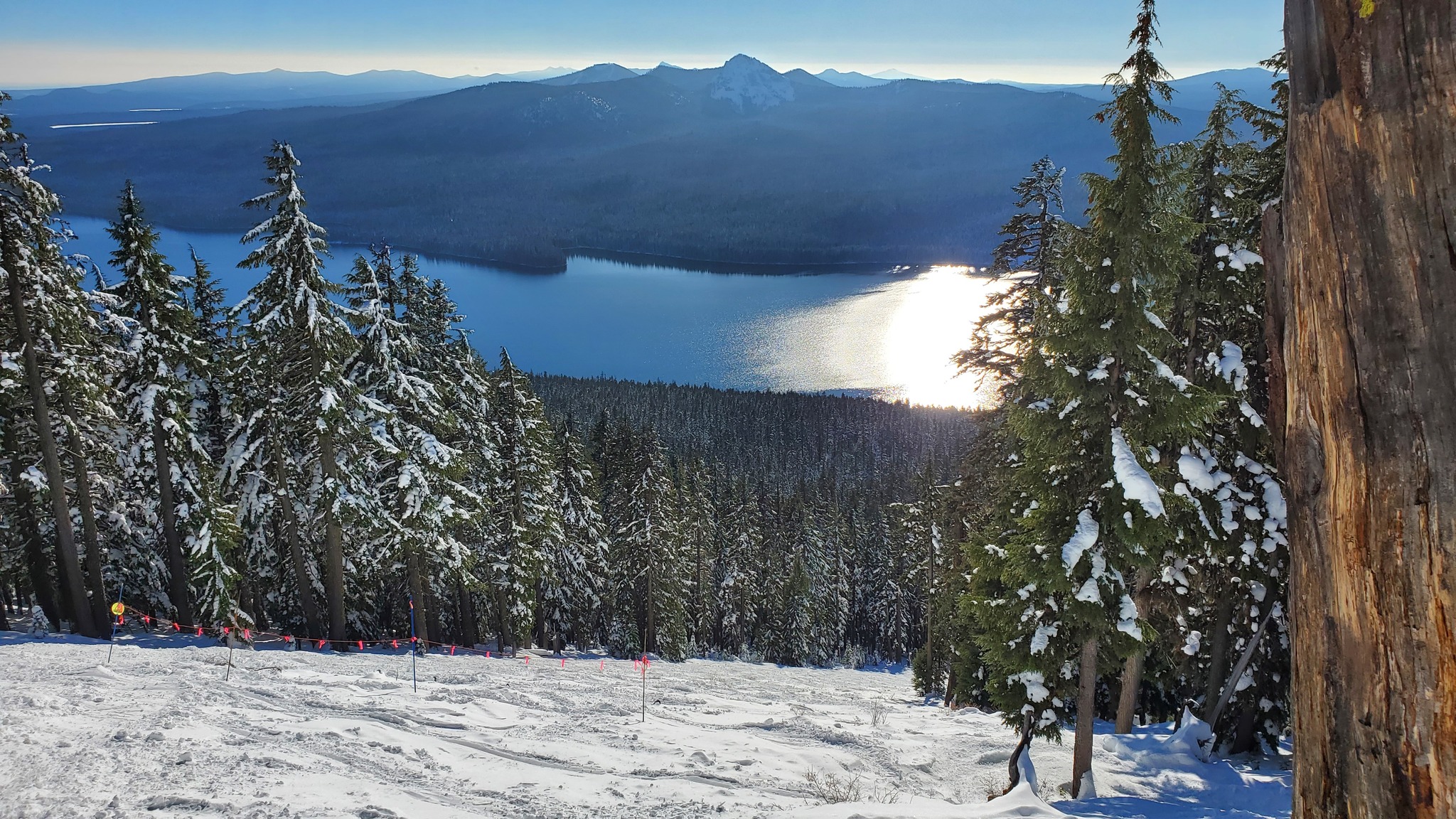 Willamette Pass Ski Resort is a smaller resort in the central Oregon Cascade Mountains with 555 skiable acres and 29 alpine runs (5 beginner, 13 intermediate, and 11 advanced). There are also 12.4 miles of groomed Nordic trails to experience.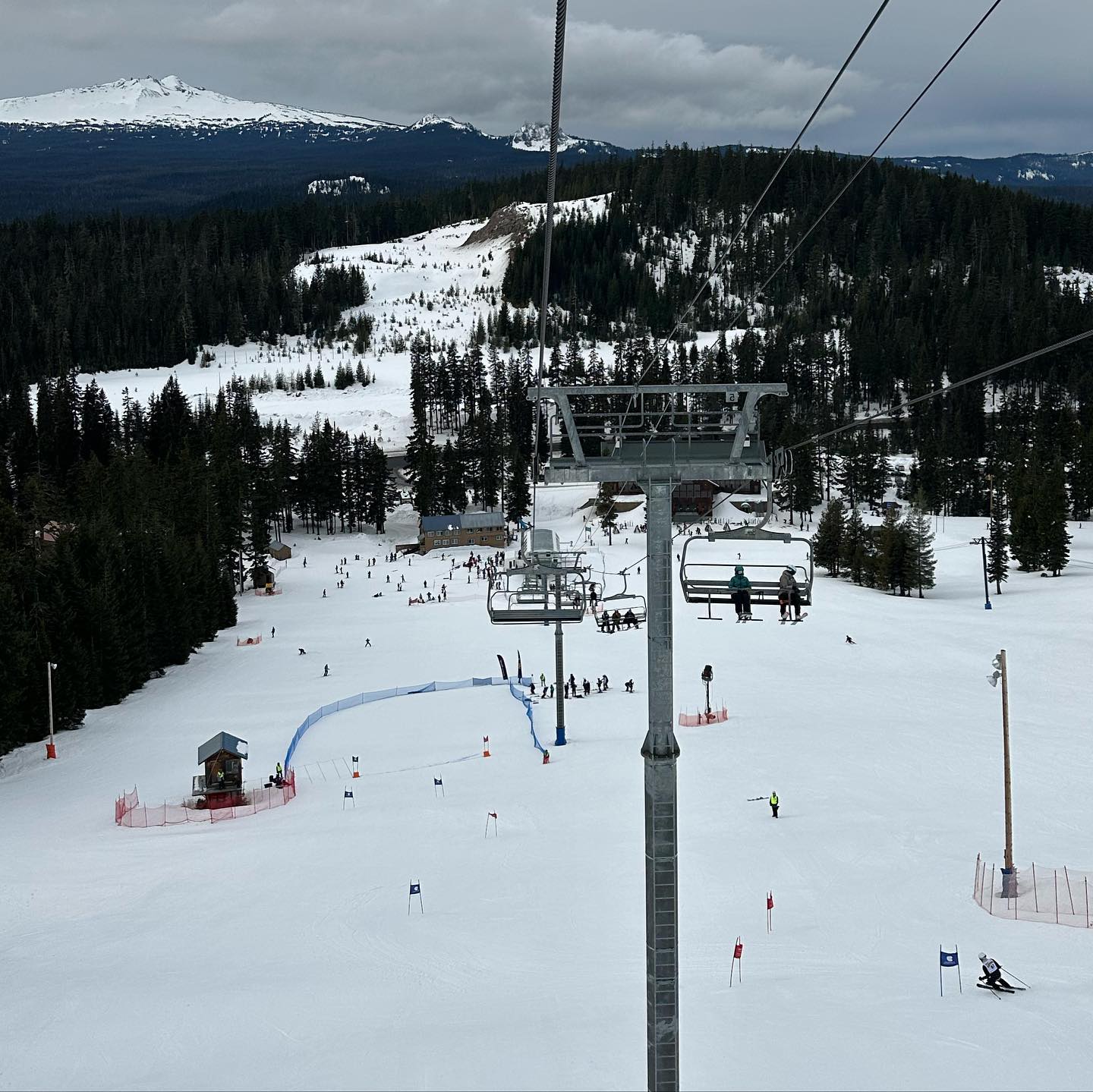 Opened in 1941, Willamette Pass is a great resort to go to if you want to skip the crowds and ski on one of Oregon's small community mountains. Pretty views and good runs make for a great ski season when you travel the hour and a half from Eugene to Willamette Pass.
Learn more about this ski resort here.
Hoodoo Ski Area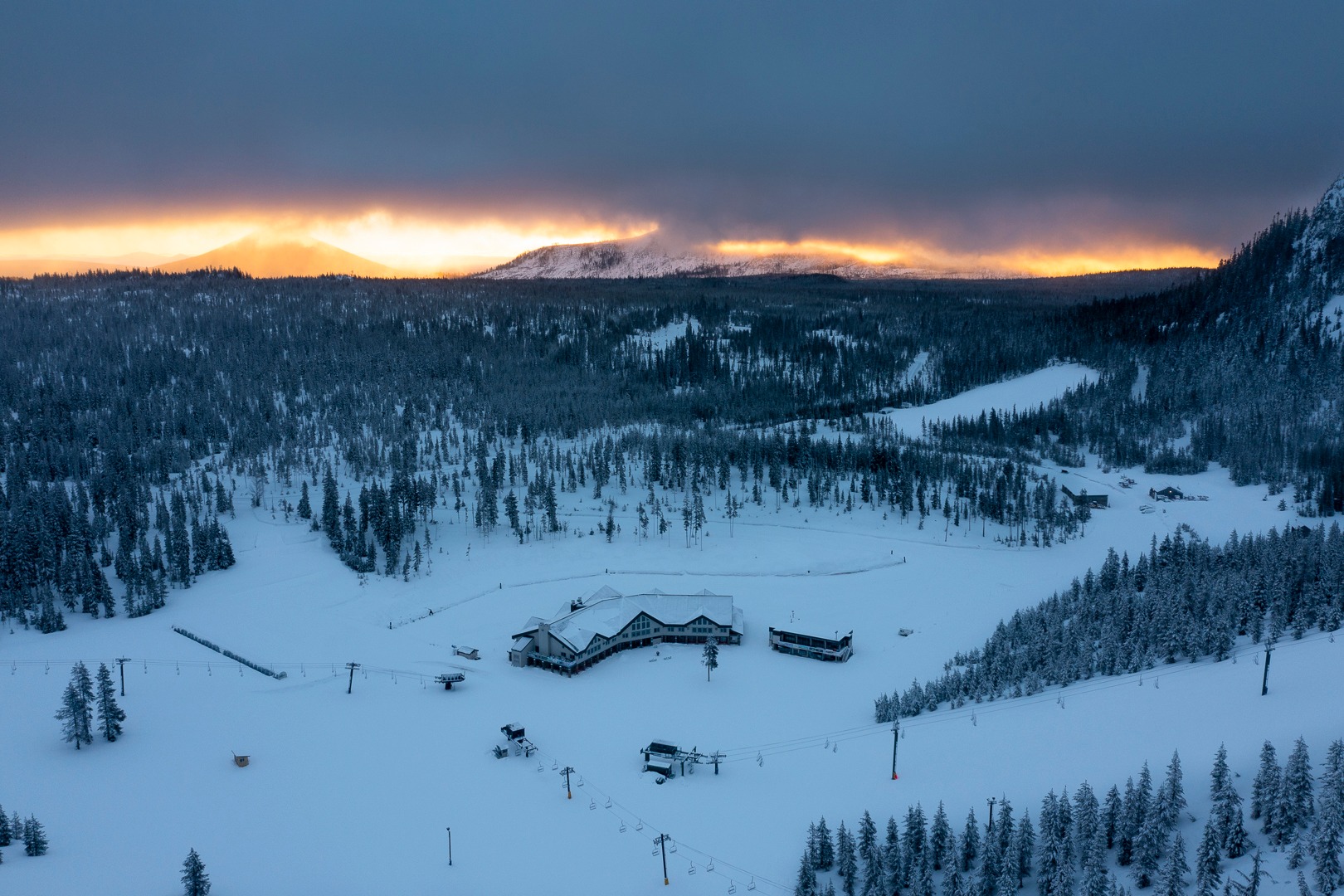 Located on the Santiam Pass around 40 miles west of Bend, Hoodoo Ski Area is a great spot if you're looking for a ski area in central Oregon.
With over 800 acres of terrain and 34 runs, this historic ski area founded in 1938 is family friendly and a favorite for many locals. Get more information about the Hoodoo Ski Area here.
Warner Canyon Ski Area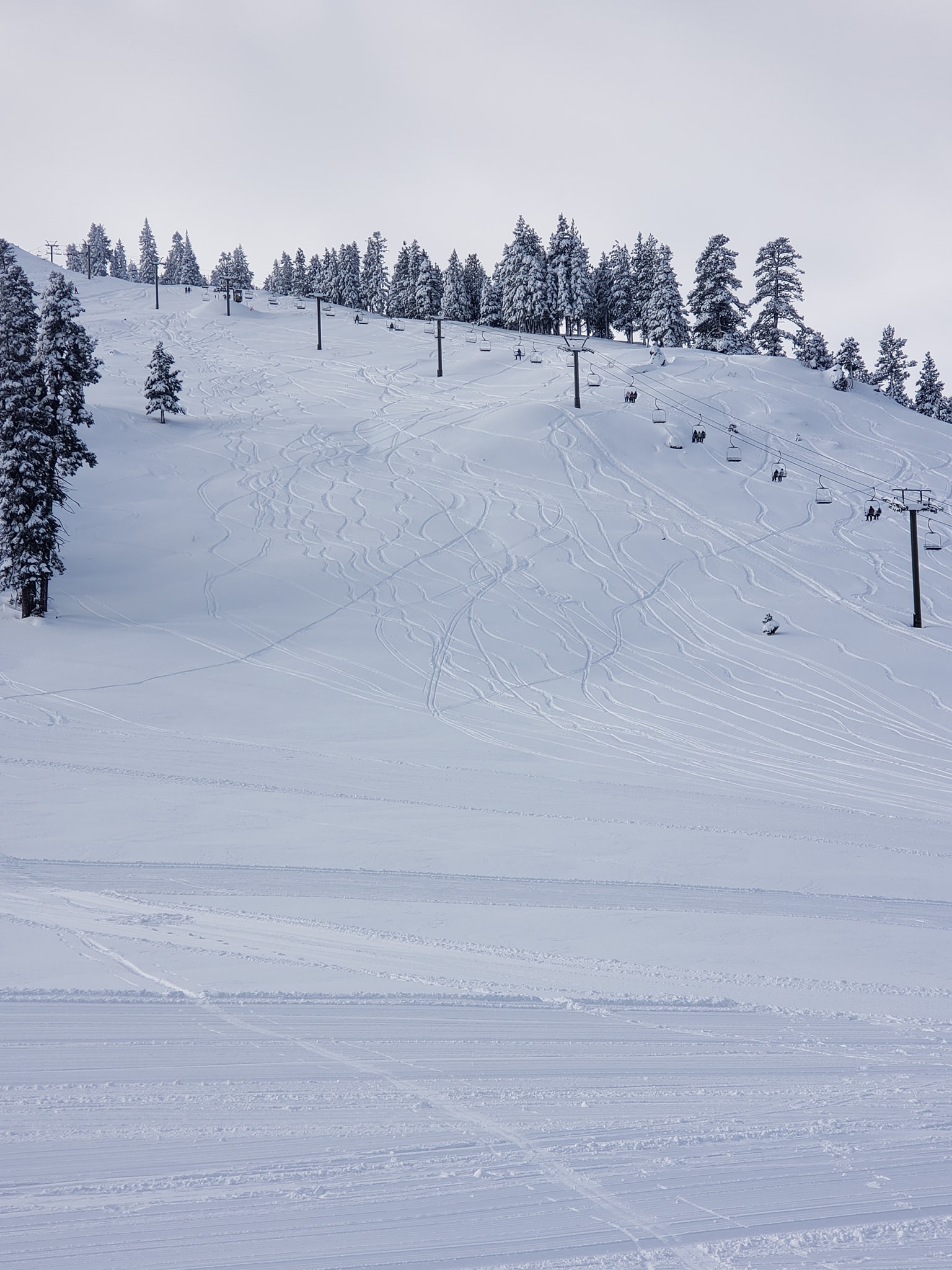 If you're looking for small community mountains, or a great spot to ski and snowboard in Eastern Oregon, check out the Warner Canyon Ski Area. This ski area is located just 13 minutes from the small town of Lakeview, and should be on your bucket list of Oregon ski spots.
This little resort has an old style rustic lodge, and the atmosphere on these slopes are family friendly.
This little community mountain gets 20-36 inches of snow in the winter, has five beginner trails, five intermediate trails, and eleven expert trails to explore.
Get more information about the Warner Canyon Ski Area here.
Mt. Ashland Ski Area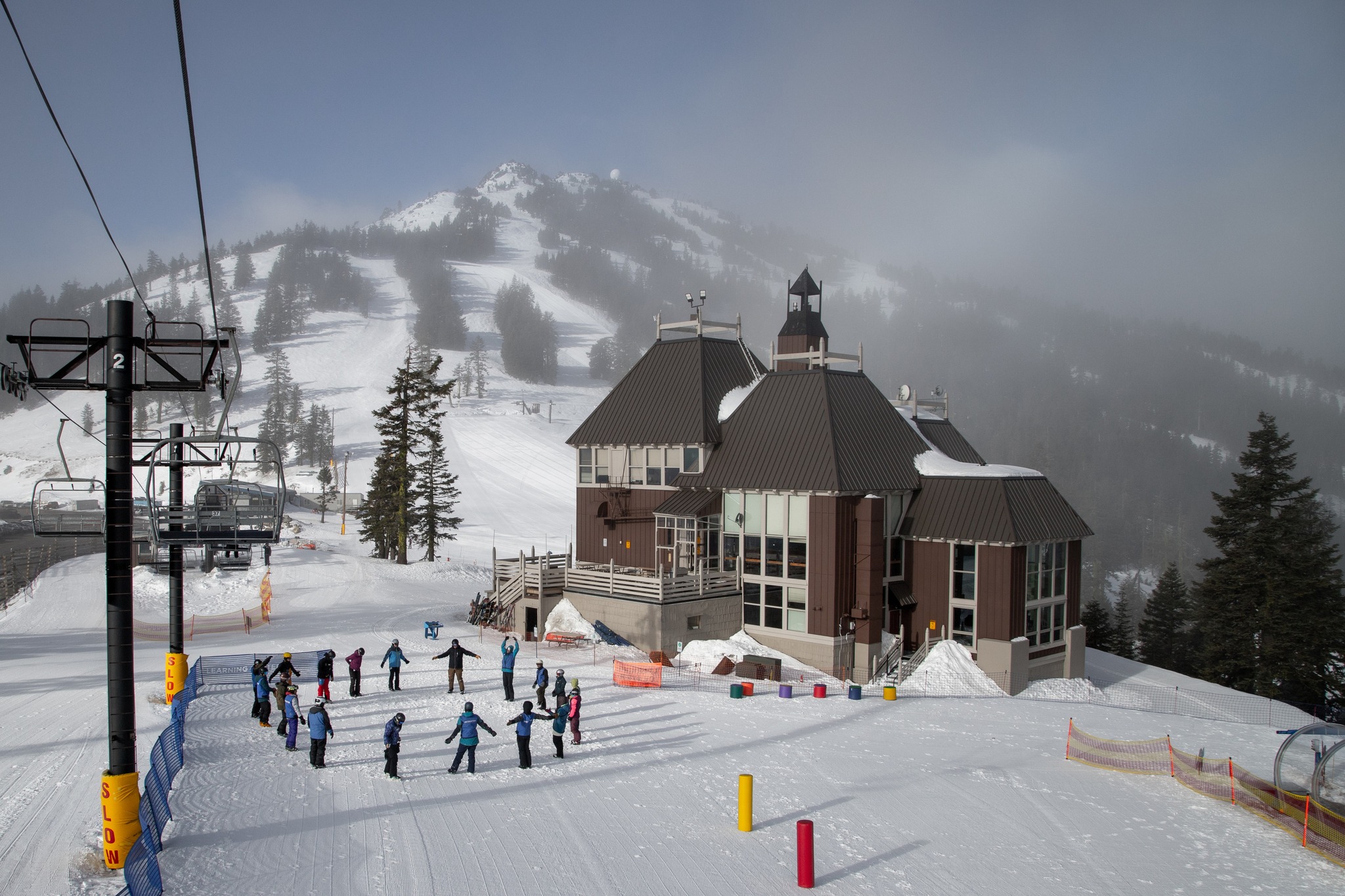 Mount Ashland has been serving up good times and adrenaline rushes in southern Oregon since 1964. A 40 minute drive from the pretty little town of Ashland, Oregon, just above the Oregon California border, this resort offers fun steep terrain, tree glades, 44 runs, five lifts, and 240 acres of skiable terrain.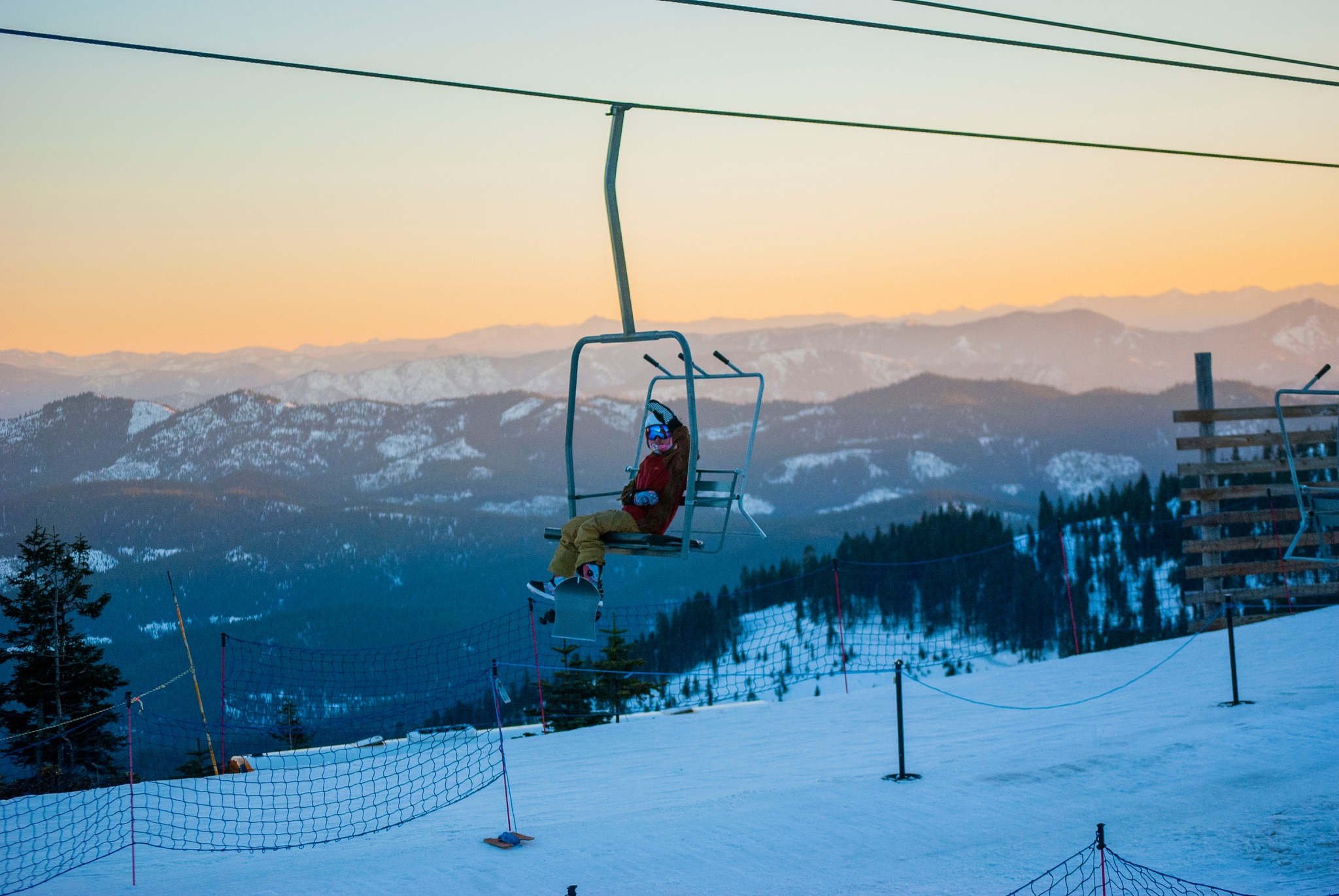 Night skiing (twilight skiing) is also offered at Mount Ashland, along with ski and snowboard rentals and several dining options.
Check out the Mount Ashland trail map here. Learn more about the ski area here.
Anthony Lakes Mountain Resort
An hour south of La Grande in north eastern Oregon is Anthony Lakes Mountain Resort. Cold, dry, fluffy eastern Oregon powder along with gorgeous views and a family friendly atmosphere really set this little resort apart from the rest.
This ski area has 21 alpine runs and 18.6 miles of Nordic Terrain.
Get more information about this friendly little community mountain here.
Ferguson Ridge Ski Area
Ferguson Ridge Ski Area, also known as 'Fergi' to locals, is a small volunteer run hill about 16 minutes east of Joseph, and 51 minutes from Baker City. Fergi has a t-bar lift and a rope tow, and features eight runs, most of which are green and blue level, with a few short black runs.
While many look for big ski resorts, there's a certain joy to spending the day with friends and family at a small community hill like Ferguson Ridge. Get more information about Fergi here.
Tips For Choosing A Ski Resort In Oregon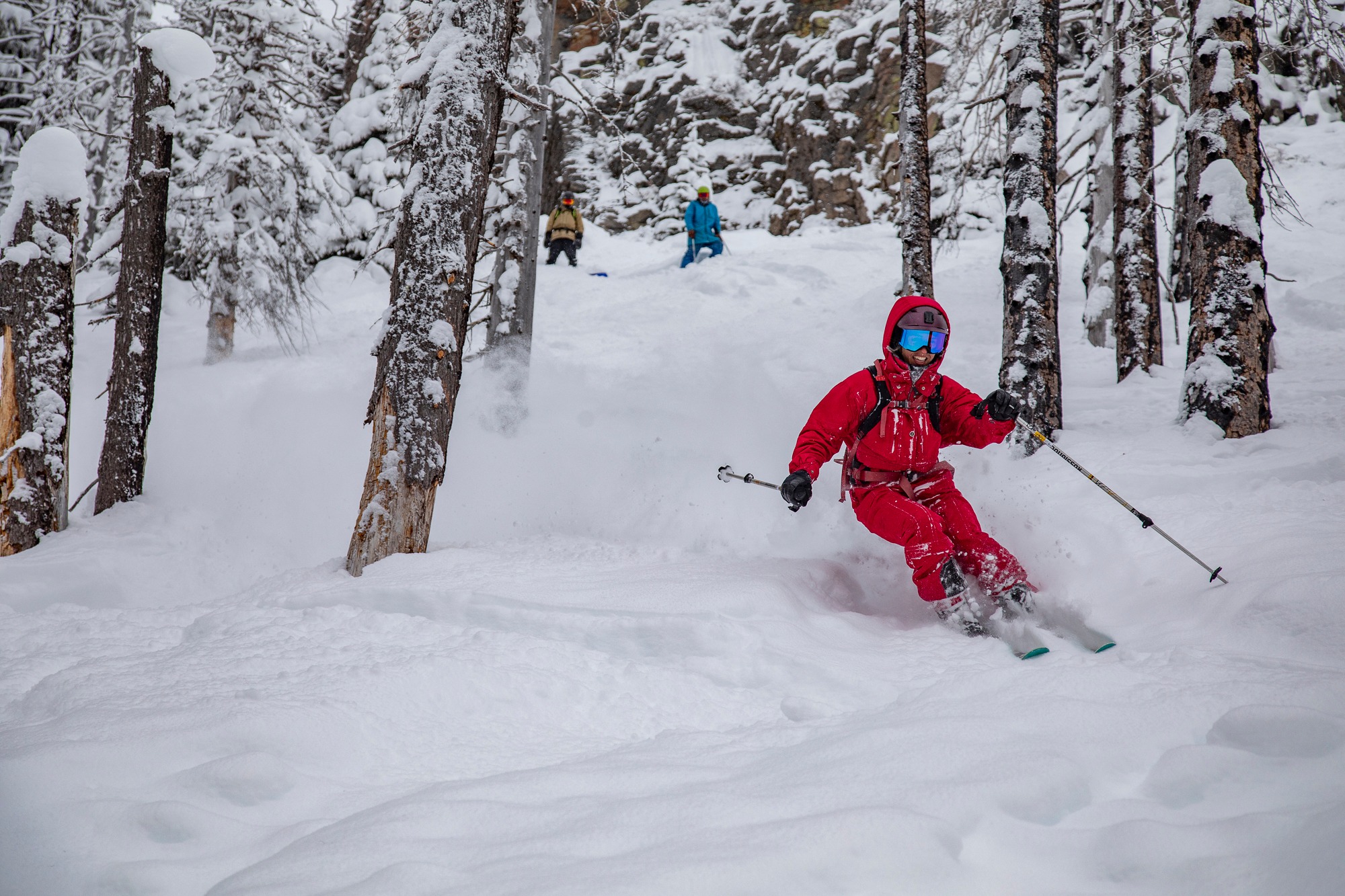 Need help choosing which of Oregon's awesome ski resorts or ski areas to go to? Here are some things to think about:
Does the ski area need to be close to you, or are you willing to travel to get there? This will be a big determining factor in which resort you choose.

What kind of amenities do you need at the resort? Do you need a resort with a cafeteria, or will you pack your own food? Does the resort need to have rentals available, or will you rent your gear before you head out, or bring your own? Do you need someplace to stay nearby and are those accommodations available?

How much money do you have for lift tickets? Some resorts cost more than others when purchasing your tickets. Smaller community mountains generally cost less than larger resorts.

What kind of terrain are you looking for? If you're looking for rails and jumps, back country skiing, flowy features, beginner hills with a magic carpet or tow rope, or challenging terrain, all of these will play a factor in which resort you choose as each ski area offers something different than the next.

Will you be taking lessons? You can find ski and snowboard lessons at almost every ski resort in Oregon. Some cost more than others, and some classes are better than others. If you plan on taking lessons, take this into consideration.

What time of year will you be going? Each ski area has its own prime time to go. Make sure to check the conditions as well as open and closed status before you head out.
Tips For Going On An Oregon Ski Trip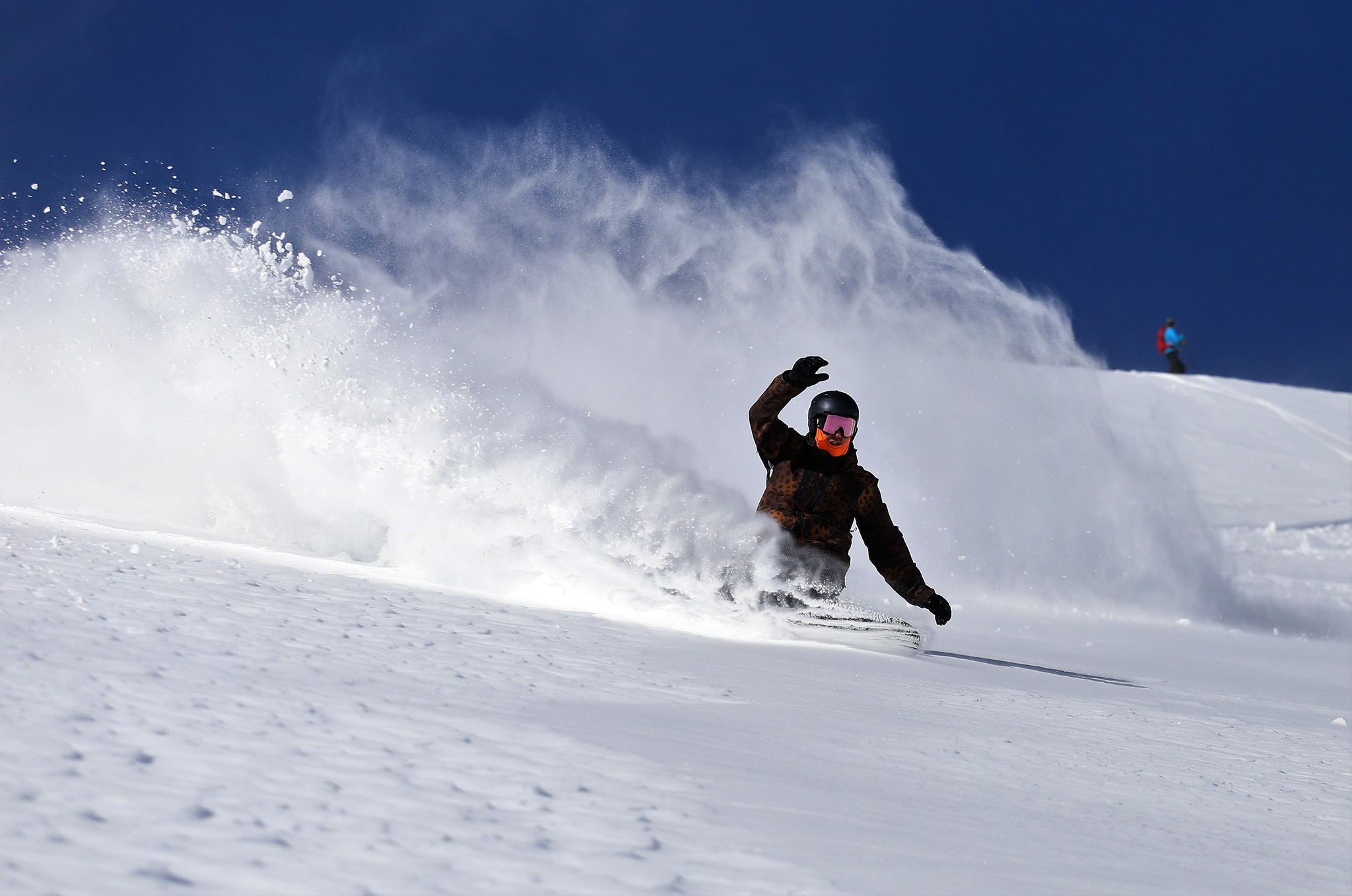 First, you should know that there are laws in Oregon regarding skiing and snowboarding known as the Oregon Skier Statute.
You should never try to tackle terrain that is beyond your level of ability.
If you're a beginner, consider going with someone more experienced who can help guide you through how to get started, or consider taking a course. Most of the ski resorts in Oregon offer classes for beginners to help you get started and learn the ropes. You can also check out this website for helpful tips and videos for information on things like how to get on and off of a chairlift.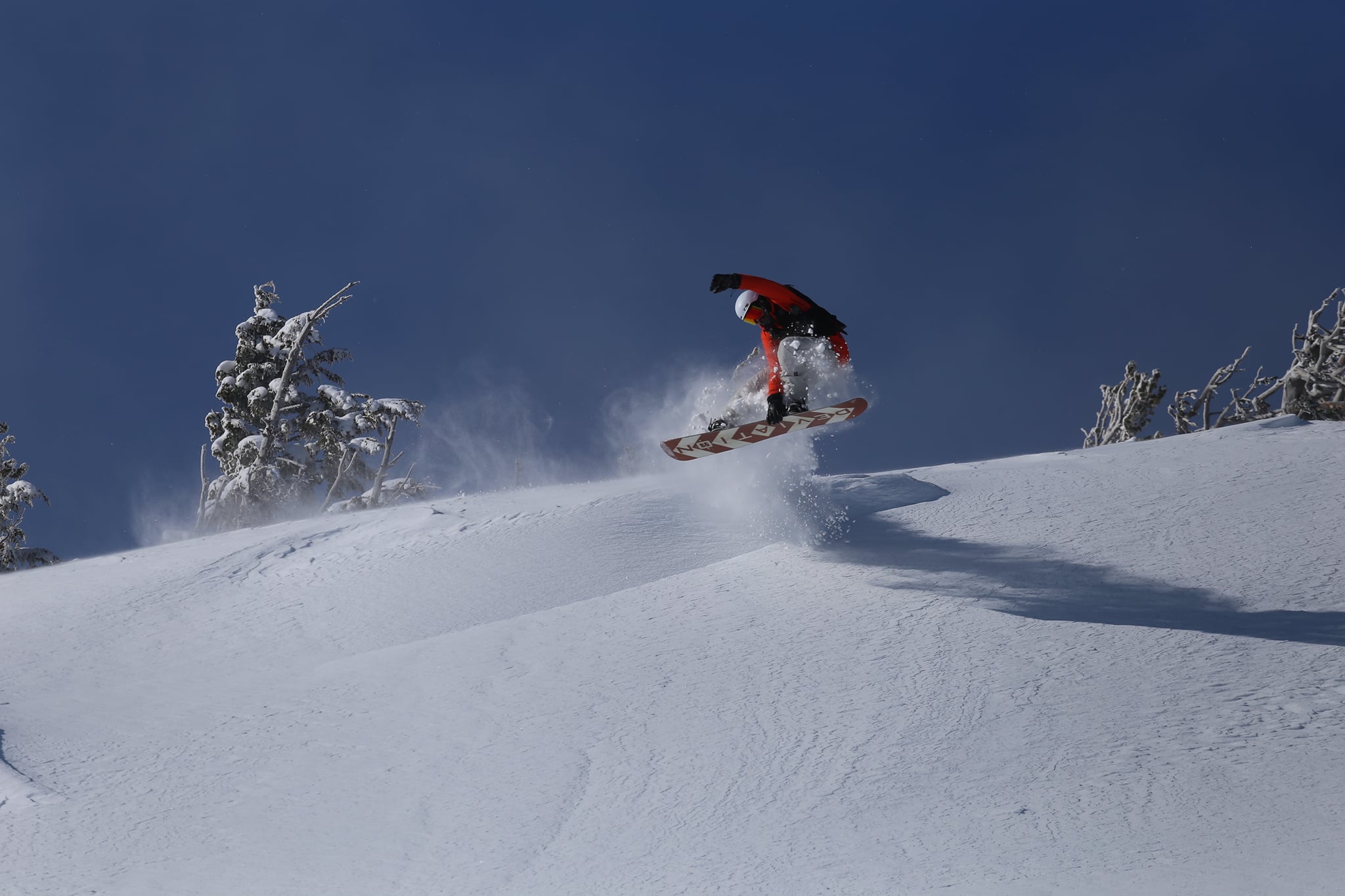 You may also be interested in our travel guide to Mount Hood, and the history of the flying bus trolley on Mount Hood.
Which of these is your favorite of the Oregon ski resorts? Let us know in a comment and tag the friends and family you want to go with.