If you are on the hunt for some finger-licking good BBQ in Oregon, look no further than Matt's BBQ in Portland. Barbecue is like the crown jewel of American cuisine, and Portland loves it just as much as the rest of the country does! So, when Yelp dropped a list of the best BBQ joints in every state, it was no shocker that Oregon's top pick was Matt's BBQ – the Texas-style food truck that's making waves on 4233 N Mississippi Ave! This of course is not to be confused with Podnah's, that won best BBQ in Portland per the Food Network.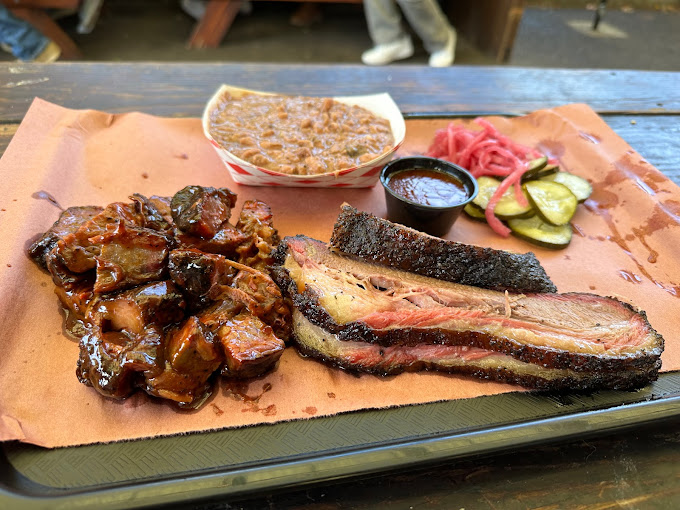 Matt Vicedomini, the brains behind Matt's BBQ, is no one-hit wonder, folks. He's branching out with spin-off restaurants like Matt's BBQ Tacos and the Thai-inspired Eem. It looks like Matt's empire is growing faster than a juicy rack of ribs on a hot grill!
---
RELATED: The 41 Best Oregon Mom & Pop Restaurants to Eat At in 2023
---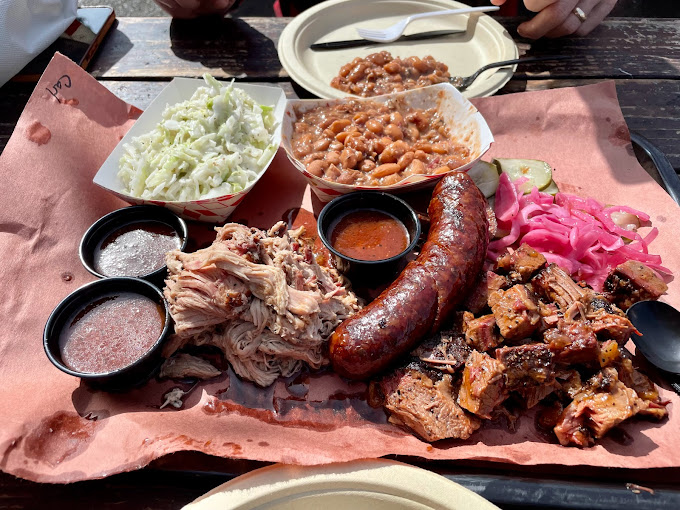 A master of big flavors, Matt works his magic inside a tiny food truck that packs a punch. His skillful smoking techniques are so impressive that even Guy Fieri's mouth couldn't resist the temptation. Guy couldn't get enough of the Texas-style spare ribs, which were smothered in a glaze infused with onions and garlic, and melted in his mouth with every bite.
The Whole Shabamwich is another must-try item on the menu. This hefty sandwich is a carnivore's dream, loaded with pulled pork, sausages, brisket, and a rib, all topped with a generous helping of coleslaw and pickles. Guy couldn't contain his excitement and declared it "dynamite, man."
Don't take my word for it, though. Yelp reviewers rave about the vibe at Matt's. One customer wrote, "The atmosphere is awesome, like being in a BBQ shack in Texas." Another said, "The space is great and feels like a spot where you just want to hang out."
Matt's offers everything from ribs and brisket to smoked turkey and vegan options. Yes, you read that right – they have options for our plant-based pals, too.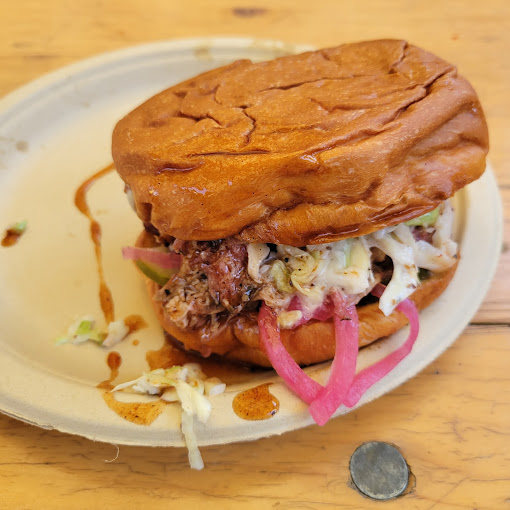 Let's start with the meats. The brisket is a standout item on the menu. It's cooked low and slow, so it practically melts in your mouth. And the ribs? Well, let's just say they're fall-off-the-bone tender with a smoky flavor that'll make your taste buds dance.
But don't sleep on the sides, either. The mac and cheese is a must-try. It's made with a creamy blend of cheeses and topped with breadcrumbs for a crunchy texture. The collard greens are also a fan favorite, seasoned to perfection with a touch of vinegar.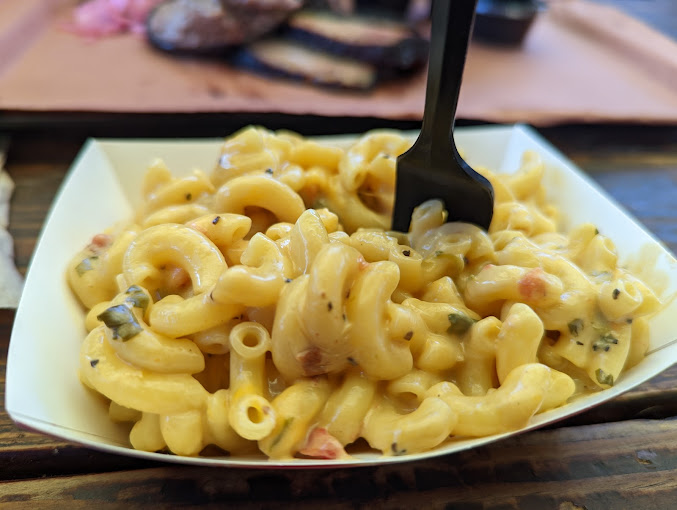 If you're feeling adventurous, try the Frito Pie. It's a dish that combines Fritos, chili, cheese, and sour cream all in one delicious bowl. Trust me, it's as amazing as it sounds.
Oh, and did I mention the drinks? Matt's has a great selection of local beers and ciders on tap, as well as a variety of soft drinks and teas. And for dessert, be sure to try the banana pudding. It's sweet, creamy, and downright addicting.
But let's not forget the real star of the show – the people behind the food. Matt's is family-owned and operated, and their passion for BBQ is evident in every dish they serve. Plus, the staff is friendly and always willing to chat about their process and ingredients.
One Yelp reviewer summed it up perfectly, saying, "I'm so glad to have found a place that truly cares about the food they put out and the experience they give their customers."
Looking for more amazing BBQ in Oregon? Make sure and check out one of our personal favorite places to visit, The Skyway Bar and Grill.