Headed down Mt. Hood from a long day of skiing or snowboarding? If you've passed the Skyway by then you're definitely missing out on some of the yummiest barbeque to be had in Oregon.
The Skyway Bar and Grill
The classic restaurant was hand-built in 1972 by Al and Opal Salazar, but things really got cookin' when Tom and Tracie purchased the structure in 2000. They decorated the unique building with art, antiques, and photographs in an unforgettable style, then brought in Texas transplant and chef, Jason Hornor. He came with a passion for barbeque, and the Skyway took on the presence we know and love today.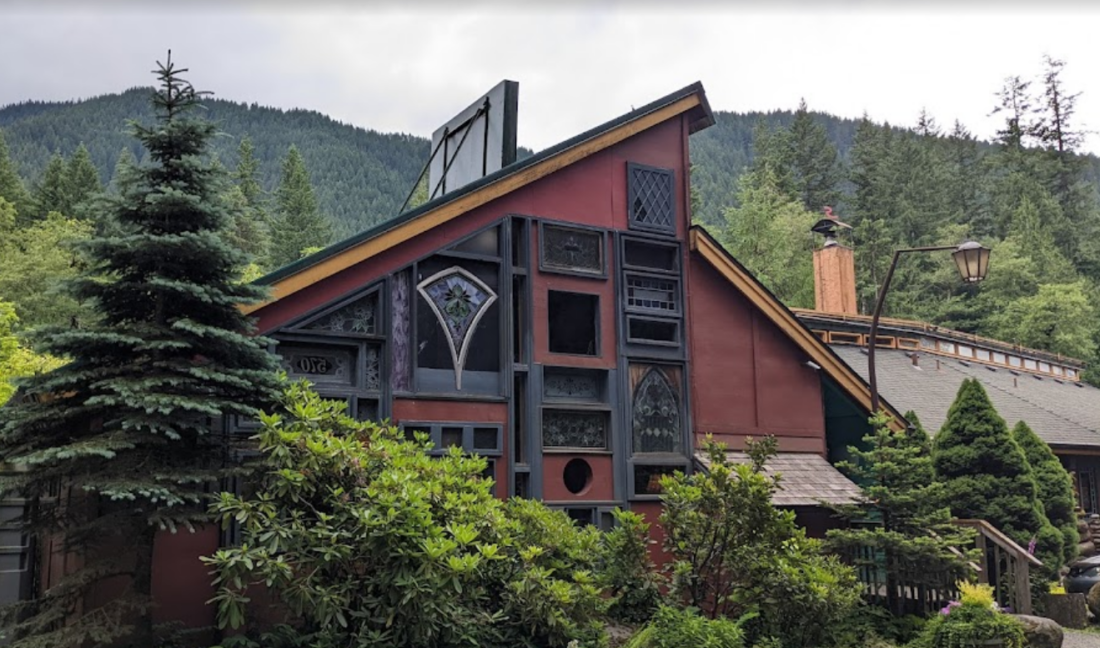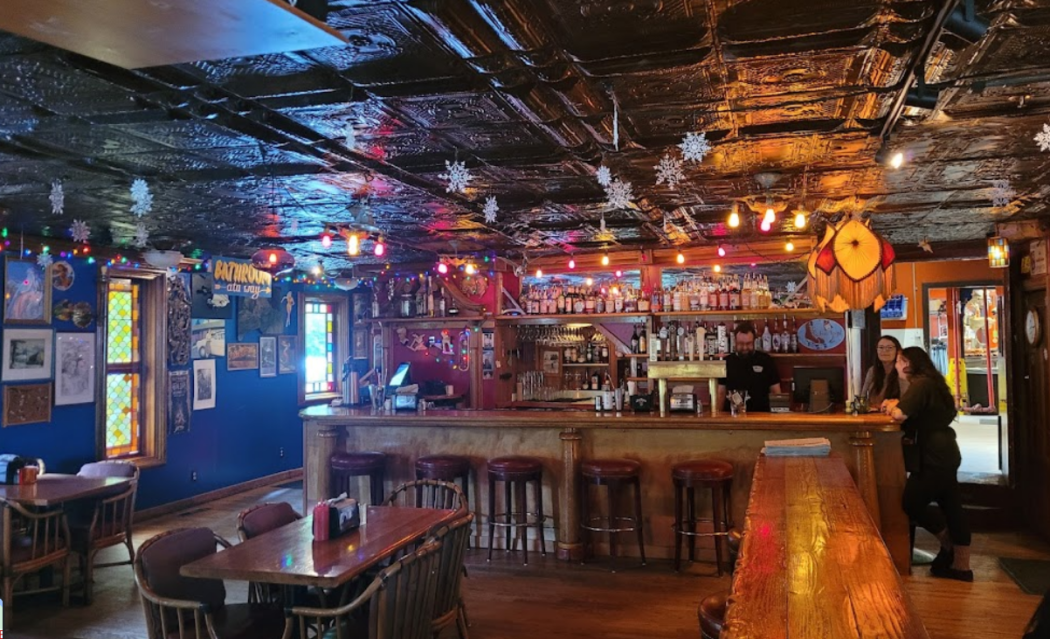 The name itself is a reference to the "Skiway" tram system that ran for a short time in the 1950s. The sky tram literally consisted of two buses, retrofitted as cable cars and offering daily rides from Government Camp to Timberline Lodge. You can read more about this epic fail of Oregon history in our recent article.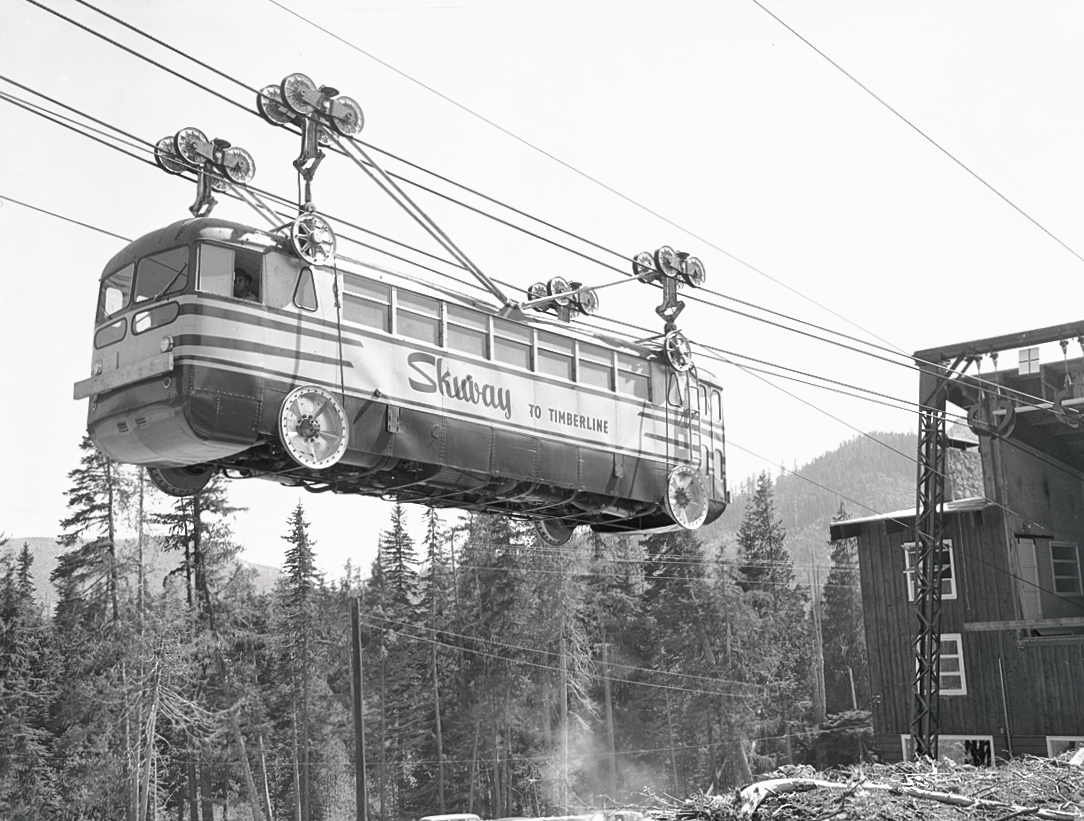 Inside you'll find the most unique architecture (with entire walls having been built from salvaged stained glass), cozy fireplaces, a live music stage (come on the weekends for bands from all over Oregon), and funky decor for days.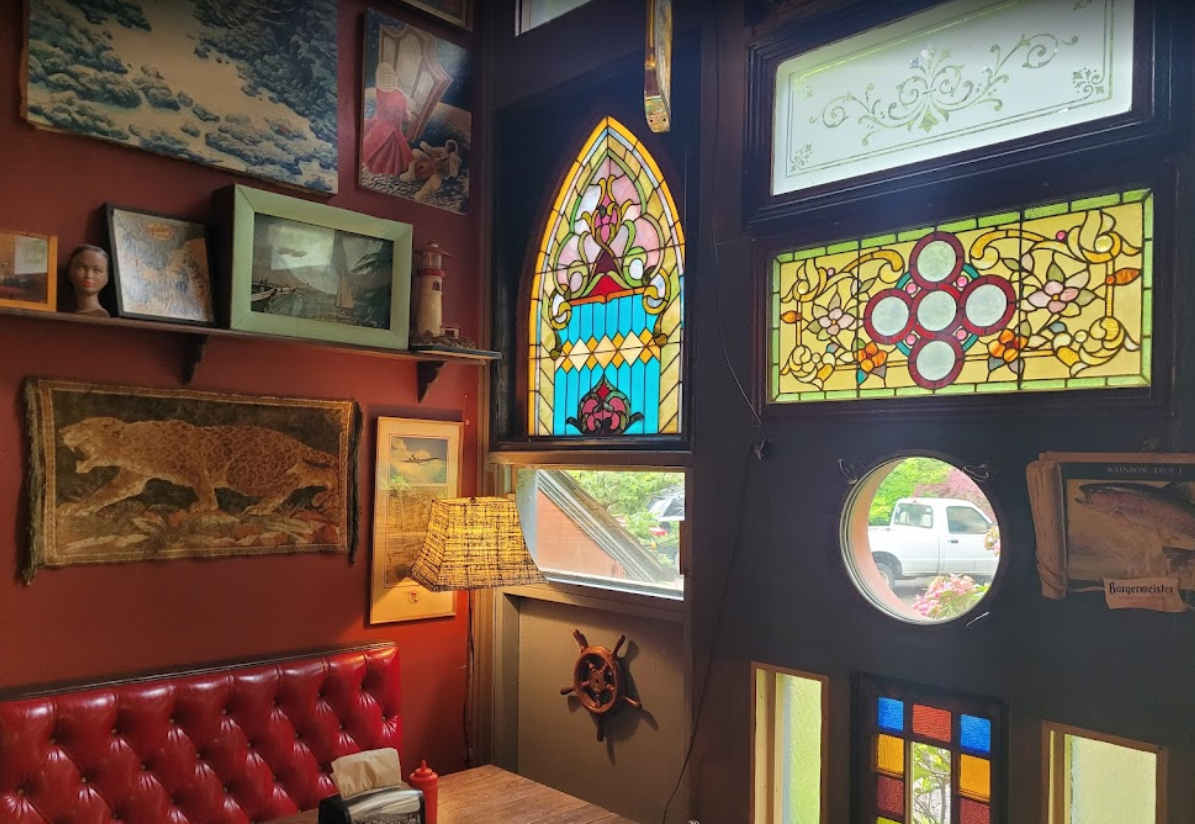 The menu at the family-friendly establishment is wonderfully sparse, offering a few options based around the delicious meats that are prepared daily. I'll admit it: I'm an appetizer freak, and our family went wild for the "Frickles" (southern fried dill pickle chips with aioli for dipping), and Skyway's classic Garlic Cheese Fries (topped with fried garlic, fresh parmesan cheese, and drenched in house-made cheese sauce).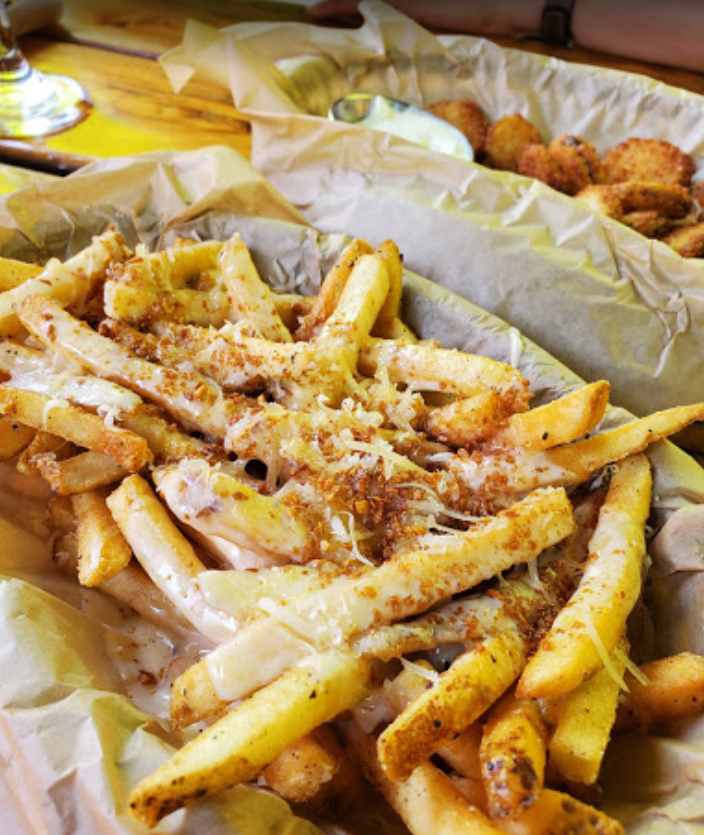 All of the BBQ'ed meats look so good that you'll have a hard time choosing what to get, trust me. I finally settled on the "Yard Bird", a brined and smoked chicken breast (wing still attached) with the crispiest skin holding in all the juiciness of the flesh. The rest of the fam had such a tough time deciding that they finally went with "The Sampler" and received plates (i.e. TRAYS) loaded with tender brisket, pulled pork, and a 1/4 rack of ribs.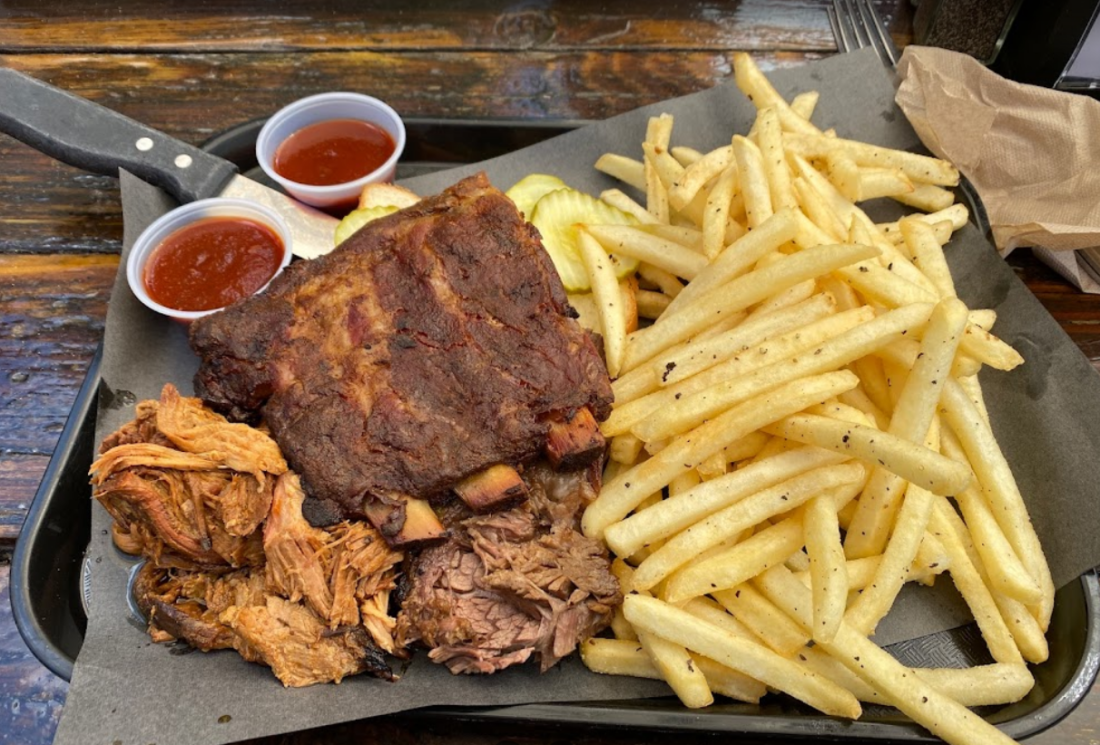 While all of the cow and pig is amazing, where the Skyway also shines is in the generous sides. Of course, you can go healthy with a salad or daily veggie choice, but I say that since you're already packing it away, you might as well go big or go home. My choices were the "Lumpy Mashers" (super creamy mashed potatoes with the skins left on), and the Baked Beans, which are so full of smokey, BBQ deliciousness you'll wish you had a bowlful.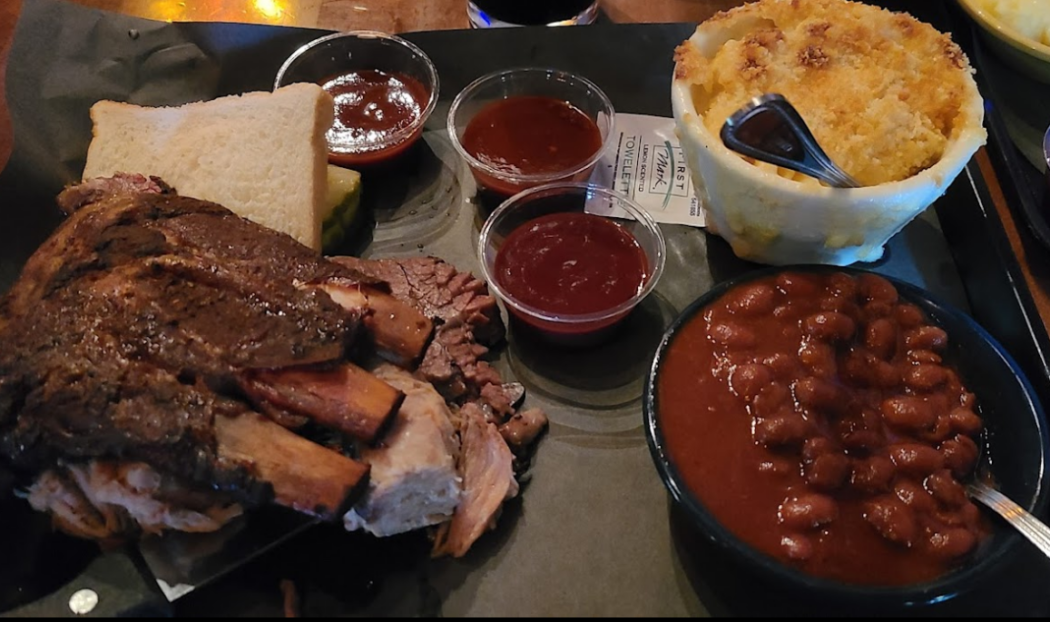 For just $3 more you have the option to add a cup of the gooey, creamy Mac-N-Cheese to your order, or to make a meal out of it. Their mac can be served in a "boat" and is fully customizable with bake-ins such as grilled onion, jalapeño, and pulled pork.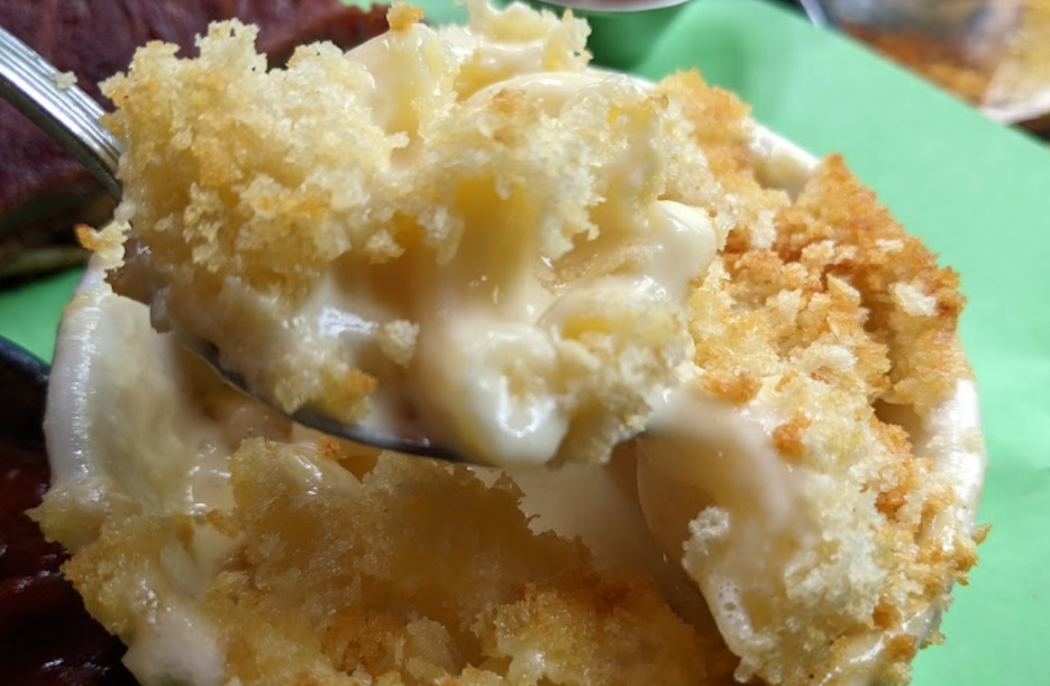 Make the Skyway your next stop along US 26, and be sure to bring a full belly along. You're going to need it.
---
The Skyway Bar and Grill
71545 E Hwy. 26
Zigzag, Oregon 97043
503-622-3775
Milepost 43
(12 miles downhill from Government Camp)