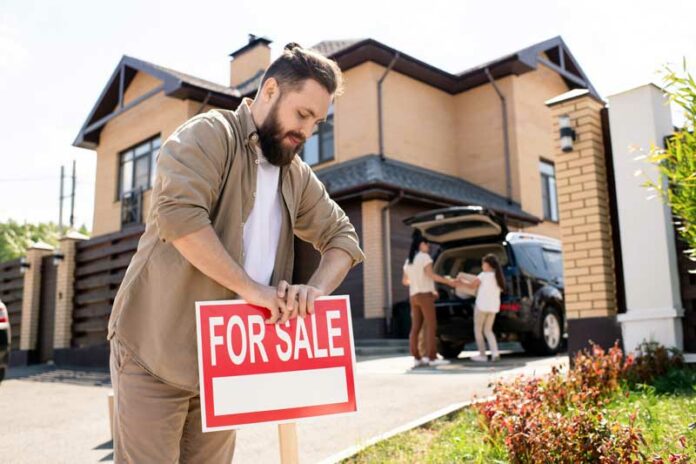 Long before our world drastically changed in 2020, Americans have made a habit of packing up in search of a better quality life. It wasn't too long ago, Oregon was the number one place to move to in 2016. In fact, for three years in a row, more people were moving to Oregon than anywhere else in the country. You could say our secret was out. Oregon was number one and seemingly favored for not only its vast beauty with endless outdoor activities, but its rich diversity.
Oregon's population increased by more than 40,000 people over the course of 2018 according to an estimate from Portland State University's Population Research Center. Since 2010, more than 400,000 residents have moved to Oregon, per an article from OPB in 2019.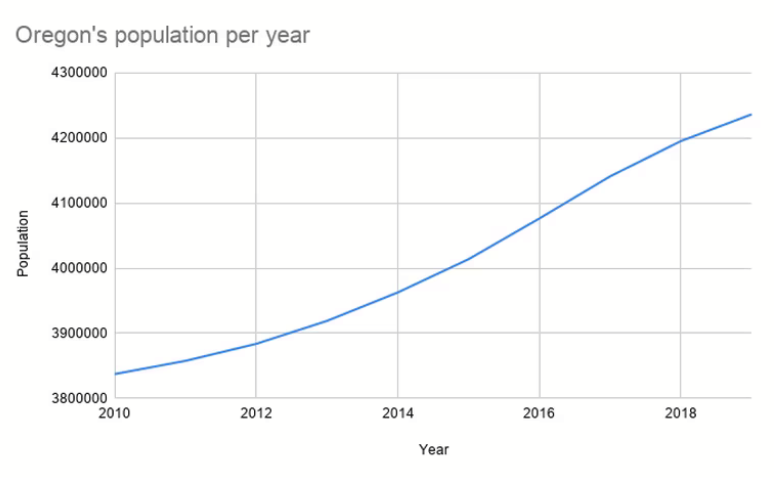 Portland quickly became one of the hottest places to live not only in the country, but in the world. The Portland metro area accounted for nearly half of the state's growth from 2018 to 2019. In fact, Tokyo has a slight obsession with Portland, as it's become an aspirational brand with more than a dozen Portland-themed restaurants, bars and shops in Tokyo's Shibuya ward. Willamette Week covered this just recently, which you may find very interesting. You can hit the link here to read more about that.
🚨 Yikes. Census estimates Oregon population declined in 2022. No rebound as of July 1st. This is a two or three alarm fire. -17,000 net domestic migration. If 2023 doesn't rebound, it's a five alarm fire for the economic outlook. 🚨 pic.twitter.com/a2Dx1566lz

— Josh Lehner (@lehnerjw) December 22, 2022
With rapid growth in the state of Oregon over the course of many years since 1983, that could be coming to a head. According to an article from OPB published by April Ehrliuch on Christmas of 2022, from July 2021 to July 2022 over 16,000 residents have left for various reasons.
Interestingly, for the first time since 1983 Oregon has seen a decline in population, mirroring a .04 decrease - the same number we saw forty years ago. While many Oregonians may naturally consider this good news as they have grown tired of out-of-staters moving here, creating competition for jobs and housing, as the article at OPB suggests this isn't necessarily a good thing as Oregon needs this growth to support our local economy.
Why Are People Moving Out Of Oregon
One might assume high housing costs in Oregon are a great contributor to people flocking the state. It has become increasingly challenging for low to middle class income folks to find affordable housing in many areas of Oregon, which to no surprise mirrors the same issue to its southern neighbor, California.
Josh Lehner, an economist with the Oregon Office of Economic Analysis, said housing affordability could be one factor playing into Oregon's declining migration, however he also mentions it's too soon to tell and would like to see more data in 2023. As far as the western states, Oregon, California and New Mexico are the only states to have population declines in 2022.
With an influx of new residents to Oregon, housing prices and other living costs naturally start to increase over time, and Oregon is no exception to becoming a hot spot for inflation. Quite simply, as many have stated and believe to be true, Oregon is a great place to live - if you are very wealthy.
With the cost of living rapidly rising (still Oregon's cost of living is 7% cheaper than Washington), paired with homicide at an all-time high in Portland, without saying for certain, this could very easily be contributing to so many leaving.
Homelessness In Oregon
It's no secret Oregonians have become increasingly frustrated with the homelessness rising problem, with no clear solution, for countless years now. It's virtually impossible to not get a glimpse of this extremely sad issue that plagues Portland, with tents and trash seemingly everywhere - especially downtown Portland.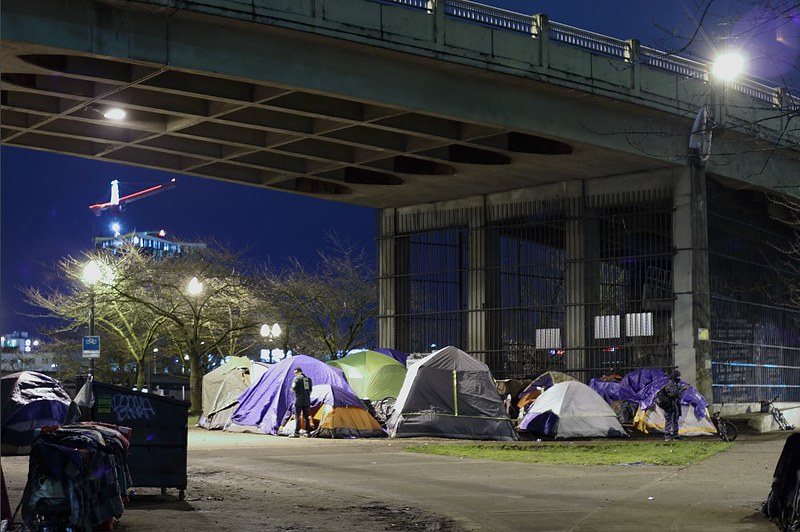 This has created a situation where many businesses have packed up and left, due to the problems arising from homelessness. This of course, is not just Portland as many communities across Oregon are experiencing the same issue. Again, with no certainty as I am merely sharing my own thoughts based on what many perceive as reasons to leave Oregon, this may very well be a factor for ultimately deciding to relocate to another state.
The 10 states with the most homeless people, according to this site, put California in at number one for the worst, with Oregon coming in at number seven. Oregon Democratic Gov. Tina Kotek was sworn in on Monday, Jan. 9, and promises her first order of business would be to tackle the homeless crisis we are experiencing.
Failing Public Schools In Oregon
And then there's another ugly statistic that we are faced with, and that being our failing public school systems. Of course, this is not just an Oregon problem, however it's no secret we aren't anywhere near the top as far as education goes.
According to an article from Wallethub, Oregon embarrassingly ranks at 44 just behind Mississippi, for top schools overall in the U.S. In order to determine the best and worst states for public-school education, WalletHub compared the 50 states and the District of Columbia across two key dimensions, "Quality" and "Safety." Sadly, Oregon also has one of the highest dropout rates in the country. In 2018, Oregon's public education system was ranked 8th worst in the United States.
Which States Are Americans Moving To The Most
So where is everyone moving to? Without getting into all the details as to why, throughout 2022 this article suggests the top states people are moving to are Florida, Texas, Arizona, North Carolina, and South Carolina. In Florida, 116,284 more Americans moved in than out. Americans are leaving the Northeast and California at a disproportionate rate. Illinois has also seen a dramatic decline in the number of residents moving in, compared to those moving out.
Per this article from Fox Business, showing the top 10 inbound cities in 2022, according to the moving company United Van Lines, many people are moving to coastal cities. Six out of the top ten inbound cities in 2022 were seaside cities like Wilmington, Myrtle Beach, SC, Fort Myers, FL, and Bellingham, WA. Interestingly, Eugene and Springfield, Oregon, made the list of top 10 inbound cities as well.
Every state, especially with rapid growth, has its own unique problems. Oregon is no exception. As an Oregon native myself, I have watched our beautiful state rapidly change, especially in the last decade. All the problems we face as discussed in this article absolutely need addressed sooner than later, and we clearly have our work cut out for us. Does this mean I'll be packing my bags and leaving the only state I've ever called home? Definitely not. Despite it's problems, Oregon in my opinion is one of the greatest places you could ever call home. Where else can you go in any one direction and within two hours be high in the mountains, walking along the shore on a beautiful beach, exploring a beautiful forest, or alone in the desert? We have it made here in so many ways, that go beyond just the outdoors, and for that I am grateful. At least for now, I have no intention on leaving anytime soon, as I still feel it is a wonderful place to live.