Farmers grow a lot of different crops across our beautiful state: from grapes and sweet cherries, to coastal cranberries, red clover, pears, lavender, and more. None of these crops would flourish without bees however. Bees are essential to wild flowers that grow in open meadows, to crops, and to our own gardens. Now, just as bees help our plants and crops to flourish, we have an opportunity to help bees thrive by purchasing new Oregon Pollinator Paradise license plates.
Oregon's New Pollinator Paradise License Plates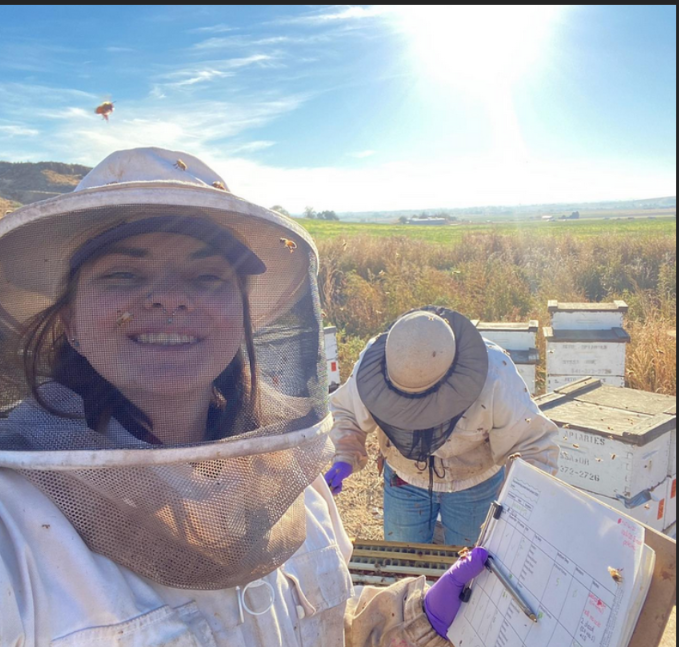 Are you a friend to friendly pollinators like the wild yellow-faced bumble bee and the managed honey bee? Do you want to help them out and get something cool in return? When you buy the new Pollinator Paradise license plate for your car, funds go directly to research for how to keep honey bee stocks healthy, the identification of bee species found across Oregon, and also helps to fund graduate students focusing on the study of bees.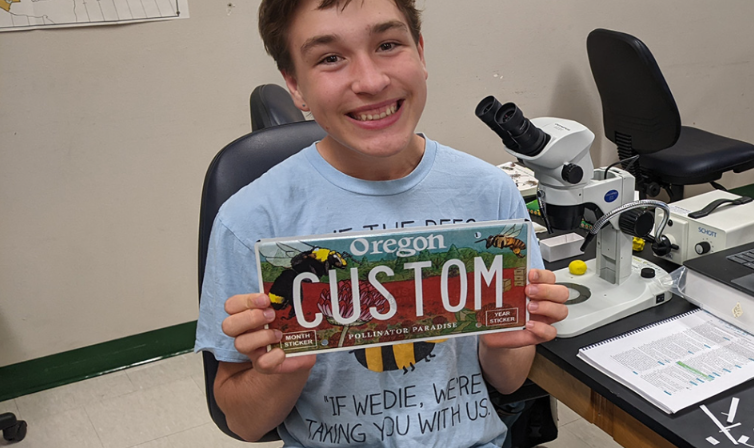 It's a good deal for the bees, and for those that purchase these stylish license plates designed by artist and high school student Marek Stanton from Summit Learning Charter School in Estacada Oregon.
If you want to purchase a voucher for one of these plates head to the website here.
How Do You Get The New Pollinator Paradise License Plates In Oregon?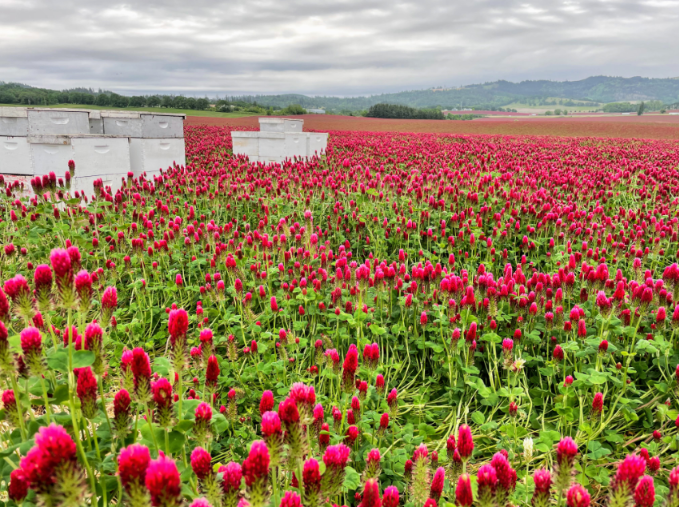 Buy a voucher here for $40.
After 3,000 vouchers have been sold, the plates will go into production.
Take your original paper voucher to any Oregon DMV location to redeem it for your plates. You will have to fill out the appropriate DMV forms and pay registration and other fees due.
Things to note: Every time you renew your plates you'll be charged an additional $40 (this is on top of DMV renewal fees). $5 of this $40 goes to the DMV, and $35 goes to support pollinator programs in the Horticulture Department at Oregon State University.
Will you be buying the new bee plates to support Oregon's local bee population? Let us know in a comment and tag the gardeners in your life!