Cooler autumn nights and beautiful fall foliage are once again upon us, and now's the time to start looking for fun activities to do with your family in Oregon. A yearly family tradition for many Oregonians is a visit to Smith Rock Ranch. This place is like Halloween meets a wild west showdown, and it's the hoedown you didn't know you needed. With a wild west shooting gallery, petting zoo, awesome corn maze, pumpkin cannons and more, this Oregon pumpkin patch is a must visit this year.
A Pumpkin Patch With Roots In Central Oregon - Smith Rock Ranch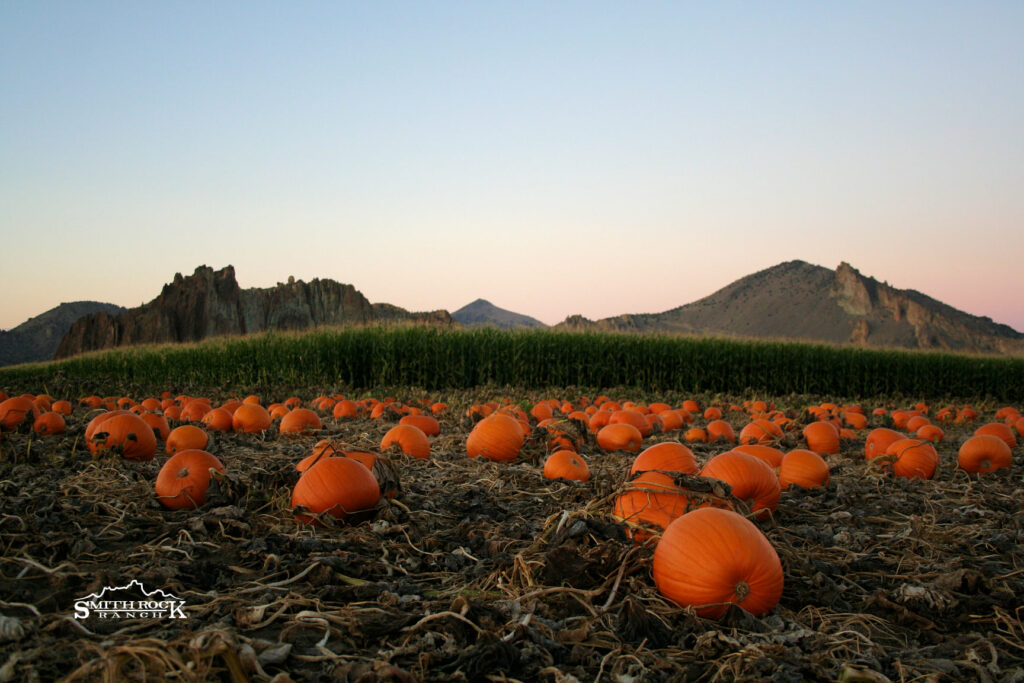 Smith Rock Ranch was born in 2001 when the Lisignoli family came to town and set up shop in an old, neglected farmstead in Terrebonne. Nestled right next to those jaw-dropping cliffs of Smith Rock State Park, this family ranch is where the action's at this fall!
Ponies, Barnyard Golf, Wagon Rides And More At Smith Rock Ranch Pumpkin Patch!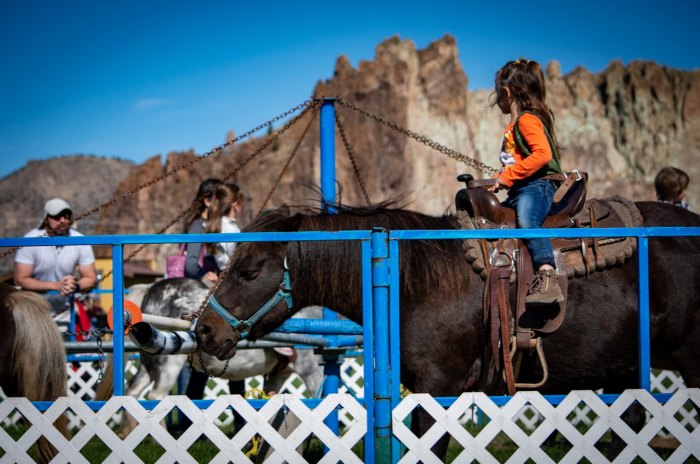 First things first – saddle up, little buckaroos! They've got pony rides for the young'uns, so your kiddos can hop on their favorite pony for a rootin' tootin' good time. Just remember, these pony rides are for the youngsters who tip the scales at 70 pounds or less.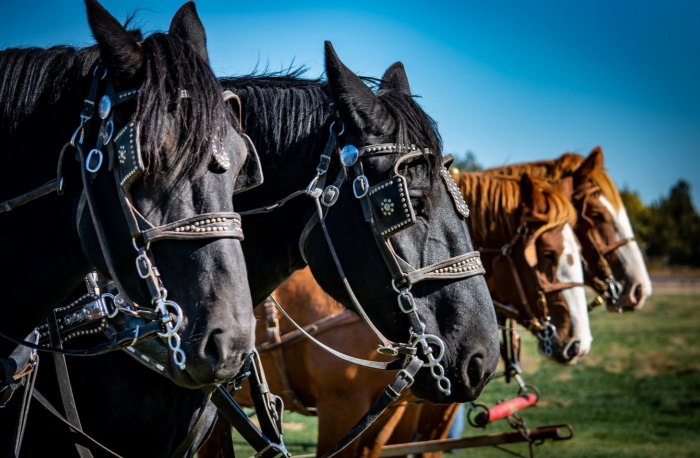 But hold on to your cowboy hats; there's more! Take a ride on a horse-drawn wagon, go pumpkin pickin' in the huge pumpkin patch, or try your hand at some barnyard golf. Yessiree, partner, there's a heap of fun to be had!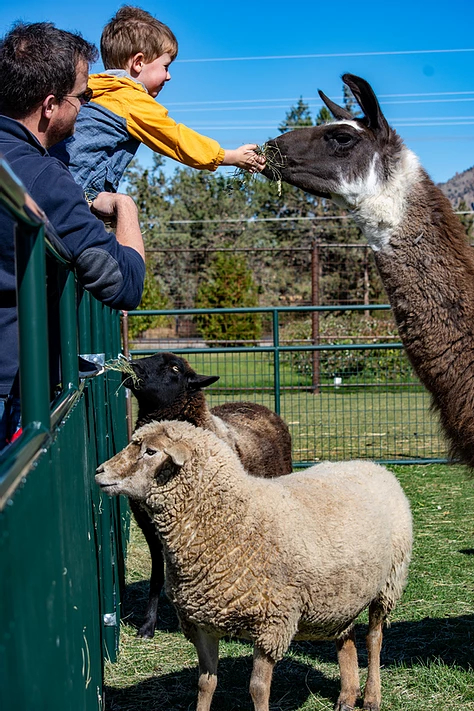 Don't forget to get your faces painted, cozy up to the critters in the petting zoo, and hop on the Zoo Train for a ride!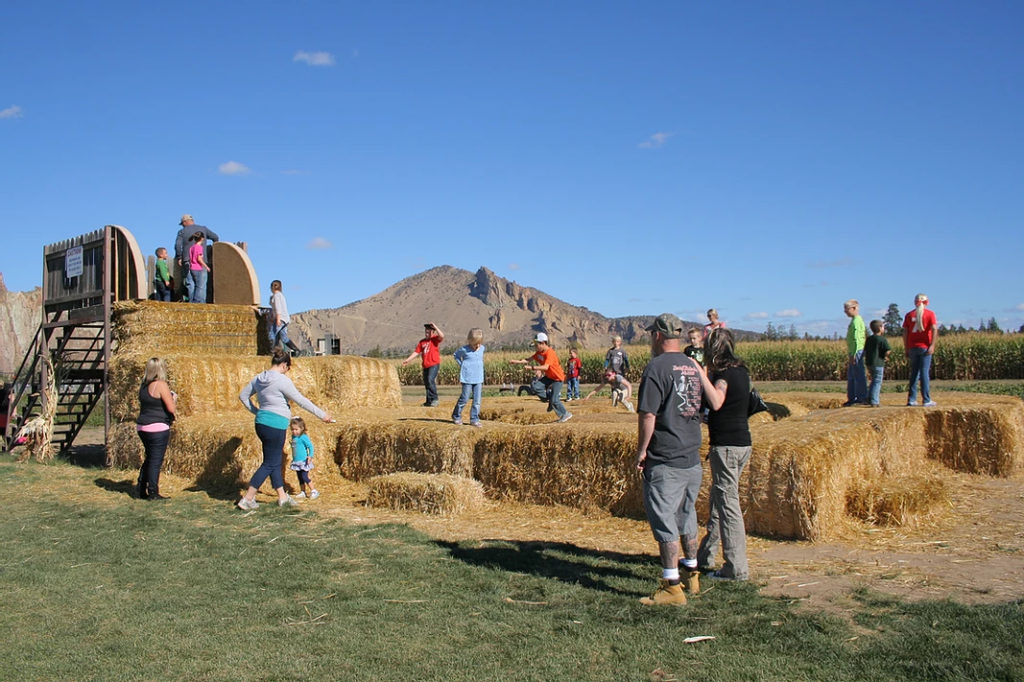 This place has more action than a rodeo!
Corn Maze Capers At Smith Rock Ranch In Terrebonne, Oregon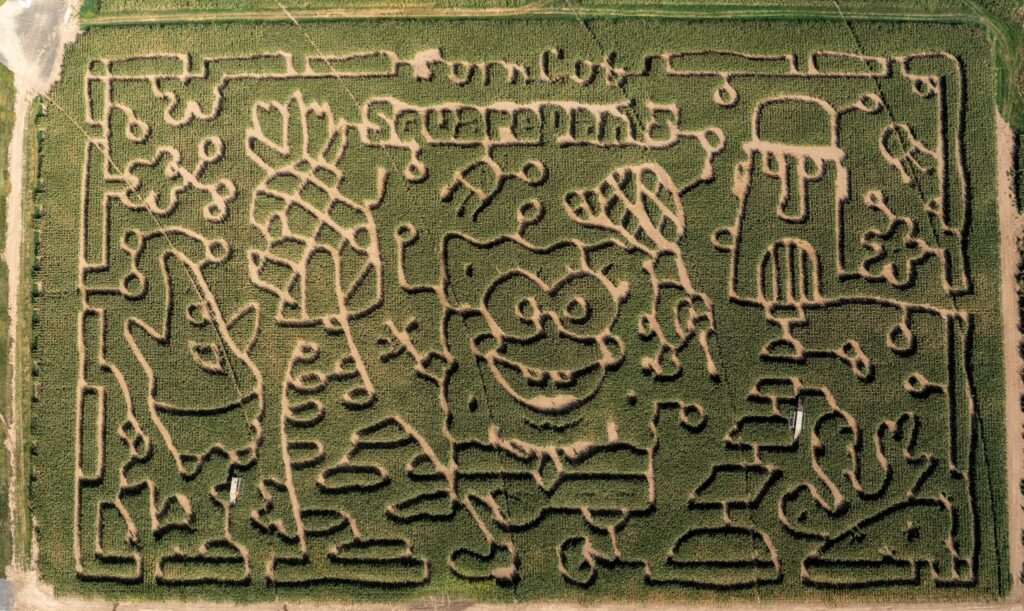 The corn maze is the star of the show every year at Smith Rock Ranch. What can we say other than it's a-maize-ing! They switch it up every year. Star Wars, Wizard of Oz, Pac-Man – you name it, they've had it.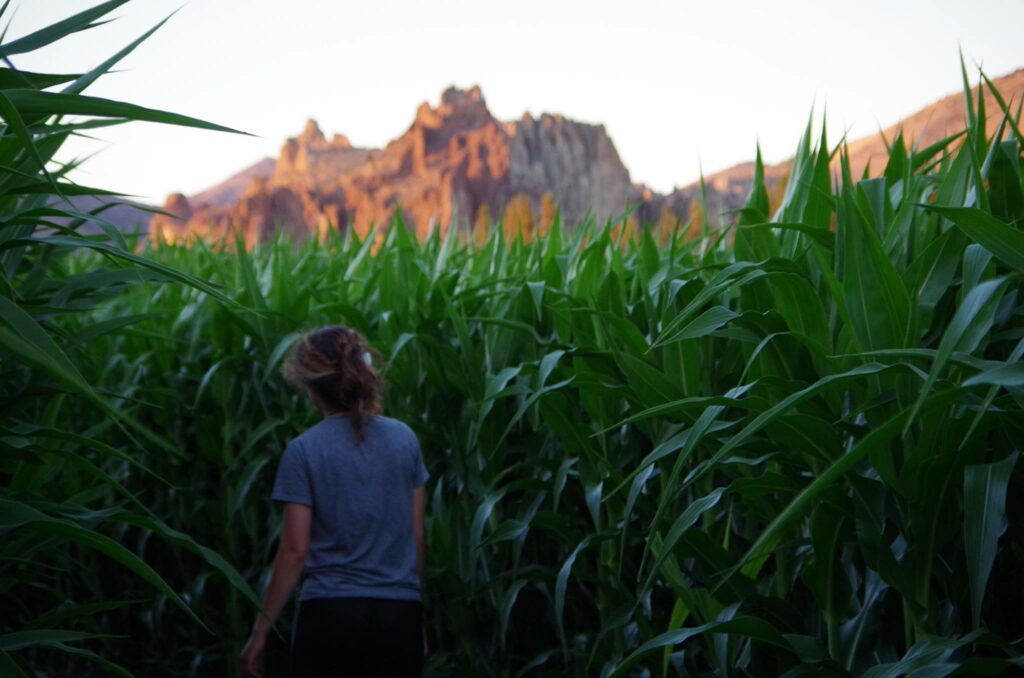 And guess what's in store for 2023? It's none other than SpongeBob SquarePants himself! Get lost in Bikini Bottom right here in Oregon!
Pumpkin Cannons – Blastin' Pumpkins To The Sky!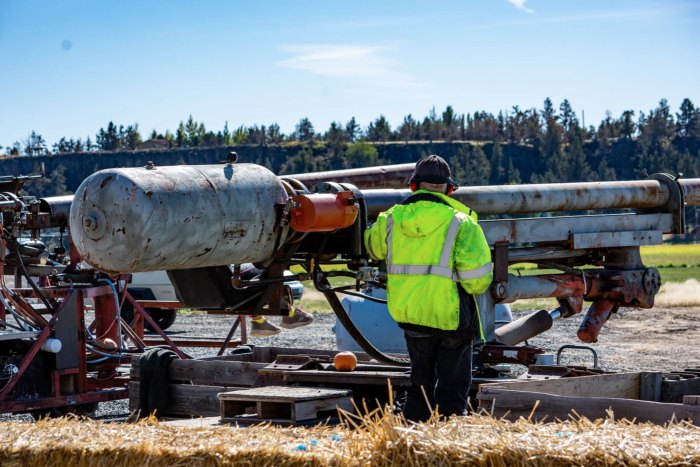 Have you ever wanted to launch a pumpkin from a cannon? Well, partner, you're in luck! At Smith Rock Ranch, you can shoot pumpkins into the stratosphere.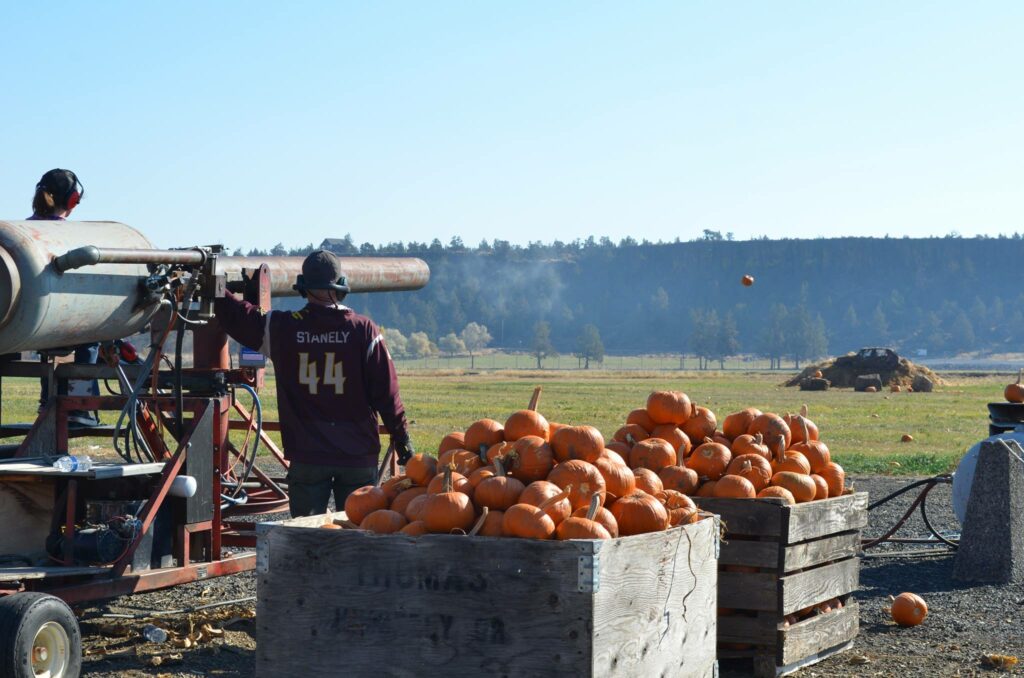 It's a real hoot and a half!
Picking The Perfect Pumpkin At Smith Rock Ranch In Terrebonne, Oregon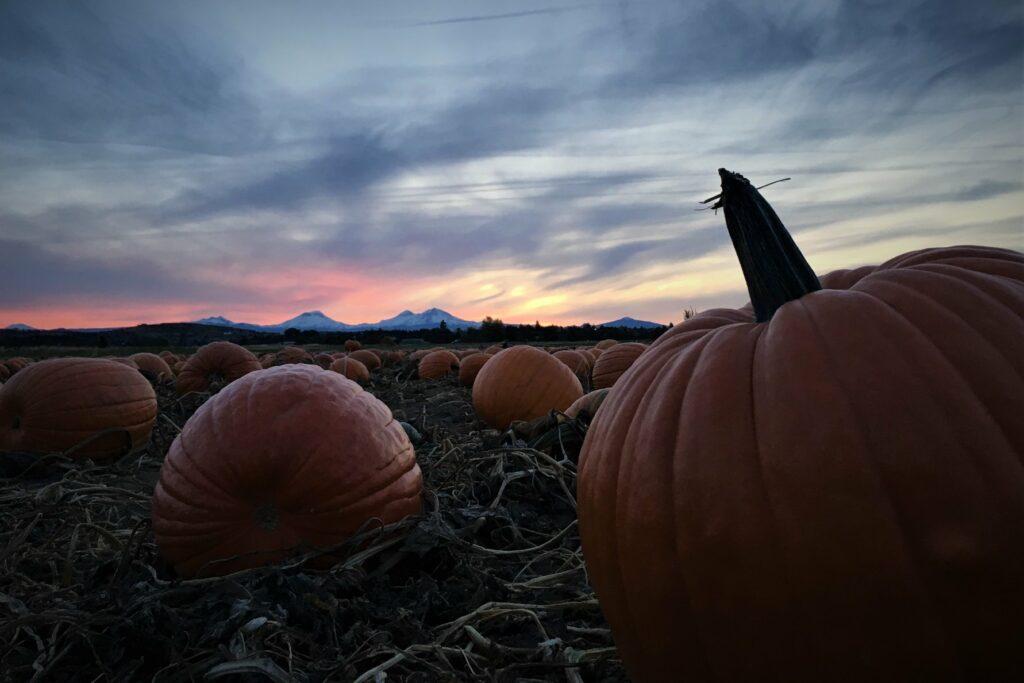 Of course, no trip to the pumpkin patch is complete without hunting for the perfect pumpkin. Head on over to the patch and scout out that big, orange beauty to light up your porch and scare away them varmints!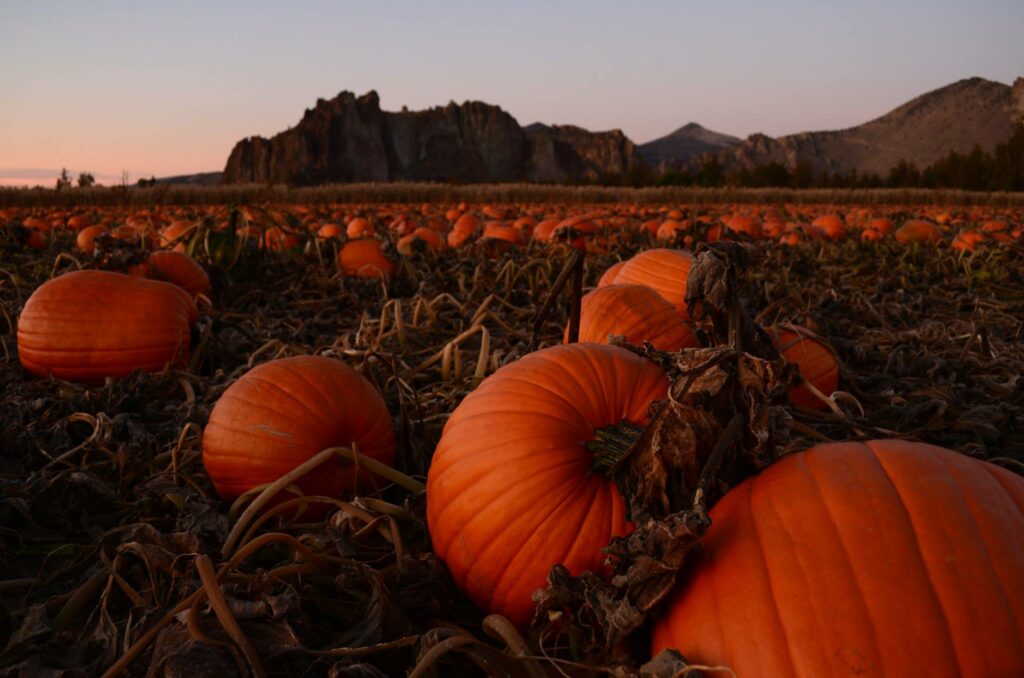 Show Off Your Sharpshootin' Skills At The Smith Rock Ranch Shooting Gallery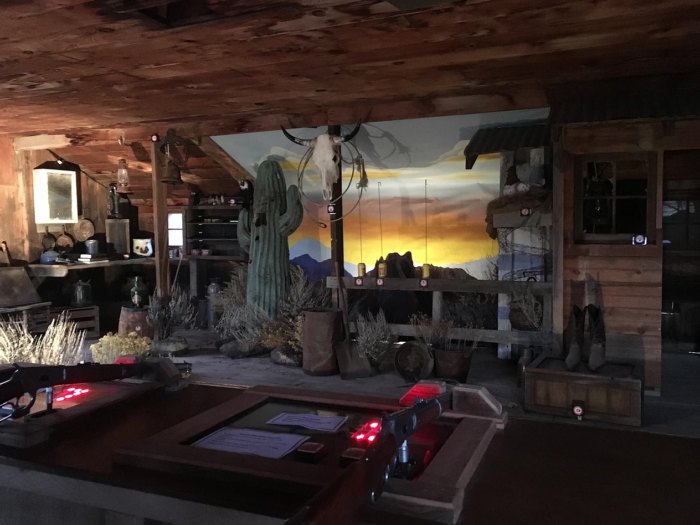 Fancy yourself a sharpshooter? Test your mettle at the western-themed Skull Hollow shooting gallery. Compete with your family and friends and prove you've got the quickest draw in the west.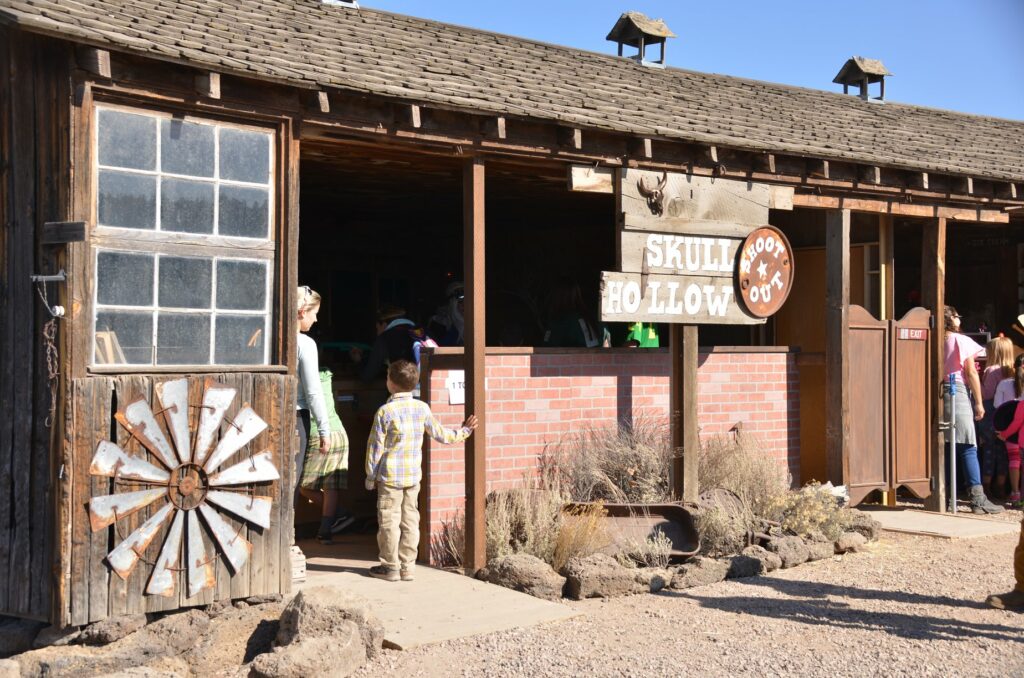 Dog Friendly Digs At The Bark Park
Folks, this place even welcomes your four-legged sidekicks! There's a fenced-off area, the Bark Park, where your pooches can run wild and free. Just make sure to keep an eye on them, and don't let them venture into the maze.
Check Out The Harvest Market, Live Music And More At Smith Rock Ranch In Central Oregon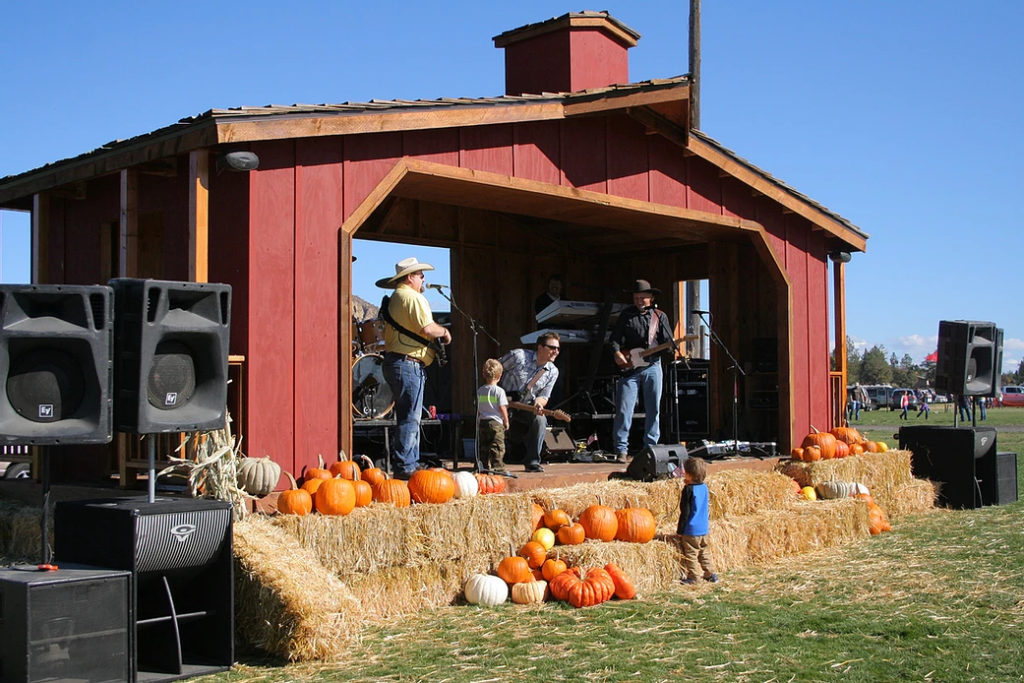 One of my personal favorites at Smith Rock Ranch is the harvest market. Load up on specialty pumpkins, gourds, honey, winter squash, jams that'll make your taste buds dance a jig, and all sorts of fall goodies.
If you time it right, you might catch a hootin' and hollerin' live music show. Weather permitting, Smith Rock Ranch will have some toe-tappin' tunes to keep your spirits high!
Check out a list of all of the activities at Smith Rock Ranch this year here.
Smith Rock Ranch Pumpkin Patch And Corn Maze Information 2023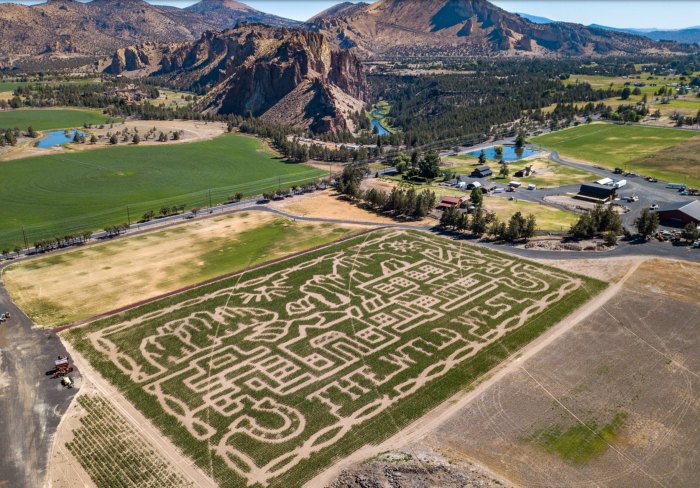 Dates: Smith Rock Ranch will be open from September 30th, to October 29th, 2023.
Corn Maze And Activities Hours:

Sunday: 10 AM - 6 PM
Friday: 12 PM - 6 PM
Saturday: 10 AM - 6 PM

Pumpkin Patch And Market Hours:

Sunday: 10 AM - 6 PM
Monday: Closed
Tuesday - Friday: 12 PM - 6 PM
Saturday: 10 AM - 6 PM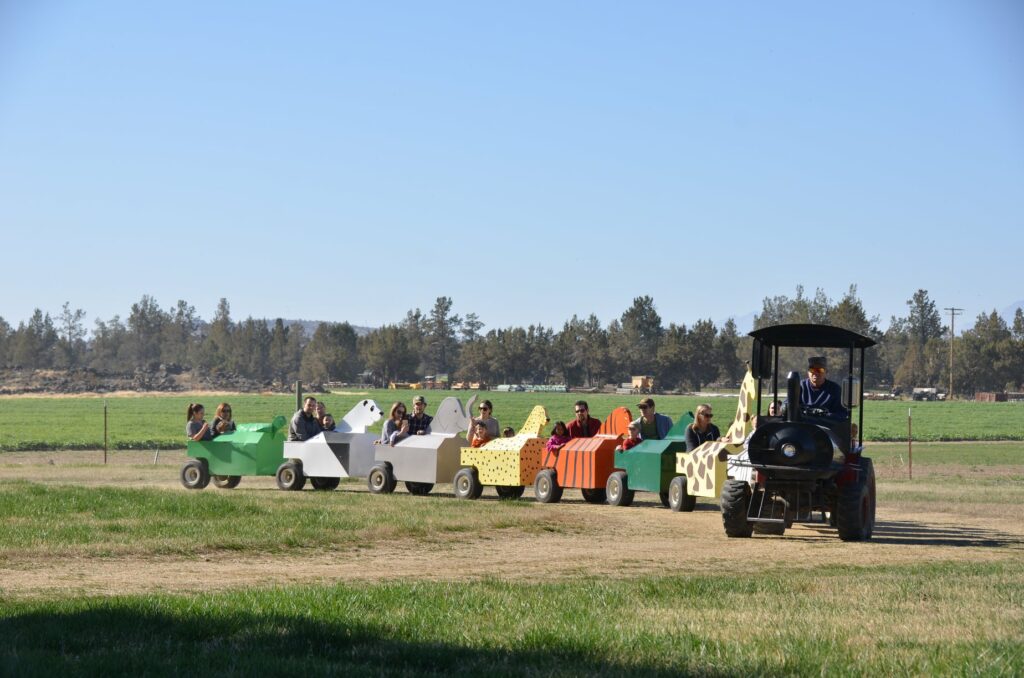 Cost And Tickets:

Corn Maze Tickets: 5 years and under - Free. 6 Years and older $10.
Activities cost: 1 Token - $4, 4 Tokens - $16, 8 Tokens - $30.
Or you can get a ticket package for $30 which includes one corn maze ticket and 5 tokens.
We recommend beating the line and purchasing your tickets online ahead of time here.
Please note: You don't need tickets to get into the pumpkin patch or market.

Location: 1250 NE Wilcox Ave in Terrebonne, Oregon
Phone: (541) 504 - 1414
Get more Information at the Smith Rock Ranch website.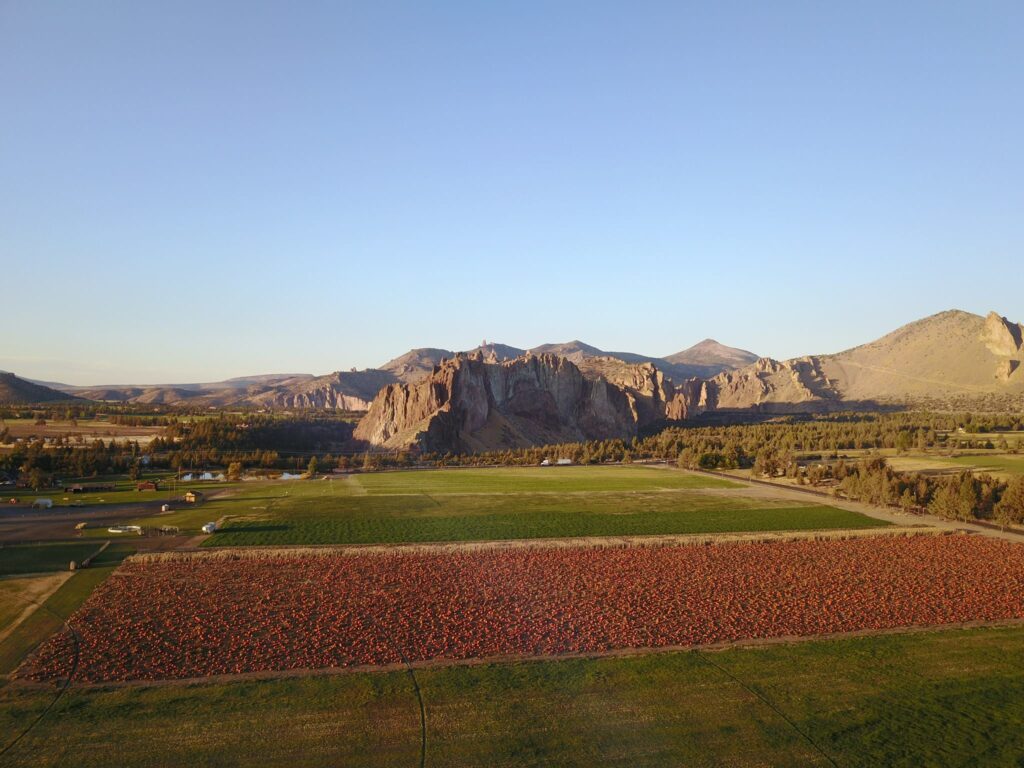 We think you'll also like reading our Guide To Oregon Pumpkin Patches, as well as getting a look into these six pretty covered bridges to check out in Oregon during the fall.
Have you ever been to the pumpkin patch at Smith Rock Ranch? What's your favorite activity when you go? Let us know and tag the friends and family you want to go with this year!