Tucked away in the heart of Oregon lies Springfield, a city known for its rich cultural heritage, lush green landscapes, and a population that's always had a penchant for fresh, local produce. With a current estimated population of around 62,000, Springfield isn't just famous for its beautiful scenery or the iconic Simpson family that fictionally hails from its quarters. It's also known for the local businesses that have been feeding and sustaining its residents for decades. One such establishment is Bright Oak Meats, a name that I, as a regular customer, swear by whenever the craving for high-quality meat and jerky strikes.
Their jerky is honestly nothing short of amazing!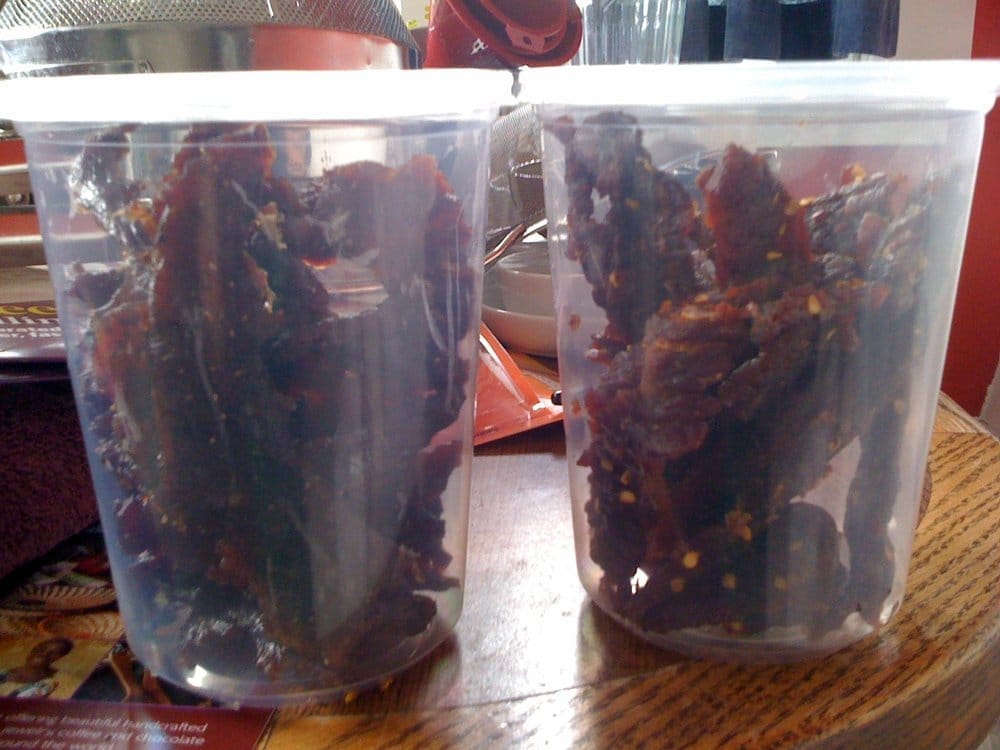 In today's world, procuring meat is undeniably easy — you can even find it pre-packaged in tubes at ubiquitous chain grocery stores! However, for those truly in search of unparalleled quality, shopping local remains unmatched.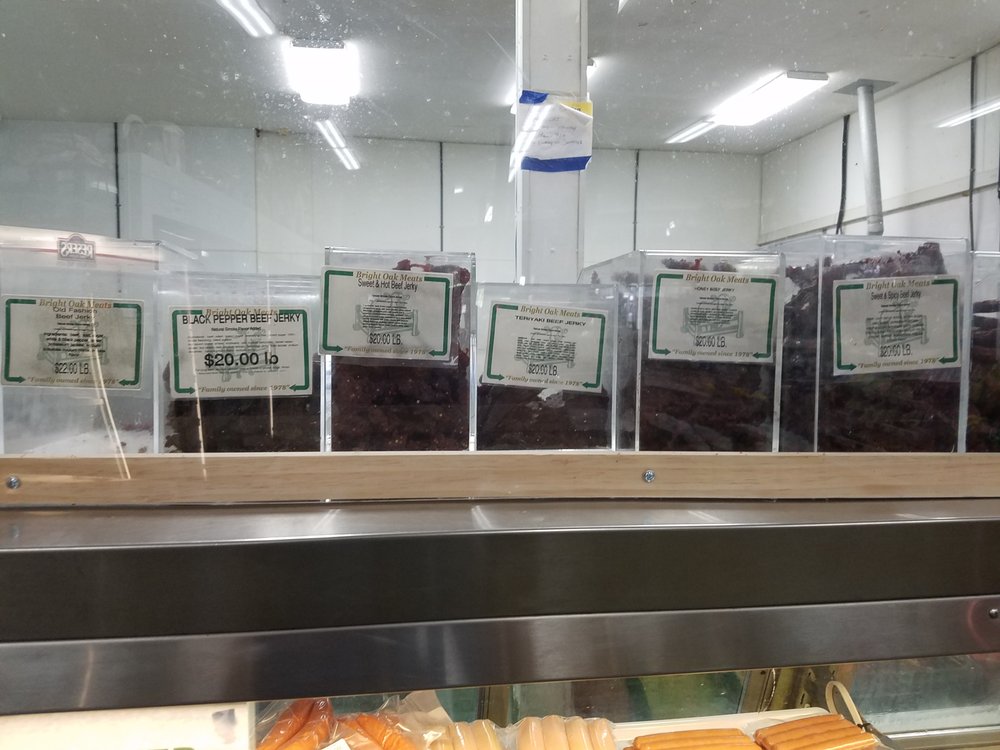 Bright Oak Meats is a testament to the perfect blend of quality and affordability. They take pride in offering locally-sourced beef that is not only free from hormones but is also grass-fed, with a final diet of grain in the last six weeks.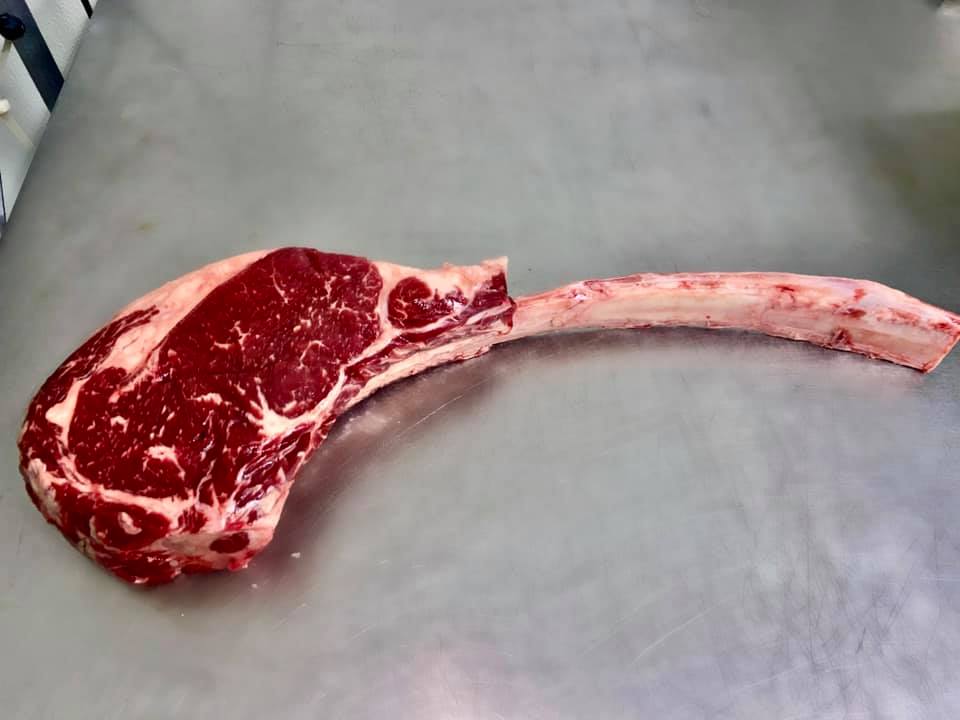 Their commitment to excellence doesn't stop there. The array of choices available to customers is vast, featuring a diverse range of cuts and types of meat. Whether you're in the mood for bison, exotic frog legs, rich goose, tender lamb, or even adventurous alligator, they have it all, ensuring every palate is catered to.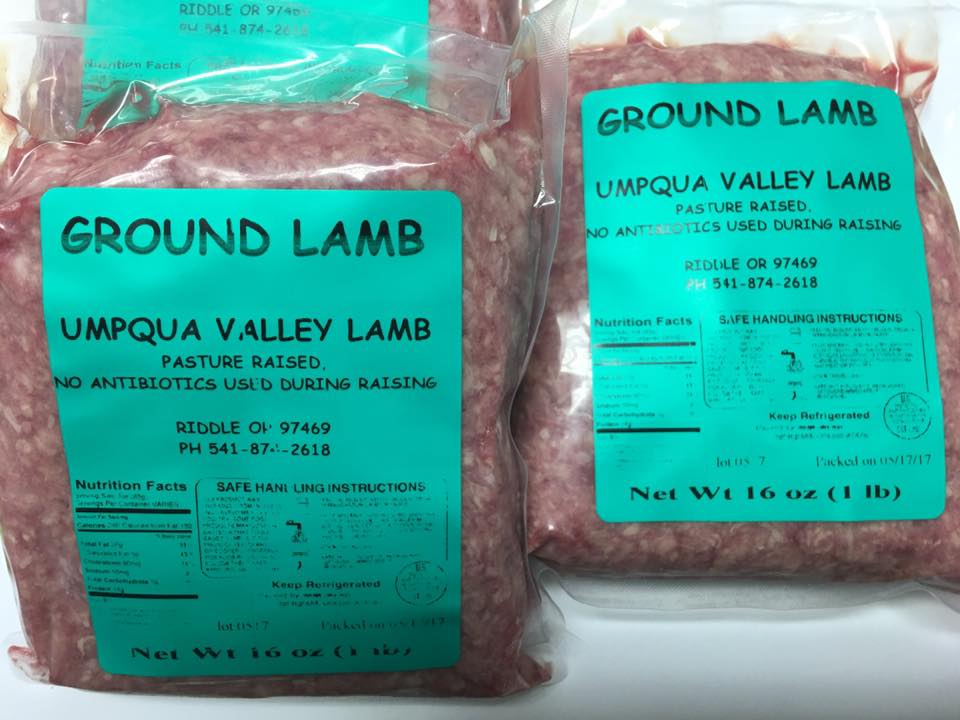 The next time you're on the hunt for beef, pork, seafood, or chicken, heed our suggestion and gravitate towards the premium offerings that local sources proudly provide.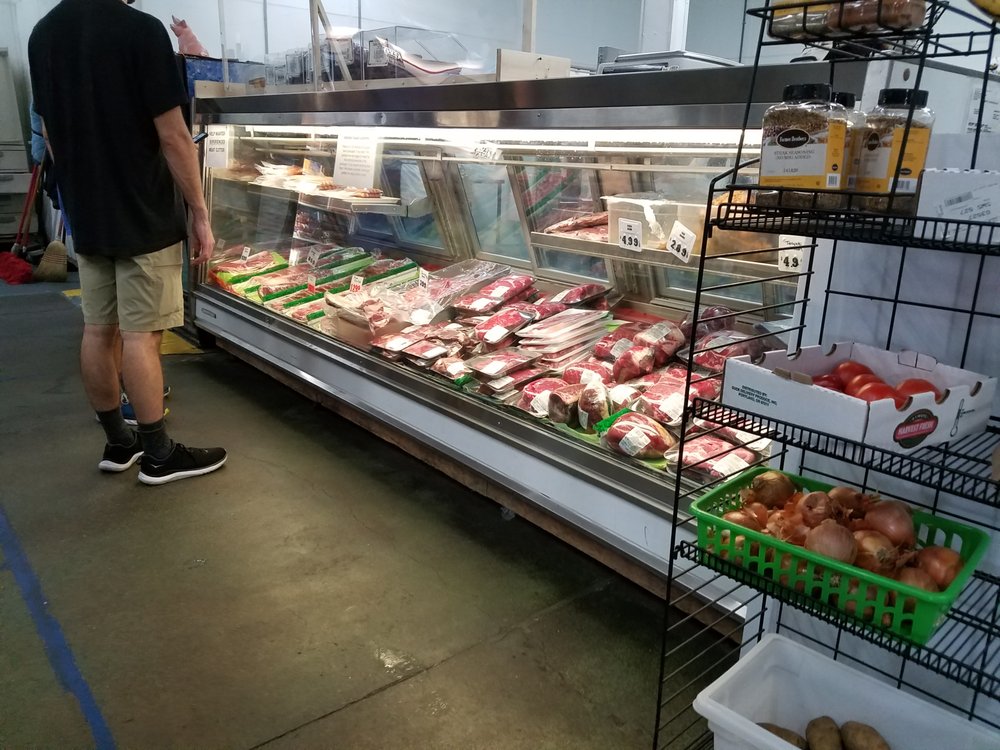 Bright Oak Meats stands as a beacon of excellence in the meat processing industry, with Mohawk Valley Meats playing a pivotal role in ensuring this reputation. This division handles everything from the harvesting of animals to breaking down the carcasses into primals. Once this foundational work is done, the meats are sent to Bright Oaks for further processing.
For pet owners in search of high-quality raw dog food, Bright Oak Meats has established itself as the go-to place in the region. Not only do they offer an exceptional product tailored to the nutritional needs of pets, but they also provide commendable customer service, even with a limited staff. It's essential to remember that this isn't a large retail chain with ample resources, but a smaller establishment resiliently navigating post-pandemic challenges. Their commitment to service, even amidst the known challenges of staffing shortages, is a testament to their dedication and passion for the community they serve.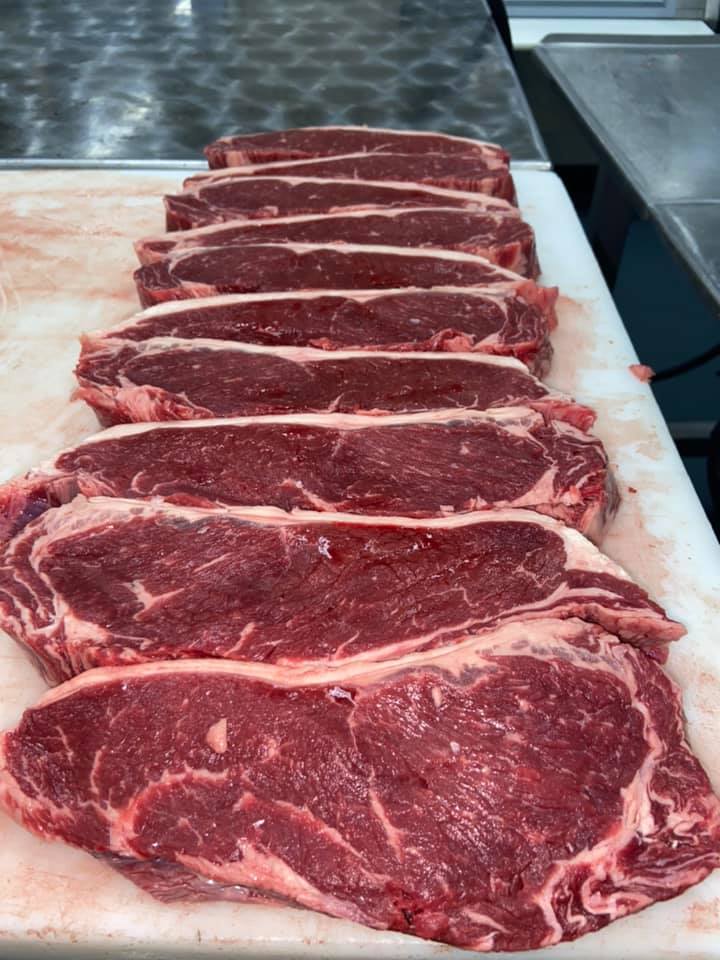 The reach of Mohawk Valley Meats isn't limited to just Bright Oaks or Springfield. Their renowned butcher service extends far and wide, catering to farmers from Washington, Oregon, California, and even Nevada. Whether it's a small farmer selling half a beef to a dedicated customer or the processing of hundreds of heads of lamb for large grocery chains in cities like Portland and Seattle, Mohawk Valley Meats manages it all with an unwavering commitment to quality. In fact, anyone familiar with farmers markets, local stores, or even those who stock their personal freezers with top-tier produce, would have undoubtedly come across products processed by Mohawk. It's a testament to their unwavering dedication to quality and their vast network.
In terms of diversity, Mohawk's expertise is not limited. From beef, pork, and lamb to the more exotic buffalo, emu, and elk, they have a wide range of species under their belt.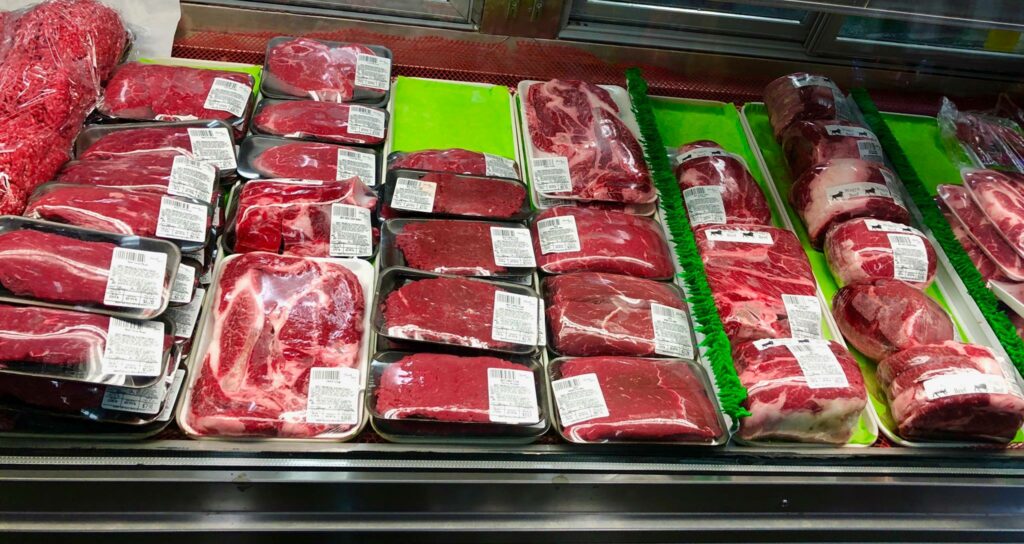 The driving forces behind Bright Oak Meats are Dave and Darla Harris, who have been at the helm since 1978. The acquisition of Mohawk in 1995 came at a time of industry change. Before then, the norm was to work with full 1/4 and 1/2 carcasses. However, as trucking these massive pieces became increasingly complex, the market started gravitating towards more efficient boxed meats. But Bright Oaks, with its dedication to tradition and quality, wanted to remain loyal to the practice of dry-aged carcasses. This commitment led to Mohawk becoming an integral part of the Bright Oaks family.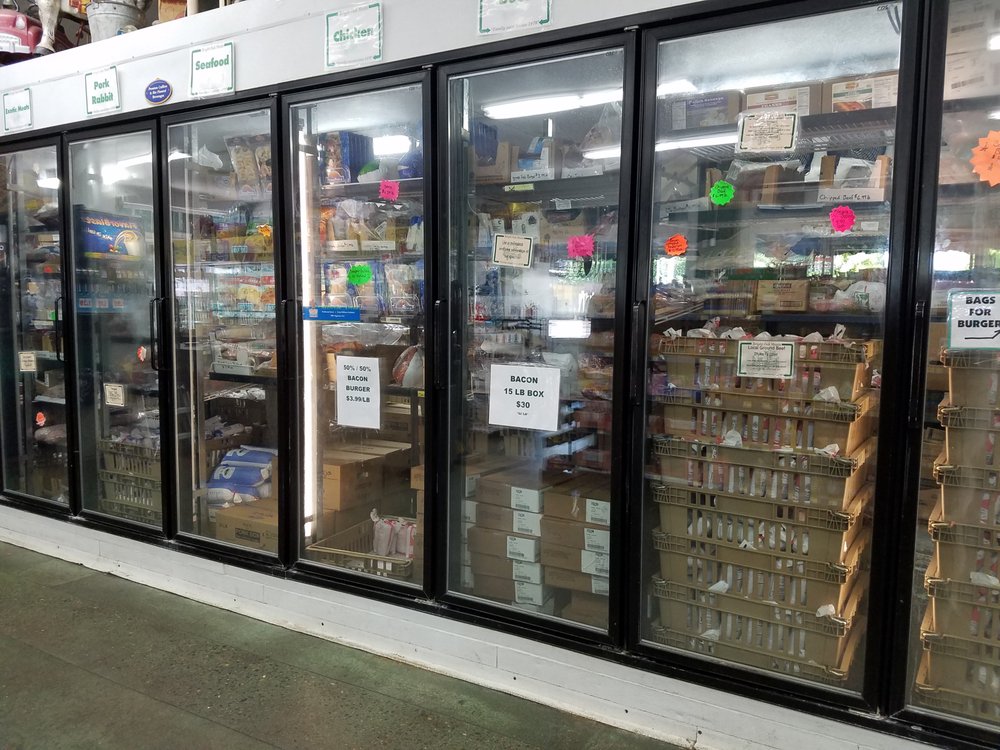 For those who prefer buying in larger quantities, Bright Oak Meats presents a variety of bulk options tailored to suit every need. Their 21# Beef Box is a balanced ensemble containing 7# of steak, 7# of roast, and 7# of ground beef. For those with a larger appetite or a family to feed, the 30# Beef Box offers 10# each of steak, roast, and ground beef. Pork enthusiasts can indulge in the 30# Pork Box, which boasts 10# of pork chops, 4# of bacon, 7# of sausage, 5# of pork steak, and 4# of pork roast.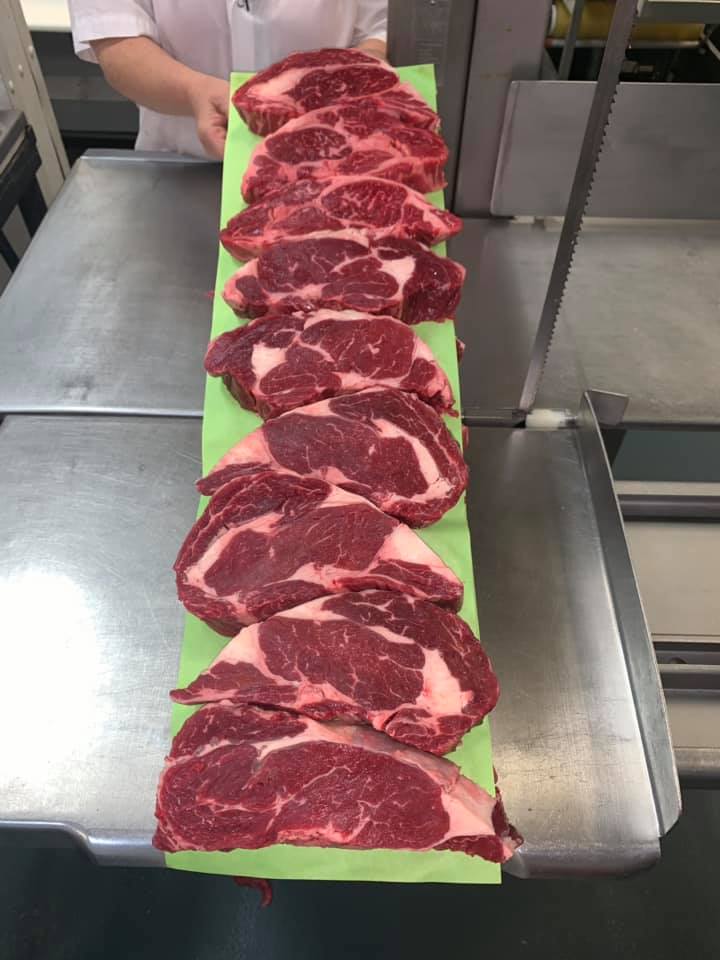 For households that love variety, the 50# Mixed Meat Box is a delectable combination, featuring the contents of a 30# Beef Box, along with 10# of chicken (be it breasts, thighs, or drumsticks) and an additional 10# of pork chops. If ground beef is a staple in your kitchen, Bright Oak Meats offers attractive price breaks on bulk purchases of this favorite.
For those truly committed to stocking up, the Side of Beef Carcass is available. Whether you're looking for more than a single box, or interested in 1/2 or 1/4 carcasses, Bright Oak Meats caters to your needs. Beef is sold based on hanging weight, with the option for custom cuts on 1/2 carcasses, while 1/4 carcasses come in a standard cut. The price encompasses both the processing and the product itself. It's worth noting that orders for carcasses should be placed through Mohawk Valley Meats but can conveniently be delivered to Bright Oak Meats in Springfield, ensuring a seamless process for customers.
As someone who frequently finds themselves browsing the aisles of Bright Oak Meats and indulging in their offerings, I can attest to the quality and care put into every product. The legacy of Dave and Darla Harris, combined with the efficiency and expertise of Mohawk Valley Meats, makes Bright Oak Meats a standout in Springfield and beyond. And for those who've never tried their products, a visit to Springfield wouldn't be complete without a stop at this culinary treasure.
For those interested in visiting, Bright Oak Meats offers in-store shopping and is conveniently located within the Castle of Games complex at 660 Main St, Springfield, OR 97477. Their operational hours are extensive, opening at 8 AM and closing at 8 PM from Monday to Wednesday and again from Thursday to Saturday. On Sundays, they welcome customers from 10 AM to 7 PM. If you'd like to suggest different hours or have specific queries, feel free to reach out to them at (541) 726-6913. For more information, detailed product listings, and online services, visit their official website.