Last week, a prominent pizza association from Italy recognized a Portland eatery, Ken's Artisan Pizza located at 304 S.E. 28th Ave., as the 18th leading pizzeria on a global scale during an event held in Naples' historic Palazzo Reale. Previously, this establishment had garnered the title of the third-best pizza place in the U.S. by the ranking entity, 50 Prime Pizzas, thus securing its nomination for the 2023 international accolades. The pizzeria also earned a No. 2 Spot on List of World's Best Pizzas in 2022.
The owner, Peter Kost, renowned chef Vince Krone, and the establishment's esteemed founder, Ken Forkish, who has since retired, graced the event on September 13. It had been hinted earlier by 50 Prime Pizzas that those securing positions within the top 15 of their U.S. ranking stood a strong chance for global recognition. This made Ken's position almost certain, marking it as the inaugural Portland-based pizzeria to earn a place in the esteemed global list. However, two other renowned Portland pizzerias, Apizza Scholls and Nostrana, did not make the cut for the global list.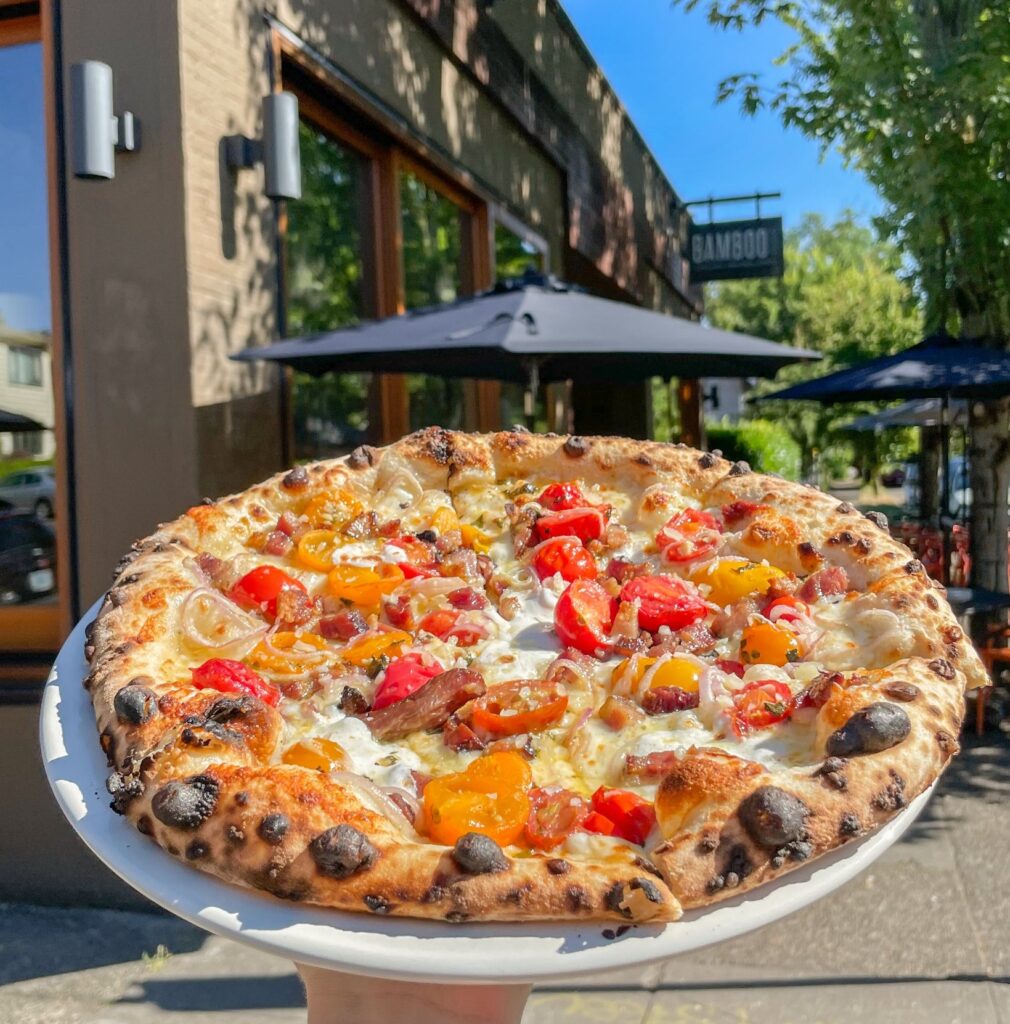 Ken Forkish, now enjoying his retirement in Hawaii, expressed his joy on social platforms, mentioning that being the pioneer and custodian of the establishment for over a decade and a half allows him the pleasure of these moments of glory. He termed the recognition event exhilarating. The 50 Prime Pizzas association, which predominantly features Italian and Neapolitan-style pizzerias, asserts that their rankings stem from covert evaluations by dedicated reviewers. Parameters like pizza authenticity, beverage offerings, and customer service quality significantly influence the results.
Interestingly, in a somewhat puzzling decision, the association crowned two pizzerias, 10 Diego Vitagliano from Naples and I Masanielli from Caserta, as joint winners. This led to the third choice, Una Pizza Napoletana from New York, being ranked second. This ripple effect meant that pizzerias like Razza Pizza Artiginale from New Jersey got bumped to 11th place, and Ken's Crafted Pies was positioned 18th. Ironically, for an entity dubbed "50 Prime Pizzas" that routinely ranks 100 eateries, this year saw 101 establishments getting recognized.
What sets Ken's Artisan Pizza apart? It's the commitment to authenticity. The pizzeria boasts a wood-fired oven that ensures each pizza crust is the right amount of crispy, yet soft and chewy on the inside. The menu, ever-evolving, incorporates the freshest of local ingredients.
Sign up for monthly emails full of local travel inspiration and fun trip ideas. In each newsletter we'll share upcoming events, new things to do, hot dining spots and great travel ideas.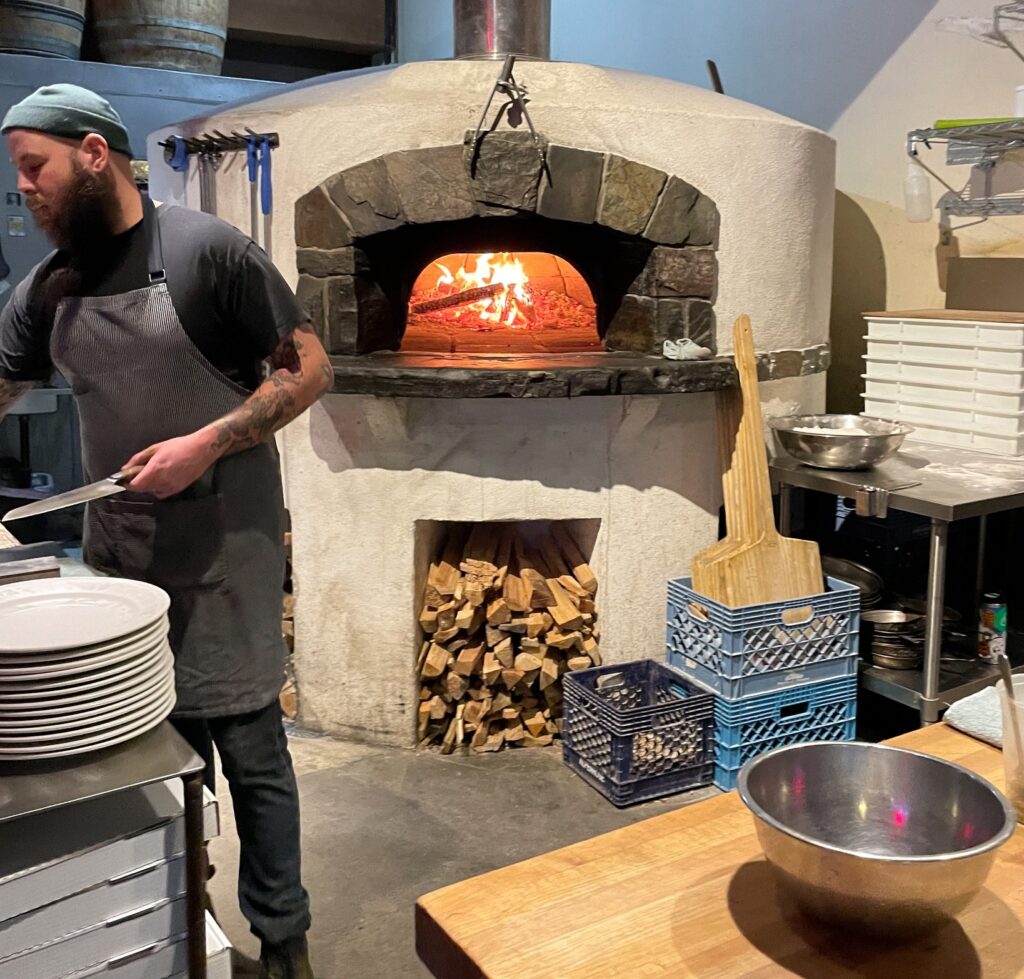 Among the myriad of pizza options offered, a few stand out:
Margherita: A classic choice, where the simplicity of fresh mozzarella, basil, and tomatoes shines through, paying homage to the original pizza from Naples.
Soppressata: This is for those who crave a bit of spice in their life. With honey, spicy cured salami, and mozzarella, it's a delightful dance of sweet and spicy on your palate.
Prosciutto and Arugula: A harmonious blend of the salty prosciutto with peppery arugula, topped with a drizzle of olive oil for that finishing touch.
The Secret Behind the Popularity
One might wonder, in a city flooded with culinary choices, why Ken's Artisan Pizza stands tall? The answer lies in its consistency. Each pizza is crafted with precision, each ingredient sourced with care, and every customer treated as part of the extended family. Add to this the ambiance, which resonates with the rustic charm of an old Italian pizzeria, and you've got a recipe for success.
Moreover, the staff's dedication to educating patrons about the nuances of pizza-making and the story behind each ingredient is unparalleled. This interactive experience has solidified Ken's not just as a place to eat, but as a destination for an immersive pizza experience.
Ken's Artisan Pizza, located at 304 SE 28th Avenue in Portland, OR, is excited to announce that it is open for dine-in service. Guests can reach out to the pizzeria at (503) 517-9951 for any inquiries. The operational hours are from 5 pm to 9 pm on Tuesdays to Thursdays, 5 pm to 10 pm on Fridays and Saturdays, and from 4:30 pm to 9 pm on Sundays. It's essential for patrons to note that the establishment isn't accepting reservations currently. Those interested in takeout can place their orders in person starting at 5:30 pm from Tuesday to Saturday and at 5 pm on Sundays. Orders are taken until the dough is sold out for the day. Regrettably, the pizzeria does not accept phone orders at this time.