Crater Lake in Oregon draws thousands of visitors each year from around the world. It's crystal clear deep blue waters make it an Oregon gem that everyone should visit at least once when traveling through our beautiful state. With gorgeous views, hikes, waterfalls and nearby camping it's easy to see why Travel And Leisure recently named Crater Lake as Oregon's most beautiful place. According to Travel And Leisure, "Crater Lake's mountain setting atop the Cascade Range makes it even more hypnotic."
Why Crater Lake Was Named Oregon's Most Beautiful Place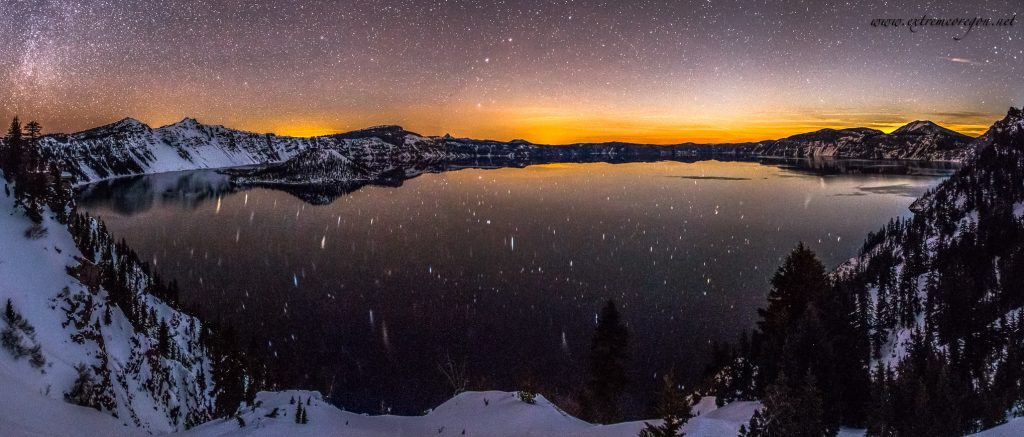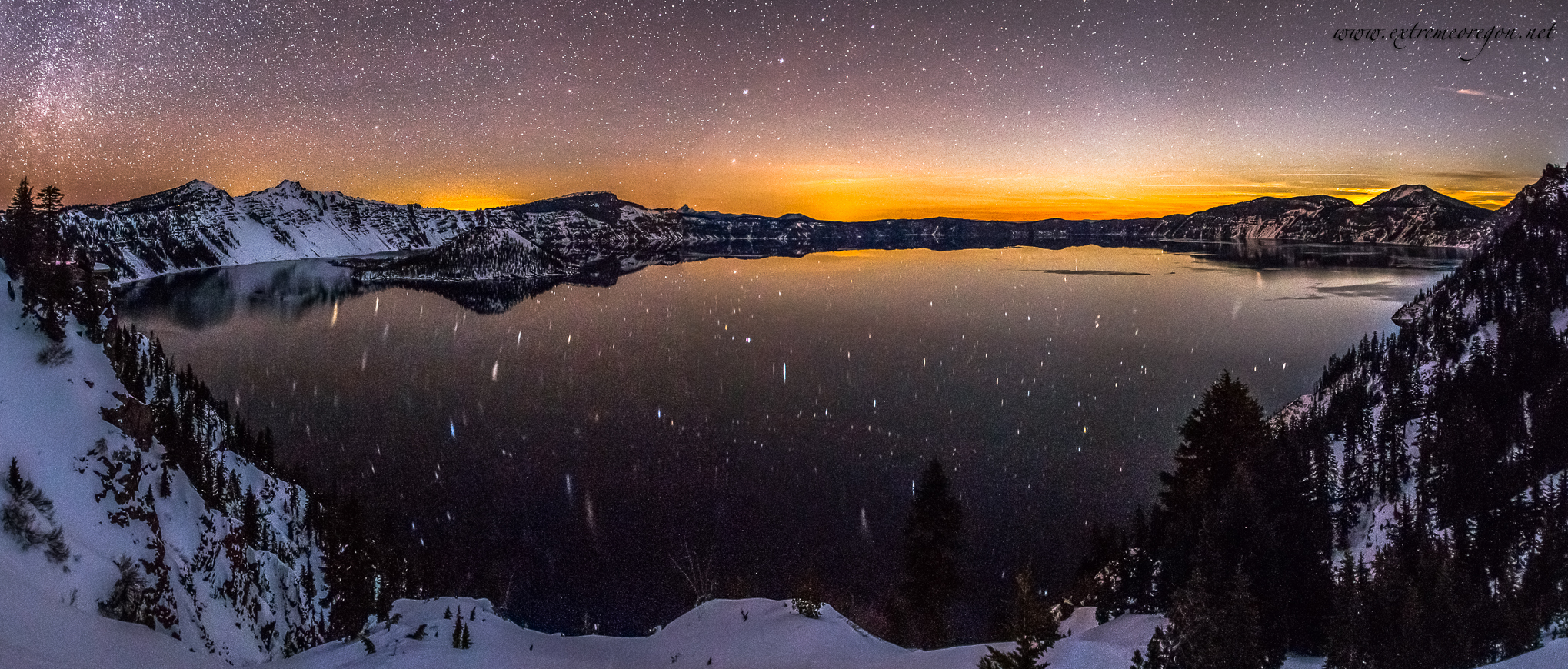 There are many lakes called Crater Lake across the world. Even Oregon has a second, lesser known Crater Lake, and if you Google Crater Lake Washington almost a dozen results come up. Nothing can compare to the gorgeous blue waters of Crater Lake in Crater Lake National Park however.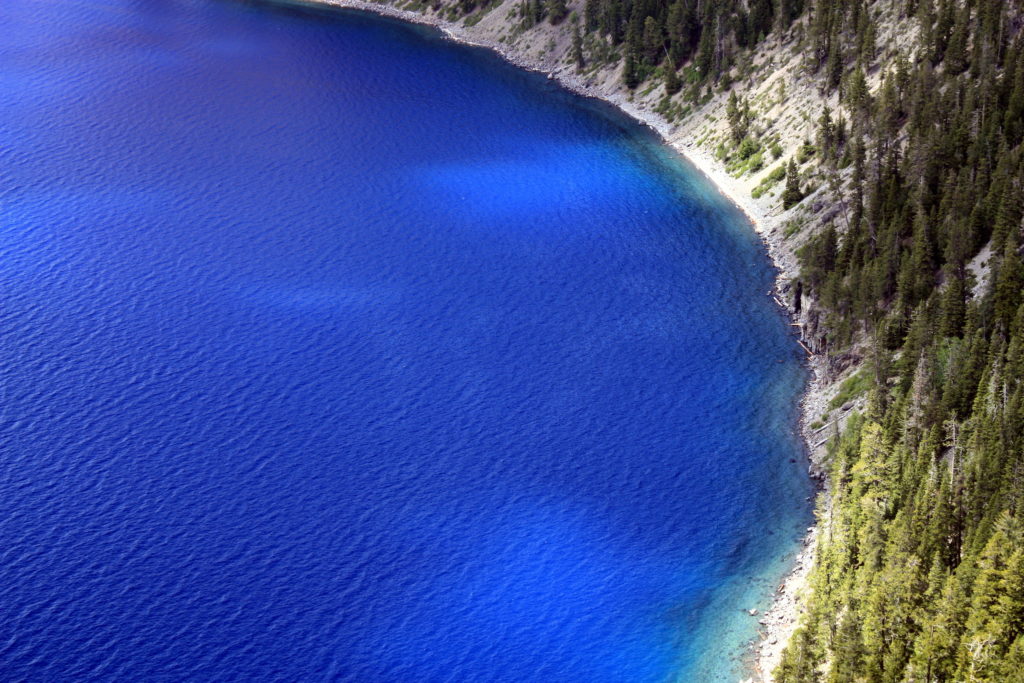 7,700 years ago Mount Mazama exploded in the largest eruption the Cascade Range has seen in the last hundred thousand years, leaving a huge caldera in the mountain's center. This caldera filled with water and formed the 1,949 foot deep lake we know and love today.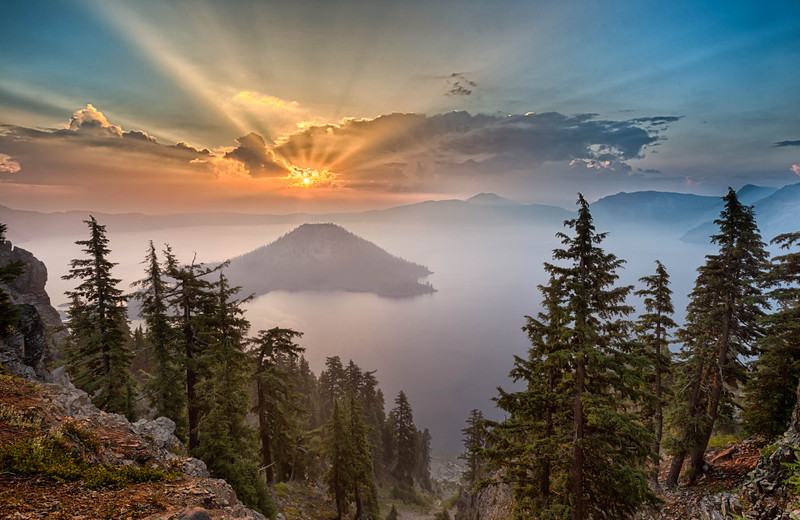 While Mount Mazama may be dormant today, it's still considered the 10th most dangerous volcano in America by National Geographic because of it's high threat potential.
Check out these other fun facts you may not have known about Crater Lake.
What To Do At Crater Lake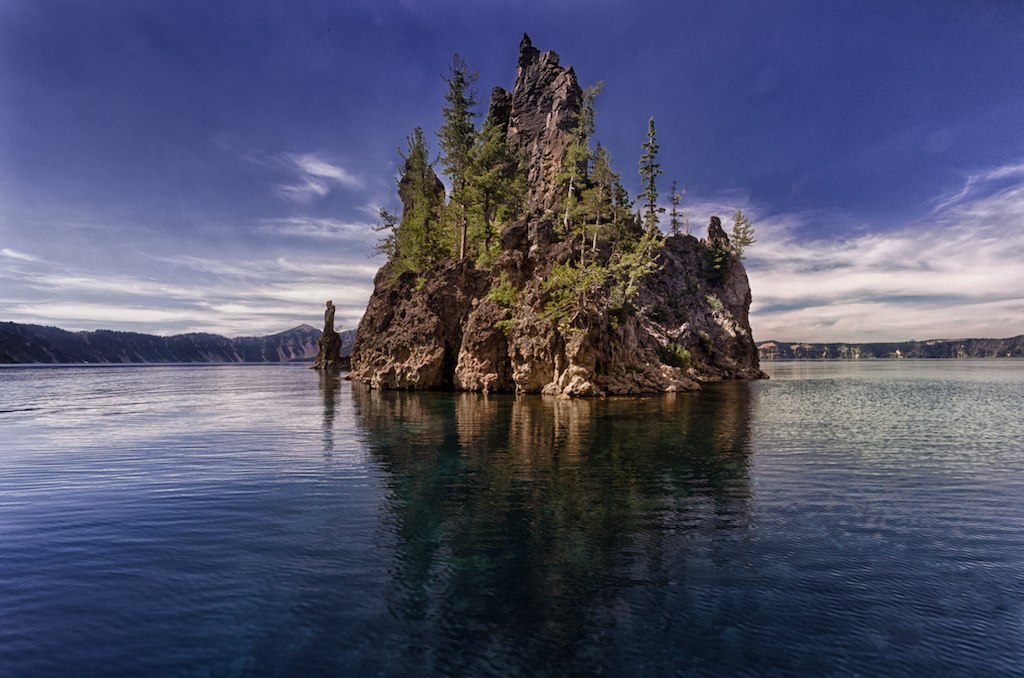 There's a lot to do in Crater Lake National Park and nearby. Here are some of our favorites to add to your trip itinerary the next time you head to Crater Lake.
Hiking
There are several hikes inside Crater Lake National Park. Some lead to waterfalls, and others to natural wonders like the Pinnacles.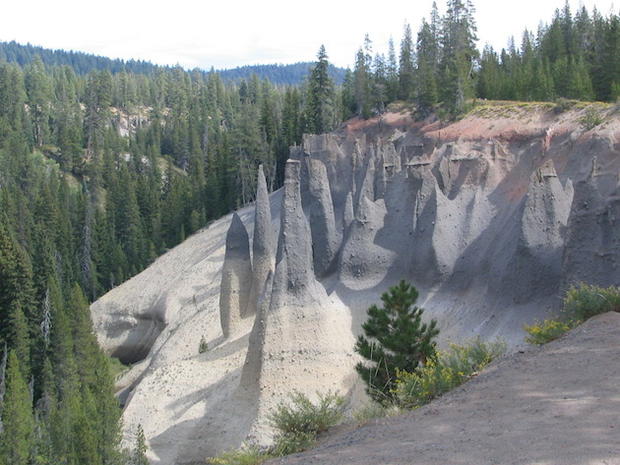 The Pinnacles Valley Trail leads to an overlook where you can find tall needle like pinnacles formed by steam and other gasses.
The famous Pacific Crest Trail also goes through Crater Lake National Park, though it doesn't go right up to the rim of the lake.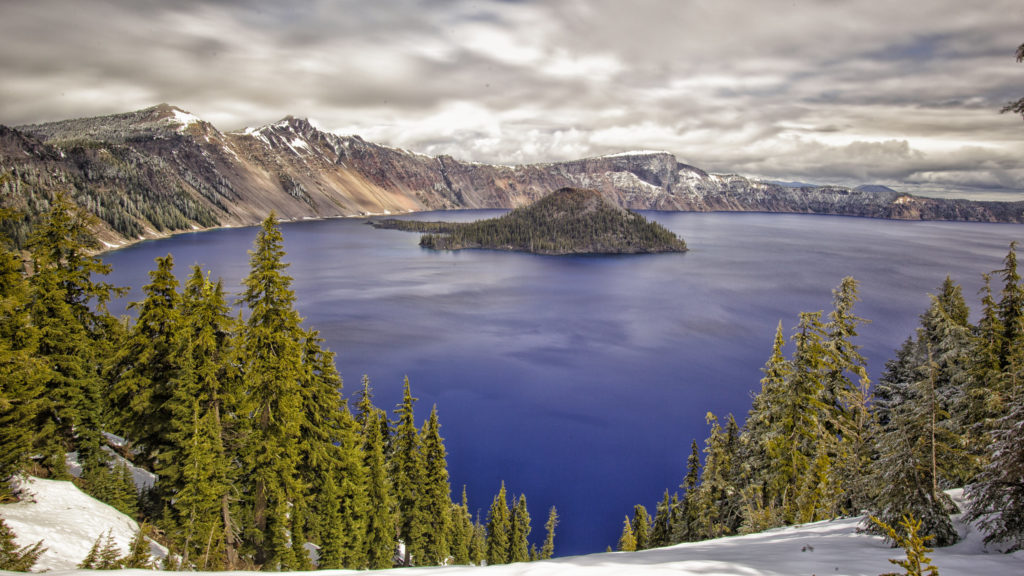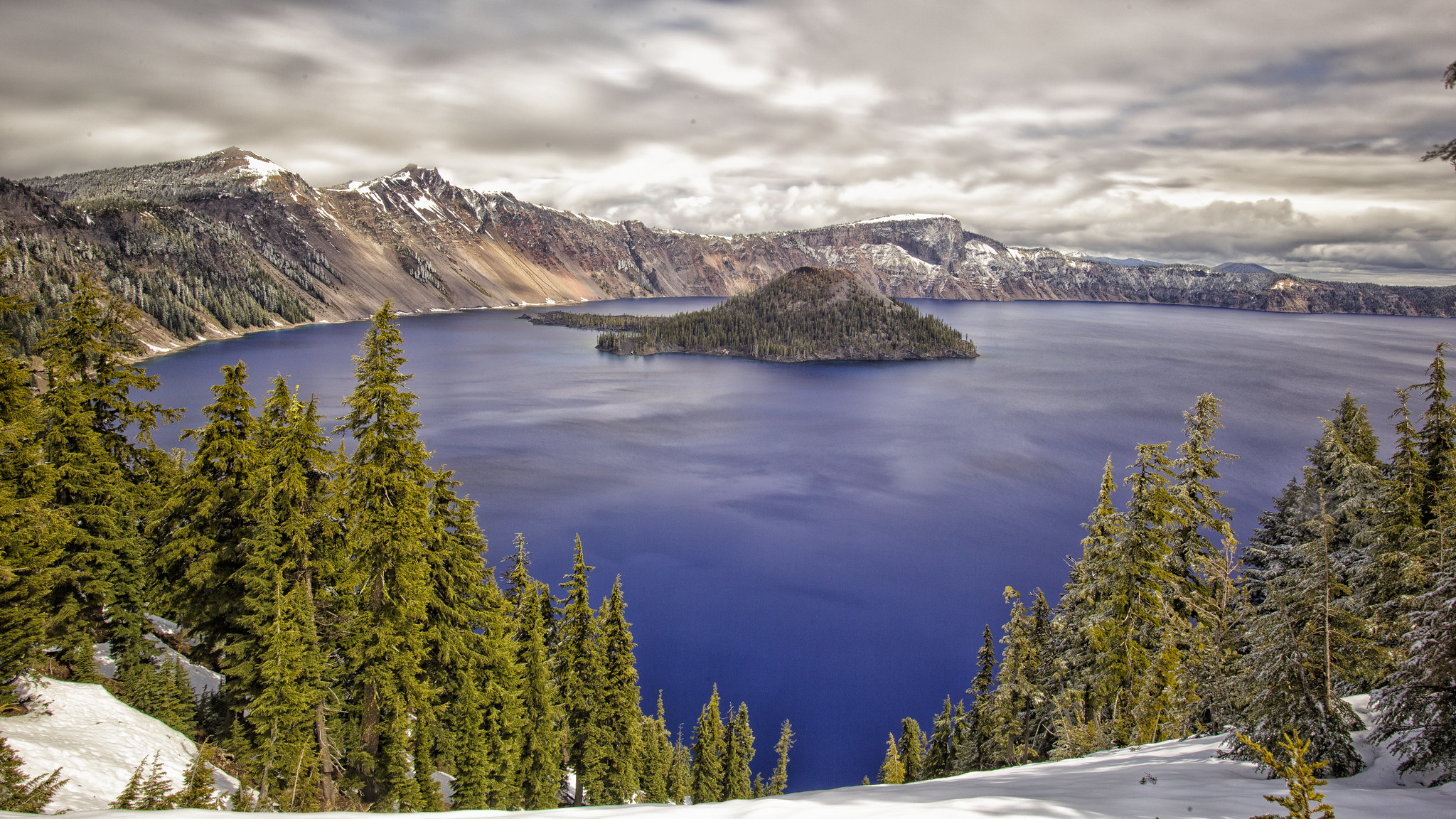 If you want to go down to the water's edge, you can take the sketchy and steep Cleetwood Cove Trail, or instead you can hike up the Watchman Peak Trail to get views of the lake from up high.
Waterfalls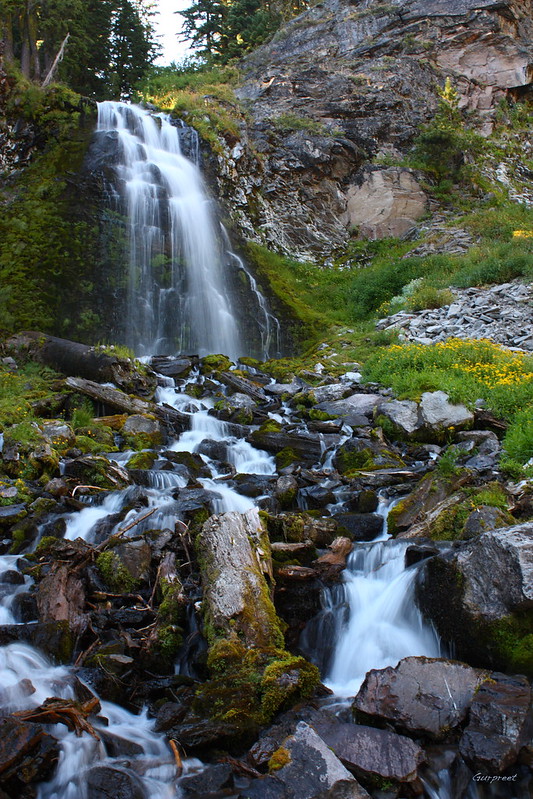 The trail to Plakini Falls (seen above) within Crater Lake National Park is a fairly easy 2.2 mile round trip. The trail can get crowded in summer months, so go early in the morning if you're planning on seeing the falls. Note, by late summer there is very little water flowing over Plaikni Falls, so go as early in the season as you can.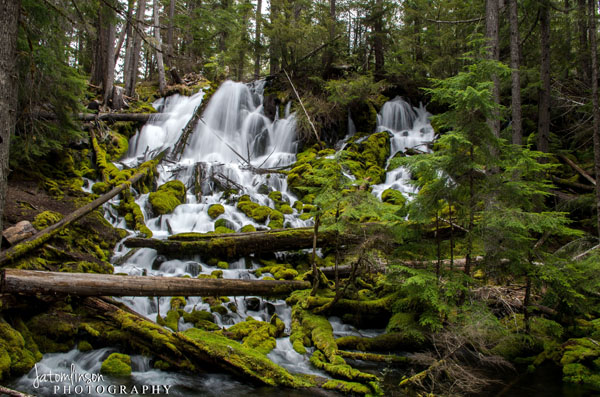 If you're camping in the park or nearby, there are a lot of other great waterfalls to see outside Crater Lake National Park, such as National Creek Falls, or the many waterfalls on Highway 138 (the Highway Of Waterfalls).
RELATED: Crater Lake Camping – Where To Stay When Visiting Crater Lake
Camping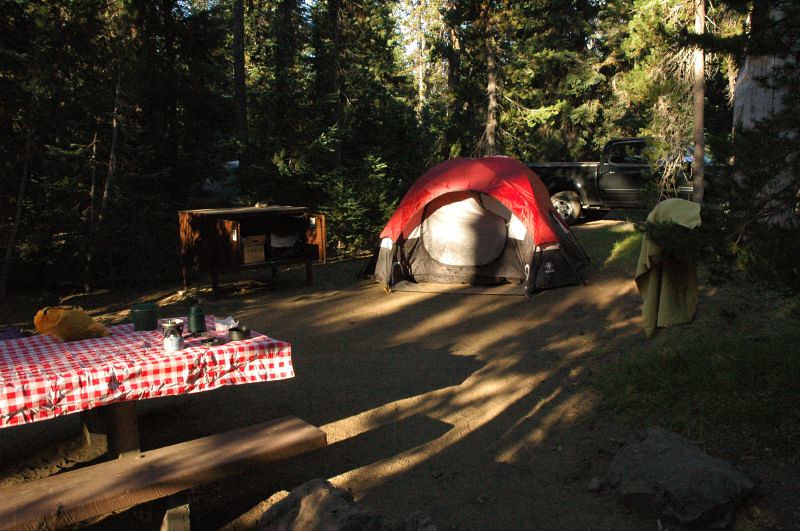 There is camping available inside Crater Lake National Park, but we recommend checking out the many campgrounds nearby as they will be cheaper and less crowded in summer months.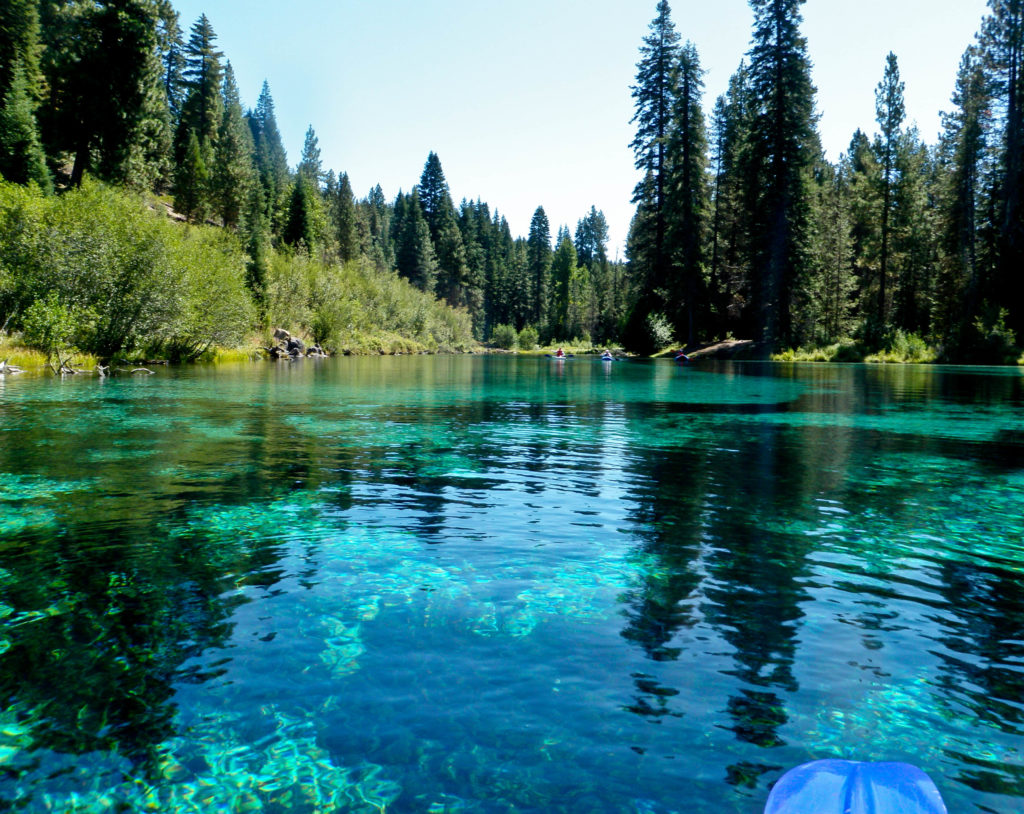 There are so many lakes and rivers just outside the boundaries of the park with campgrounds, that finding a great spot to camp is easy. Check out our Guide To Camping Near Crater Lake Oregon.
What To Do Nearby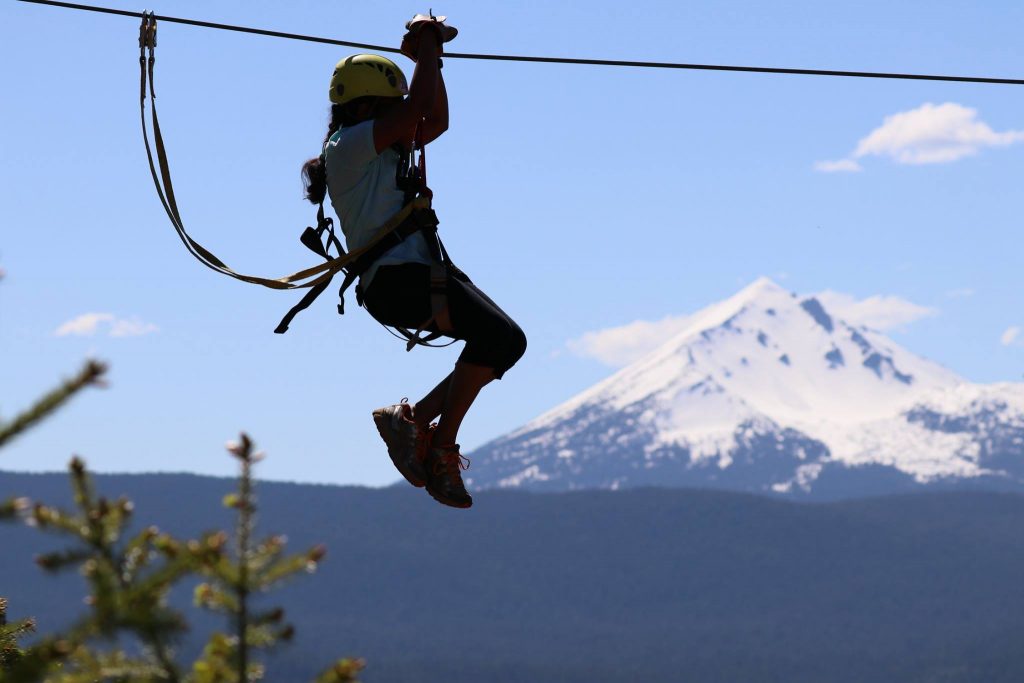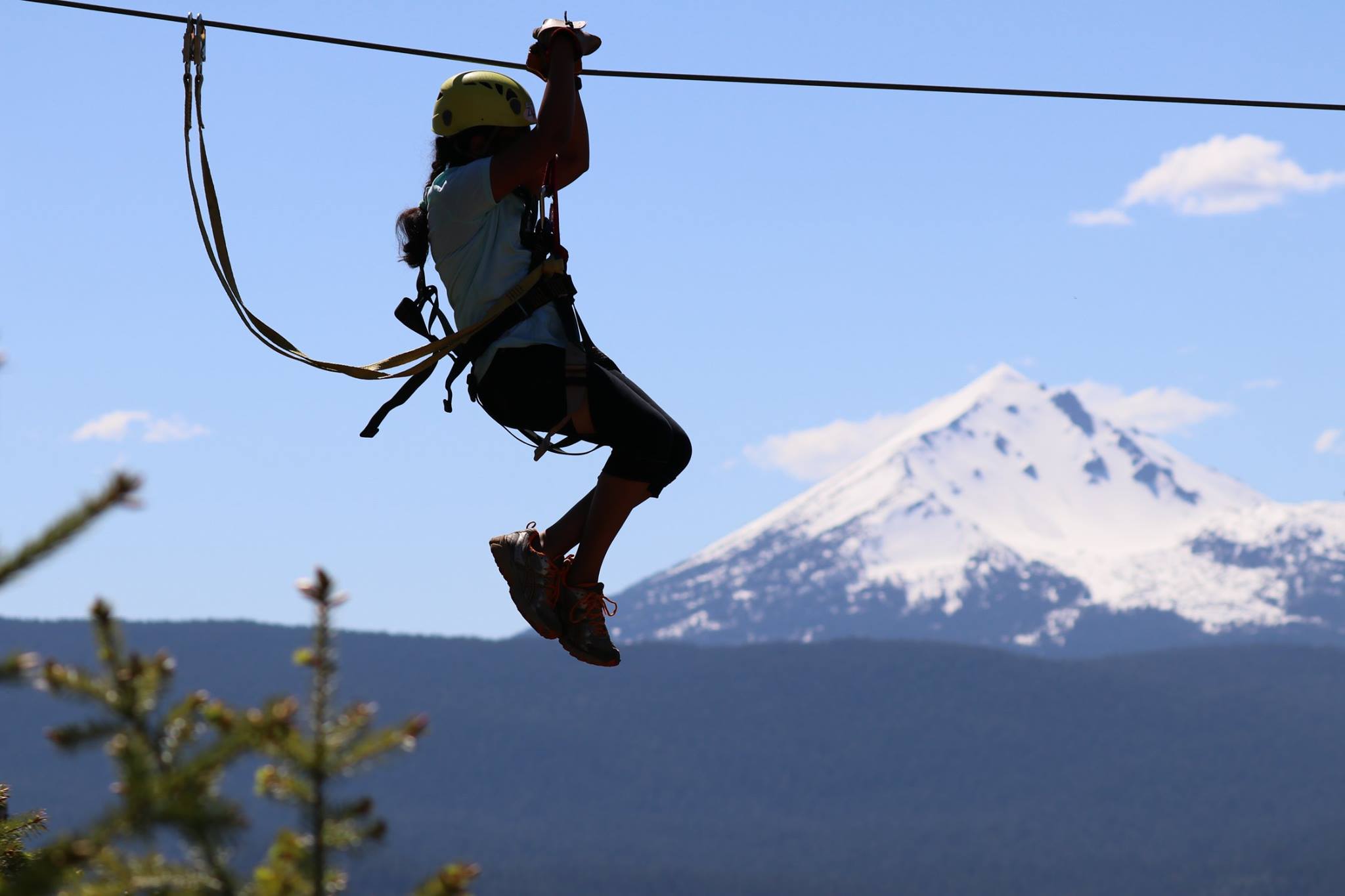 If you're looking for adventure, make sure to check out Crater Lake Zipline south of Crater Lake. This zipline experience isn't inside the national park, but it still has great views in a gorgeous wooded setting.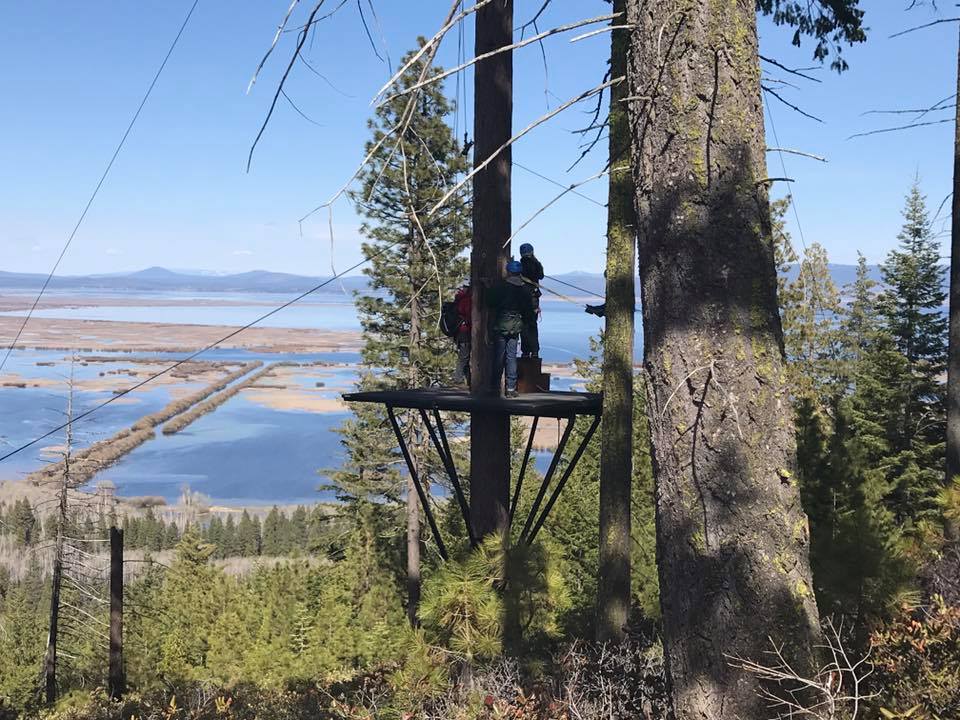 There's also a kid zip course that's lower to the ground for younger kids. Be sure to book your zipline adventure ahead of time.
---
Related: Crater Lake Resort Offers An Unforgettable Camping Experience
---
Tips For Visiting Crater Lake National Park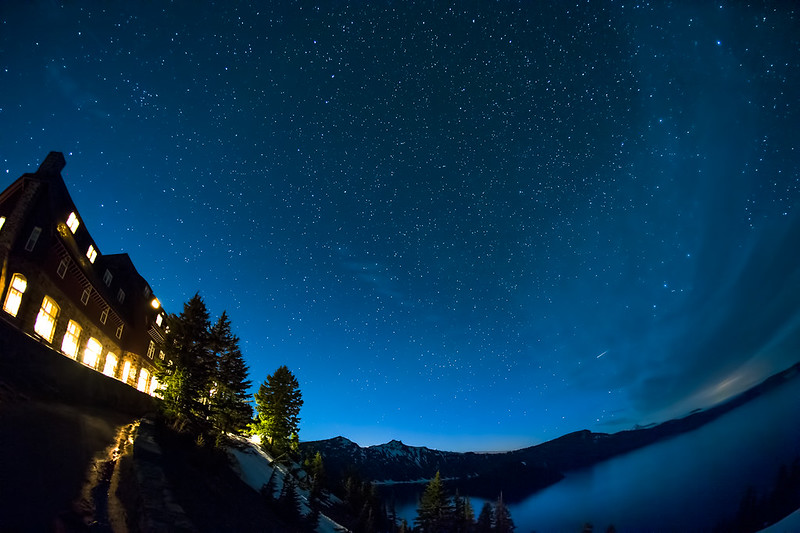 Check out these tips to make the most of your Crater Lake adventure.
Get Gas Before Going To Crater Lake – There's no gas available inside Crater Lake National Park, or nearby, so fill up your tank before you go.
Bring Snacks, Water and Lunch – Food is sometimes available at the lodge, but it's expensive and there's a limited selection. Instead, pack a picnic lunch and your favorite snacks, and bring plenty of water.
Where To Use The Bathroom – Bathrooms are available at the lodge and all main parking areas within the national park. It is not appropriate to defecate on the ground or in the woods. This has been a problem in the past. It's gross, don't do it.
Souvenirs – Bring some spare money to buy souvenirs in the gift shops. There are three located within the park boundaries. The gift shops offer things like shirts, hoodies, mugs, stuffed animals, books, and more.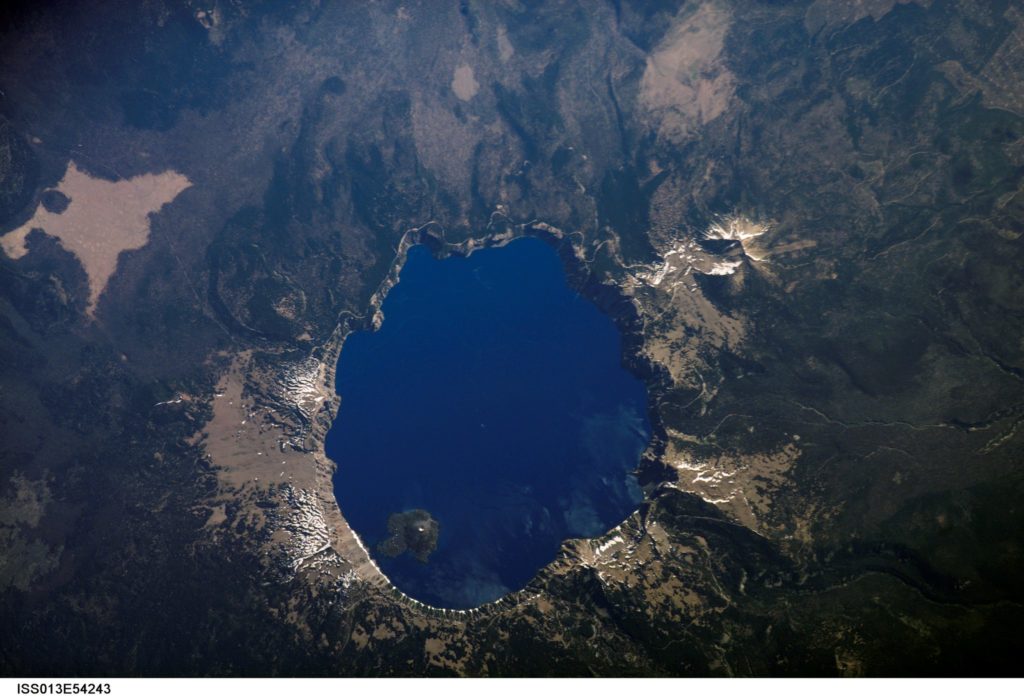 When To Visit – The park is usually open year round, however rim drive is not open year round due to snow. Check the official website to see when Rim Drive and the North Entrance are open to know when to plan your trip.
What To Do With Trash – Throw all your trash away in trash bins located in the parking areas, or take it home with you.
How To Keep Crater Lake Open In The Future – When visiting Oregon and sites like Crater Lake, please follow the seven easy principles of Leave No Trace so we can keep these spaces beautiful and open to the public for years to come. When people don't respect the environments they're visiting, it leads local governments to shut those areas down to future visitors, or require higher fees and additional permits. Oregon has recently been creating new permits to limit the number of visitors to certain natural areas due to damage past visitors have caused.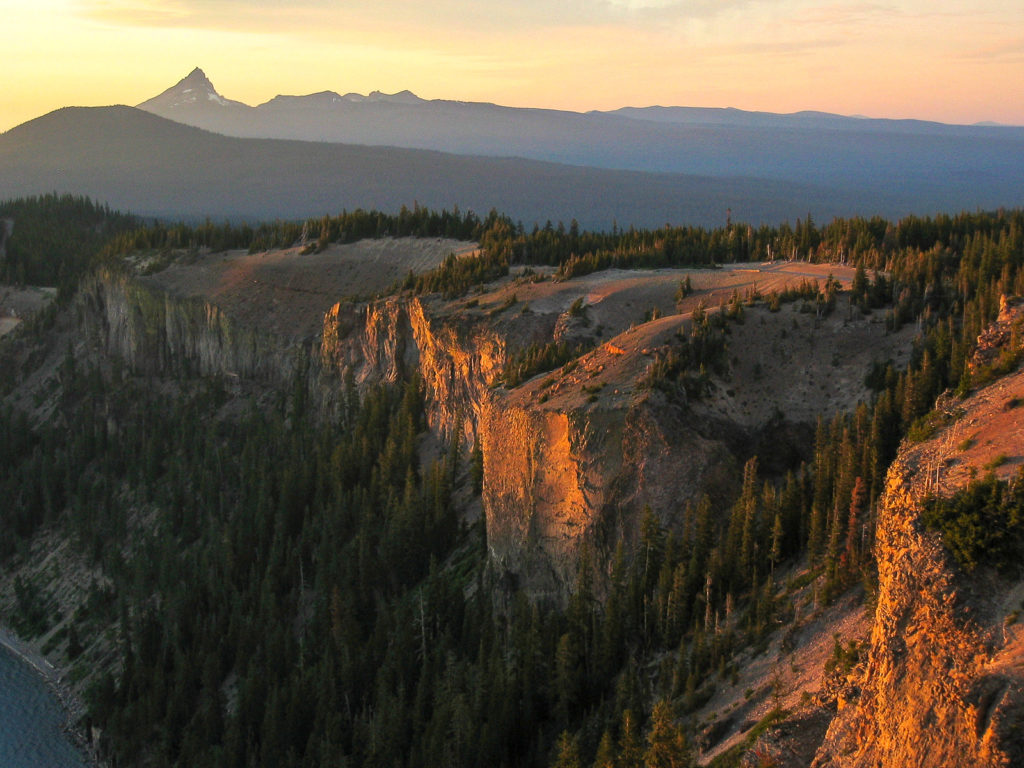 Please Note: Hiking, adventuring and exploring are at-your-own-risk activities.
Have you been to see Crater Lake in Oregon yet? Share your Crater Lake photos with us, and tag the friends and family you want to go on a Crater Lake adventure with!