The waters are mesmerizing, and as you stare out at this vast lake the landscape seems surreal. How can something this beautiful, this serene, this deep be right in our back yard? Crater Lake draws people from all over the world to Southern Oregon. Some see the lake from Rim Drive and leave after only a moment. Others make the sketchy hike down to the lake via the only path to take a boat ride or fish. Hard core hikers explore the park's back country and geological wonders, creeks, and waterfalls. Here are some of our favorite stunning views of Crater Lake National Park in southern Oregon, from the lake's blue waters to some of the park's lesser explored areas.
Crater Lake By Night
Crater lake takes on a new personality at night, reflecting the heavens above in it's glassy waters on a still evening. As the sun goes down this lake transforms into a place that seems entirely different than what was there in the light of day.
Photo by James Parsons of Extreme Oregon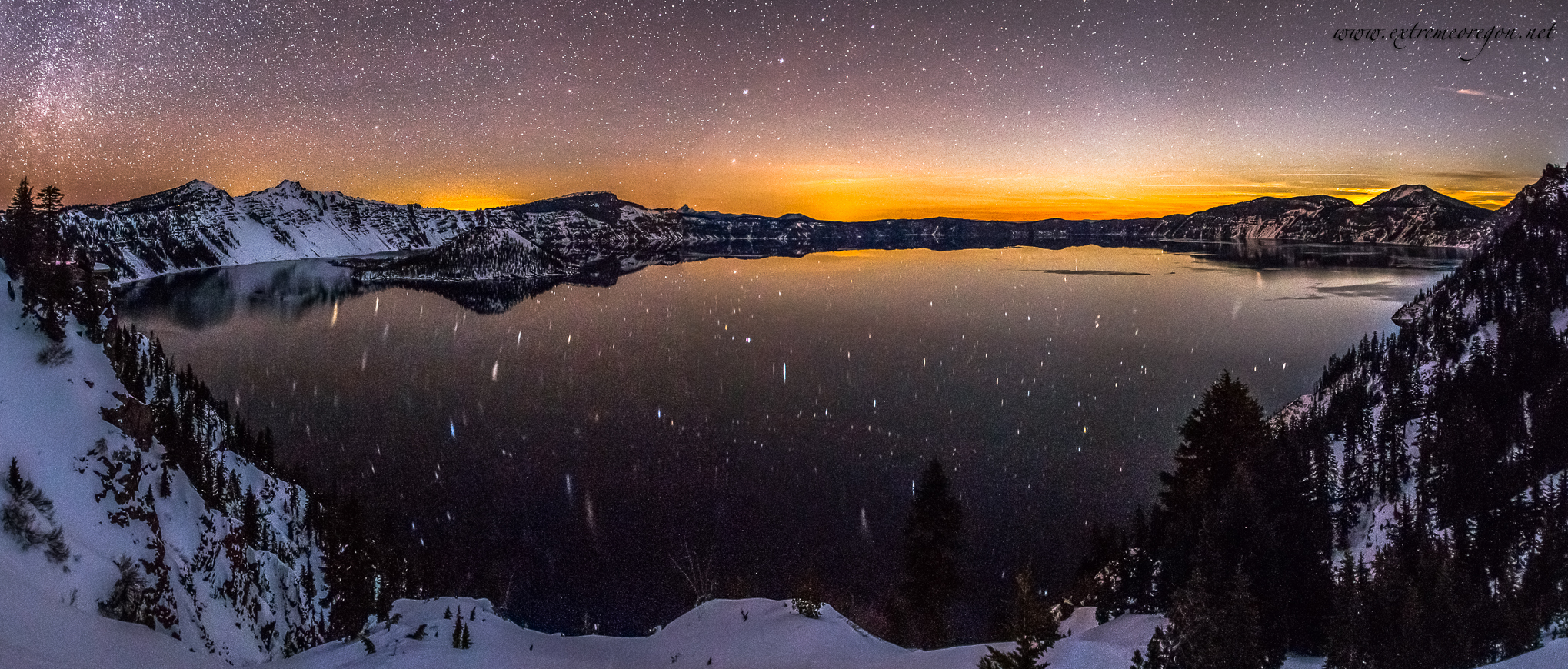 2. Photo by Hiroinworld
View this post on Instagram
3 Photo by Tyholife
View this post on Instagram
4. Photo by Shainblumphotography
View this post on Instagram

5. Photo by Darrellgulin
View this post on Instagram
6. Photo by CEBImagery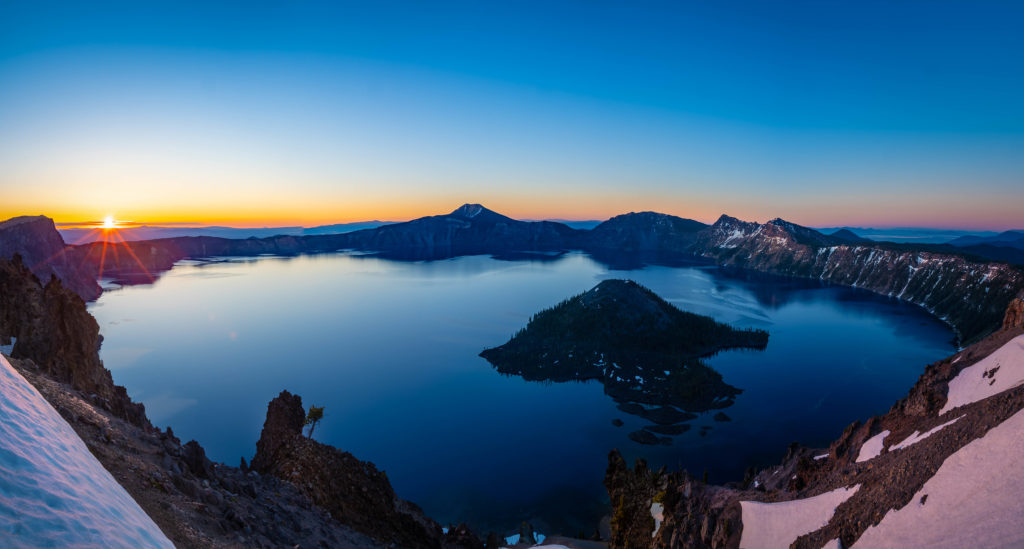 Phantom Ship
This eerie island in the waters of Crater Lake looks like a ghost ship, especially in foggy or low light conditions.
7. Photo by Tivolatman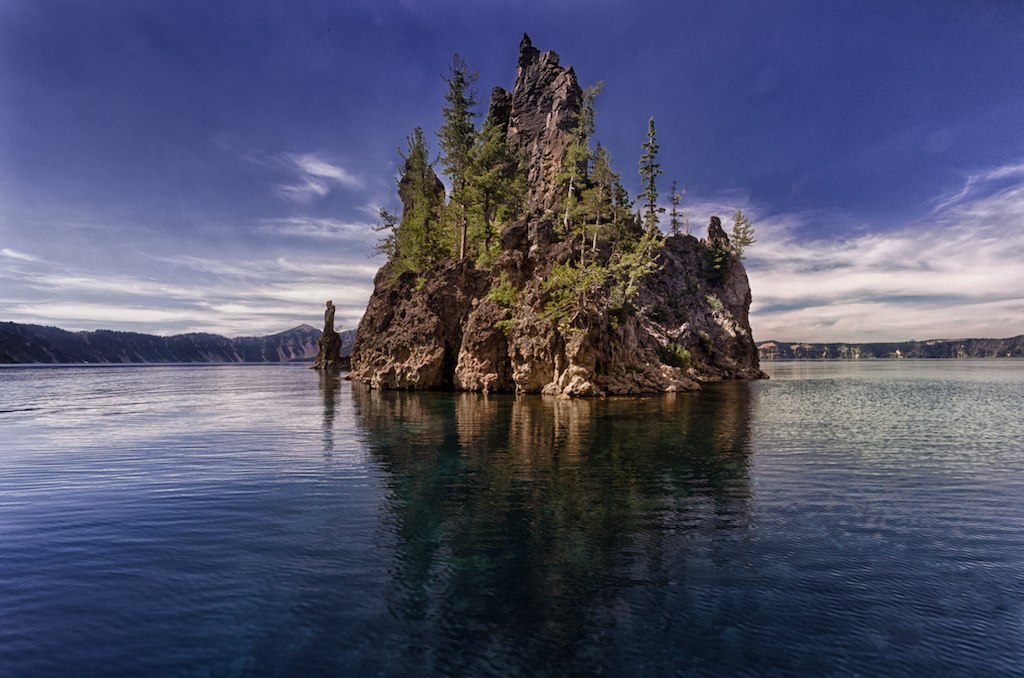 8. Photo by MA1216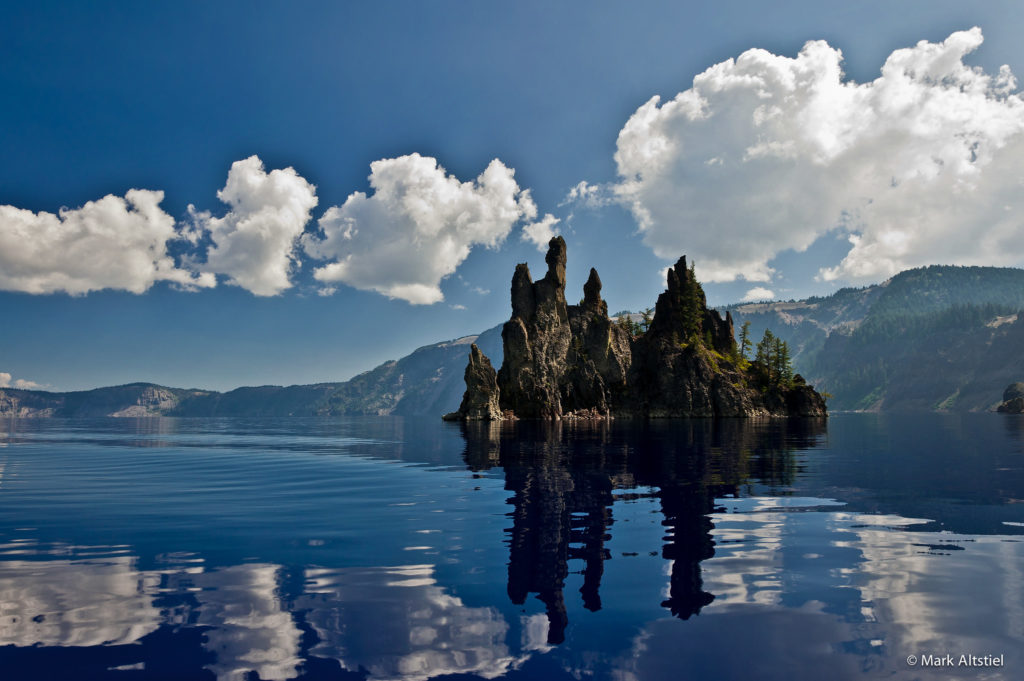 Crater Lake Lodge
This rustic lodge dates back to 1915 and overlooks the lake.
9. Photo by Mcastr5
View this post on Instagram
Crater Lake National Park
10. Photo by James St. John
The pinnacles are a must see when visiting the park.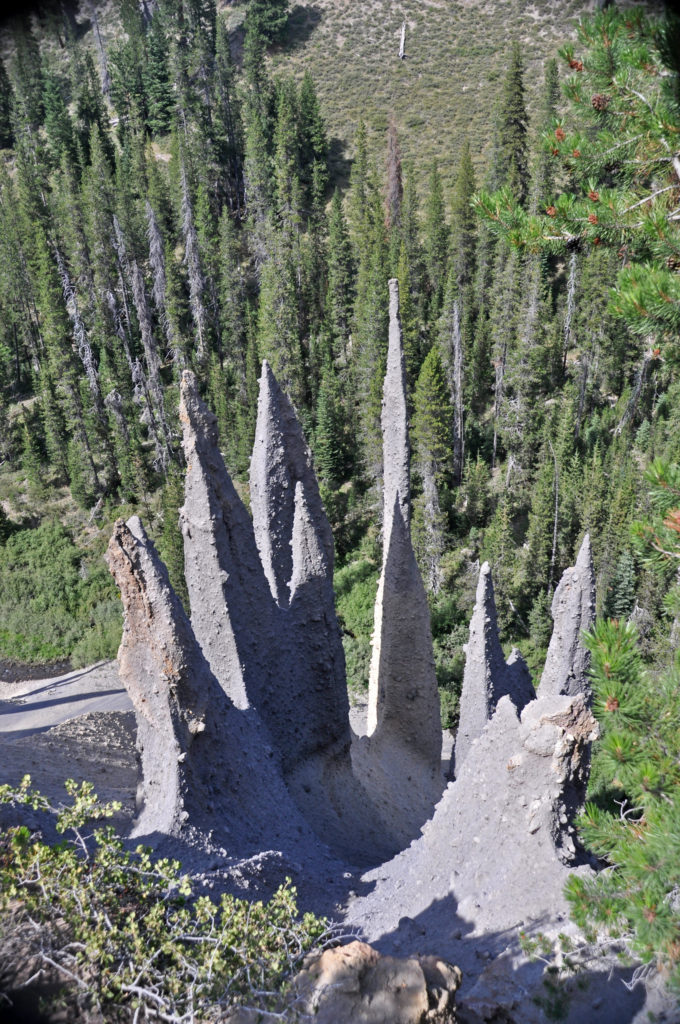 11. Photo by Robert Shea
In the northern end of the park sits a vast pumice desert.

12. Photo by LDELD
Vidae Falls is an easy hike within the park. The falls are small, but pretty. The best time to go is the morning or evening when it will be less crowded.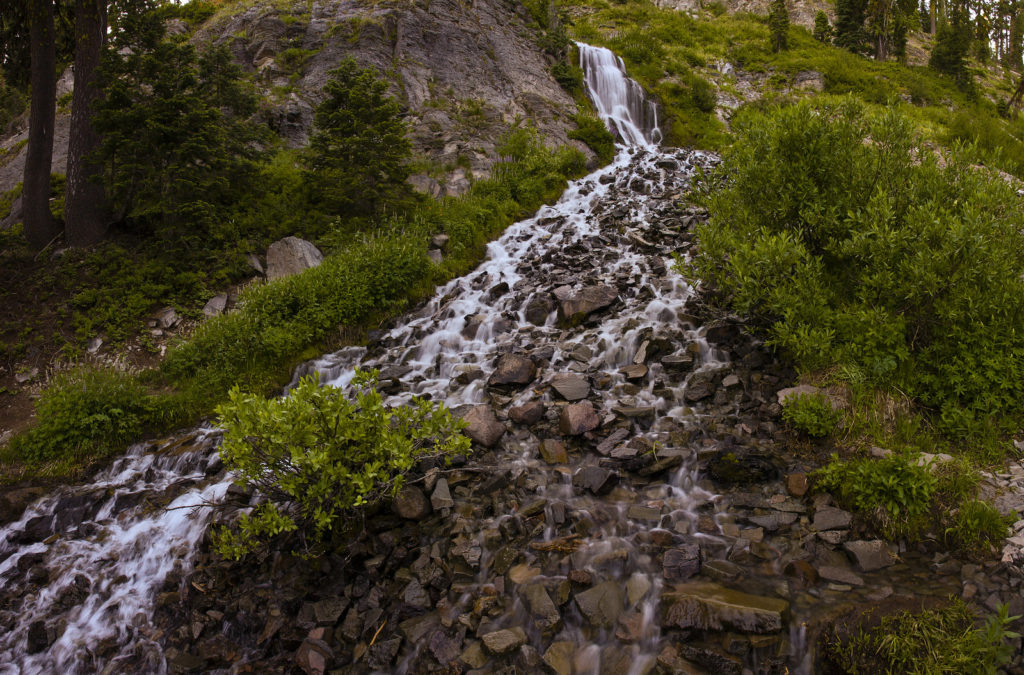 13. Photo by NASA's Marshall Space Flight Center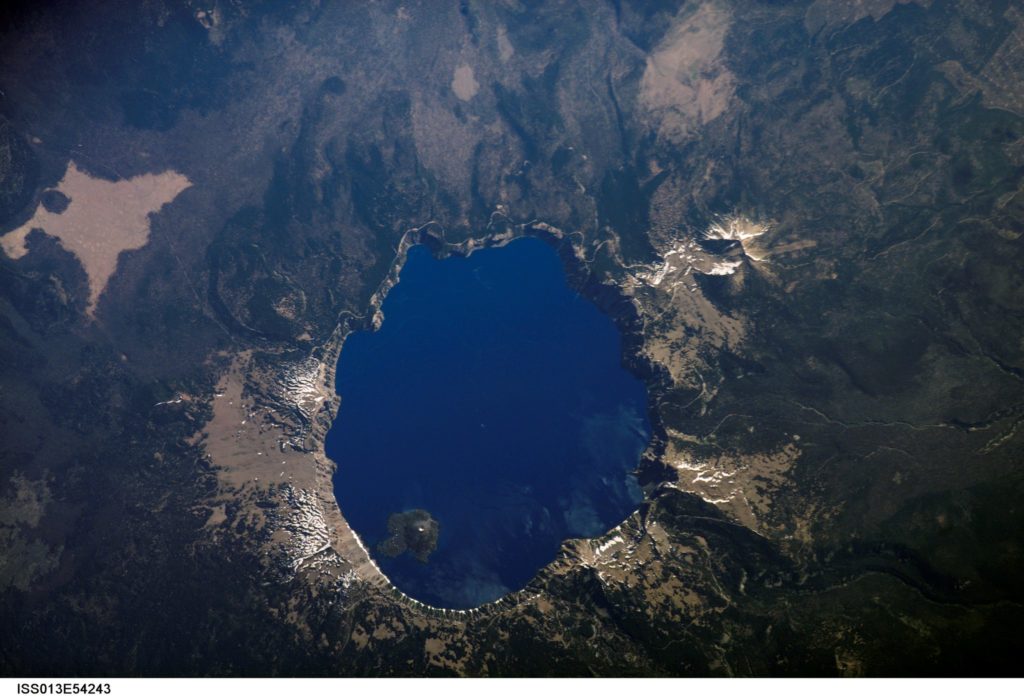 14. Photo by Arthur T. LaBar
The rim around Crater Lake can be dangerous. There are signs around the rim advising people to stay back, nevertheless people ignore the signs and fall every year and have to be retrieved by search and rescue. Some who disappear at the park are never found. This photo also features Mt. Thielsen in the background.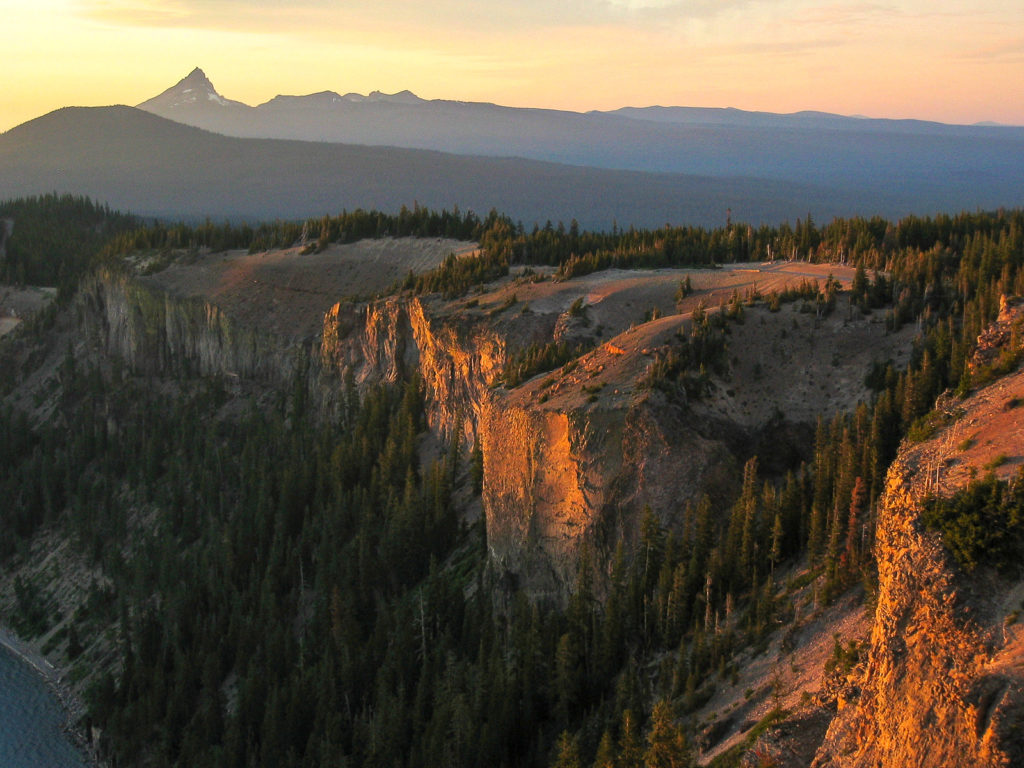 Crystal Clear Water
From the rim, the water is dark blue, but up close the water is crystal clear. There is only one trail down to the lake. The trail is steep, sketchy in places, and has around a 700 foot elevation gain.
15. Photo by Bryna_PDX
View this post on Instagram
16. Photo by Ray_Explores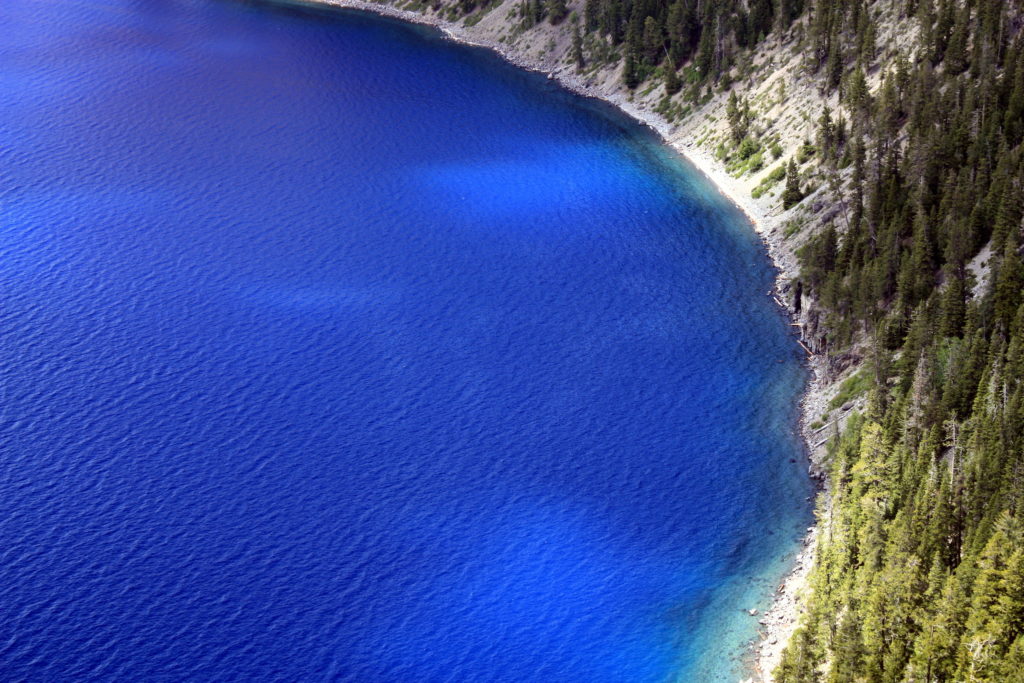 17. Photo by Native_waters_kayak_adventures regrammed by Travelcraterlake
View this post on Instagram
Weather Makes A Difference
Whether you visit during winter when there's feet of snow on the ground, during a summer thunderstorm, or during a still day without wind, the scenery changes and makes for a variety of stunning photos.
18. Photo by Art_of_adventures
View this post on Instagram
19. Photo by Chann1128
View this post on Instagram
20. Photo by K_burnn
View this post on Instagram
21. Photo by Ali.PNW
View this post on Instagram
Share your favorite photos of Crater Lake National Park with us. What's your favorite place within the park to visit? Check out our list of top spots to camp near Crater Lake here.