Drive in movies are something that many people in our modern times have never had the pleasure of experiencing. The Pop Up : Drive In : Stay Safe in Astoria, Oregon is aiming to change that, all from the safety and comfort of your own vehicle.
Due to current social and physical distancing mandates, movie theaters across the country are shuttered, but the American Legion/Old Safeway Parking Lot has been spruced up and the City of Astoria has also generously allowed electric hookup for the pop-up event to create a drive in experience. With the help of local venues and a mobile projector on The Joy Train, a recognized and adored Astoria icon, they will be rotating showings beginning at the American Legion/Old Safeway Parking Lot on Thursday and Friday nights.
TICKETS ARE FREE FOR ALL, and donations are gladly accepted, 100% of which will go to the UNITED WAY COVID emergency community fund.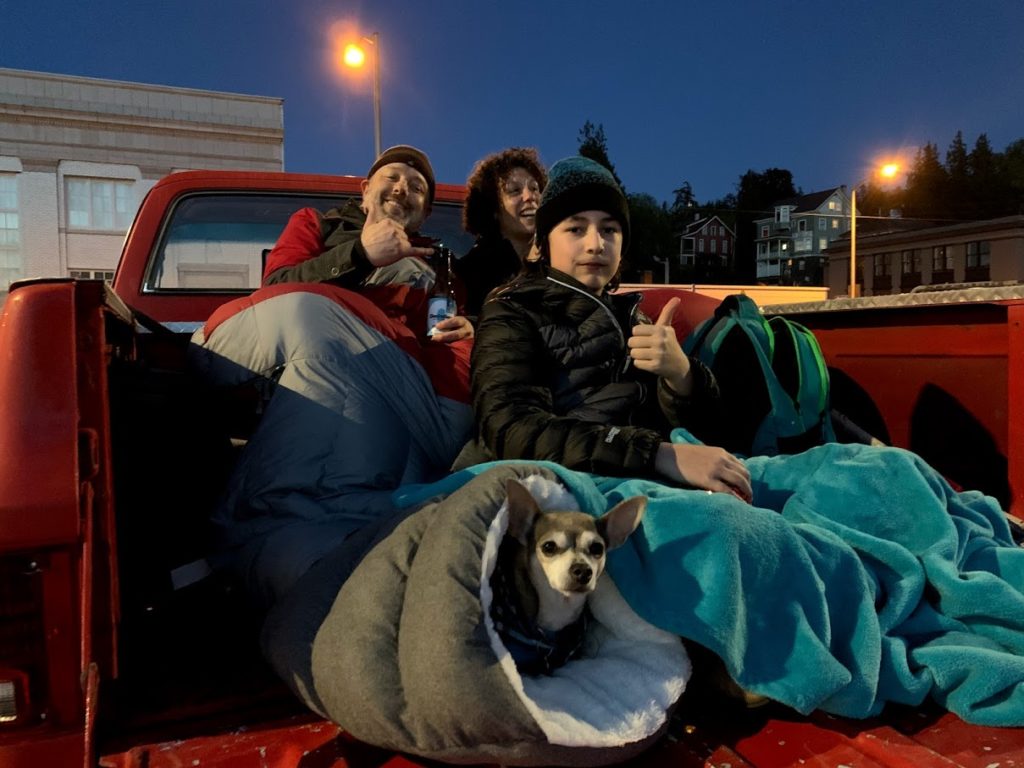 As long as the weather is decent, the movies are expected to start May 7, 8, and 9 with screenings at 8:40 p.m.
Kicking off the Pop Up : Drive In : Stay Safe events in Astoria, Oregon is a new 30 minute documentary, Helmet John : Astoria is Home, the latest project by Emmy award-winning cameraman Jeff Daly. This docu-film takes a deeper look at a familiar Astoria citizen that many pass by without a second glance. Building upon his life experiences and advocacy for the indigent and mentally ill, Daly's latest project highlights Helmet John, one of Astoria's most beloved and well-known ambassadors. John is also the city's most recognizable homeless figure, and this film tells the story of heartbreak and mystery -- the kind of mystery that creates urban legends.
Join the Astoria community for this film, explore what it means to be homeless, and hear John's views during the COVID-19 crisis as we ponder our relationships, responses and obligations to humanity.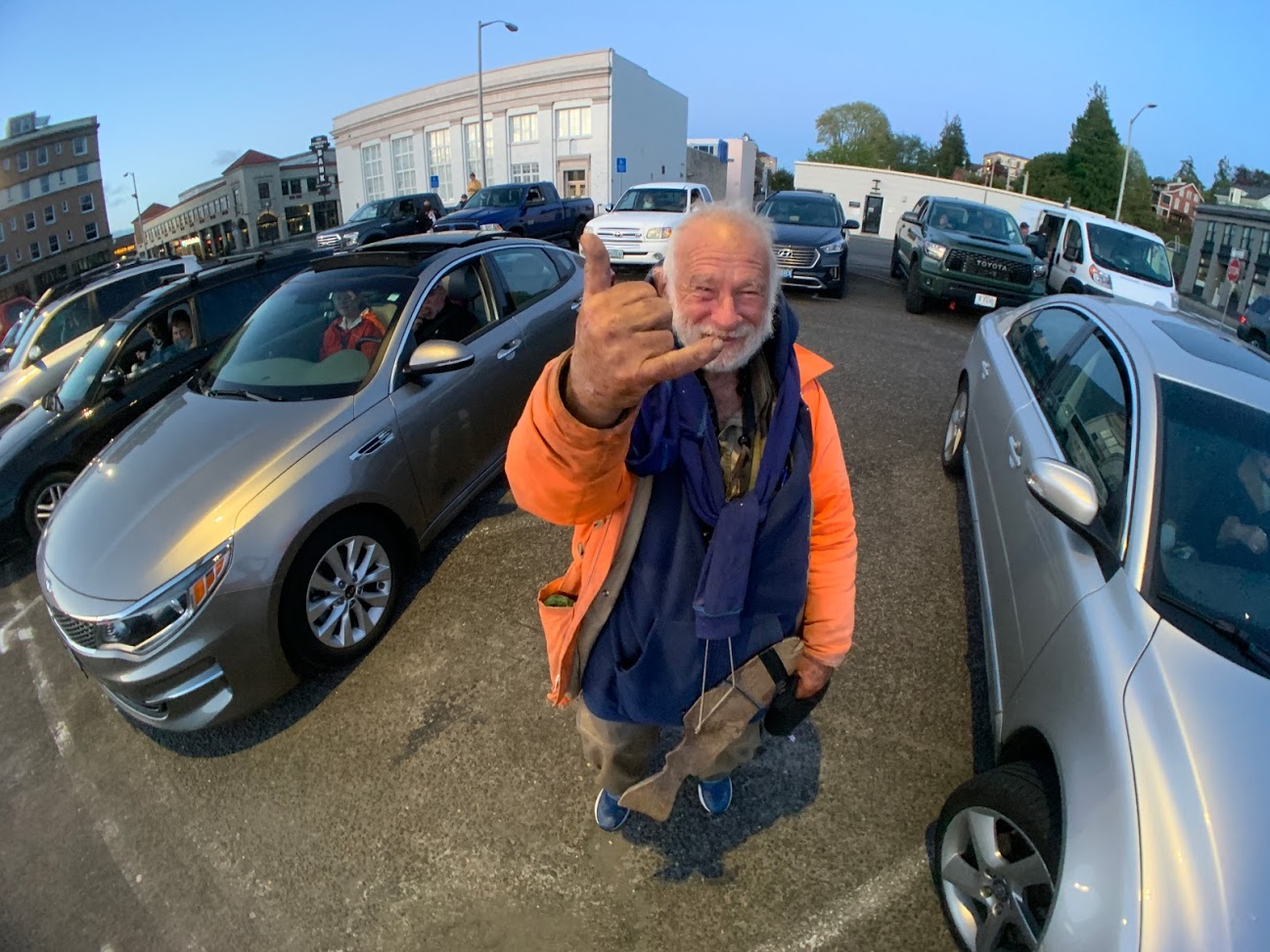 Though the traditional snack shack of yesteryear isn't available,
Pop Up : Drive In : Stay Safe
DOES have the next best thing. Food trucks and local restaurateurs coordinating snacks and meals to order ahead of time, starting with
Coffee OR Waffle
.
Bridge & Tunnel Bottle Shop
will be offering a mystery drive in special. Attendees are also welcome to bring their own snacks and beverages with them.
Upon confirmation of each venue, there will be a limited amount of ticket reservations released for each evening and venue. Sign up for more information and to receive updates on the
Pop Up : Drive In : Stay Safe
Facebook page
.
Information and Tickets:
Please park by 8:30pm. Screenings begin at 8:40pm (time will adjust with season, and due to weather)