Tucked away in the high desert of central Oregon near Bend and Sunriver are hundreds of lava tubes formed in Oregon's violent volcanic past.  Adventure seekers will be thrilled to go spelunking and explore these caves during good weather, some of which are as long as 1,800 feet!
Hidden Forest Cave
There's an easy .8 mile out and back trail that will take you to Hidden Forest Cave, as well as Arnold Ice Cave.  The trail features wildflowers if you go at the right time of year, and takes you through the beautiful high desert of Oregon.  This cave is accessible to enter, but bouldering and rock climbing at this cave are not allowed.  It should be noted that Arnold Ice Cave is no longer accessible, though the Hidden Forest Cave is.
Boyd Cave is 1,880 feet long and can be accessed from Forest Road 18.  There's no fee to park but there's also no restrooms and no running water, so take what you need and use the bathroom prior to going.
Skeleton Cave
Skeleton Cave is locked and can only be accessed by going with a tour group.  The trail to this cave starts from the Hidden Cave/Arnold Ice Cave trail.
Oregon Caving Information
Some of these caves are only accessible during part of the year.  Click here to view updated information on what time of year to visit these caves and what activities are allowed at these caves.  Follow these tips for a successful trip into the caves:
Go caving/spelunking at your own risk.
Take all the water and food you need (take extra water).  Many caves have no restrooms or running water.  Don't forget to fill up on gas before you head out into the wilderness to go caving.
Take at least two flashlights per person and bring extra batteries.  Make sure to take flashlights that are nice and bright.
Wear good shoes that you don't mind ripping up in the rocks.  Hiking boots or good tennis shoes are a must!
The caves can be colder than above ground, so take a sweatshirt with you.
Wear a helmet.  Even a bike helmet will save your head.  Take our word on this one, it's non fun to rip the skin on the top of your head open and come out of the cave with blood streaming down your face.
Don't be "that guy".  Don't vandalize the caves with paint.  Don't scratch your name into the cave walls, and don't break pieces of the cave off.  In general just leave everything as you found it.  Follow the seven principles of Leave No Trace so future generations can visit the caves and enjoy them.

Avoid the possible spread of WNS (White-Nose Syndrom) by humans by cleaning shoes and gear before and after entering caves.

Learn how to decontaminate your gear.

Leave bats alone. Don't disturb bats.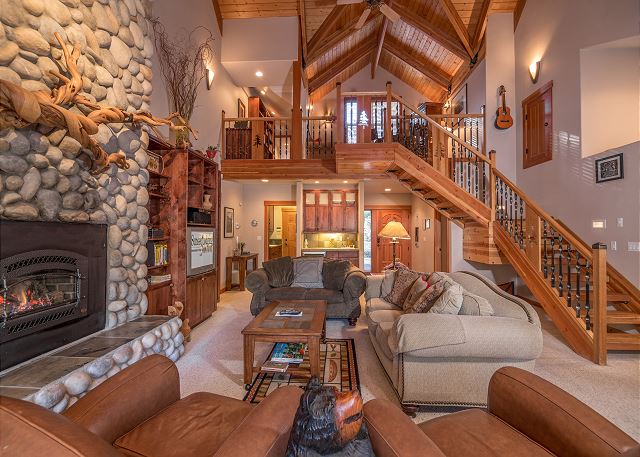 Looking for an awesome place to stay nearby to complete your central Oregon adventure?  Here are 5 Cozy Cabins in Sunriver you can rent right now.
Have you been to the caves in Central Oregon before?  Tag the friends and family you want to go on a caving adventure with!