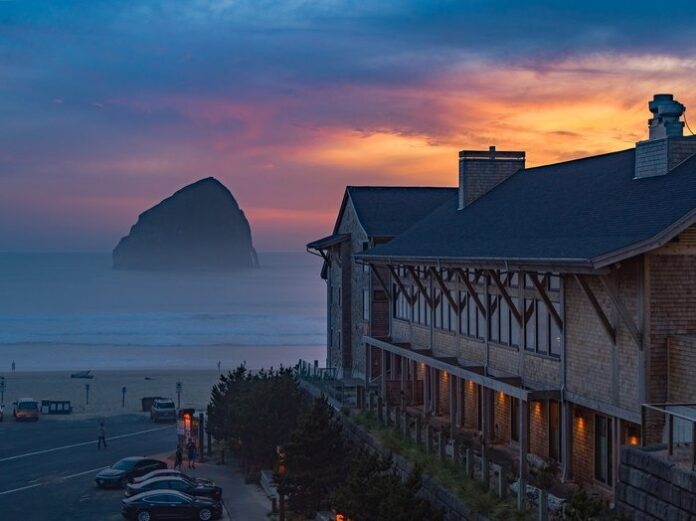 Discover Oregon's Crown Jewel: Headlands Coastal Lodge & Spa
Nestled on the alluring Oregon Coast, Headlands Coastal Lodge & Spa serves as a unique retreat, enveloped by the ethereal beauty of a landscape where towering cliffs, vast sand dunes, and the majestic Pacific Ocean converge. This haven, tucked away in Pacific City and embraced by the Cape Kiwanda State Natural Area, offers a distinctive brand of hospitality—creating a space where luxury, relaxation, and the raw beauty of the Pacific Northwest blend seamlessly.
Embrace the Spirit of Adventure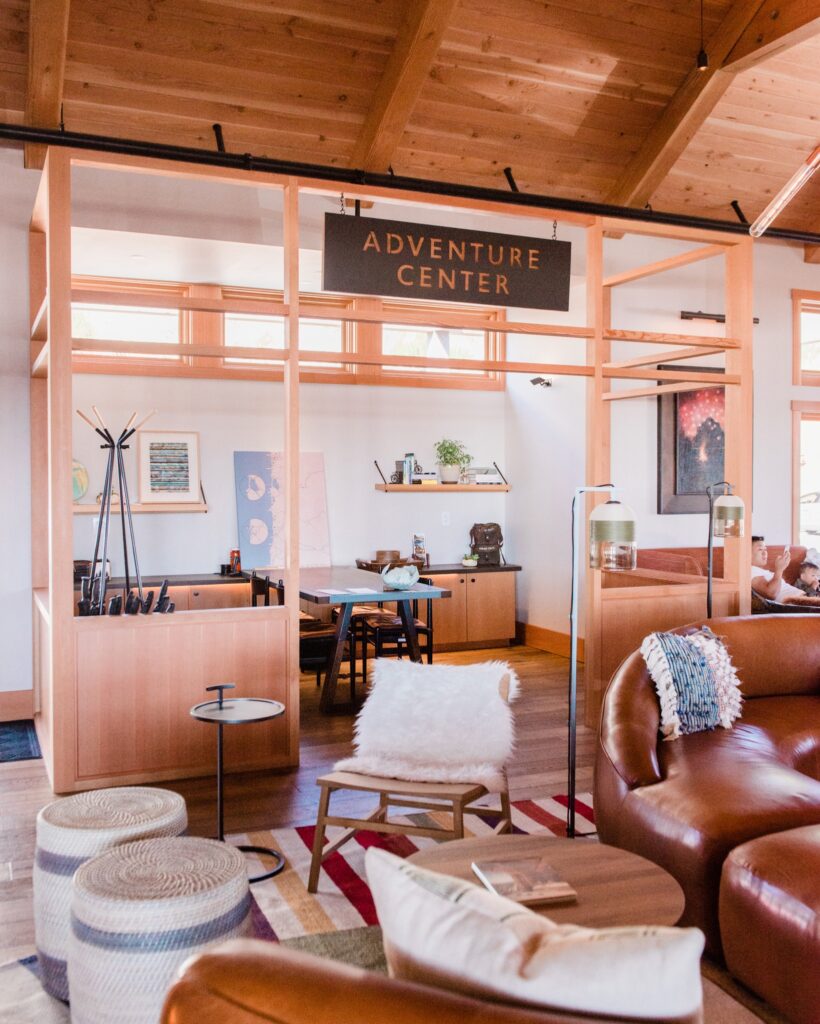 The Headlands Coastal Lodge & Spa doesn't simply offer respite; it opens a world of adventure, curating experiences that allow guests to delve into the heart of Oregon's North Coast. Whether it's a pulse-quickening hike up a towering dune, stand up paddle boarding, a thrilling surf lesson in the bracing Pacific waves, checking out the Neskowin ghost forest, a sunset bonfire on the beach, or a scenic bike ride along the coastline, Headlands provides an impressive lineup of adventures.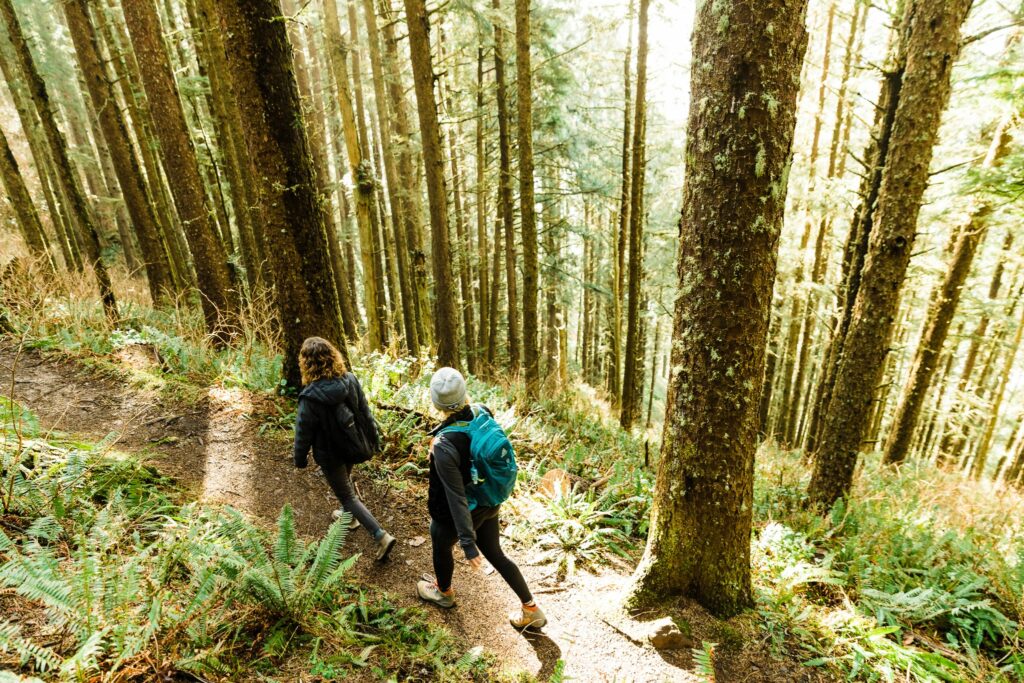 Enlisting the aid of their Adventure Coaches, guests can explore to their hearts' content and create unforgettable North Coast itineraries.
Savor the Flavors of the Northwest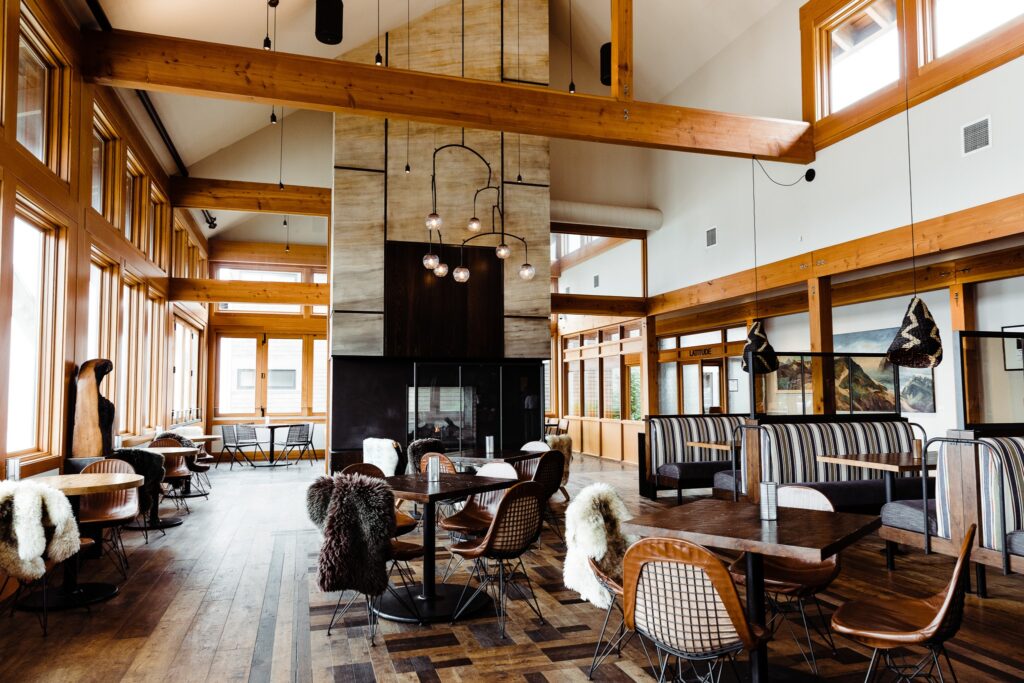 Headlands' Meridian Restaurant & Bar takes dining to new heights, offering a delectable fusion of local ingredients and innovative Northwest cuisine.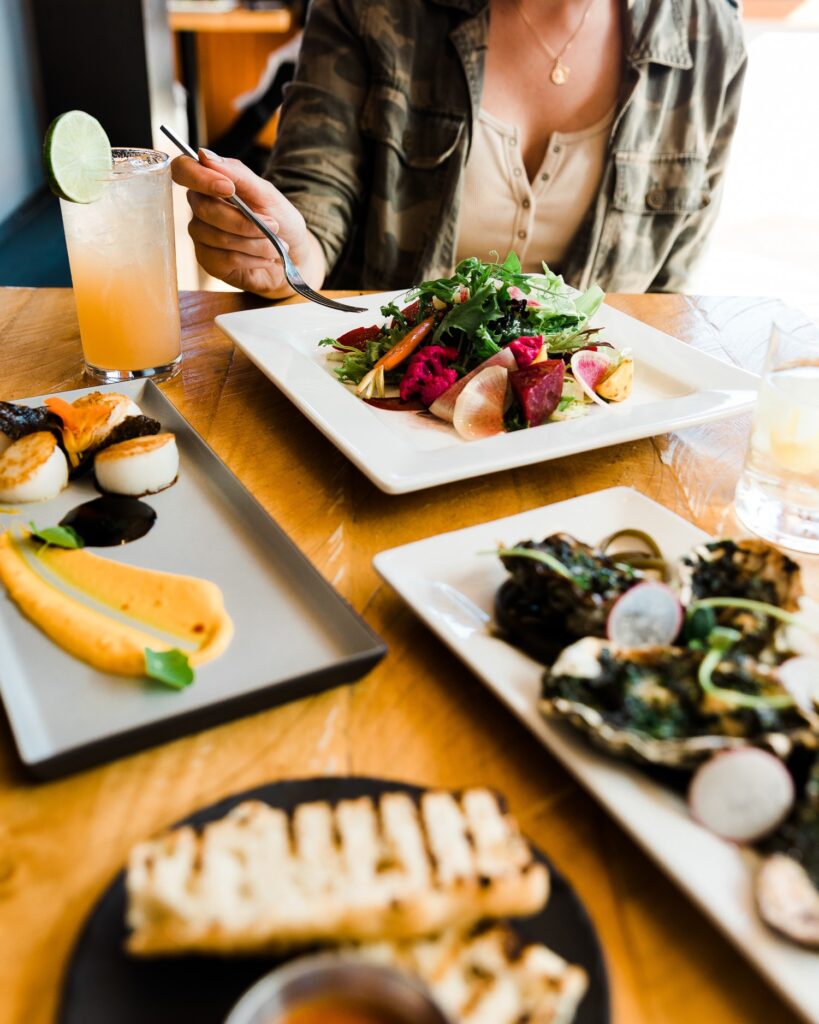 Here, guests can indulge in culinary masterpieces crafted from fresh, local produce, meats, and seafood—all while soaking in stunning views of the iconic Haystack Rock and the majestic Pacific Ocean through soaring dining room windows.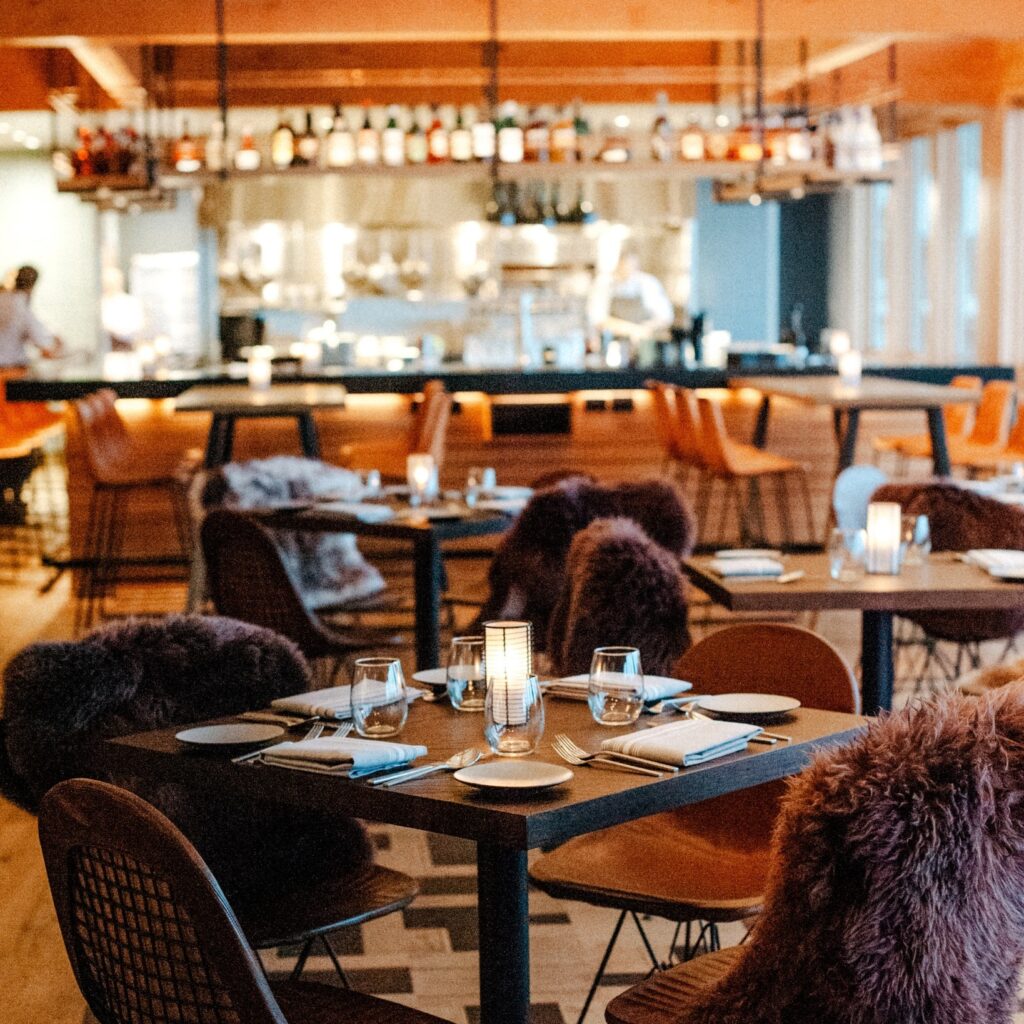 Immerse in Luxurious Comfort
Headlands' commitment to 'Luxury, Oregon-style' is evident in its well-appointed oceanfront lodges and cottages. Each of the 33 guest rooms and 18 spacious cottages boasts premium furnishings that exude Northwest style and design. With stunning views of the ocean and the dramatic Haystack Rock from private balconies or patios, guests are treated to a visual feast of Pacific City's unrivaled beauty.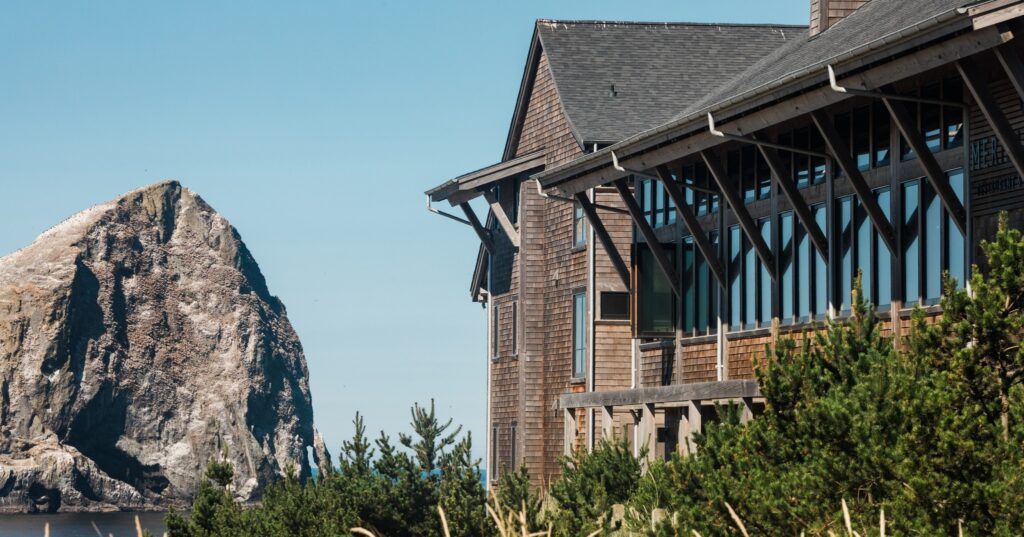 The oceanfront cottages, perfect for families or groups, feature unobstructed ocean views, gourmet kitchens, jetted indoor soaking tubs, and gas grills. They provide an elevated experience that caters to those seeking to enjoy Oregon's charm without sacrificing comfort.
Enhance the Headlands Experience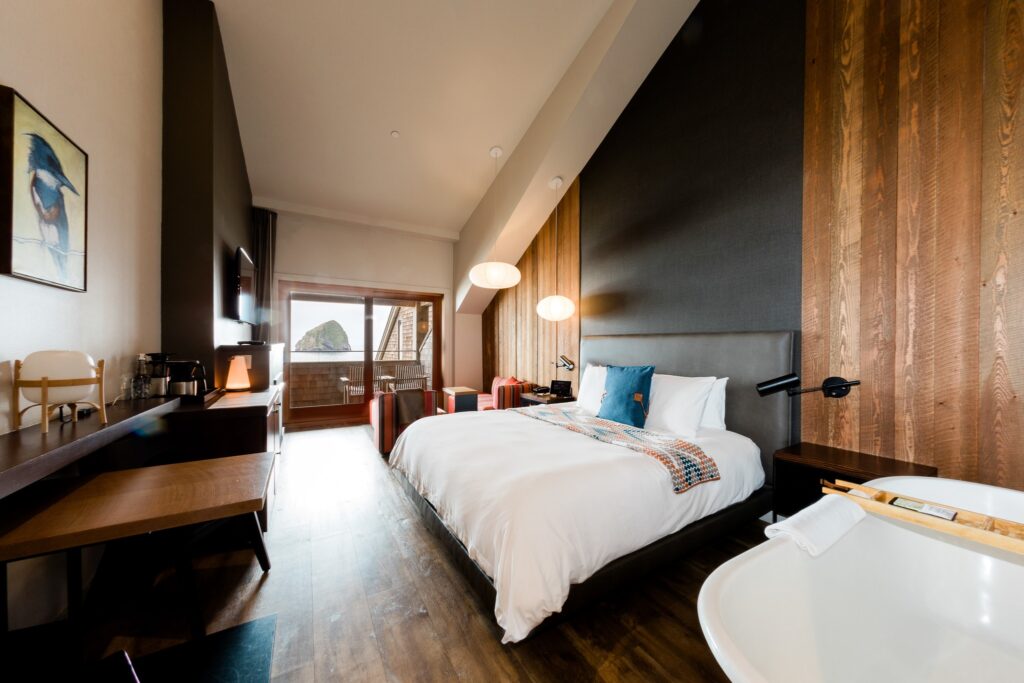 Every aspect of Headlands is designed to enhance guests' experiences. Each room features a luxurious pillow-top mattress for a serene sleep, accompanied by the calming sound of the waves. They can start their day with freshly brewed coffee or tea by the fireplace or on their private balcony. For those keen on exploring, the lodge's Adventure Center offers a variety of gear, from umbrellas to trekking poles, trail maps, and beach chairs.
The lodge also offers exquisite in-room dining options from the Meridian Restaurant & Bar. It doesn't neglect the four-legged guests either, offering special amenities like plush bedding, water bowls, and locally-made treats to make their stay as comfortable as possible.
Unearth the Delights of Headlands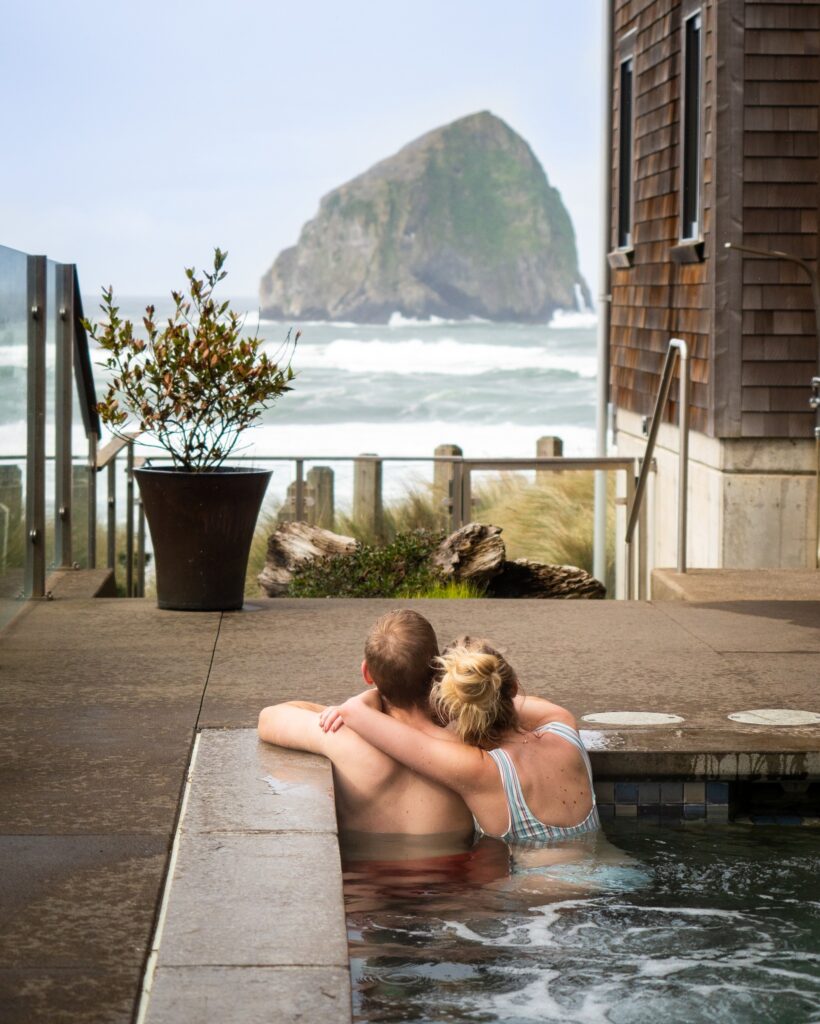 Headlands Coastal Lodge & Spa unfolds a range of delightful experiences that guests can enjoy. They can schedule a massage or facial at the Tidepools Spa & Wellness center, work out in the airy fitness studio, cruise around Pacific City on a complimentary Linus bicycle, or enjoy a relaxing soak in the outdoor hot tub.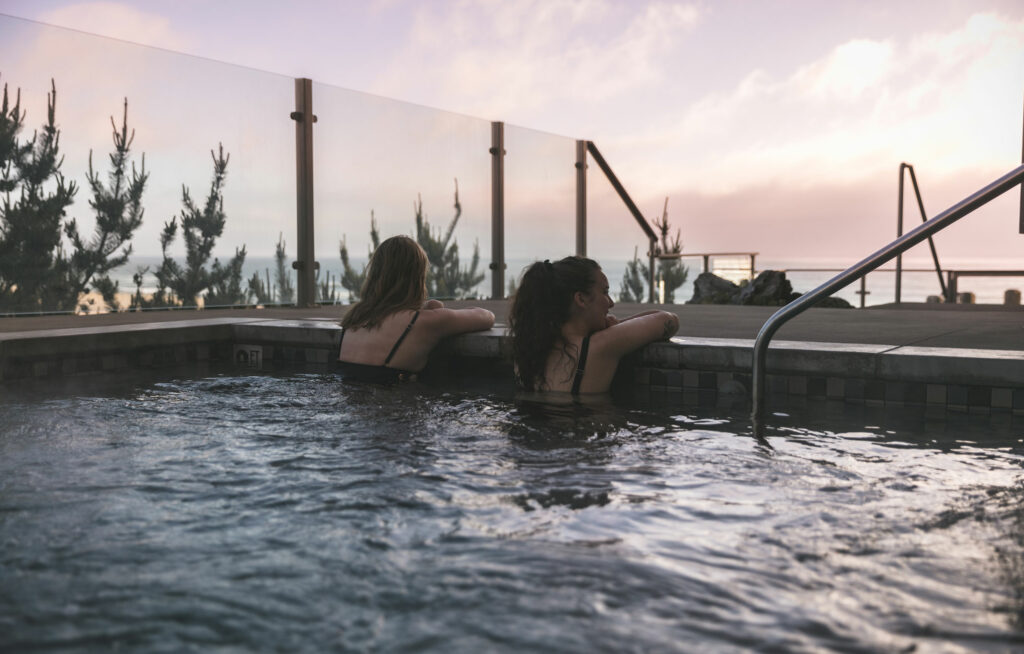 Headlands also provides access to pantries stocked with carefully chosen snacks and beverages round the clock. Their gift shop boasts a selection of goods that capture the spirit of the Northwest, and guests can marvel at the local art installations throughout the lodge.
Embark on Culinary Journeys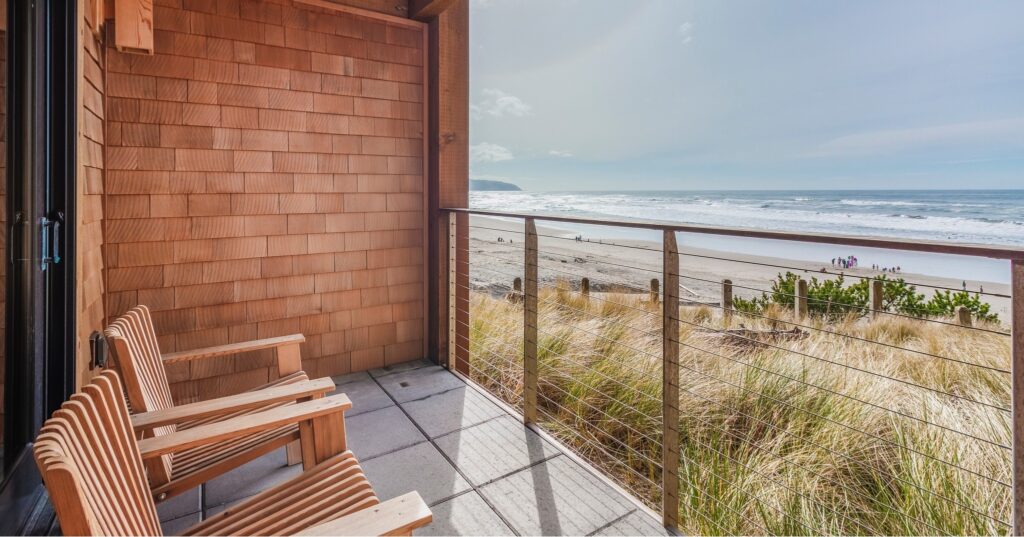 At Meridian, guests can embark on culinary journeys, sampling the Chefs' Tasting Menu that features the seasonal bounty of the Northwest. They can even dine in the comfort of their rooms, enjoying views of the waves crashing onto Haystack Rock. Meridian also offers unique culinary experiences like seafood butchery classes and afternoon mixology sessions, allowing guests to delve deeper into the rich food culture of the Northwest.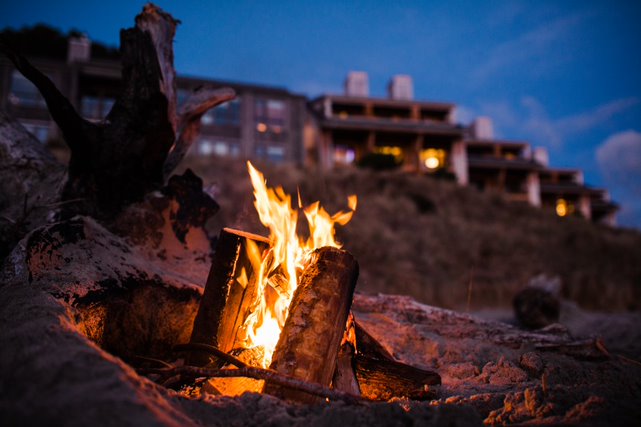 Headlands Coastal Lodge & Spa, with its stunning location, luxurious accommodations, extraordinary dining, and a plethora of activities, provides a distinctly Oregonian experience. Whether visitors are solitude-seekers, adrenaline junkies, or families looking for a refreshing retreat, Headlands delivers a memorable and authentic Oregon stay. It's the perfect recommendation for anyone seeking a glimpse into Oregon's captivating coastal life.
Get more information about Headlands Coastal Lodge And Spa here.
We think you'll also enjoy reading our guide to nearby Cape Kiwanda, as well as our guide to things to do in Pacific City. Just a little further south is Lincoln City, which you can check out in our Guide to Lincoln City.
Have you ever been to Headlands Coastal Lodge And Spa? Let us know and tag the friends and family you want to go with.