For some people like my girlfriend, finding treasures on the Oregon coast is one of their favorite past times. Whether it be seashells on the beach, sand dollars, agates, or beautiful sea glass, along the Oregon coast there's an endless supply.
When talking about sea glass on the Oregon coast, there are so many serene spots to choose from. From the northern coast, around Astoria, all the way down to Brookings, among the awe-inspiring rocky cliffs, beautiful sandy beaches, and driftwood, you will have plenty of places to choose from.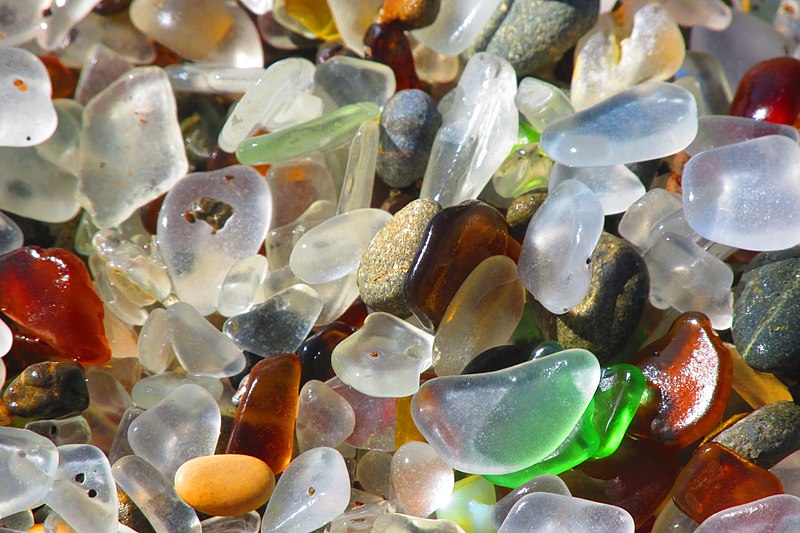 With the southern beaches being a bit rockier, sea glass can be spotted easier here. However, don't write off the northern Oregon Coast just yet, there are plenty of spots here too.
Note: For people who have not visited the Oregon Coast, please be sure to never turn your back on the waves. The ocean can appear calm at times, and raging at others (both beautiful to behold), but sneaker waves can come visiting at any time.
1. Lincoln City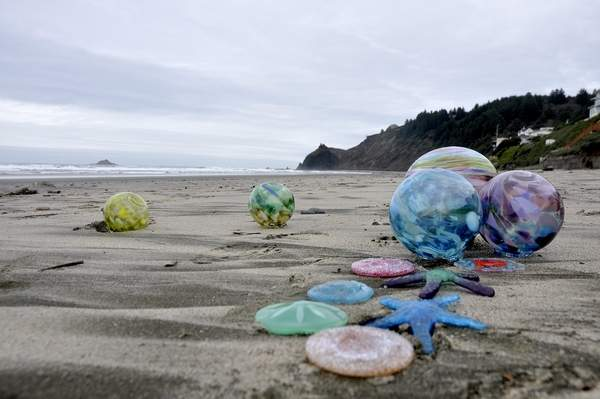 From October to May, local Lincoln City artisans hide glass floats along Lincoln City's beaches for people to find. What a great reason to get out and explore this beautiful coastline.
RELATED: The 16 Best Oregon Beaches to Dip Your Toes in The Sand
2. Moolack Beach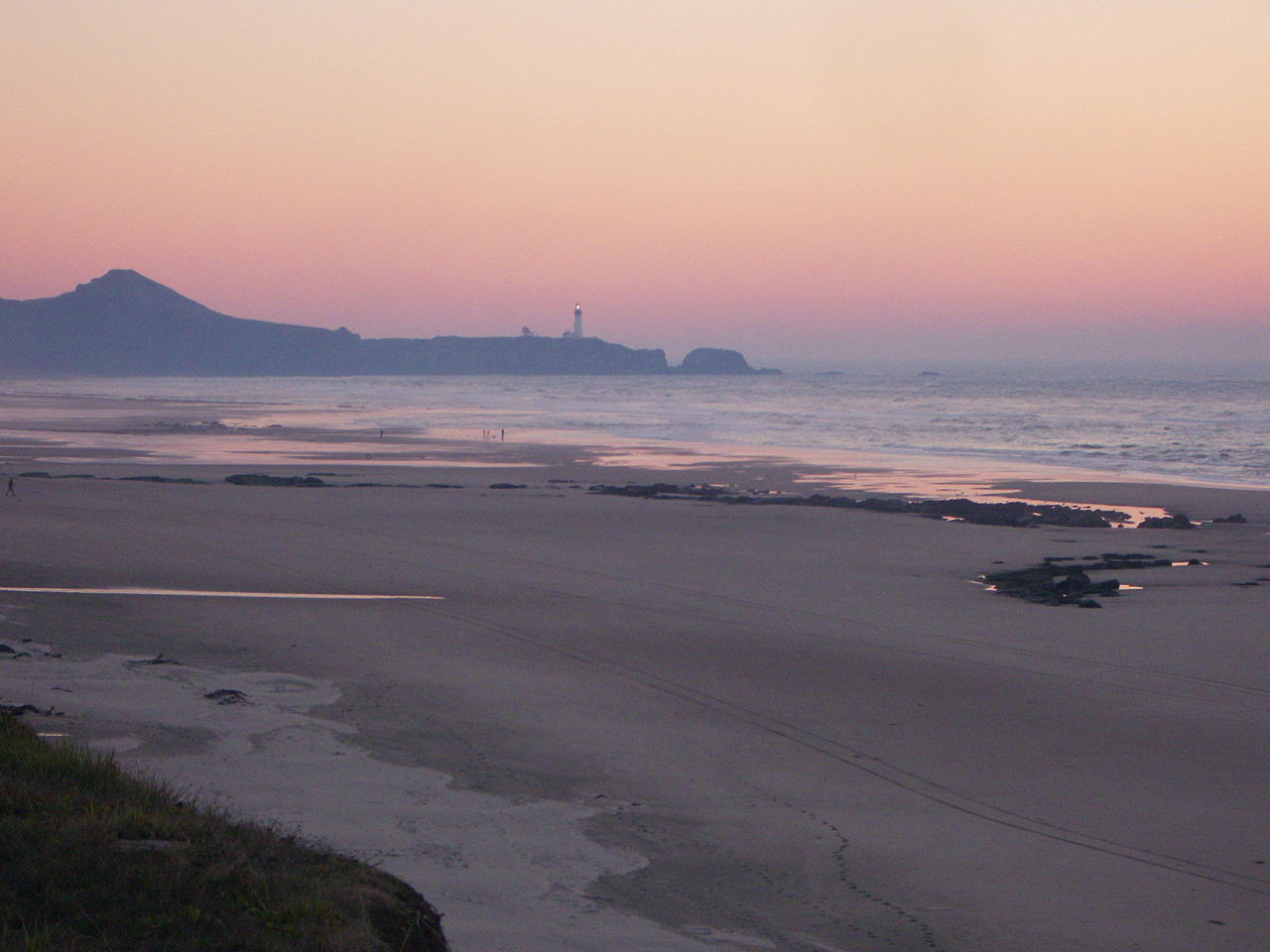 Moolack Beach is a sandy, uninterrupted beach on the central Oregon coast that stretches for nearly 5 miles. Beverly Beach and Beverly Beach State Park are at the northern end for those who want to stay overnight in a tent, yurt or RV. The beach area may be small, but the feelings of peace and oceanic excitement are many. The area is very peaceful and a joy to walk. A wee bit windy at times, but certainly enjoyable.
3. McVay Rock State Recreation Site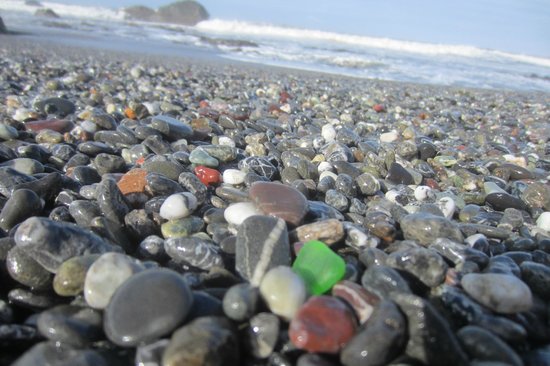 McVay is a well-hidden park noted for surf fishing, clamming, whale watching, and plenty of space to walk on the beach. The large lawn has a nine-hole disc golf course overlooking the ocean.
The park is elevated above the ocean. As you walk along the edge, you'll often have eye-to-eye encounters with the seabirds catching the updrafts from the beach. A steep, rocky path leads to the beach.
McVay is also home to one of the "off-leash" dog parks in the Brookings area.
4. Gold Beach
Located in the Heart of America's Wild River Coast, Gold Beach, Oregon is an idyllic coastal community just 45 miles or so north of the California border. Gold Beach is a major getaway for folks in the Willamette & Rogue Valleys all through the year.
Gold Beach is located about 30 miles north of Brookings, Oregon, and about 30 miles south of Port Orford, Oregon, all on the Oregon Coast.
5. Oceanside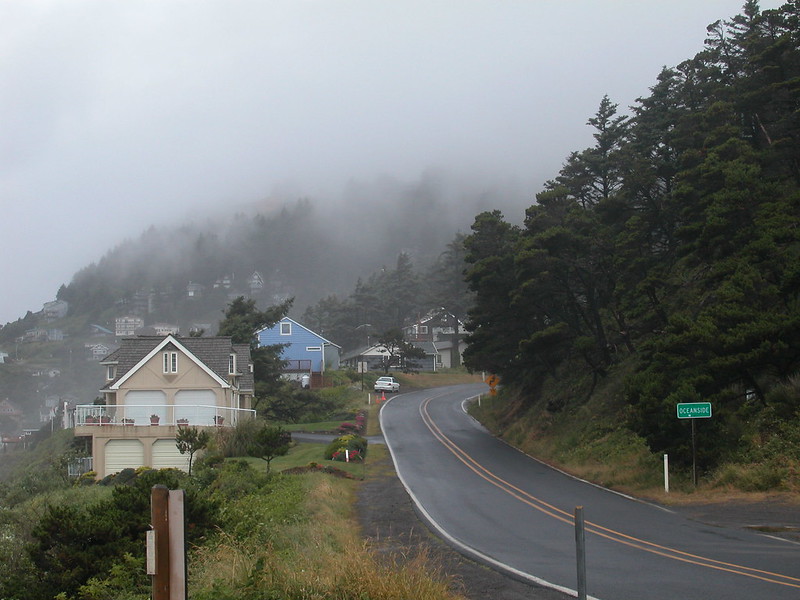 Oceanside is a cozy little hideaway located just off the Three Capes Scenic Route, South of Cape Meares, and North of Netarts. This community is built along an amphitheater-shaped hillside, overlooking a beautiful beach, and offers the ambiance of a quaint European village.
6. Cape Perpetua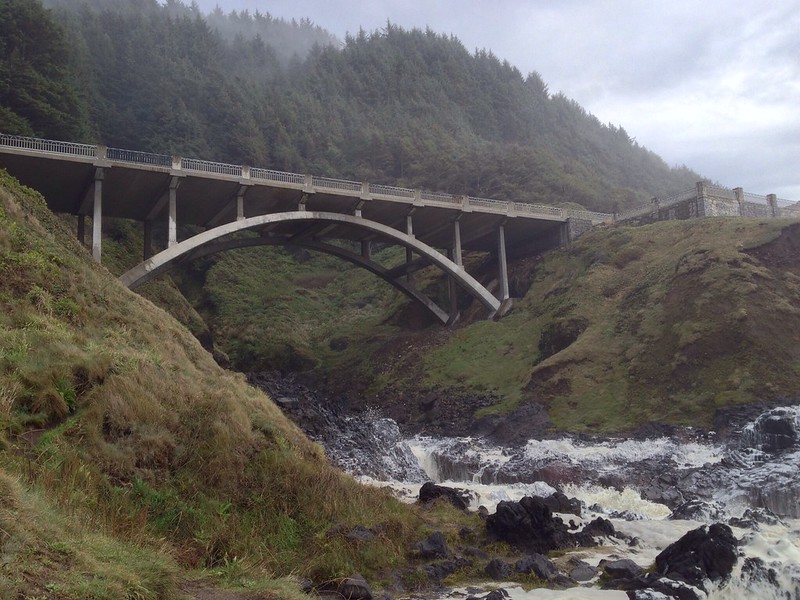 Cape Perpetua is a large forested headland projecting into the Pacific Ocean on the central Oregon Coast in Lincoln County, Oregon. The land is managed by the United States Forest Service as part of the Siuslaw National Forest. Cape Perpetua has great trails and views. The crashing waves here can be stupendous. The drive to the top lookout is not to be missed, 700 feet above the road. Watch young children carefully here and don't get too close to the edge, though.
7. Beverly Beach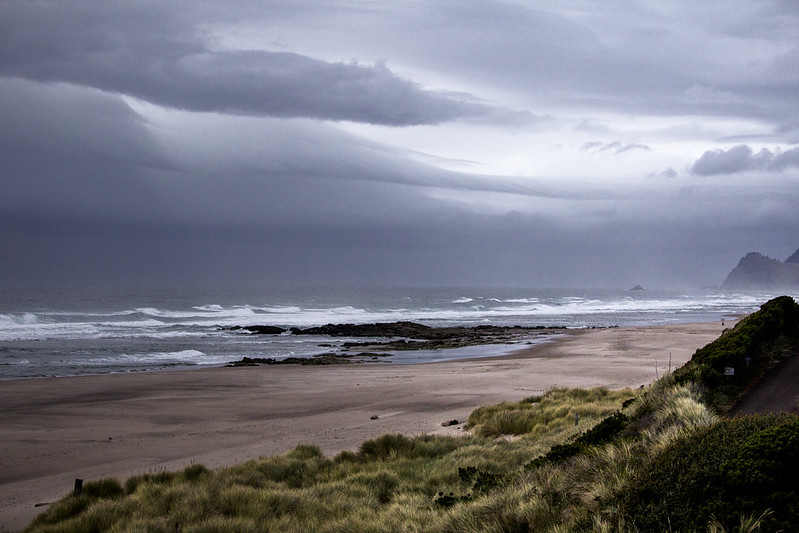 Beverly Beach is popular for a reason! Like magic, a well-known walkway goes under the highway and emerges to the long expanse of sandy beach extending from Yaquina Head (you can see the lighthouse from here) to the headlands of Otter Rock.
8. Seal Rock State Park
Located south of Newport, Seal Rock State Wayside features large off-shore rock formations which are the habitat of seals, sea lions, sea birds and other marine life. The wayside includes interesting tidepools as well as excellent ocean views and a sandy beach. Developed for day-use, the picnic area is in a pleasant stand of shore pine, spruce and salal.
9. Harris Beach State Park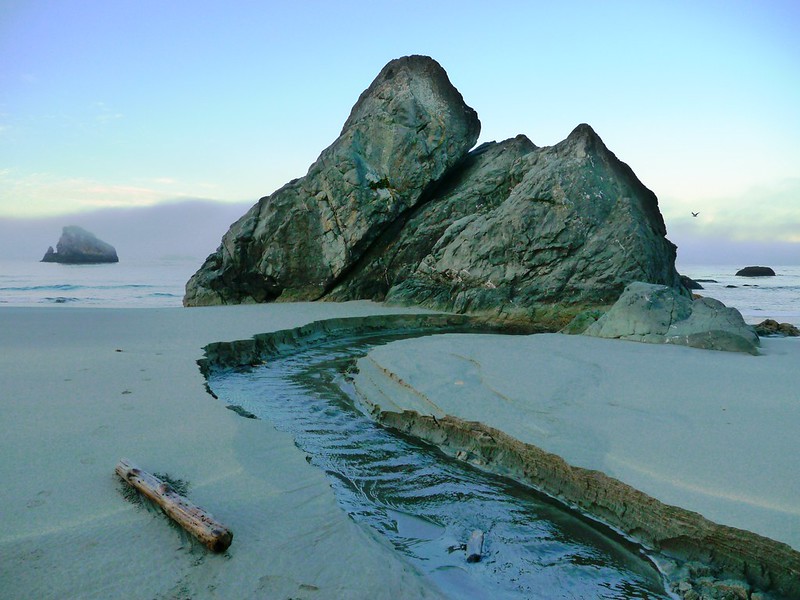 10. Arcadia Beach
Arcadia Beach State Recreation Site is a beach and state park on the Oregon Coast of the United States located two miles south of Cannon Beach. Under the right conditions, one may hear the "singing sands" a squeaking or violin-like noise.
11. Cannon Beach at Haystack Rock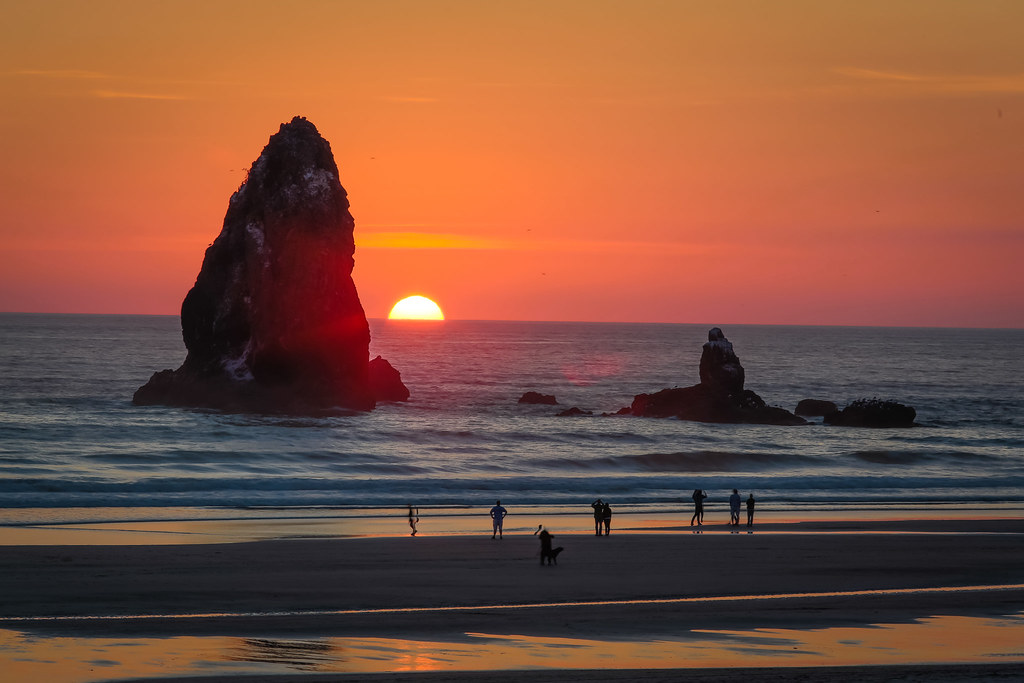 Haystack Rock is a 235-foot sea stack in Cannon Beach, Oregon. It is sometimes claimed locally to be the third-tallest such "intertidal" structure in the world, but there are no official references to support this. A popular tourist destination, the monolithic rock is adjacent to the beach and accessible by foot at low tide.
12. Tillamook Bay
Tillamook Bay is a small inlet of the Pacific Ocean, approximately 6 miles long and 2 miles wide, on the northwest coast of Oregon. It is located just north of Cape Meares in western Tillamook County approximately 75 mi (120 km) west of Portland.