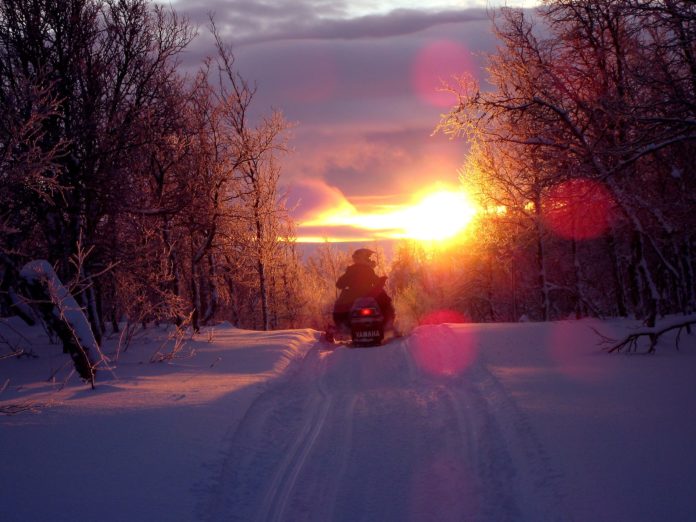 If you're looking to head to Mt. Bachelor to snowboard or ski this winter, Sunriver has some of the coziest places to stay nearby, as well as fun winter activities for the whole family.  Because Sunriver is only 17 miles from Mt. Bachelor it's the perfect base camp for your winter adventures.
Sunriver Is Jam Packed With Winter Activities And Adventures
Nearby skiing and snowboarding?  Check.  Sledding and ice skating?  Check.  Shopping?  Check.  If you want to kick back and relax at the spa, enjoy some shopping or hang out in a hot tub, Sunriver has you covered.  If you want to go snowboarding, go dog sledding, take a snowmobile into the forest for an adventure, or go on a guided snowshoe hike, Sunriver has adventure seekers covered too.
Ski and Snowboard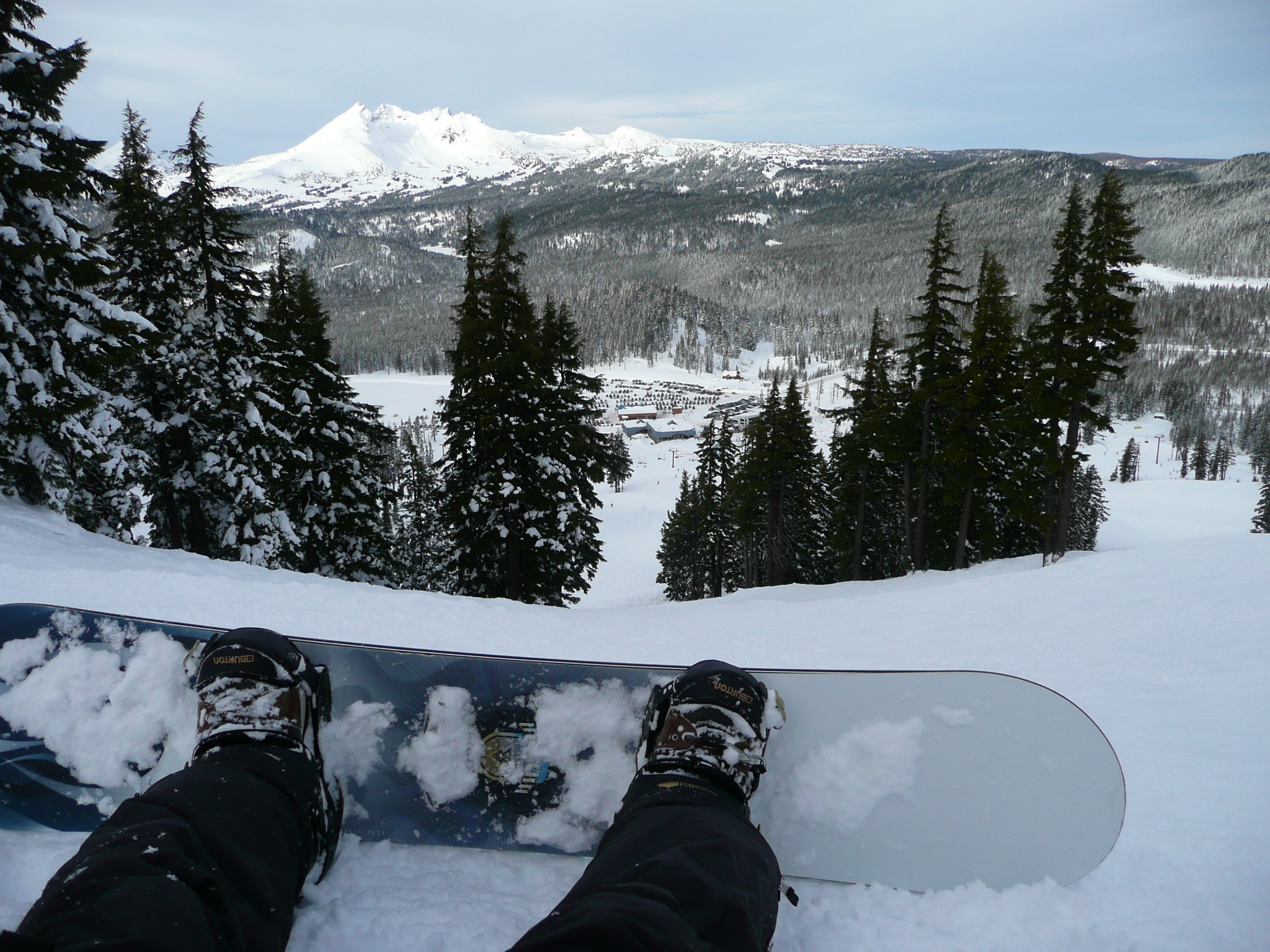 Sunriver is located at the base of one of the most renowned ski and snowboard parks in North America.  Because Sunset Lodging in Sunriver has the closest rental home locations to Mt. Bachelor, if you're a guest at one of their rentals you can take a ski shuttle twice daily Thursday through Monday to Bachelor and not have to worry about transportation for you and your gear.  Mt. Bachelor is now open for the 2019-2020 season!
Snow Tubing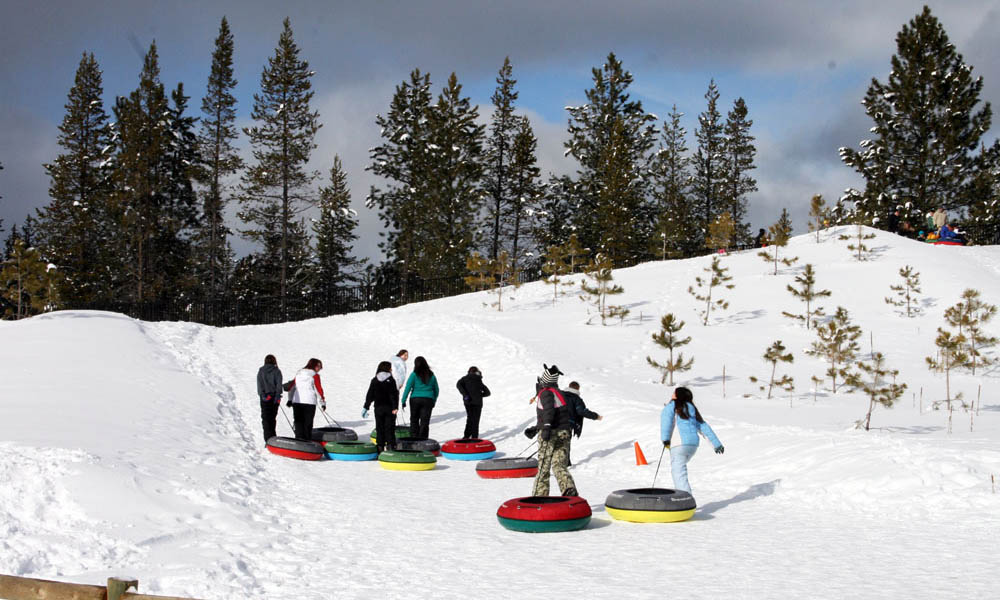 There's an outdoor tubing hill open year round in Sunriver, so even if there's no snow you can enjoy tubing with your family.  You can also tube at the Snowblast Tubing bark at Mt. Bachelor.  Get more info about tubing in the area here.
Ice Skating
Sunriver has a centrally located ice rink with skate rental.  One of the coolest things about the ice rink is the warming hut with a fireplace and viewing area.  There are also exterior viewing areas with seating and fireplaces, so if you just want to watch you can still enjoy yourself with a cup of hot coffee or cocoa.  Get more information about ice skating in Sunriver here.
Snowmobiling
One of the great things about Sunriver is it's location.  Not only is it close to Mt. Bachelor and all the great shopping and things to do in Bend, but it's close to great outdoor recreation areas like the Deschutes National Forest.  This forest has over 560 miles of groomed trails for snowmobiling or snow biking.  You can head to Dutchman Flat or Wanoga snow-parks for some of the best snowmobiling in Central Oregon.
If you don't have a snowmobile or snowbike, you can rent them and get out into Oregon's backcountry for an adventure.  Get more info about Snowmobiling near Sunriver here.
Snowshoeing: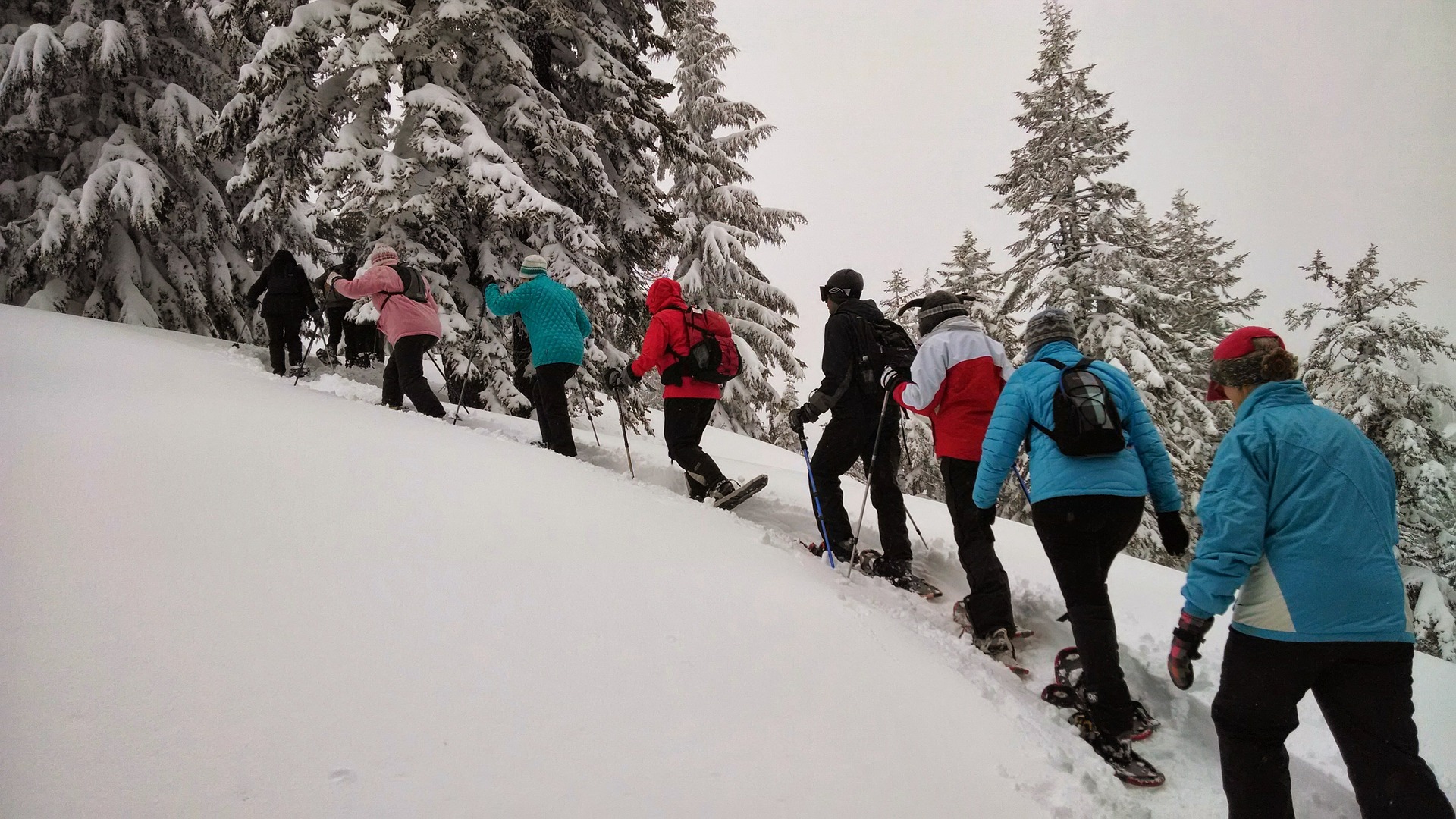 There are all sorts of interesting places to explore by snowshoe in Sunriver and Central Oregon.  If you're experienced with snowshoes you can head out on your own, or you can take a guided snowshoe tour and take your whole family out on a winter adventure through serene wooded forests.
Some great areas nearby to explore are the Water Tower Loop, the rim of Crater Lake National Park and Swampy Lakes.  Some snowshoes trails even have warming huts.  Get more info about snowshoeing around Sunriver here.
Dog-sledding, Heli-Tours, and More
Have you ever wanted to go dog-sledding, but didn't know where to start?  You can take a dogsledding tour at Mt. Bachelor with a tour company that has everything you need to get started and all the know-how to go along with it.  Another great adventure is taking a heli-tour so you can see the majestic snow covered mountains and forests from the air!
Lodging In Sunriver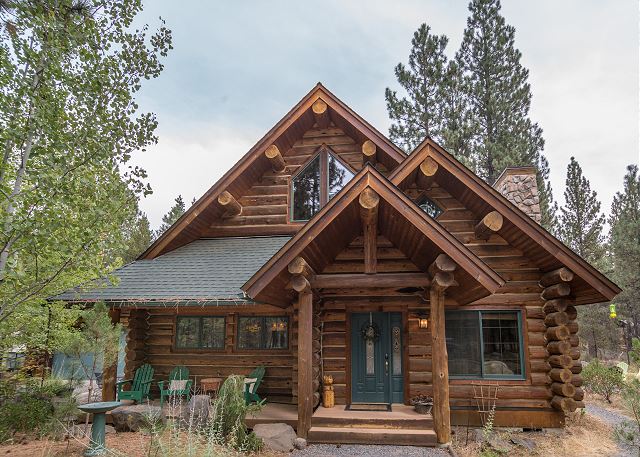 Sunset Lodging in Sunriver has some of the coziest, most beautiful cabins you can rent for your winter excursions.  Check out this beautiful cabin!  It looks like the perfect place to enjoy a cup of hot cocoa and relax by the fire after a day of playing in the snow and Oregon's back country!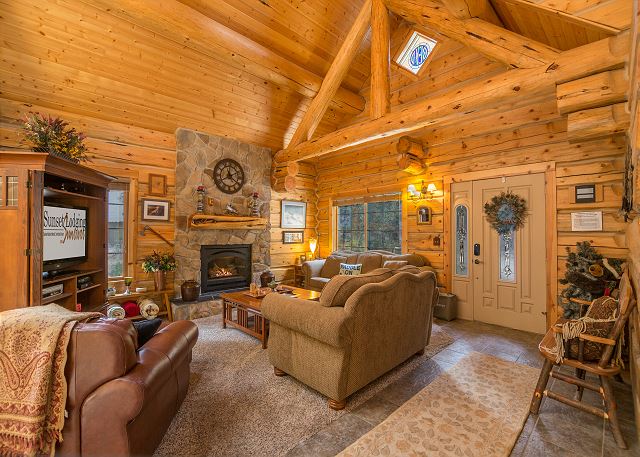 This 2,100 square foot cabin sleeps 8 and has a ton of stuff to do including a foosball table, ping-pong table, and a hot tub.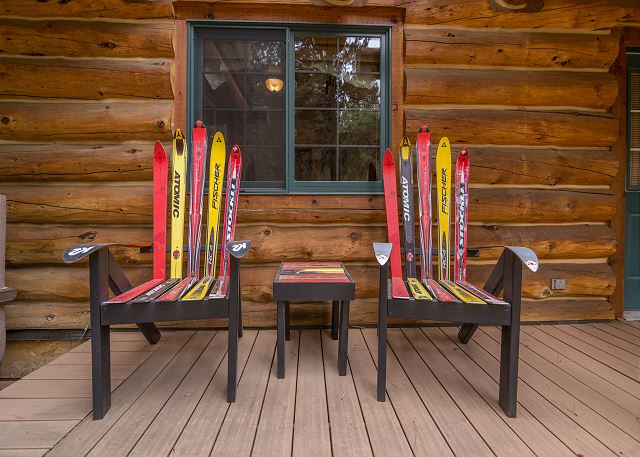 Most of the homes for rent by Sunset Lodging in Sunriver have private hot tubs and fireplaces, and many are pet friendly with low pet fees.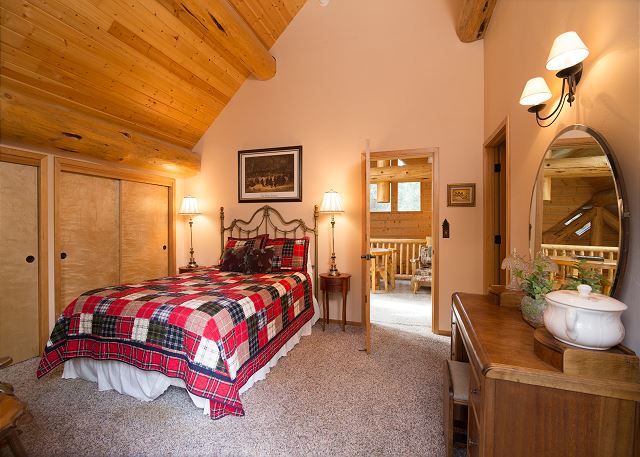 Sunriver is a destination year round for all of the outdoor activities available, and is perfect for adventure seekers and those wanting to relax and escape the hustle and bustle of the city as well.
Imagine relaxing in this hot tub after being on the trails all day with friends and family.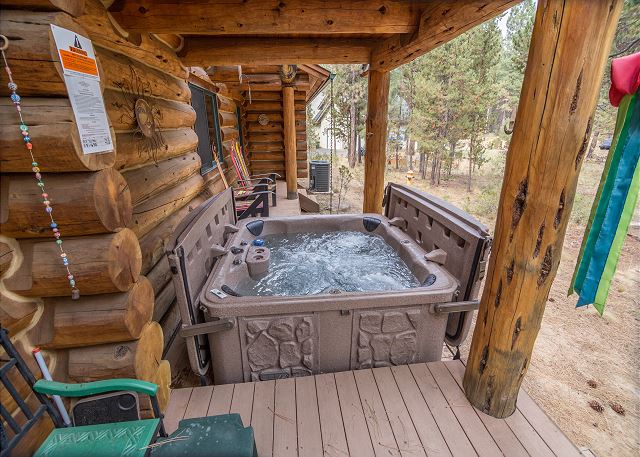 Find the perfect place for you and your family to stay in Sunriver with Sunset Lodging!  Are you planning on going to Sunriver this winter?  Will you be looking for adventure or relaxation?  Let us know in a comment and tag the friends and family you want to go with!