Last updated on January 2nd, 2022 at 04:16 pm
If you're looking to escape the crowds of Cannon Beach, just head 5 miles south to Hug Point for a quick and easy hike. This serene little spot proves there is never a shortage of places to visit on the beautiful Oregon Coast. This beautiful waterfall right there on the beach is not the only thing to see, as you will find caves to explore carved out by the waves, sandstones cliffs, and colorful tide pools.
View this post on Instagram
History of Hug Point
The name Hug Point has an interesting history, as stagecoaches would travel along the beach, hugging the point as they rode by. The original trail traveled by early settlers is still here to this day just north of the parking lot. Before the highway was built, the beach was the only way to travel along this stretch of coast.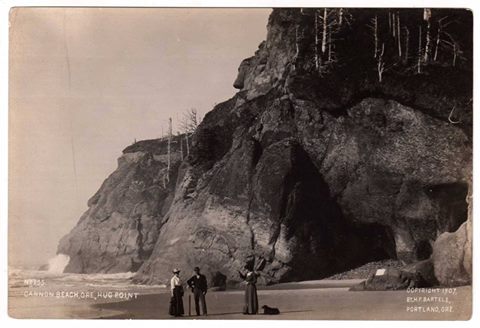 The best time to see the waterfall is during the wetter seasons, as during the summer there isn't quite as much water. Hug Point Trail is just over a mile, and located near Tolovana Park, Oregon.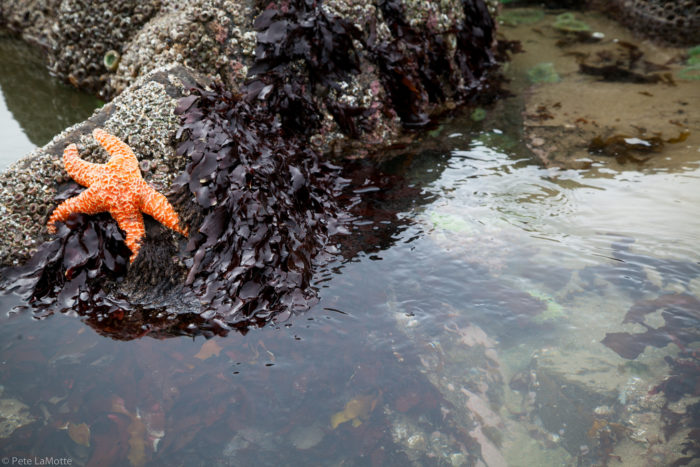 How to Get to Hug Point
From the parking lot, you will head north to find the waterfall on the beach. The lovely sandy cove beach just off the park is backed by hills vegetated by salal, ferns and sitka spruce.
This beach is flat and makes for an easy hike — perfectly fit for all ages. You will definitely want to keep a watch on the tide, as you do not want to get trapped during high tide.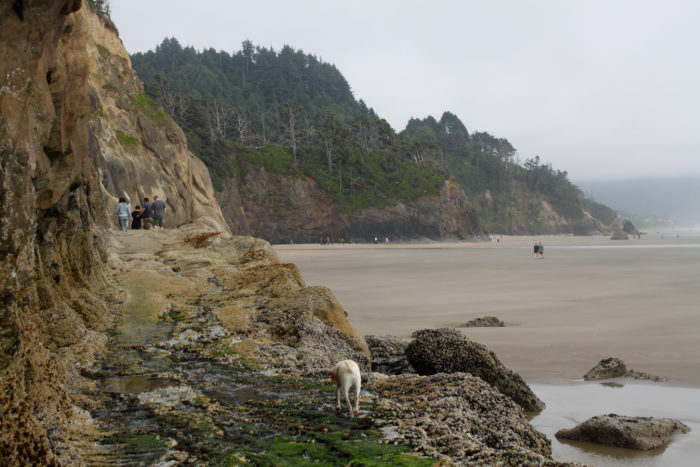 If you want to explore the surrounding area, you will find a beautiful forest on one side of the beach.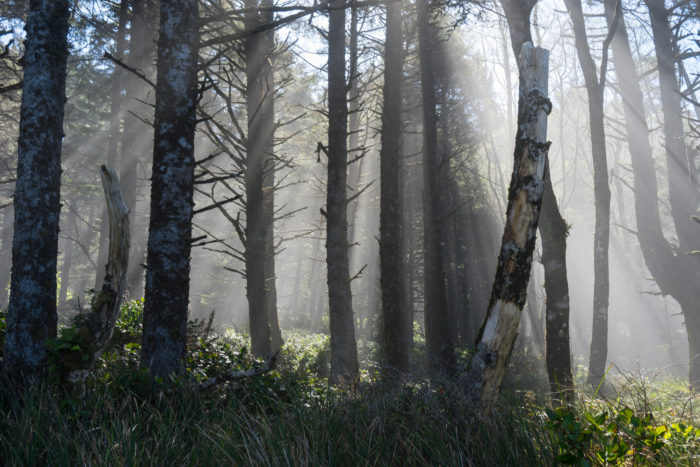 Here is a beautiful misty morning shot from Eli Duke at Hug Point.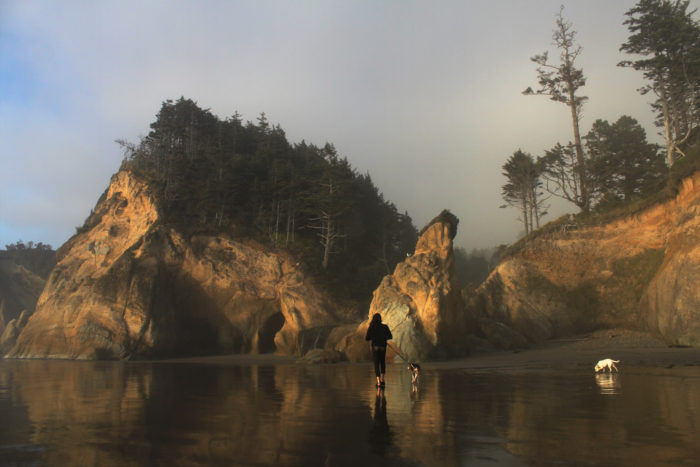 Have you visited this amazing spot on the Oregon Coast? Make sure and let us know in the comments! Also, here is a great video shot here at Hug Point as well.
As always, make sure and pack out whatever you are packing in! It is always our duty to respect nature and keep these beautiful places in Oregon as clean as possible. If you are looking for another beautiful place to hike on the Oregon Coast, don't miss this article here.
View this post on Instagram
Note: Exploring caves, beaches and waterfalls is an at-your-own-risk activity.  Stay safe and use good judgment.  Obey all posted signs and rules.  Never turn your back on the powerful Pacific Ocean as sneaker waves and logs can come up behind you without your notice.