Not far from Manzanita Oregon lies a little gem of a beach tucked in between volcanic basalt and sandstone cliffs and accessed via a trail through gorgeous coastal forests. Short Sand beach features a waterfall in wet months and is popular with surfers, hikers, and nature enthusiasts. One of the best things about this beach (aside from how pretty it is) is that the trail to get there is easy and perfect for families.
The Short Sand Beach Trail In Oregon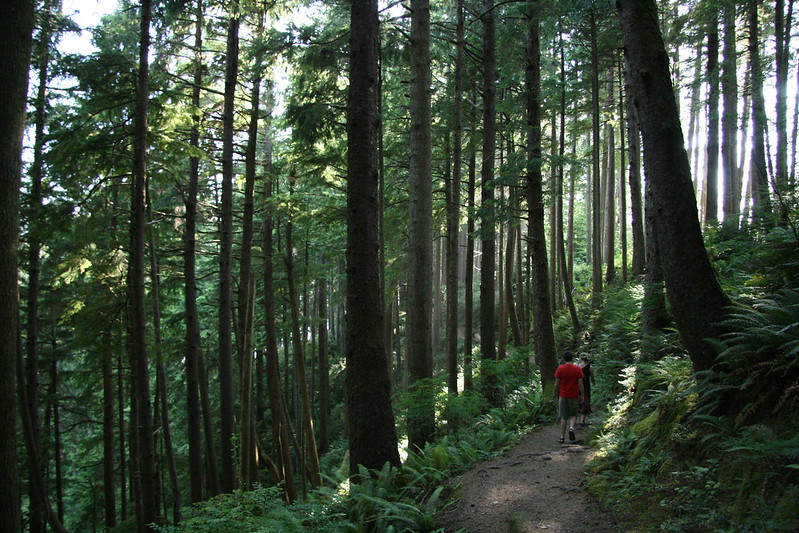 To get to Short Sand beach, you'll take an easy 1.2 mile out and back trail accessed from the Oregon Coast Highway (Highway 101) in Oswald West State Park.
Sign up for monthly emails full of local travel inspiration and fun trip ideas. In each newsletter we'll share upcoming events, new things to do, hot dining spots and great travel ideas.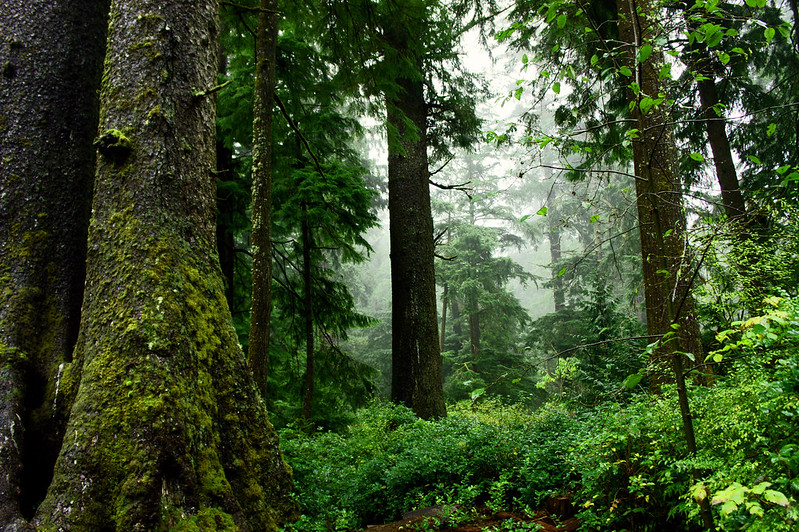 Check out the map below to see the parking lot and Oregon trailhead.
This trail takes about 26 minutes to complete, and follows a creek through a gorgeous coastal forest.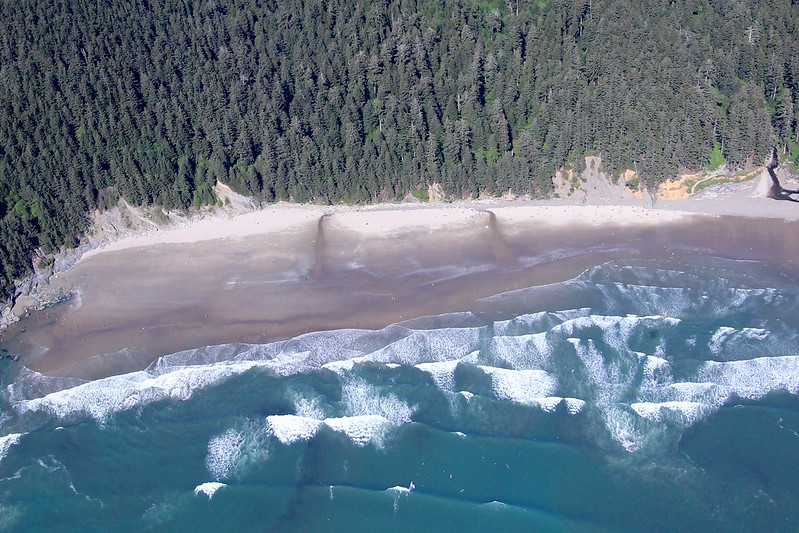 The trail has an 82 foot elevation gain and is popular with families and others looking for the shortest route to Short Sand Beach.
The best time to visit Short Sand beach is from April to September.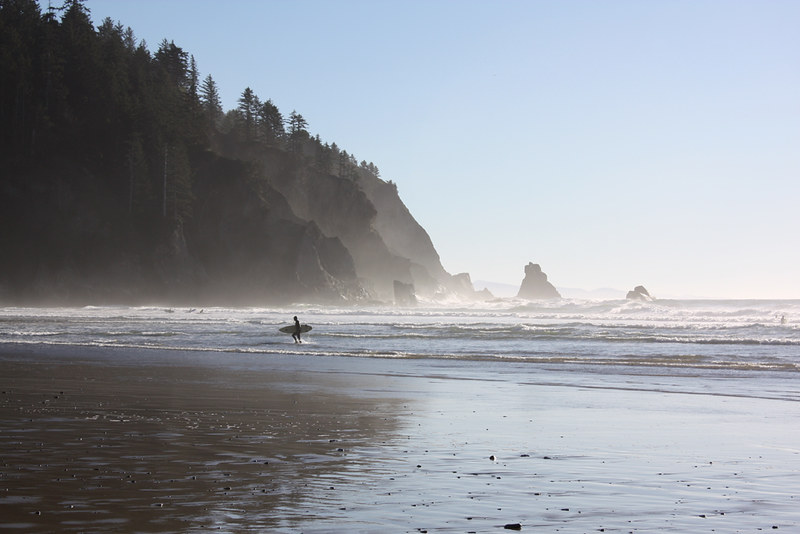 Those looking for a longer hike will enjoy the nearby Cape Falcon Trail, which is 4.6 miles and is a moderately challenging hike.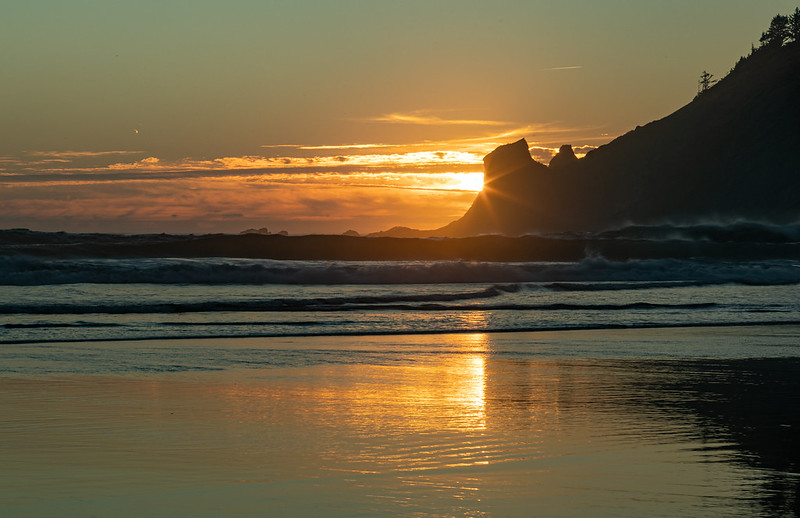 This area is popular for birding, hiking, surfing, and looking for ocean life in tidepools.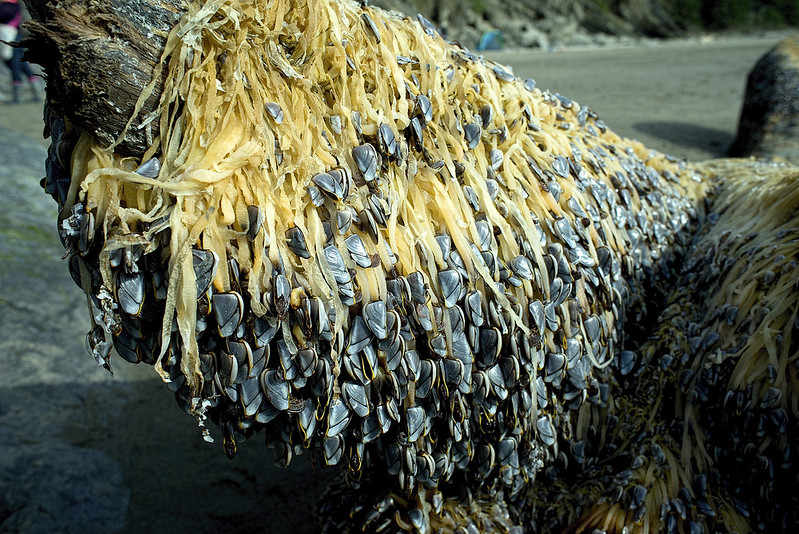 Because this beach is so well loved, it's usually full of people by 10 am, and you're likely to see others on the trail, many of them carrying their surfboards down to the beach to catch the waves.
Blumenthal Falls At Short Sand Beach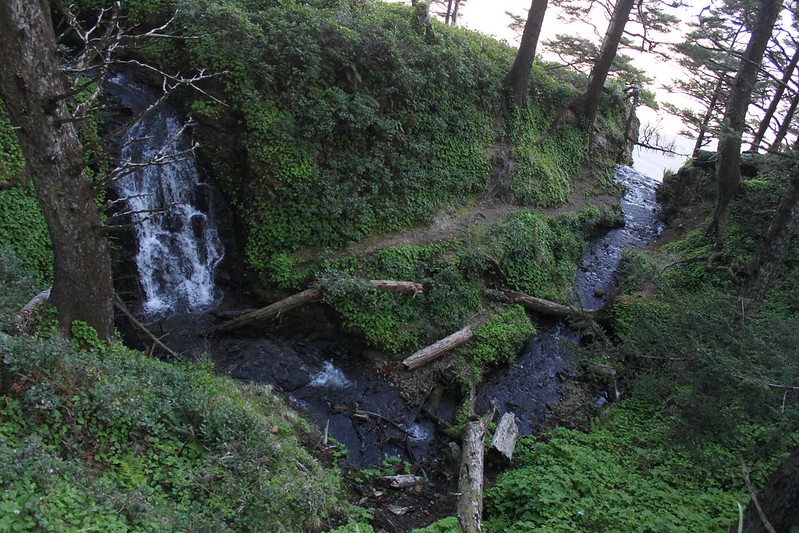 One of the things people love about Short Sand beach (simply known as Shorty to those who visit often to surf), is Blumenthal Falls. This waterfall comes down over a 15 foot rock face onto the beach and into the ocean. Blumenthal Falls can dry up in warm summer months, but can be seen in cooler wetter months if you make the trek to Short Sand Beach.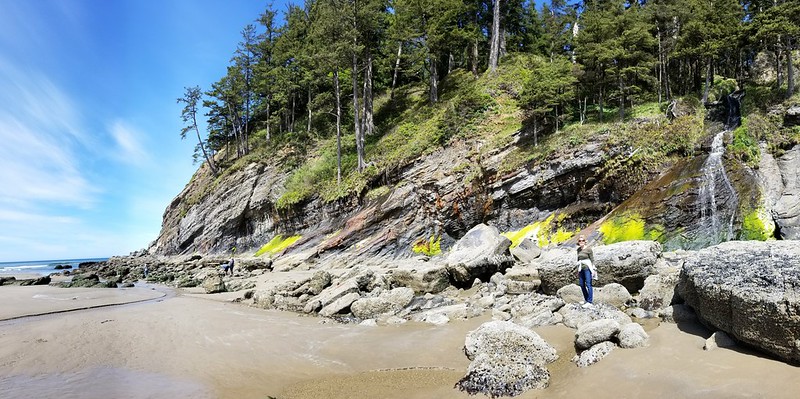 The waterfall used to be known as Smugglers Cove Falls, but was re-named after Oregon State Park ranger Dan Blumenthal after his death in 1999. He and another ranger were shot in the head and left for dead on the trail to the beach. His partner survived but sadly Blumenthal became the first Oregon State Park ranger to be killed in the line of duty.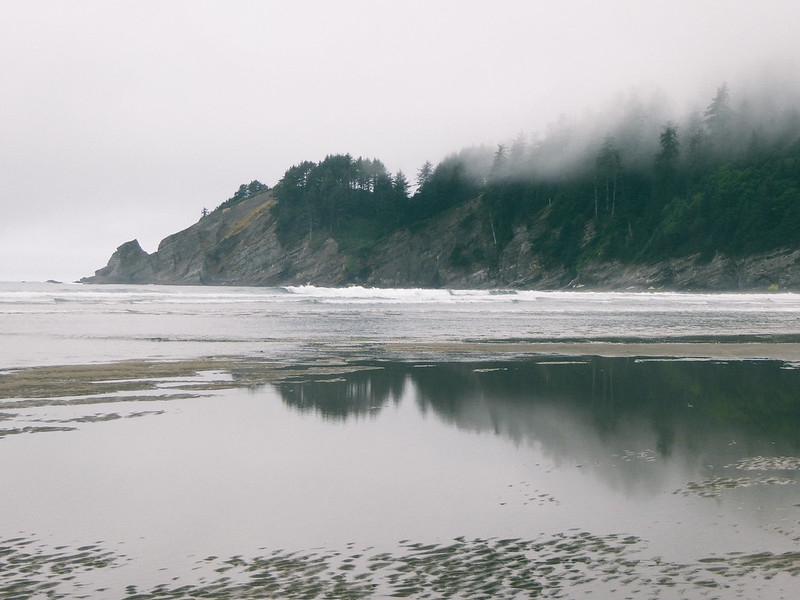 Camping Near Short Sand Beach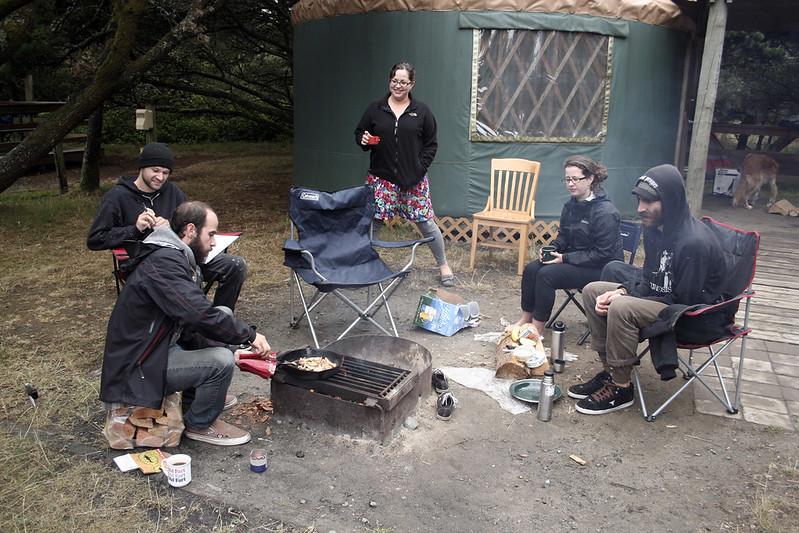 There's no camping at Oswald West State Park, but there are plenty of places to stay nearby. South of Oswald West State Park is Nehalem Bay State Park, which has year round camping. If you have an RV or want to rent a tiny home, you can head South East of Oswald West to Nehalem Shores RV Park. If you drive 10 minutes north of Oswald West State Park up Highway 101 to Cannon Beach, there's Wright's For Camping campground, or Sea Ranch RV Park, which offers cabins and camping.
RELATED: Top 26 Oregon Coast Campgrounds
Please Note: Hiking and exploring are at-your-own-risk activities. When exploring our gorgeous state, please follow the seven easy principles of Leave No Trace so we can keep our trails open to the public and looking beautiful for generations to come.
Have you visited Short Sand Beach? What's your favorite spot to visit along the Oregon coast? Share your photos with us and tag the friends and family you want to go with!