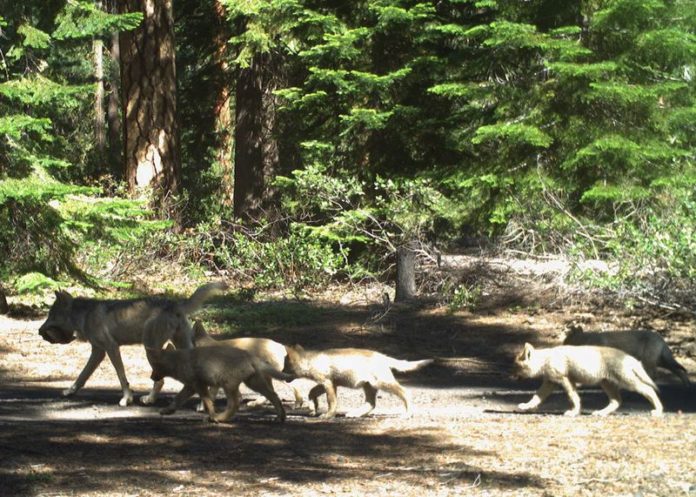 After federal protection for gray wolves in Western Oregon was restored earlier this year, wildlife biologists are interested to see groups of wolves like the ones caught on this photo by trail camera roaming in Western Oregon.
Wolf Pups Near Deschutes And Klamath County Line
In July of 2022, near the Klamath and Deschutes county line, a trail camera captured a cute family photo of an adult wolf and five adorable wolf pups.
The Oregon Department Of Fish And Wildlife takes reports of wolf sightings trying to get a count of how many wolves are in the state, and had been taking reports of a lone adult wolf in this area since August of 2021. Tracks of four wolves were also found in the area this year.
Biologists are unclear if these wolves are from a new pack, or if they're part of the already established Indigo Pack to the south of this area. You can check out a map of wolf activity in Oregon here to see where different known packs roam.
While this area is currently considered a new Area Of Known Wolf Activity, it may later be designated as the Upper Deschutes Pack depending on how many wolves are in the group by the end of 2022. To become a pack at least two adult wolves and two of their offspring must be traveling as a group.
You can report wolf sightings in Oregon here.
Stay up to date with the latest news with That Oregon Life.