Last updated on January 7th, 2022 at 09:20 pm
It's known as Tamolitch, commonly referred to as the Blue Pool in Oregon. Tamolitch, which means "tub" or "bucket" in Chinook. This magical spot can be found on the popular McKenzie River Trail, a trail we could not recommend more to explore. Said to have formed several thousand years ago, this pristine area is as a result of lava erupting from nearby Belknap Crater – which stopped the McKenzie River in its tracks.
Sign up for monthly emails full of local travel inspiration and fun trip ideas. In each newsletter we'll share upcoming events, new things to do, hot dining spots and great travel ideas.
Blue Pool in Oregon is Absolutely Gorgeous
Today the river percolates through the filtering rock as a spring, filling the pool before flowing out to the south. When rains are heavy, the McKenzie may cascade down into the pool from above, creating Tamolitch Falls. Tamolitch is one of the most beautiful and pristine places you can hike in Oregon, and if you haven't been there I'd suggest adding it to the list for places to visit as the weather is warming up.
Tamolitch is one of the most beautiful and pristine places you can hike in Oregon, and if you haven't been there I'd suggest adding it to the list for places to visit as the weather is warming up.
The Blue Pool is known for being crystal clear, and to get there you will travel The McKenzie River Byway, leaving you spellbound as you explore this timeless transition into Oregon's Cascade Mountains.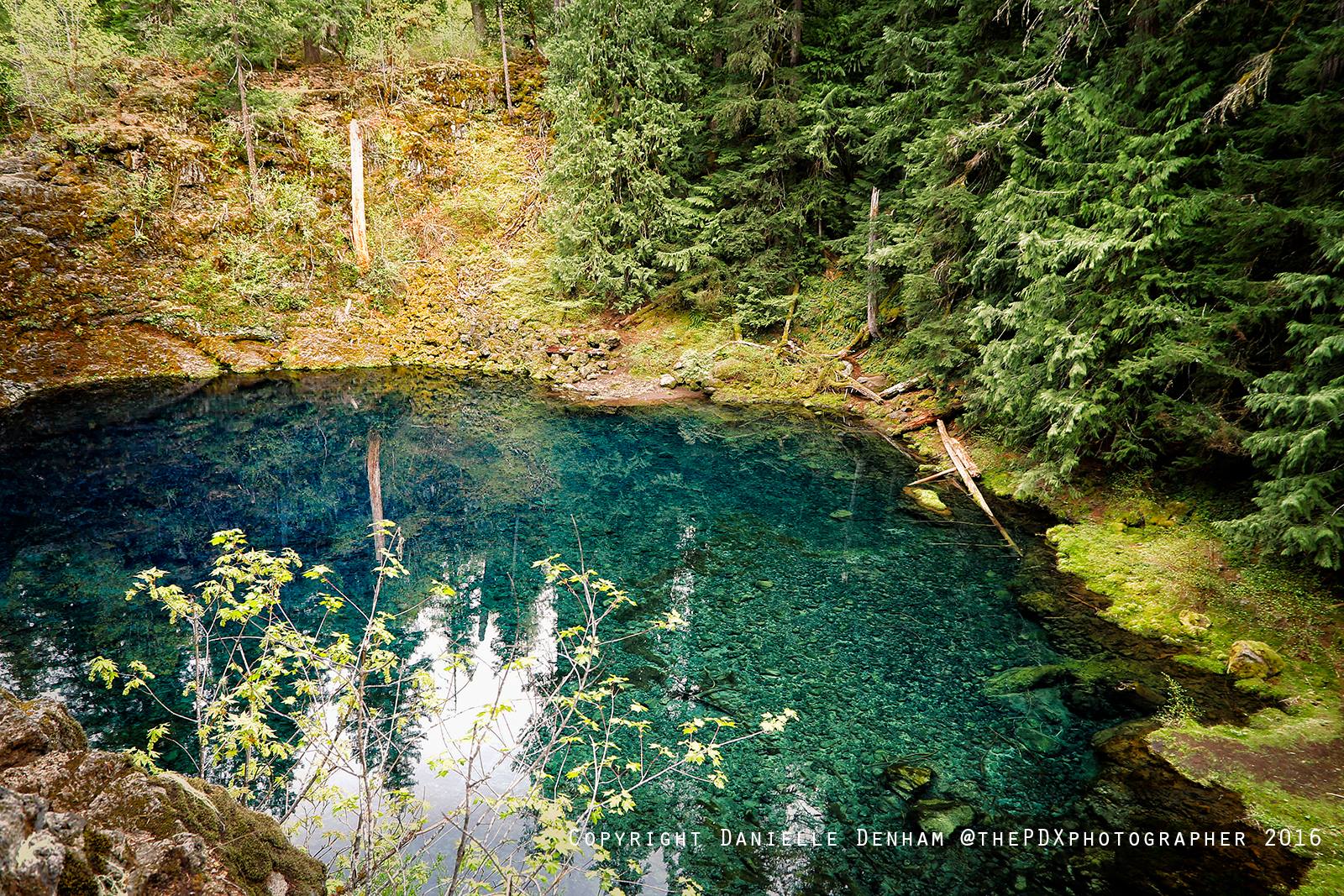 "It is scenic and it is beautiful," noted Meg Trendler of Travel Lane County. "You are driving along the river and you get these glimpses of an absolutely crystal clear river all along the way and lots of greenery too."
Check out this video of a guy jumping into the Blue Pool, a 70 foot drop.
Sahalie Falls and Koosah Falls
Along the byway, you will pass through two of Lane County's 20 covered bridges. Goodpasture – at 165 feet, which is Oregon's second longest. Then you have Belknap Bridge, a river cross-over since 1890.
Before reaching Oregon's one and only Blue Pool, expect to get wet when you reach the plunge pool world of Sahalie Falls and Koosah Falls, which are easily accessed through the trails to each along the highway. Reaching the Blue Pool will take a bit longer to get to.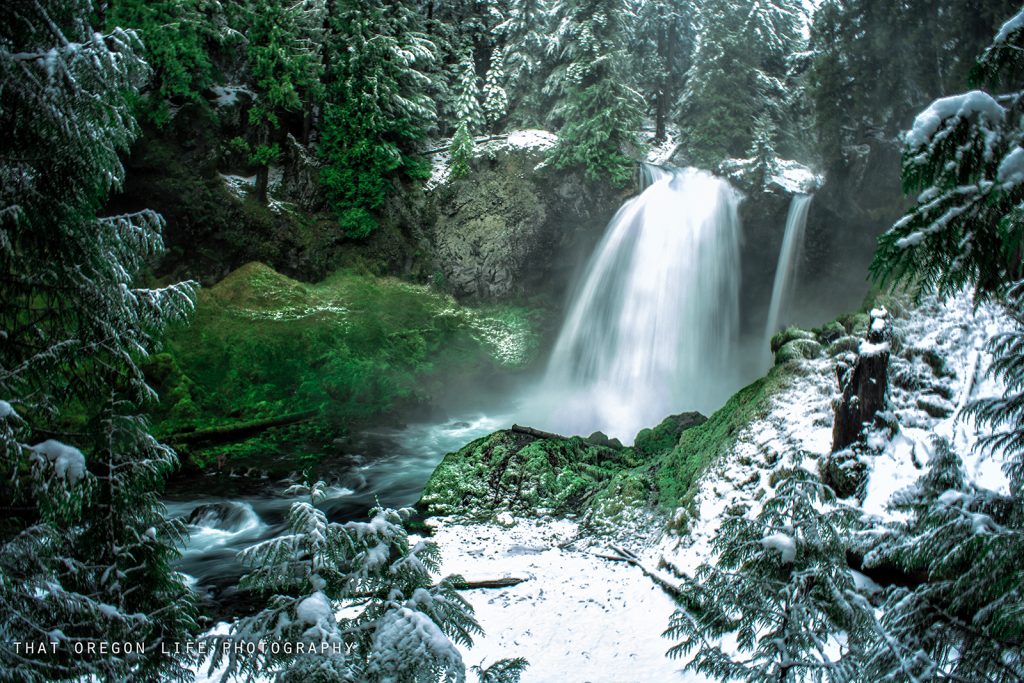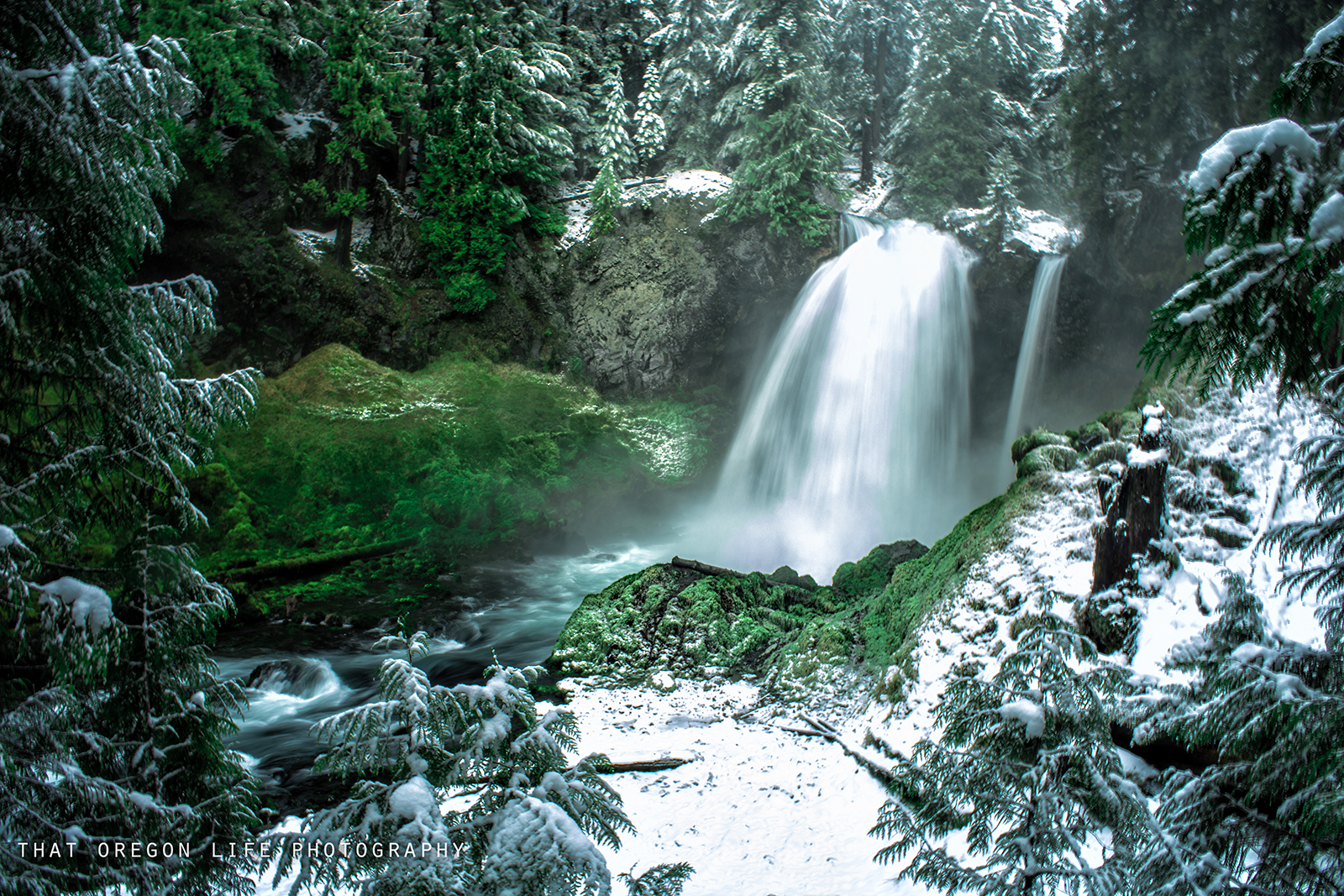 For anyone who's looking to take some great photos, you will not be disappointed as the beauty is everywhere – from reflections off the water to the magnificent alder trees and more surrounding the area. The deep turquoise and clarity of the water is really quite jaw dropping, I've never really seen anything quite like this magical place.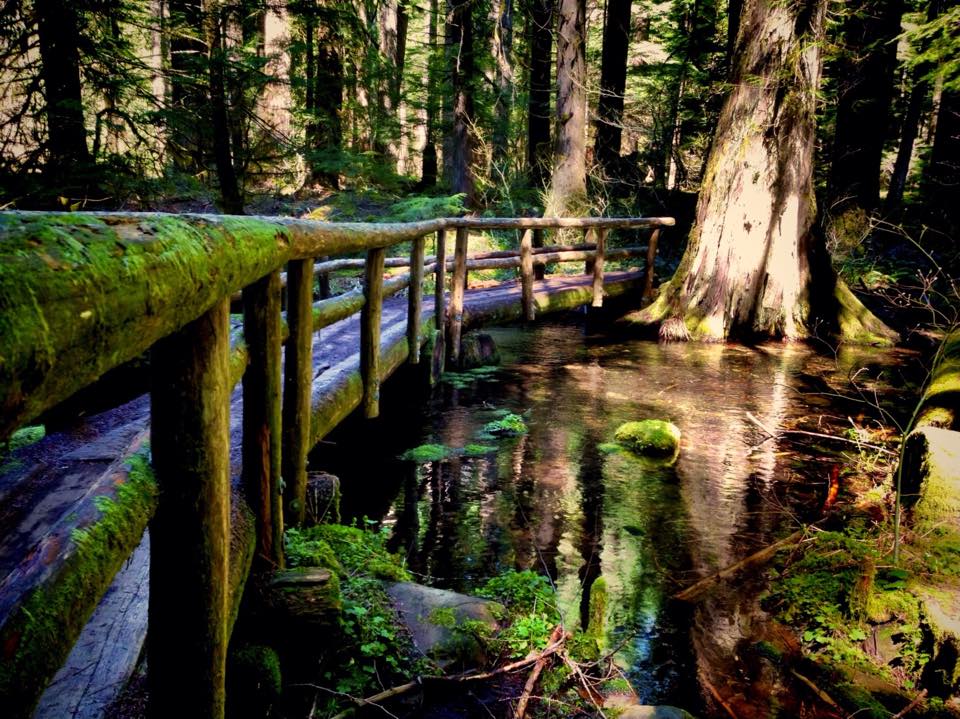 Safety Information
Nobody is stopping you from jumping in, as there is no rule against it, however, we can't stress enough to take these safety tips very seriously as there have been numerous incidents leading to serious injury, and sometimes death.
The pool is surrounded by very steep cliffs that are 10-60 feet tall and on average the water temperature is around 37 degrees Fahrenheit. It takes less than 10 minutes to become hypothermic at this temperature.
How to Get to Blue Pool
From McKenzie Bridge, take Highway 126 east 13 miles to Trailbridge Reservoir. Turn left (west) on Forest Road 732, crossing the McKenzie River. Go straight at the junction, northeast up Forest Road 655 to McKenzie River Trailhead – Tamolitch (Blue Pool).
If you're looking to camp up Mckenzie River, there are 14 US Forest Service Campgrounds to choose from. One popular place to camp, and a local favorite is Delta Campground (Open April 18-October 19). Camping here you can enjoy a hiking trail which winds through an ancient forest, where you will find gigantic Doug fir trees which have stood for more than 500 years.
Parking
Due to the trailheads heavy use, especially during the spring/summer months, your best bet is to arrive as early as possible or late in the day.
Here's another great video from Travel Oregon.
Main image courtesy of James Parsons, extremeoregon.net
We hope you enjoyed this article and it helped you inspire your next adventure. If you're ready to see the rest of what this beautiful area has to offer, head over here to read more about the 26-mile McKenzie River Trail. Don't forget to sign up for our free newsletter to get the best of Oregon sent directly to your inbox.