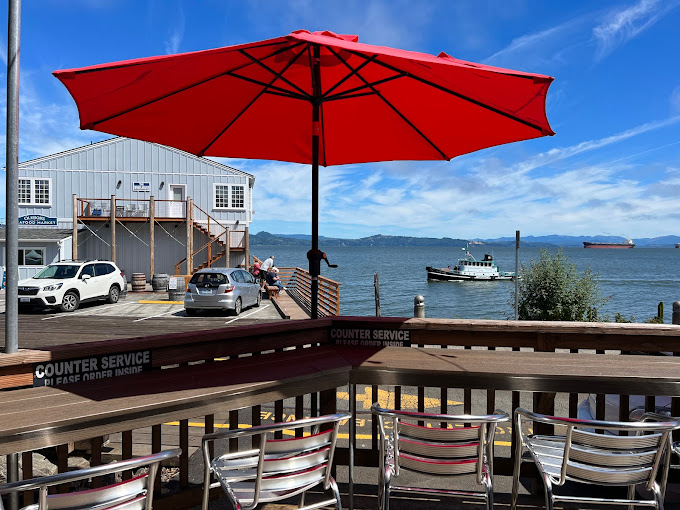 Nestled in the captivating heart of Astoria, Oregon, where the majestic Columbia River kisses the Pacific Ocean, Astoria Brewing Company stands as a testament to Northwest hospitality and culinary delight. Drawing in patrons with its exceptional beer selection, mouth-watering menu, and dog-friendly approach, this waterfront jewel has cemented itself as a favorite amongst locals and tourists alike.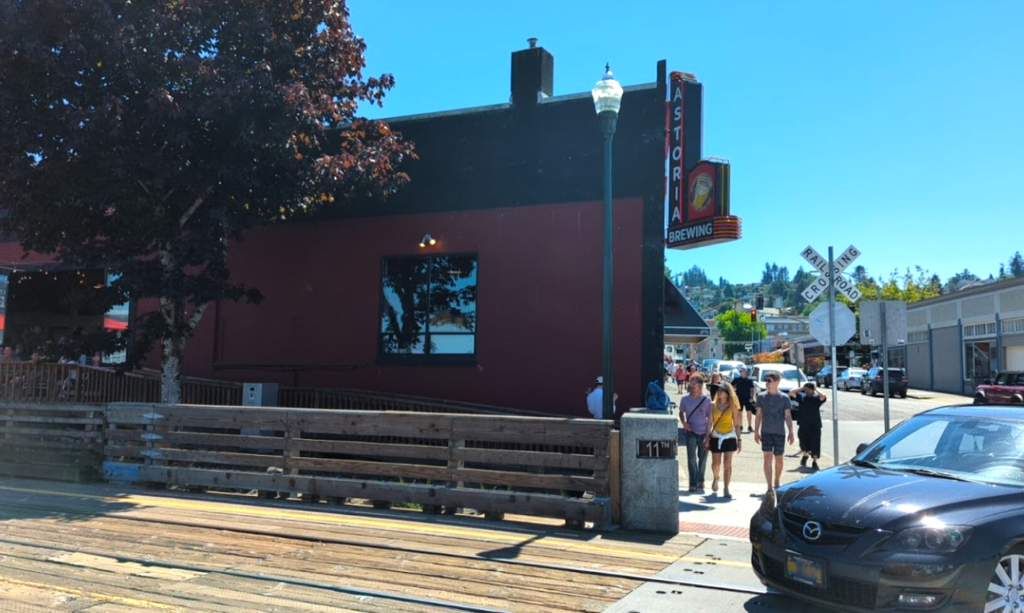 BONUS: It's right on the Historic AstoriaTrolley Line. Follow the link to our story with all the information about this nostalgic ride. If you follow us at all, you'll know that we're avid fans of everything Astoria, from the Goonies to all the sights, State Parks, and great eats.
Astoria Brewing Company: A Coastal Gem
Quaintly perched on the bustling boardwalk of Astoria, the brewery offers panoramic views that delight patrons, especially when Spot and Fido are involved. The grandeur of the Columbia River flowing into the Pacific Ocean, the energy of passing ships, and the charm of Astoria's historic downtown – all come together to form the perfect backdrop to your dining experience.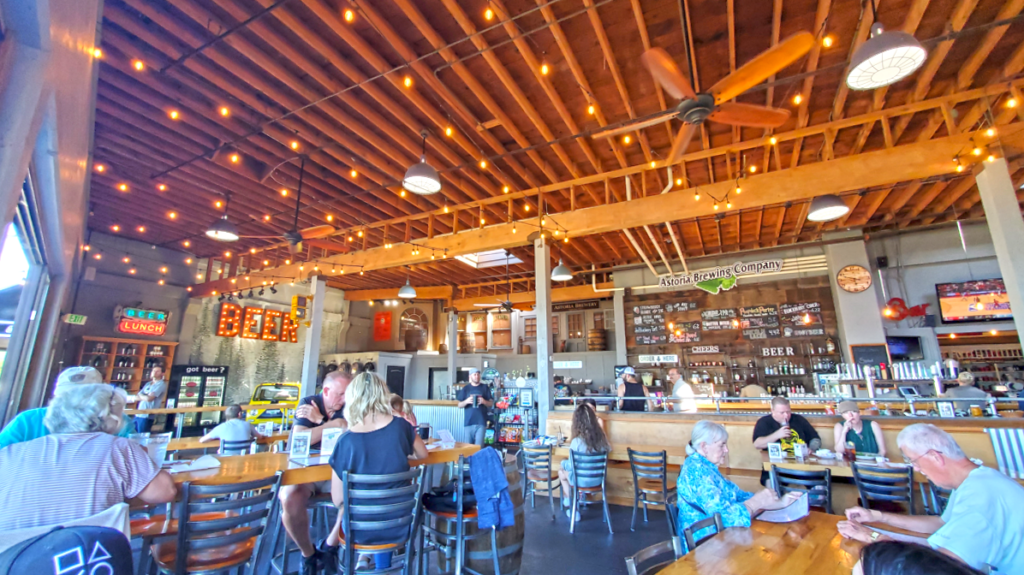 Visitors can relish a picturesque sunset while savoring a pint of their favorite brew, or enjoy a balmy afternoon under the clear Oregon sky with their furry friends by their side. Dogs are always welcome to dine outdoors with their human family.
A Menu to Savor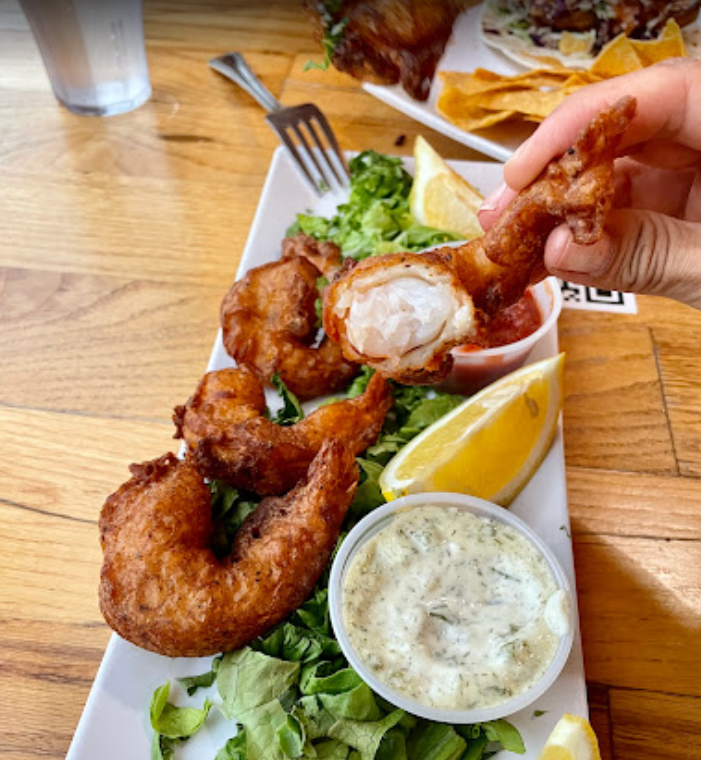 At Astoria Brewing Company, the culinary experience is best described as your favorite pub food with a fresh Northwest flavor and vibe. The menu is a harmonious blend of PNW culinary traditions and gastronomic creativity. It showcases the bounty of local, sustainably-sourced ingredients – fresh seafood, quality meats, and seasonal produce.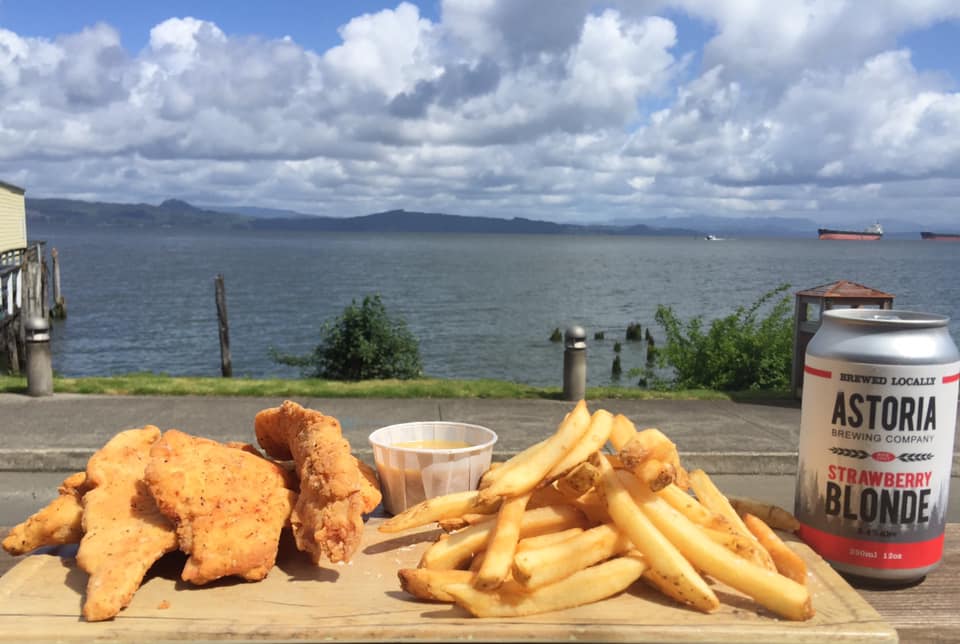 From their awesome Halibut Fish & Chips, hailed by many as the best in town, to the tangy "Pulled Porker" sandwich, every dish is crafted to complement the brewery's fantastic drink offerings.
Start things off with the heavenly Beer Cheese Fondue and immerse your tastebuds in gooey delight. It's made with Astoria Brewing Company's own Golden Rye Ale and served up with sliced pita bread and apples.
The Oregon Hazelnut salad has crispy mixed greens, dried cranberries, hazelnuts (of course), and creamy bleu cheese crumbles. Try it with a side of the baconey Clam Chowder.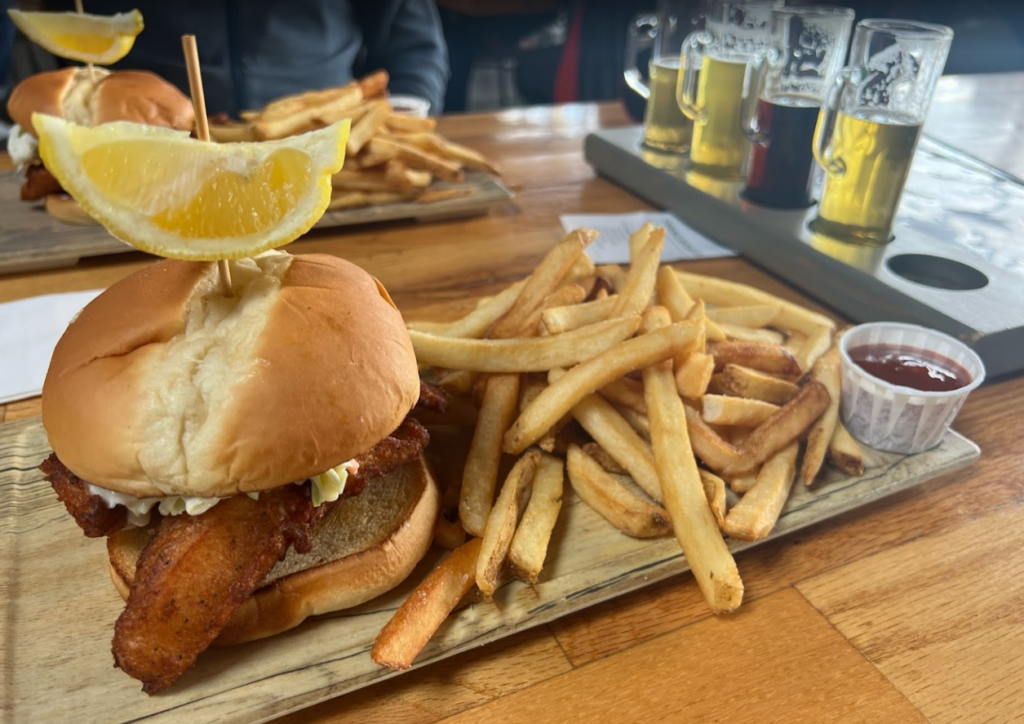 Always a great choice is the Avocado and Pepper Bacon Burger, oozing with special sauce, lettuce, onion, and tomato. All burgers come served with fresh Kettle Chips, but I recommend going for the upgrade to the salty, homestyle fries. Better yet, order the towering Onion Ring Stack, beer-battered to perfection and served with a side of house-made Pesto Ranch Dressing.
Cheers to Exceptional Brews!
Astoria Brewing Company's pièce de résistance is undoubtedly its vast assortment of high-quality craft beers. The brewery takes pride in its rich brewing heritage, delivering traditional favorites alongside seasonal and experimental brews, all steeped in Astoria's colorful beer history.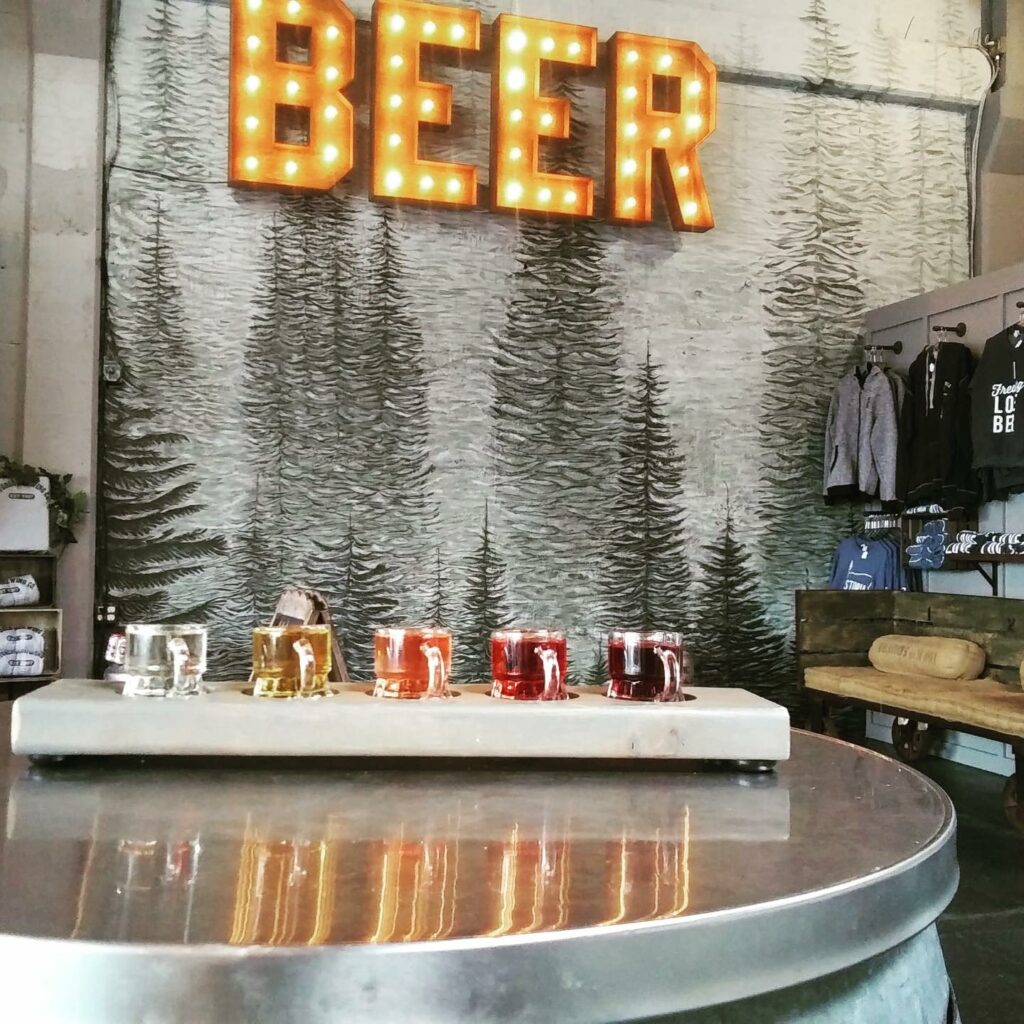 From the smooth and balanced "Bitter Bitch Imperial IPA" to the rich, chocolaty notes of "Poop Deck Porter" (sorry, not sorry), every beer reflects the mastery of their craft. Each pint showcases the brewers' dedication to flavor, quality, and the age-old tradition of brewing.
I typically enjoy fruity beers, so the "Strawberry Blonde" was right up my alley. The brew includes a dry-hopping technique after the introduction of almost 400 lbs. of fresh Oregon strawberries in each 465-gallon batch. It was the perfect accompaniment to a mild summer day on the coast.
A Haven for Dogs and Their Humans
In a true demonstration of Oregonian friendliness, Astoria Brewing Company extends its warm hospitality to four-legged patrons too. The restaurant's dog-friendly policy allows customers to enjoy their dining experience alongside their furry companions.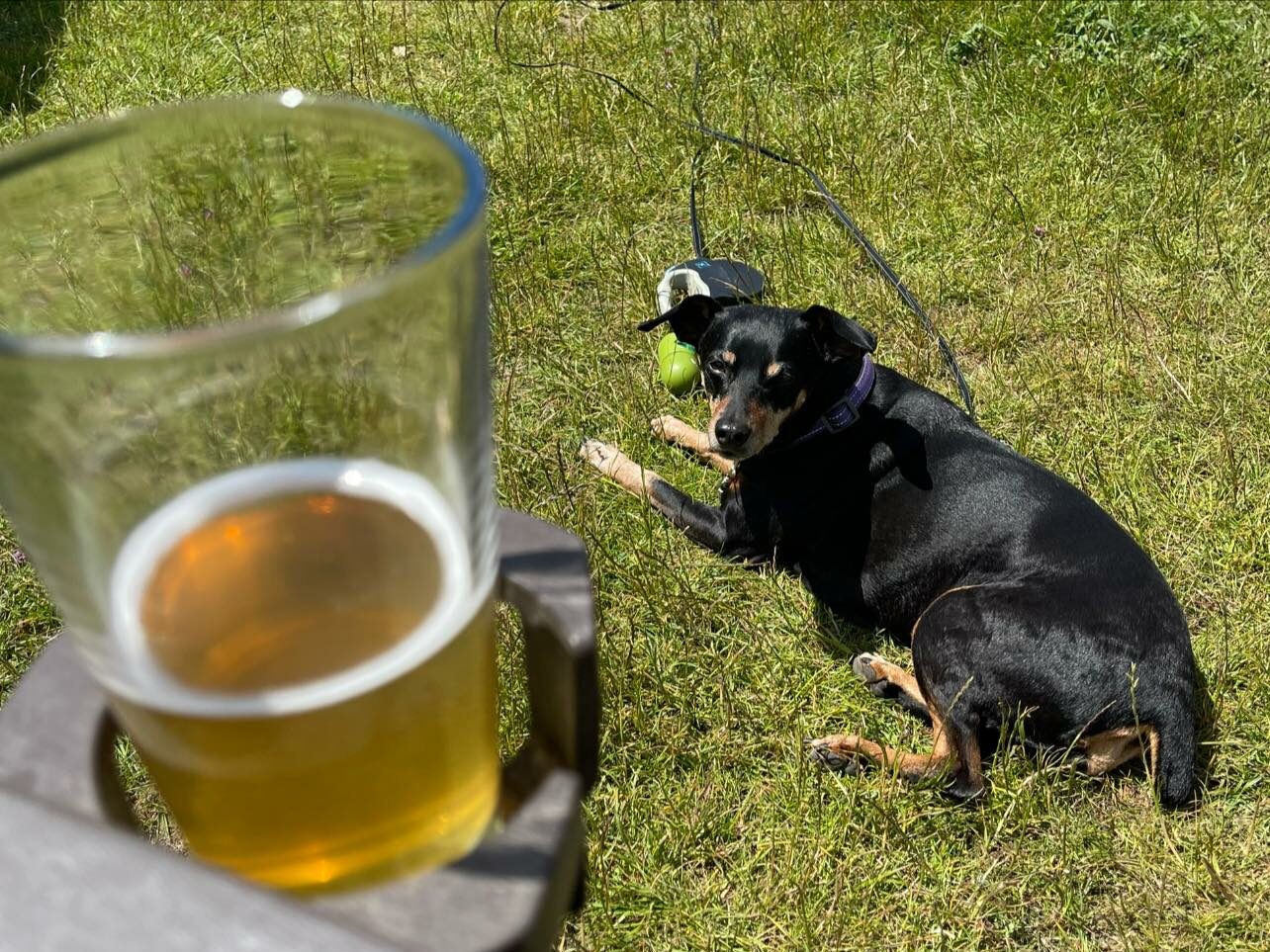 Whether you're a local Astorian enjoying a sunny afternoon with your pooch or a traveler exploring the coast with your faithful friend, Astoria Brewing Company ensures your canine companion feels just as welcome as you do. Water bowls, dog treats, and a warm, accepting atmosphere transform a simple meal into a special experience for every member of your family.
What's Not to Bark About?
In a world filled with fast food and fast living, Astoria Brewing Company is a refreshing reminder of a slower pace of life. It's a place where good food, excellent beer, and friendly faces come together against a backdrop of natural splendor.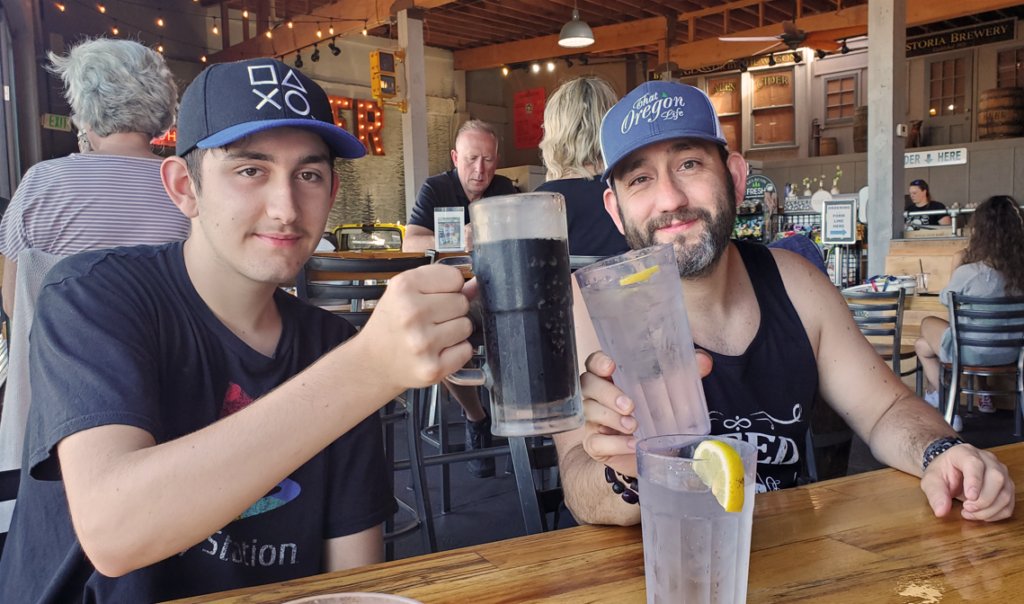 It's a place where both you and your dog are greeted with a smile and a pat. It's a place where every visit feels like coming home. With the crashing waves, the setting sun, and a cold beer in hand, it's not just another brewery—it's the Astoria Brewing Company, a true gem on the Oregon Coast.
Astoria Brewing Company is Located At:
Address: 144 11th St, Astoria, OR 97103
Hours: 11 am-8 pm, 7 Days a Week
Phone: 503-325-6975
Web: astoriabrewingcompany.com
Facebook: facebook.com/astoriabrewingco