Nestled in the heart of Central Oregon near Bend, Oregon, lies Tumalo Feed Company, a rustic steakhouse that has been tantalizing taste buds for more than two decades. This legendary restaurant and saloon boasts a rich Western heritage and has become a go-to destination for steak lovers seeking a memorable dining experience.
As soon as you step inside, you'll be greeted with a unique brand of Western hospitality that will make you feel right at home.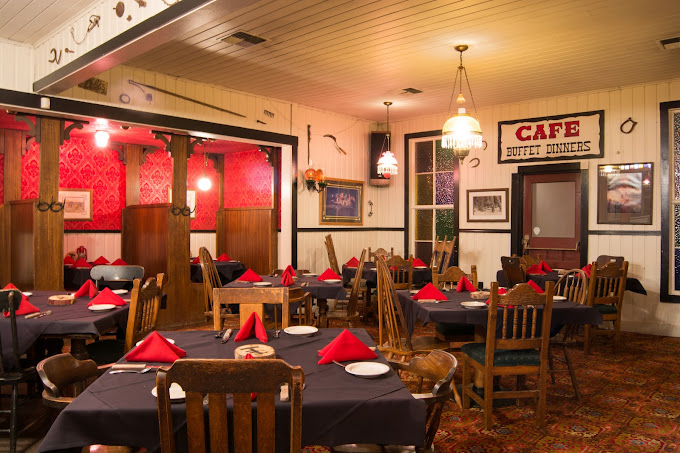 With its charming decor and cozy atmosphere, Tumalo Feed Company is the perfect spot to savor a delicious meal.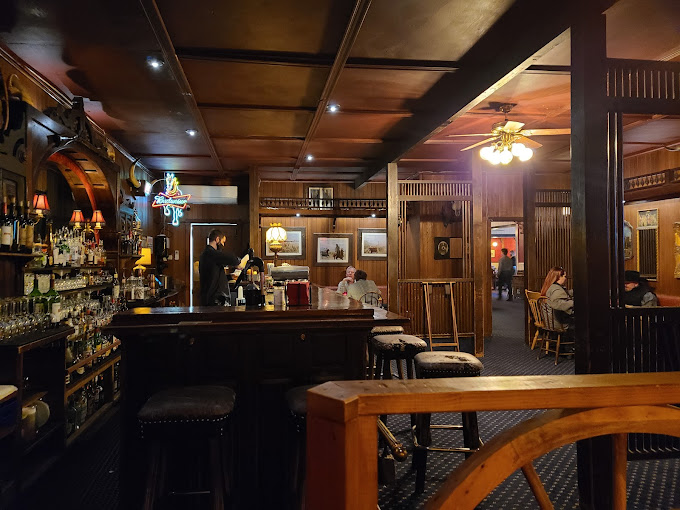 With a rich history and a picturesque location, this popular eatery offers patrons the chance to step back in time and experience the authentic flavors of the Old West. The Tumalo Feed Co. Steakhouse has a storied history, originating as the Tumalo Emporium in 1965, an antique business evoking the Old West.
It transformed into a landmark restaurant in 1967, known for its buffet dinners and 1950s soda fountain. Ownership changed hands several times until 1991 when John Bushnell and Robert Holley turned it into the Tumalo Feed Company, specializing in steak, seafood, and rocky mountain oysters.
In 2018, Mitch Thisius and Jen Voth took over, restoring the building and modernizing the brand while preserving its nostalgic spirit.
Having had the pleasure of dining at this local gem, I can wholeheartedly attest to the unforgettable experience it provides.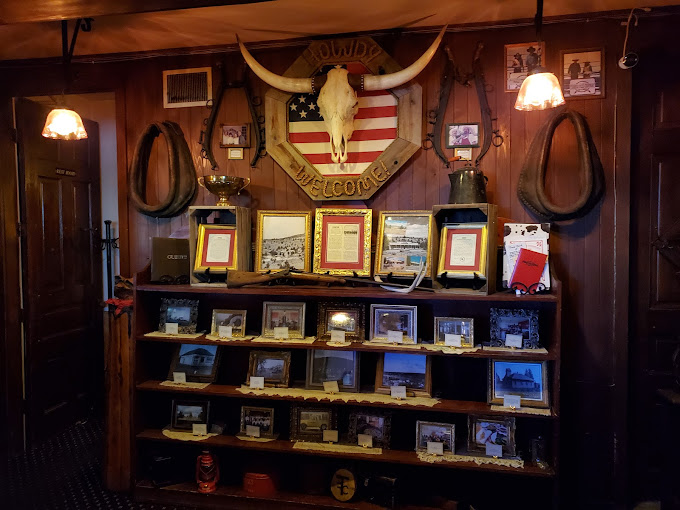 The Tumalo Feed Company's menu is a delightful array of classic Western dishes, prepared with a modern touch. During my visit, I was captivated by the taste of the slow-smoked Prime Rib, cooked to perfection and accompanied by a choice of two sides. The juicy and tender meat was nothing short of divine, leaving me craving more with each bite.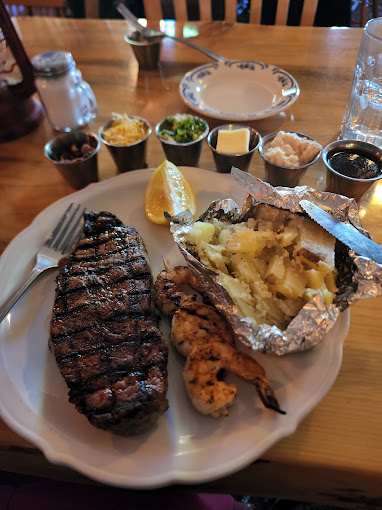 Another standout on the menu is the Chicken Fried Steak, a generous portion of tenderized beef, breaded and fried until crispy and golden. Served with homemade country gravy, this classic comfort food left me feeling satisfied and nostalgic for the simpler times of the Old West.
For seafood enthusiasts, the Grilled Salmon is a must-try. This perfectly seasoned dish comes with a lemon-herb butter, providing a zesty contrast to the rich, flavorful fish. Paired with the Garlic Mashed Potatoes and Fresh Seasonal Vegetables, it's a well-rounded and delicious meal that truly showcases the versatility of the Tumalo Feed Company's culinary expertise.
Just feist your eyes on this mouthwatering lobster tail!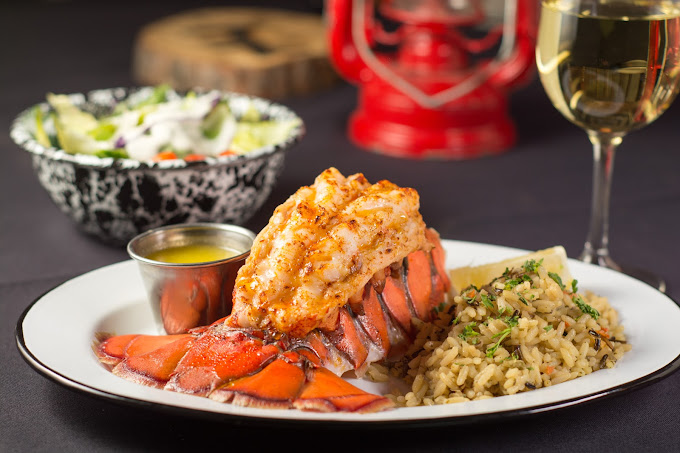 No visit to this iconic establishment would be complete without indulging in one of their sumptuous desserts. The Oregon Marionberry Cobbler is an absolute delight, with its warm, sweet berry filling and buttery, crumbly topping. Served with a generous scoop of vanilla ice cream, it's the perfect way to end a satisfying meal.
The Tumalo Feed Company has garnered a well-deserved reputation for its exceptional dining experience, as evidenced by the glowing reviews on Yelp. One reviewer raved, "The atmosphere, service, and food are all top-notch at this rustic steakhouse. The steaks are cooked to perfection, and the sides are just as amazing. Highly recommend the Prime Rib and the Marionberry Cobbler!"
The spacious outdoor patio at Tumalo Feed Company offers the perfect oasis for relaxation during Bend's warm summer months. Surrounded by lush greenery and rustic wooden decor, patrons can enjoy their delectable meals while basking in the sun and taking in the breathtaking views of the surrounding landscape. The patio's comfortable seating and ambient lighting create an inviting atmosphere for both daytime and evening dining, making it an ideal spot for friends and family to gather and savor the exceptional flavors of the Old West.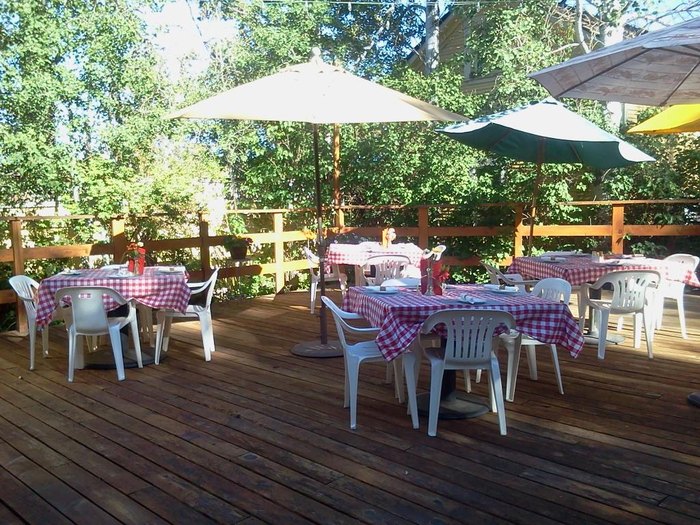 With its charming, rustic ambiance and an extensive menu featuring delectable dishes like the slow-smoked Prime Rib, Chicken Fried Steak, Grilled Salmon, Garlic Mashed Potatoes, and Oregon Marionberry Cobbler, the Tumalo Feed Company is truly a must-visit destination for anyone seeking a taste of the Old West in Bend, Oregon. Whether you're a local or just passing through, don't miss the opportunity to experience the exceptional food and warm hospitality at this iconic steakhouse.
Website: https://www.tumalofeedcosteakhouse.com/
Address: 64619 US-20, Tumalo, OR 97703
Phone: (541) 382-2202
Similar restaurants to try in Oregon