Eastern Oregon is easily one of the most gorgeous areas you can visit in the Beaver State. And not only is the eastern side gorgeous but along the way, you will stumble across many hidden gems. The scenic roads that run for hundreds of miles will include restaurants, hot springs, and endless places to explore.
One of those hidden gems is the Haines Steak House, a classic, and charming western restaurant tucked away in the small town of Haines, Oregon. Last year on a road trip headed east, I had the pleasure to dine here and was quite impressed. Upon arriving, make sure you come with an appetite, as you are guaranteed to leave with a full belly.
From their world-famous Chuck Wagon salad bar stocked with vegetables and dressings to hearty meals such as their Steak House Combo Sampler pictured below, the mouthwatering food here is enough to satisfy every traveler. Their Chuck Wagon salad bar also features grass fed and grain finished beef.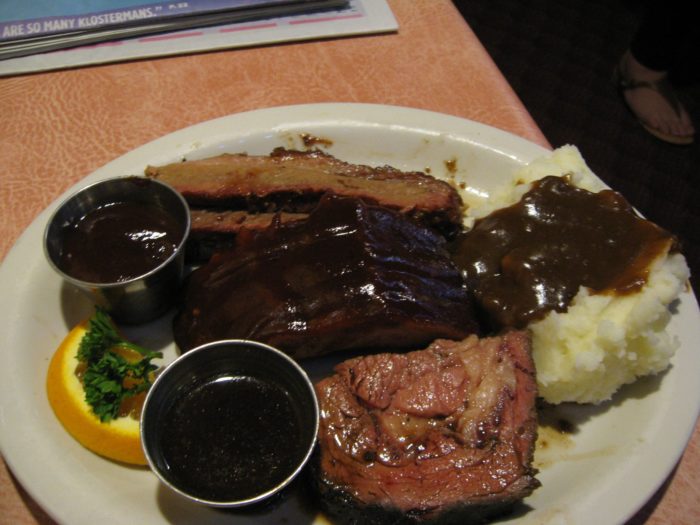 The menu has something for everyone - including homemade prime rib, juicy burgers, chicken fried steak, savory seafood, gourmet desserts. If you are bringing your little ones, the children's menu is also available.
Sign up for monthly emails full of local travel inspiration and fun trip ideas. In each newsletter we'll share upcoming events, new things to do, hot dining spots and great travel ideas.
There's no mistake Haines Steak House is definitely western themed. Everything from the wood-paneled dining room to the walls with mounted animals and rustic cowboy memorabilia will make you feel like you stepped into the Old West.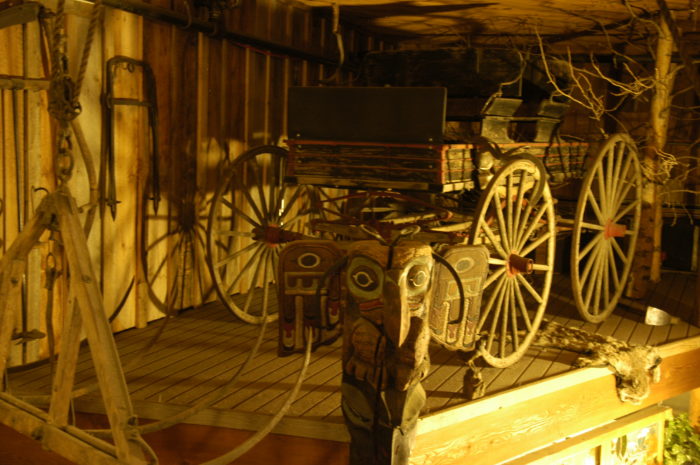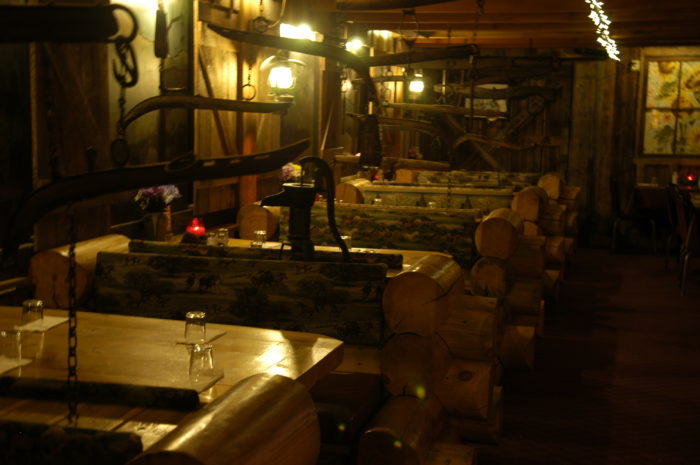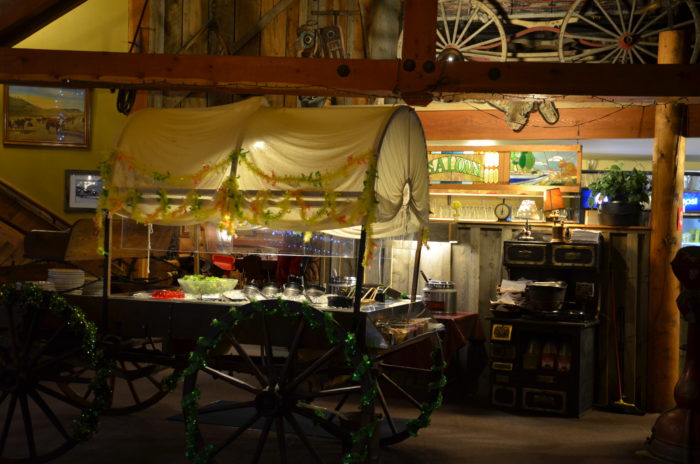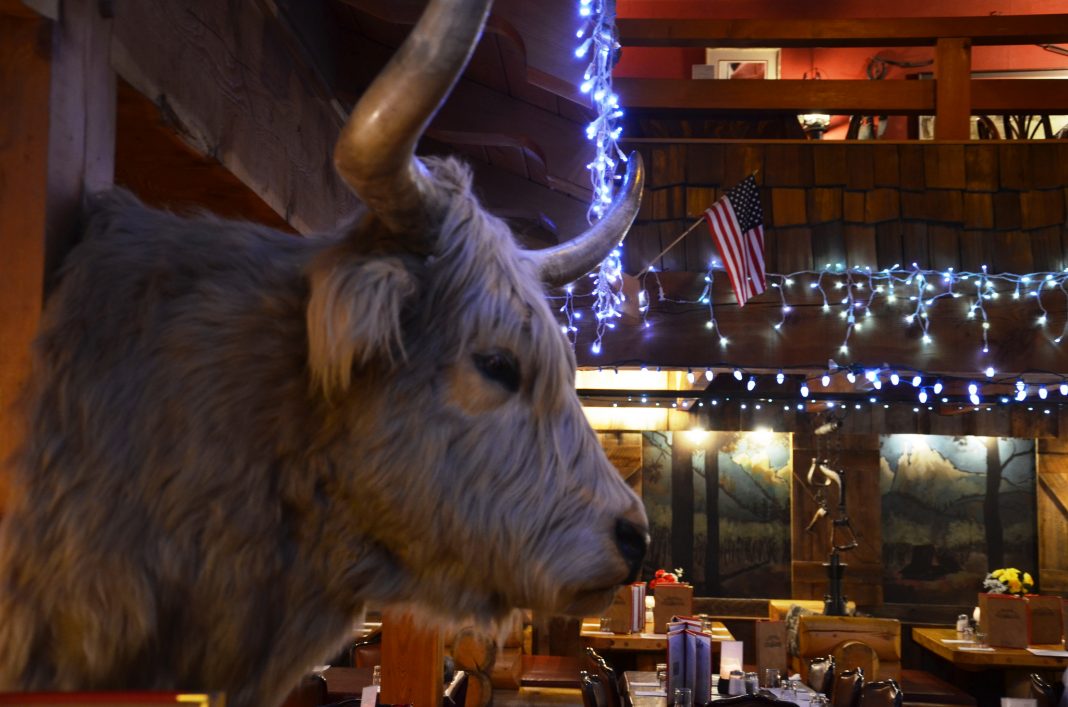 So make a trail to Haines, Oregon."Where there is whiskey in the water and gold in the streets!" For a unique dining experience, in an atmosphere straight out of the Old-West.
Head on over here to their website to see their full menu. Haines Steak House offers a full-service bar, call-in & carryout orders, and is also a banquet facility. They are open Wednesday through Monday, and their site includes more details on hours.
Visit them at 910 Front Street, Haines, Oregon 97833. Reach them by phone and order ahead at (541) 856 - 3639.