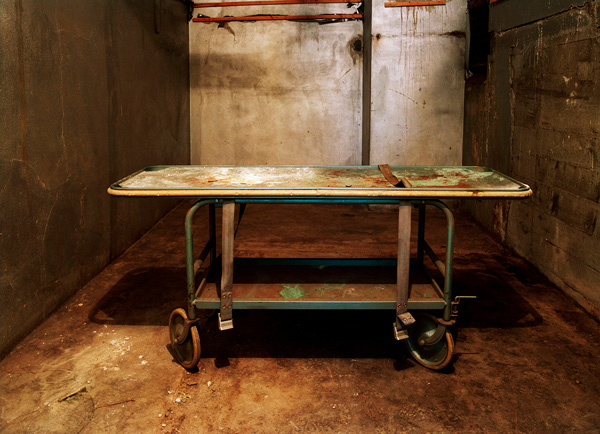 From a room stacked with the unclaimed remains in canisters of patients through the 1970s to the hospital's closed and crumbling corridors, this old abandoned insane asylum in Oregon is downright creepy. The Oregon State Hospital, formerly known as the Oregon State Insane Asylum in Salem, was built in 1883. While it remains in use today, parts of its older wings have fallen into abandonment.
"On my first visit to the hospital, I am escorted to a decaying outbuilding, where a dusty room lined with simple pine shelves is lined three-deep with thousands of copper canisters. Prisoners from the local penitentiary are brought in to clean the adjacent hallway, crematorium, and autopsy room. A young male prisoner in a blue uniform, with his feet, planted firmly outside the doorway, leans his upper body into the room, scans the cremated remains, and whispers in a low tone, 'The library of dust.' The title and thematic structure of the project result from this encounter," Maisel writes on his blog.
The 620-bed institution in Salem is widely known as the filming location for the Academy Award-winning movie One Flew Over the Cuckoo's Nest, starring Jack Nicholson.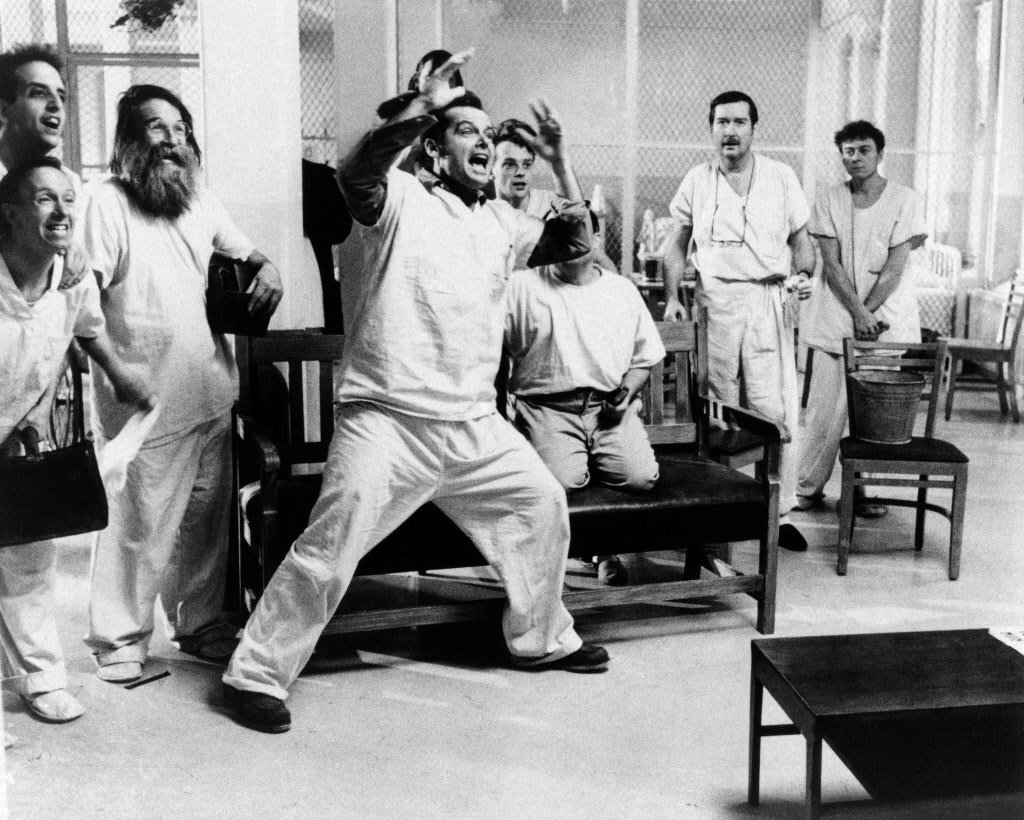 While this was a great comedy flick, the dark history here is no laughing matter. From inhuman patient care to asbestos violations, the asylum has been at the center of various controversies over many years.
One patient here who was written about at OregonLive, Eva York, passed in a bathtub in 1896 at the Oregon Asylum for the Insane.
OregonLive writes:
After an inquest, which absolved the hospital staff of any blame, no one claimed her corpse, so she was buried in the asylum cemetery and forgotten. Eighteen years later Eva's remains were exhumed, cremated, placed in a copper urn and forgotten all over again.
To this day her remains sit on a plain pine shelf in the Cremains Room at the 122-year-old institution, as photographed below. Eva was one of about 5,000 patients whose cremains are stacked in the creepy old room.
In the past, children have been left here as Oregon had not had a proper housing for them, leaving them nowhere else to go. In recent years, there were reports of around a dozen frightened, and some trouble kids residing here. Stories of young girls who were often prior victims of sexual abuse slept in the hallways with their mattresses pulled from their rooms to sleep in safe view of staff.