UPDATE: We have revised this article to reflect on the latest schedule for 2017.
Tickets for the 2017 Holiday Express are available as of Sunday, Oct 15.
Are you looking for something fun to do to get into the holiday spirit this year? Well, the Holiday Express train may be just the ticket if you want to try something new with friends and family this year. We have included all the information needed for departure times and links to purchase tickets. November 24 will be the first ride available.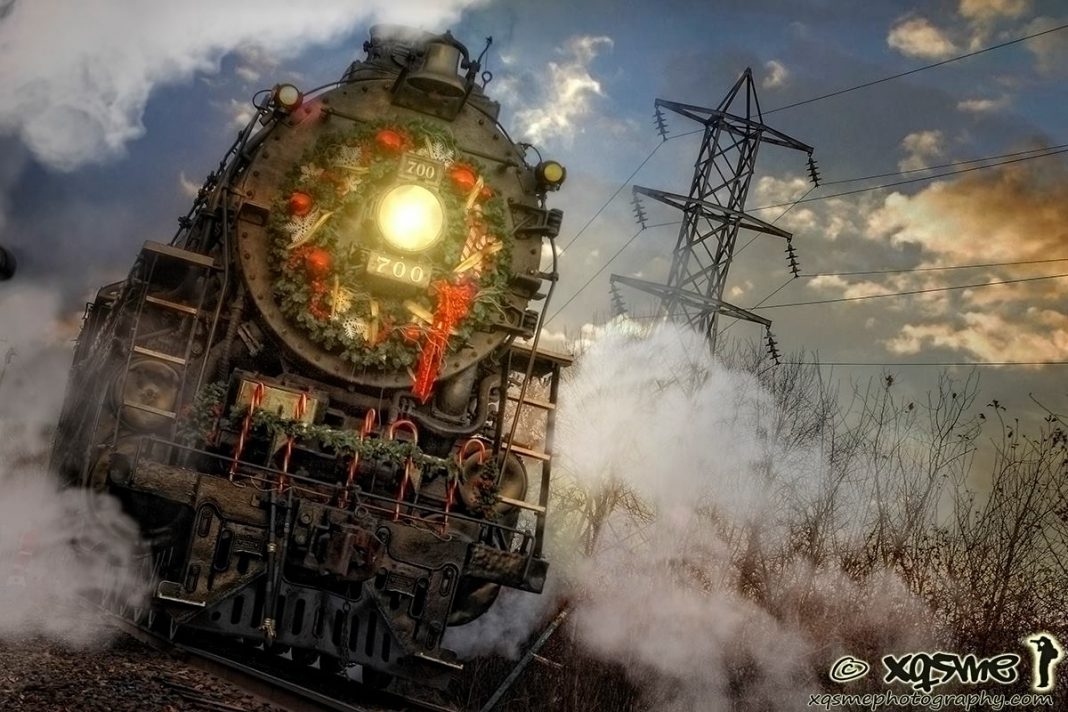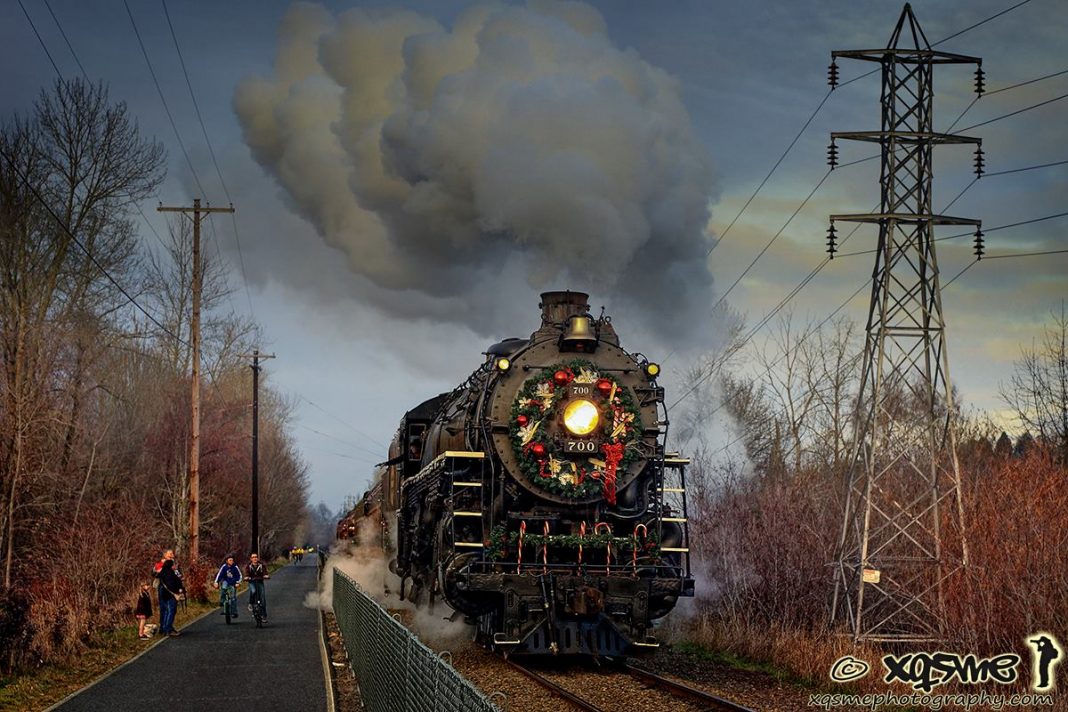 The trains operate in two or three shifts per day. This allows volunteers to take a break, and for the train crew to service the locomotive. Each block of time offers a variety of scenes, such as the morning's moody layers of fog, the late afternoon low-angle sun, and the evening lights.
Each trip takes approx. 40-45 minutes round trip.
Be on time! Holiday Express trains depart at the advertised time.
Arrive at Oaks Park Station at least 20 min. early to pick up your tickets and be ready to board.
Trains traverse on the Oregon Pacific Railroad along the Willamette River in SE Portland.
Trains are heated and lit. Wear comfortable outdoor clothing and closed-toe shoes.
Check in at big event tent for will-call tickets and boarding call.
Coffee, tea, hot chocolate, hot cider, and cookies will be available at the station.
Volunteers can tell you about our Enginehouse near OMSI.
Santa will be on each train to celebrate the season.
Train concessions, t-shirts, videos and toys on sale.
Restrooms, shelter, parking, and refreshments available at the station.
Daytime trains offer a variety of scenery and a chance to see wildlife.
Early dusk trains offer a great chance to see the train decorated with lights.
The interior of passenger cars is decorated with garland, ornaments, and lights.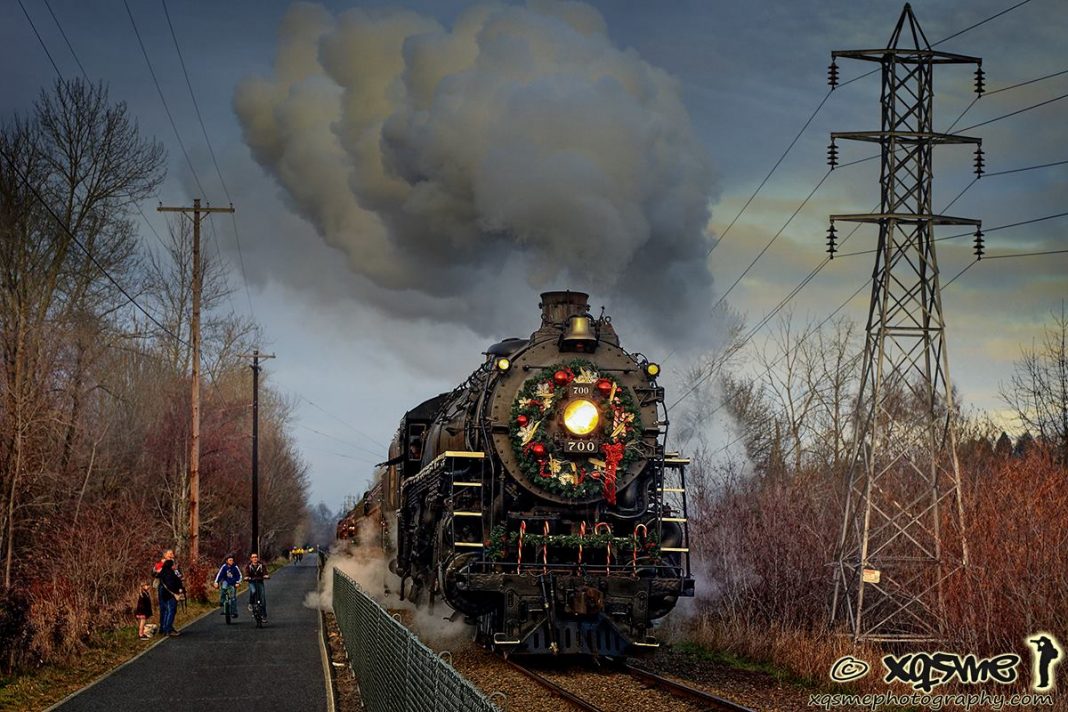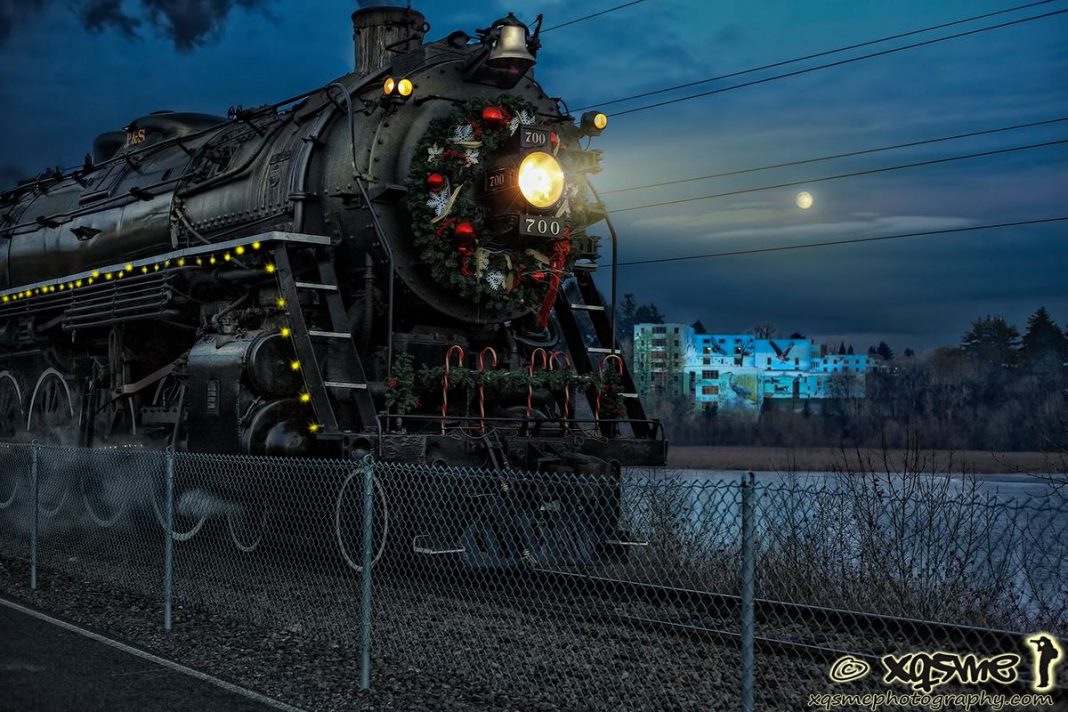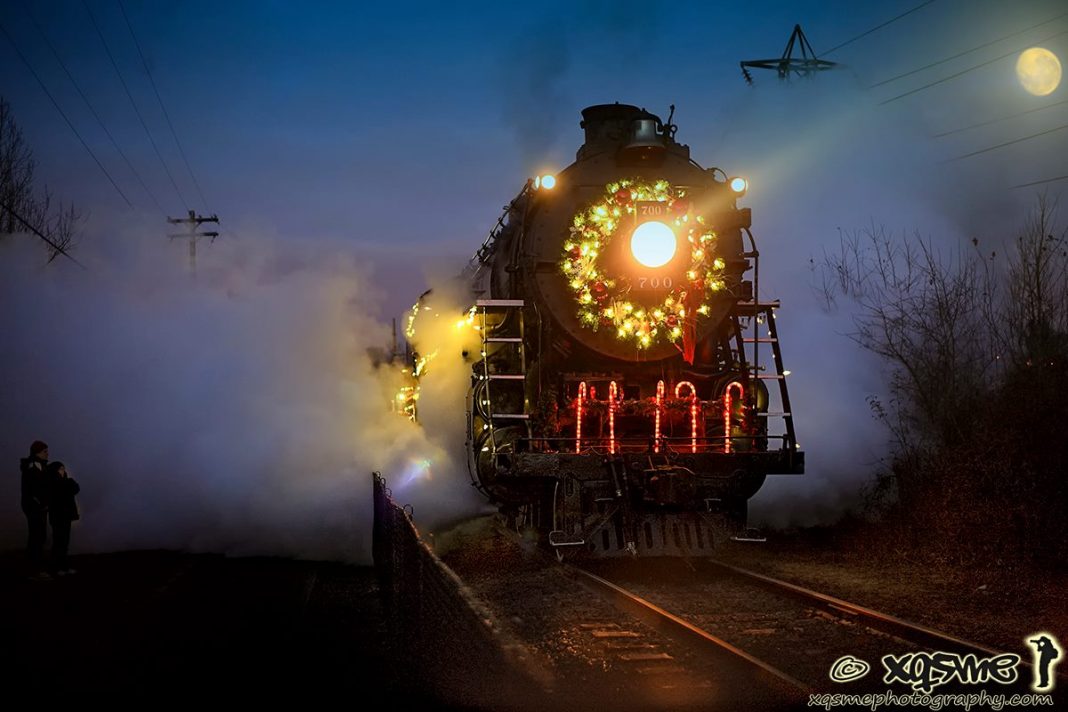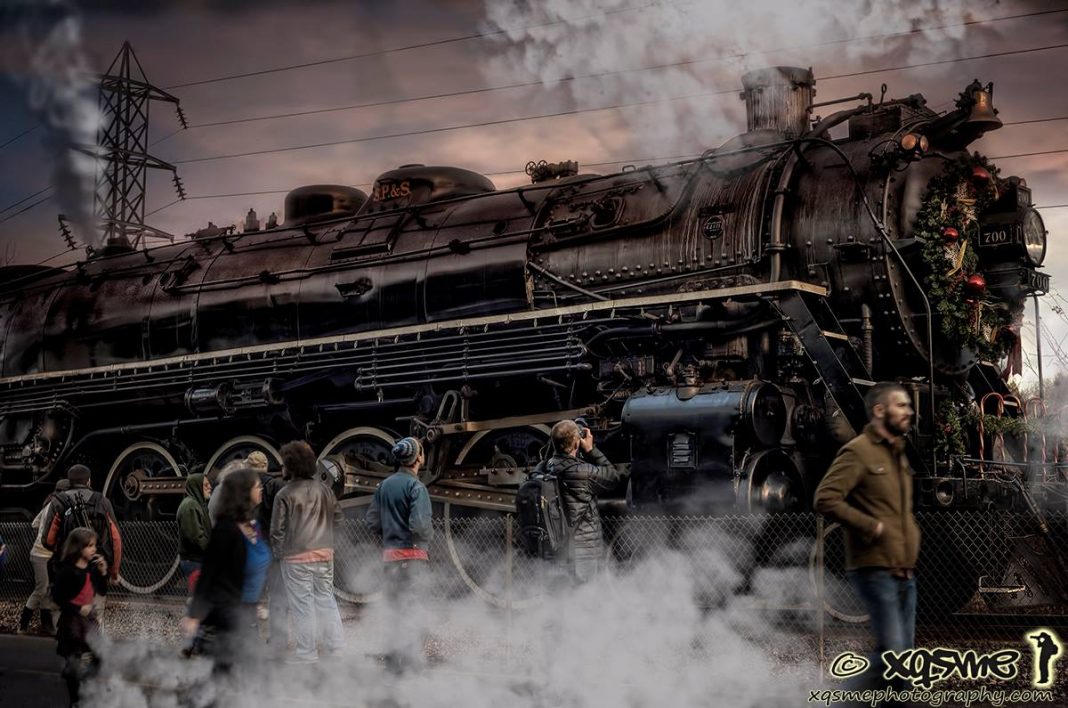 If you are interested in purchasing tickets, and would like to see the schedule, here is more info from ticketswest.com:
Enjoy a 40 minute roundtrip ride through scenic Oaks Bottom Wildlife Refuge along the Willamette River. Early dusk departures offer a great chance to see the train decorated with lights. Trains and the waiting area are heated and lit. Wear comfortable outdoor clothing for the walk from your car to the station and the station to the train. Restrooms and shelter are available on site. Coffee, tea, hot cider and an assortment of delicious cookies will be available at the station! All proceeds go to the Oregon Rail Heritage Foundation!
Boarding begins 20 minutes prior to departure; please arrive early. Traffic in Sellwood and across the bridge can be very difficult.
Trains depart from Oaks Park Station located at 7805 Oaks Park Way, Portland, OR 97202 [map]
The TicketsWest toll-free number for computer-free purchases or ticket related questions is:
(800) 992 – TIXX (8499)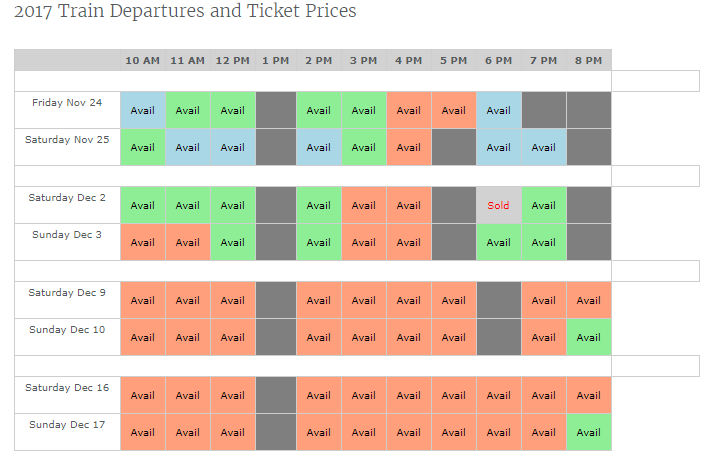 ***SP Daylight engine #4449 will pull ALL Holiday Express trains this year.***
Southern Pacific 4449
Built: 1941         Manufacturer:           Lima Locomotive Works, Lima, OH
Length: 110'      Weight: 433 tons Drive Wheel:  80"
Horsepower:  6,500                       Boiler Pressure: 300 psi         Fuel: Oil
Donated to PDX: 1958                   Volunteer Organization: Friends of the SP 4449
Built in 1941 as a 4-8-4 GS-4 locomotive, she is 110′ long, 10′ wide and 16′ tall. With locomotive and tender weighing 433 tons and a boiler pressure of 300 psi, her eight 80″ diameter drivers and unique firebox truck booster can apply 5,500 horsepower to the rails and exceed 100 mph. The only remaining operable "streamlined" steam locomotive of the Art Deco era, this grand Lady of the High Iron pulled Southern Pacific "Daylight" coaches from Los Angeles to San Francisco over the scenic Coast Route and then on to Portland until 1955.
Retired to Oaks Park in 1958 for display only, many thought 4449 would never run again. In 1974 she was completely restored specifically to pull the 1976 Bicentennial Freedom Train throughout the United States to the delight of over 30 million people. SP 4449 has also operated numerous excursions since. She is arguably one of the most beautiful locomotives ever built and kept that way by the all-volunteer Friends of SP 4449.

ORHF's Holiday Express, with six heated passenger cars, operating through Oaks Bottom Wildlife Refuge during a wintery-wonderland season. (orhf.org)
We'd like to thank Ben Arboleda for the incredible images he allowed us to use in this article. Arboleda is a photographer in the SE Portland area and has been in photography for more than 20 years. He mostly does motorsports photography. 
My photography was always just a means of capturing almost anything, but with whatever artistic flair I could muster at the time. I enjoyed showing them off to family and friends, but never dreamed of others really viewing them as pieces of art.
Hit the link here to purchase tickets today from ticketswest.com.