If you're looking to see some beautiful fall foliage this year in Oregon, or want an easy hike to do with your family during the summer, you'll love to the Rogue Gorge Trail not far from Crater Lake Oregon. This hidden gem is just south of the intersection of routes 62 and 230 just west of Crater Lake.
The Rogue Gorge Trail In Oregon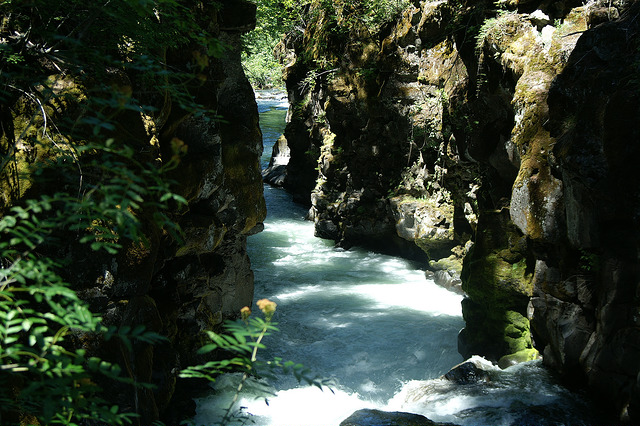 The Rogue Gorge trail is accessible from June to October and is about 3.5 miles long, though you can do shorter sections of the trail. Located near Prospect Oregon, it's the perfect hike for all skill levels and offers stunning views of the Rogue River gorge.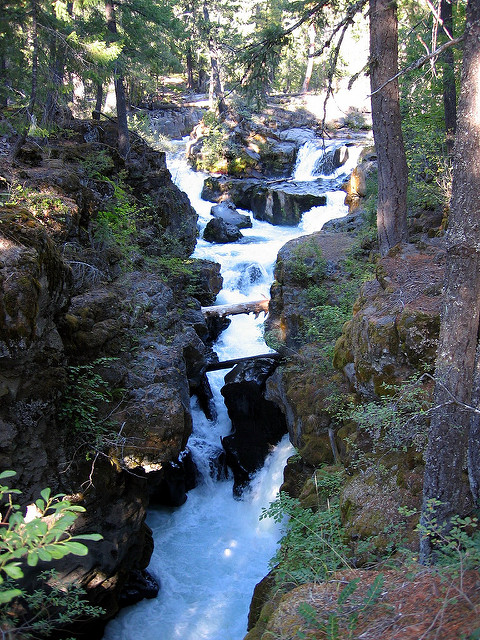 The site is easy to access from Crater Lake Highway just south of Farewell Bend Campground. Take note that this trail is for pedestrians only.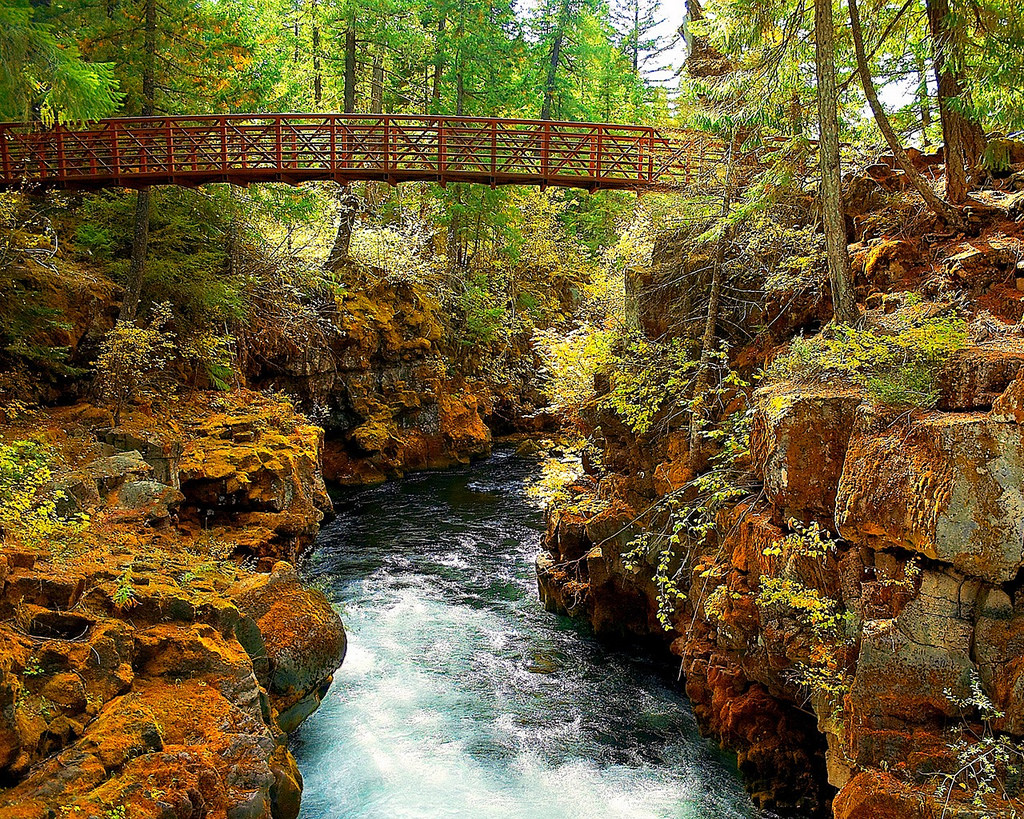 Beginning at the Natural Bridge Viewpoint parking lot, travel upriver on the east side of the Upper Rogue Wild and Scenic River.
You will come across the Natural Bridge Campground as well as the Union Creek Campground, before getting to the Rogue Gorge.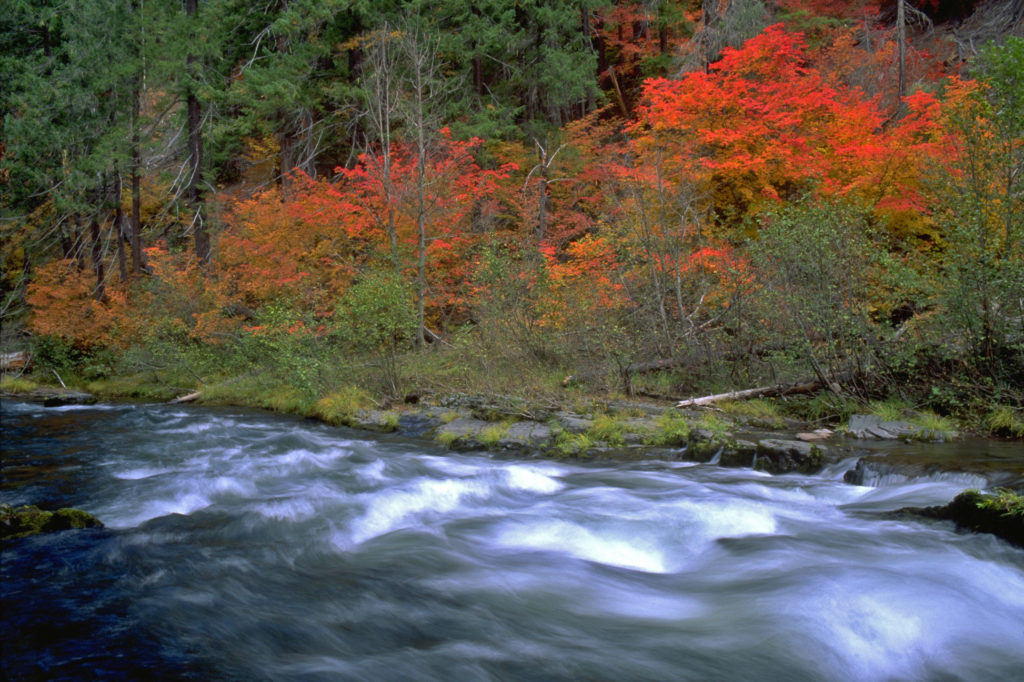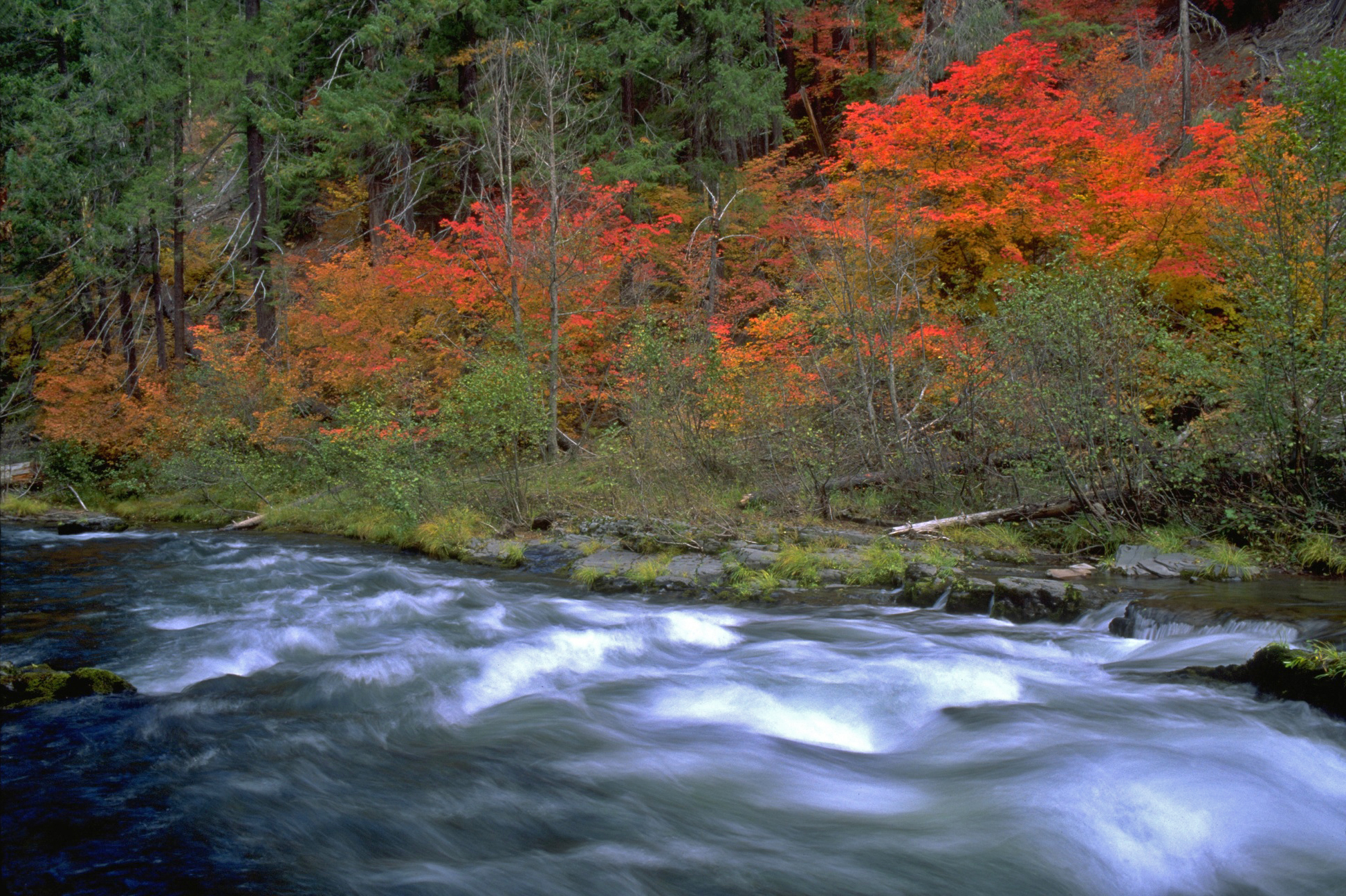 The loop will guide you through old growth forest, stunning waterfalls, the Rogue River, and awesome lava tubes you can see from afar.
How To Get To The Rogue Gorge Trail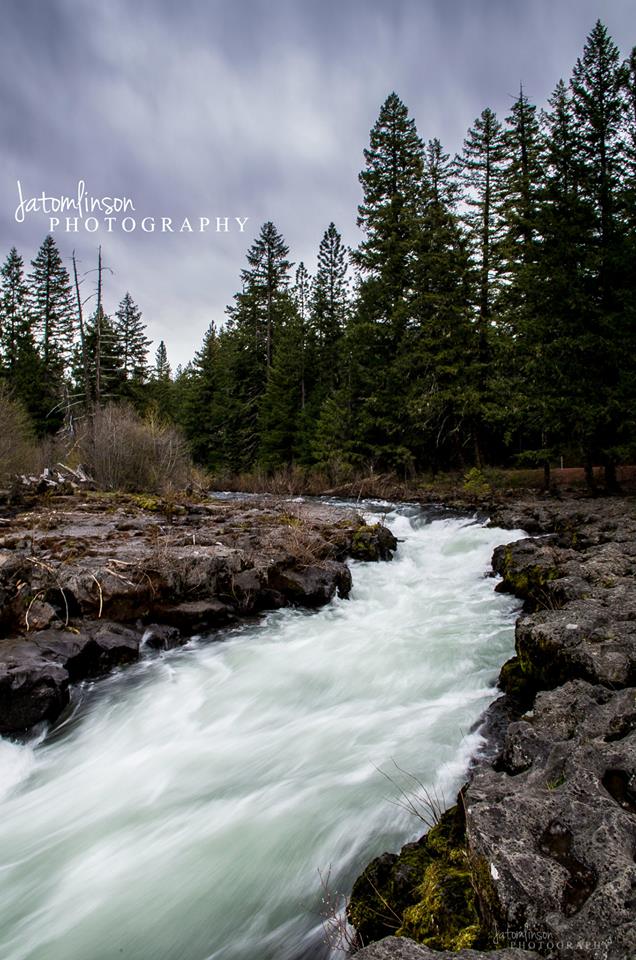 From Prospect, OR, take Highway 62 (Crater Lake Highway) north for approximately 9 miles. Turn left at the Natural Bridge sign, just before Union Creek. Follow signs to the day use area. The trail is accessed on the west side of the footbridge and continues upriver (north).
NOTE: Hiking and exploring are at your own risk activities. Stay on trail, and stay away from the river's edge. People have fallen into this river on this trail and never been seen or heard from again. It is so easy to trip and fall on these boulders and rocks that are at the river's edge, and go headfirst into the churning, fast moving water.
Get up to date information on the Rogue Gorge Trail here. If you're looking for great places to camp in the area around Crater Lake, see our Guide To Crater Lake Camping here.