Established in John Day Oregon in 2001, there's a remote, cozy restaurant known as the Snaffle Bit Dinner House. If you love home-cooked meals and service that reminds you of being welcomed back to the family on Christmas Eve, this is a wonderful place to take a load off after a long day on the road.
The Snaffle Bit Dinner House in John Day, Oregon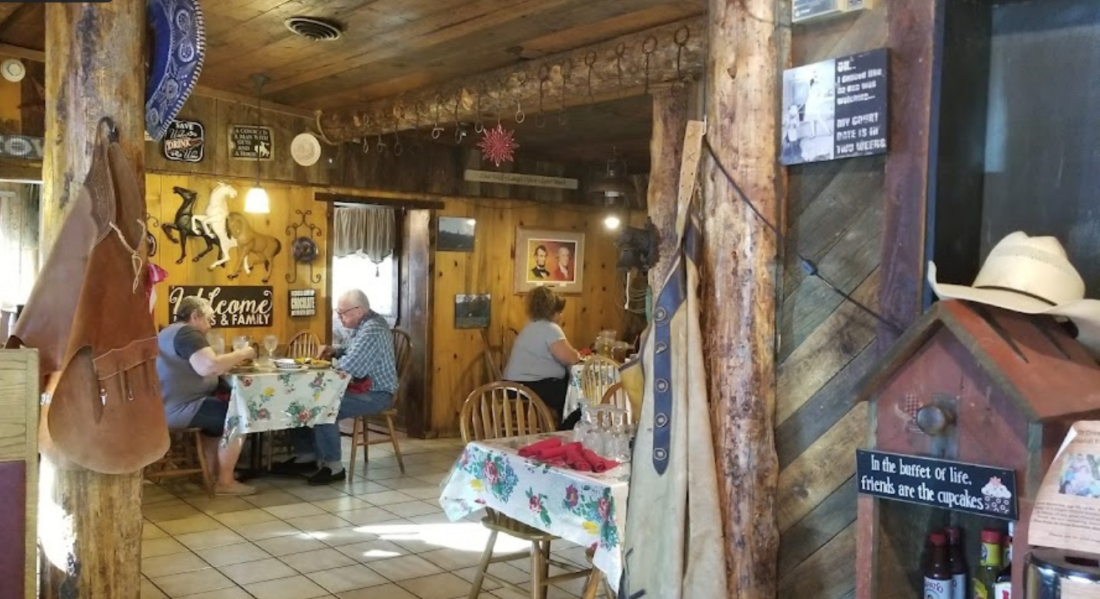 If you've ever just kept driving east on Hwy. 26 past Mt. Hood until the landscape turns from green forest to beautiful desert, you may have passed through John Day. It's a quaint little city, filled with Oregon history that goes far back into prehistory with the nearby John Day Fossil Beds National Monument. Dig a little closer to the surface, and you'll find prime hunting, fishing, and amazing camping areas, all of which are activities that call for a hot meal at the end of the day.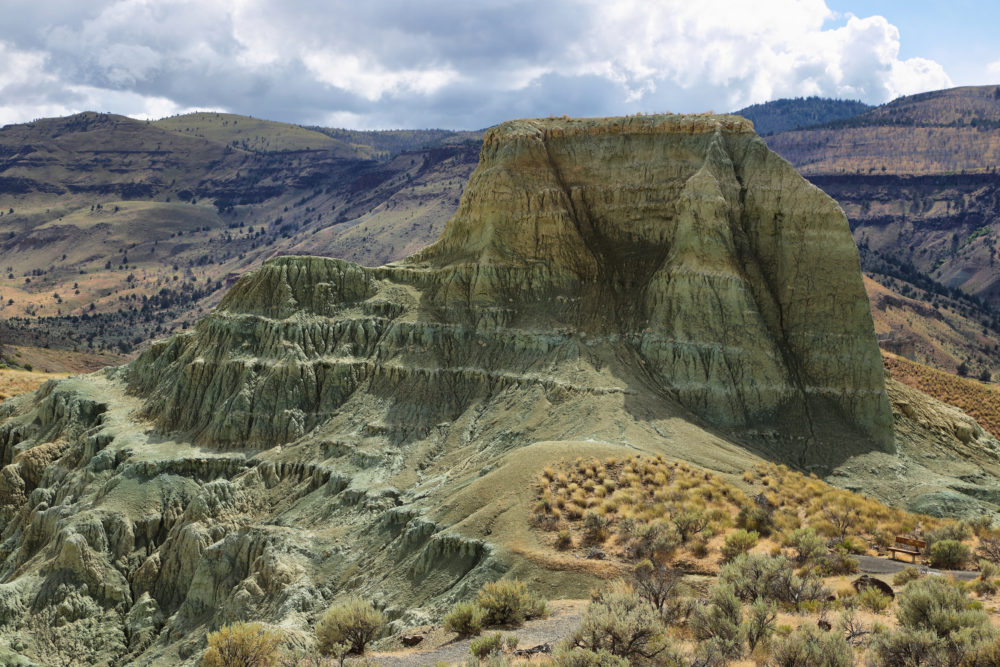 The Snaffle Bit was named for the piece of tack that goes into a horse's mouth while riding, and we happen to have it right from the horse's mouth just how great the food is here. The best part may just be that there's usually something for everyone, from juicy steaks to seafood, Mexican, Italian, and scrumptious desserts.
Owner Brenda has been running the show from the very beginning, acting as everything all-in-one including the cook. She and her staff are beloved for their friendly, homey service.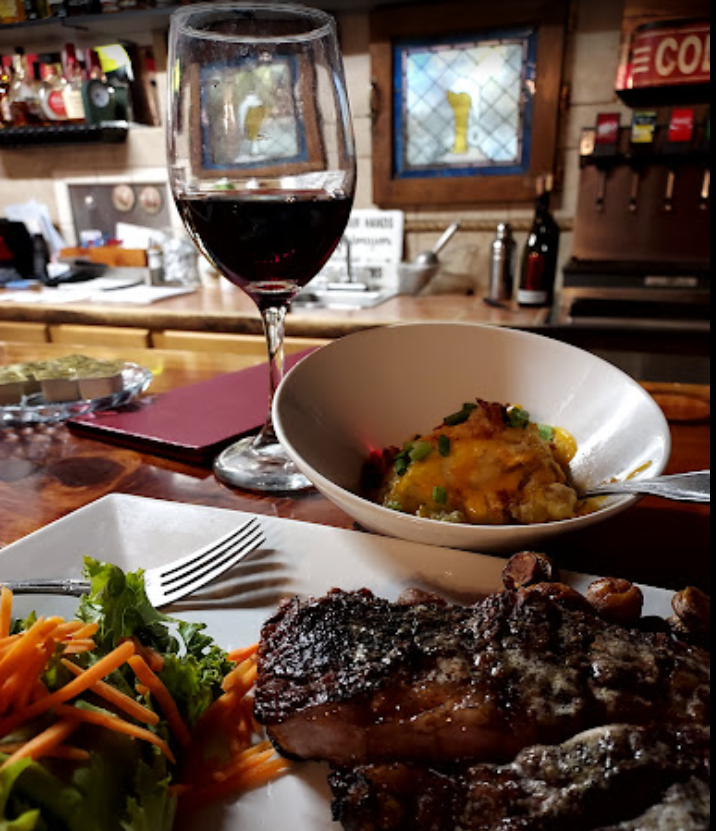 Patrons suggest making a reservation to eat at the Snaffle Bit on weeknights, especially during colder months when the patio is closed. The building is indeed a cozy one, so spots tend to fill up very quickly.
I've been urged to try the Bay Shrimp Fettuccine Alfredo, sauteed with broccoli, mushrooms, and peas; Loaded Baked Potato on the side. This photo is actually of a steak, loaded with all the fixins' that the reviewer said was the "Best steak I've ever had. Perfectly cooked. And don't even get me started on the taters!!!"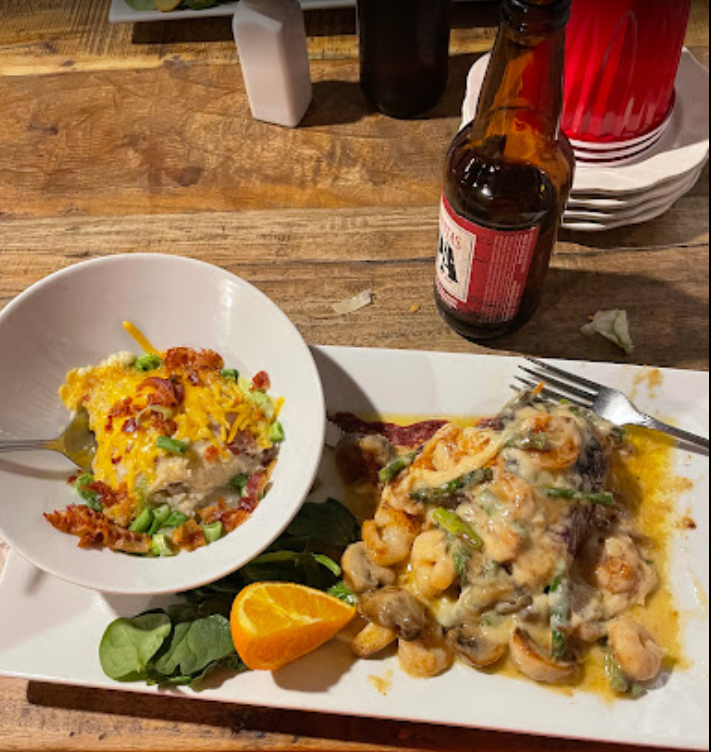 The Cowgirl Burger is a local favorite, piled with bacon, onion rings, bleu cheese, and barbeque sauce.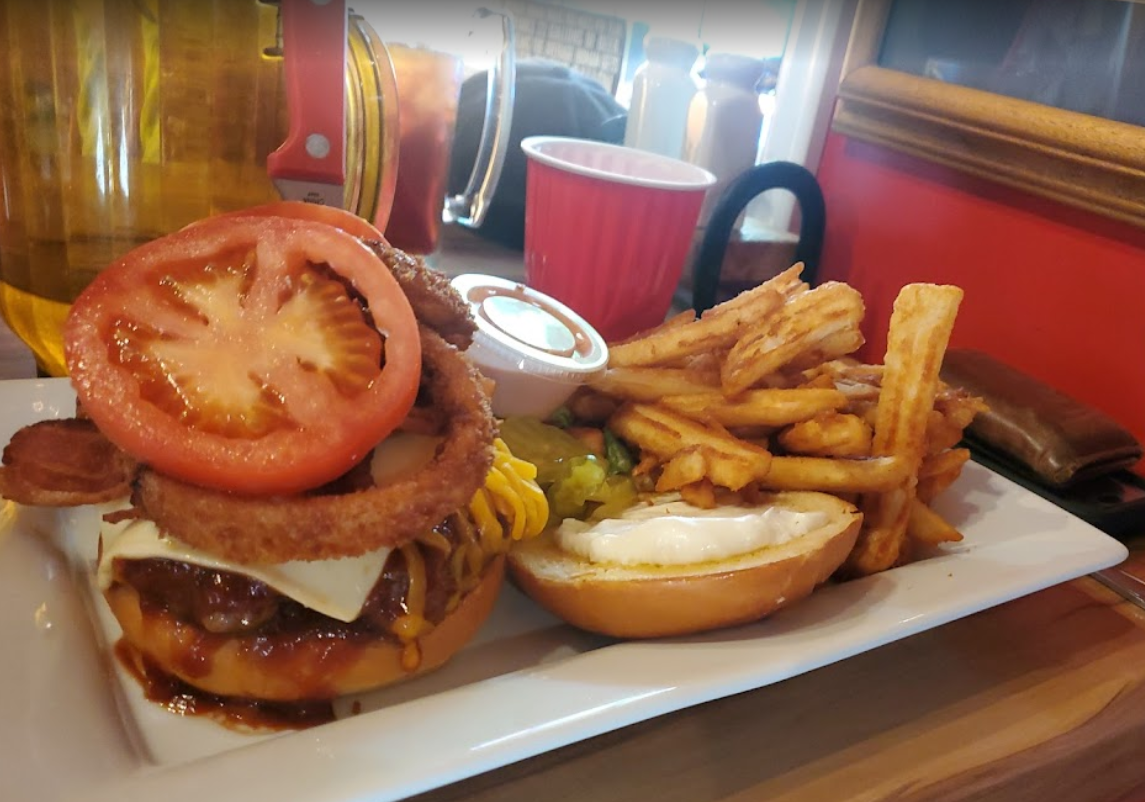 Next time the wind blows me out east to John Day, I'm determined to try the Mac 'n' Cheese. Maybe with a side of steak and sauteed button mushrooms.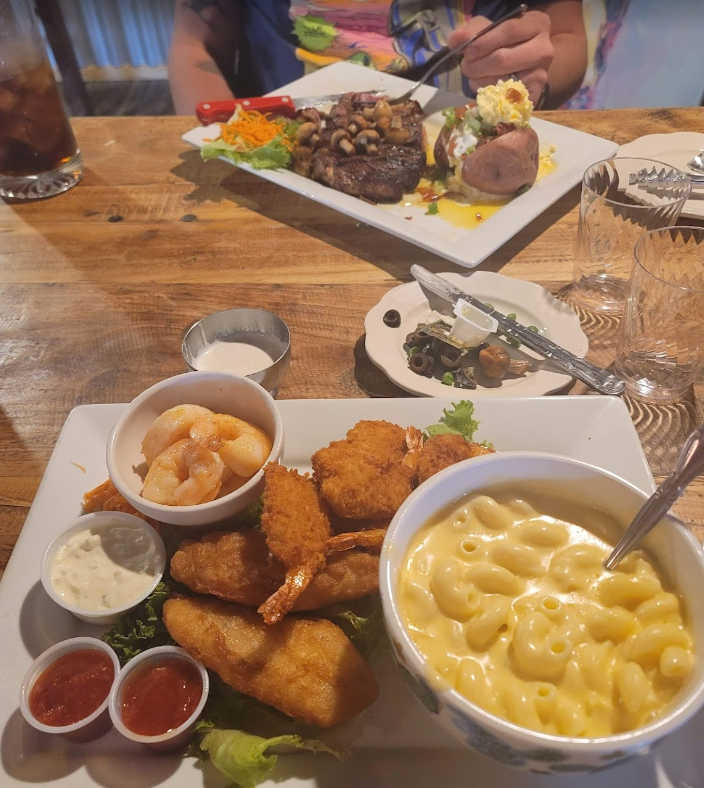 Folks over at Tripadvisor and Yelp Are Raving Over the Snaffle Bit Too:

"Steak was perfect…wonderful choices on potatoes..baked sweet potato was to die for. Salad so fresh and great choice of dressings…great service and fun atmosphere! Reservations a good idea!

Thanks!" –Carol M
And yet more raves about how amazing the steak is:
"Fantastic find in a small town. We were on our way through while traveling and decided to give it a try. Boy were we happily surprised! We decided to split the 16oz rib eye. The waiter not only gave us each side salads they also split the steak and that's it! We each received full loaded baked potatoes and mushrooms. This may have been one of the better steaks we've had. Great flavor and very tender. They get their steaks from a ranch on the panhandle of Idaho even!
Our little one got their Mac&cheese and that was also delicious. Their menu was very diverse. Worth a stop for sure."

–Sabrina l.

---

"This is a top contender for the BEST steakhouse We have ever been to! …The owner and chef Brenda was amazing! She creates extraordinarily incredible dishes in a small kitchen. She doesn't miss a beat! Nicole the waitress is wonderful and provided an enjoyable and fun experience."

–Monique f.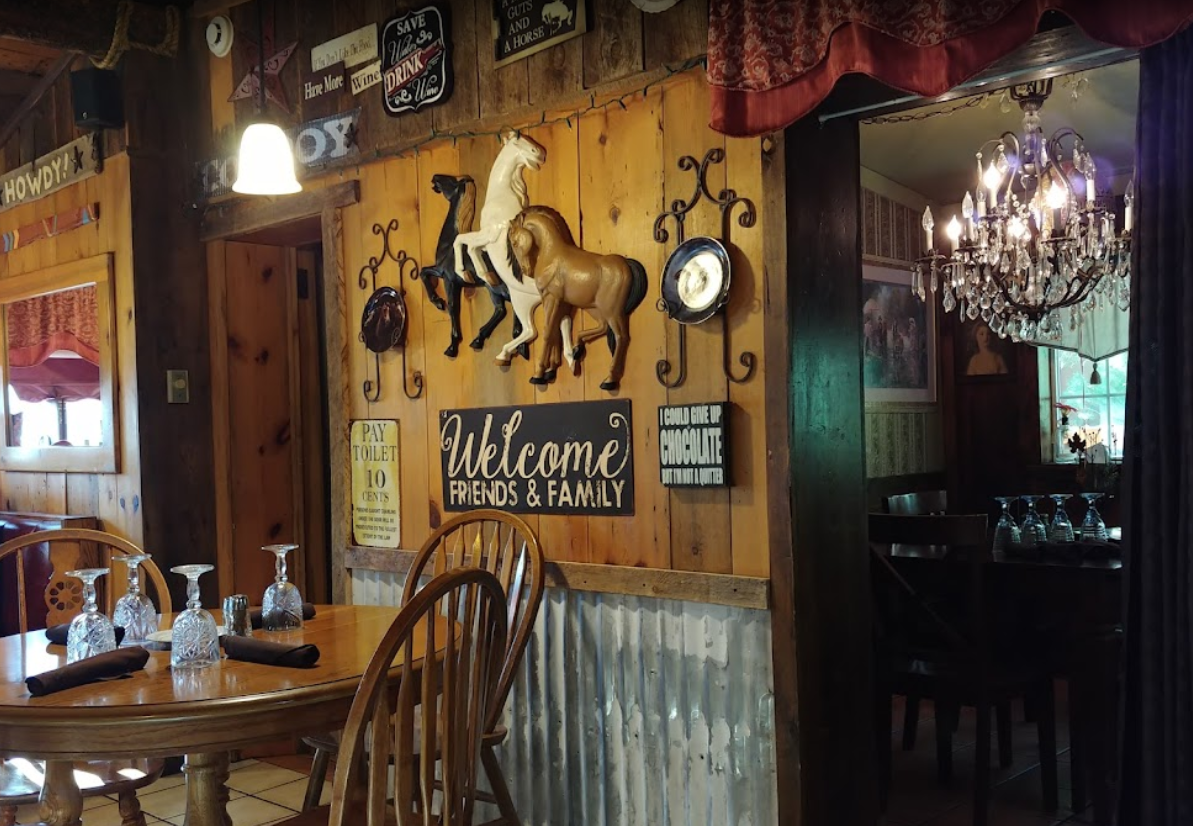 The bottom line is that if you're craving excellent food with an amazing staff and rustic atmosphere, the Snaffle Bit is going to be a perfect choice.
Where Is The Snaffle Bit Dinner House?
Address: 830 South Canyon Boulevard, John Day, OR 97845Phone: (541) 575-2426 (and to make a reservation)
Tuesday – Friday: Open at 4:30 pm (Hours may vary)
Saturday, Sunday and Monday: Closed