During the winter storms last December, one of Newport's most popular tourist attractions suffered a serious blow and it is now in the process of rebuilding the docks and bringing back the blubbery mammals.
Some docks drifted away and others were destroyed, according to Jannel Goplen, president of the Newport Sea Lion Foundation.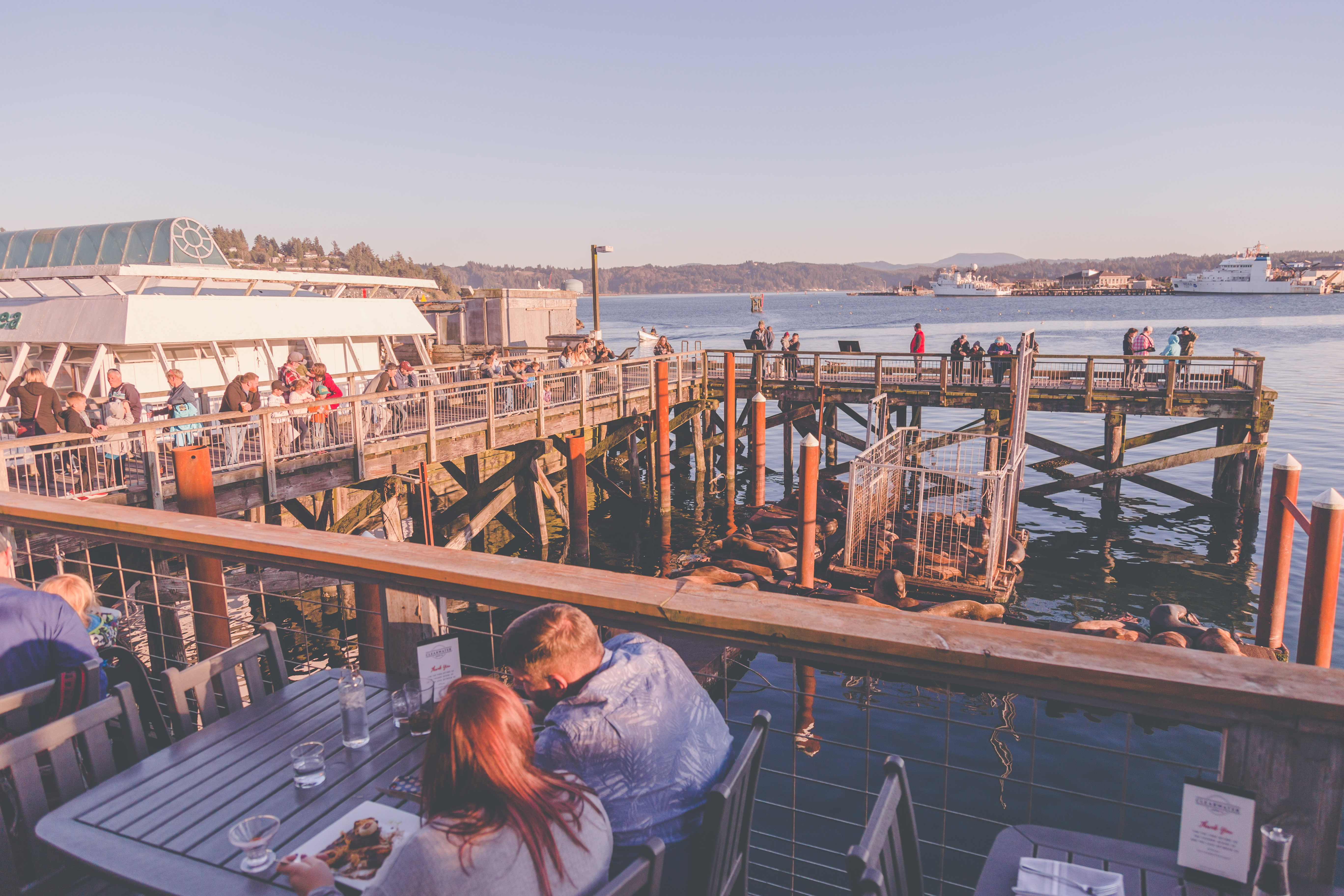 "We had just installed new docks four months prior, they had never been through a storm quite this," Goplen told OPB, who owns Clearwater Restaurant overlooking the docks. "We ended up finding docks a couple miles away."
Tourists have long been drawn to Newport's waterfront by the gigantic animals, Goplen said.
So far, Newport Sea Lion Foundation has raised about half of its goal of raising $24,000 for four new docks. Before the Newport Seafood and Wine Festival begins on Feb. 23, Goplen hopes to have one dock in place.