Listen up foodies, sometimes you can sniff out a top-notch eatery from a mile away, like a bloodhound on the scent of a juicy steak. But when a restaurant has a line so long it would make Disneyland envious, that's when you know it's the real deal. Portland, known for its culinary prowess, has a few of these hotspots, but none quite like Screen Door. Waiting in line may sound like a drag, but trust me, this is one line worth queuing for. Don't believe me? Go ahead and try it out for yourself, but don't say I didn't warn you when you're hooked after the first bite.
Head to the Screen Door Portland, Oregon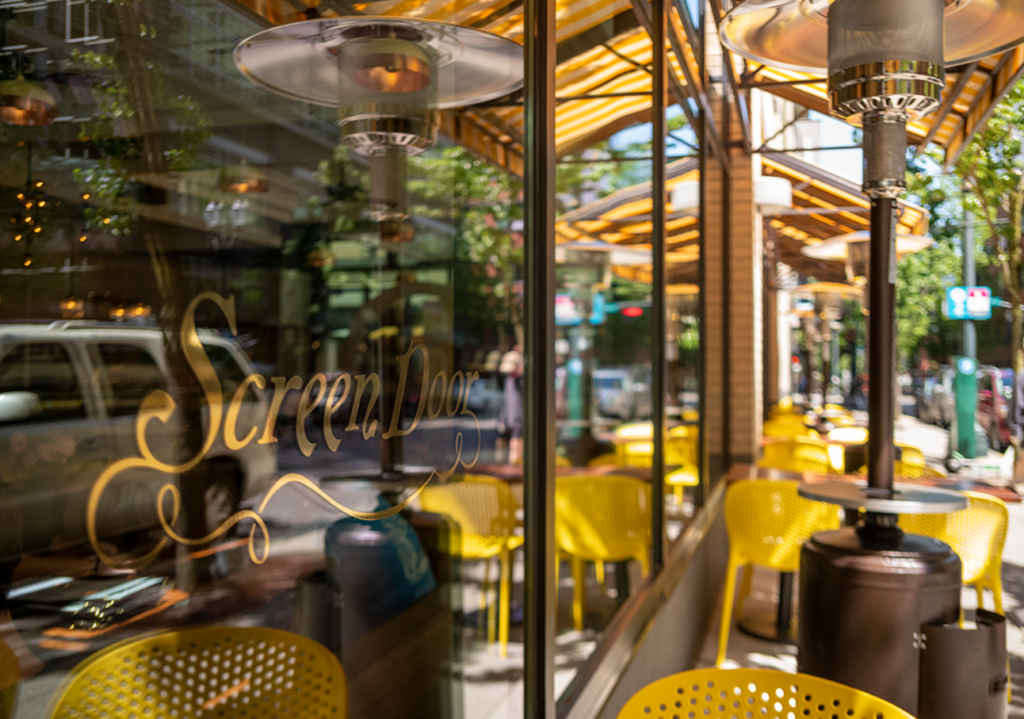 Let me tell you guys, when it comes to good old-fashioned comfort food, there's nothing quite like Southern cooking. From crispy fried chicken to rich buttery biscuits, this cuisine is chock-full of flavor and heartiness that'll make your taste buds dance a jig.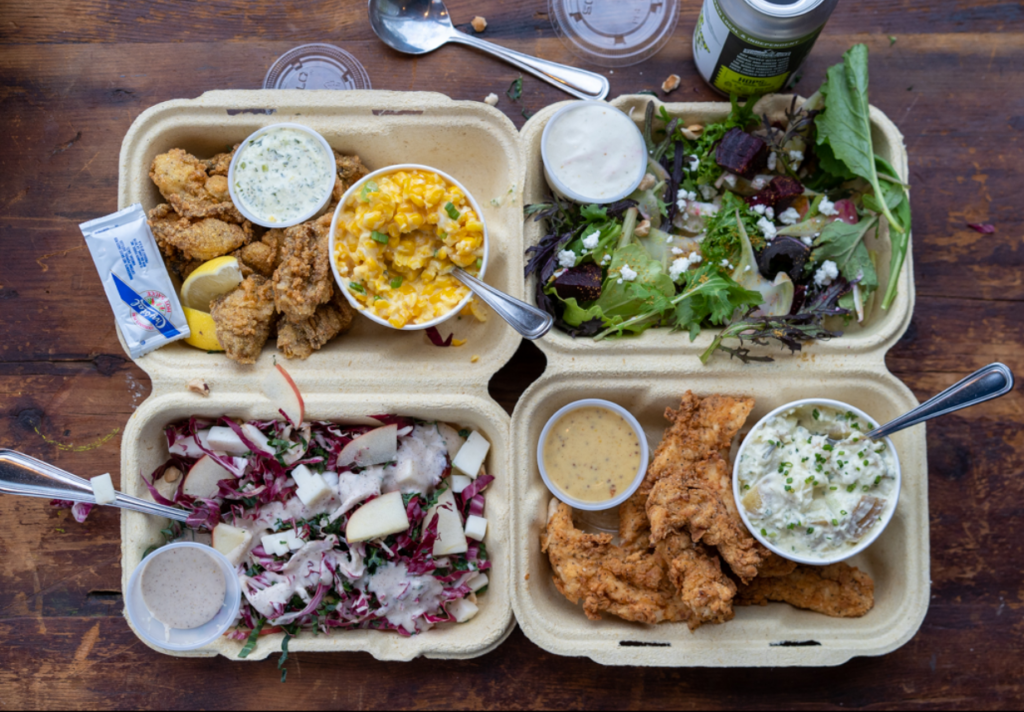 Since 2006, Screen Door has been offering up down-home cajun food with a northwest twist. Owners Nicole and David Mouton are originally from southern Louisiana, so they're definitely worth their grits when it comes to their chosen cuisine. Their restaurant concept means all of that, plus noshing local, eating fresh from the garden, and being passionate about food and where it comes from.
Some might say it's some magical blend of herbs and spices that makes Southern cooking so darn delicious, and they wouldn't necessarily be wrong. More so it's the love and care that goes into each and every dish. In the South, food isn't just sustenance, it's a way of life. It's about bringing people together around the table, sharing stories, and making memories over a piping hot plate of collard greens or mac and cheese.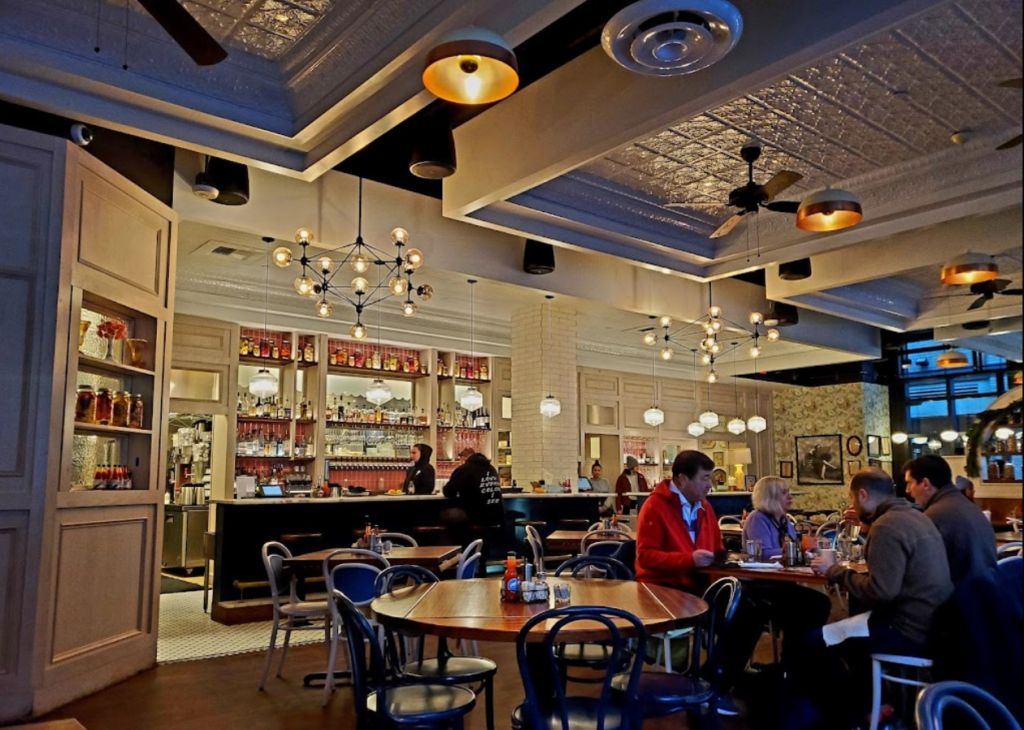 Nicole puts things this way. "For those guests who know southern food, we hope to evoke a sense of nostalgia and remembrance.For folks that have never experienced southern food, we get to be the ambassadors by recreating our food experiences and memories that capture a time and place near and dear to our hearts and souls."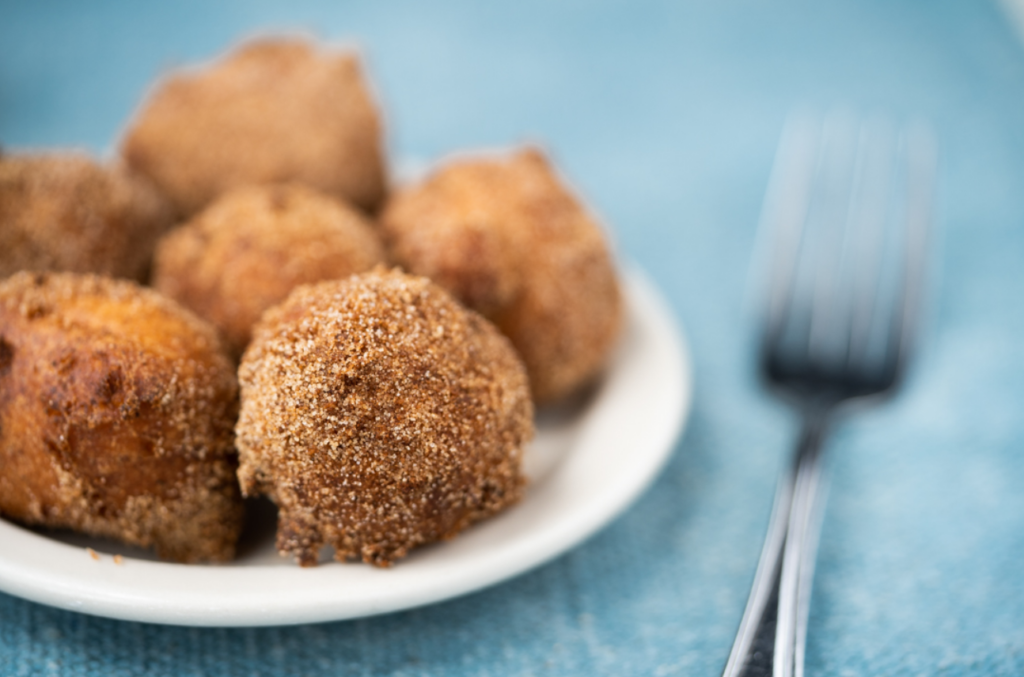 In fact, the very name "Screen Door" evokes a certain nostalgia. Nicole's memories run deep. "In fact, the very name of our restaurant is about this idea of time and place. For me, it was eating dinner with my family on my grandmother's large, square screened porch in the waning heat of long summer days, with the screen door slamming shut every time my siblings and cousins and I ran in and out." She continues, "From the cook who took the care to get it just right before it reached you or the chef who tirelessly makes certain that it is always consistent, each dish is meaningful The ideas may have originated from me, my husband, or our experiences growing up in south Louisiana, but it's a whole team of people who throw this party everyday and I believe that the bulk of the credit belongs with them".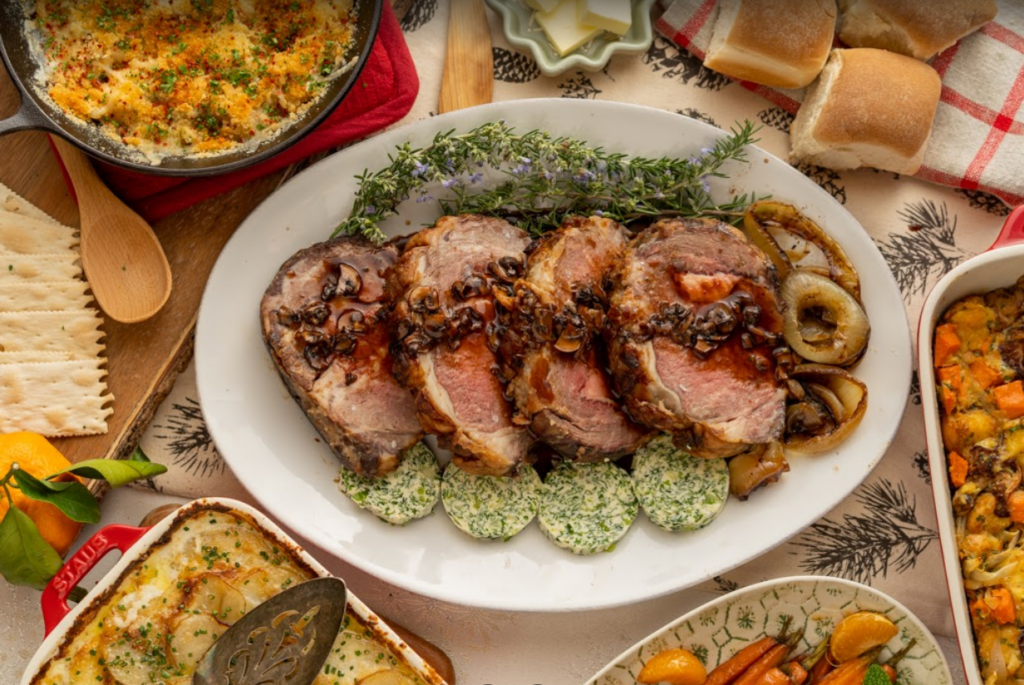 And let's not forget the sheer variety of Southern cuisine. Whether you're in the mood for a soulful bowl of gumbo or a savory slice of pecan pie, there's something for everyone in this culinary wonderland. Nicole is especially passionate about that aspect of the dishes popularized in the southern parts of the US. In a recent post on Screen Door's website she, "gives proper credit to African-Americans for their outsized contribution and in many cases, the origin story of southern foods. Their expertise as laboring cooks melded with the colonial culture foodways and created many of the foods that we think of as distinctly southern today".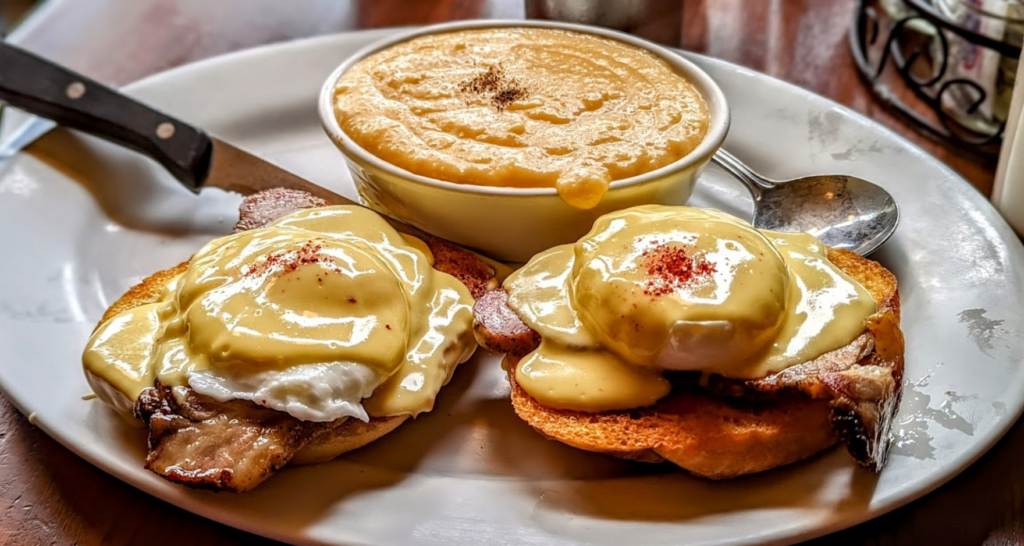 When I lived in Portland several years ago, Screen Door was the spot everyone wanted to hit up for breakfast but nobody could actually get into. They were jam-packed. Since then, some of that queue stress has been (slightly) alleviated with the addition of a second location in The Pearl. Both locations offer similar menus and are open for both brunch and dinner.
Traveling and don't want to miss out on some of the best souther-style cooking outside of Louisiana? Screen Door has you, friends, and family covered with a location at PDX.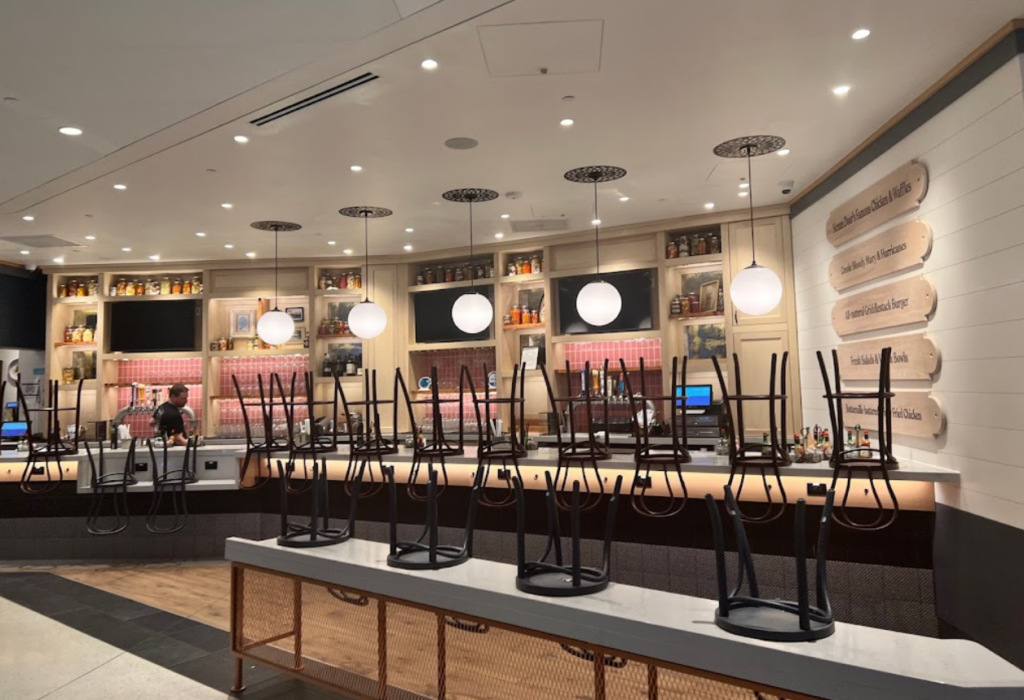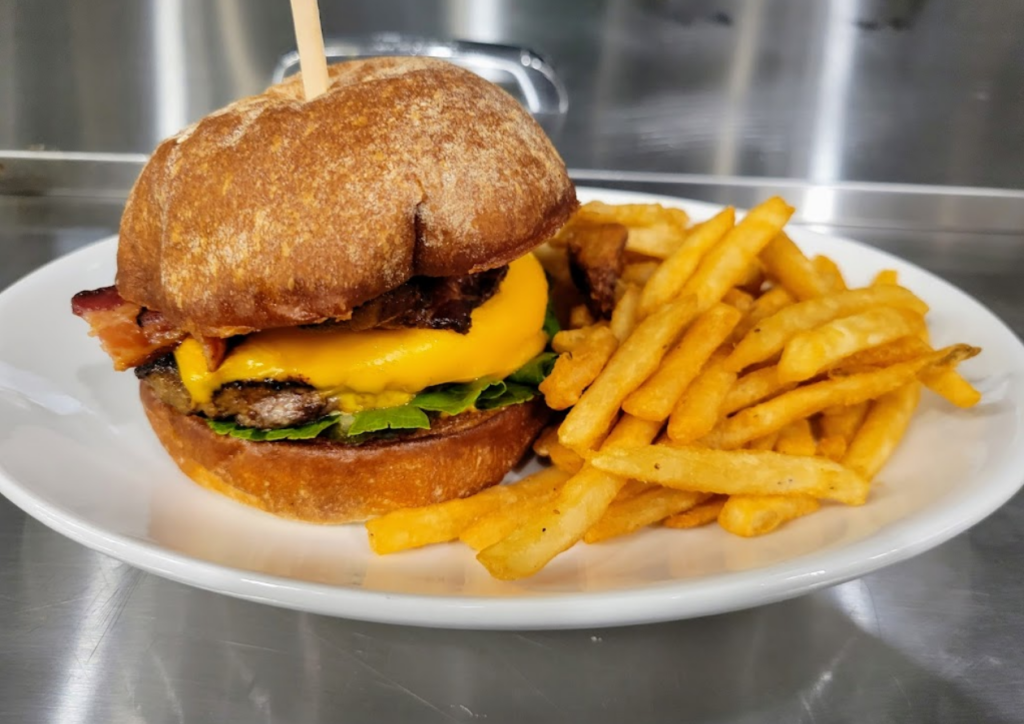 So let's dig into things, shall we?
The Chicken & Waffle has been a popular staple at Screen Door Portland for years. Boneless, easy-to-eat fried chicken tops a delicious sweet potato waffle with real maple syrup on the side.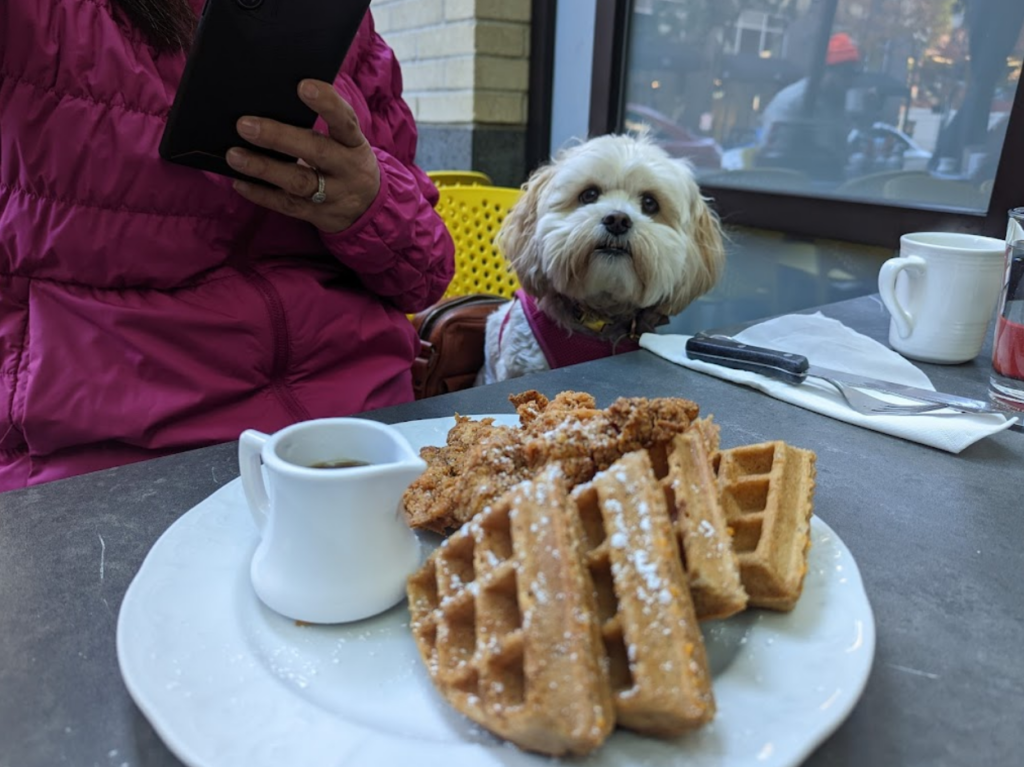 Next up: the delightful Mixed Mushroom Scramble will really get your tastebuds going. Wild and cultivated mushrooms sautéed with fresh thyme and Madeira wine in a fluffy three-egg scramble with goat cheese. This is all served up with a freshly baked buttermilk biscuit, creamy cheese grits, breakfast potatoes, or a simple salad.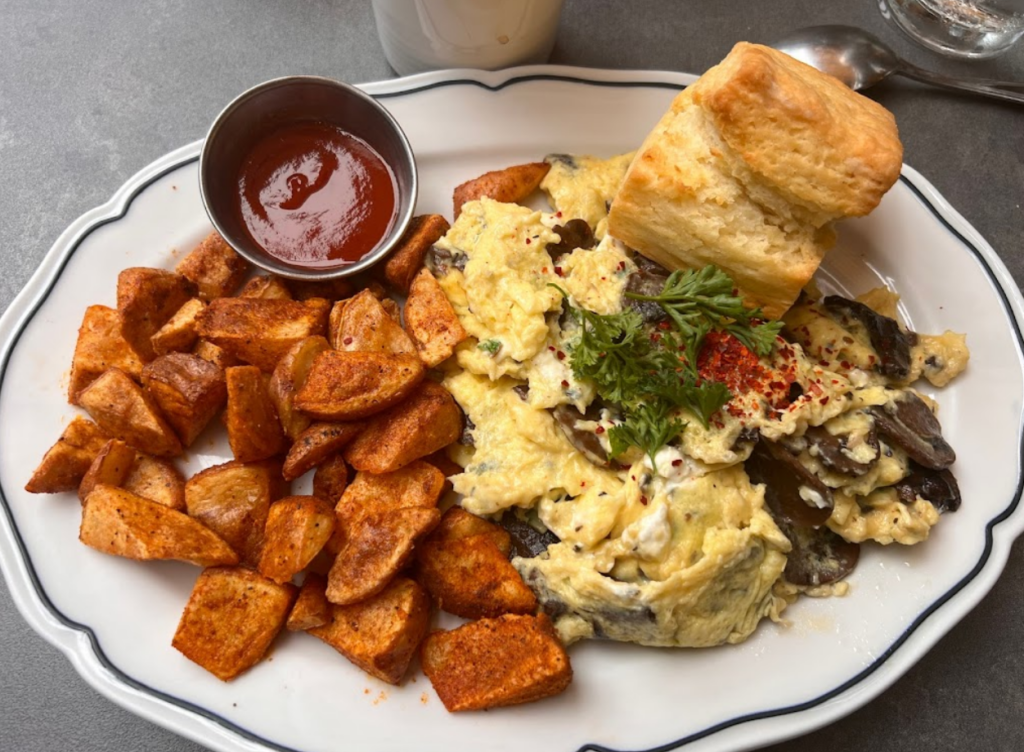 Of course, brunch can be all about the sweeter side of life as well. A customer favorite has always been the Bananas Foster French Toast. Griddled brioche bread soaked in a rich vanilla custard and topped with rum-flamed caramelized bananas, cinnamon & whipped cream. Lord have MERCY.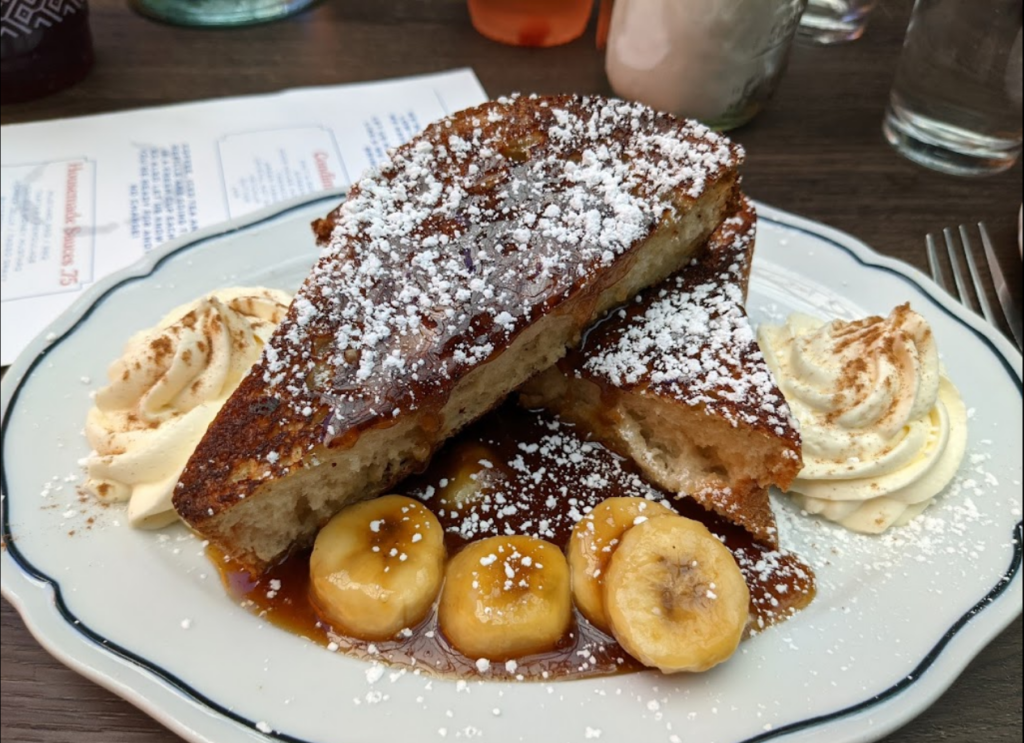 Have you ever seen such a thing as the Praline Bacon? In photos it's difficult to ascertain what you're looking at, but it's actually extraordinary strips of savory smoked bacon caramelized with brown sugar, cayenne & toasted pecans. Shut the front (er...screen) door!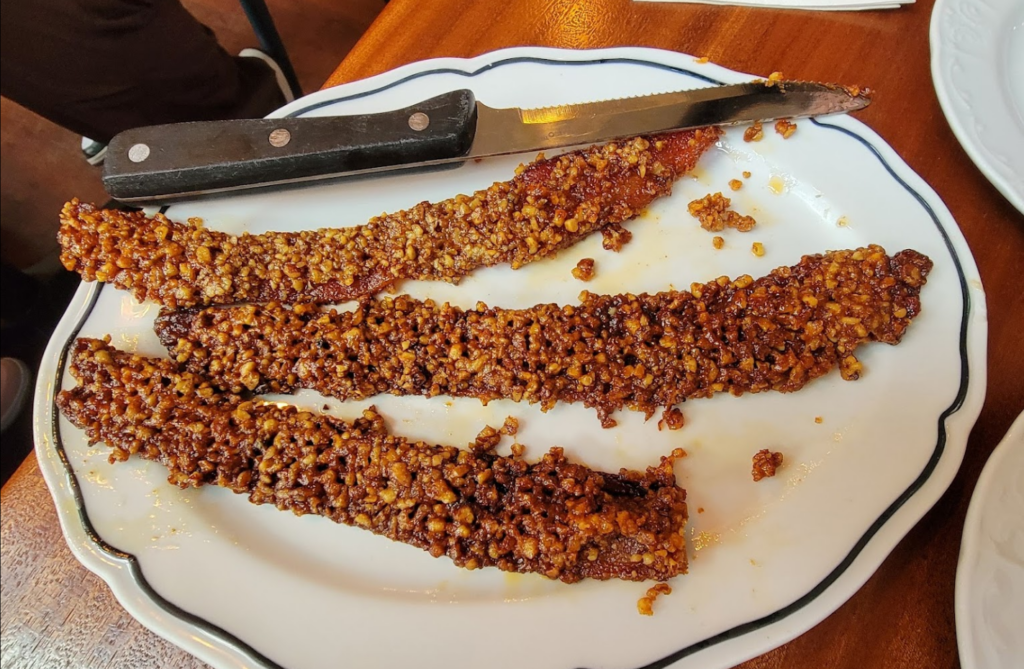 Screen Door occasionally sways from the Southern fare as well. Check out these absolutely amazing Huevos Rancheros. All natural beef brisket braised in salsa ranchera with slow-stewed black beans and two over medium eggs. Served over crispy corn tortillas & topped with melted pepper jack & jalapeño crema.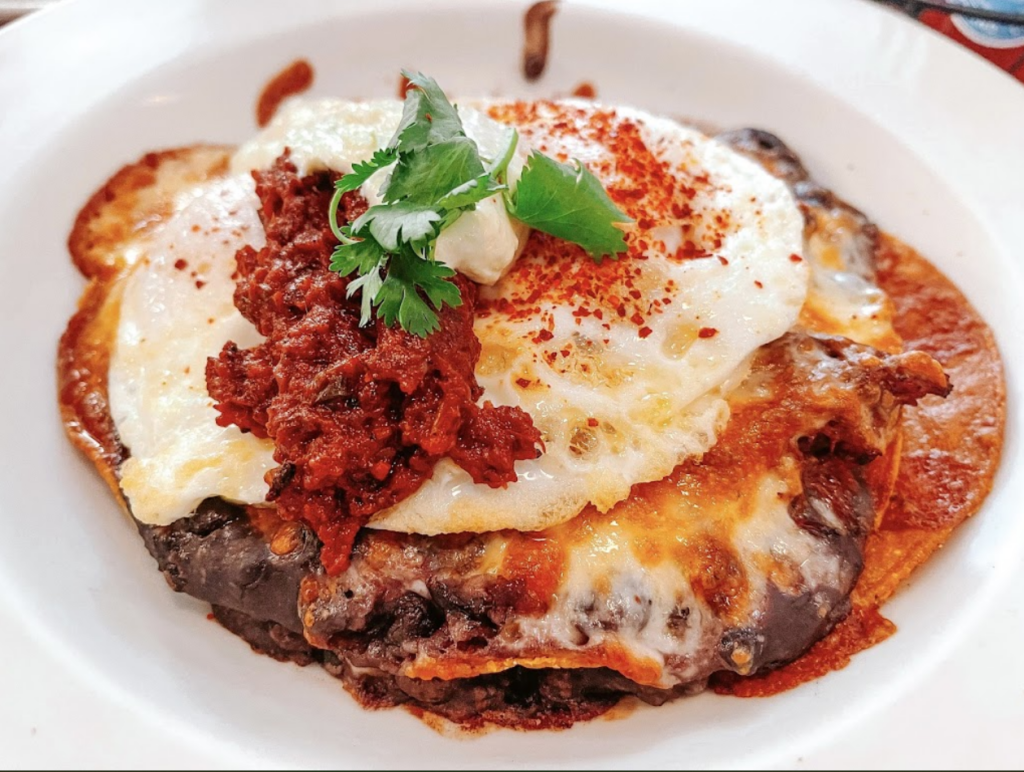 The dinner menu at Screen Door is equally outstanding. Southern favorites abound, like Pimiento Cheese with Spicy Pork Rinds and Pickled Okra. There's a Seafood Jambalaya: Blackened local rockfish over delta blues long grain rice, cooked paella-style with Oregon bay shrimp, andouille sausage, smoked oysters, tomatoes & trinity topped with pimento pepper aioli. If you just can't decide on one particular delicacy there's an option to pick three, with choices including Mac & Cheese, Bacon & Ham Hock Stewed Collard Greens, Red Beans & Rice, and Beet Salad with Goat Cheese.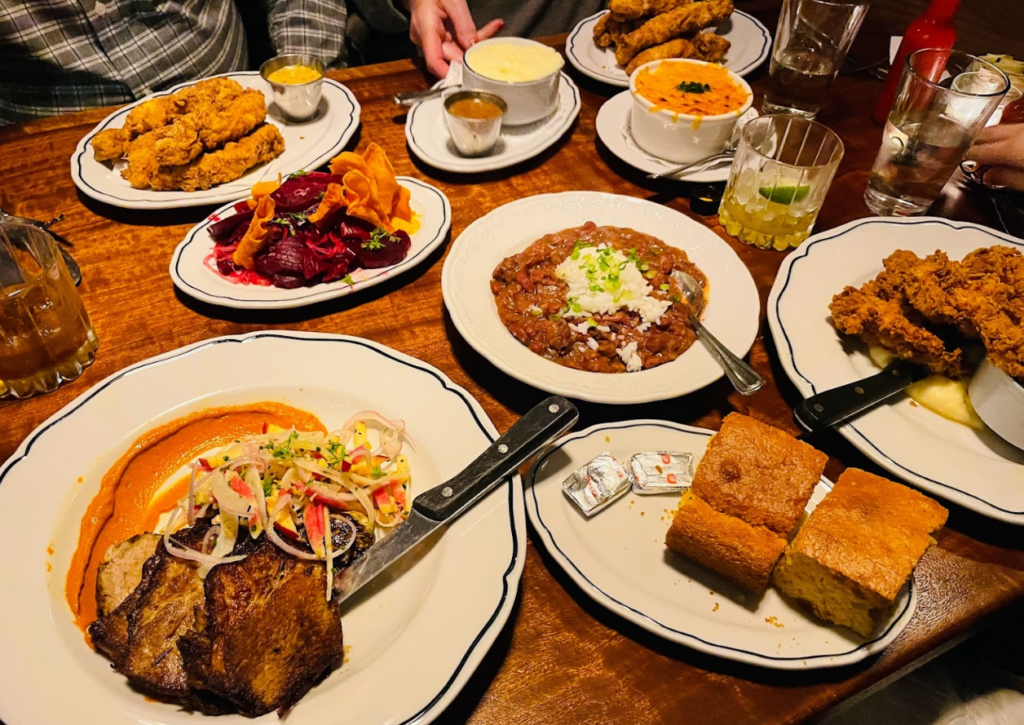 No meal at Screen Door Portland would be complete without trying the real French Quarter-Style Beignets.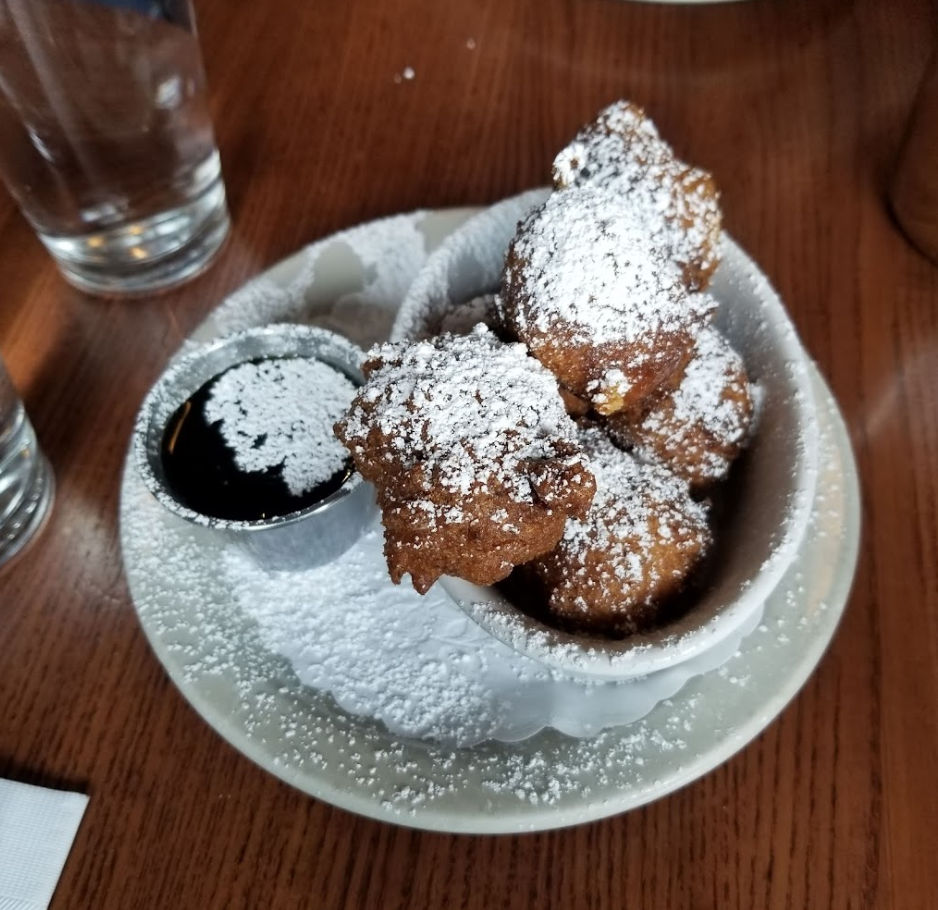 Nicole puts things perfectly in her fabulously well-wriiten journal entry.
"We try to recreate those blissful experiences where time and place, season, heritage and tradition all converge to allow you to experience something truly distinct and special. Like you, wherever you grew up, those food memories are seared into our hearts and souls, and that is what we're trying to recreate here at Screen Door. Whether it's my mom's fried fish with the crisp cornmeal dredge, or the best red beans and rice I ever tasted, or teaching myself the science behind what made those peel-apart layers in my grandmother's biscuits."

--Nicole mouton, owner

"
Ready to get your food on at Screen Door Portland, Oregon? Here's what you need to know.
Screen Door Eastside
2337 E Burnside
Portland, OR 97214
Phone: 503-542-0880
Hours:
Brunch: Everyday 9am - 2:30pm
Dinner: Everyday 5pm - 9pm
Reservations: opentable.com
Screen Door Pearl District
1131 NW Couch
Portland, OR 97209
Phone: 503-542-0880
Hours:
Brunch: Everyday 9am-2:30pm
Dinner: Wed-Sun 5pm-9pm
Mon & Tue: closed for Dinner
Reservations: opentable.com
Web and Menus: