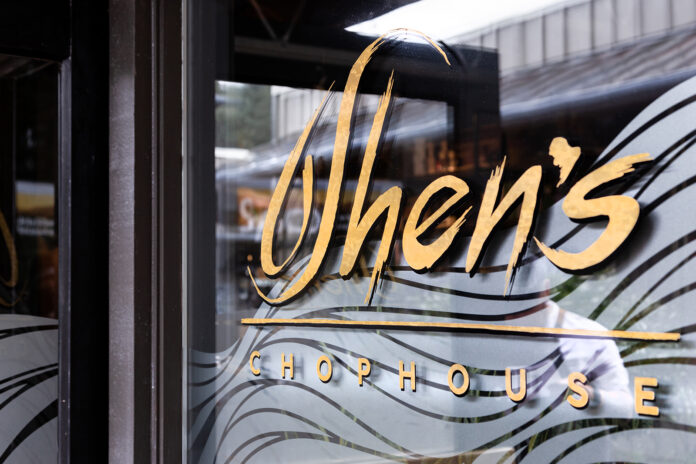 The Oregon Coast is known for its natural beauty, fresh seafood, and diverse culinary scene. Fine dining on the Pacific coastline offers a unique experience that combines the region's natural beauty with exceptional food, wine, and service. Occasionally a new restaurant comes along that takes all of the above and blows the competition out of the collective water. Such is the case with Lincoln City's newly opened Oshen's Chophouse, a dining experience you'll not soon forget.
Oshen's Chophouse, Lincoln City, Oregon
Located in the stylish Salishan Marketplace at Gleneden Beach, Oshen's is a labor of love; a fresh and flavorful collaboration between two families that share a common vision.
Sign up for monthly emails full of local travel inspiration and fun trip ideas. In each newsletter we'll share upcoming events, new things to do, hot dining spots and great travel ideas.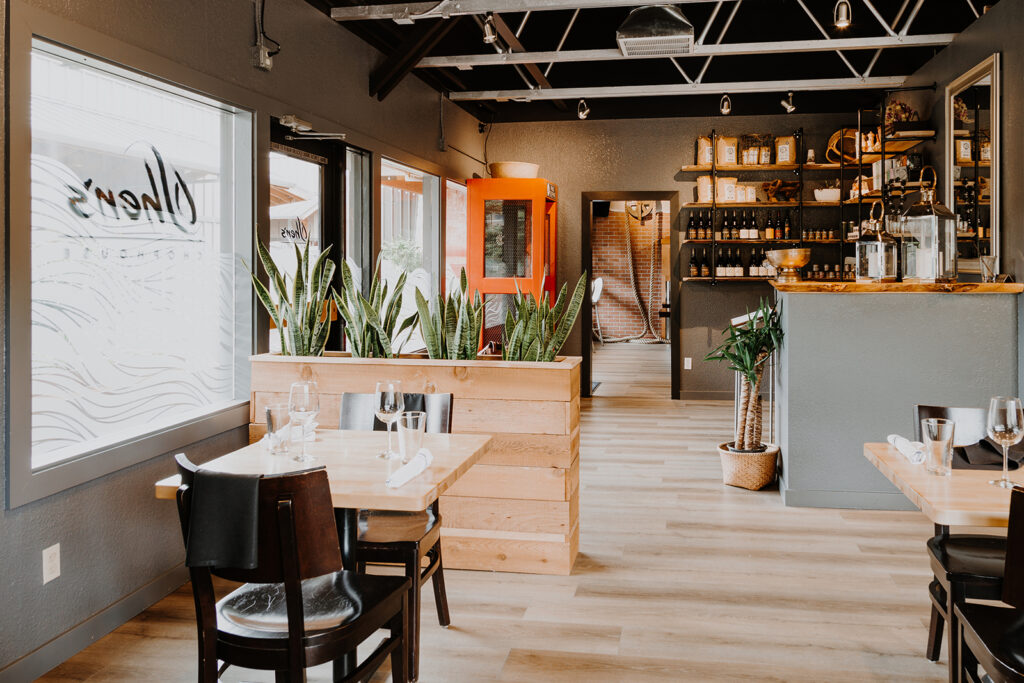 Many fine dining restaurants on the Oregon Coast are known for their innovative menus that showcase the best of the region's ingredients. Chefs create unique flavor combinations and presentation styles that make each dish a work of art. With backgrounds in Hawaiian, French, Asian, and Native American cuisine, owners Shenandoah and Amber Edwards bring their own distinct spin to all of the above, fusing flavors that delight the tastebuds.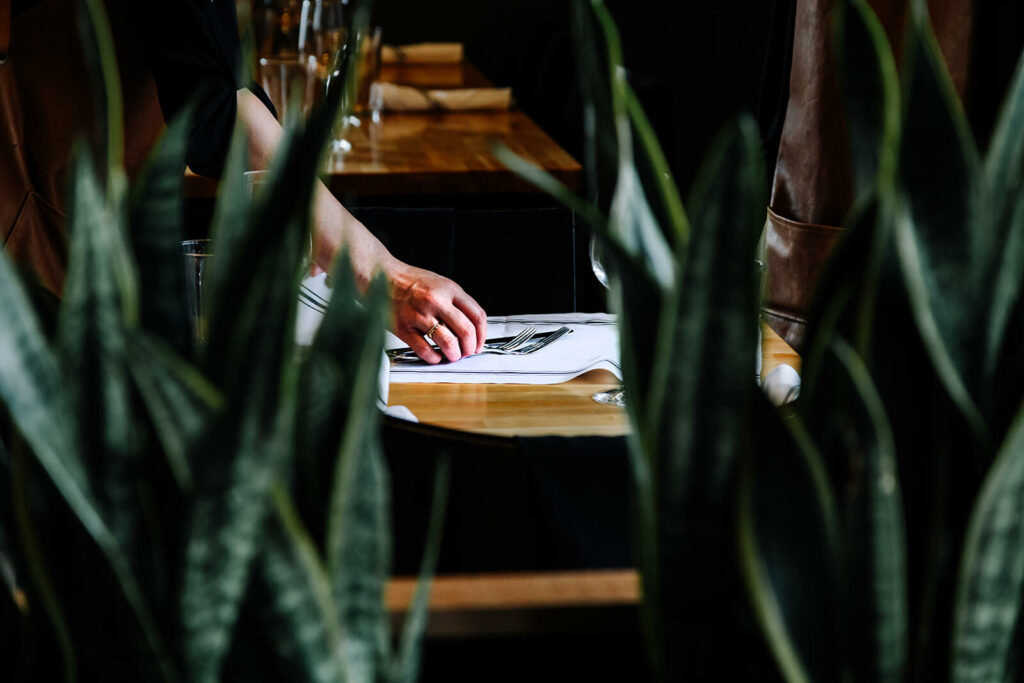 The name "Oshen's" is a fusion in itself, being a clever mashup of "Shenandoah" and "Ocean"; for Chef Shenandoah as well as the coastal region the restaurant is built upon.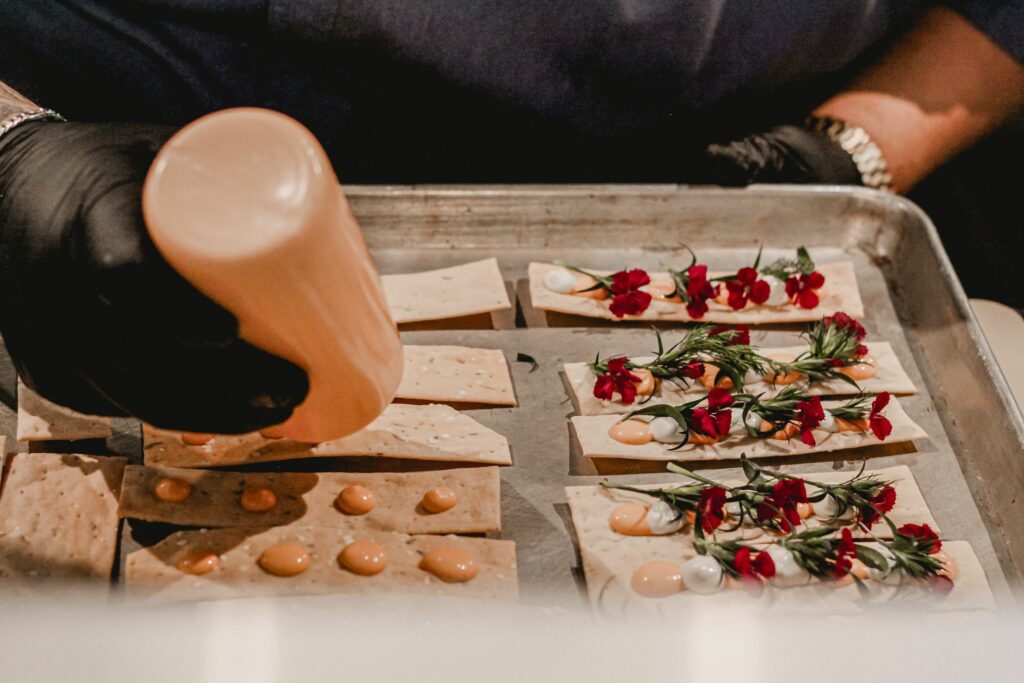 The Folks Behind the Magic of Oshen's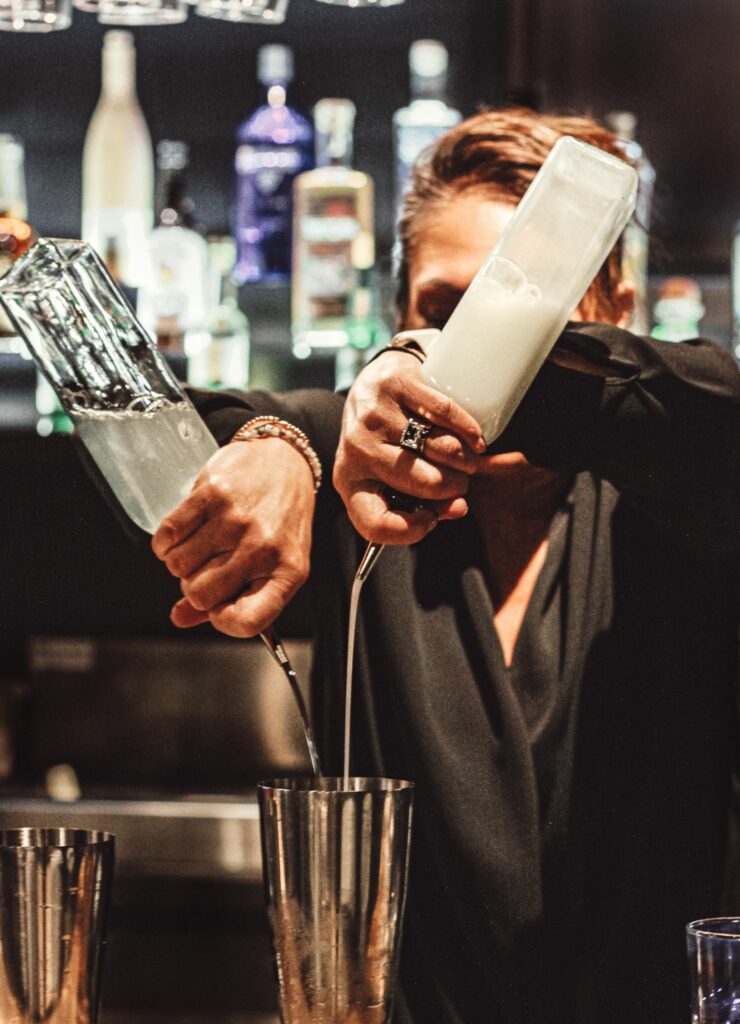 Chef Shenandoah carries with him over 35 years of experience as a chef. He began his career training at the world-renowned Le Cordon Bleu and has worked at such restaurants as French Cellar, French 75, Mr. Stoxx, Land Ocean, and Salishan Coastal Lodge. His wife Amber is a master mixologist, delighting Oshen's guests with her unique signature drinks and smoked cocktails.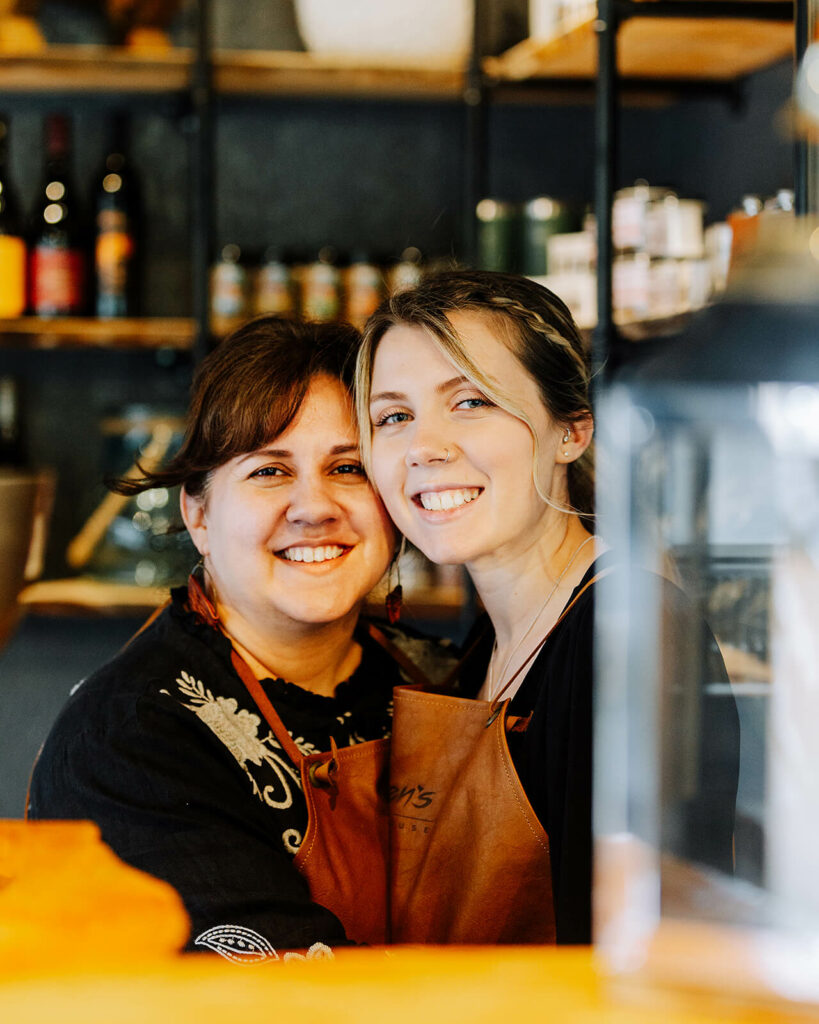 Jerome and Gitl Black bring their distinctive style to the table as well. Better known as the brains behind SCOUT Northwest Trading Company in the Lincoln City Outlet Mall, their imprint is evident all over the restaurant space. From the soft gray wall palette to gorgeous styling, the space makes you want to stay awhile. SCOUT house-brands are also featured: Pioneer Joe Coffee and Black Salt Company add flavor to the decor as well as the table. Original works from renowned local artist Duncan Berry adorn the walls, and the incredibly talented team at Overnight Art provided the flourishes.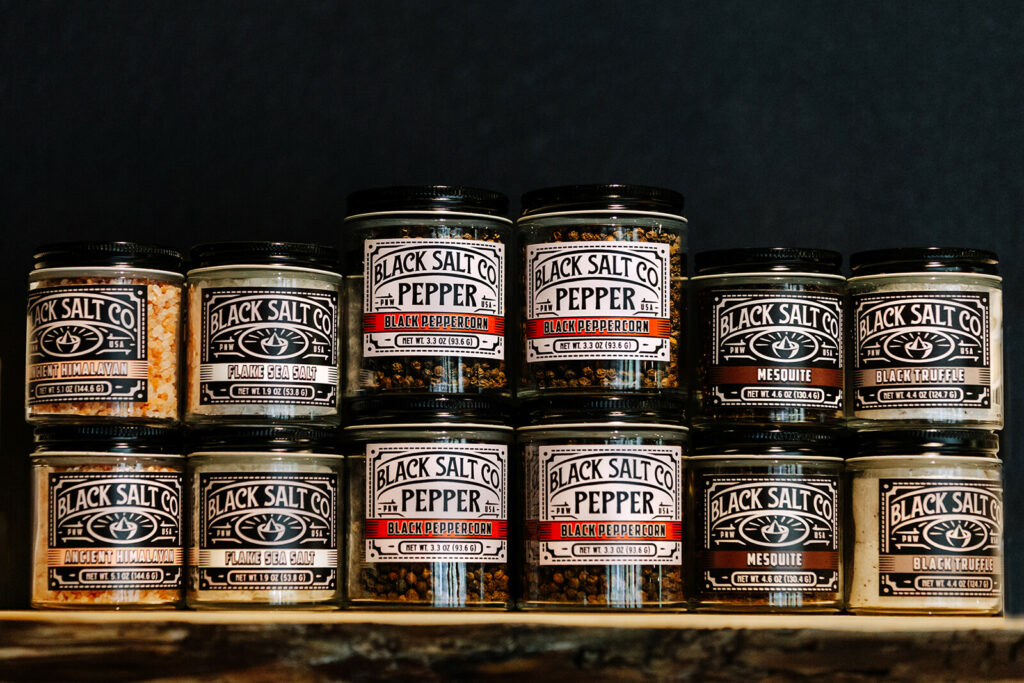 Oshen's Chophouse may be fine dining, but more importantly, it's about family and what it means to come together as a collective to make dreams happen.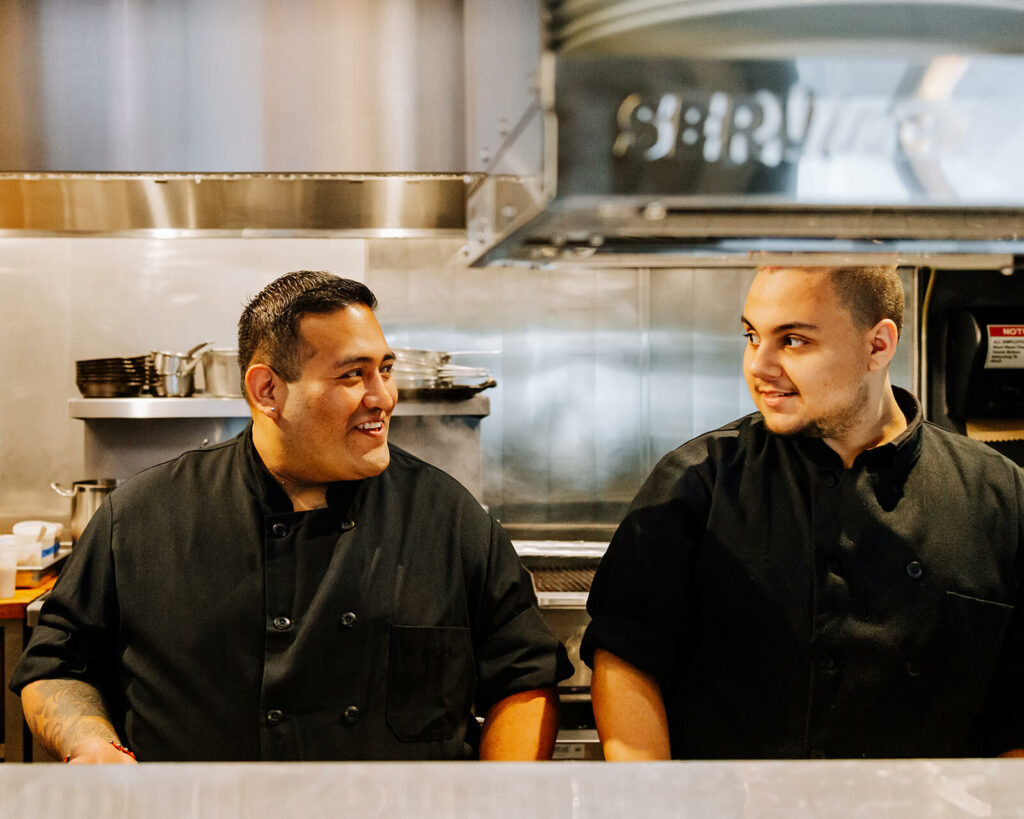 From Farm to Table
Chophouses originated in London in the 1690s. They could be considered the forerunners of today's steakhouses, where menus consisted of small cuts of meat complemented with sides of potato and other vegetables. Restaurants in those days were as farm-to-table as they come, and Oshen's is seeking to reinvent what a chophouse means to modern diners.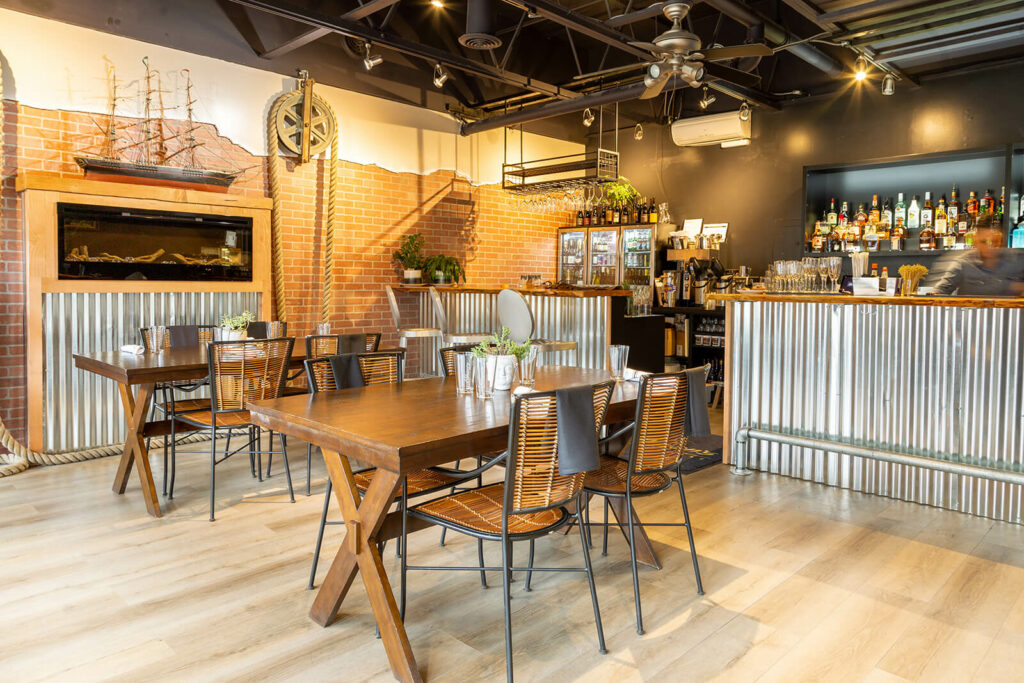 The old ways are always utilized. Shenandoah's kitchen features seasoned cast iron pans and grills, bringing to the table a European dining experience that begs patrons to stay a little longer. Relax and linger over that bottle of Oregon Pinot. Savor the portion of food and just enjoy the conversation and experience. There's no need to rush.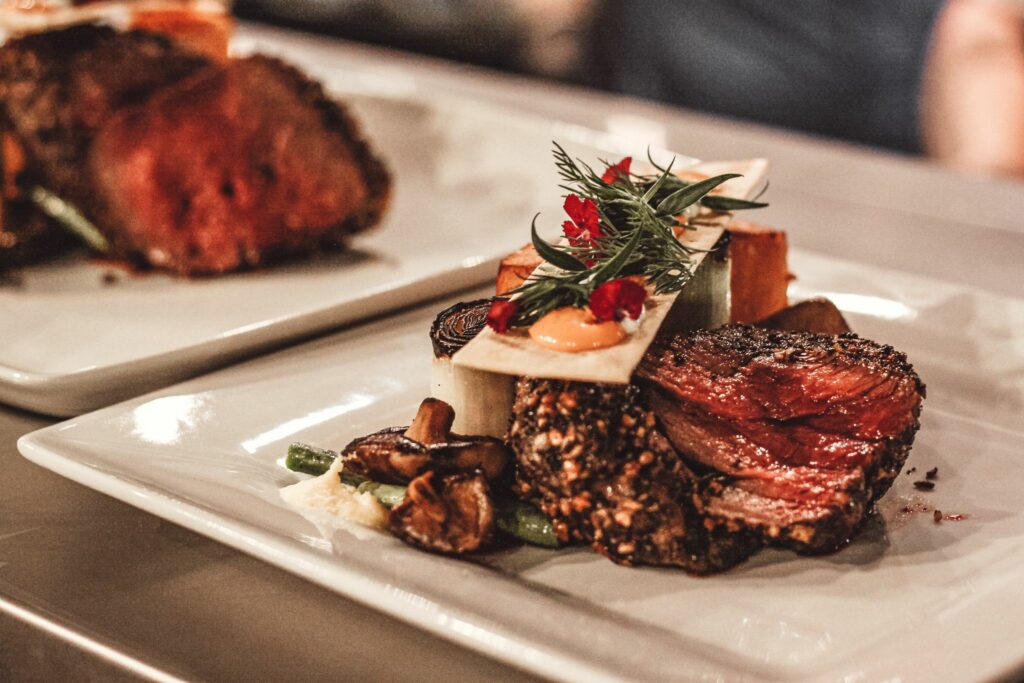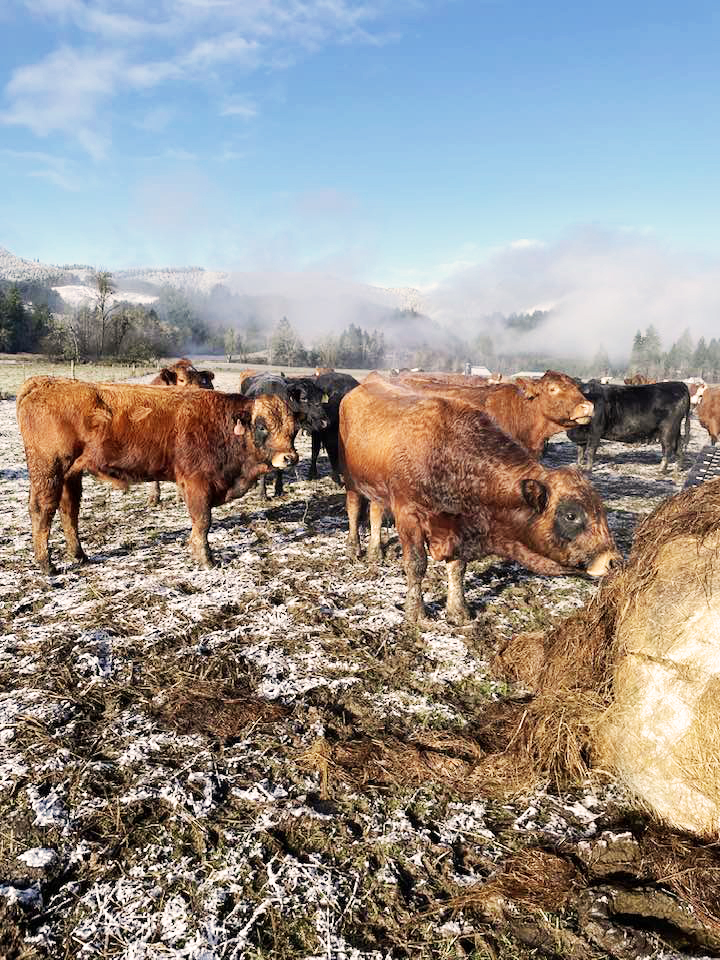 Cuts of meat are dry-aged and sourced from the local Barnhart Ranch near Philomath. Fish and seafood, whenever possible, come straight off the boat in Depoe Bay.
Here in the Pacific Northwest, we live in a true ingredient wonderland. Some are well-known like our golden chanterelle mushrooms, but other edibles may be surprising like vitamin and flavor-rich pine needles and nettles. Pacific Northwest native herbs and spices are utilized as well.
The true importance comes in transparency. From the produce to the cuts of meat, at Oshen's Chophouse you'll always know exactly where your meal was sourced. The owners have extensively worked with local farmers, ranchers, and fishermen to ensure that every ingredient is fresh and locally gathered before it hits your plate.
Oshen's Chophouse and the Best of Pacific Northwest Cuisine
All menu options come in à la carte style, allowing patrons to individually choose their protein, vegetable, and tempting add-ons like the Cowboy Compound Butter, made with beef bone marrow to compliment any steak.
A local favorite has been the refreshing Watermelon Salad: cucumber, kalamata olives, garlic, feta cheese, watermelon, basil, and olive oil. It tastes incredible drizzled with Oshen's house-made balsamic vinaigrette.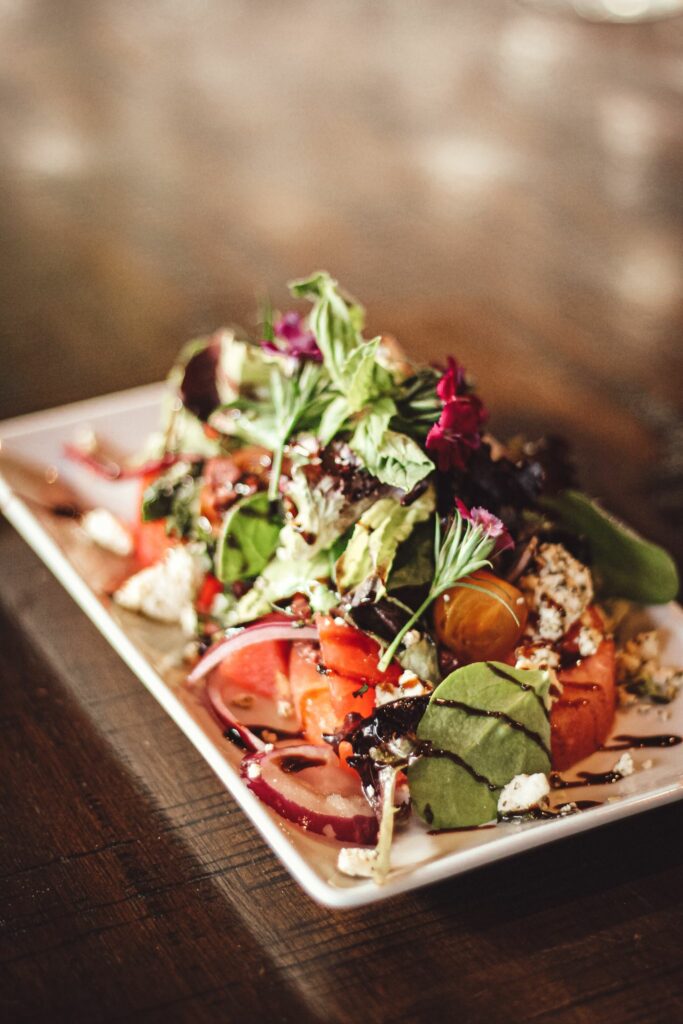 Try the Paniolo Burger, a mixed patty of elk, bison, and beef with Oshen's Chophouses' own paniolo seasoning, remoulade sauce, gruyere cheese, tomato, onion & mixed greens on a fresh pretzel bun.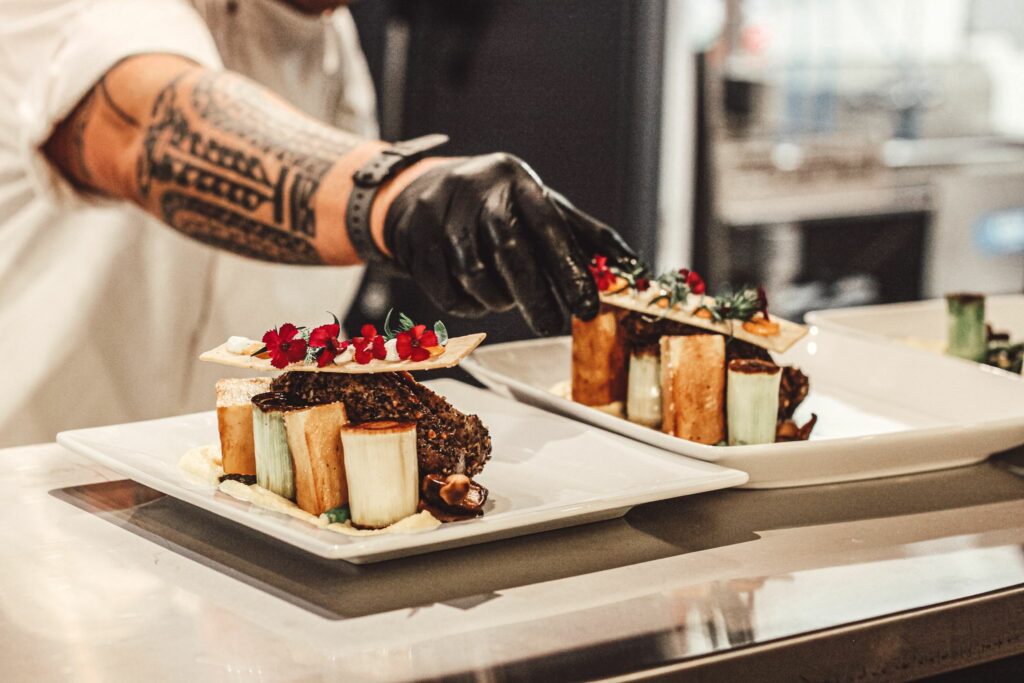 For a truly indulgent experience, order the signature Tomahawk Steak. A bone-in 32 oz. dry-aged Angus beef rib eye. It easily serves two and is the perfect date night meal.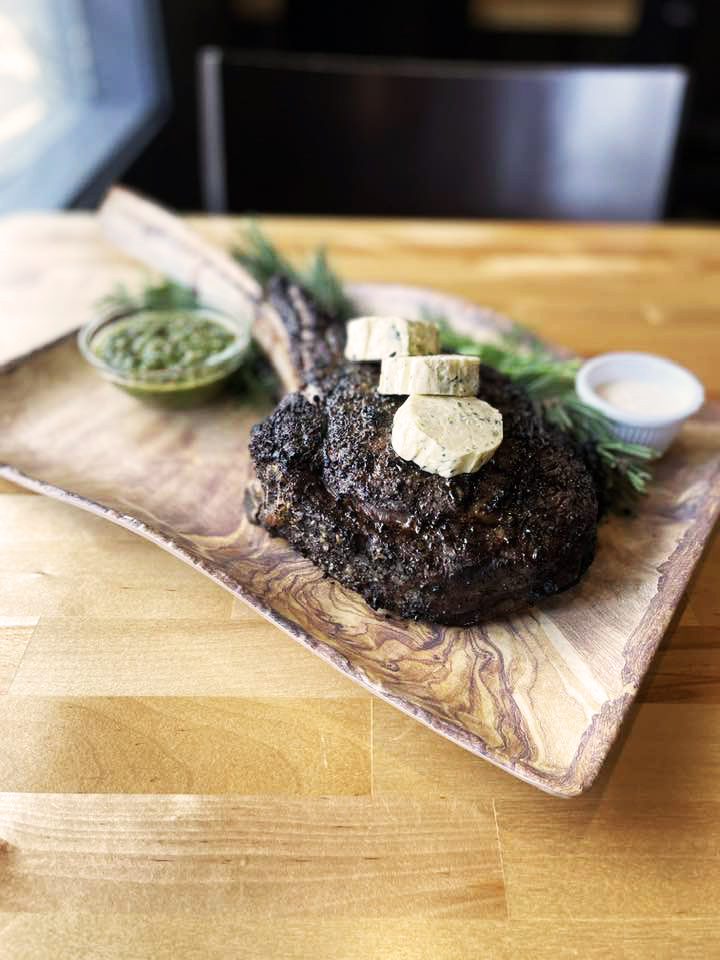 For my main course, I chose the Chef's Catch of the Day, which turned out to be a fresh ling cod fillet, wrapped in thinly-sliced zucchini squash, floating on a house-made remoulade sauce, and topped with garnished crostini. The fire-grilled asparagus was my choice of a side. Everything was cooked to perfection with bright, fresh flavors that never competed with each other; only complemented perfectly.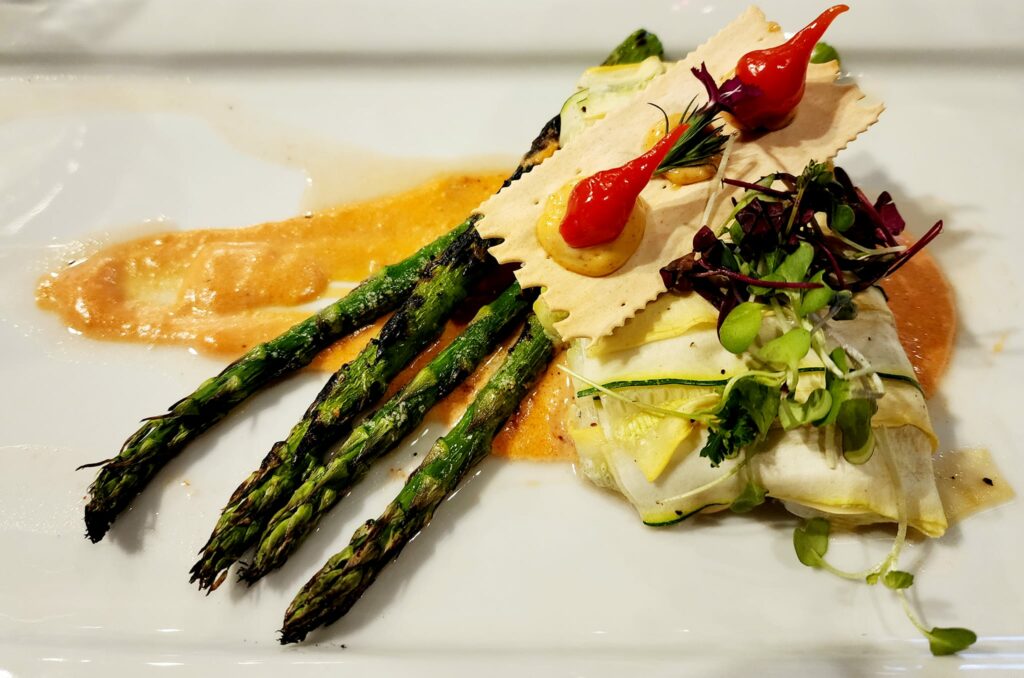 A huge part of the charm at Oshen's Chophouse is in the food presentation itself. A true feast for the eyes as well as the stomach.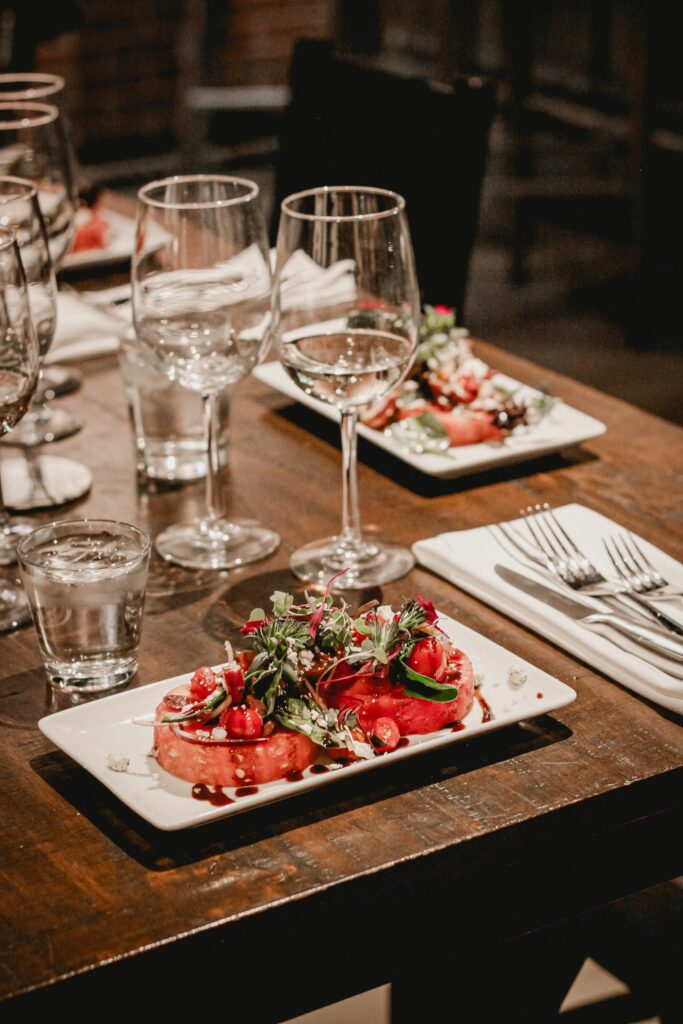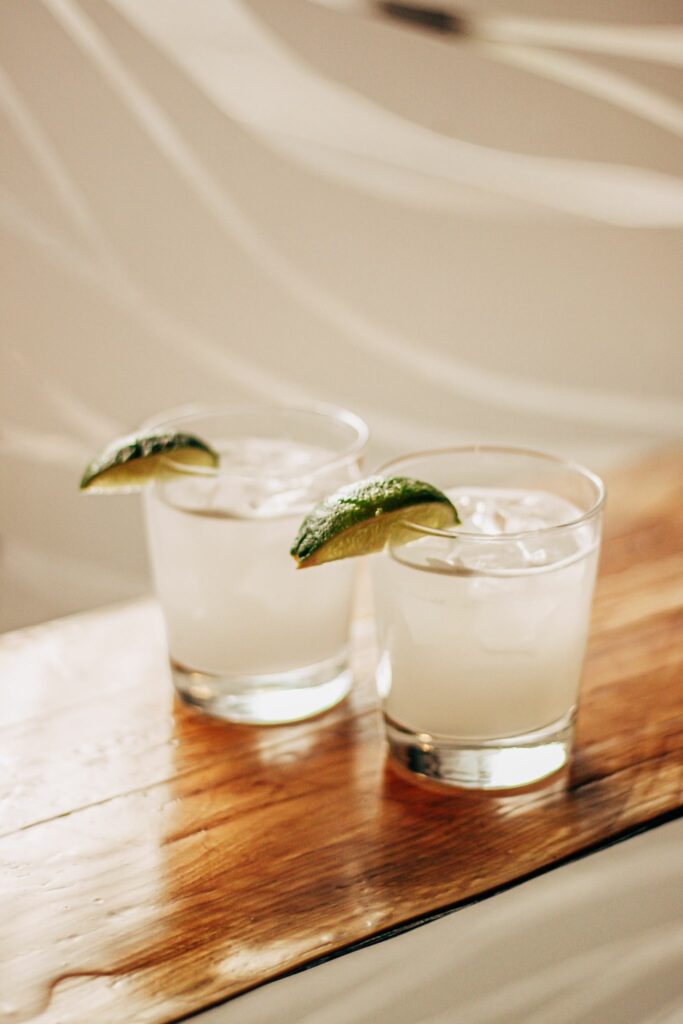 Oshen's also features a full bar with the drink menu being carefully curated by Amber herself. The "White Water" is a personal favorite cocktail of mine: Pueblo Viejo, fresh Lime Juice, Orgeat, and Coco Lopez.
To truly experience something unique, order an Oshen's signature smoked cocktail, delivered to your table in a glass smoking box. The wood smoke adds an incredible new dimension of flavor and aroma to your classic beverage.
Order wine by the glass, or indulge in a bottle for the table. All of the vino selections are from specialty Oregon wineries and vineyards such as Monk's Gate (Carlton), J. Wrigley (Sheridan), Willamette Valley Vineyards (Turner), and Van Duzer (Dallas).
The beer menu features local favorite breweries like Buoy and Fort George (both from Astoria, Oregon).
When your meal is over, be sure to save room and make a selection from the extraordinary desert menu.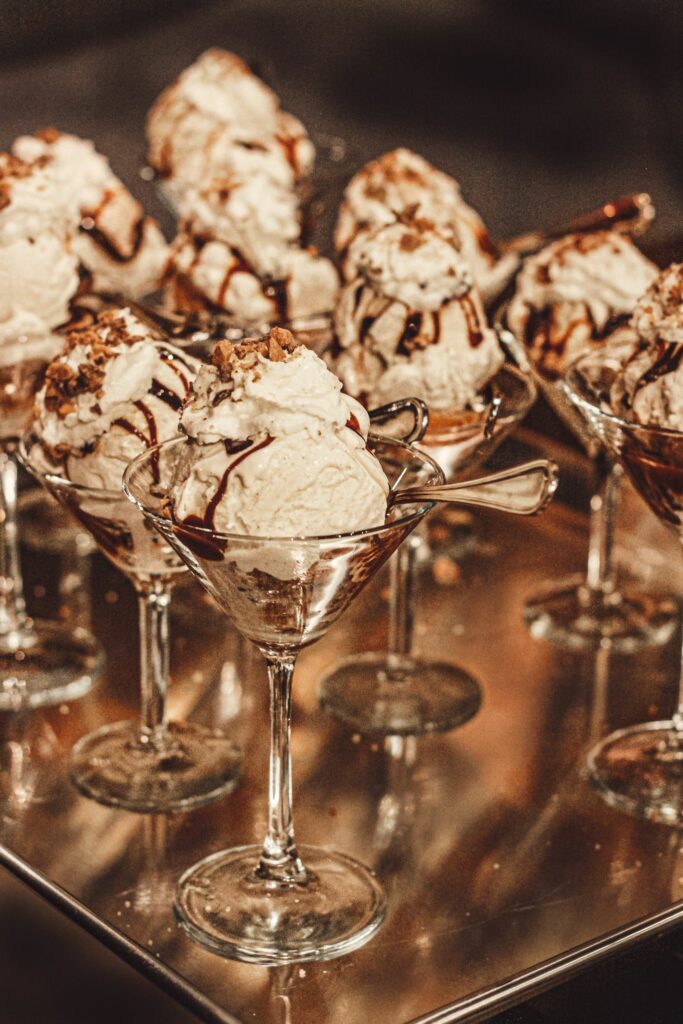 You won't want to miss out on the classic Affogato (vanilla ice cream with espresso and a freshly baked cookie) or delightful Strawberry Shortcake Kabobs.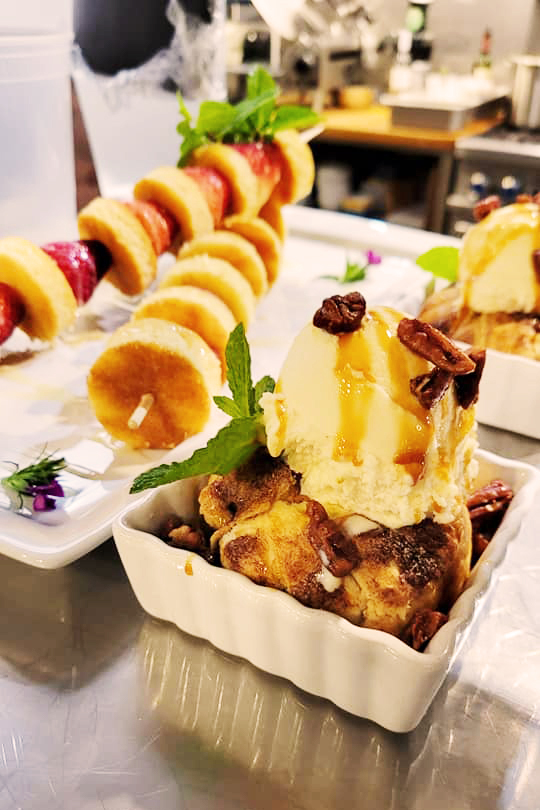 ---
Are You Ready to Experience Oshen's Chophouse for Yourself?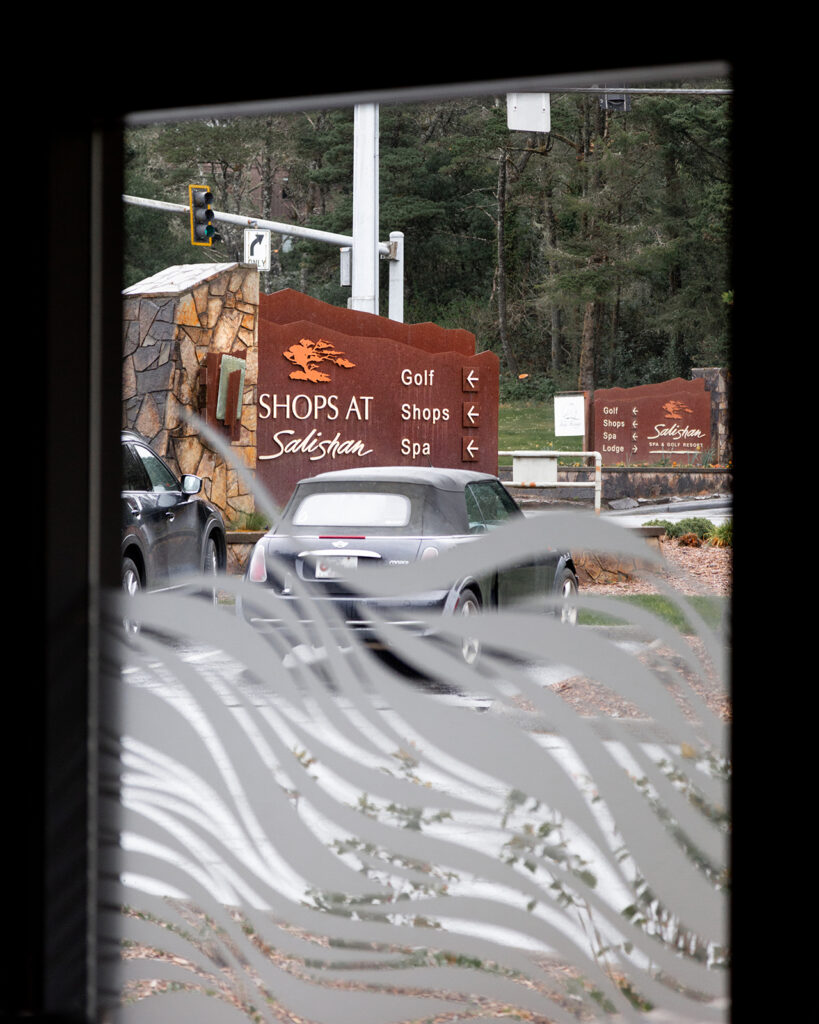 Oshen's Chophouse is located just south of Lincoln City at:
Salishan Marketplace, 7755 Highway 101, Suite C-4, Gleneden Beach, OR
Phone and Reservations: 541-764-9026
Web and Menu: oshenschophouse.com
Facebook: Oshen's Chophouse
Hours: Tues-Sun, 12 pm to 10 pm, Closed Monday.