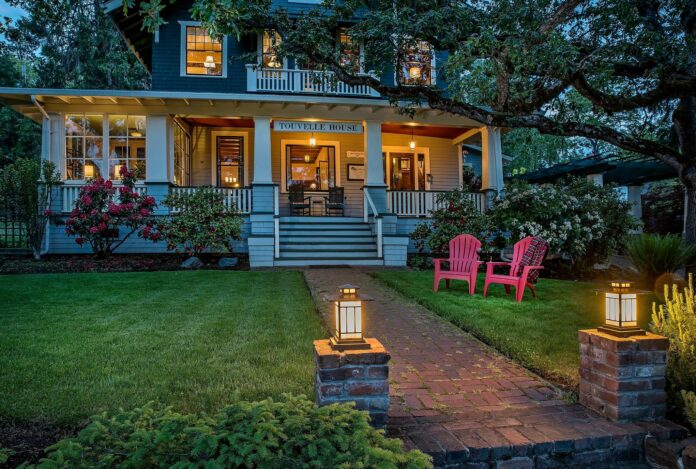 Over the past few decades, Jacksonville, Oregon has steadily been making a name for itself as a premier destination for wine lovers. But long before this, it was one of the first gold rush towns in Oregon. When gold deposits were found in 1851 and 1852, speculators and merchants quickly flocked to the area, making it one of the fastest growing communities in the state.
However, in the 1880's the new railroad went to nearby Medford instead of Jacksonville, and the town's economy took a steep nosedive. While this was undoubtedly a boon for Medford's economy, it also helped preserve the historic mid-19th century buildings which today give Jacksonville its frozen-in-time charm.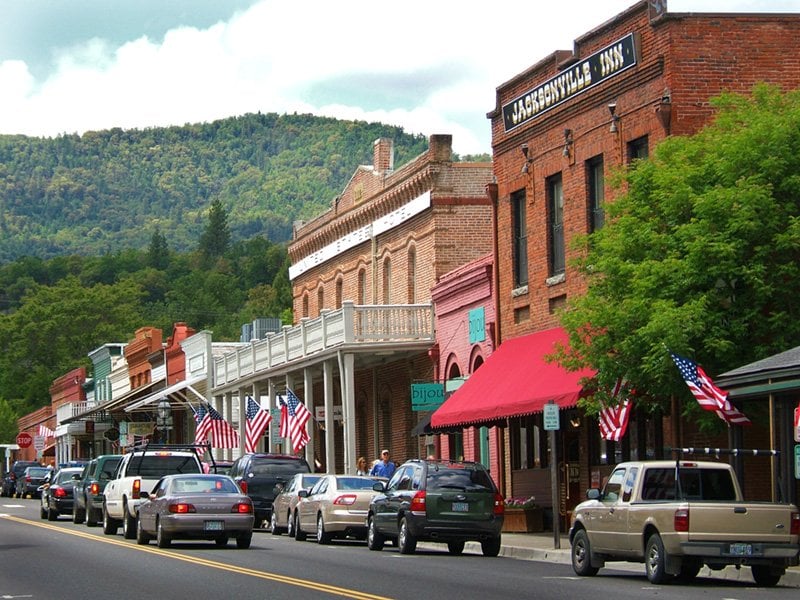 Modern day Jacksonville embraces its historic roots, pairing it seamlessly with its new identity as wine and foodie destination for the region. You can start your day visiting award-winning tasting rooms and eating at chic bistros, then learn about the gold rush days on a trolley tour, walking tour, or even a nighttime ghost tour! It's a true western town that still retains a contemporary edge.
TouVelle House Hotel
---
Of course, when you visit Jacksonville, you'll need somewhere to stay and there's no better choice than the TouVelle House Hotel. This bed and breakfast is two blocks from Jacksonville's main drag, California Street, so you'll be just a couple minute walk to all the restaurants, wine bars, and shops in town while also being able to savor the peace and tranquility that the TouVelle House provides.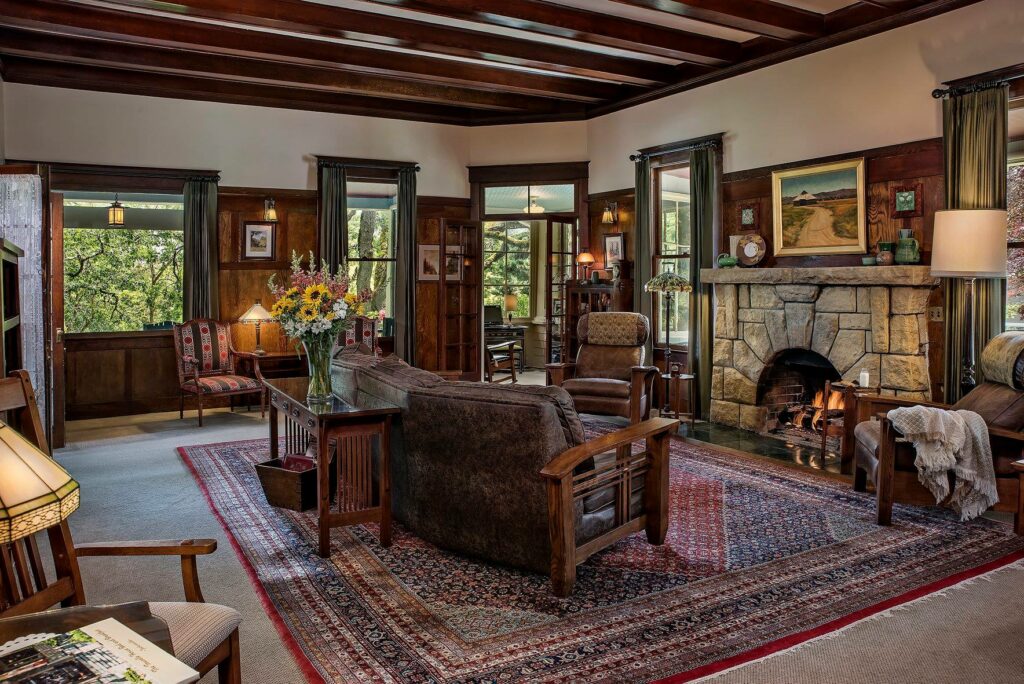 This immaculately-maintained 1916 craftsman home lets you relax in luxury in one of their six private rooms, all with their own private bathroom, dedicated heating and cooling system, and a cozy feather bed topper. The Garden Suite, Crater Lake Room, and the Rogue River Suite all have their own adjacent private study/lounge area with a couch that can fold out into a small bed for another guest. It's worth noting that only children 12 years and older are permitted to stay at the hotel. This may seem harsh to those of us with small kids, but in keeping with the hotel's commitment to a relaxing, quiet experience, they recommend only adults and older children stay as guests. The Heritage Oak room even features its own fireplace, king size bed, and balcony.
---
RELATED: You'll Love The Superb Food At This Oregon Train Depot-Turned-Restaurant
---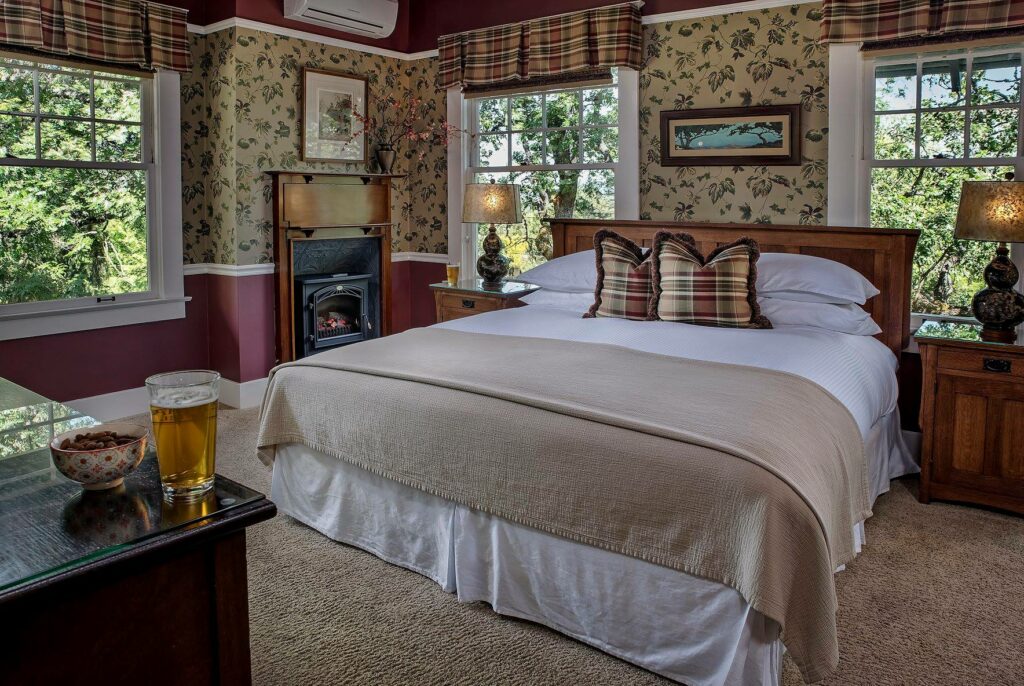 The property itself is absolutely stunning and you may find it hard to tear yourself away from the grounds to explore the town. Relax in the botanical gardens teeming with native plants, take a plunge in the beautiful salt water pool on hot summer days (the only pool in town!), or soak in the outdoor hot tub then move onto the sauna when the weather is cooler.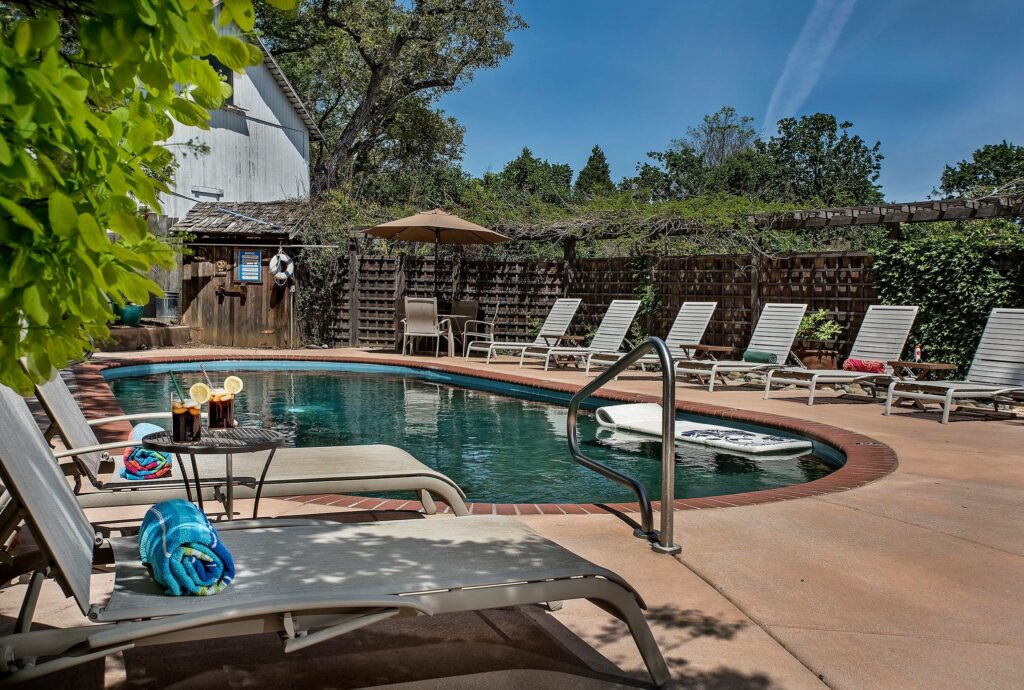 You can borrow the hotel's vintage bicycles to get to wineries farther out of town and explore the area, or go hiking and mountain biking along the Woodland Trail System or nearby Forest Park. There's also a gorgeous, welcoming great room stocked with books and games for all guests to use. And it wouldn't be a proper B&B without the breakfast, and each morning you'll be served a gourmet three-course meal handmade by James with a different menu each day. You'll probably even be greeted with freshly baked cookies after you check in!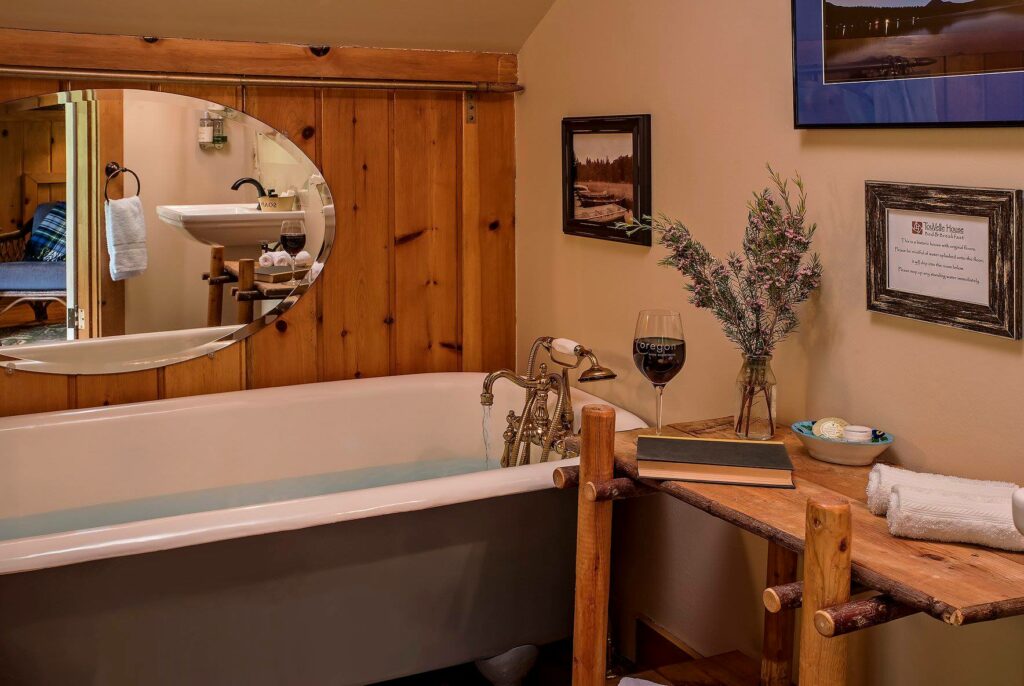 The hotel was named after Judge Frank TouVelle who built the house as a wedding present for his wife over one hundred years ago. Now it's owned by James Soule and Kristin Bria, who moved to the area in 2020 when they saw the property come up for sale. James' mother and brother already lived in Jacksonville, so it was an easy choice to move up from the couple's previous home in Napa, California—from one famous wine-growing region to another!
James and Kristen live on the property and reopened the hotel in early 2021 after having spent most of the previous year restoring this historic home, making repairs, revitalizing the already spectacular grounds, and perfecting each room.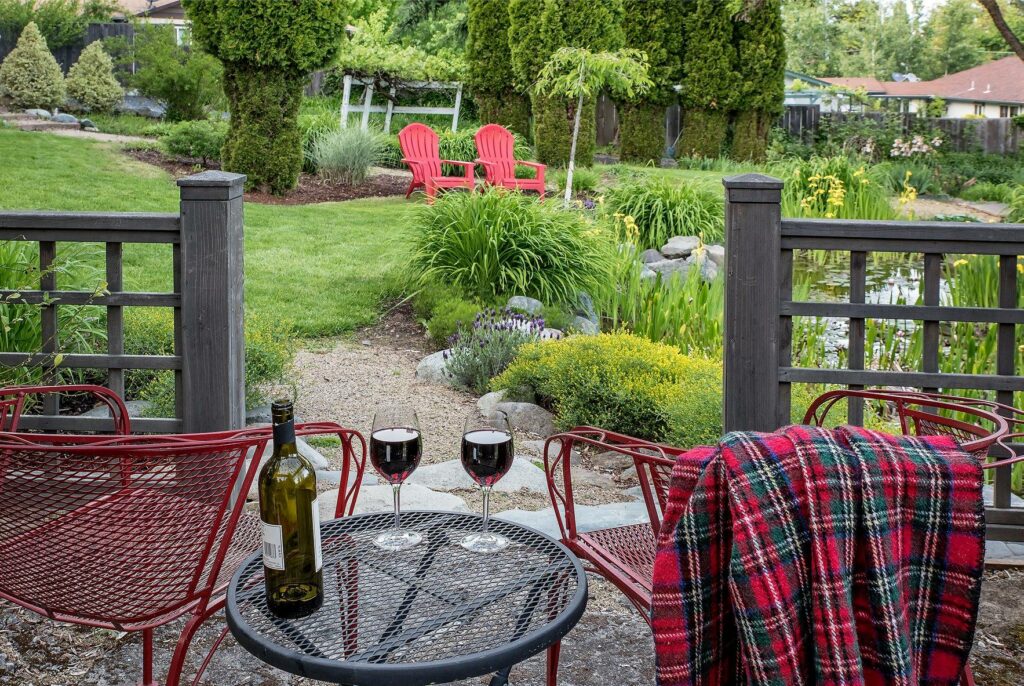 TouVelle also makes an ideal venue for hosting a small gathering or wedding and the picture-perfect garde can accommodate 60 guests. And this next part may or may not be your cup of tea (but it is mine!): the house is right next door to the Jacksonville Cemetery, one of the oldest cemeteries in the Pacific Northwest with headstones dating back to the late 1850's!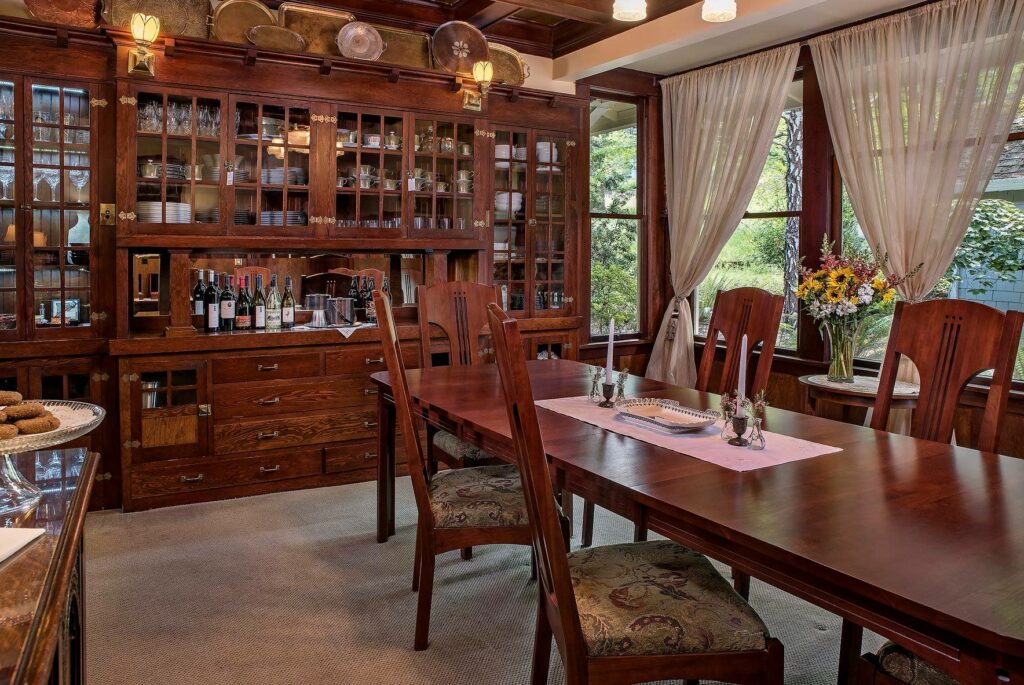 For a peaceful stay in a historic Oregon town, the TouVelle House Hotel in Jacksonville is all you could ever want. With five tasting rooms within walking distance in town and over 20 wineries in the surrounding Rogue Valley region (known as the Applegate Valley Wine Trail), you'll have the perfect weekend vacation waiting for you right here in Oregon.