The Oregon Coast is one of the most popular places to visit. With so many attractions to see such as bridges, lighthouses, beaches to explore (check out the best Oregon beaches here), and adorable shops to visit in historic towns, there is plenty to keep you busy. And when you are here, naturally having all this fun is going to build up an appetite. There is a wide variety of restaurants to choose from, but perhaps you may want to just grab some fresh seafood to eat on the go or cook wherever you are staying. That's where Barnacle Bill's Seafood Market in Lincoln City, a local favorite comes in.
Barnacle Bills in Lincoln City, Oregon
This little red and white storefront has been a fixture in Lincoln City since it first opened in 1949. One of the last open-to-the-sidewalk brick-and-mortar businesses in Oregon, Barnacle Bill's has a reputation for quality fresh and alder-smoked seafood that keeps fans coming back for more. They have been providing top-quality seafood for decades and have earned quite the following.
---
RELATED: Lincoln City, Oregon: Things To Do, Where To Stay, Where To Eat
---
Boat to Table Seafood, Delivered Fresh for Generations
Smoked salmon, prawns, rockfish, tuna, and crab are some of the fresh seafood items you can find at Barnicle Bills. Eighty percent of their seafood is sourced between Garibaldi and Coos Bay. Smoked fish is made with a proprietary family recipe, live crab is cooked on the spot, and much of the seafood offered comes right off the family's two fishing vessels.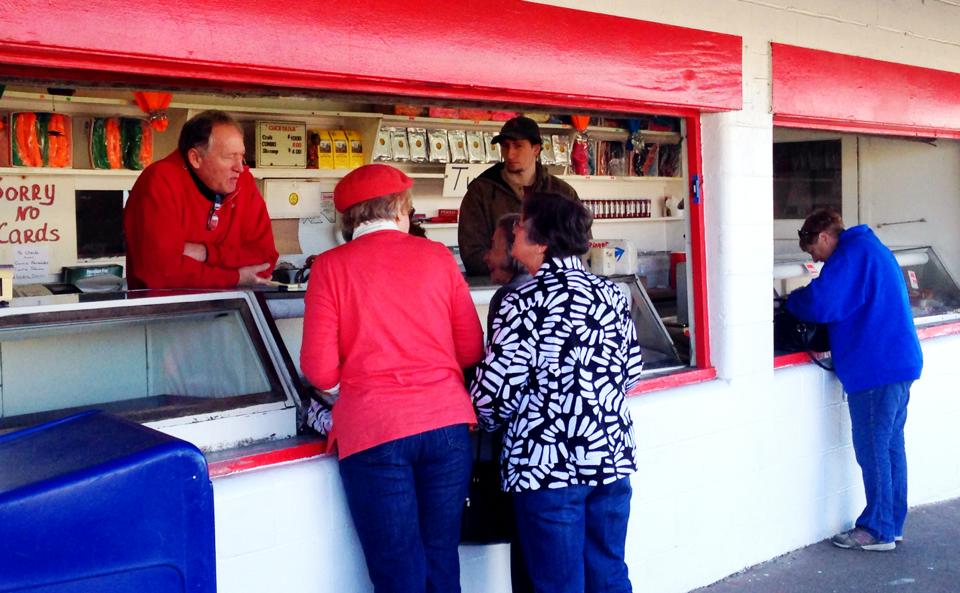 The Salmon Spread is one of my personal favorites, which is made with cream cheese and makes for an exquisite snack paired with pretzels or any other food you choose to dip. Another favorite of mine is their Salmon Jerky for a healthy protein-rich snack. Many guests also recommend trying their fruitcake.
Caught in the ocean just across the road, their genuine Oregon wild chinook salmon is caught by their semi-wild friends and smoked for at least a day with alder cut from nearby woods.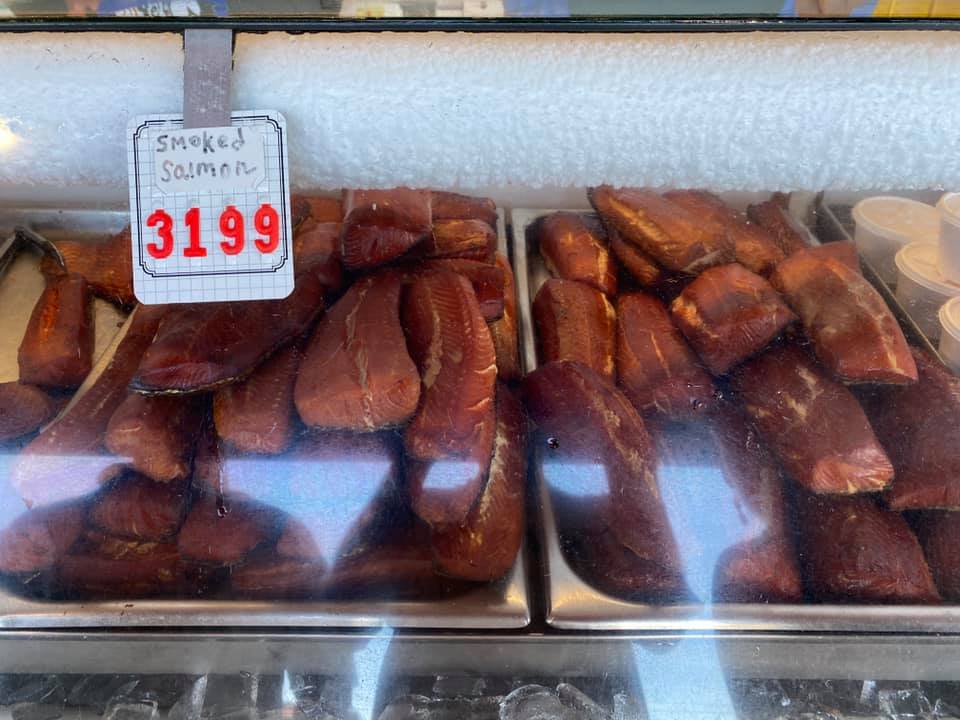 Each satisfying piece is filleted by hand and monitored to smoky perfection in all kinds of wind and weather by Ron, Sean, and their trusty keepers of the flame – making it the most famous smoked salmon on the northwest coast.
Sean Edmunds is the fourth generation in his family to smoke and filet wild Chinook salmon for Barnacle Bill's. Sean's parents own the market, which has its own fishing vessel, where the market uses to catch salmon, crab, albacore tuna, halibut, and more.
In 2013, Sean went to SBDC (Small Business Development Center) for help starting a wholesale side of the business. He worked with Craig Grant, an adviser, to write a business plan and acquire a loan for their storefront. In 2014 they obtained their wholesale license, and the business built a large processing facility. You can now find Barnacle Bill's renowned smoked salmon in stores throughout Oregon.
They do their best to keep their prices low, with the best quality seafood you can find. Barnacle Bill's only accepts cash payments, so make sure and come with some on hand. There is an ATM close by if you need to make a withdrawal.
Where is Barnacle Bill's
Due to the convenient location right off Highway 101, Barnacle Bill's Seafood Market is easy to find. Barnacle Bill's is located at 2174 US-101 in Lincoln City, Oregon.
Where to Stay Near Lincoln City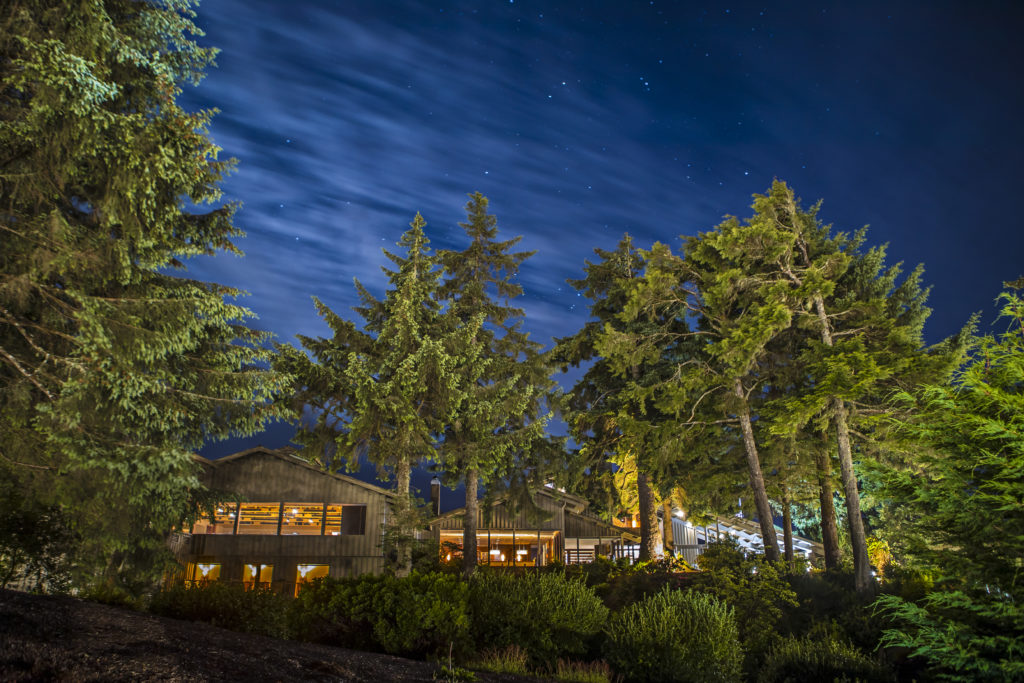 Soothe Your Soul At The Spa
Nourish body and spirit at The Spa at Salishan, where you can enjoy the cooling rains from a cozy seat beside the warmth of a crackling fire in the Hearth Room, or watch the rainfall on the surface of Siletz Bay from the steaming outdoor infinity pool. Treat yourself to restorative treatment in peaceful spaces inspired by the natural elements and beauty of Oregon's landscape.
Indulge In Dinner & Drinks
Enjoy fresh local fare and craft cocktails at The Attic, where you can cozy up in the rustic lodge interior and enjoy sweeping views of the golf course from above. Sharing a meal is the perfect opportunity to reconnect with loved ones and share your dreams and aspirations for 2022.
Test Your Skills at the Aerial Adventure Park
Just a short nature jaunt away is a tree-course of fun. Allow trained aerial guides to assist in launching you into your self-guided experience. Conquer the course's 15 platforms and 20 elements through a series of obstacles – some easy, others challenging – during your adventure. You don't even have to be a guest a the lodge…this experience is open to all.
Ready to plan your spring getaway to the Oregon Coast? Explore our current offers at Salishan Coastal Lodge to plan your perfect Oregon retreat.