There are thousands of great spots to stay along the Oregon coast. From campsites, to cabins and hotels, those visiting the coast have a lot of options to choose from. With so many choices it can be overwhelming trying to find the perfect place to stay during your trip. To help narrow down your search, here are five absolutely gorgeous Airbnb's with a view.
Oregon Coast Airbnb With A View
Sometimes we want more than just a place to lay our head during our vacations or weekend getaways: we want a destination that we'll remember forever and want to return to. Some of the cute Oregon Coast Airbnb's below have incredible coastal views, and others have pretty river views. All of them are a great spot to make memories with loved ones.
Proposal Rock Oceanfront Condo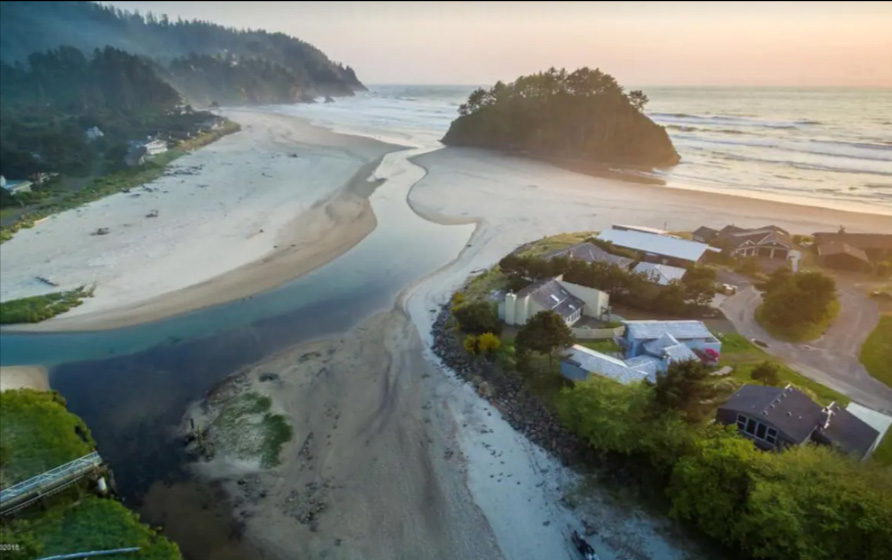 This cute little condo looks out onto two freshwater creeks that merge as they hit sandy beaches and enter the ocean.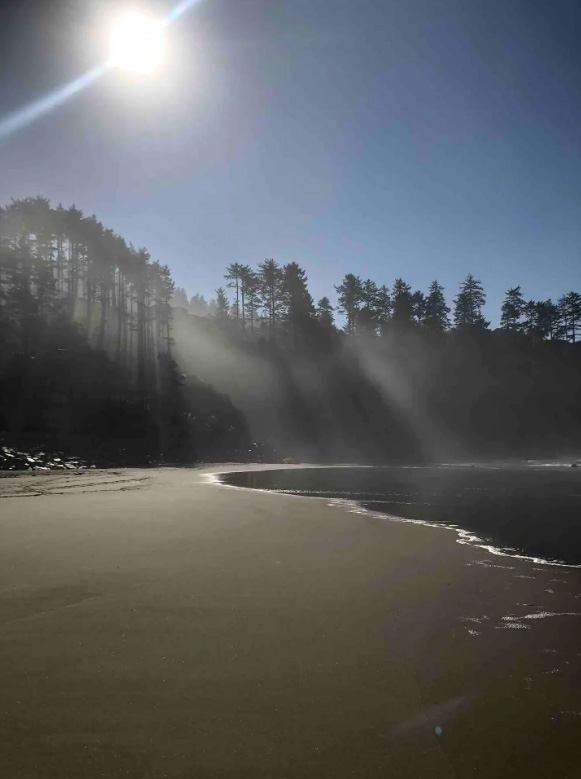 Visitors will be in awe of the layered cliffs, ghost forest, and nearby national forest, and will enjoy hiking, walking on the beach, and searching through tide pools for ocean life.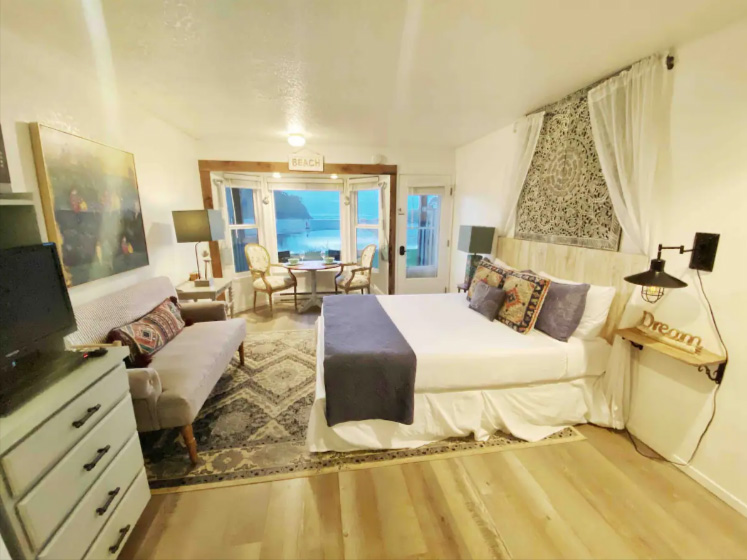 Depending on the tides, guests can explore the sandy beach, or during high tide take in the views of the shallow water.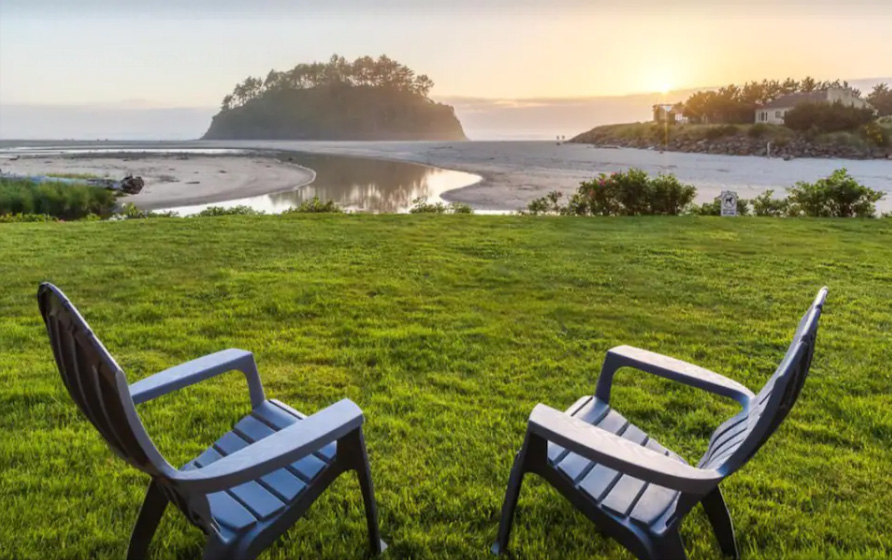 This condo has a full kitchen, one bath, and sleeps three guests on a queen bed and twin trundle. At the time of this article, a one night stay is $299. Learn more and book your stay here.
The Pearl Cabin - Waterfront On Netarts Bay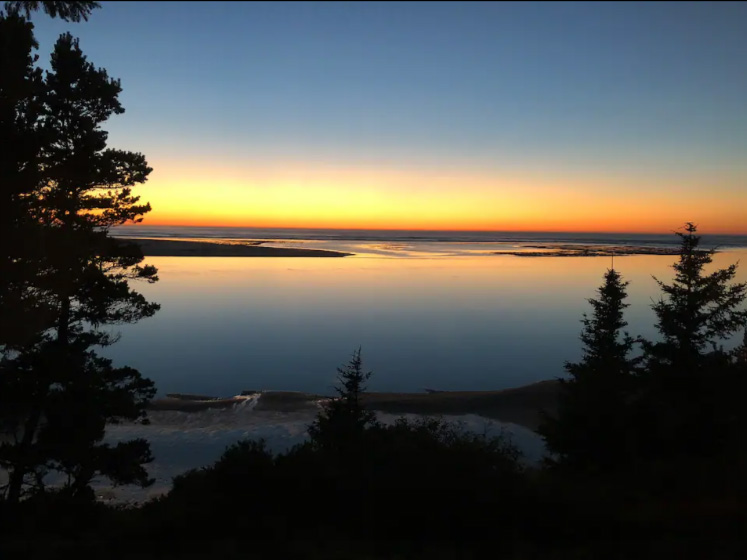 The Pearl Cabin has epic views of the Pacific Ocean and Netarts Bay, and has private access to the beach and a firepit. If you'd like to explore the area, local stores, restaurants and bars are just a few minutes walk from the cabin.
Nestled amongst the trees, this cute cabin sleeps six guests. It has three bedrooms and two baths. Two of the bedrooms have a bay view, and there is also a view from one of the two decks.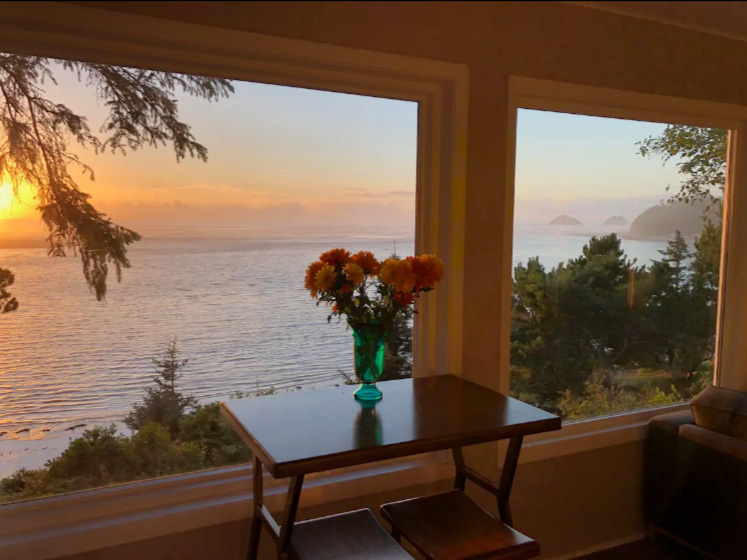 Dogs are allowed with a $50 fee per dog. At the time of this article, the cost is $275 per night. Learn more and book your stay here.
Arch Cape Loft 3A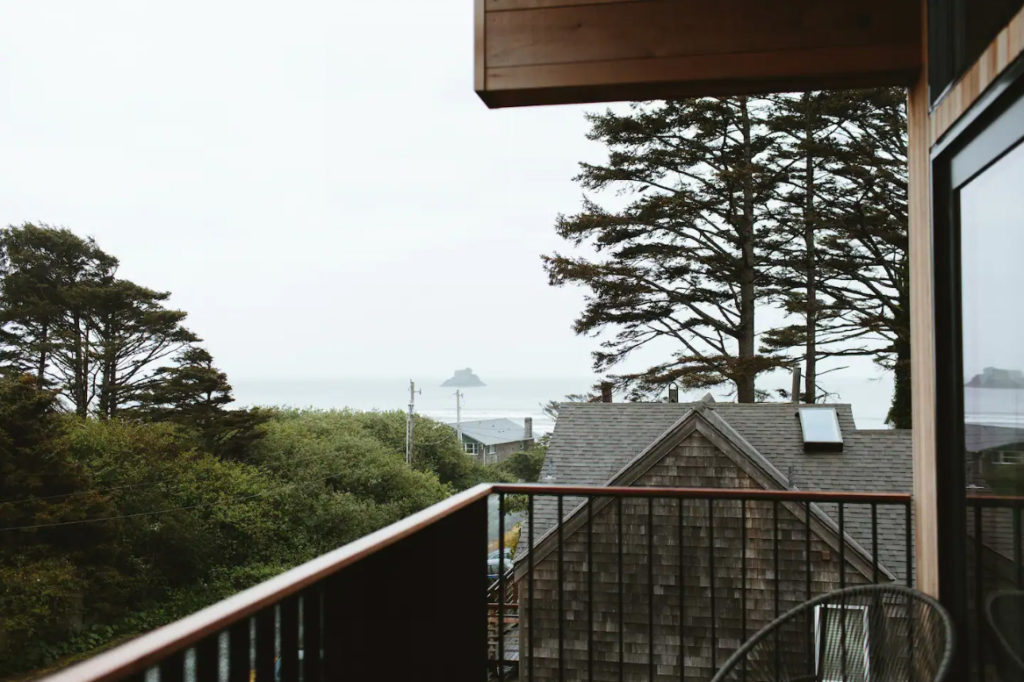 The Arch Cape Loft is a unique place to stay in Arch Cape, Oregon. The loft is cozy and features natural light and lofted ceilings. This is the perfect spot for a relaxing weekend getaway.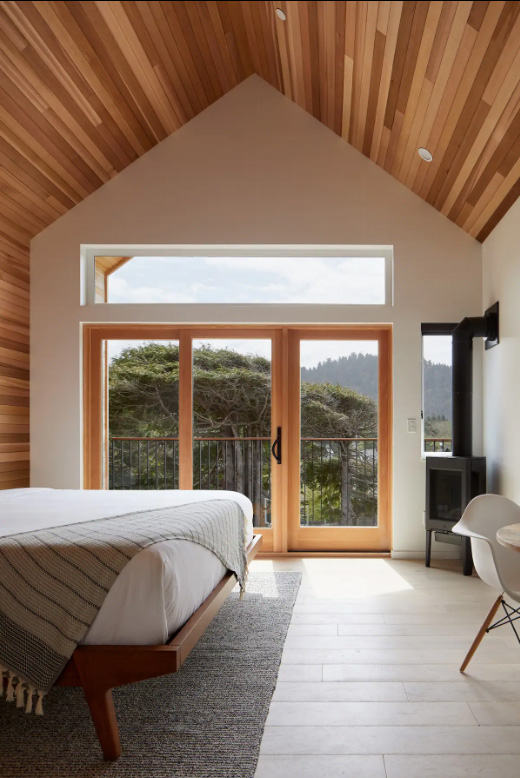 The space has a kitchenette, a gas stove, and a balcony with ocean and forest views. There is a lower shared deck where you can hang out, use the barbecue, and play shuffleboard. This Airbnb sleeps two, and has one bedroom and one bathroom.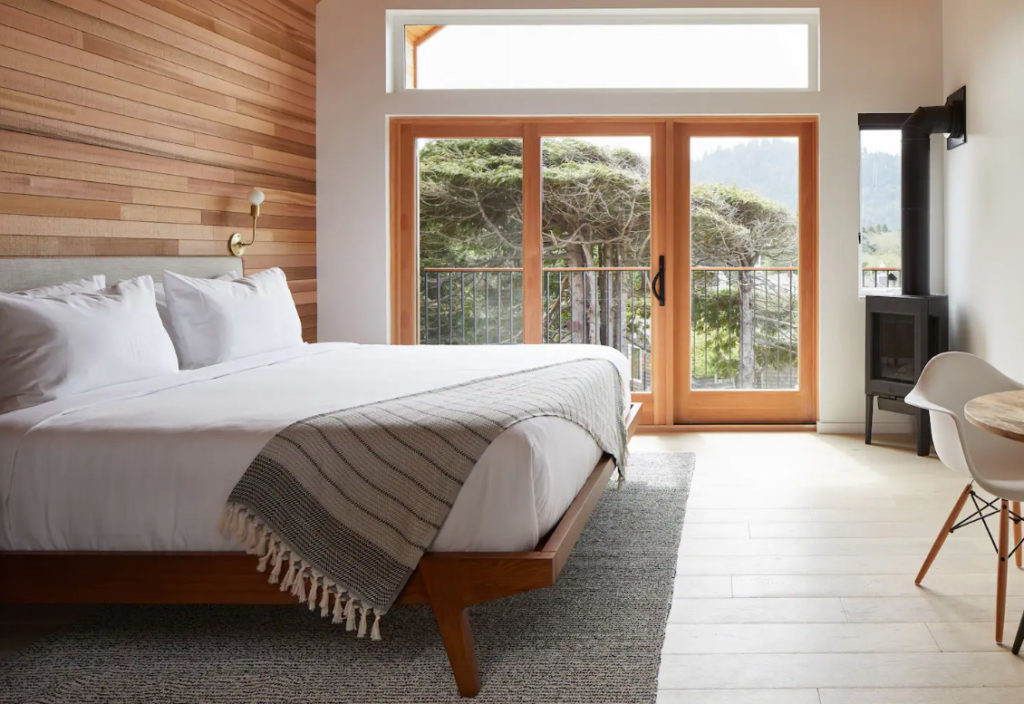 The Pacific Ocean is one block away, so you can walk to the nearby quiet beach with a loved one. At the time of this article the price is $245 a night. This is loft 3A, which you can see in the photo below.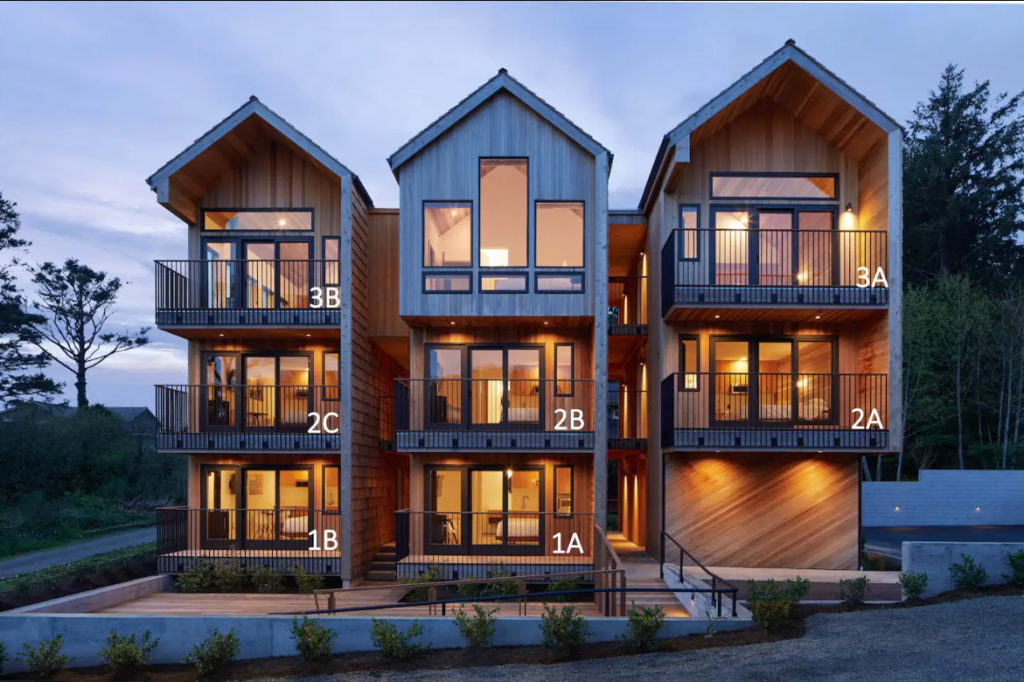 There are other lofts available to rent. Learn more and book your stay at Arch Cape Loft here.
Shell Haven - With A View Of Alsea Bay Bridge In Waldport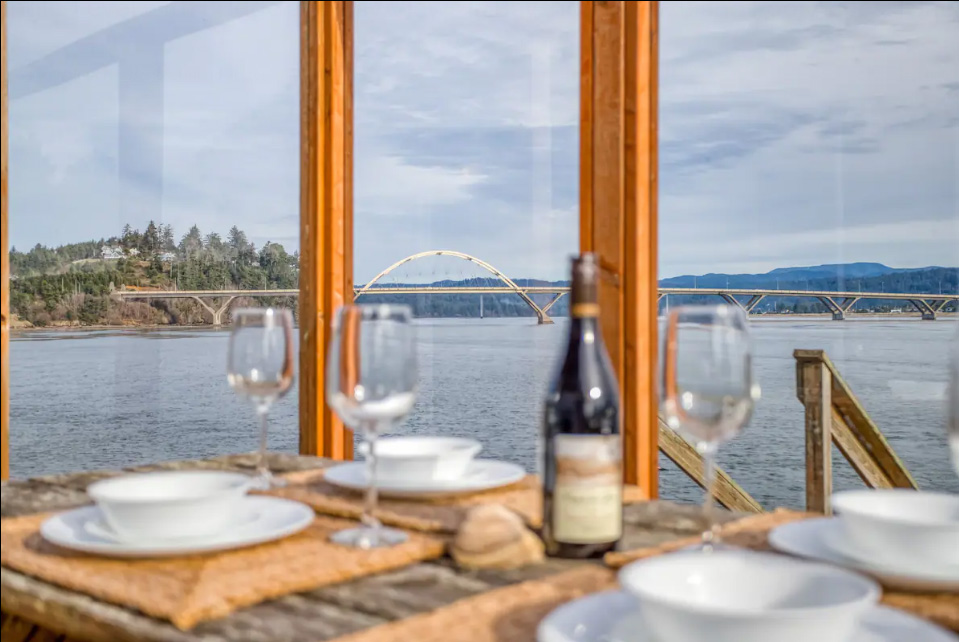 When you stay at Shell Haven you'll have stunning views of the Alsea Bay Bridge. This Oregon coast Airbnb sits on the bay shore and features a deck with a wind screen and a fire pit.
Guests enjoy throwing in a fishing line or crab ring during their stay to see what they can catch in the bay. The home also has an outdoor utility sink to clean your catch.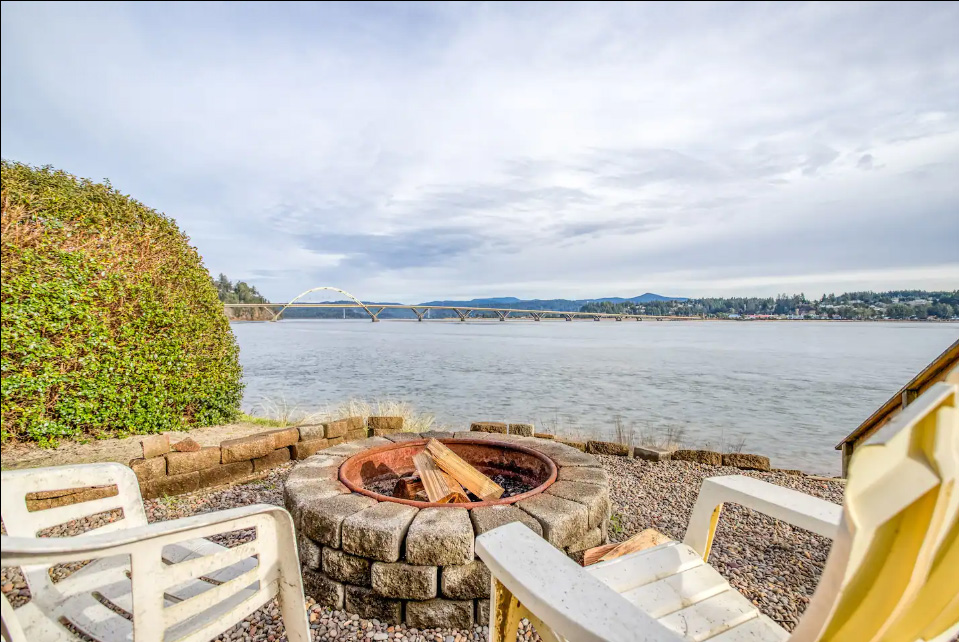 Shell Haven sleeps six guests in two bedrooms, and has three bathrooms. It should be noted that only guests 25 years and older can rent this property.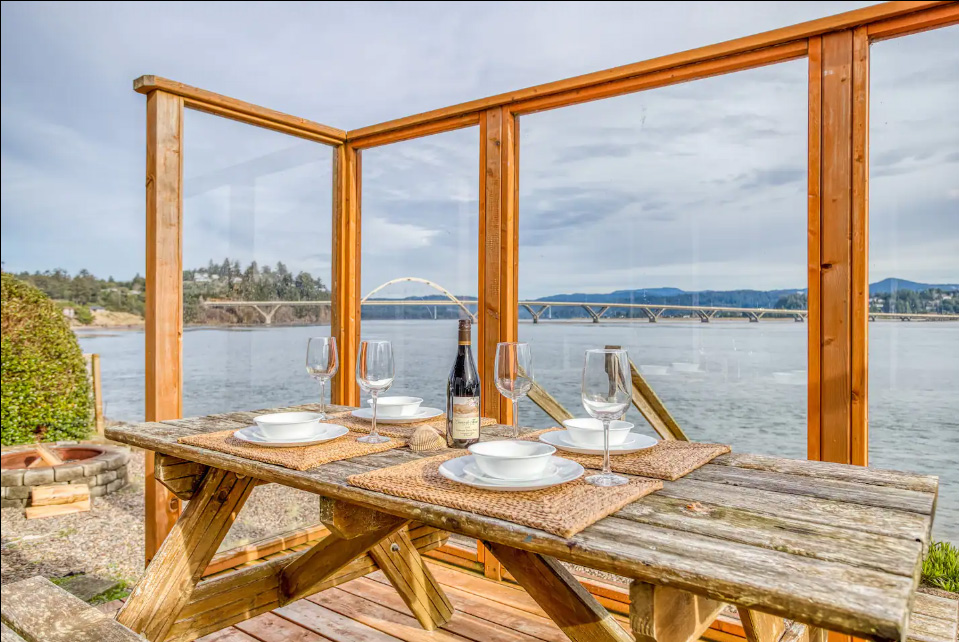 The large queen master suite has stunning bay views, and the second master suite has a king size bed, making this the perfect home to rent with another couple.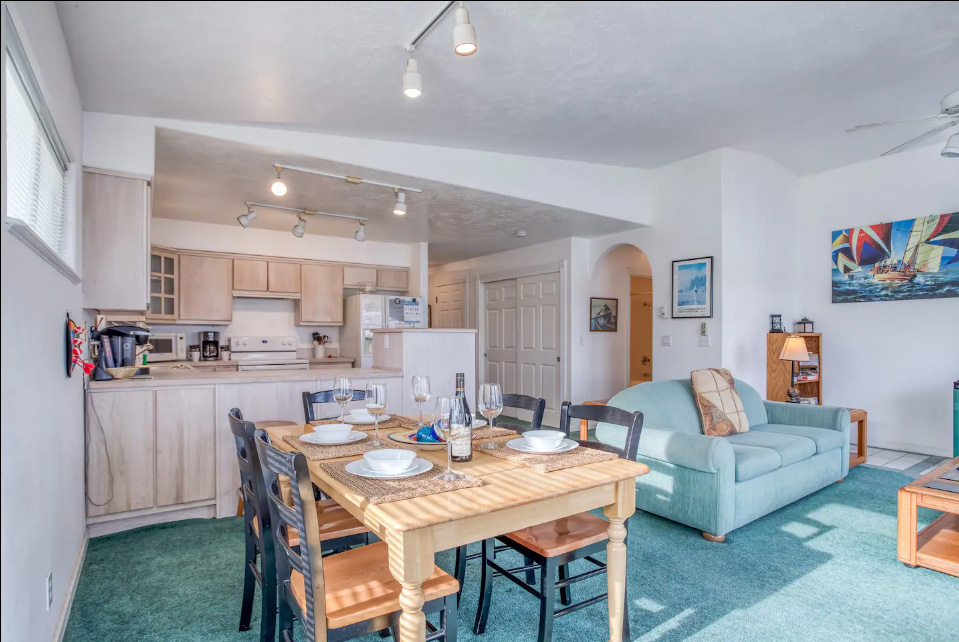 Guests of this Airbnb also have access to the outdoor swimming pool at the Bayshore Beach Club for a small fee when it's open for the season.
At the time of this article, the cost to stay is $280 a night. This home is hosted by Meredith Lodging, so you'll know this is a quality place to stay, that the home will be sparkling clean and that guest experience is a priority. Learn more and book your stay at this Oregon Airbnb with a view here.
The Lockers Waterfront Retreat In Florence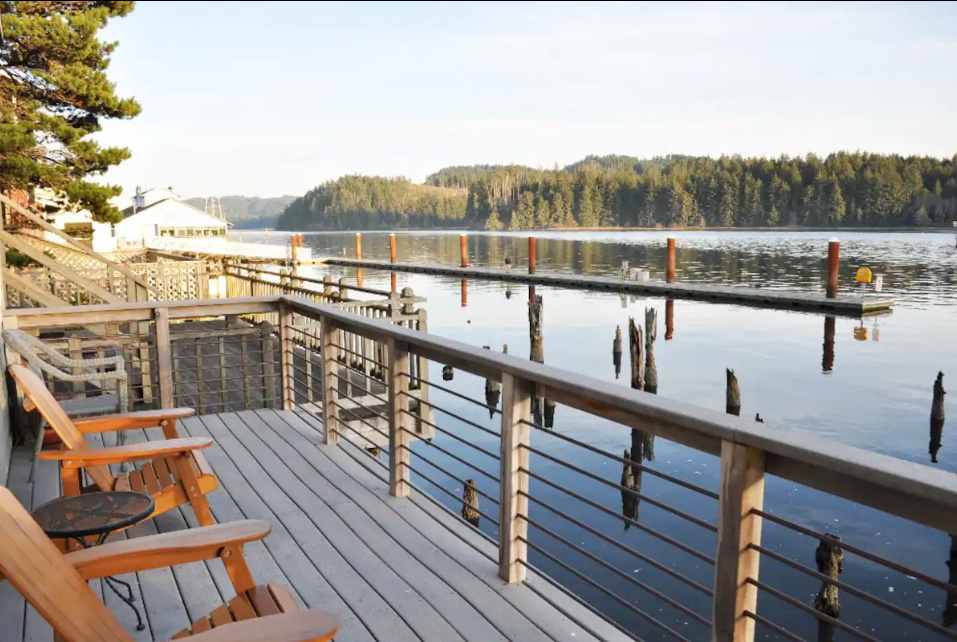 The Lockers sleeps two guests, and has one bedroom and two bathrooms. This peaceful spot is the perfect place for a romantic weekend getaway with that special someone.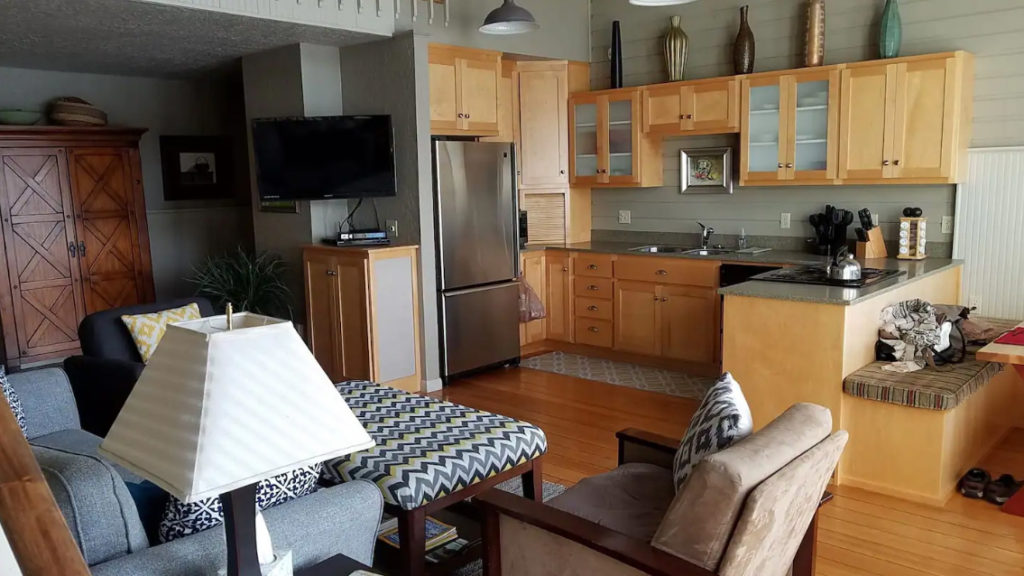 Take a short walk to the heart of Old Town Florence to check out local restaurants, bistros, galleries and shops along Bay Street. Or stay in and enjoy a cup of morning coffee at sunrise on the deck which features gorgeous views of the Siuslaw Estuary and bay.
Guests enjoy watching gulls, Osprey, and Blue Heron at low tide.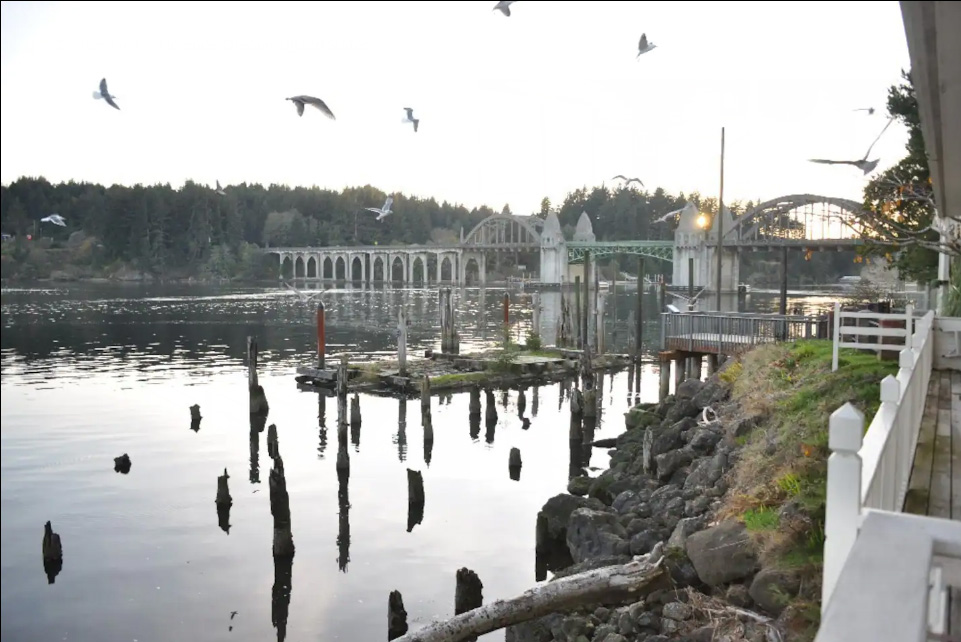 At the time of this article, the cost to stay is $254 per night. Learn more and book your stay at The Lockers here.
If you're looking for a great place to camp on the Oregon Coast, here are 25 awesome campgrounds.
What's your favorite place to stay on the Oregon coast? Share your photos with us of your recent trip to the coast and tag the friends and family you want to go with!