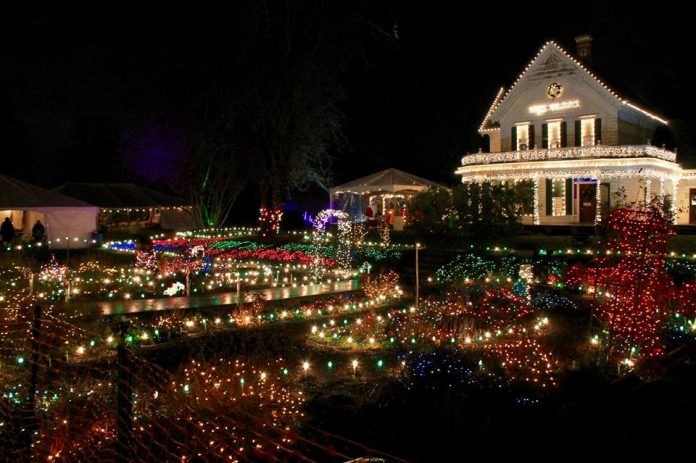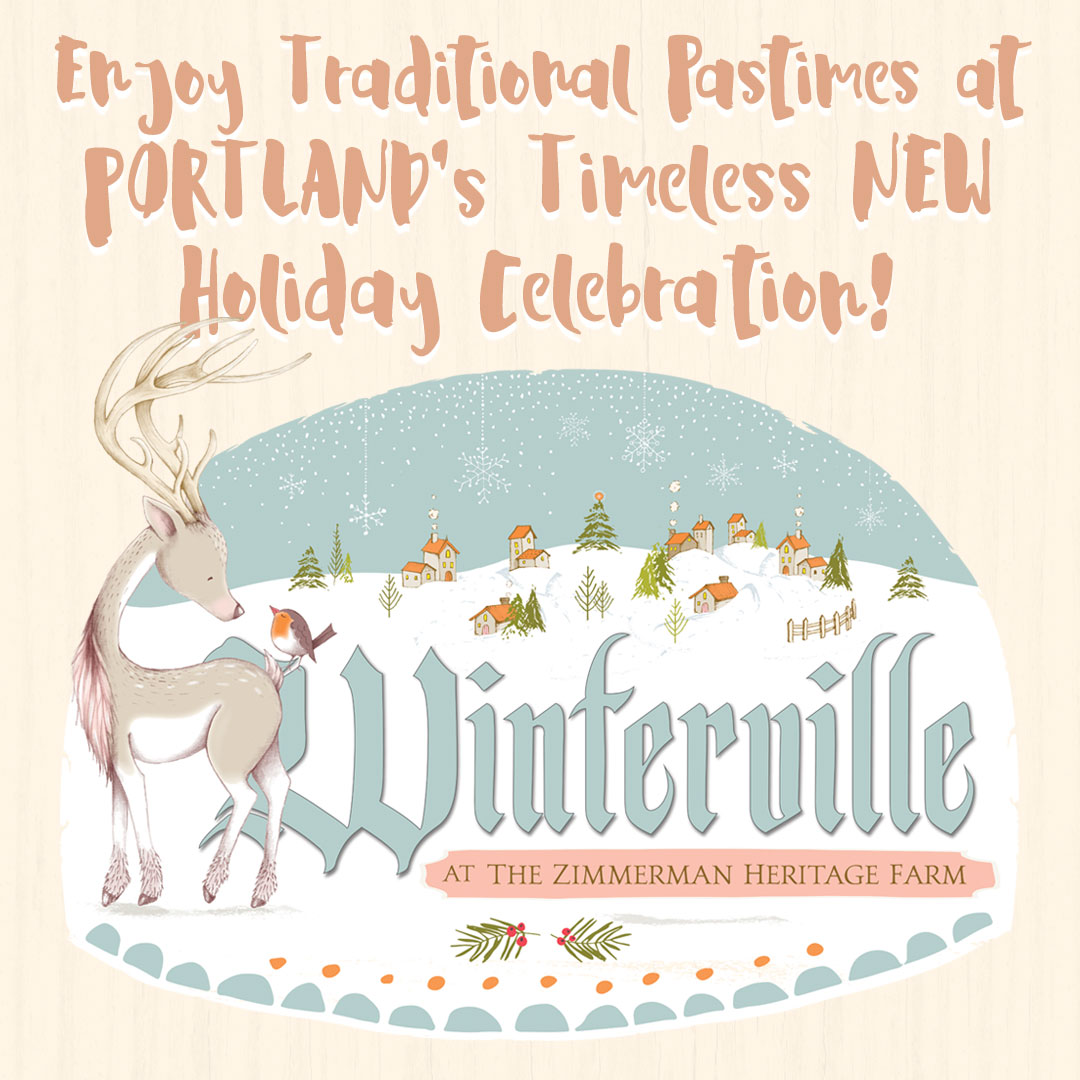 If you're looking for something fun to do you'll definitely not want to miss WinterVille at the Zimmerman Heritage Farm! This brand new holiday festival taking place at the old, historic Zimmerman Heritage Farmhouse near 174th and Sandy Blvd. Come see the historic Zimmerman Heritage farmhouse transformed beautifully with thousands of Christmas lights, happening now!
The event will feature local performances by high school choirs such as Parkrose' Debonaires choir, a winter beer and cider garden for guests 21 and over, tours through the beautifully decorated Zimmerman House, local food and craft vendors, a children's craft area along with free photos with Santa for children.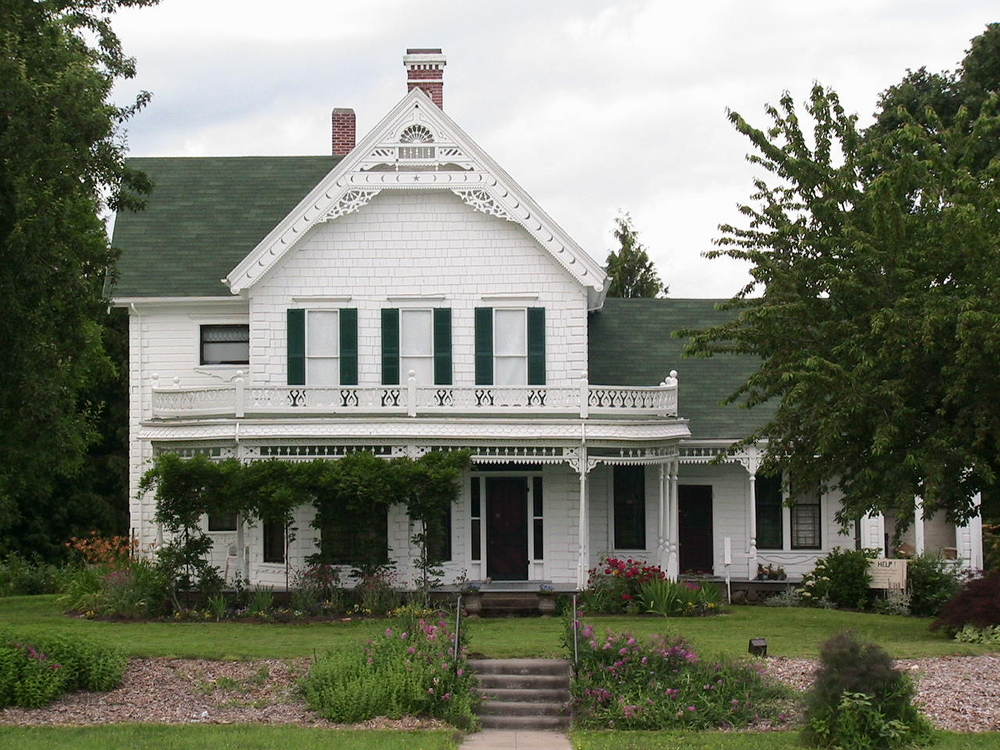 East County Historical Organization and Treadway Events have partnered to bring this brand new, community event to the area in hopes of bringing the community together and raising money for the East County Historical Organization– a 501(c)3 organization. WinterVille is open eight nights starting December 8th. It continues the 9th-11th and 15th-18th. Thursdays and Sundays the event is open from 6:00pm-9:30pm and on Friday's and Saturday, 6:00pm-10:00pm.
Adult admission is $12 and Child admission (including a free photo with Santa) is $8. $2 off coupons will be available at local Parkrose and Gresham businesses along with our social media pages.
In addition to the activities taking place at WinterVille at the Zimmerman Heritage Farm, we're running a toy and food drive benefiting Toy and Joy Makers and SnowCap Community Charities. We're offering a $2 discount to those who donate a canned food item or new, unwrapped toy.
For more information about this event, contact Brandon Treadway at 971-266-1781 or[email protected].