There is no shortage of beautiful places to explore in Oregon for hiking lovers, and the Ramona Falls in Oregon is a favorite summer hike just outside of Portland. The trail is great for hiking, walking, nature trips, and even snowshoeing. Those who are hiking with dogs are welcome to bring their furry little friends on the trail, but it's important to keep them on a leash.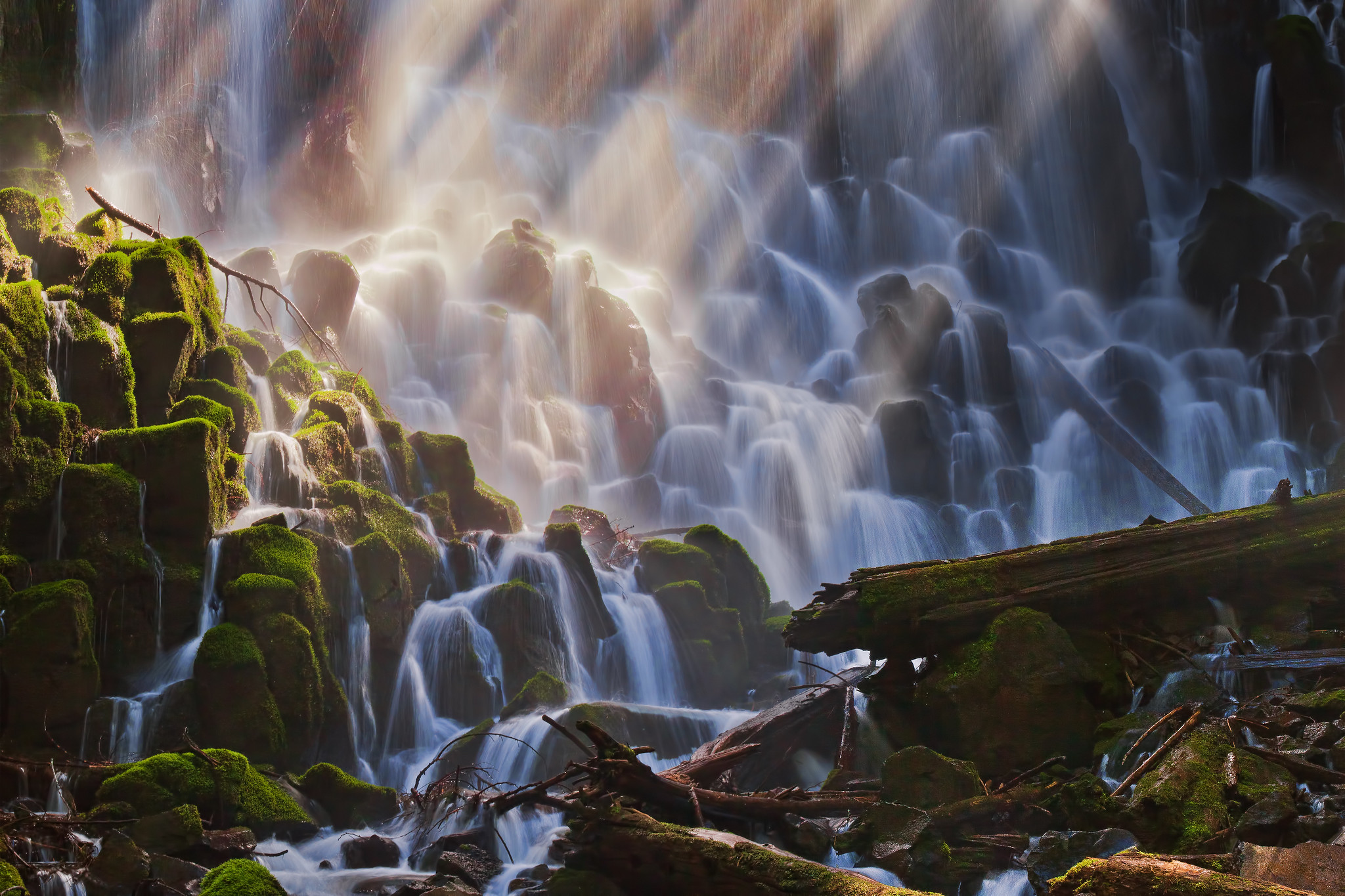 Guide to Hiking Ramona Falls
For anyone who plans to hike here, keep in mind around August of 2014 the bridge which crossed over the Sandy River was washed out after a thunderstorm that dropped about 2 inches of rain up above the mountain, and sadly someone lost their life as they drowned crossing the bridge. The U.S. Forest Service reported in December 2015 they have no plans to replace the bridge, obviously making this hike much more dangerous.
Sign up for monthly emails full of local travel inspiration and fun trip ideas. In each newsletter we'll share upcoming events, new things to do, hot dining spots and great travel ideas.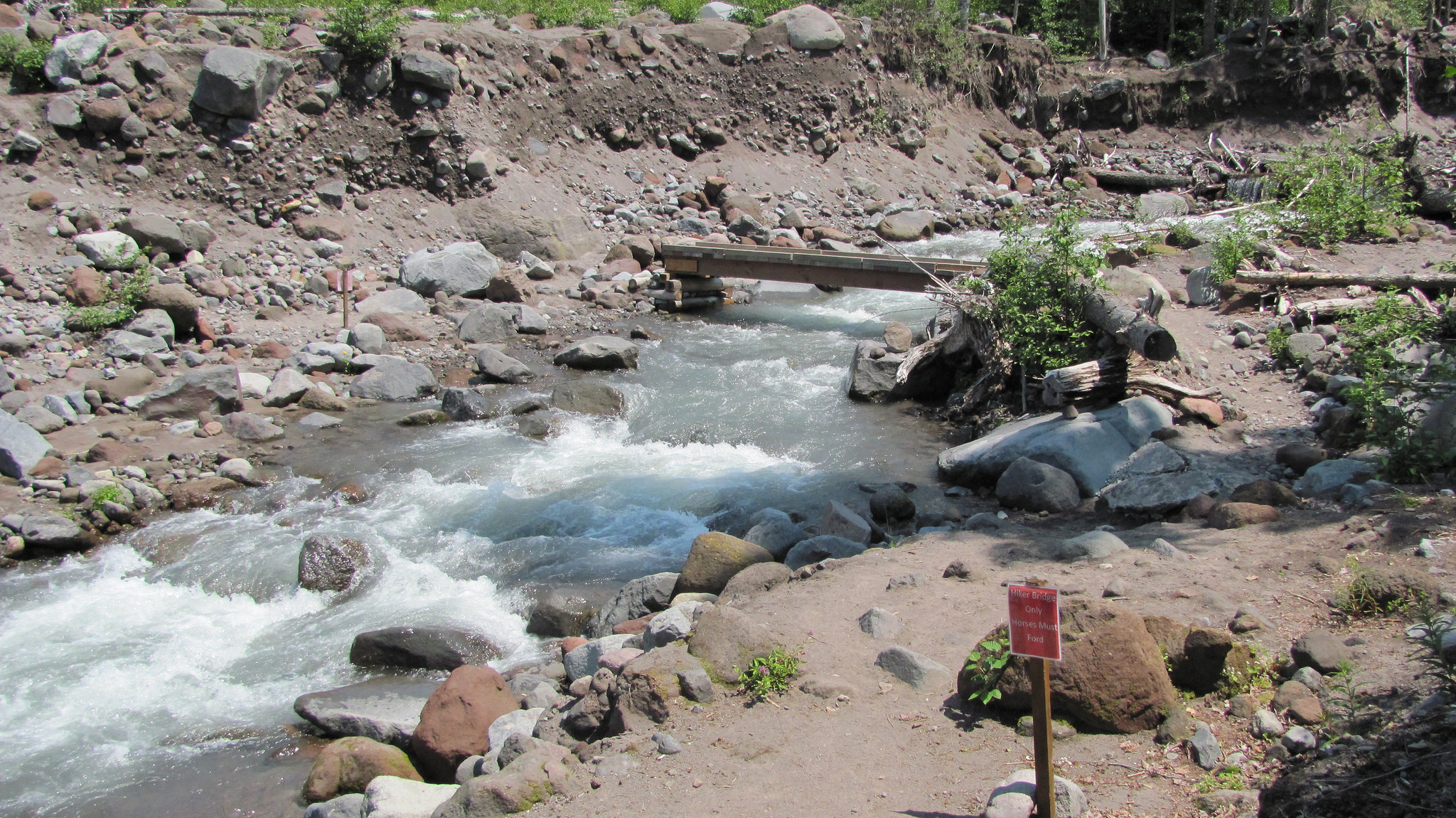 Ramona Falls, Oregon Hiking Tips
Pack your Northwest Forest Pass as it's required at the trailhead.
Bring a pack(here's an awesome pack if you don't have one) plenty of water and food
There are portable toilets at the trailhead but no toilet paper.
Immediately after crossing the river it's easy to lose the trail; stop and look for small cairns and follow them back to the trail.
If you're driving from Portland, you're going to pass Joe's Donuts in Sandy… just sayin!
This awesome 6.6-mile trail is a heavily trafficked loop near Rhododendron, Oregon and features the absolutely breathtaking, picturesque waterfall known as Ramona Falls. The grounds near the falls have moss covered trees with roots exposed, and will give you a feeling like you just walked into a fairytale.
Ramona Falls is Considered a Moderate Hike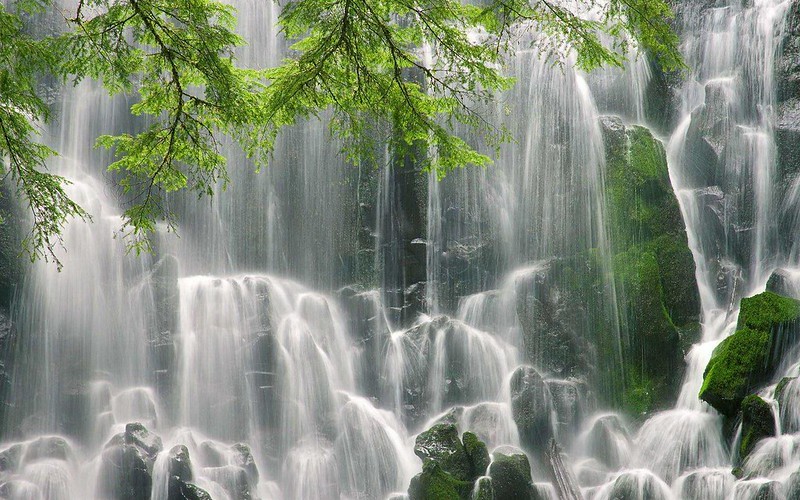 The Ramona Falls hike is rated as moderate, and speed hikers could finish the trail in about 2.5 hours. Realistically, you'll probably want to expect to take 4-6 hours out of your day as you'll obviously want to spend some time enjoying a nice break at the falls. Ramona Falls itself drops about 120 feet, cascading and splitting into ever smaller fingers of water broken up by the hexagonal columns of basalt at the base of the cliff.
The Ramona Falls starts south past the information board. The first mile will take you along the south side of the Sandy River. Be cautious here as the Sandy River can undercut the trail causing it to collapse. You will come to a junction with the Sandy River Trail. Go straight there.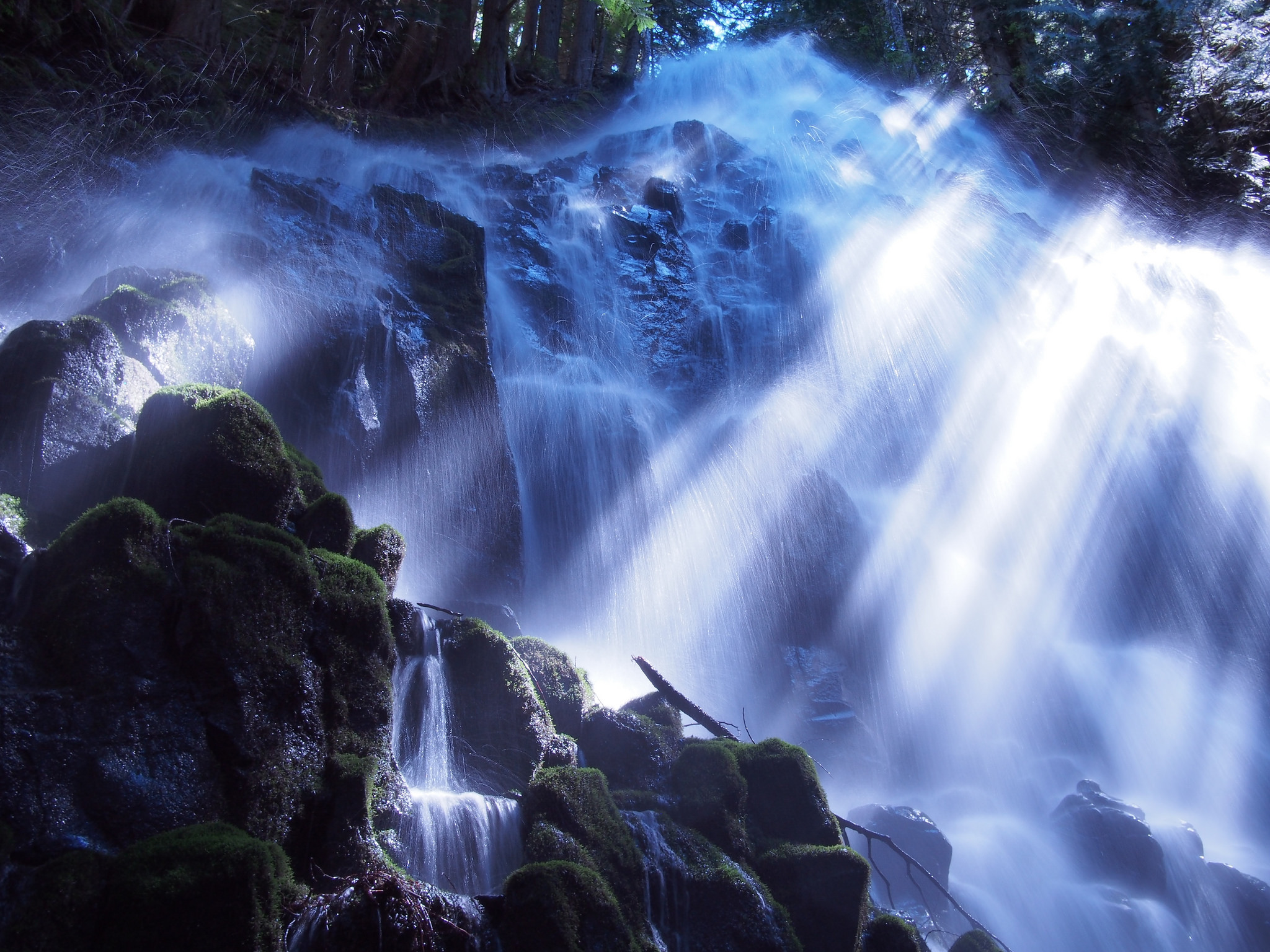 After about 1 mile into the hike, you will find the Sandy River Crossing. With the bridge no longer here, this can be dangerous. If you are hiking here in late August or September, there most likely will be less rain and you can rock hop. As an alternative, If you go about 100 yards upstream from where the bridge used to be, you can find a bunch of trees to cross.
After about a mile and a half you will come to the junction with the River Side Ramona Falls Trail (#797) which goes to the right, and the Creek Side Ramona Falls Trail which goes to the left. You can take either trail at this point.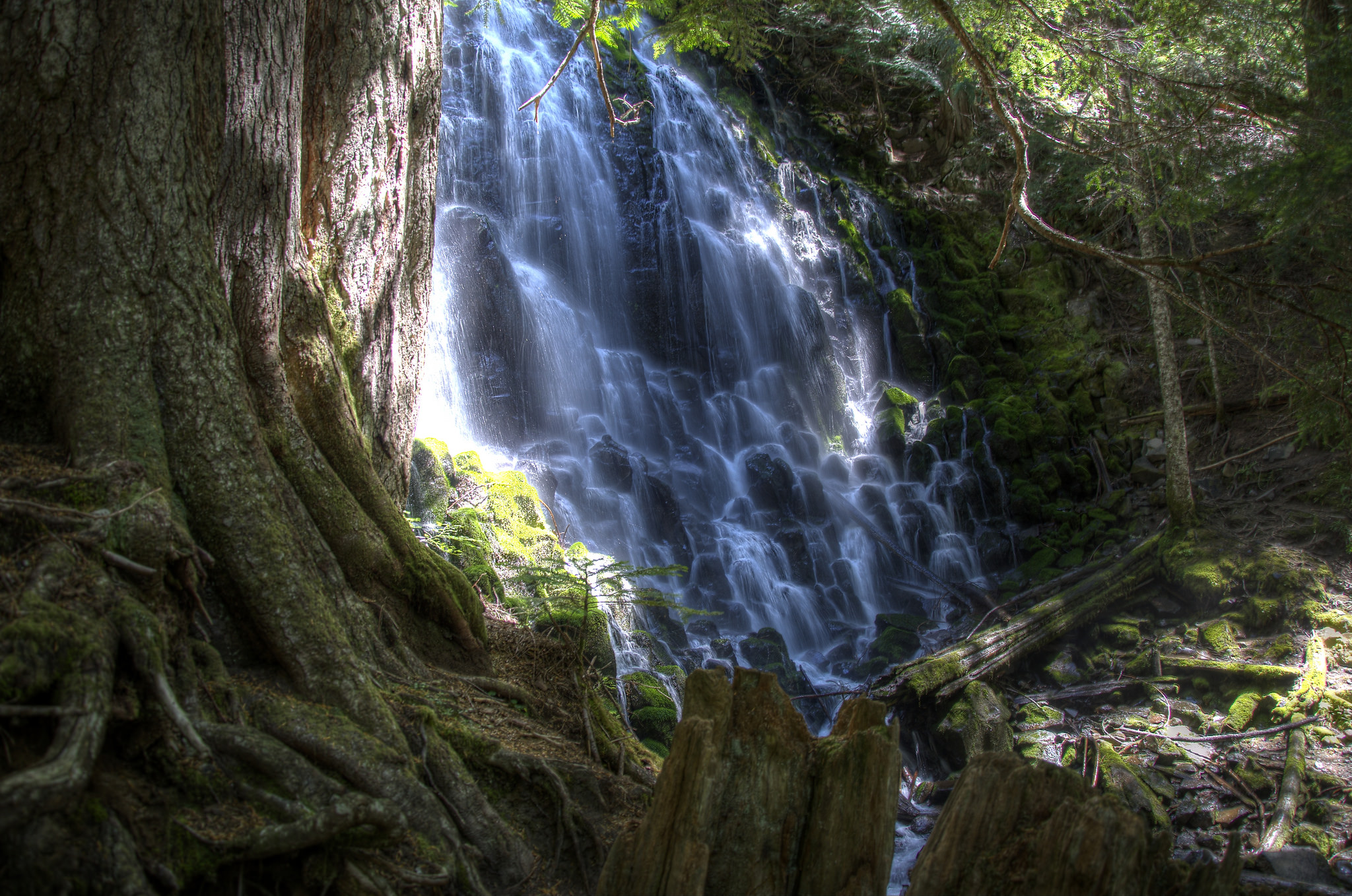 Around mile 2.8 on the River Side Trail, you will come across the junction with the Pacific Crest Trail, leading right. You have the option of taking this a short distance down to the Sandy River, or if you'd like you can continue up a long steep grade to Paradise Park and then further around the mountain.
Staying on the Ramona Falls Trail will eventually lead you to Ramona Falls after just over 3 miles, at 3450′ elevation. To get back to the trailhead you can easily hike back the way you came, but if you're like me and you want to see something more you can return via the Creekside Ramona Falls Trail.
To get to this trail you must cross the bridge at the base of the falls and take a left, following Ramona Creek. After only a quarter of a mile or so, you will come across a huge rock wall to your right. These bluffs are at the base of Yocum Ridge to the northeast. Just after a mile, the trail will veer away from the creek and head north. You want to continue another 0.7 miles to the junction with the Pacific Crest Trail.
Make sure and read the signage carefully as it's easy to take a wrong turn and end up miles from your destination!
Make sure the trail is open before you plan to hike it.  Check on the trail status here.
Note: This is an at-your-own-risk activity.  Use good judgment and be aware of entering the water that may have swift undercurrents even though it looks calm on the surface.
We hope you enjoyed this article and it helped inspire your next adventure. Looking for more beautiful waterfalls to hike in Oregon? Hit the link here to find more.