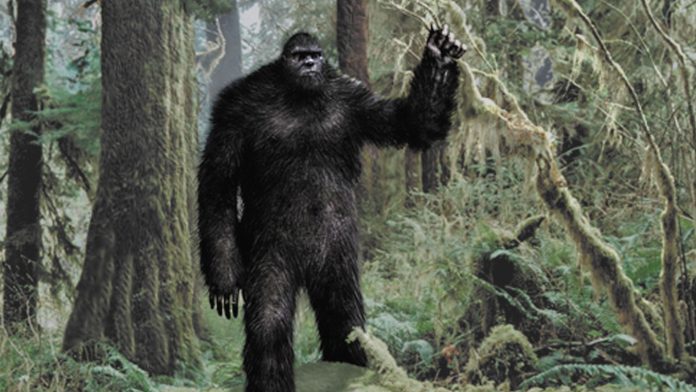 Three in 10 Americans believe Bigfoot is real, and the Bigfoot Field Researchers Organization reports most Bigfoot sightings are in the Pacific Northwest and the West Coast. In 1972, you could dial BIG-FOOT (244-3668) in Portland to report bigfoot sightings in Oregon. A reporter from The Oregonian was curious about the state of the search for Bigfoot in 2015 and attempted calling the phone number using the now-required 503 area code.
He even sent his business card and a note to the address. A week later, his snail mail landed back on his desk. "Return to sender," the U.S. Postal Service stamp read. "Insufficient address."
For more than 400 years, people have reported seeing large, hair-covered main-like animals roaming in the wilderness areas of North America. Back on July 1, 2000, a psychologist from Grants Pass left his wife and three children briefly on the Big Tree Loop Trail at Oregon Caves National Moment, when his life was changed forever.
While Johnson made his way up the trail, he got the scare of his life.
"I saw movement, turned and saw Bigfoot leap from the pages of mythology and legend and into reality," he said. Johnson rounded up his family and high-tailed it back to the Oregon Caves.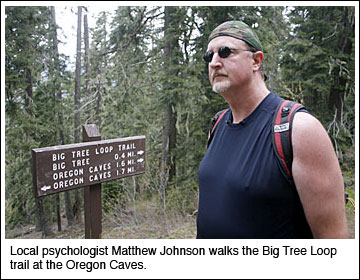 After watching the documentary, and while I don't necessarily believe in Bigfoot, I have to say he is pretty damn convincing. And I'm not the only one convinced, plenty of other people said the same. One believer, Derek Randles, who is a Bigfoot aficionado from Yelm, Washington has investigated over 100 alleged sightings between 1990 and 2002 absolutely believes Johnson.
"On a scale of 1 to 10 I'd give him a 10," said Randles, who said about half of his investigations turned out to be obvious hoaxes. "He's not your typical person that sees Sasquatch. If he was lying he was doing a really good job."
John Roth, a ranger at Oregon Caves, even hiked with Johnson to the site the very next day to investigate, and said, "There's no question at all he did not make this up."
Is Bigfoot real? We'll let you decide, here is the documentary from The Daily Courier.
Since Johnson's encounter, he has divorced and is now remarried. In his pursuit of bigfoot, he has still not given up on seeing another one.
"Once you see one, hear them scream at night, follow a set of tracks a mile through the forest you get hooked," Johnson said. "Some people golf, bowl or fish. This is my hobby."