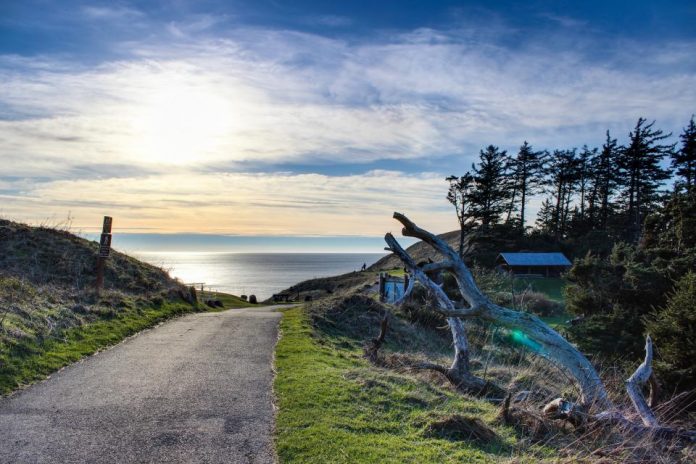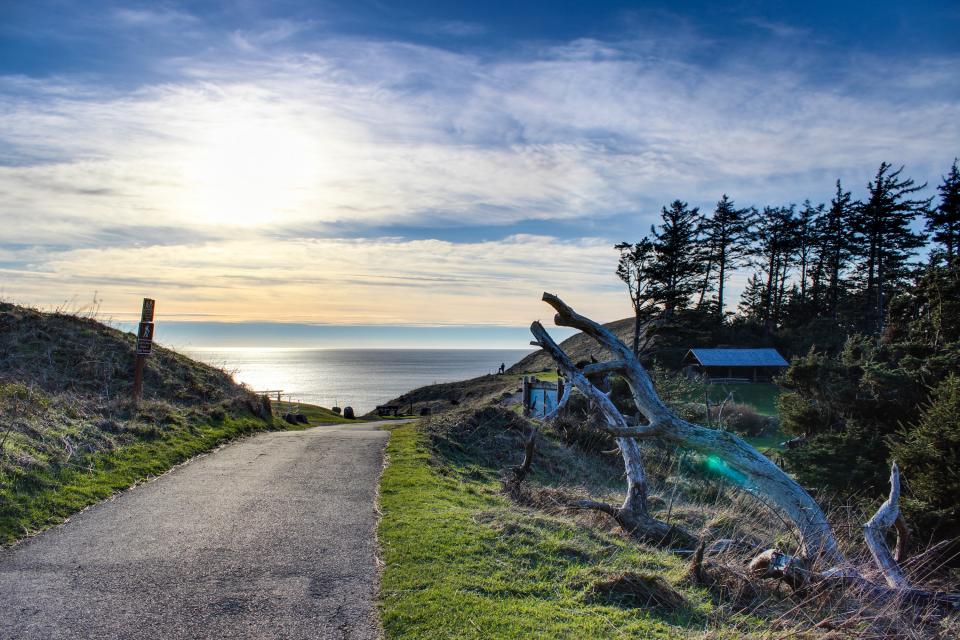 Last updated on January 31st, 2018 at 02:40 pm
Sometimes you just need to get away from it all, and there's no place better place than Cannon Beach in Oregon to vacation. Whether you want to take a world-famous hike, visit the small shops, photograph the beautiful ocean, walk the beach, visit state parks, or go fishing this place has it all and is the perfect getaway.
Cannon Beach is just over an hour from Portland and recognized by its well-known landmark, Haystack Rock, which you will find just southwest of downtown near Tolovana Park. This igneous rock has an elevation of 235 feet and is often accessible at low tide, especially in the summertime. Within city limits there are four parks, Haystack Hill State Park, Les Shirley Park, John Yeon State Natural Site (closed to visitors) and Tolovana Beach State Recreation Site.
I've put together a good list to get you started at some of the most affordable places for vacation rentals, with plenty of them very close to the beach. Keep in mind while a lot of these listings are under $150, some of them will include fees and may require you to stay for more than one night.
Cannon Beach Vacation Rentals
10. Dolphin Inn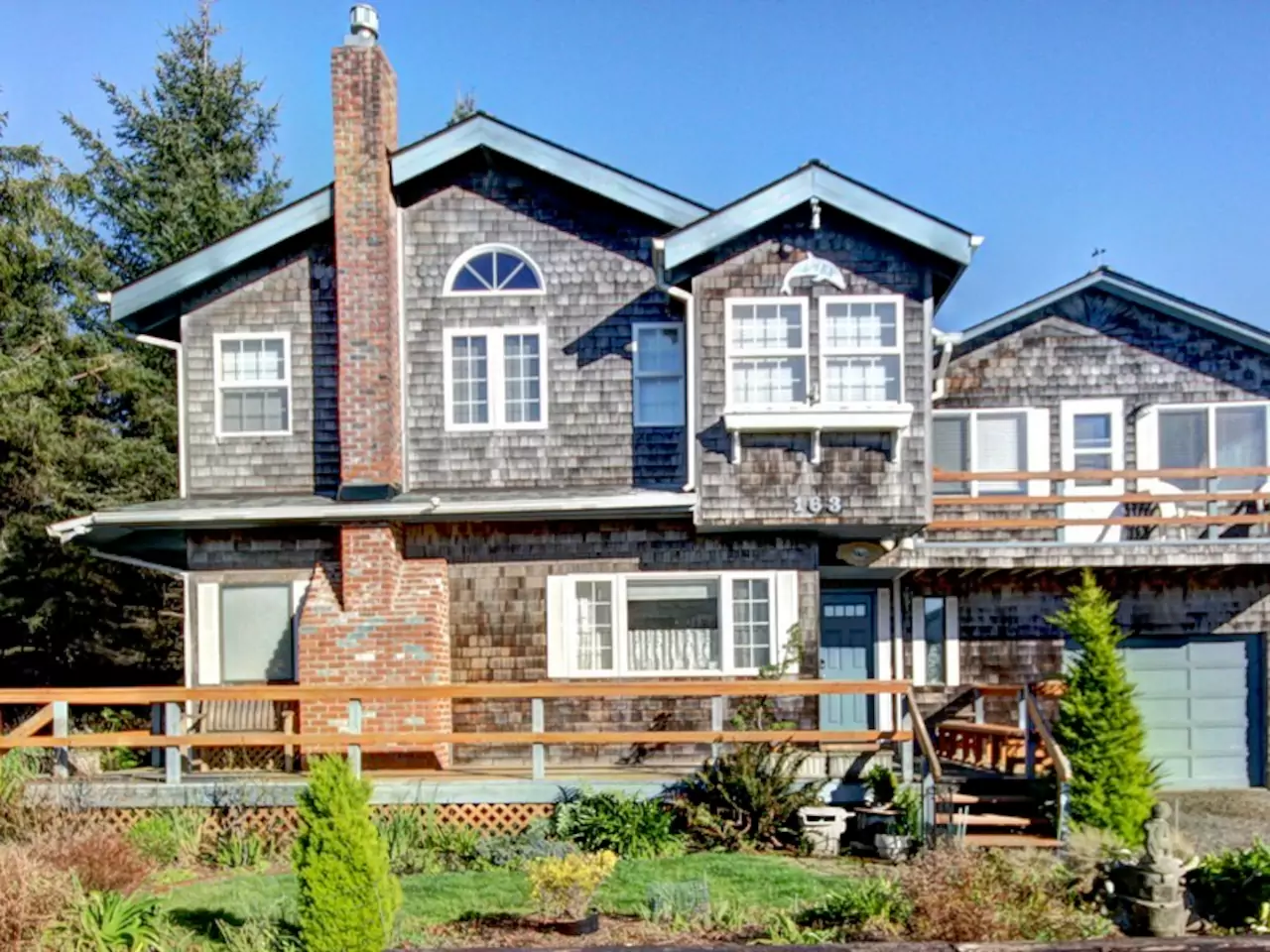 The Dolphin Inn offers a quaint 1 bed, 1 bath that sleeps 4, and also offers a Jacuzzi tub. This Cannon Beach rental does not allow pets, and is on a quiet dead-end street in Tolovana Park. (More info here)
9. Cathy's Cottage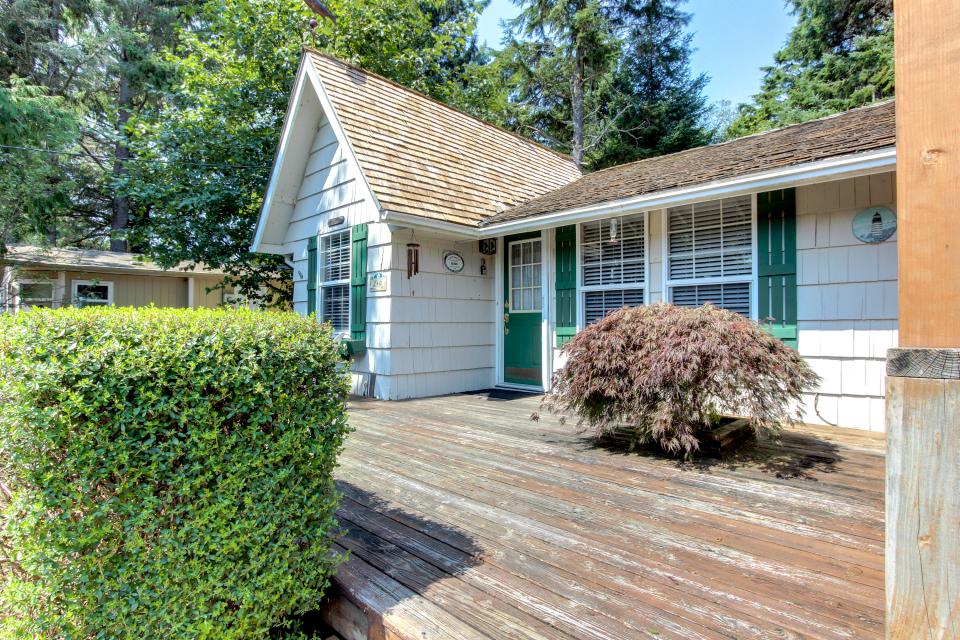 Cathy's Cottage offers two bedrooms, and is privately placed in the heart of Cannon Beach. This cute , dog friendly little spots only a couple blocks from the beach and is conveniently located near coffee shops, shopping, and places to eat. (more info here)
8. Beaches Inn | Pirates Cove Cabana 8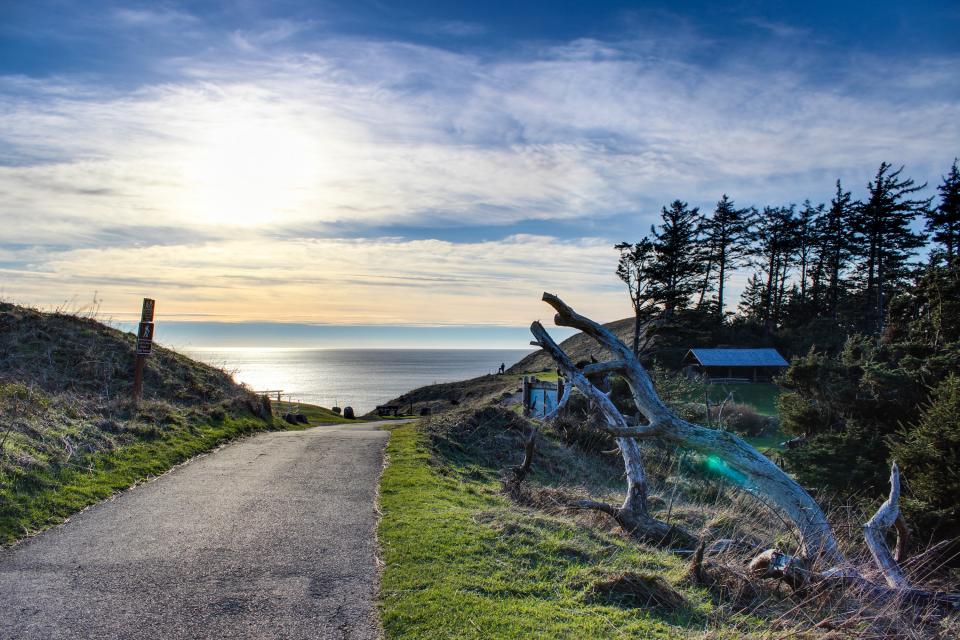 This spot is the perfect romantic getaway at a cozy little studio only a block from the ocean. This adorable, cedar-shingled Cannon Beach vacation rental is right on Hemlock Street, just a few blocks from all the galleries, shops, and restaurants in artsy downtown Cannon Beach. For those who want to bring their furry little friends, this spot is also pet friendly. (more info here)
7. Beaches Inn | Sand Dune Townhouse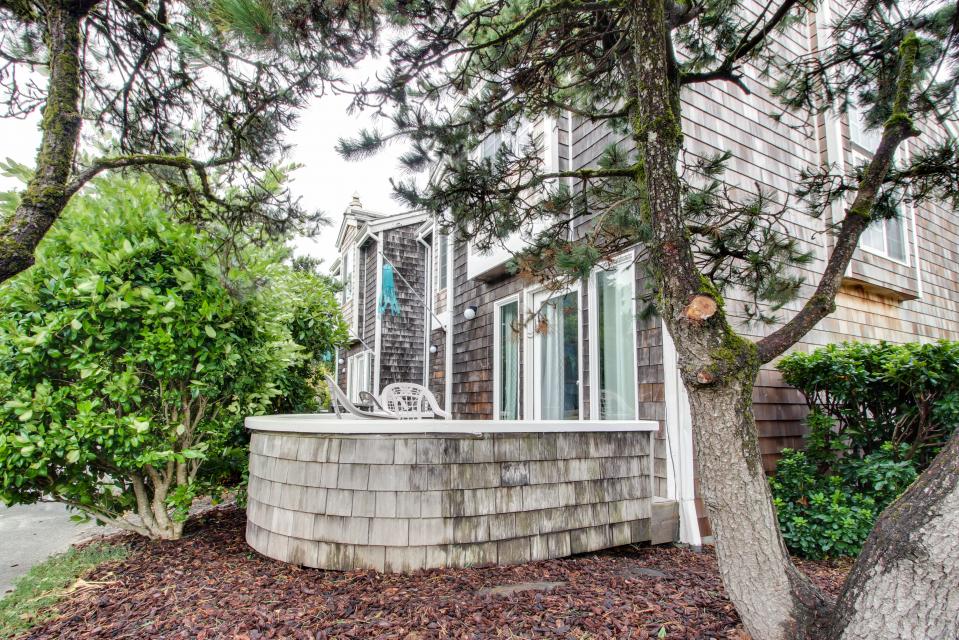 Here's a perfect one bedroom Cannon Beach vacation rental, which includes a fireplace and a full kitchen with stainless steel appliances. This is the perfect getaway spot on the North Oregon Coast, and it's only a block away from the beach. No matter what the weather, this Cannon Beach location offers a comfy relaxing vacation with nice furniture, a private patio, a charcoal grill and more. (more info here)
6. Hide Tight Suite #604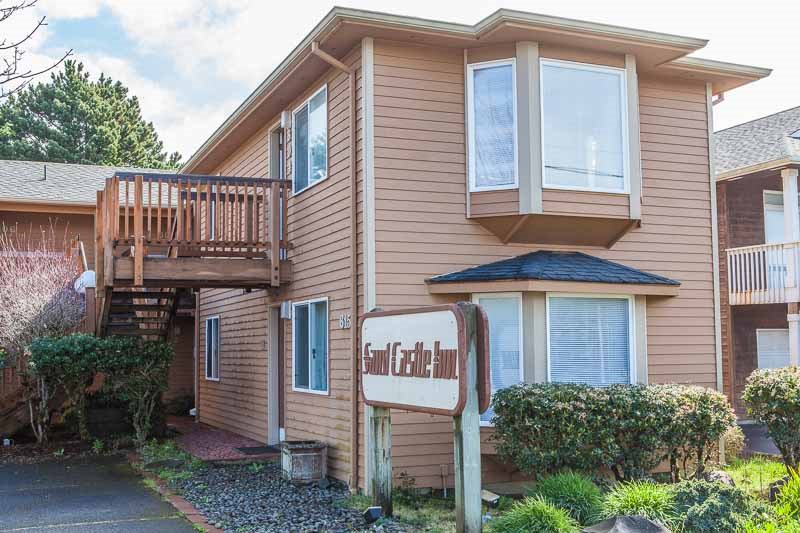 Here is central Cannon Beach you will find your 'high rise' getaway which sleeps 2 and has plenty of room for any couples looking to getaway. The spacious main room is one block from the beach, furnished with a seating area and dining area and includes a new flat screen smart tv (cable and wi fi service included). You'll also get a private balcony with this spot, where you can enjoy a tray of specialty sourced cheeses, Charcuterie and fresh crusty bread from one of Cannon Beach's gourmet markets. (more info here)
5. Quiet refuge with ocean view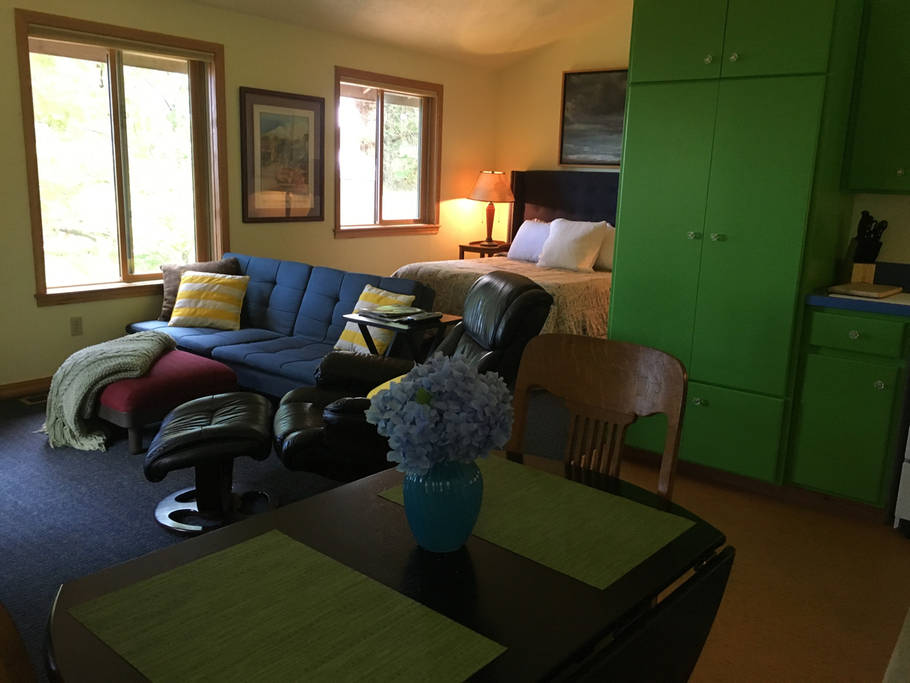 This spot is on the edge of the forest and sleeps two. The neighborhood is very quiet, and any noise after 9pm is probably your own. Just a hop and a skip away you will be at Tolovana Beach, Mo's, the Warren House pub, a coffee shop and a great new neighborhood market. Theres a shuttle close by that goes to Seaside. (more info here)
4. Beach Cottage Close to Sand & Town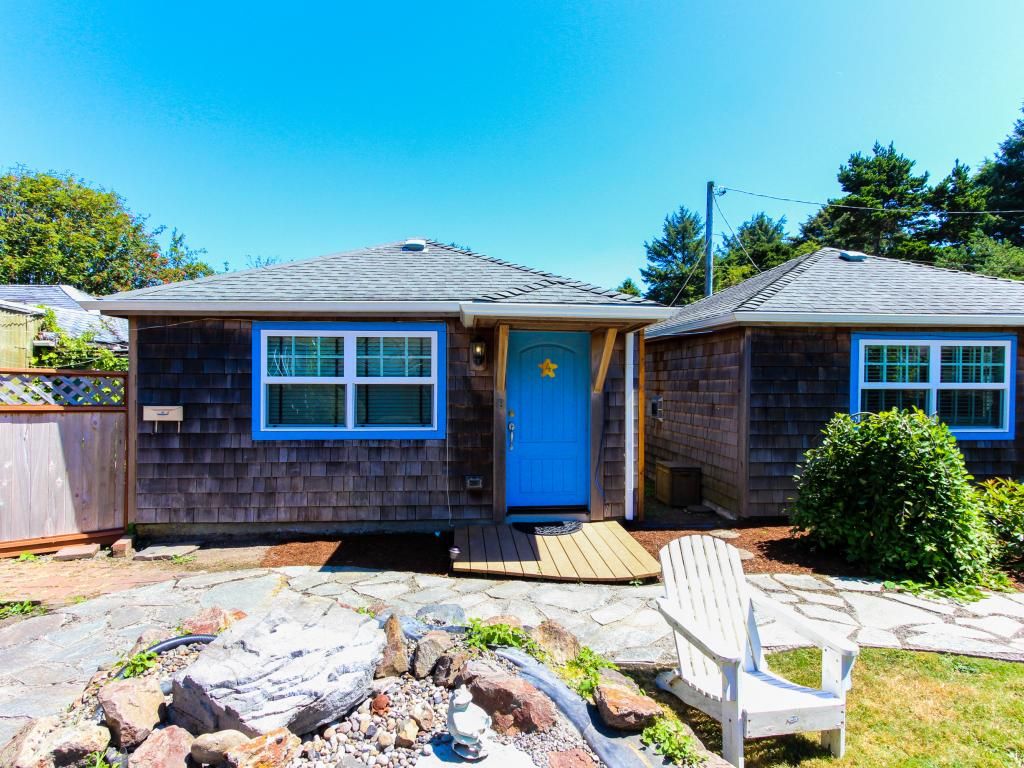 This cozy cottage is a perfect for a romantic getaway, built for two and pet-friendly. This haven is just off the main street of Cannon Beach with sands and shopping nearby. You won't have to go far for sweeping views of the Oregon beach and long walks along the seashell laden sand. (more info here)
3. Comfy Cabin Only Two Blocks from the Beach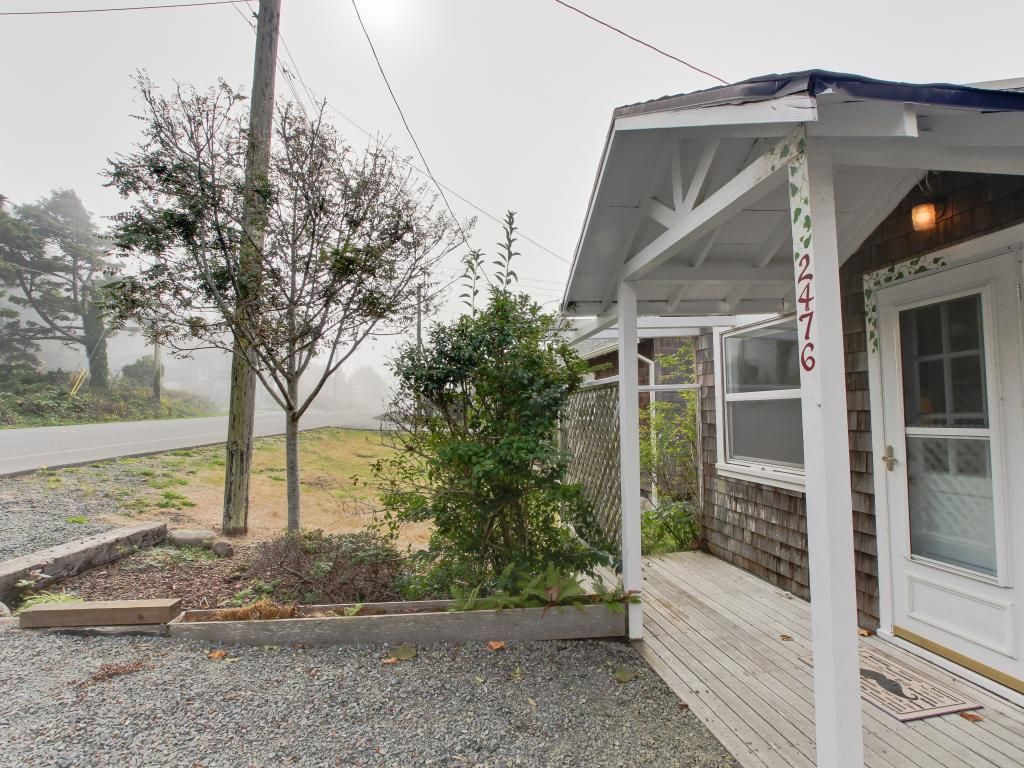 Here's another fun little beach cottage only two blocks from the sand in Cannon Beach. This place is said to be dog-friendly, and you will surely love relaxing here with numerous restaurants, shops, and galleries to keep you busy while exploring the town. With easy beach access only two blocks away, you won't have to go far to fly a kite, build a sand castle or just go for a stroll and enjoy the views.
With one bedroom (containing a full-size bed) and a cozy nook with a fold-out futon, up to four guests will sleep comfortably in this lovely home. Go ahead and bring along two dogs under 65 pounds- though a nightly fee per dog and minimum fee per stay will apply. (more info here)
2. 70s style Cottage with Hot Tub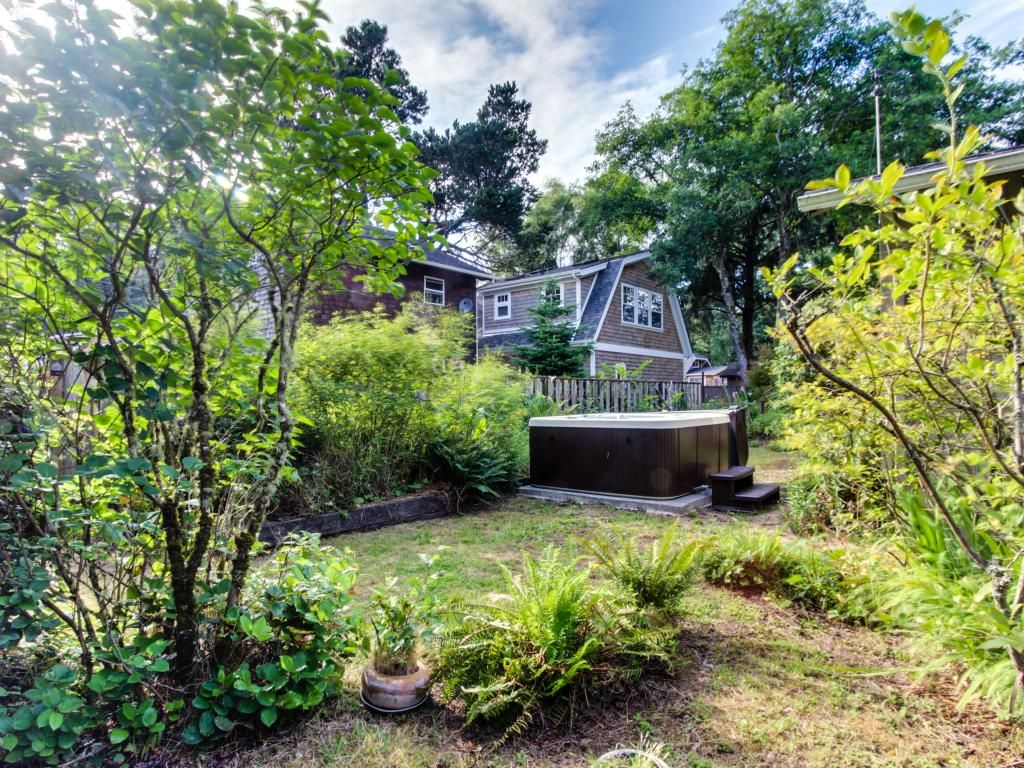 This charming and retro, two-bedroom Cannon Beach vacation rental offers a private hot tub, beach access, and a dog-friendly attitude for six guests! This getaway is perfect for extended stays, or a small celebratory retreat along Oregon's beautiful coast!
Rhododendron Grove is just blocks from quaint coastal shopping and fine seafood restaurants downtown, and minutes from exploring tide pools and hiking at Ecola State Park or flying kites at Les Shirley Park. (more info here)
1. Saddle Mountain Cottage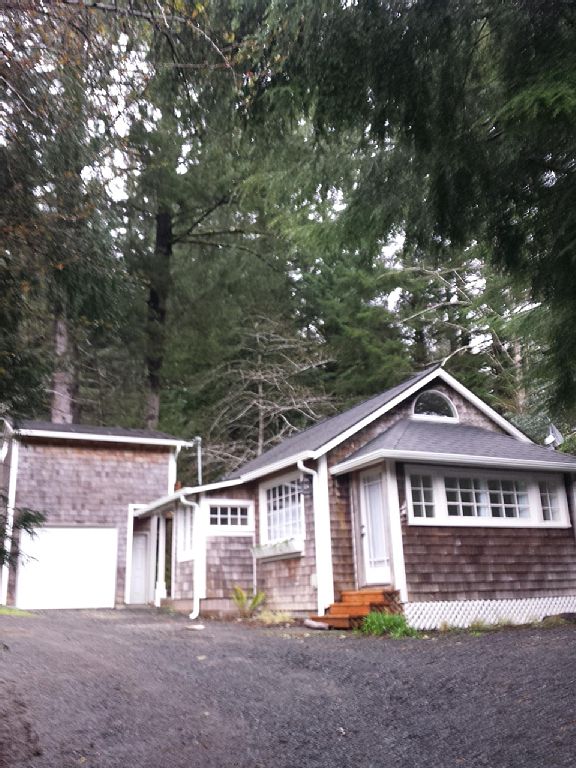 This cute little cottage is conveniently located directly off of Highway 26, about 10 minutes to beaches in either Cannon Beach or Seaside. You will be in arms reach of the beach, and the best thing about the location of this coastal cottage is the accessibility enables you to design your own Oregon coast beach vacation experience. If you are relaxers and want to utilize the cottage amenities and local beaches, they are right at your fingertips.
Saddle Mountain Cottage consists of two individual living spaces, a yard, a creek, a deck and three parking spots. Nightly rate includes use of both spaces. (more info here)