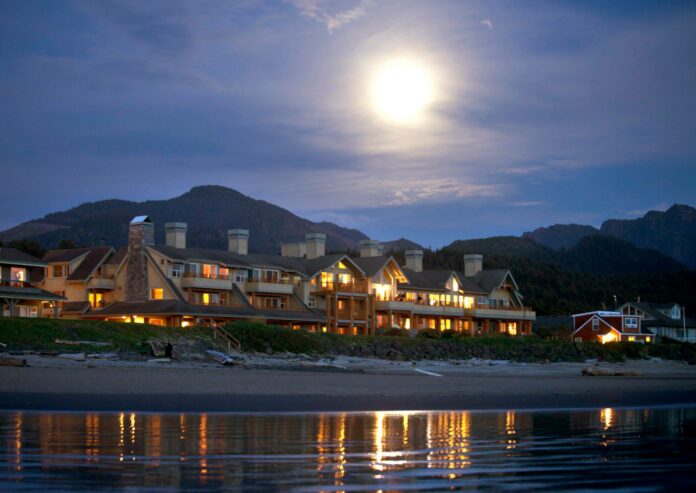 Taking the 1st, 3rd, and 6th spot in a new ranking of the top 15 resorts in the US, Oregon is quickly emerging as a premier vacation destination for those seeking rest and relaxation. With its stunning natural landscapes and abundance of outdoor activities, it's no surprise that Oregon has secured a spot as a leader in the hospitality industry. From world-class accommodations to unforgettable experiences, Oregon is a must-visit destination for anyone looking to escape the hustle and bustle of everyday life.
Three Oregon Resorts Rank In The Top 15 Resorts In The US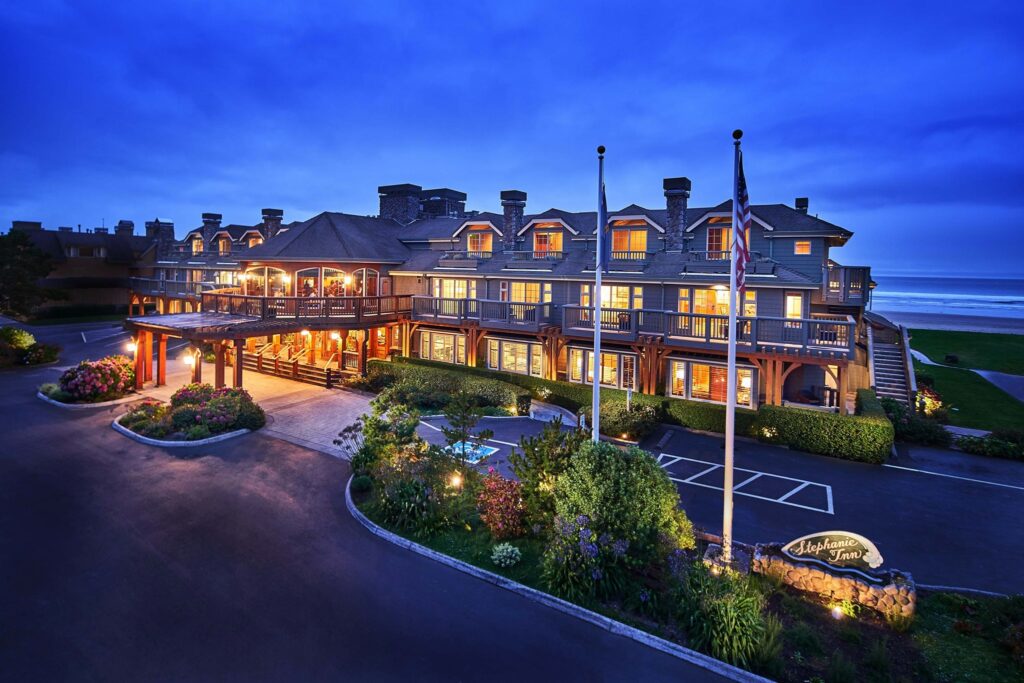 Recently, Trips To Discover did a study that looked at over 2,500 US resorts reviewed on Trip Advisor. After analyzing data and feeding it through a proprietary algorithm, 15 US resorts emerged as the best to visit in the US, with three Oregon resorts making the cut, and even taking the top spot!
#1 Resort In The US - Stephanie Inn In Cannon Beach, Oregon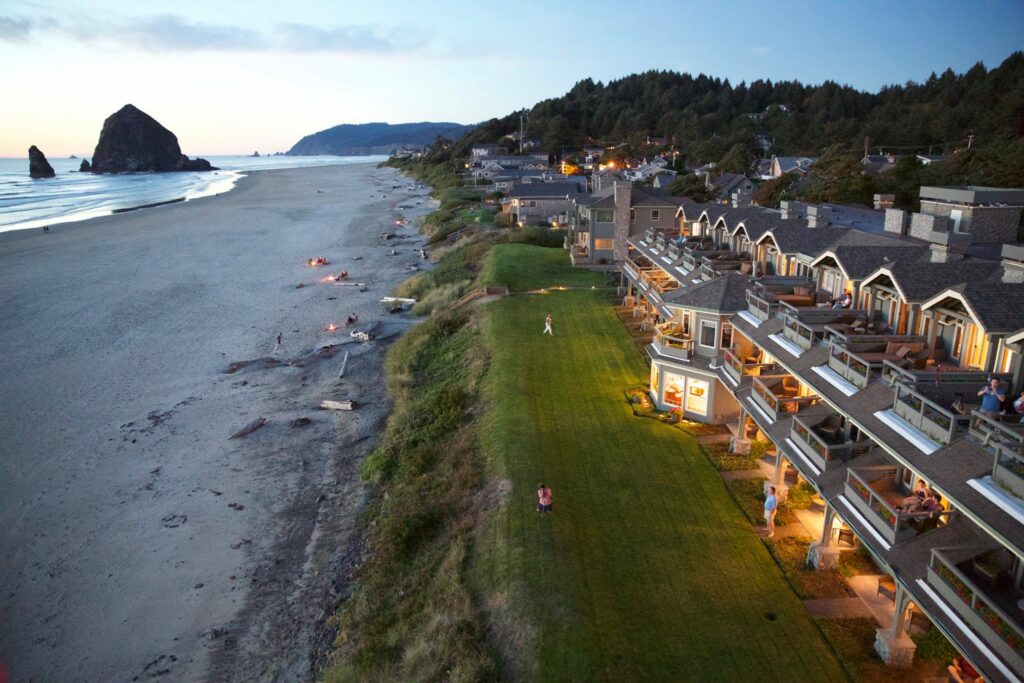 You might think that a resort in gorgeous Hawaii would take the top spot (instead Hawaii snagged the #2 spot in the best resort list), but Oregon's Stephanie Inn in Cannon Beach tops the list of best USA resorts.
Stephanie Inn sits just down the beach from Haystack Rock and offers up grand views of the coastal rock formation, the beach, and stunning sunsets over the Pacific.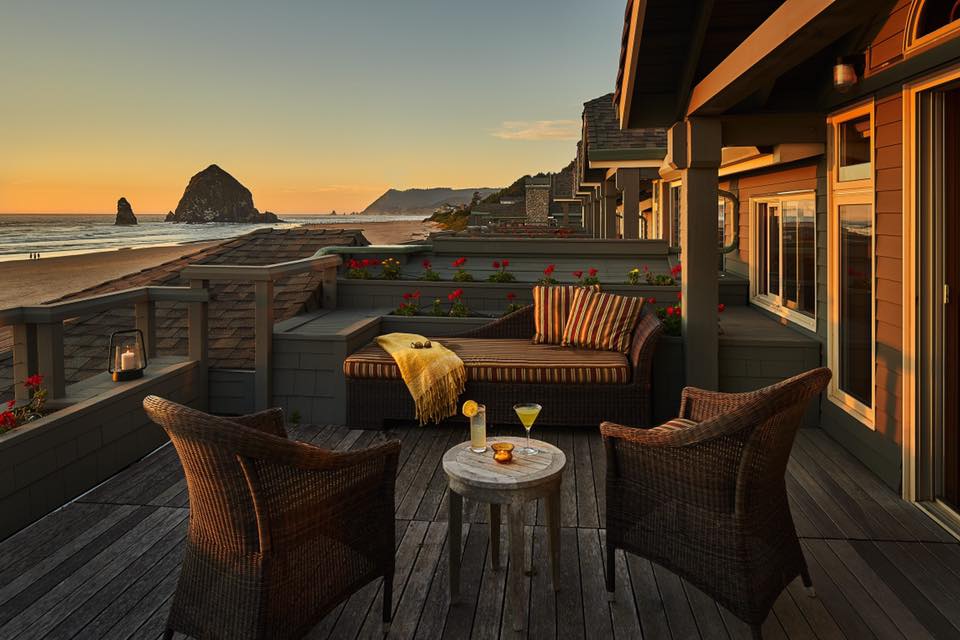 Reviews on TripAdvisor of Stephanie Inn talk about gourmet meals, pretty rooms, and great views. There are nearly 3,000 reviews of Stephanie Inn on TripAdvisor, and it has a rating of 5/5 stars.
Sign up for monthly emails full of local travel inspiration and fun trip ideas. In each newsletter we'll share upcoming events, new things to do, hot dining spots and great travel ideas.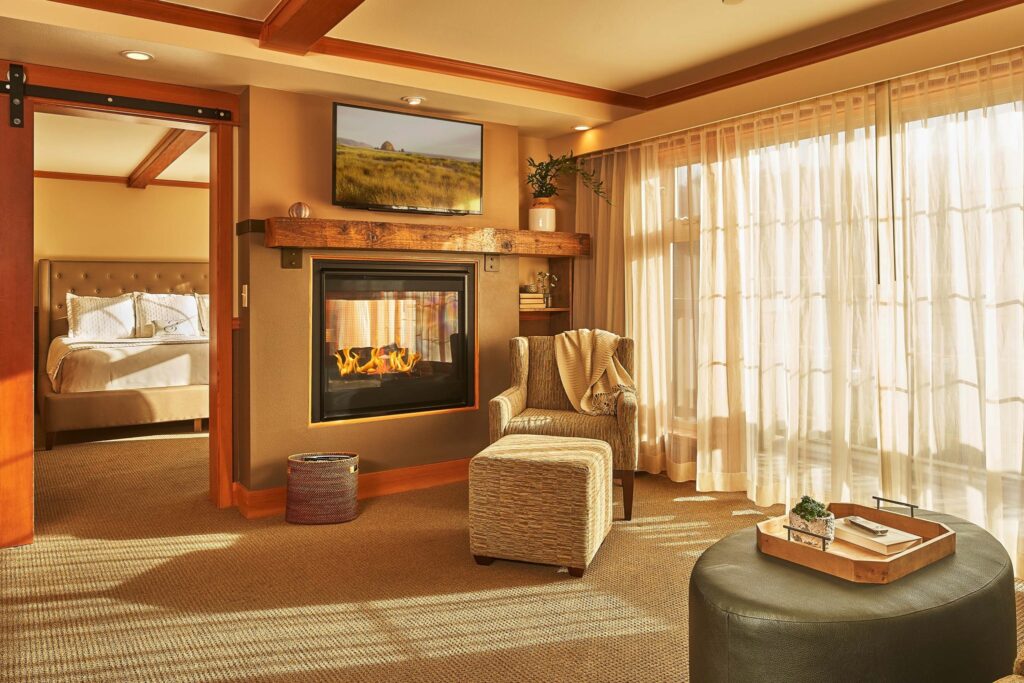 Guests can relax in the beachfront reading room, take some time to unwind at the spa, or go on a nearby hiking adventure. There's a lot to do and see in Cannon Beach, making it the perfect spot to visit if you're looking for a retreat to the Oregon coast, or for a coastal adventure. Learn more about Stephanie Inn here.
#3 Resort In The US - Inn At Cannon Beach In Cannon Beach, Oregon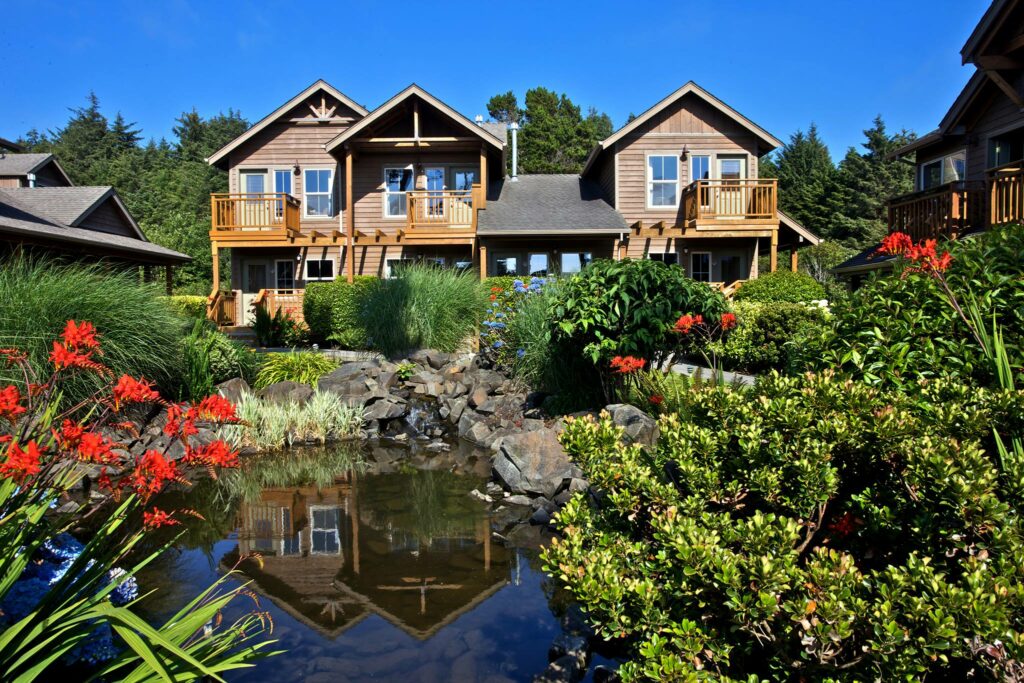 Cannon Beach is a stunning destination, so it's no surprise that two of the resorts on the list of the US top 15 are found here. Sitting at #3 on the list is the Inn At Cannon Beach. This resort has a much cozier, private vibe than Stephanie Inn and sits at the south end of town.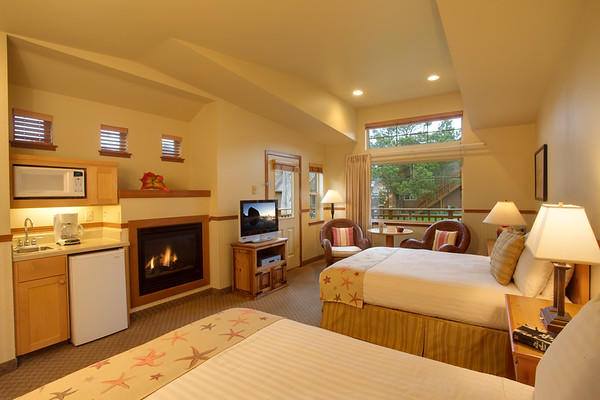 Featuring discreet cottages a mile from Haystack Rock, a relaxing atmosphere, and nearby attractions like art galleries, restaurants and boutique shopping, the Inn At Cannon Beach deserves it's spot near the top of the list.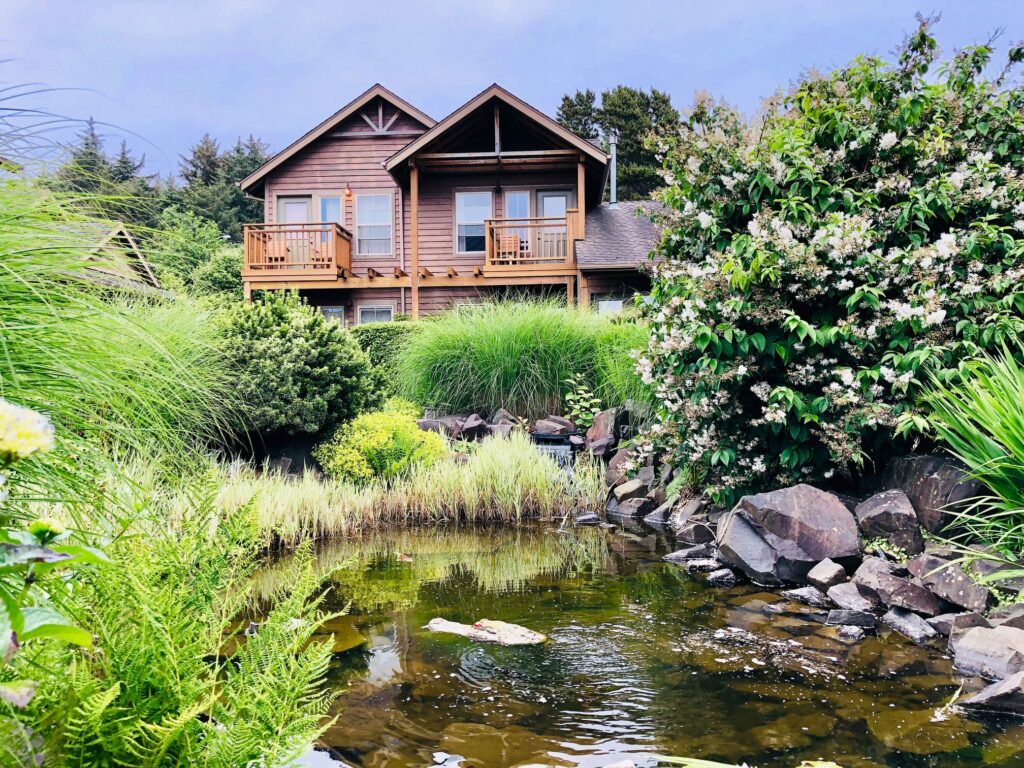 The beach is a block away, so you're not too far if you want to take a relaxing walk, build a sandcastle, or spend some time with your loved ones at the beach. We highly recommend making the short drive to Ecola State Park for stunning scenery, and a hike to Crescent Beach. This resort is not only family friendly, but also pet friendly with several pet friendly rooms to choose from.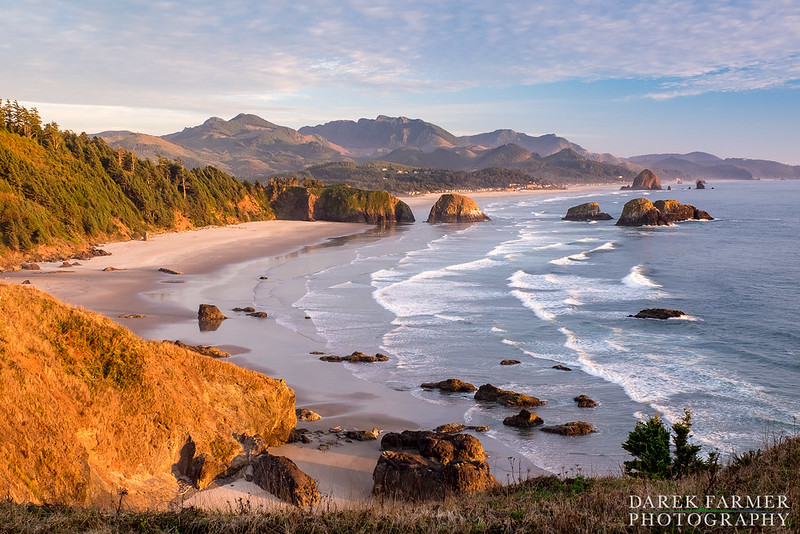 The Inn At Cannon Beach has over 2,700 reviews on TripAdvisor and ranks 5/5 stars. Get more information on the Inn At Cannon Beach here.
#6 Resort In The US - The Ocean Lodge In Cannon Beach, Oregon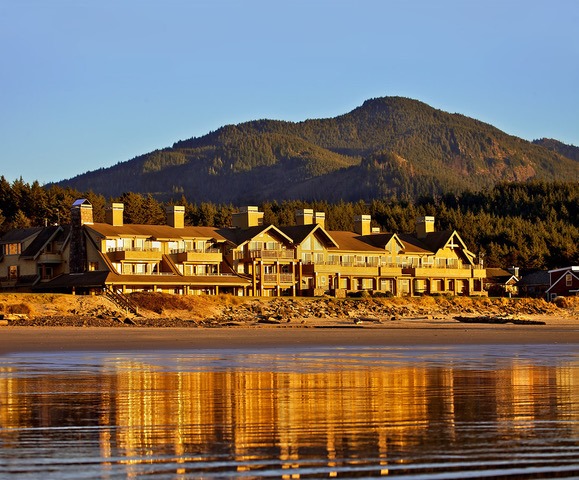 By now it shouldn't be a surprise that the third Oregon resort to appear on the list of top 15 in the USA is also found in Cannon Beach, Oregon. This town, the ocean, and nearby forests and mountains are simply gorgeous and well worth the visit. Cannon Beach is a favorite Oregon coast destination for people all over the state.
The Ocean Lodge takes the number six spot of best in the US and sits right next door to Stephanie Inn (the number one resort). This lodge has been welcoming guests to Cannon Beach with open arms for over 20 years.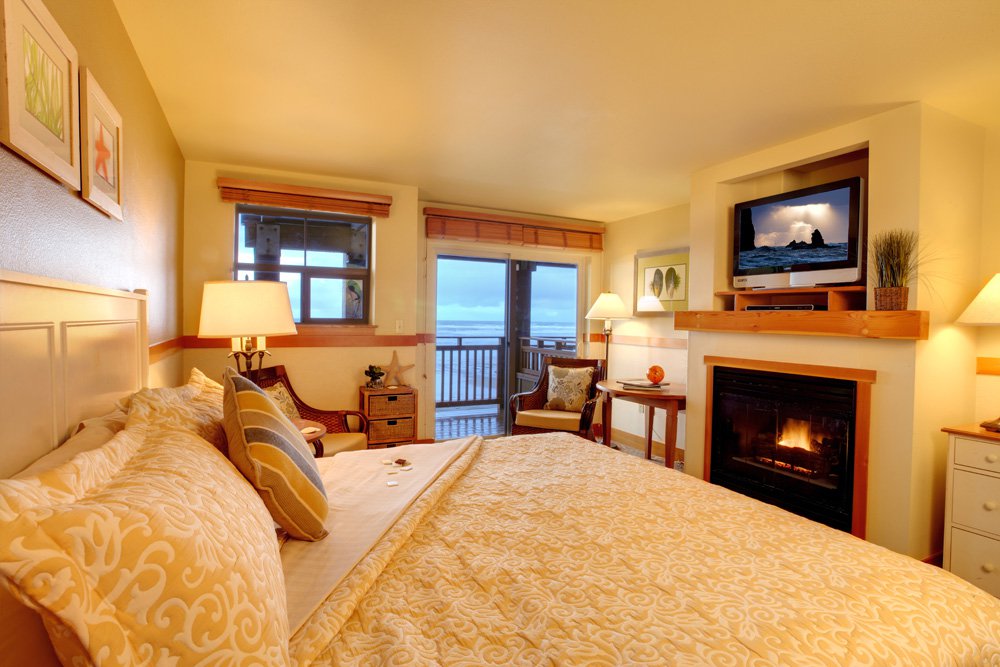 The rooms at The Ocean Lodge have a fun beach vibe while remaining cozy and offering incredible ocean views and views of Haystack Rock. This monolithic sea stack has been featured in movies like The Goonies and Kindergarten Cop, and rises 235 feet into the air above the beach. It's pretty from afar, but also a great opportunity to spend time with family at low tide looking for star fish and other ocean life that lives in tidepools at its base.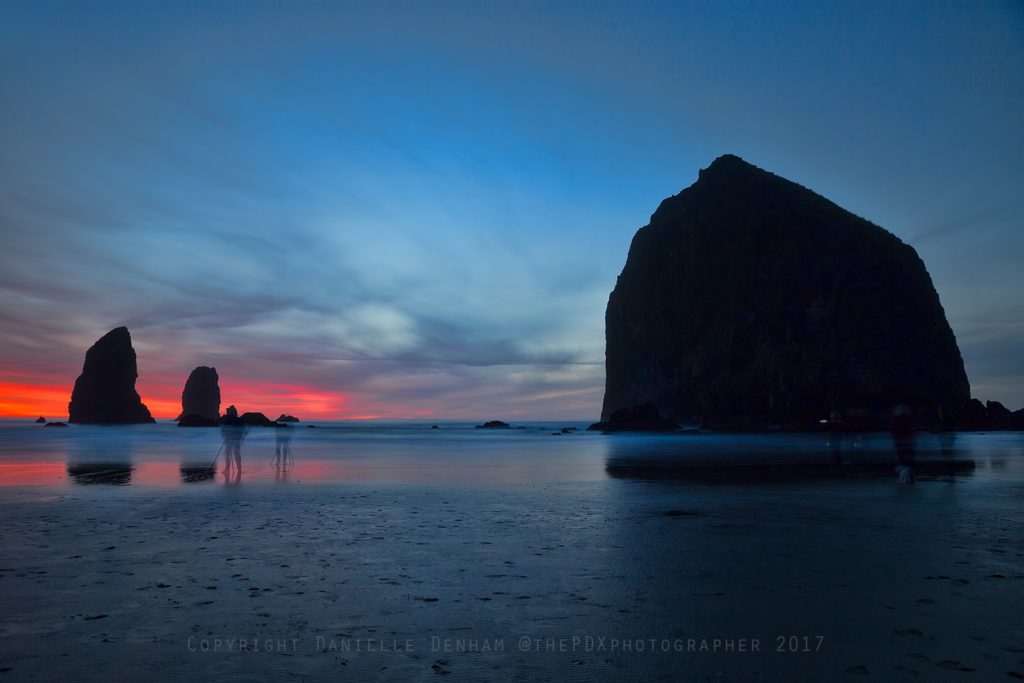 The Ocean Lodge is well known for it's warmth and hospitality. Guests love the attention to detail and culture of caring, as well as the family friendly and pet friendly atmosphere. This resort has over 2,500 reviews on TripAdvisor and ranks 5/5 stars. Get more information on The Ocean Lodge here.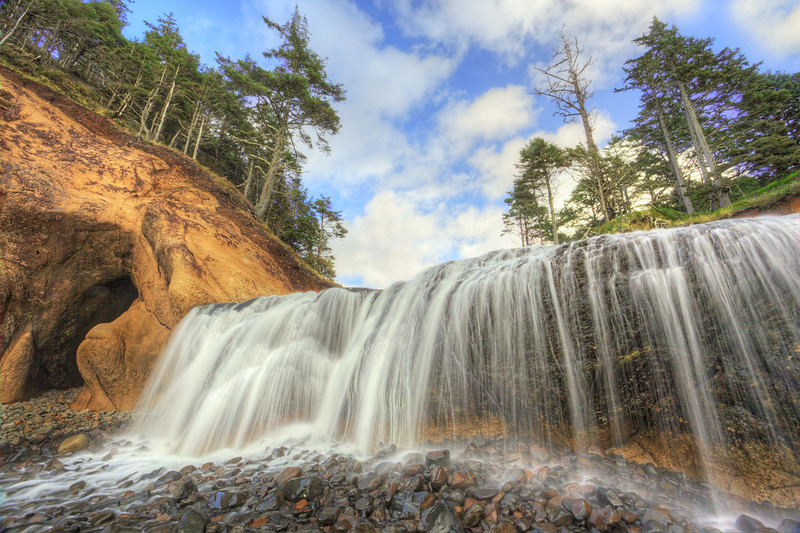 Along with visiting Ecola State Park, visitors will want to head to Hug Point to explore, relax, and enjoy the beauty of Oregon's stunning coastline.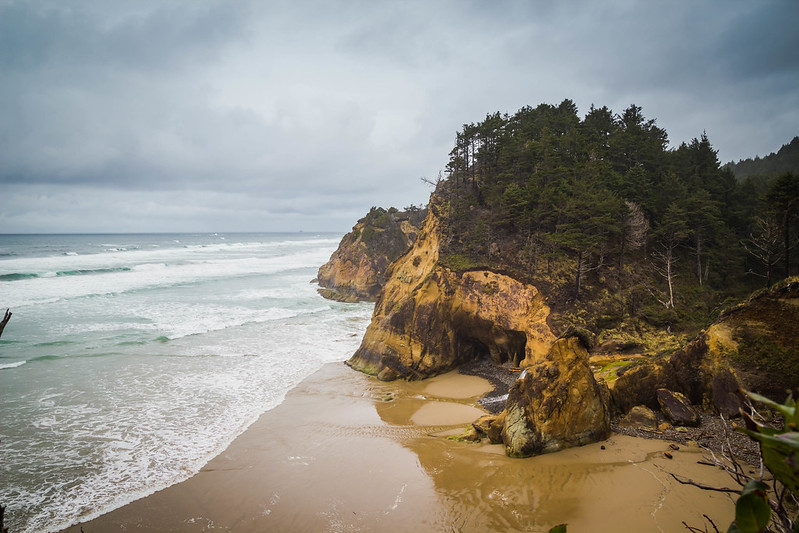 If you're looking for other relaxing coastal getaways, we recommend reading about Salishan Coastal Lodge in Gleneden Beach, and checking out everything there is to do in Lincoln City, and Newport, Oregon.
Have you been inspired to take a relaxing getaway to Cannon Beach yet? Tag the friends and family you want to go on an amazing Oregon coast adventure with.