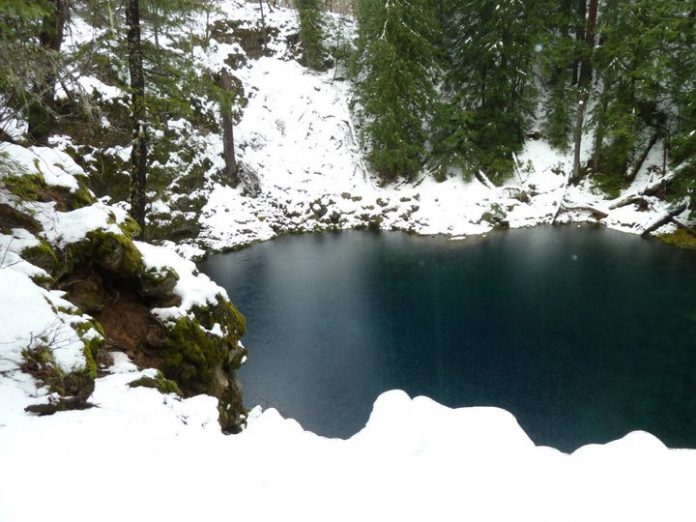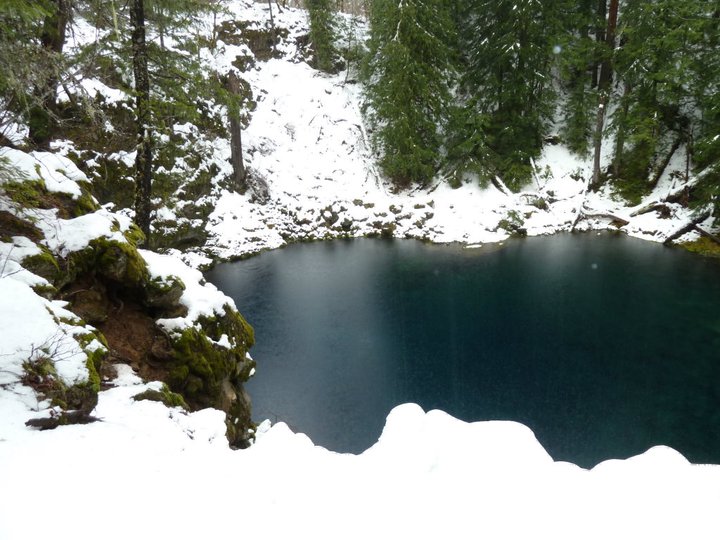 It's known as Tamolitch, commonly referred to as the "Blue Pool." Tamolitch is one of the most beautiful and pristine places you can visit in Oregon, and if you haven't been there I'd suggest adding it to the list for places to visit.
The McKenzie River Scenic Byway is an absolutely gorgeous drive itself, as you explore this timeless transition into Oregon's Cascade Mountains.
An Oregonian who loves to explore and follower of That Oregon Life, Karylin Gikas, recently shared with us some incredible photos, capturing the Blue Pool during the colder months that we have included in this article.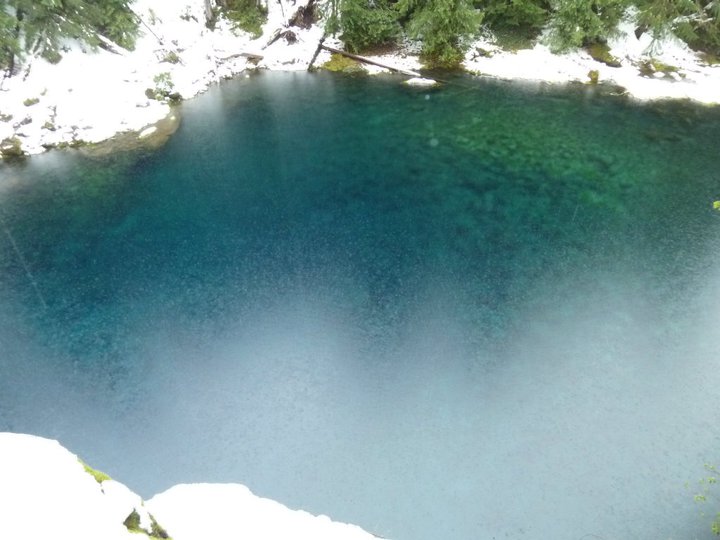 If you're up to the colder hike, Karilyn suggests good snow pants and a pair of boots are perfect for the rocky 5 mile hike, and notes snowshoes don't work too well.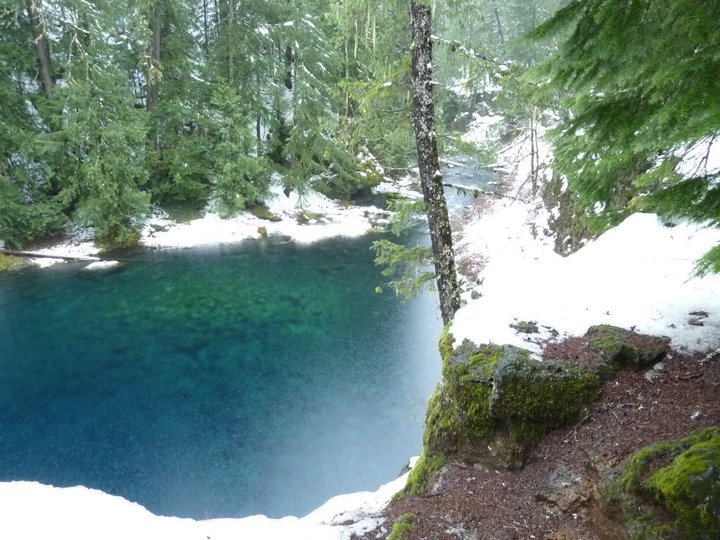 The astounding color of the Blue Pool will blow you away. I've honestly never seen water so blue in my life until I hiked here.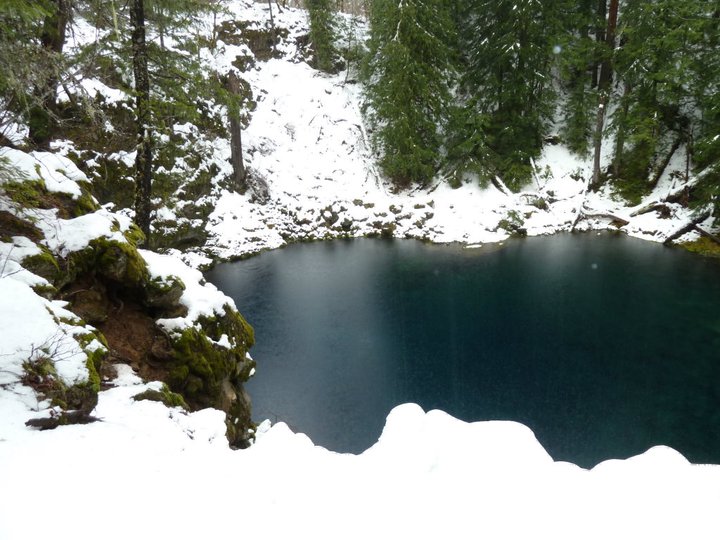 The Blue Pool is where the McKenzie River seeps to the surface thru underground lava fields that flowed across the landscape eons ago.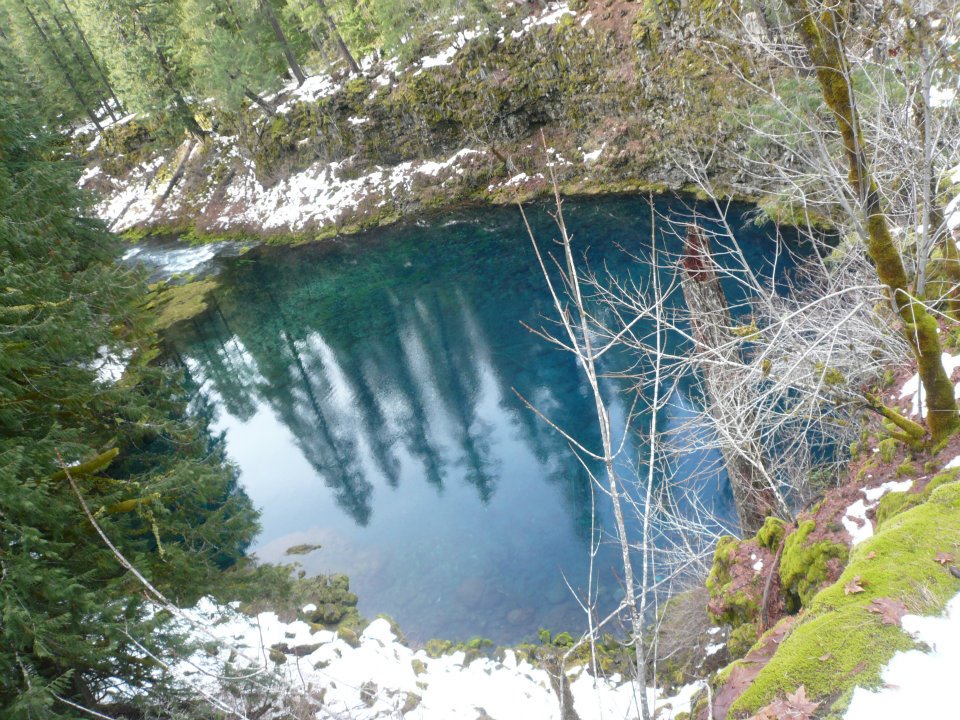 The Sahalie Falls is absolutely stunning, and as you can see also incredibly beautiful during snowfall.
Getting There: From Interstate 5 exit 194a in Eugene, drive McKenzie Highway 126 east 68 miles. Beyond McKenzie Bridge 19 miles, near milepost 5, pull into the large, well-marked Sahalie Falls parking area.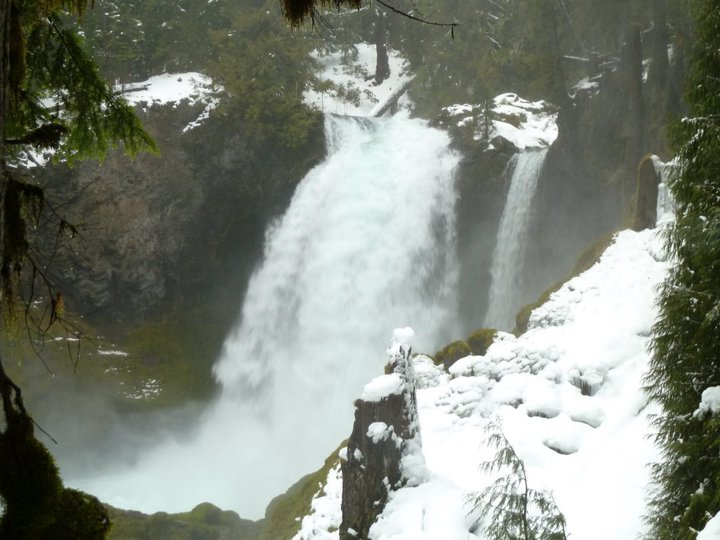 Here is a photo captured at Blue Pool of Karylin Gikas. Gikas has spent 6 years living in Oregon and loves the great outdoors. We'd like to thank her for sharing these incredible photos with us!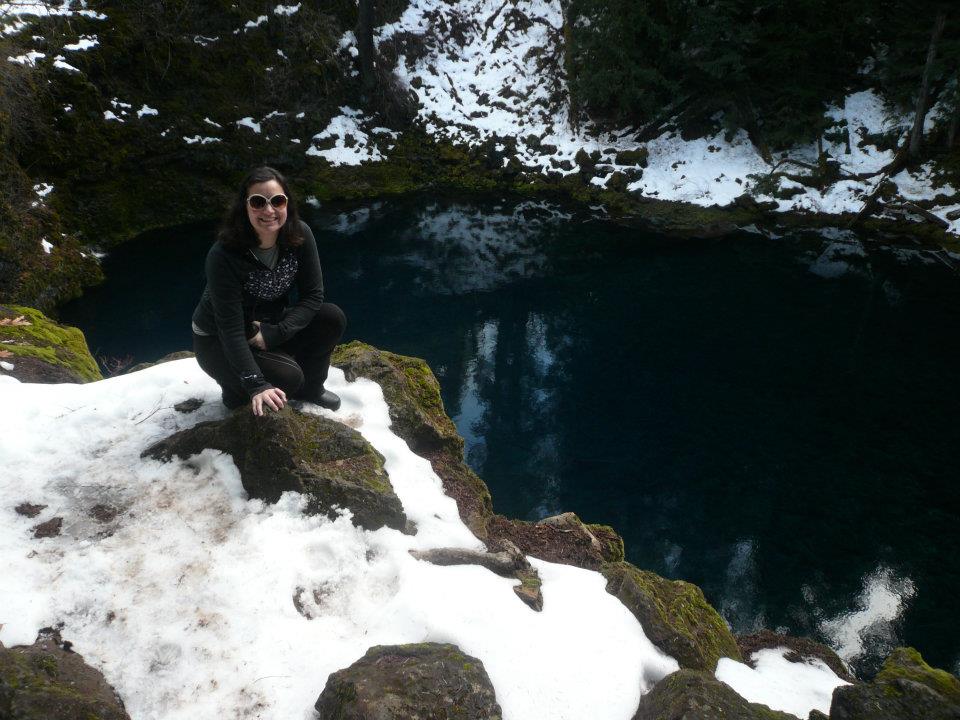 How do you get to Blue Pool? We got you covered.
Directions: From McKenzie Bridge, take Highway 126 east 13 miles to Trailbridge Reservoir. Turn left (west) on Forest Road 732, crossing the McKenzie River. Go straight at the junction, northeast up Forest Road 655 to McKenzie River Trailhead – Tamolitch (Blue Pool). Fore more in depth directions, be sure not to miss this article at Bend Wild.  You can also check it out on All Trails here.
Images courtesy of Karylin Gikas | Other Sources: Travel Oregon / Bend Wild