In October 2023, the skies will present a celestial show like no other—the annular solar eclipse. For those viewing this incredible "ring of fire" in Oregon, there are several prime locations to witness this astronomical wonder. But first, let's dive into truly understanding the difference between a total and annular solar eclipse.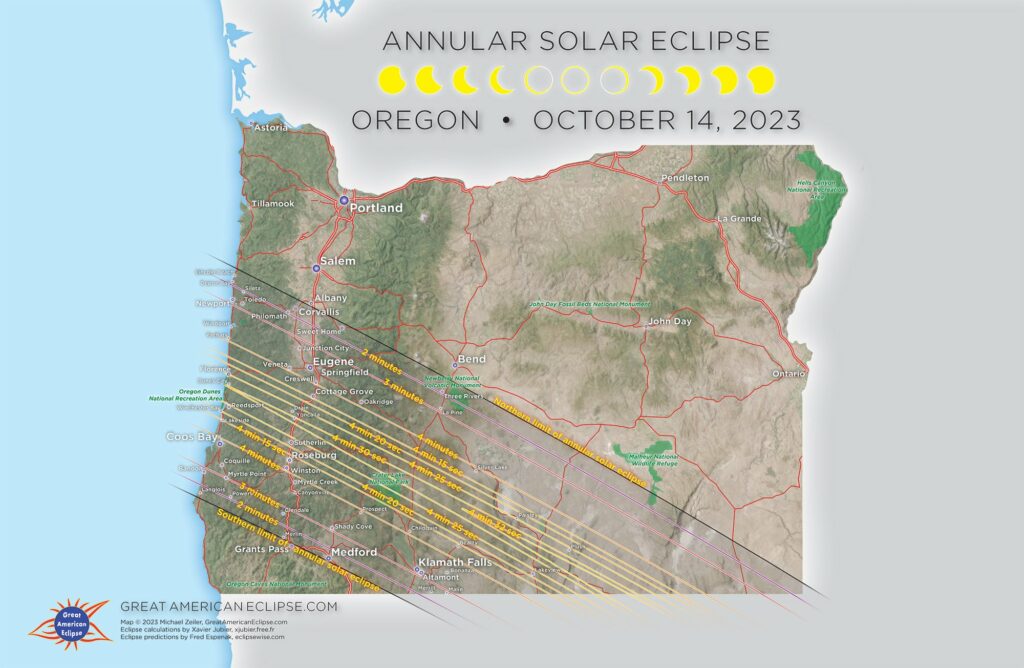 Total Solar Eclipse vs. Annular Solar Eclipse: What's the Difference?
While both the total and annular solar eclipses involve the Moon passing between the Earth and the Sun, the visual outcome and the science behind them differ:
Total Solar Eclipse: This occurs when the Moon completely covers the Sun, as viewed from Earth. For a brief period, the day turns to night. Only the solar corona, the Sun's outer atmosphere, becomes visible in a shimmering ring. You can view our favorite images from the 2017 Total Solar Eclipse right here.
Annular Solar Eclipse: The name "annular" comes from the Latin word "annulus," which means "ring." In an annular solar eclipse, the Moon is too far away from the Earth to completely cover the Sun. This results in a ring of sunlight being visible around the Moon, often referred to as the "ring of fire."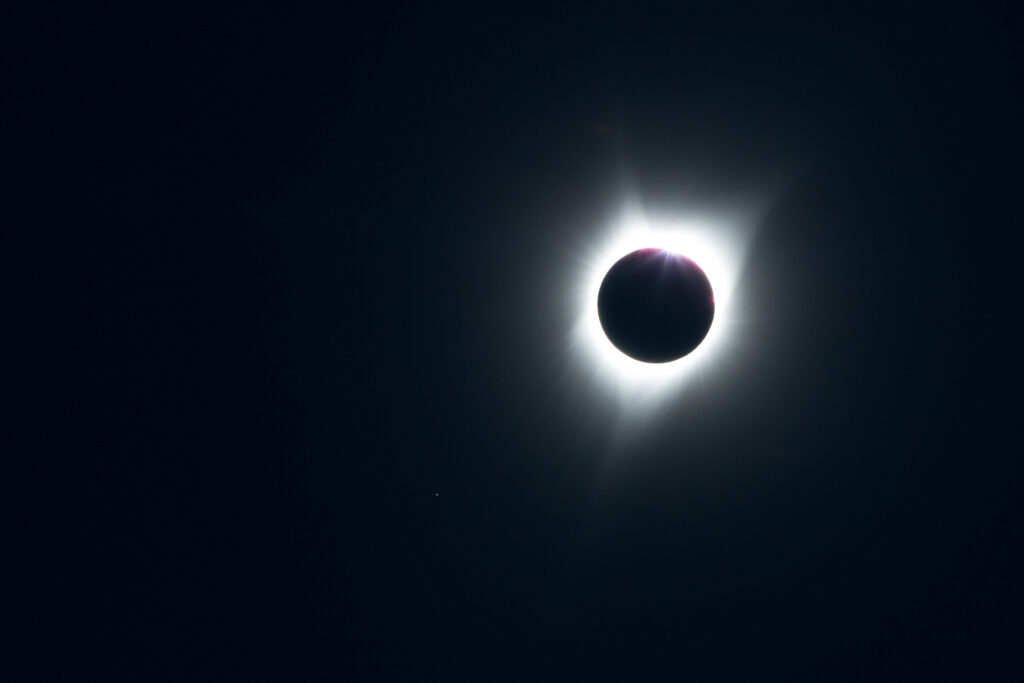 The main reason for this difference lies in the elliptical orbit of the Moon. Its distance from Earth varies, and when it's farther away, it appears smaller in the sky, leading to an annular eclipse rather than a total one.
What Time is the 2023 Annular Solar Eclipse in Oregon?
The eclipse annularity (aka "totality") will occur at approximately 9:20 am on Saturday, October 14, 2023. The sun will begin to obscure at 8:06 am, and be "back to normal" at 10:45 am.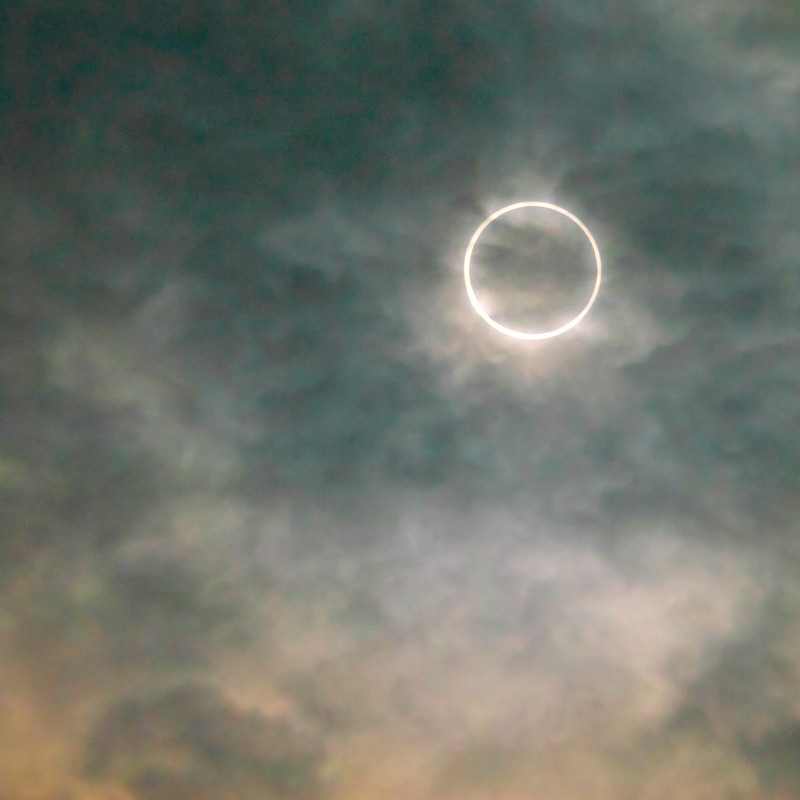 Where to Watch the 2023 Annular Solar Eclipse in Oregon
Oregon, with its pristine landscapes and clear skies, offers many locations in the southern region from which you can enjoy the October 2023 annular solar eclipse. Here are just a few suggestions:
Winchester Bay: Known mostly for its prime location in the heart of the Oregon Dunes National Recreation Area, this small oceanside town will be a prime eclipse-viewing spot instead. Annularity Time: Approx. 4 minutes, 31 seconds.
Roseburg: This quaint, cozy city on the South Umpqua River will be perfect for watching the moon pass over the sun. Annularity Time: Approx. 4 minutes, 21 seconds.
Eugene/Springfield: Located in the southern part of the Willamette Valley, Eugene boasts spots like Skinners Butte Park and Alton Baker Park, offering vast open skies perfect for eclipse viewing. Annularity Time: Approx. 3 minutes, 55 seconds.
Crater Lake: Oregon's famous and pristine National Park falls directly in the path of totality, and viewing the eclipse from here is sure to be nothing less than spectacular. Annularity Time: Approx. 4 minutes, 33 seconds.
Fort Rock: The site of one of the oldest known human occupations in Oregon should be a truly awe-inspiring viewing location. This natural, high desert geologic wonder offers 360 degrees of unimpeded skies. Annularity Time: Approx. 3 minutes, 42 seconds.

Oregon 2023 Annular Eclipse Events
With the popularity of the 2017 Solar Eclipse and the immense amount of traffic it drew to Oregon, it's no surprise that there are 2023 events planned to view the annular eclipse in style.
Eclipse Fest 23 – Rock Out With Smash Mouth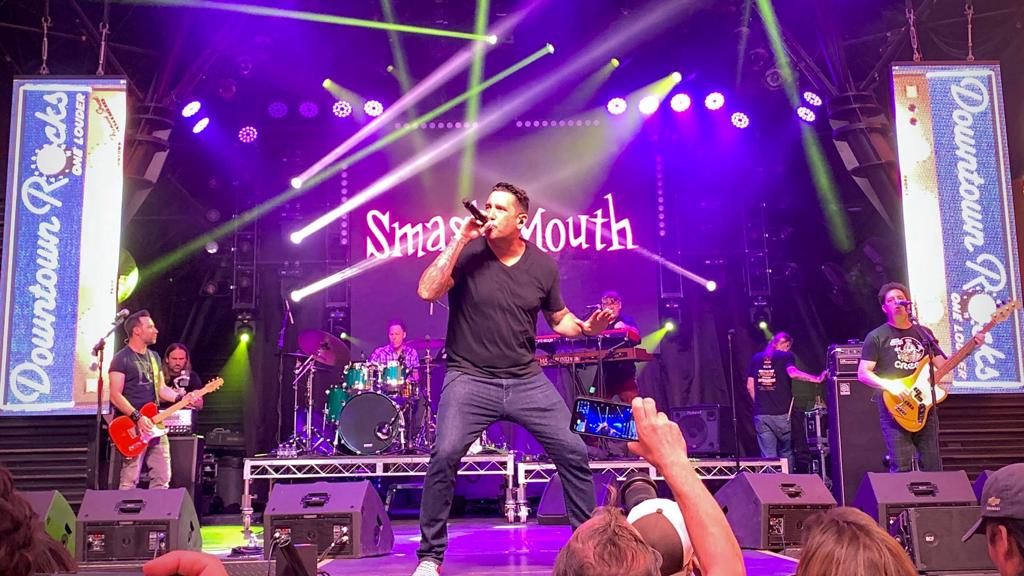 This six-day festival in Chiloquin promises to be epic with food trucks, a beer garden, vendors, artisans, games, prizes, dancing, movies, bingo, eating contests, karaoke, stargazing, a kids' costume contest, and a concert featuring Smash Mouth. Visit the official Eclipse Fest 23 page for more details.
2023 Eclipse Viewing Breakfast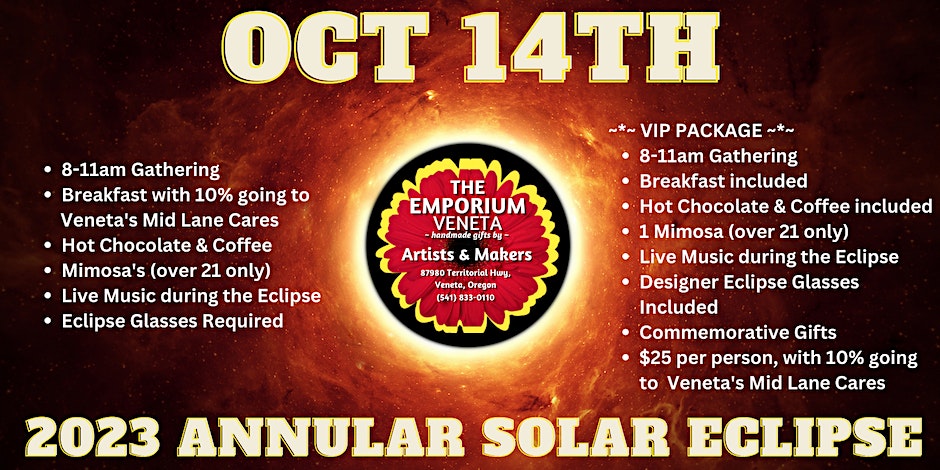 The town of Veneta is celebrating at The Emporium. Come in for a breakfast gathering with live music, coffee, hot chocolate, mimosas, commemorative gifts, and of course, delicious food. More information and tickets available at Eventbrite.
The Beery House Eclipse Campout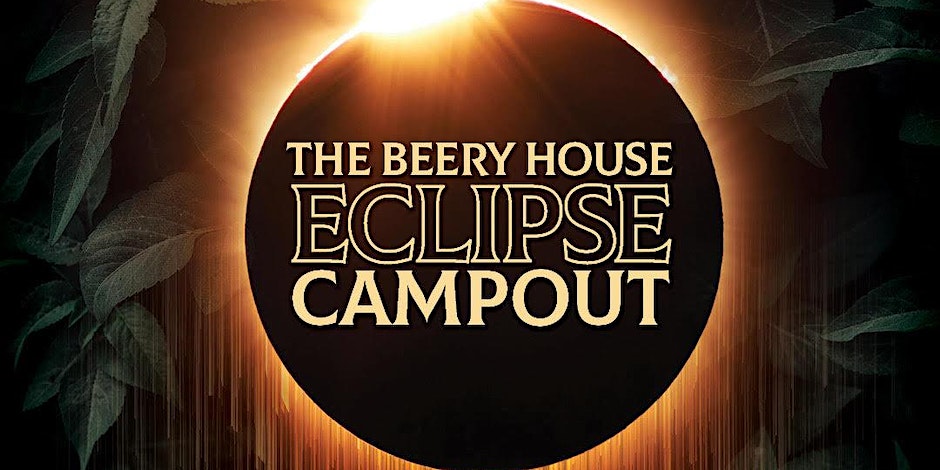 Head to the Central Oregon town of La Pine for an awesome potluck-style campout and eclipse-viewing gathering. There will be live music, free camping for kids, free viewing glasses, and lots more fun! Check out the Eventbrite page for all the details.
Wanderlust Tours: Solar Eclipse at Fort Rock 2023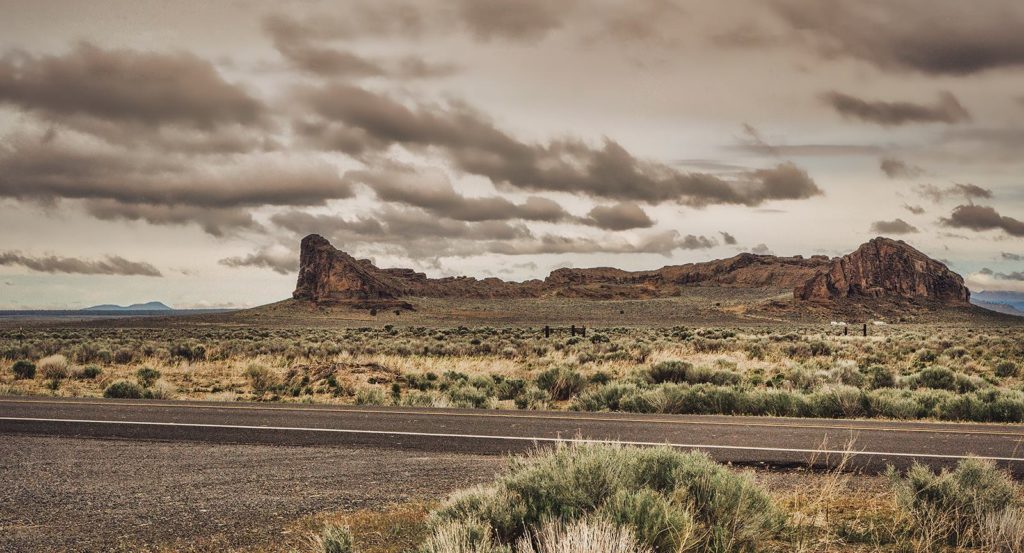 If you prefer the experience of hiking with a professional naturalist guide offering award-winning interpretations of the high desert landscape, this tour is definitely for you. Get all the details at Wanderlust Tours.
Wanderlust Tours: Solar Eclipse at Crater Lake 2023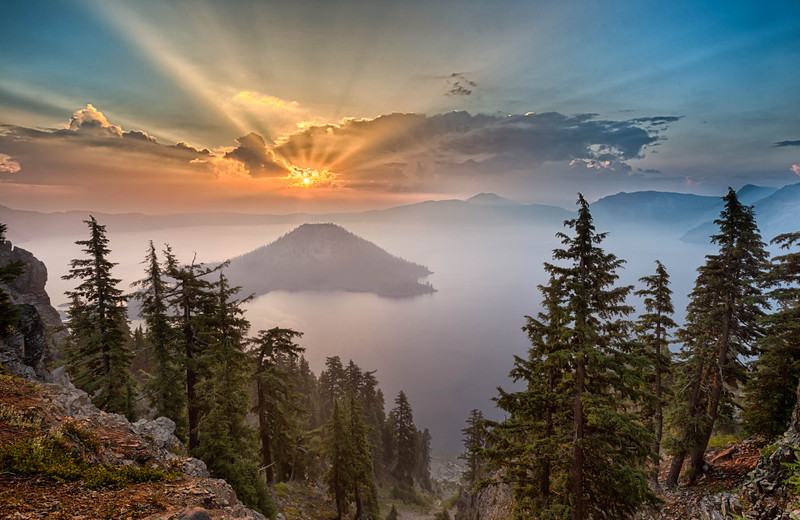 Witness the eclipse on a guided tour on the northwestern flank of the stunningly blue Crater Lake. Visit Wanderlust Tours for tickets and more information.
Tips for Safe Eclipse Viewing
Remember, never look directly at the Sun without appropriate protection. Solar viewing glasses are a must-have. Even if they're polarized or have a dark tint, regular sunglasses are NOT safe for viewing an eclipse. Because an Annular Eclipse does not fully obscure the rays of the sun, it is not safe to observe with the naked eye.
Plan ahead far in advance. If you choose to stay in a hotel or AirBnb in the path of annularity, be aware that most will sell out. We recommend choosing a location and booking your stay now.
As the day of the eclipse nears, tune into local TV weather forecasts. Meteorologists will offer invaluable insights on the best eclipse viewing conditions and whether a change of location might be necessary. For detailed eclipse weather updates, eclipsophile.com is a great resource.
Ensure you're equipped with essentials. Keep your vehicle's fuel tank full and pack adequate food and water.
The Bureau of Land Management areas in Oregon are always free to dry camp. If you're adventurous, you may just find a spot away from all the crowds.
Arrive at your chosen spot well in advance and consider staying overnight near your eclipse-watching location. Be prepared for heightened traffic following the peak of the eclipse on major roads and highways.
For those not skilled in photography, it might be best to simply experience the eclipse without the distraction of capturing it. The event can be so overwhelming that handling a camera might become challenging. However, if you're set on photographing the phenomenon, seek guidance from Fred Espenak's MrEclipse.com.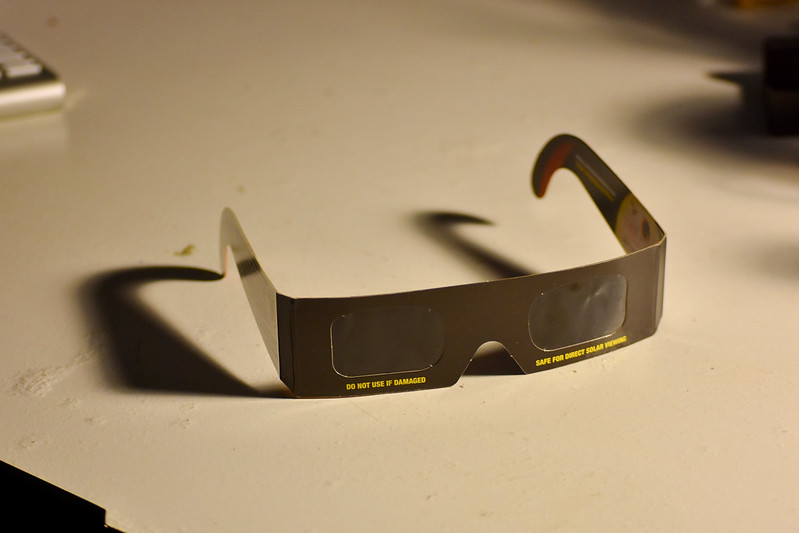 In Conclusion
The annular solar eclipse of October 2023 promises to be a breathtaking event, especially for those in Oregon. By understanding the nuances between a total and annular solar eclipse and choosing the right location, you're set for a celestial show that will create memories to last a lifetime. Don't miss the "ring of fire" as it graces the Oregon skies!