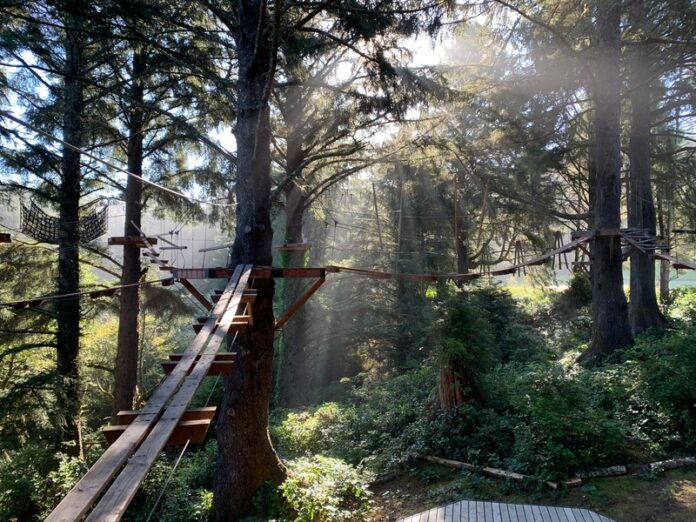 Perched on the fringes of the mesmerizing Oregon Coast range, where waves whisper tales of the deep to sandy shores, and sprawling forests yearn to share their secrets, an adventure of a lifetime is but a heartbeat away. Resting serenely along the edges of Siletz Bay in Gleneden Beach, our cherished coastal sanctuary, Salishan Coastal Lodge, awaits your discovery. Here, you're invited to become one with the spiritual grandeur of the mountains, the commanding power of the sea, and the enchanting whisper of the forests.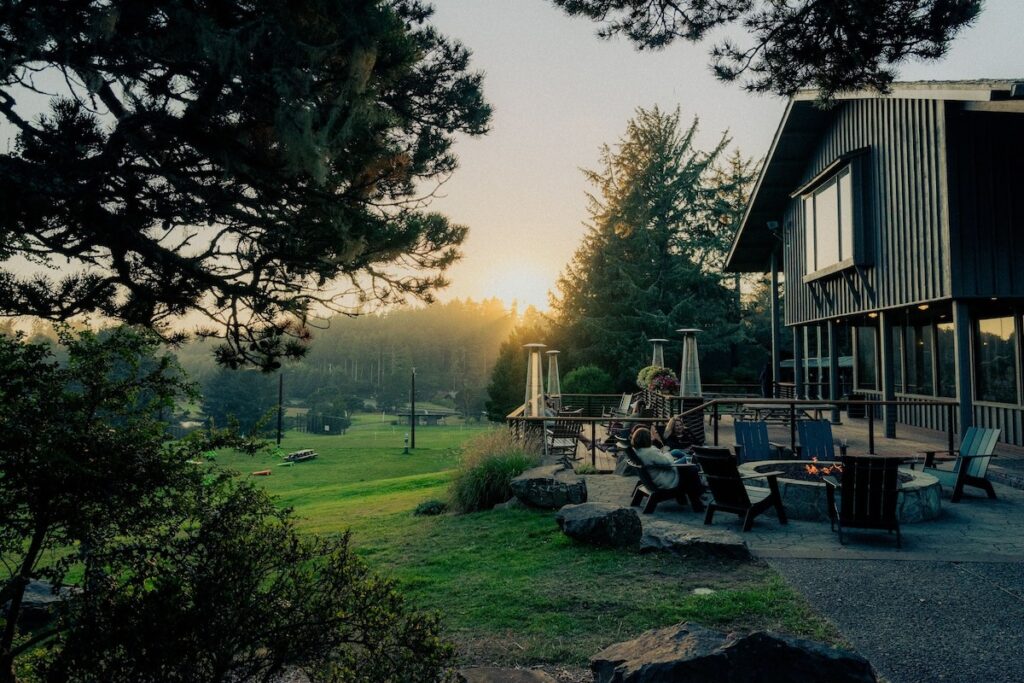 Embracing the wisdom of Gretel Ehrlich's words, "Everything in nature invites us constantly to be what we are", Salishan Coastal Lodge, recently voted one of the best resorts in the country, offers a haven where you can disconnect from the relentless whirl of digital distractions and the pressures of daily life. Instead, reconnect with the healing power of nature, rediscover your true self, and rekindle the bonds with your loved ones.
RELATED: 17 Oregon Coast Hikes That Will Leave You Speechless
Embarking on a journey to Salishan Coastal Lodge not only brings relaxation amidst the spacious beachfront and unique natural excursions but also introduces you to a realm of exploration and adventure.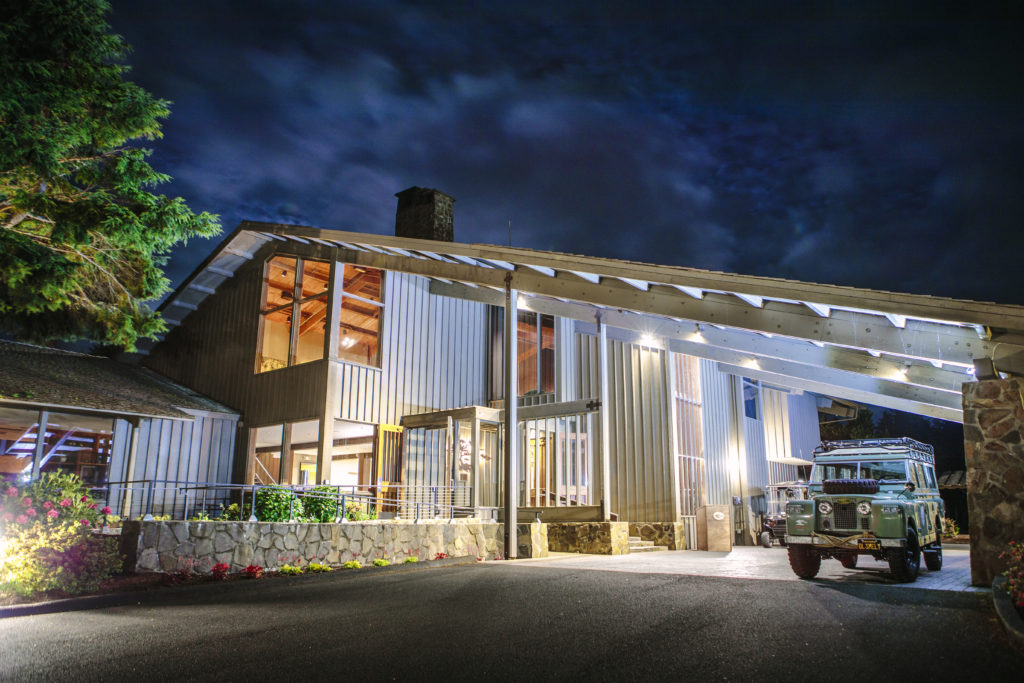 The recently renovated lodge, majestically positioned at the heart of the Oregon Coastal range off the Pacific Coast Highway, serves as your gateway to the abundant beauty of nature that awaits at your doorstep.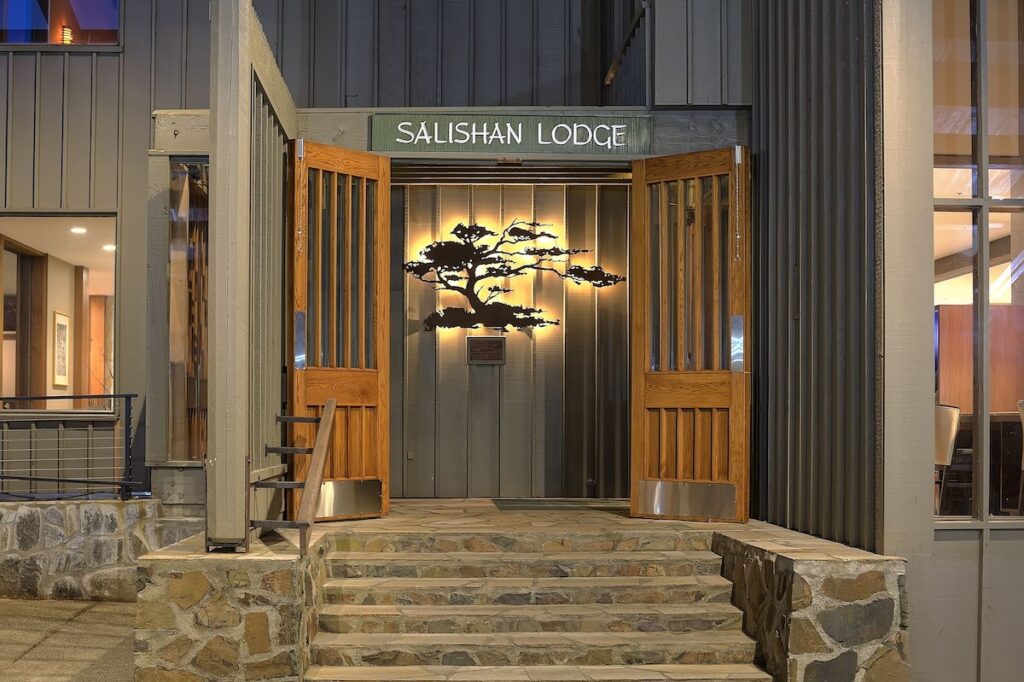 Guests at Salishan cherish the joy of exploring the bay on kayaks, undertaking hikes through the thick coastal forests, whale watching, and unwinding around the fire, relishing the simplicity of roasting marshmallows with loved ones. Complimentary access to bikes allows you to navigate the property at leisure or head for a refreshing ride to the beach. Our Salishan Adventure Concierge, an expert in crafting the perfect outdoor experiences, can guide you towards exciting adventures like exploring tide pools, fishing, crabbing, or simply finding the ideal spot to soak in the natural beauty.
The Aerial Park at Salishan
While tranquility in nature nurtures the soul, the adrenaline-fueled thrill of an adventure creates unforgettable memories. Catering to the thrill-seekers, Salishan Coastal Lodge offers an exhilarating Aerial park, a novel bike jump course, and access to incredible nearby hiking trails.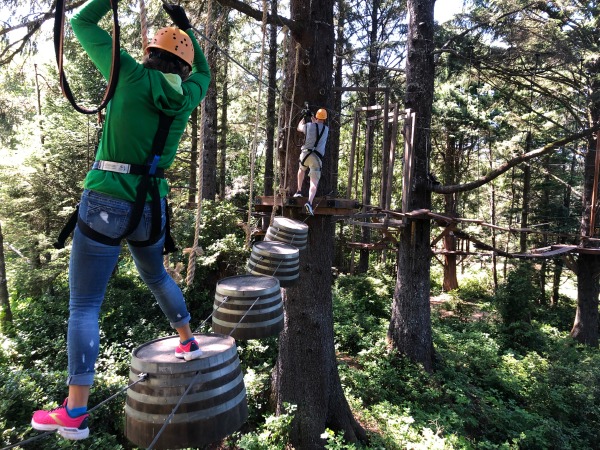 The quintessential Salishan experience is incomplete without exploring The Aerial Park. This self-navigated thrill includes 21 diverse elements nestled within the trees, offering you the freedom to choose your adventure, 15 aerial platforms, and a vertical ladder leading to a spectacular lookout platform.
Prepare yourself for a captivating journey high above the ground in the heart of the forest. Our Aerial Park is a self-guided adventure that allows you to experience the ancient rainforest from an entirely new perspective. Accompanied by trained monitors, you'll have the freedom to navigate your path amongst the treetops.
You'll be immersed in the spellbinding environment of the old-growth rainforest, which offers extraordinary sights and sensations that you can explore at your own pace. We are passionate about delivering quality guidance, fostering a spirit of encouragement, and sharing an invigorating experience you'll never forget!
Your adventure begins at The Adventure Collective shop, strategically located in the bustling Salishan Marketplace.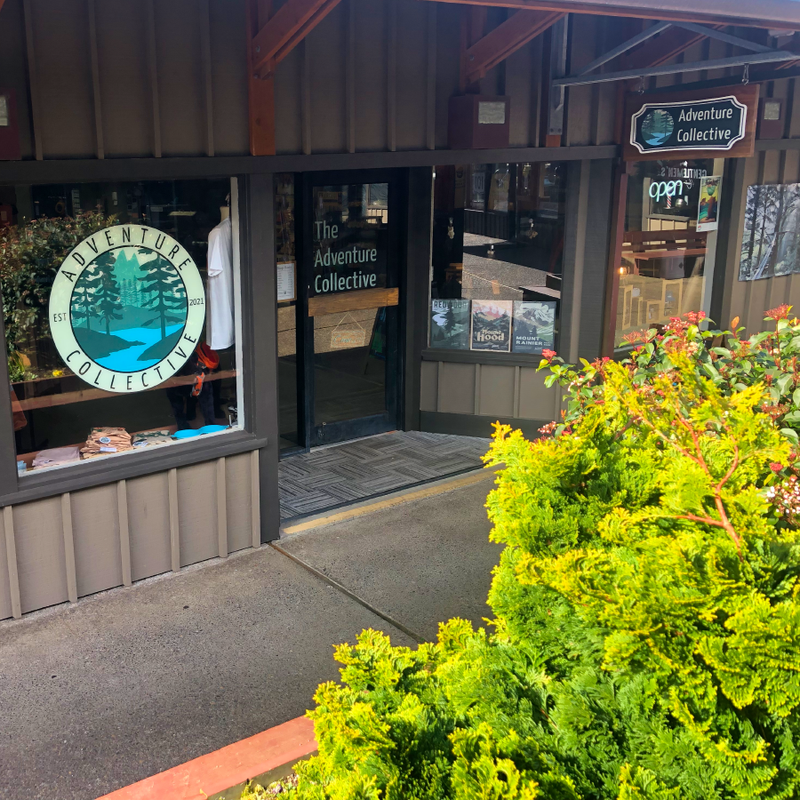 To ensure a smooth and efficient start to your aerial adventure, we recommend you arrive 15 minutes ahead of your scheduled time. This simple courtesy will help the check-in process run smoothly for everyone. If you're unsure where to find them, don't hesitate to give them a call at (541) 961-7140.
What to Expect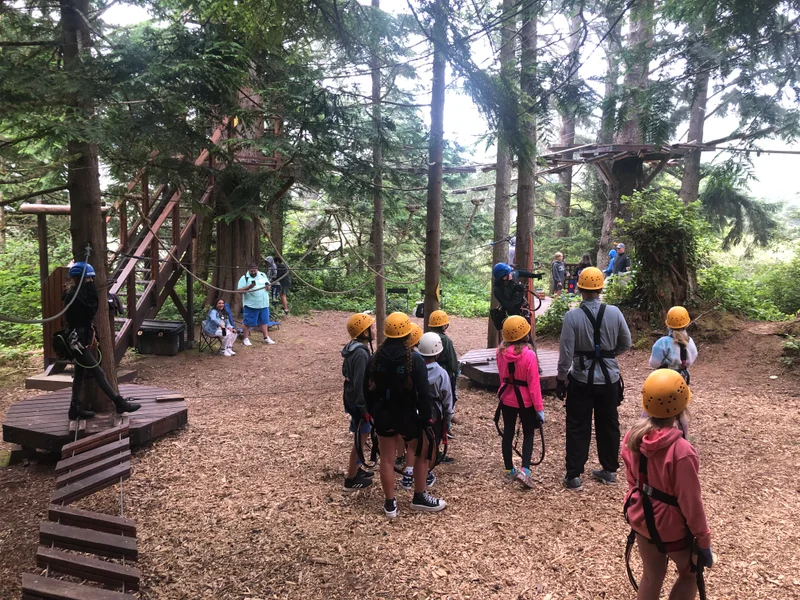 Once your journey begins, you can expect to be engaged for approximately 2 to 2.5 hours. This will include an introduction, gearing up at the marketplace, a scenic hike to the course, ground school training, and at least 45 minutes spent maneuvering the thrilling course.
Restrictions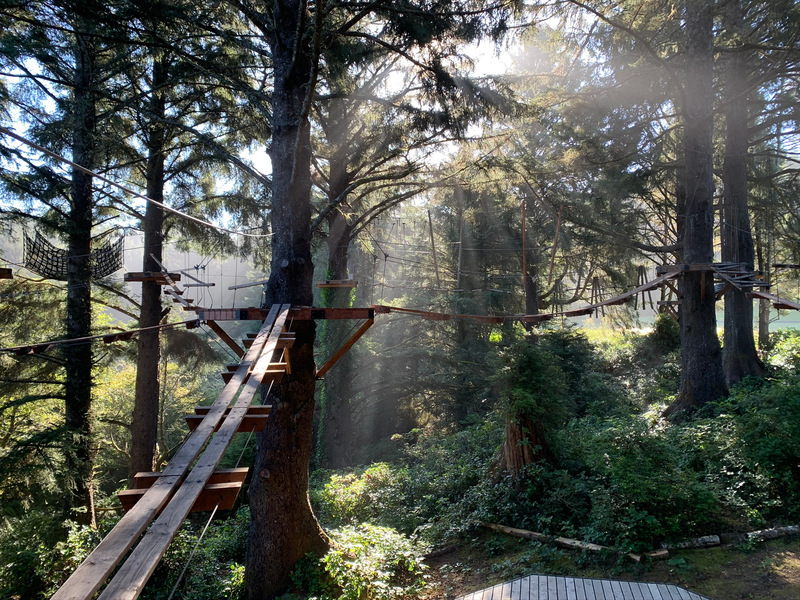 Before embarking on your treetop adventure, please note some essential restrictions. The minimum age requirement for participants is 8 years old, with no exceptions. Kids aged 8 to 12 must be accompanied by an adult on the course, with a supervision ratio of 1:1, while teenagers are free to explore independently. Participants must not exceed a weight limit of 275 lbs, and it is mandatory to wear closed-toe shoes and full-finger gloves for safety. Remember, the Aerial Park is open come rain or shine, so dress accordingly. Also, bear in mind that this is not a zip-line tour.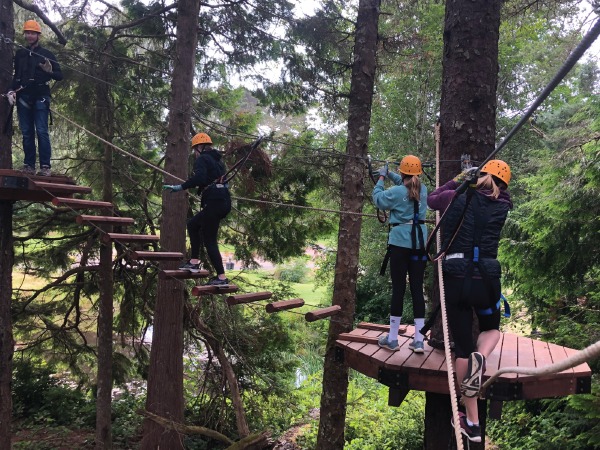 Salishan Coastal Lodge brings you the unique concept of 'coastal distancing', ensuring peace of mind amidst serenity. Salishan prioritizes their guests' well-being by implementing enhanced cleaning protocols and offering hassle-free flexible policies for those looking to book a stay.
Your Sojourn at Salishan
Alongside an array of relaxation and adventure opportunities, Salishan Coastal Lodge offers golfing experiences, an outdoor basketball hoop, indoor tennis courts, and an exquisite spa, currently operating with restricted services due to safety measures.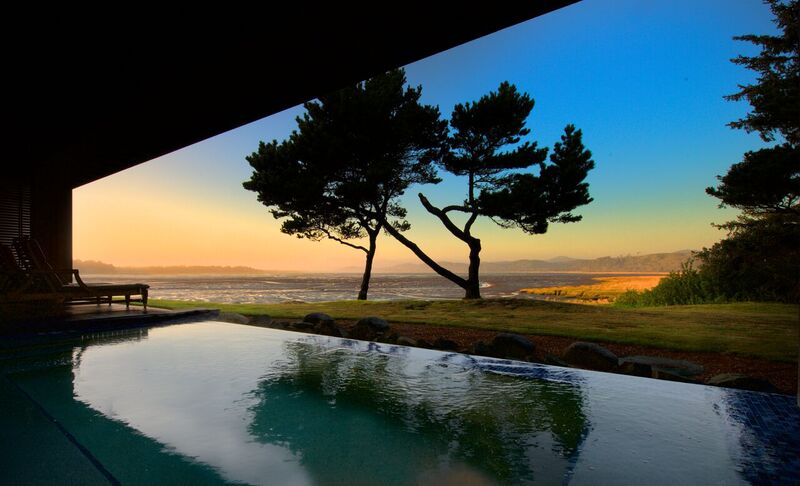 Savor lunch and dinner at their in-house dining facility or grab a quick breakfast to kickstart your adventurous day. They also offer all-day take-out services, with our coastal picnic meals being a guest favorite. After you work up an appetite outdoors, you may be interested in trying the brand new Oshen's Chophouse located in the Salishan plaza. Feast your eyes on their Tomahawk Steak, a bone-in 32oz dry-aged Angus beef rib eye.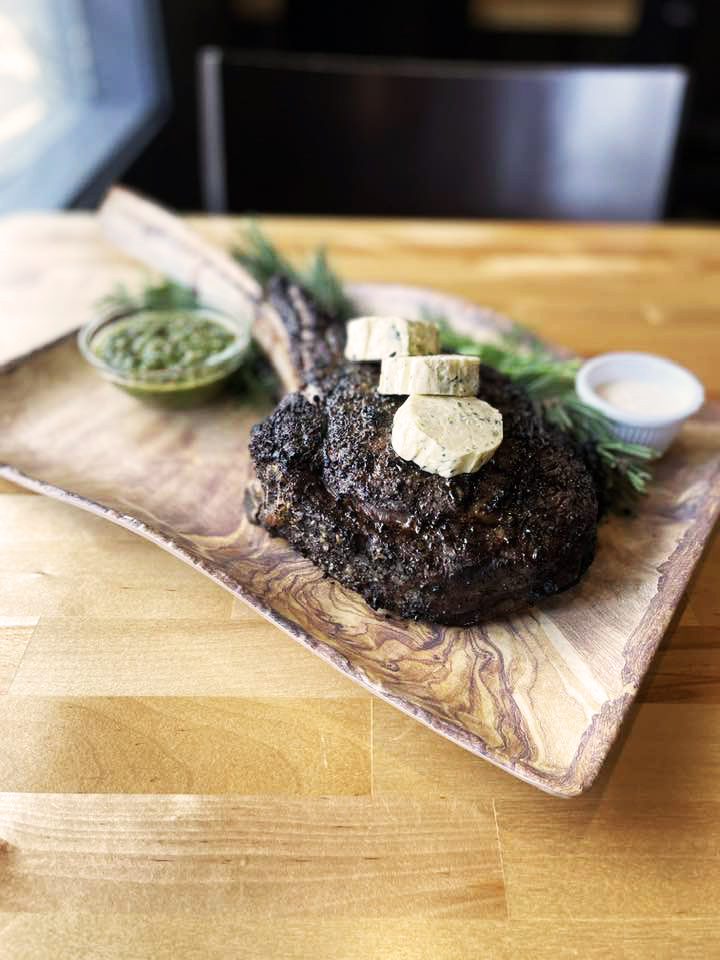 Learn more about the captivating Salishan Coastal Lodge and book your unforgettable stay here by hitting this button.
Soar amidst the treetops with Salishan's on-site Aerial Park – the only aerial adventure park on the Oregon Coast. Let their trained aerial guides assist in launching you into this unique self-guided experience. Overcome the course's 15 platforms and 20 obstacles – ranging from easy to challenging – during your adventure. Whether you're visiting the coast for the day or a guest at Salishan Coastal Lodge, we have exciting experiences waiting for you.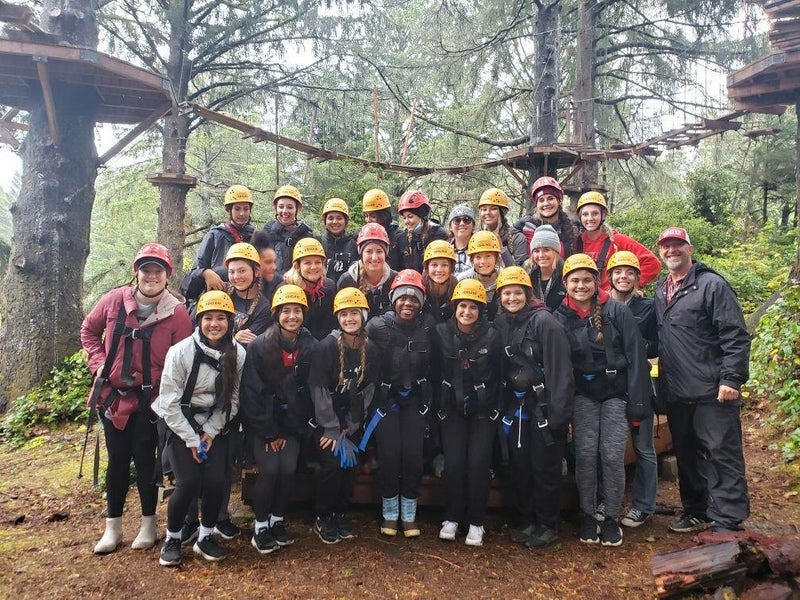 The Aerial Park operates in varying hours depending on the day and season. You can visit The Adventure Collective's website or call 541-961-7140 for more information.
Key Highlights:
15 aerial platforms nestled in the forest
20 diverse elements set up as a "choose your own route" layout
A vertical ladder climbing up a 70 ft lookout platform in a mighty Coastal Spruce
Experience includes:
Orientation and gearing up with trained Aerial Monitors
A nature hike to the course
Ground school practice session
Smart belay system (CLiC-iTs)
Additional Park Information:
The entire experience lasts 2 1/2 hours, including orientation, gear up, nature hike, ground school, and 45 minutes in the trees.
The maximum weight limit is 275 lbs.
Closed toe shoes and gloves are required.
The minimum age for participation is 8 (no exceptions).
Children aged 8 to 12 require adult supervision on the course.
The Aerial Park operates rain or shine, so please dress appropriately.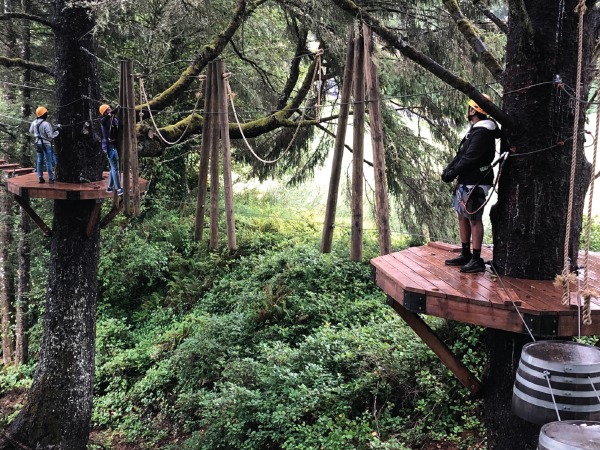 The Aerial Park map offers an enticing preview of the adventure that awaits. Approach at your own pace and rise to your challenge across 15 platforms of varying sizes and 20 elements, spanning three difficulty levels.
Hit the link here to head over and read more about the Aerial Park at Salishan.