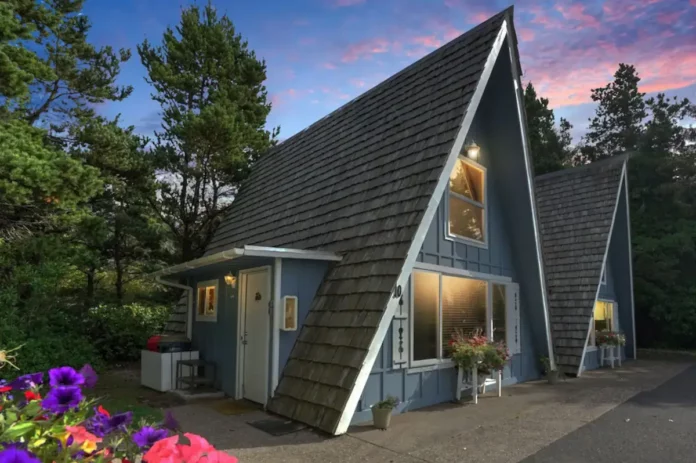 Nestled within the tranquil beachfront enclave of Alpine Chalets is a remarkable getaway that whisks you back to the carefree times of 1969. The Dude's Abode, a beautifully restored A-Frame chalet, stands as a beacon of timeless charm in this quaint oceanfront hamlet at Otter Rock, Oregon.
Otter Rock is a charming, unincorporated community nestled in Lincoln County, Oregon. Positioned conveniently on U.S. Route 101, it holds a prime spot along the picturesque Oregon Coast, effortlessly drawing in those with a love for coastal beauty and tranquility.
RELATED: Oregon Coast | Towns, Things To Do, Best Beaches, Coastal Maps
Perfectly situated for exploration, Otter Rock lies a mere 5.4 miles to the south of the world's smallest navigable harbor, Depoe Bay. Equally accessible is the bustling coastal city of Newport, found just 8 miles to the north, offering a myriad of attractions and activities for visitors of all ages.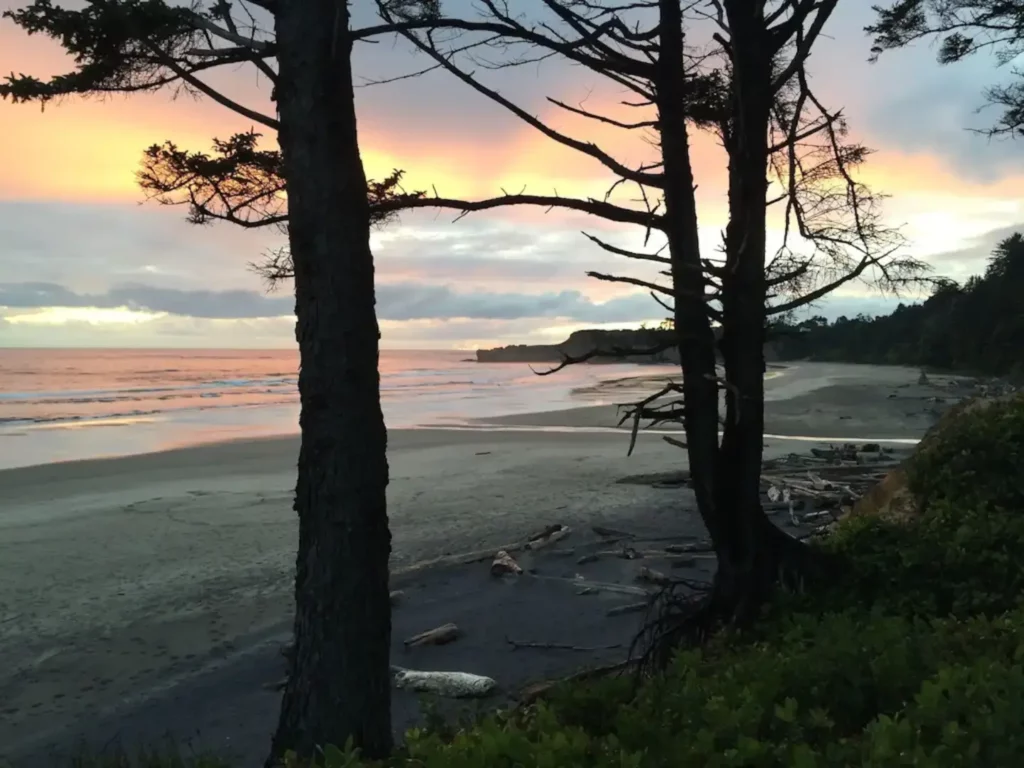 Much like its namesake from the beloved classic film "The Big Lebowski," The Dude's Abode emanates an air of effortless cool and laid-back charm. Just as the Dude himself would appreciate, this A-Frame Airbnb promotes a relaxed, carefree vibe — a place where you can easily imagine unwinding with a White Russian in hand after a day of riding the waves or exploring the nearby Otter Rock community.
Here, you're encouraged to embrace the philosophy of "the Dude abides," taking life as it comes and finding joy in the simple pleasures, surrounded by the breathtaking beauty of Oregon's coast.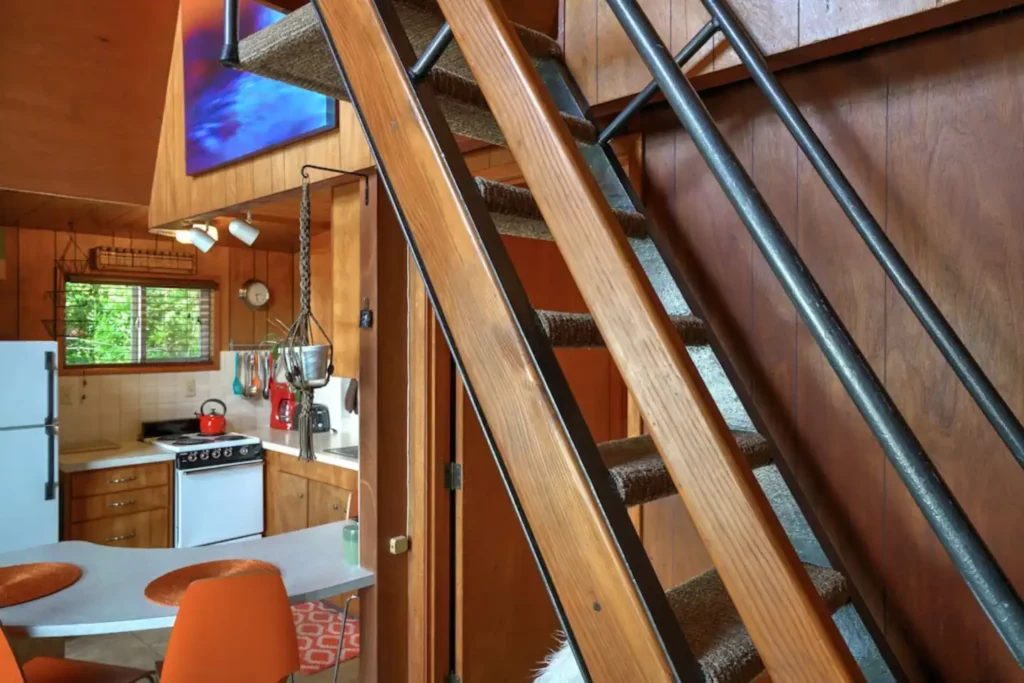 Occupying a lush seven-acre landscape dotted with other private chalets, this enchanting abode evokes a sense of community while maintaining your need for privacy. If you're an aficionado of vintage surf culture, a free spirit craving an escape from the ordinary, or simply someone looking for a rejuvenating coastal retreat, The Dude's Coastal Oasis is your ideal destination.
Basking in the glow of its 1969 restoration, this cozy A-Frame chalet spans a compact but well-utilized 656 square feet.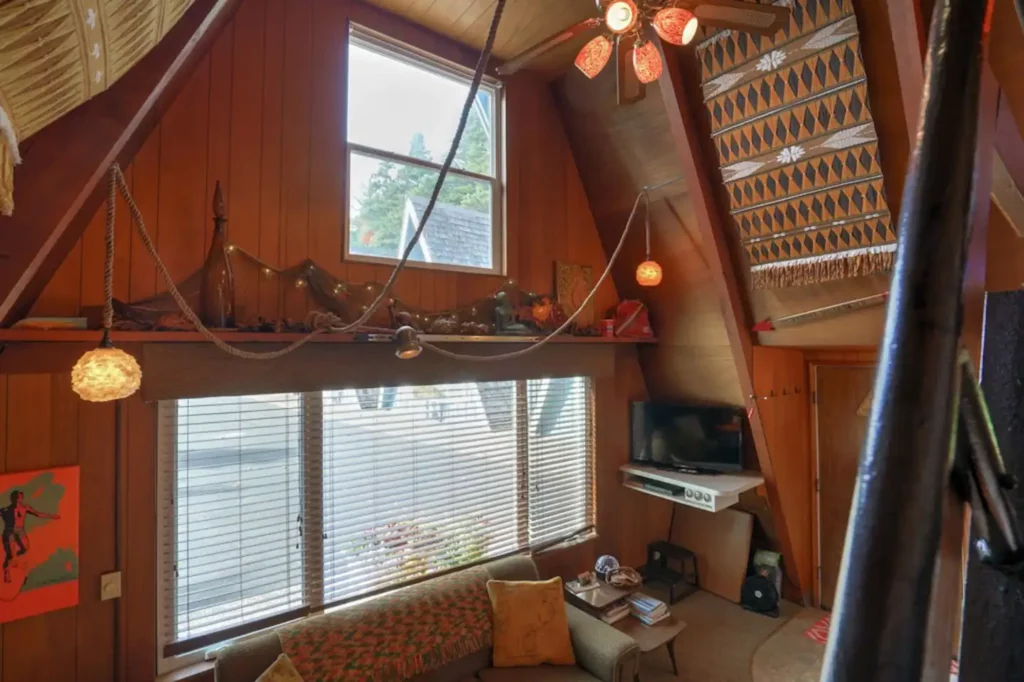 The main level houses a fully-equipped kitchen, a welcoming living room graced with vaulted ceilings, an intimate bedroom, and an ensuite bath.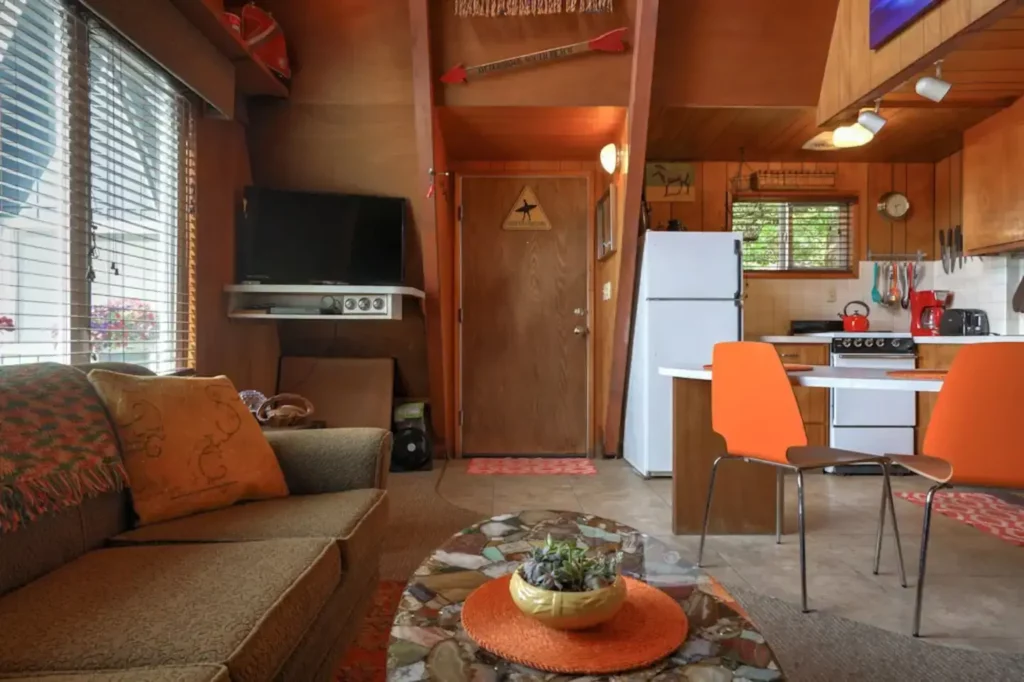 A charming open loft, accessible via a ladder, crowns the chalet, offering twin beds, a built-in desk, and a tantalizing glimpse of the ocean through the seaside pines.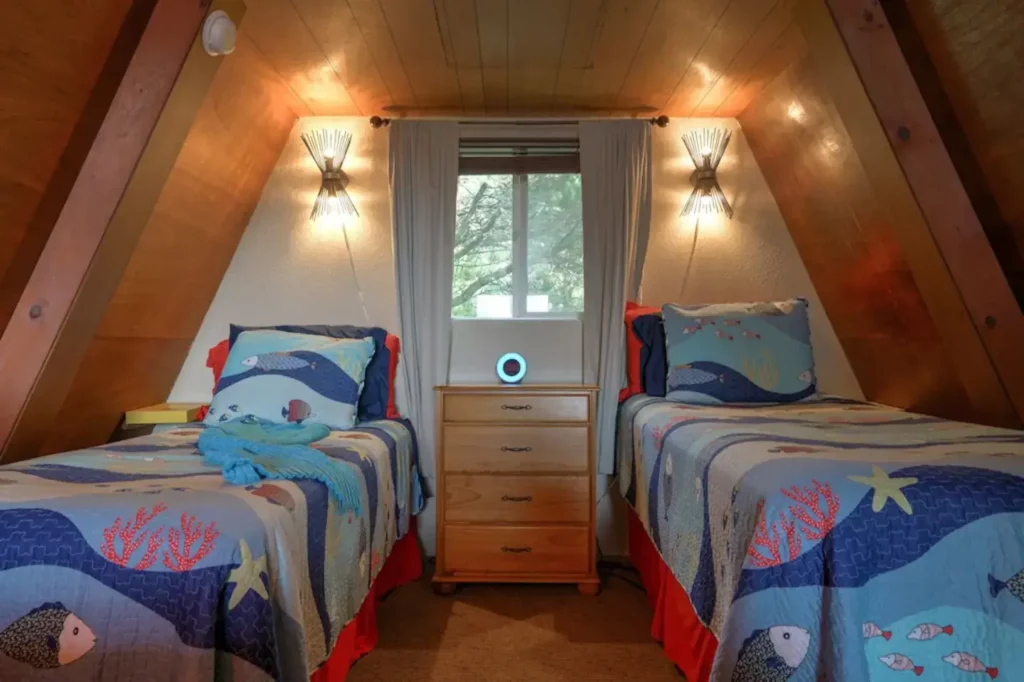 While the loft may not be suitable for toddlers or younger children, it serves as a perfect sanctuary for older kids or adults seeking a quiet retreat. The unique cabin-style layout of the chalet fosters a sense of close-knit camaraderie – ideal for families, couples, or solo adventurers who relish shared experiences.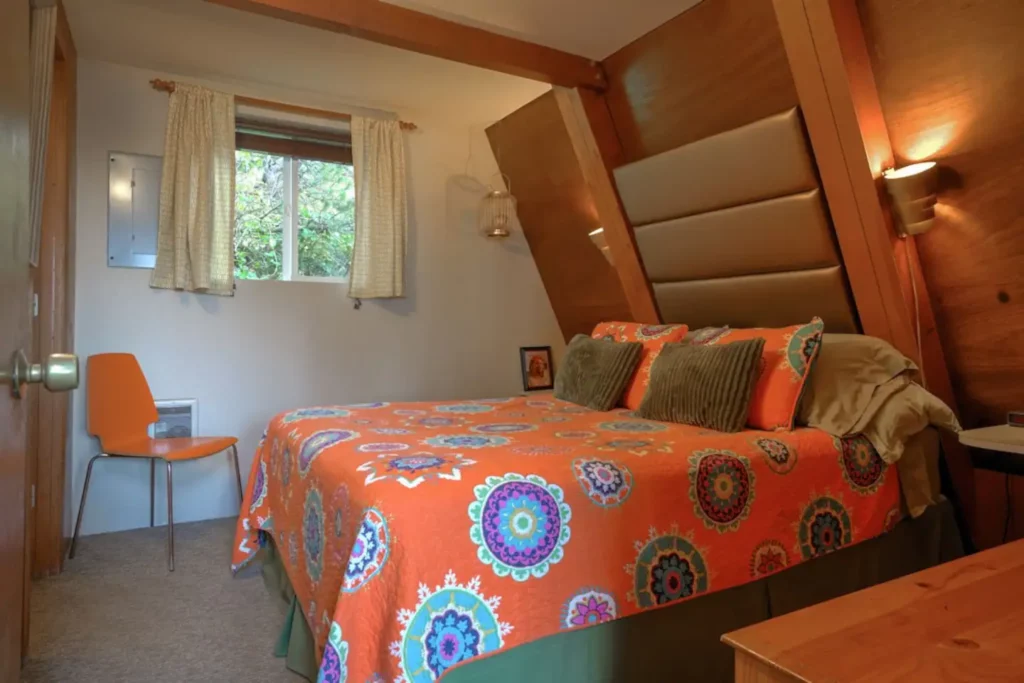 The Dude's Coastal Oasis caters to those who appreciate the authenticity of its 1969 aesthetics while also valuing the comforts of modern living. This delightful blend makes it a hit with guests, and should it be booked during your preferred dates, the newly listed "Mermaid's Rest" offers a similar enchanting experience within the same village.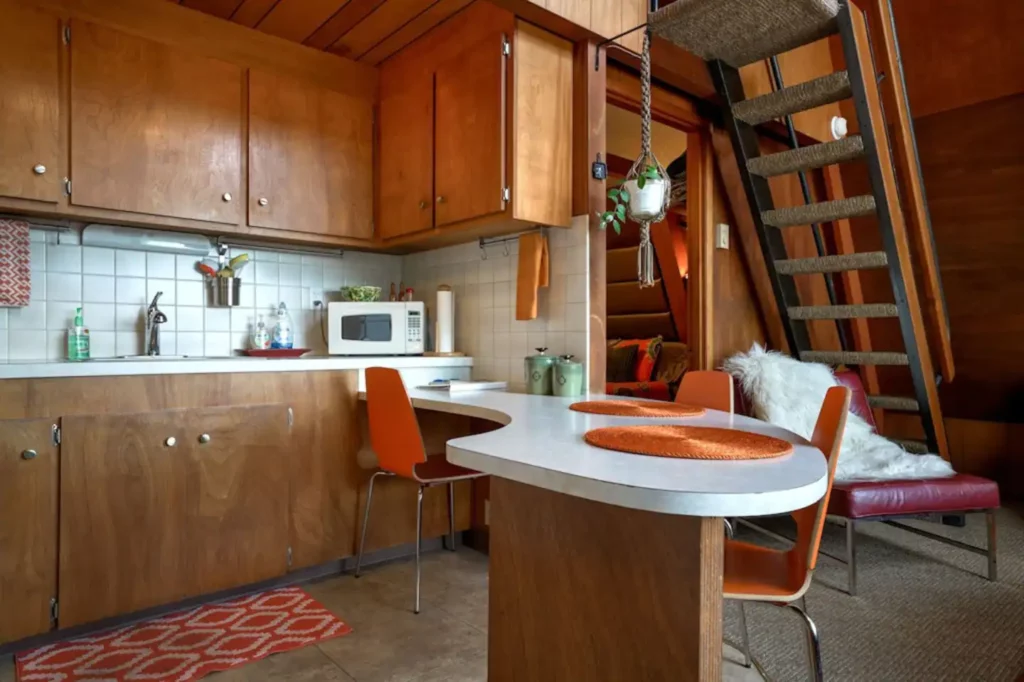 Guests at the Dude's Coastal Oasis are treated to more than just an enchanting chalet. The expansive grounds brim with amenities such as fire pits, barbecue areas, and park benches. A playground awaits the younger guests, while the rest can immerse themselves in the verdant grassy expanses and mystical forested areas.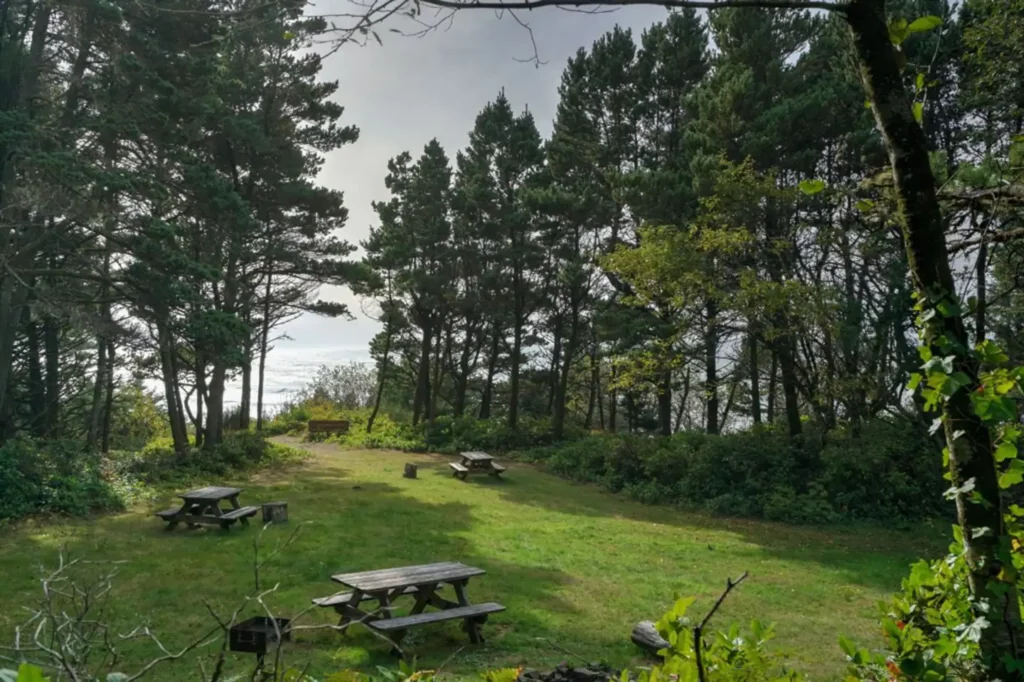 Unlike much of the coast, which demands strenuous stair-climbing to access the beach, the Alpine Chalets community offers a meandering pathway leading directly to the surf. This exclusive access leads to a less crowded stretch of sand, offering a long and sweeping vista from the Devil's Punchbowl in the north to the Yaquina Head Lighthouse in the south.
RELATED: Oregon's 11 Most Majestic Lighthouses
Parking is conveniently available, with two assigned spaces at the far south end of Otter Crest Loop, marked "Alpine Chalets." For those wanting to explore beyond this idyllic retreat, both Newport and Depoe Bay are just a 10-minute drive away.
RELATED: Newport, Oregon – Fun Things To Do, Best Beaches, Where to Eat
In this day and age, it's rare to stumble upon a haven that harks back to a simpler time while still offering all the conveniences of the modern world. The Dude's Coastal Oasis does precisely that, making it a must-visit sanctuary on Oregon's breathtaking coast. So pack your bags and let your spirit ride the waves of nostalgia at this one-of-a-kind seaside retreat.
You know what really ties this A-Frame together though? The Dude's rug.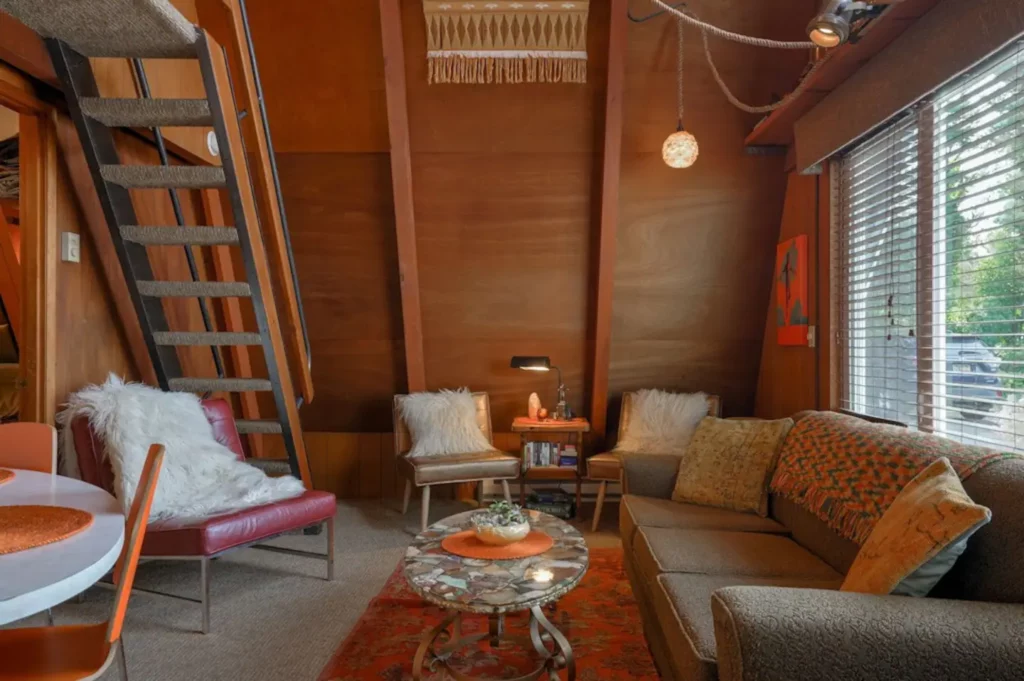 Ready to book now? Check out The Dude's Abode A-Frame Private Ocean Access at Airbnb.com.