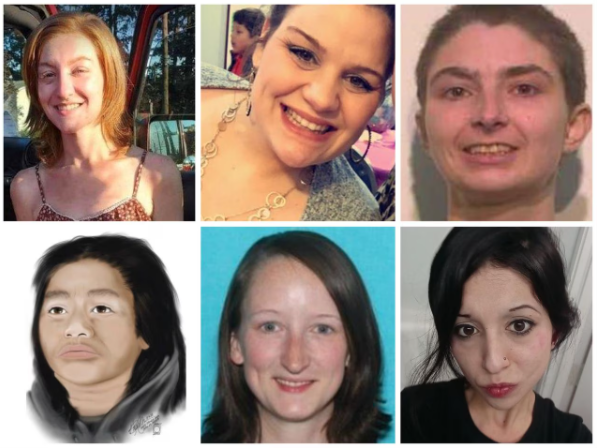 Key Takeaways
Six women, all under 40, found dead within a 100-mile radius of Portland in the past three months.
Various law enforcement agencies, including the Portland Police Bureau, actively investigating the case.
It's yet unclear what, if any, links exist between the women's deaths.
The public and media are speculating a potential serial killer might be at large.
Portland, Oregon, a city usually celebrated for its thriving arts scene, vibrant food culture, and picturesque landscapes, is currently gripped by a chilling mystery. Six women, all under 40, have been found dead within a 100-mile radius over the past three months. Each discovery took place in isolated, often wooded areas, sparking concerns among local residents about a potential serial killer on the loose.
Sign up for monthly emails full of local travel inspiration and fun trip ideas. In each newsletter we'll share upcoming events, new things to do, hot dining spots and great travel ideas.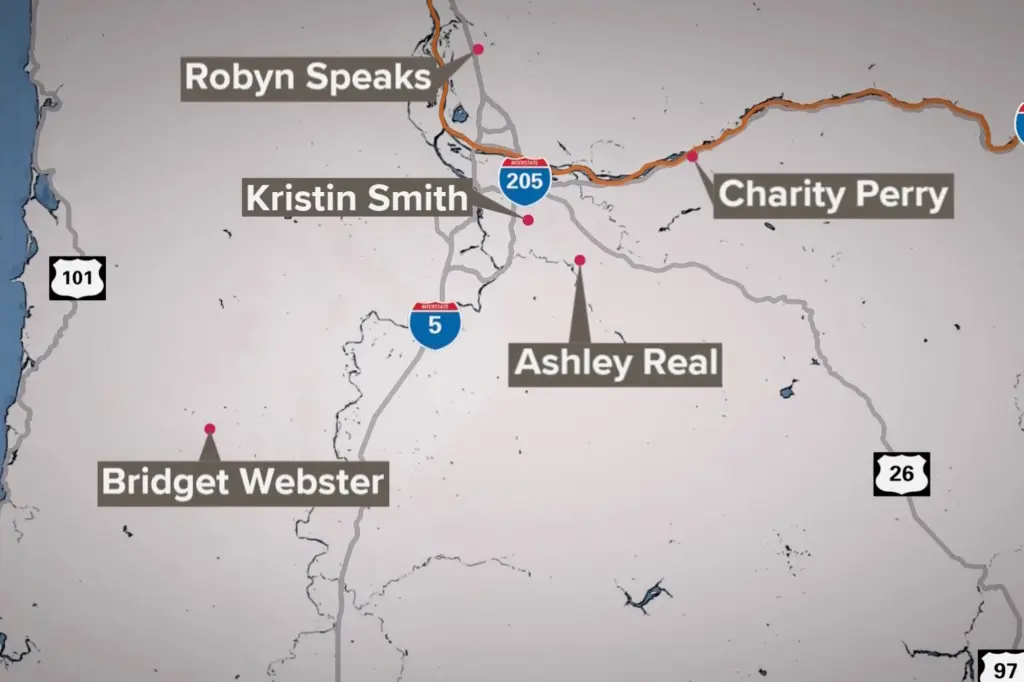 These gruesome discoveries are currently under investigation by the Portland Police Bureau and sheriff's offices in Multnomah, Polk, Clark, and Clackamas counties. It is still unclear what, if anything, connects these tragic deaths and disappearances. Each victim was believed to have lived in or frequently visited Oregon. On two occasions, bodies were found on the same day, with two of the women discovered dead less than three miles apart in Southeast Portland.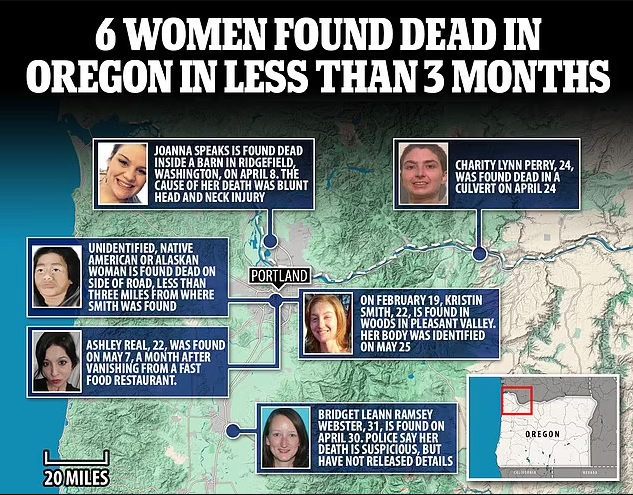 Amid rising speculations, Sgt. Kevin Allen, a spokesperson for the Portland Police Bureau, stated that while they have been receiving numerous inquiries about the six deaths, they could only comment on the two cases under their purview.
Below is a timeline of the chilling discoveries and brief details about each victim:
Kristin Smith (22, Gresham) – Reported missing on December 22, her remains were found on February 19 in a wooded area in Southeast Portland's Pleasant Valley neighborhood. Cause of death is yet to be determined.
JoAnna Speaks (32, Oregon) – On April 8, her body was found inside an abandoned barn in Ridgefield, Washington, located about 22 miles north of Portland. She died due to blunt head and neck injuries, and investigators believe her body was moved to the location after death.
Charity Lynn Perry (24) – Her body was found in a culvert near Ainsworth State Park in east Multnomah County on April 24. She was frequently seen in downtown Portland at the beginning of March. Details about her death have been withheld due to an ongoing investigation.
Unidentified woman – Another woman was found dead on April 24 near Southeast Portland's Lents neighborhood, less than three miles from where Smith's body was found. The woman is yet to be identified, but is believed to be of Native American or Native Alaskan descent, aged between 25 and 40.
Bridget Leann Ramsey Webster (31, Milwaukie) – Webster's body was discovered on Harmony Road near Mill Creek in northwest Polk County on April 30. Her death is being treated as suspicious.
Ashley Real (22, Portland) – She disappeared on March 27 and was last seen leaving a fast-food restaurant in Southeast Portland. Her remains were found on May 7 in a heavily wooded area in the Eagle Creek region.
A representative from the Clackamas County Sheriff's Department, responsible for probing one of the recent deaths, confirmed that their detectives are actively seeking potential links.
"Like we always do in such investigative situations, our sleuths are chasing every lead in this specific case, taking into account a multitude of tips from concerned citizens and feedback on social media platforms," the representative revealed to The Post. "In collaboration with allied agencies, we're trying to ascertain if there's a correlation between this incident in Clackamas County and any other incidents throughout the area."
Similarly, the sheriff's departments of Polk and Multnomah counties indicated that they are in discussions with cooperating entities regarding the fatalities.
As the city grapples with the growing fear and speculation, local authorities remain diligent in their pursuit of answers. Yet the shadow of the unanswered question looms large: Are these deaths connected? Or is it mere coincidence that these six young women have met tragically similar fates? As investigations continue, Portland residents remain on edge, hoping for a swift resolution and justice for the victims.