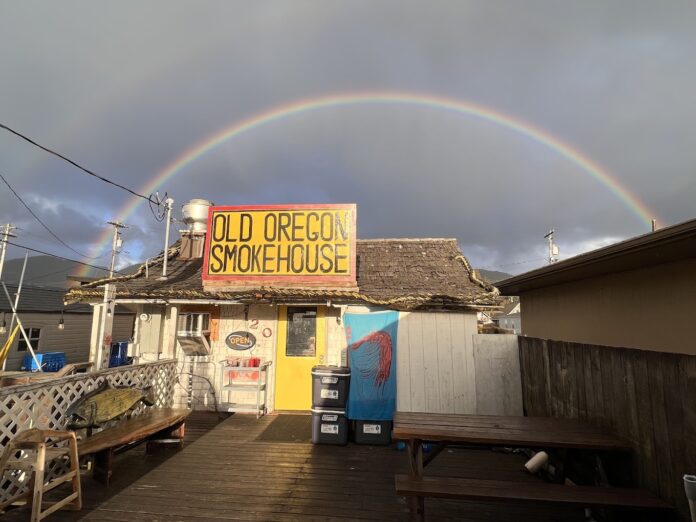 If you're anything like me, when you're on the coast you have to eat seafood at least once. How could you not take advantage of the bounty of the ocean right there at your fingertips? Of course you have tons of choices up and down the 101, but the Old Oregon Smokehouse in Tillamook may just be at the top of that list!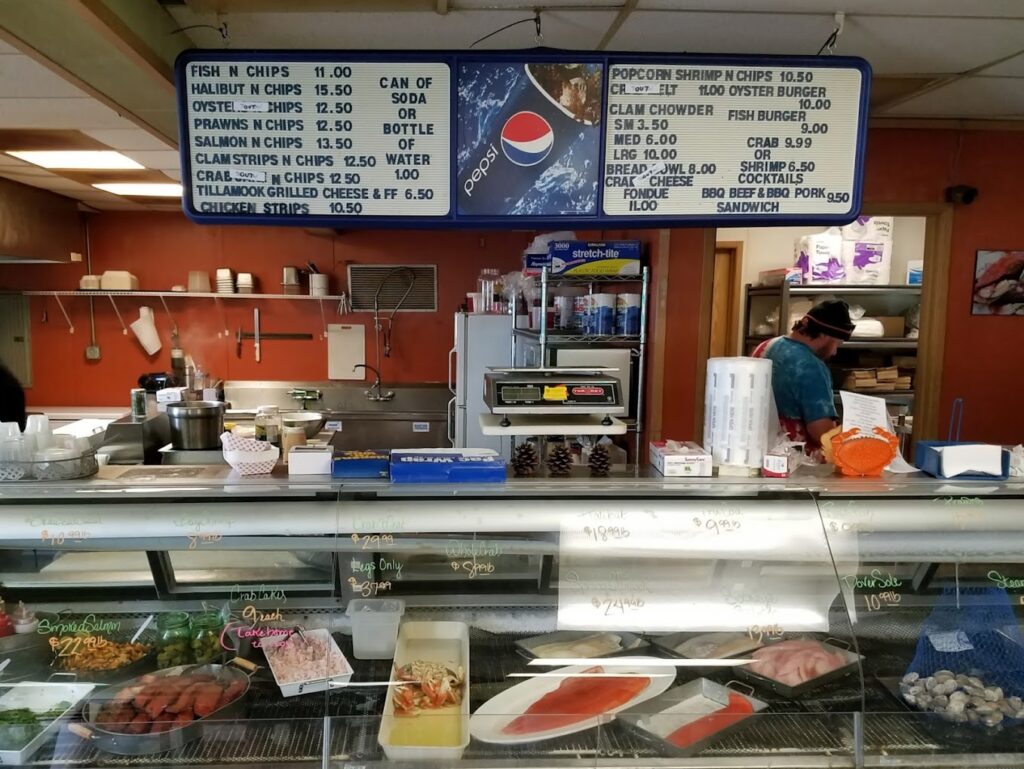 To be fair, the Smokehouse is nothing fancy to see and to some it may look like a hole in the wall that you wouldn't give a second glance. But looks can be deceiving! It's simply because they put all their time and energy into getting the absolute freshest seafood on the coast and whipping it up into some of the tastiest food on the Oregon coast! Don't be thrown off by its modest facade. 
When you walk into the Smokehouse you'll be greeted with a display case full of their fresh catch, which you buy to take home and prepare yourself. Or, if you feel like staying, order at the counter and find a picnic table on their lovely outside patio. The one downside of the Old Oregon Smokehouse is that there's very little seating inside, so if the weather's not agreeable you may need to make plans to take the food to-go. 
RELATED: 17 Oregon Coast Hikes That Will Leave You Speechless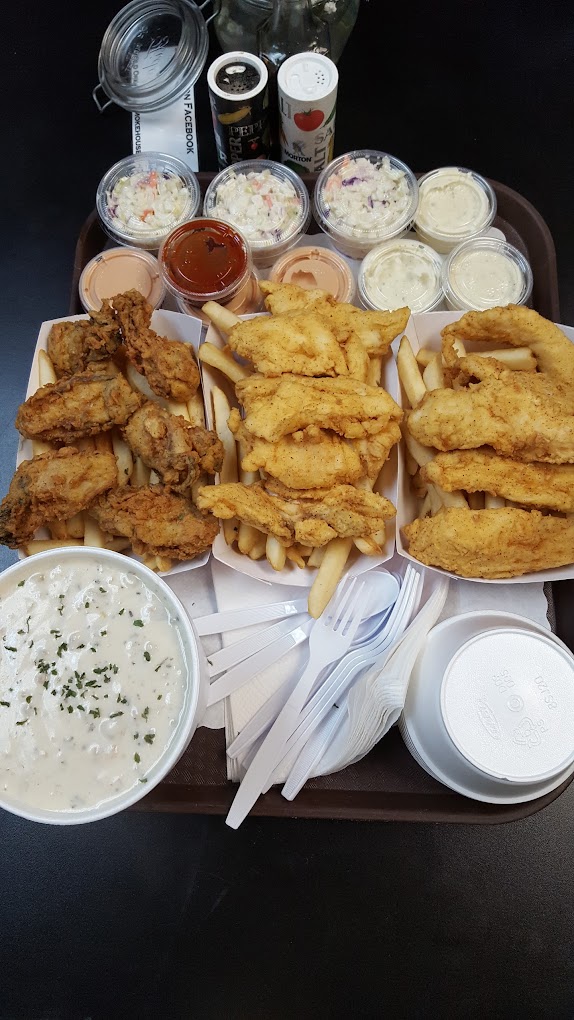 Everything here is made in house and the only store-bought items you'll find are bottled ketchup and hot sauce. The Smokehouse has a decidedly funky feel with most of the staff donning the restaurant's signature tie-dyed shirts (you can also purchase one of your own as a keepsake!).
Their entire menu garners praise from its legion of dedicated customers, but some standout items are their lobster melt, scallops, popcorn shrimp, smoked salmon and tuna, and smoked oysters that have just a hint of brown sugar to crisp up the edges to achieve the perfect pairing of smoky and sweet. Customers also love the fried cod and salmon that's breaded right before they fry it so everything is as fresh as can be. Plus, the prices are more than reasonable for the portions you get and the quality.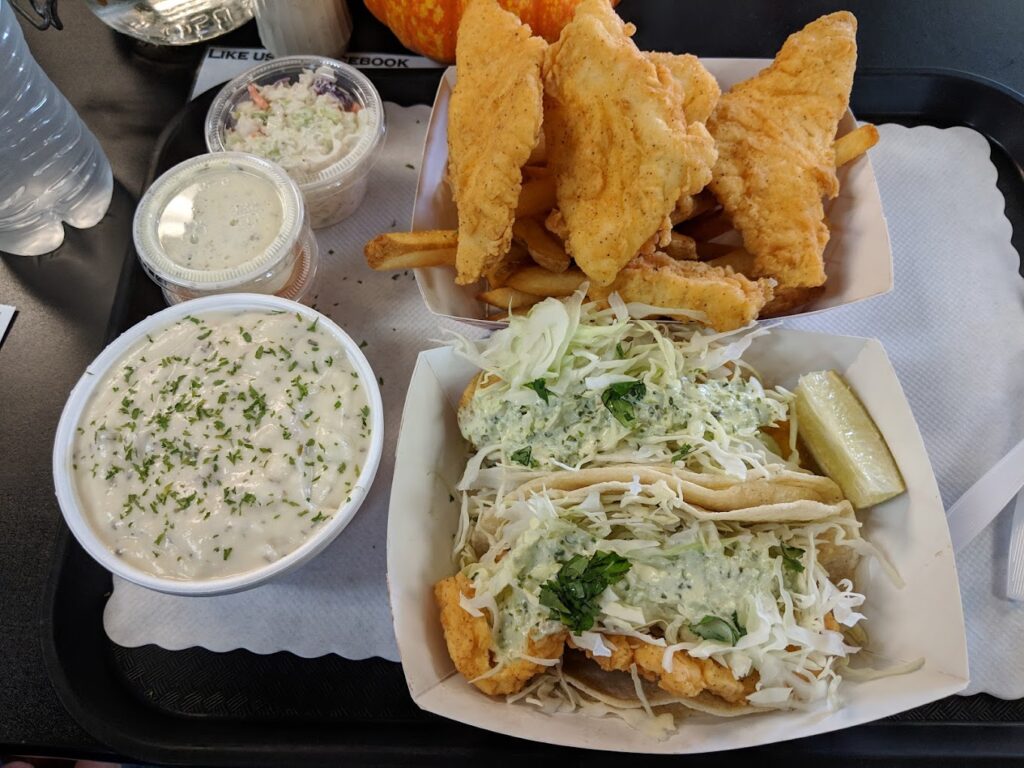 And of course, I'd be remiss if I didn't mention the chowder which is thick, creamy, and made with fresh clams and perfectly cooked potatoes—some of the best on the Oregon coast! Folks especially like their chowder bread bowl that's made with a sweeter and lighter bread than a traditional sourdough.
Another distinctive feature of the Old Oregon Smokehouse is their wall of hot sauces which are great for the brave eater to try out on their food. They have an impressive selection that are available for purchase, including some hilarious names like (and a word of caution to our more sensitive readers—it's about to get explicit): "Anal Angst X-Hot Sauce," "Butt Pucker XX-Hot Sauce," and "Colon Cleaner."
RELATED: Oregon Coast Chowder Roundup: 6 Spots That Serve The Best Clam Chowder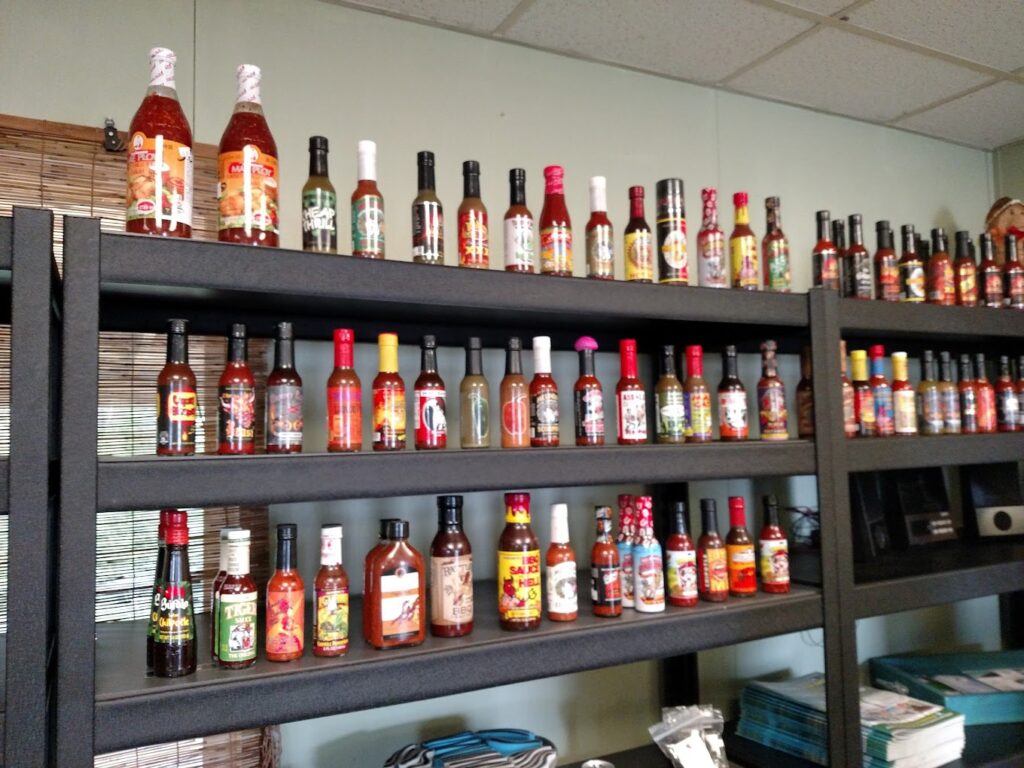 The hours can be a little tricky (12:00pm to 6:00pm every day), but it does make a great spot for lunch. Another bonus about the Old Oregon Smokehouse? It's right across from Tillamook Creamer so you can pop across the street to the Creamery to get a scoop of ice cream for dessert! An early dinner is also doable, but note that some days they may close early if they run out of food.
Locally owned by the Brecht family, there's another location in Rockaway Beach, about 20 minutes north on the 101. The Brechts have perfected their craft and have developed lasting relationships with all the local fishermen, bringing you the freshest seafood available. And although Rockaway Beach was opened first, the Tillamook location has been going strong and catching up to Rockaway's popularity for over a decade now.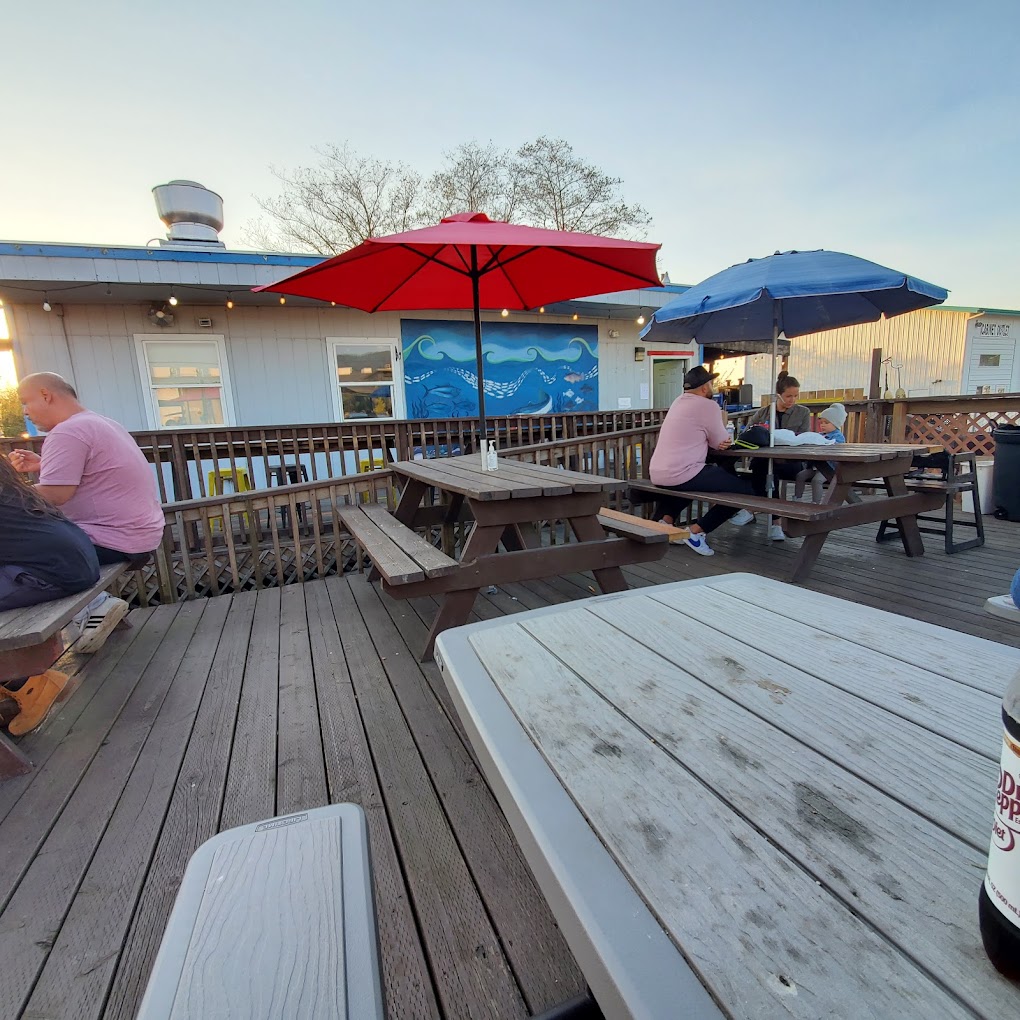 The Old Oregon Smokehouse is a true gem that you simply can't pass up. With friendly employees, fast service, and phenomenal seafood, this will be your new favorite restaurant!
Address: 3800 Oregon Coast Hwy, Tillamook, OR
Phone: (503) 842-2383
Hours: Every day, 12:00pm to 6:00pm