Sometimes, you just crave a donut. And not just any donut, but a warm, fluffy, perfectly fried ring of dough that simply melts in your mouth, exploding with flavors and sweetness. We all know about the popular spots like Voodoo Doughnuts, but let me tell you about a hidden gem in Portland that has truly mastered the art of donut-making: Annie's Donuts.
Annie's stands apart from upscale coffee and donut establishments in every aspect. It lacks the luxurious embellishments found in these establishments: no captivating artwork adorns its walls, no wireless internet connection is available, and there are neither plush couches nor comfortable lounge chairs to relax on.
Furthermore, there are no expert baristas behind the counter. Instead, Annie's offers a humble setting where patrons occupy molded plastic booths overlooking the parking lot. The staff, although devoid of pretentiousness, exudes a genuine sense of pride in their craft of creating and selling delectable donuts.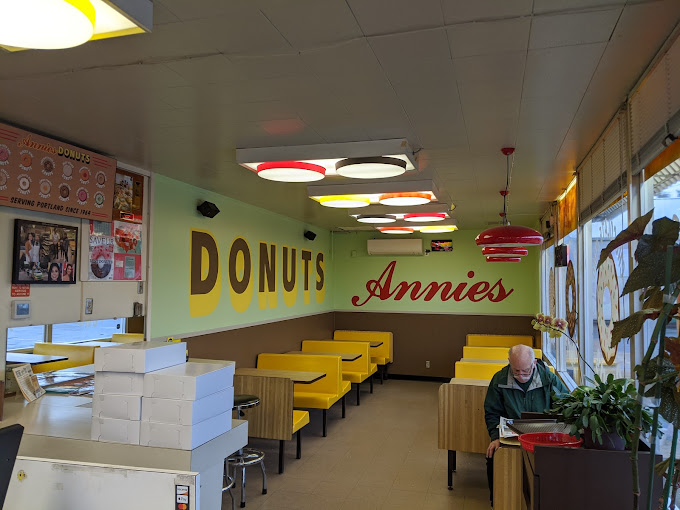 Nestled in the heart of Portland, Annie's Donuts may not catch your eye from the outside. It's a humble, no-frills neighborhood shop that has been satisfying the city's donut cravings for years. But don't let its unassuming appearance fool you; Annie's is a haven for those seeking magically delicious donuts.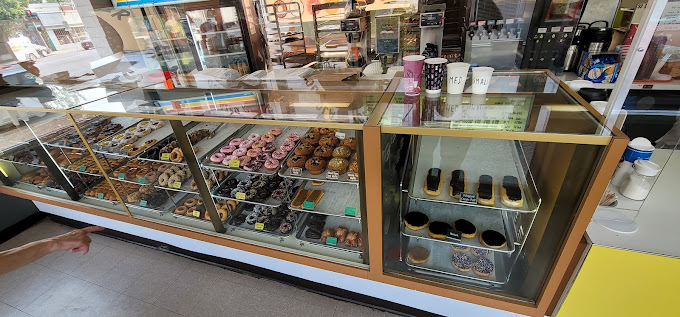 Annie's Donuts offers a wide array of classic donuts that will make your taste buds sing. From mouthwatering maple bars to old-fashioned favorites, they have it all. And the best part? Each and every donut is made fresh every single morning. You can always count on the heavenly aroma of freshly baked donuts when you step through their doors.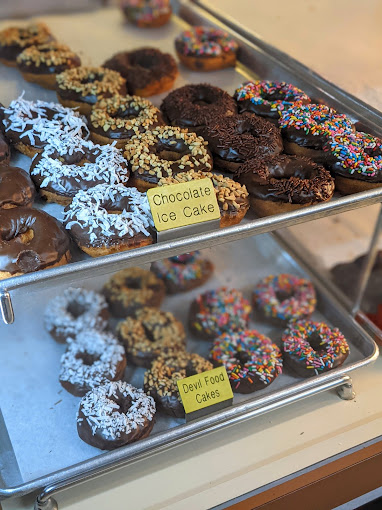 This little shop has received its fair share of recognition over the years. In fact, Saveur Magazine named Annie's one of the top 50 donut shops in the entire country. That's quite an impressive feat for this unassuming spot. Trust me when I say, once you try their donuts, you'll understand why they've garnered such acclaim.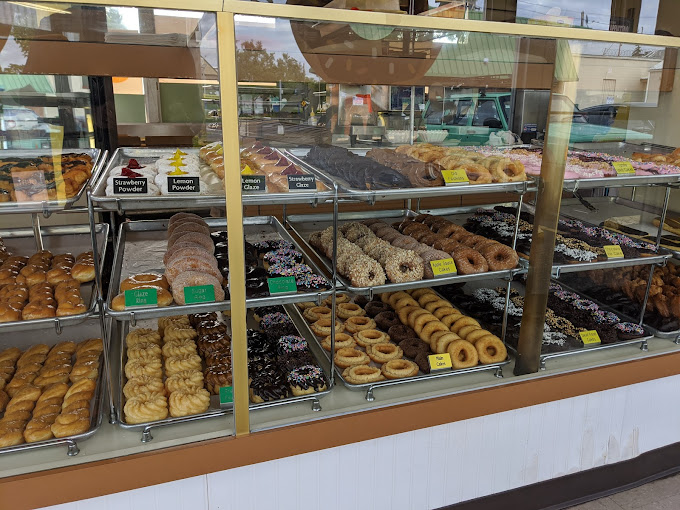 Whether you're in a hurry and need to grab some donuts to go, or you want to savor your treat in a cozy setting, Annie's Donuts has you covered. You can take your box of donut delights and enjoy them wherever you please, or you can settle into one of their inviting yellow booths. Picture yourself taking a bite of a delectable donut while sipping on a steaming cup of coffee or a refreshing glass of milk. It's a little slice of heaven right here in Portland.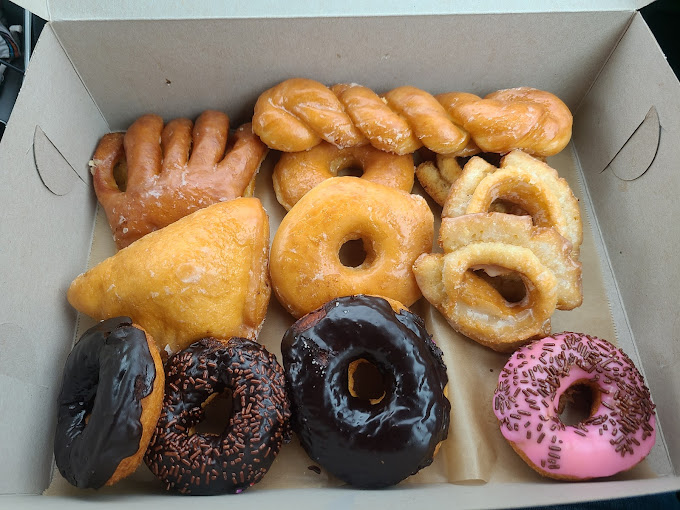 And here's the best part: Annie's Donuts is open every single day of the week. So, no matter what day it is, you can satisfy your donut cravings. They open bright and early at 5 am and keep their doors open until 10 pm from Monday to Friday. On the weekends, they close a bit earlier, at 1 pm. It's like they know that donut cravings don't follow a strict schedule.
So, the next time you find yourself in need of a donut fix in Portland, make sure to swing by Annie's Donuts. It may not look like much, but behind those doors, you'll find some of the most heavenly, mouthwatering treats the city has to offer. Trust me, your taste buds will thank you.
Address and phone: 3449 N.E. 72nd Ave.; 503-284-2752