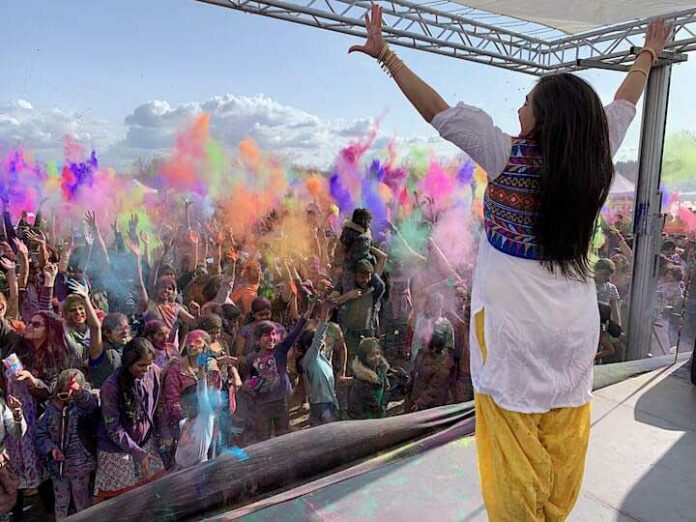 Ever visited the gem of Sauvie Island, Topaz Farm? Known previously as Kruger's, this farm near Portland has some unique offerings. It serves as a beacon for sustainable agriculture, providing the freshest produce cultivated either right there on the farm or sourced from neighboring farms practicing environmentally friendly farming methods. That's commendable, right?
But the offerings of Topaz Farm extend beyond its lush, eco-friendly produce. During the balmy spring and summer months, the farm serves farm-to-fork meals that tantalize your taste buds and satiate your soul. Yet, there's more to Topaz Farm than its fresh produce and meals.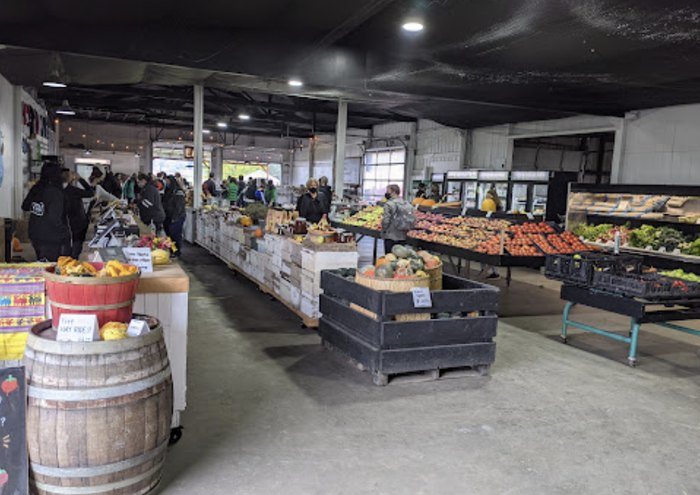 Topaz Farm is a hub for fun-filled events, and it's gearing up to host another remarkable event on May 27, 2023. The Holi Spring Festival will be returning for its second annual edition, and you're invited. Interested? Let's explore more about this vibrant spring festival set in the heart of Portland, Oregon.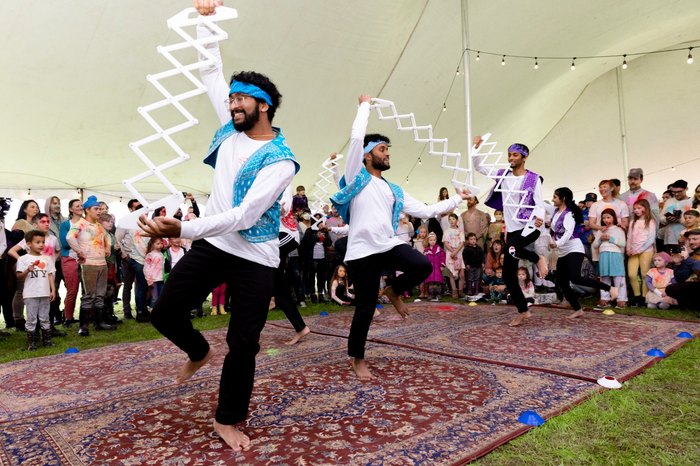 At Topaz Farm, you're treated to the most organic and flavorsome produce during the warm season, which typically spans from June to October. The farm ensures everything is grown sustainably, without the use of sprays, herbicides, or pesticides. When autumn rolls around, Topaz Farm becomes a haven for pumpkin lovers.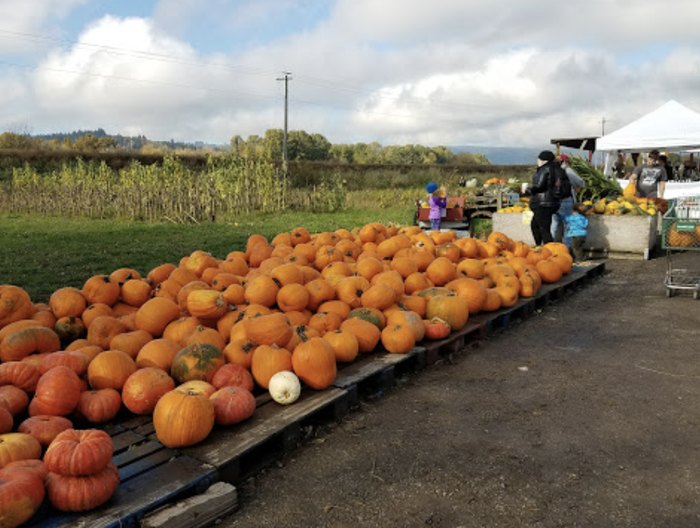 As we transition from spring, Topaz Farm is gearing up to celebrate its second annual Holi Spring Harvest Festival on May 27th, with an open invitation to all!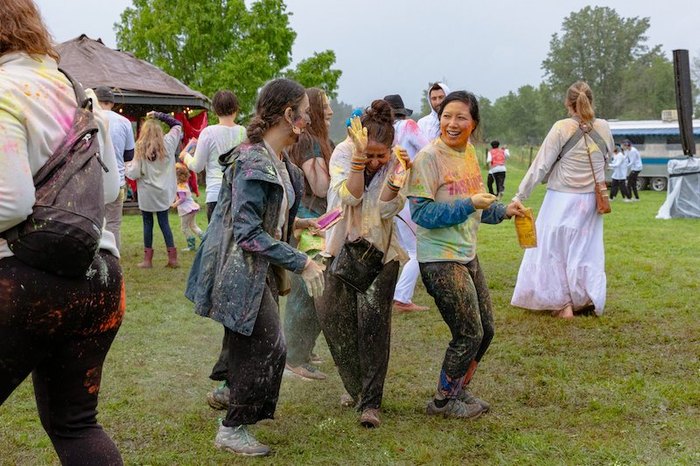 Prepare for an evening of music and dance. Featuring the renowned DJ Anjali and The Incredible Kid, their infectious Bhangra and Bollywood tunes are sure to get you on your feet. It's more than just a party; it's a celebration of the season.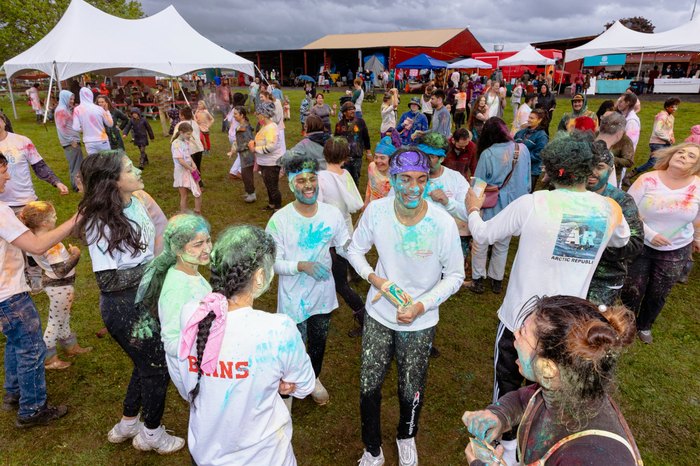 Food lovers are in for a treat as well. Expect a variety of delectable offerings. But perhaps the most exciting part of the festival is the Holi tradition of color throwing. The organic powder used at the event is sourced directly from India and made from flowers, seeds, and vegetables. Your entry ticket includes a packet of colors, so you can join in the fun without any additional preparations!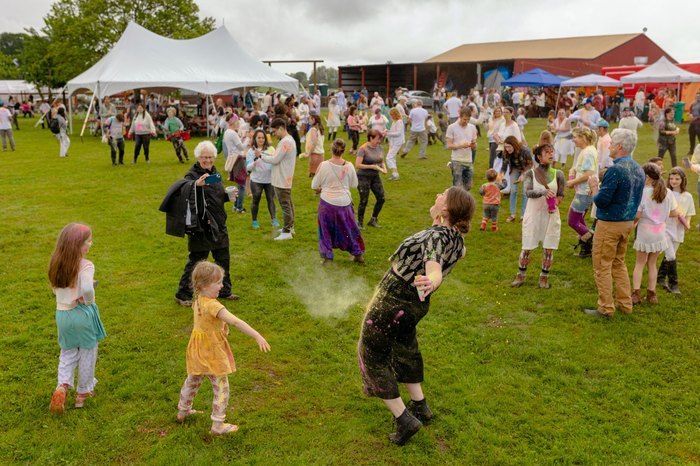 The tradition of throwing colored powder is a unique aspect of the Holi festival. Despite the actual Holi festival falling in March, the joy of the festival is timeless and can be celebrated anytime. Several legends in Indian culture explain the origins of this tradition, with the most popular one involving a woman surviving a pyre's flames, symbolized by the vibrant colors. Irrespective of the lore, Holi is a festival that celebrates love and color, making it one of the most visually stunning festivals of the year.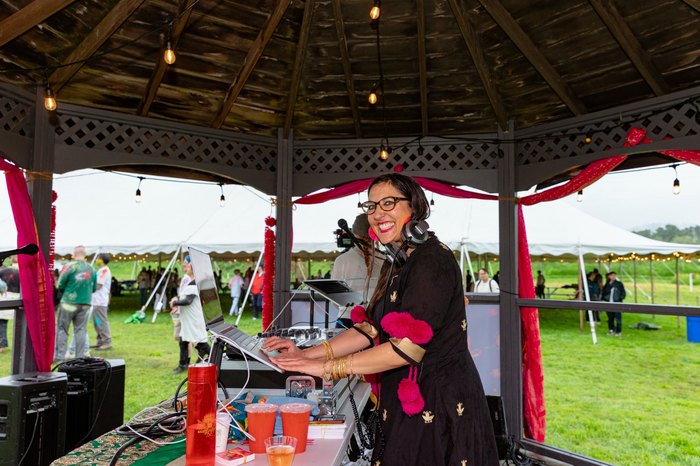 You are in for a sensory treat at this event. The combination of vibrant colors, infectious laughter, lively music, and the pastoral setting of Topaz Farm creates an immersive and joyous experience. Given the popularity of last year's event, make sure to secure your tickets in advance to avoid missing out on this grand celebration.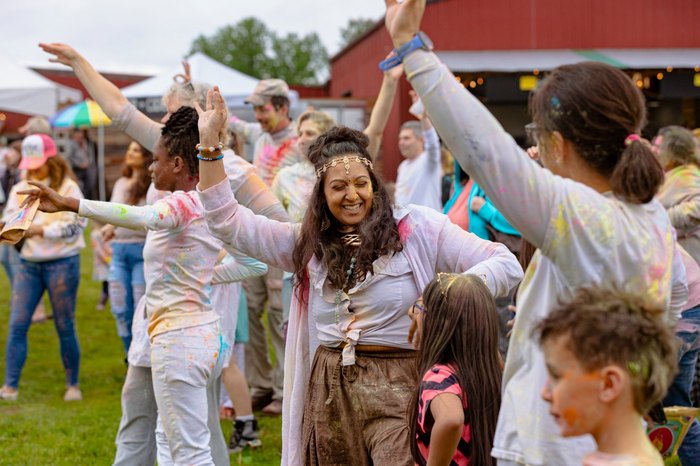 Immerse yourself in the spring festival in Portland, Oregon. Fall in love with the charm of Topaz Farm. Groove to the beats of DJ Anjali & The Incredible Kid. Enjoy the thrill of throwing colors, dancing, and witnessing others break into dance in the rustic farm setting. Don't let this opportunity pass; it promises to be one of Portland's standout events of the year!
Tickets/Farm Entrance:
General Admission: $25
Kids 6-16: $15
Kids 5 & under: Free
VENUE
Official site: Topaz Farm
17100 NW Sauvie Island Rd
Portland, OR 97231
Phone: (503) 504-8000