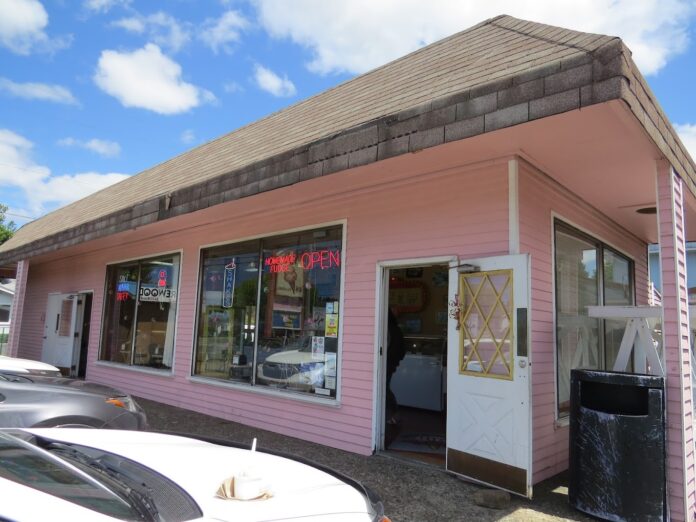 BJ's Ice Cream Parlor has steadily become one of the longest standing institutions in the beach town of Florence, Oregon. Started back in 1978, Brian and Jodie Cole (where the "BJ" comes from), made a home for themselves and their family in Florence and now have two locations in town including a bakery and ice cream plant. The couple can even trace back their ice cream making roots to 1917 with Brian's grandfather!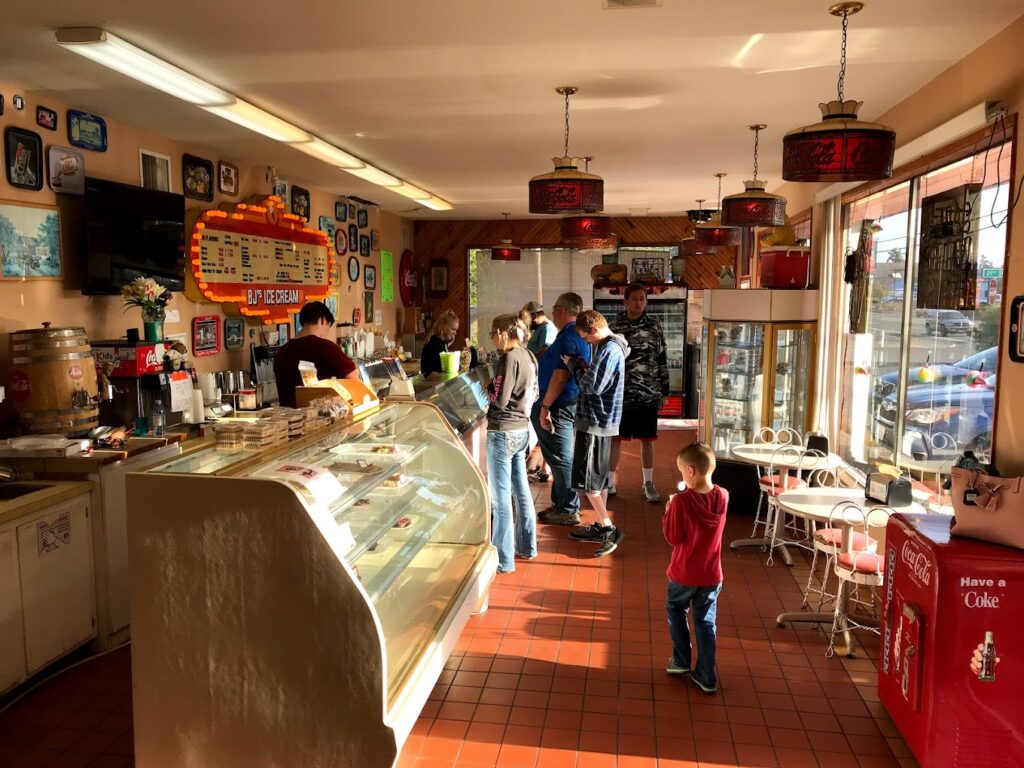 Over the past 45 years they've worked hard to expand the BJ's empire into the rest of the state and you can now find the same delicious ice cream in Sisters, Albany, Ashland, North Bend, Winchester Bay, Nye Beach in Newport, Medford and even Yreka, California! The familiar BJ's Ice Cream sign is now so ubiquitous that anyone who's spent time on the Oregon coast will instantly recognize it.
RELATED: Newport, Oregon – Fun Things To Do, Best Beaches, Where to Eat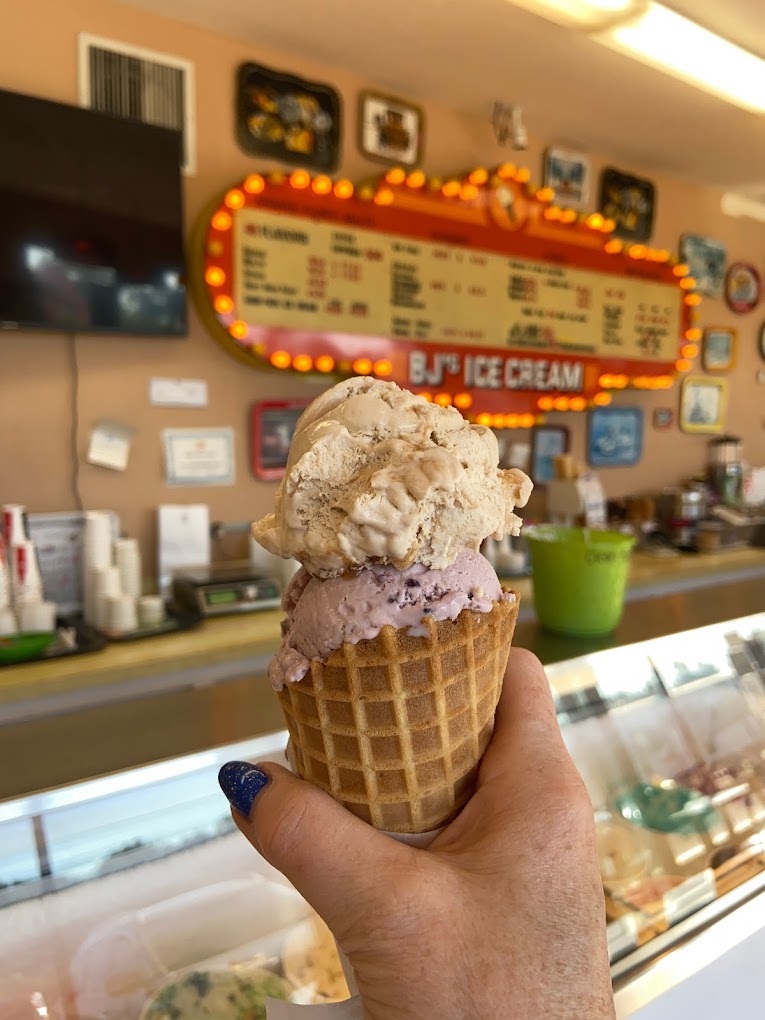 This hometown favorite boasts 58 flavors of "pure delight." Fan favorites are the Huckleberry, Oregon Trail (with chocolate, blackberry sauce and hazelnuts—or as we Oregonians like to call them, "filberts"), and Salted Caramel. You should also treat yourself and get it in a chocolate-dipped waffle cone! Or try one of their signature milkshakes that are so thick and creamy you have to use the extra wide straw. The size of their portions are very generous, with a "regular" scoop that can easily be shared between two people. Pro-tip: if you only want a little opt for the junior scoop. 
RELATED: Florence, Oregon – Travel Guide For Unique Things To Do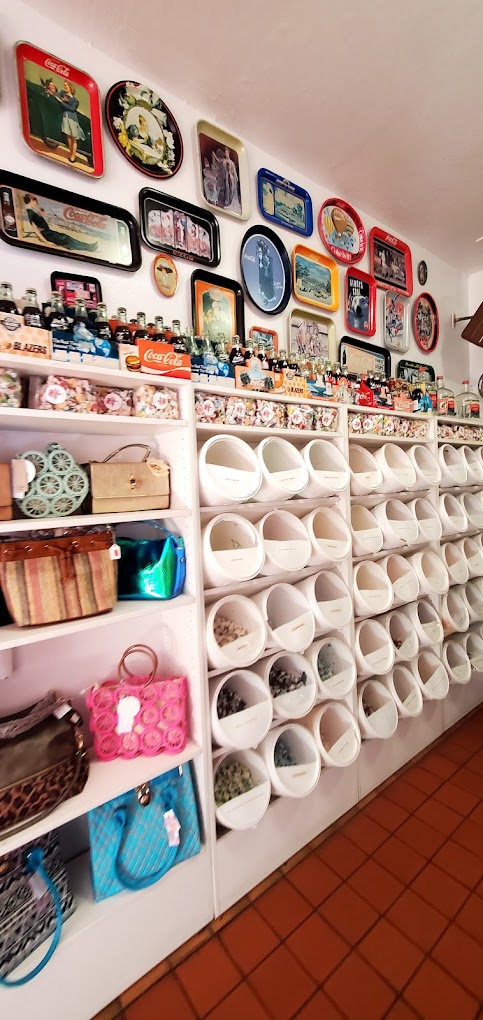 Even though their ice cream is out-of-this-world good, the team at BJ's isn't content to rest on their laurels, and they've since branched out into making dozens of flavors of salt water taffy, fudge, and they have sugar-free ice cream options as well. They also have a huge presence with their mobile ice cream truck which you'll find all over the state at events like the Bite of Oregon, the St Paul Rodeo, the Oregon State Fair, or even outside your favorite Portland brewery on a hot summer day!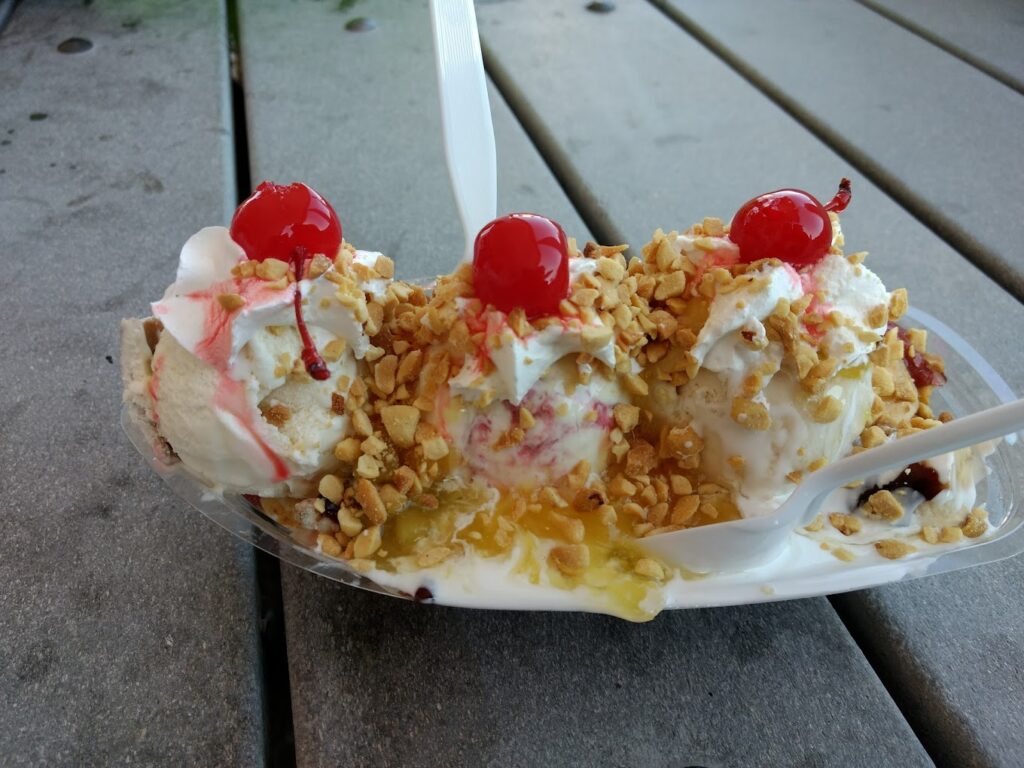 All the employees are super helpful if you can't decide what kinds you want and they'll let you try flavors you're interested in. They truly seem to care that you get exactly what you want and have a great experience there. The shop employs a lot of local teens (which I love!) and you really feel like you're supporting the community and local business any time you're here. Countless first-time customers rave about their experience and vow to make it a regular stop every time they come to the coast.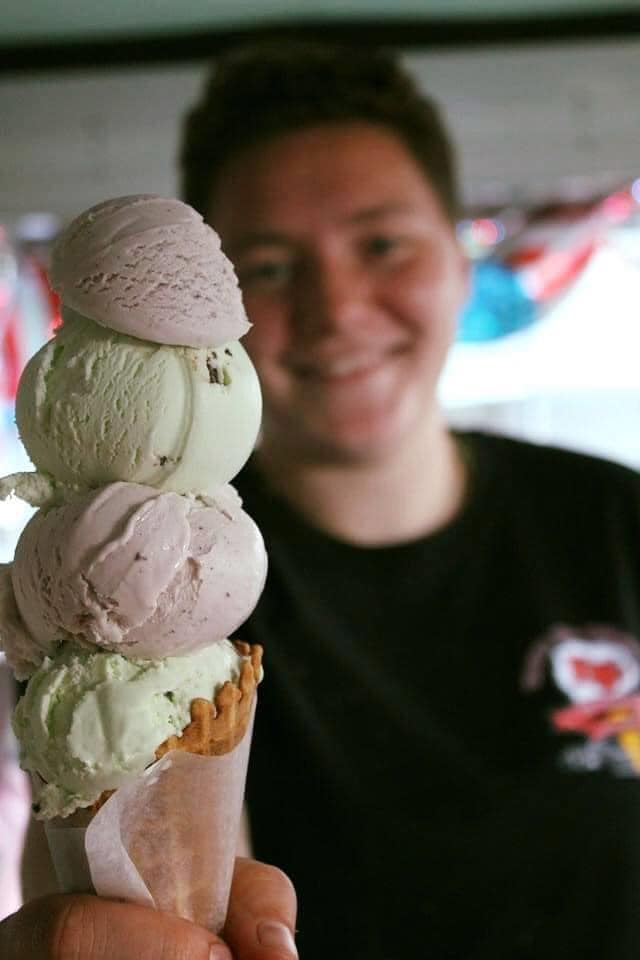 If you love a classic ice-cream parlor then you'll love BJ's. Grab a scoop anytime you're at the coast and load up on salt water taffy for the drive home!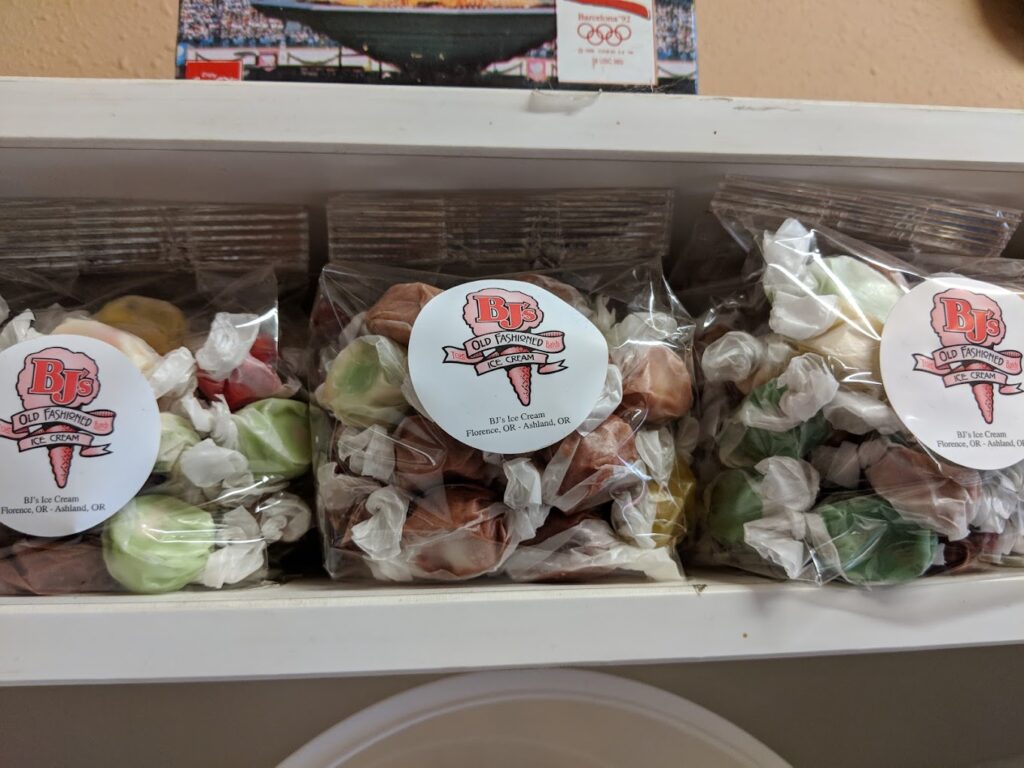 Two Florence locations:
Old Town: 1495 Bay St, Florence, OR
Phone: (541) 997-7286
Hours: Tuesday – Saturday, 10:30am – 9:00pm
Sunday and Monday, 10:30am – 8:00pm
Highway 101: 2930 US-101, Florence, OR
Phone: (541) 902-7828
Hours: Every day, 10:00am – 10:00pm